If your wedding can't be a day where you can be a little bit extra, then when can you be? And what's more extra than making everyone watch you enter in the most fabulous way possible?
Think about how your transport is going to look in your wedding photos. With the aesthetic of the wedding more instagrammable than ever, having an extra entrance should have some extra photos to go with it. Right?
While most couples opt for some form of car entrance, there is more than one way to arrive at your wedding in style. Vintage cars are the most popular, with 30% of couples choosing them for their big day. But here are some other options for your wedding that will make your entrance one to remember.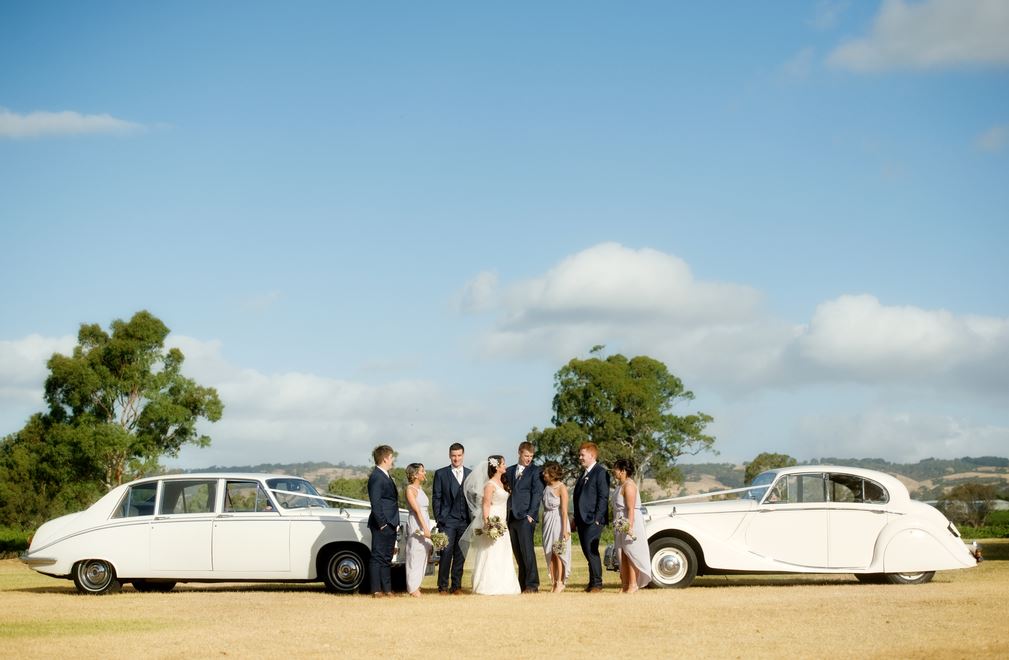 Drive yourself!
If being chauffeured to your wedding is the traditional thing to do, then make an entrance to drive yourself to your wedding! But keep your old sedan at home and hire something you've always wanted to drive instead.
It doesn't matter whether it's a Chevy, Mustang, Mercedes or even a classic Holden or Ford, pick the car you've always wanted to drive and have some fun with it! Who says you only have to have fun after you get married?
Just keep your Dad away from the car, because let's face it, he's definitely going to want to have a spin.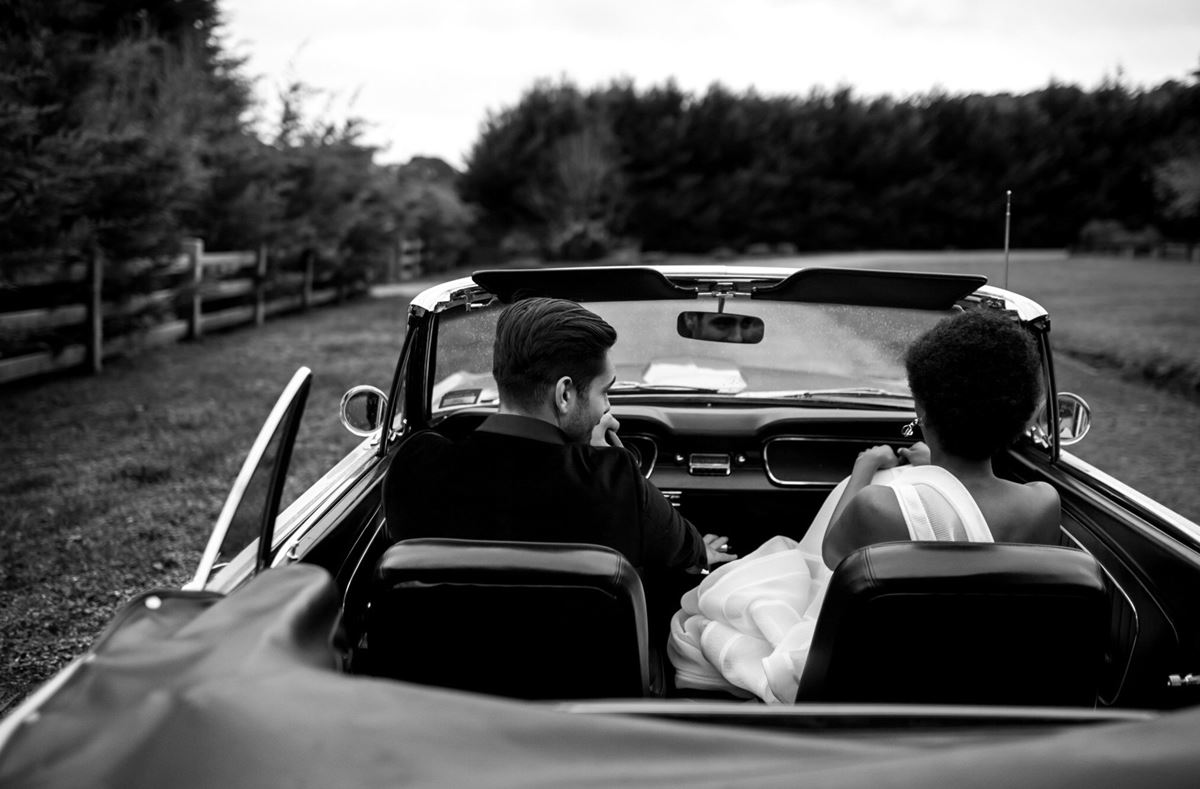 Fly down from above
This is one of the most magical days of your life, and anything is possible. So, yes, you can definitely arrive at your wedding via helicopter!
Choppers have that amazing ability to catch everyone's eye when they start flying around, and how shocked will your guests be when it actually goes to land in your very own helipad space!
Again, they will make for fantastic photos and you might even be able to get some aerial shots of your wedding ceremony and reception set up before you arrive for the day.
A chopper would also be a stunning backdrop for your wedding ceremony.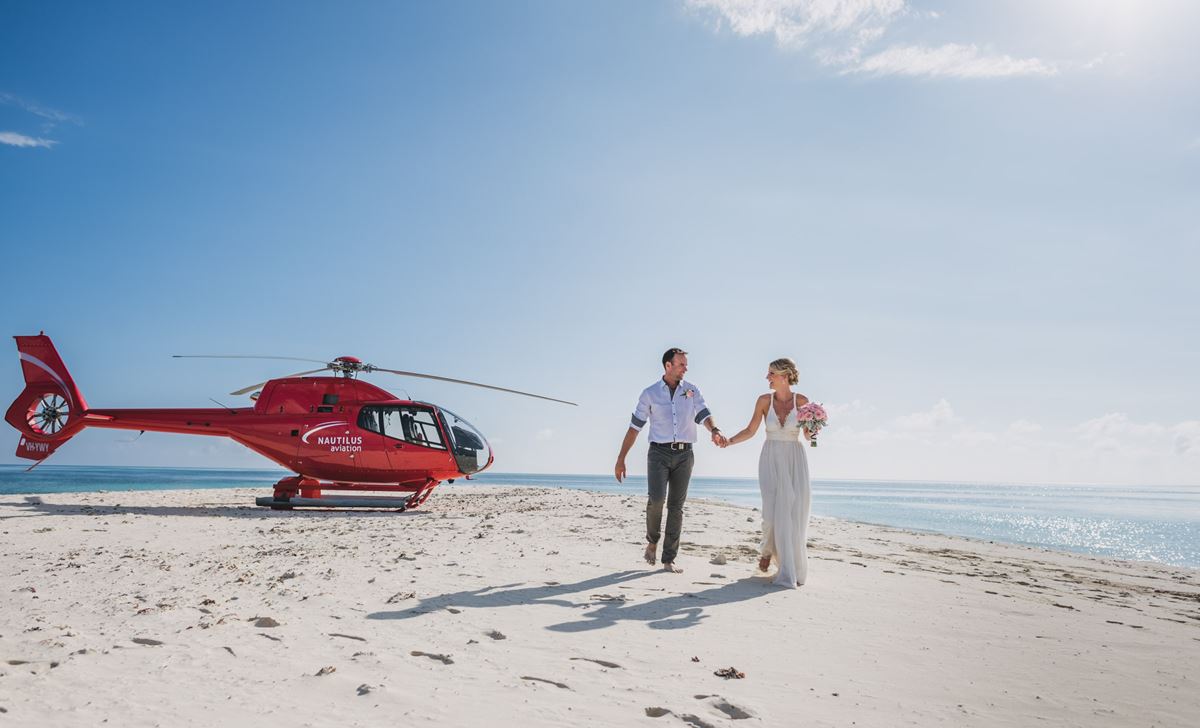 Give yourself the royal treatment
If your partner-to-be needs some convincing on the horse and carriage front, then use this line:
"Meaghan Markle had a horse and carriage for her wedding, and excuse me but am I not your princess?"
There's nothing quite as Disney princess-like than arriving at your wedding in your very own horse and carriage. The gentle rocking of the carriage is also a great way to try and relieve your stress before walking down the aisle.
Extra points if you book a carriage that's shaped like a pumpkin.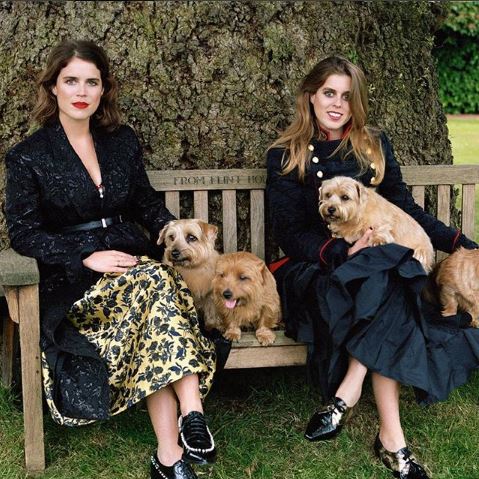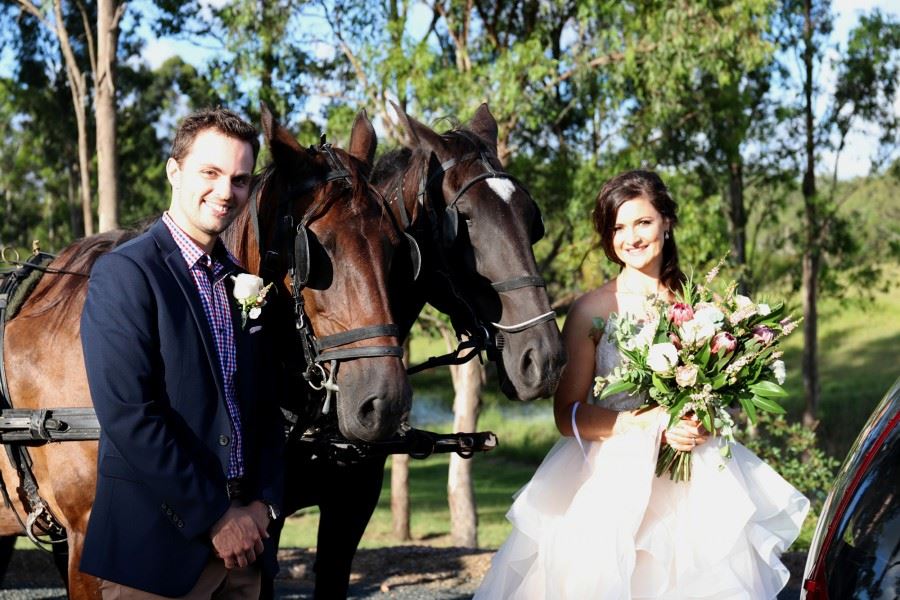 Be chauffeured in style
There are so many different options for your wedding if you're after someone to chauffeur you. Vintage, classic, modern and sports cars are all available for your big day alongside limousines, hummers, hot rods and kombis.
We suggest choosing a car based on the aesthetic of your wedding so that it will match with your style and not look too out of place in your wedding photos.
For example, if you're having a classic style wedding you're more likely to go for a vintage or classic style car than something like a kombi.
At the end of the day though, make sure you have fun with your wedding transport! It's a great way to connect with your wedding party while you're all on the way to the ceremony and you can have a lot of fun chatting, having a glass of champagne, or even getting some karaoke in to get rid of the nerves!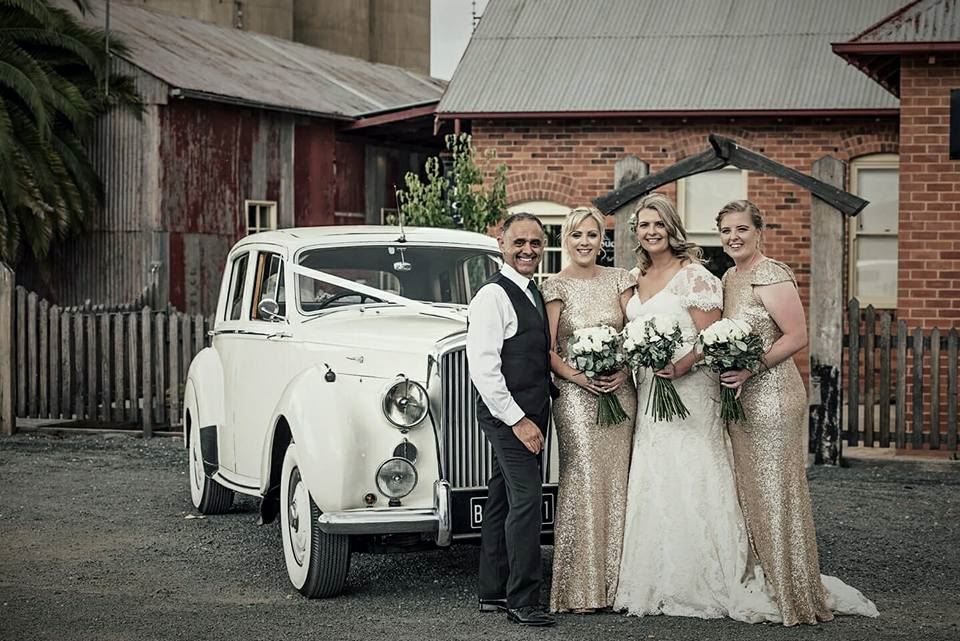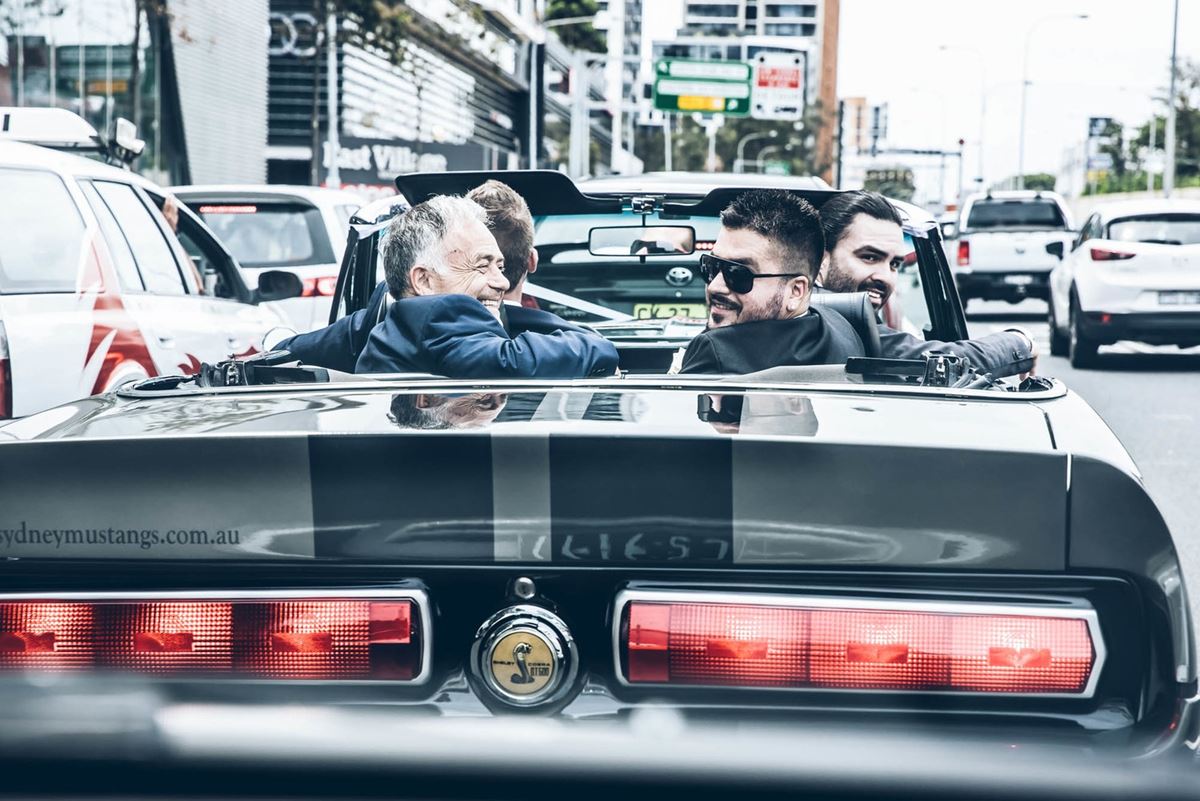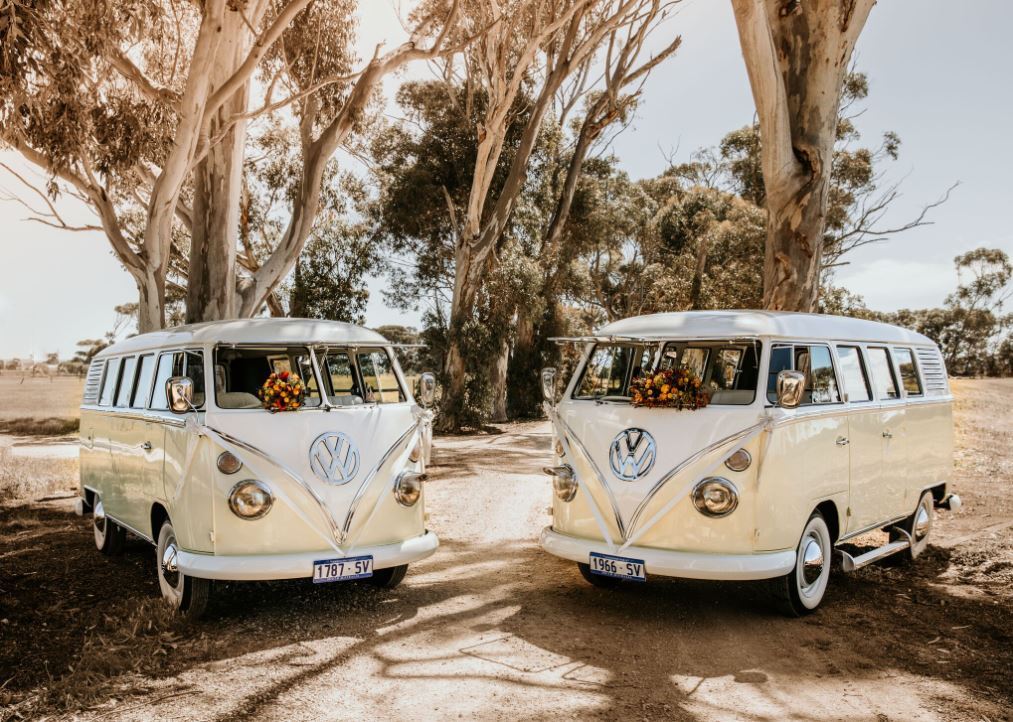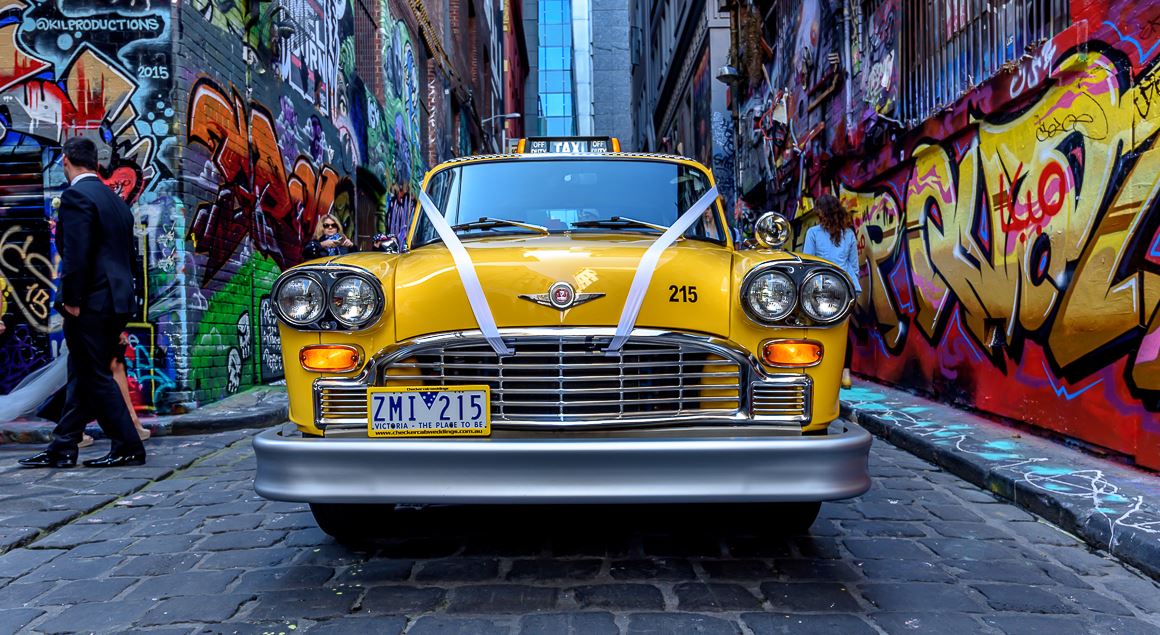 Scoot in on a motorbike or vespa
You might want to come in blazing on a motorbike with your crew, or you might want to jump on the bandwagon (band-vespa?) and have some fun with this trend.
Vespa's are becoming more and more popular and give a bit of a European feel to your wedding day. They also work well with a lot of different themes, and can come in different colours to match your colour scheme. It's a no brainer!
Plus you can live out your childhood fantasies from The Lizzie McGuire Movie or riding around on a vespa with the guy that you like (aka your spouse) and honestly, what a dream.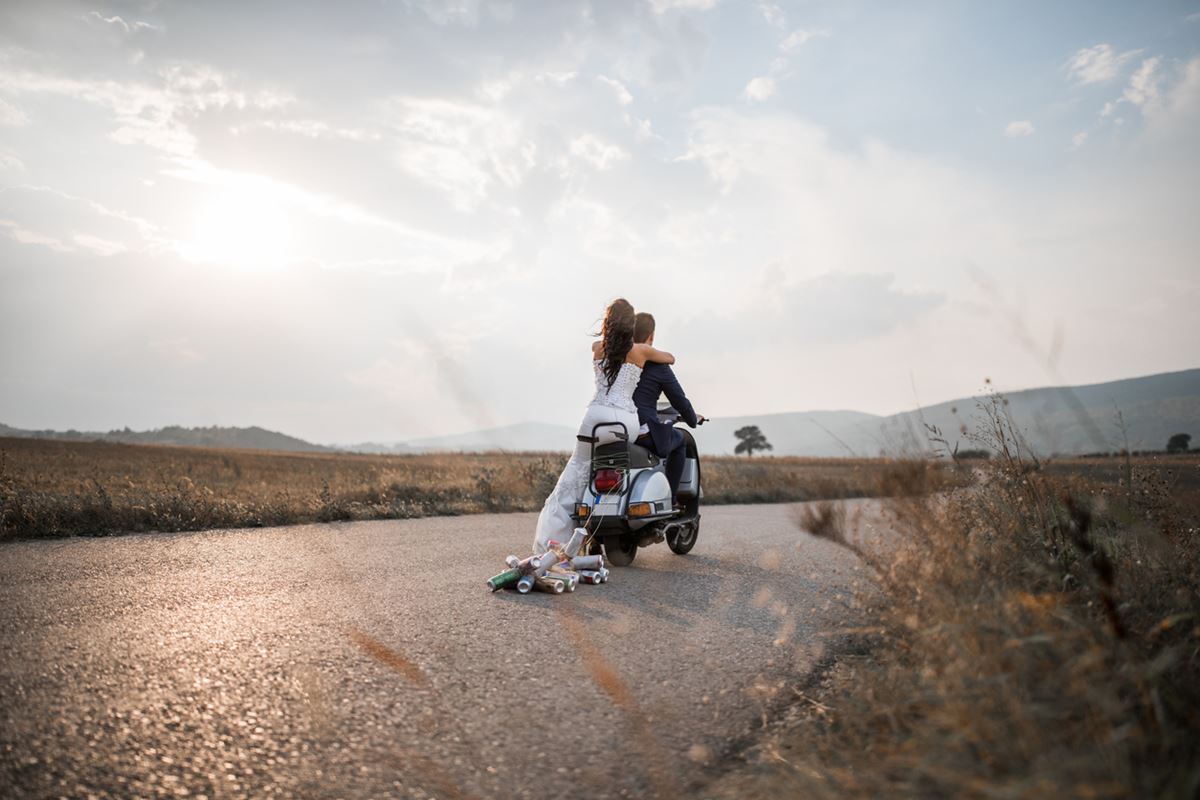 Travel on a bus!
Taking the bus has never been more glamorous, and it's not just you who gets to arrive to the wedding in style! If you're having a wedding at a more destination venue in your state, then look into options for a bus to charter your guests to and from the city or local accommodation.
It's a great way to keep all of your guests together, give them a bit of an experience, and also make sure that everyone is getting to and from your big day safely, particularly if they want to have a few drinks.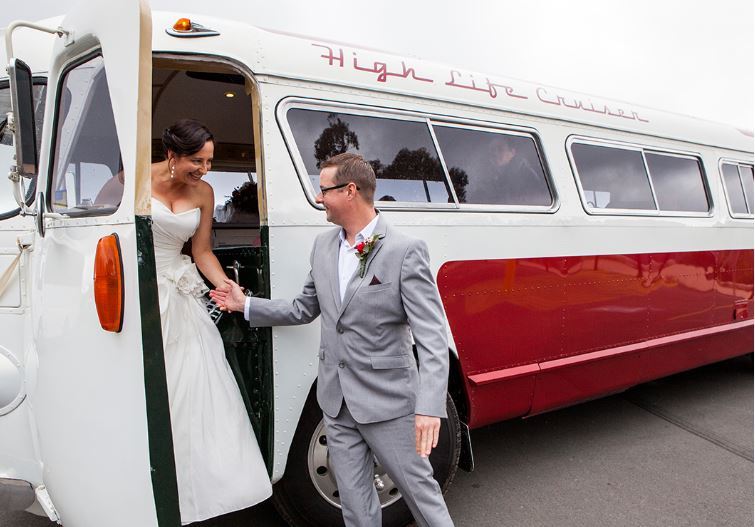 Jet in on the water
We have so many beautiful waterfront venues in Australia and this is one way to make the most of them. Remember Keira Knightley's magical boat exit from Love Actually? Or George and Amal Clooney's wedding where they ferried guests to the ceremony by boat? Well, they have nothing on your wedding entrance!
Stand yourself up, captains hat and cigar in tow, and show everyone who really is the captain now as you arrive at your big day in style.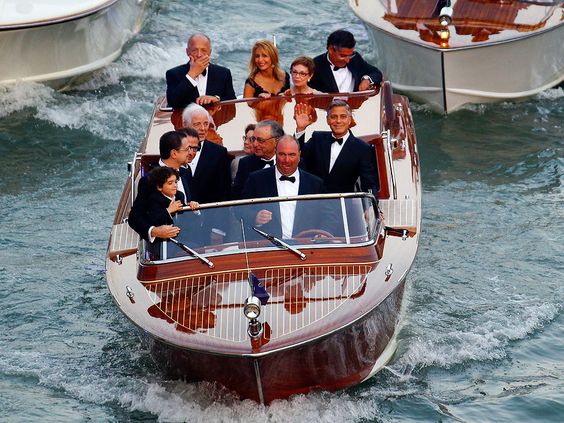 Bonus tip: stuff the rules and go all out
Weddings have no rules and if you really want to give your guests something to talk about then truly make a statement. The more extra the better, and something like this grand balloon entrance is sure to turn heads.
Your entrance is only limited to your own imagination!