Some people are confident romantics at heart and will find writing their vows a snap. For others, it might be a bit more difficult. Some don't have a natural way with words, others are great with words, but maybe just not these ones.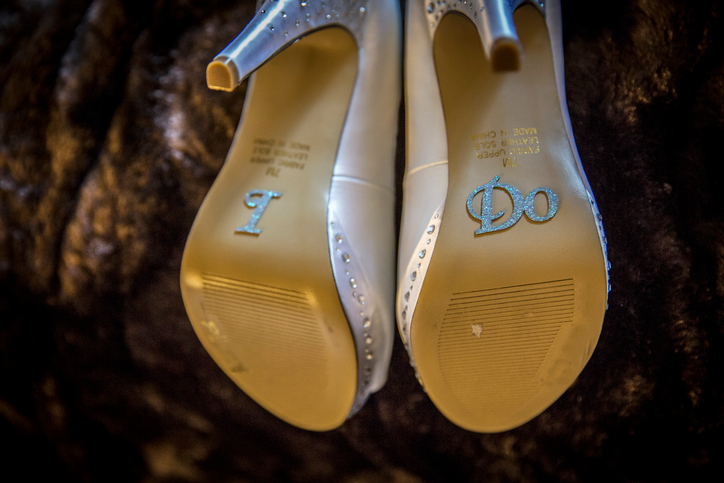 The idea that you only get one go at these and they signify something so important can make them a bit hard to put into words. You might feel extra pressure to really get them right. Also, you might be nervous about having to say them in front of everyone; you may not want to go too schmaltzy.
For information about what legally needs to go into your ceremony and vows, see our other article here. 
In this article, we will talk about some good inspirational places and sources for filling your vows with exactly the words and emotions that you want to say. Often, we find someone else has said it before, and said it so perfectly, that we can't help but borrow a little.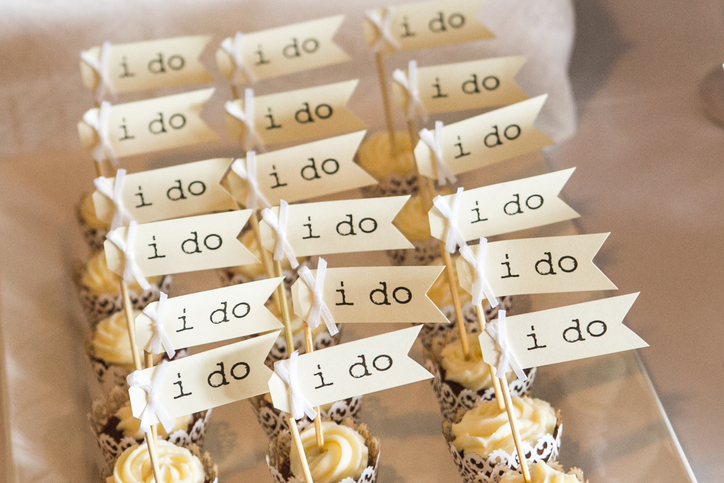 Songs
Romantic songs, both recent and those that have been around forever, can provide some inspirational places to start writing your vows. Just listening to romantic songs may help get your creative juices flowing anyway but stay away from break-up songs (maybe nothing by Adele).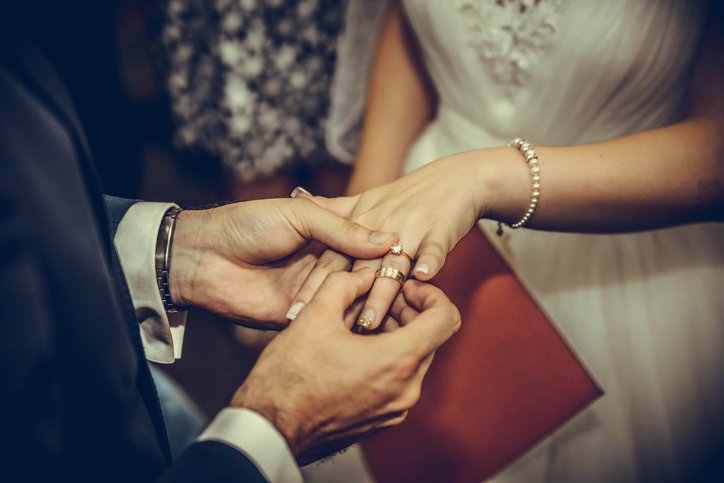 How about some of the following:
'Such Great Heights' by The Postal Service
I am thinking it's a sign that the freckles in our eyes are mirror images, and when we kiss they're perfectly aligned. And I have to speculate that God himself did make us into corresponding shapes like puzzle pieces from the clay.
'Cause I Love You' by Johnny Cash
I'll be there beside you if you need a cryin' shoulder. Yes, and I'll be there to listen when you need to talk to me. When you wake up in the darkness, I will put my arms around you and hold you till the mornin' sun comes shinin' through the trees. I'll be right beside you no matter where you travel. I'll be there to cheer you till the sun comes shinin' through. If we're ever parted, I will keep the tie that binds us, and I'll never let it break, 'cause I love you.

'
And I Love Her
'
by The Beatles
I give her all my love, that's all I do. And if you saw my love, you'd love her too … A love like ours could never die. As long as I have you near me. Bright are the stars that shine, dark is the sky. I know this love of mine will never die, and I love her.
'Flaws and All' by Beyonce
I don't know why you love me, and that's why I love you. You catch me when I fall, accept me flaws and all, and that's why I love you. I neglect you when I'm working, when I need attention I tend to nag. I'm a host of imperfection and you see past all that. I'm a peasant by some standards but in your eyes, I'm a queen. You see potential in all my flaws and that's exactly what I mean.
'All of Me' by John Legend
You're my downfall, you're my muse. My worst distraction, my rhythm, and blues … Cause all of me loves all of you. Love your curves and all your edges, all your perfect imperfections. Give your all to me. I'll give my all to you. You're my end and my beginning. Even when I lose I'm winning. Cause I give you all of me and you give me all of you.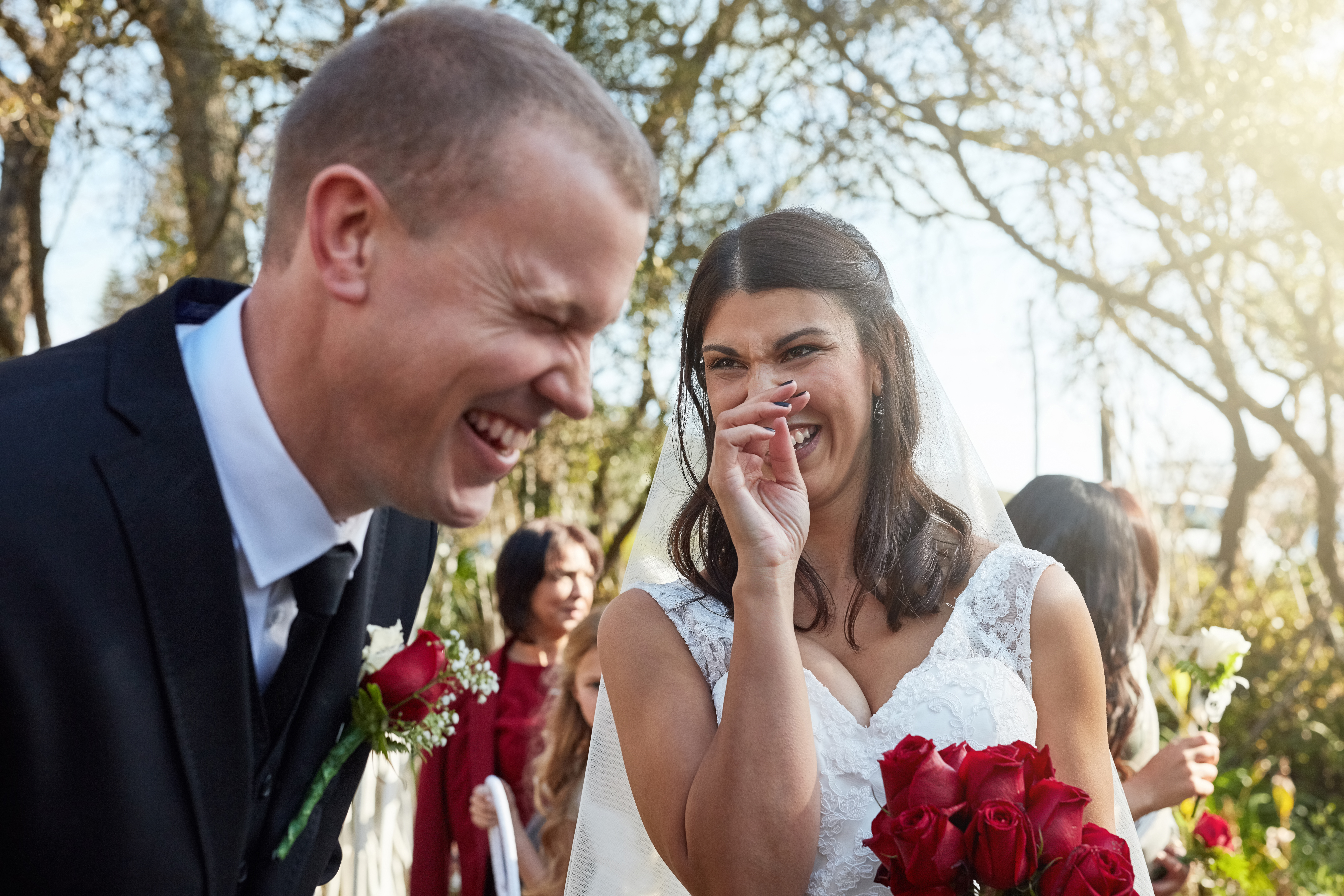 Children's books
Some of the most beautiful sentiments have come from children's books, and they can be a wonderful source of inspiration for your wedding vows. Many couples will quote from 'Oh The Places You Will Go,' by Dr. Suess, 'The Velveteen Rabbit' by Margery Williams or 'Guess How Much I Love You?' by Sam McBratney.
Here are a few more lovely quotes to consider:
From 'Winnie the Pooh' by AA Milne
If ever there is tomorrow when we're not together… there is something you must always remember. You are braver than you believe, stronger than you seem, and smarter than you think. But the most important thing is, even if we're apart… I'll always be with you.
From 'The Little Prince' by Antoine de Saint-Exupéry
To you I am nothing more than a fox like a hundred thousand other foxes. But if you tame me, then we shall need each other. To me, you will be unique in all the world. To you, I shall be unique in all the world…
From 'How Falling In Love Is Like Owning a Dog' by Taylor Mali
Love doesn't like being left alone for long. But come home and love is always happy to see you. It may break a few things accidentally in its passion for life, but you can never be mad at love for long.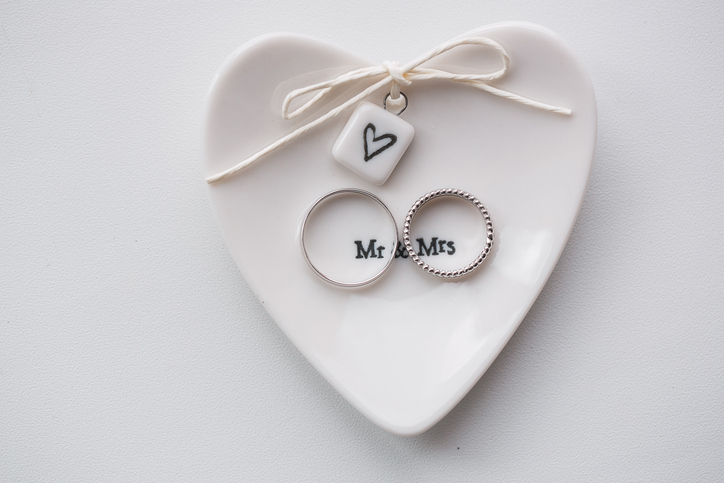 Movies or television
Scriptwriters have created some of the most romantic lines in existence. Their talent is why we end up crying every single time we watch The Notebook.
One of my favourite lines comes from Dracula (1992) by Francis Ford Coppola;
I have crossed oceans of time to find you
Here are some other quotes from cinema to send shivers down your spine:
My heart is, and always will be, yours.
– Sense and Sensibility
The best love is the kind that awakens the soul; that makes us reach for more, that plants the fire in our hearts and brings peace to our minds. That's what I hope to give you forever.
– The Notebook
I like you very much. Just as you are. 
– Bridget Jones Diary
When you realize you want to spend the rest of your life with somebody, you want the rest of your life to start as soon as possible.
– When Harry Met Sally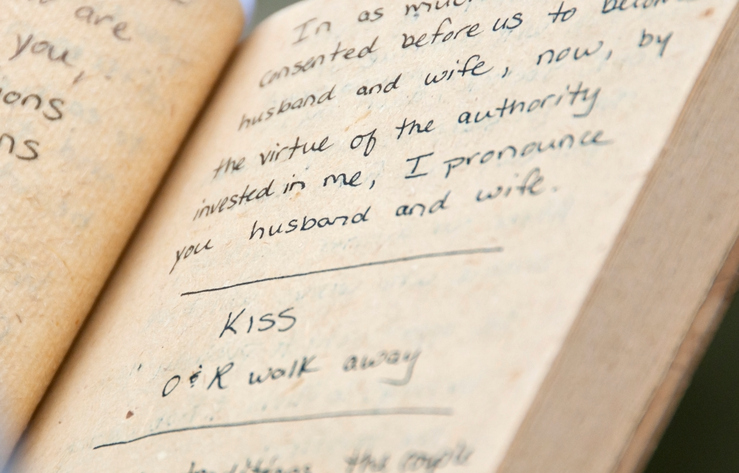 Famous romances
Through history, there have been some romances that were powerful enough to set the world on fire, including those that were real, and those that were fictional. Consider some of these lines from the greatest romances when writing your vows:
From 'Jane Eyre' by Charlotte Bronte
I have for the first time found what I can truly love — I have found you. You are my sympathy — my better self — my good angel; I am bound to you with a strong attachment. I think you are good, gifted, lovely: a fervent, a solemn passion is conceived in my heart; it leans to you, draws you to my center and spring of life, wraps my existence about you — and, kindling in pure, powerful flame, fuses you and me in one.
From 'The Princess Bride' by William Goldman
Do I love you? My God, if your love were a grain of sand, mine would be a universe of beaches…I have stayed these years in my hovel because of you. I have taught myself languages because of you. I have made my body strong because I thought you might be pleased by a strong body. I have lived my life with only the prayer that some sudden dawn you might glance in my direction. I have not known a moment in years when the sight of you did not send my heart careening against my rib cage. I have not known a night when your visage did not accompany me to sleep. There has not been a morning when you did not flutter behind my waking eyelids…
From 'As You Like It' by William Shakespeare
No sooner met but they looked, no sooner looked but they loved, no sooner loved but they sighed, no sooner sighed but they asked one another the reason, no sooner knew the reason but they sought the remedy; and in these degrees have they made a pair of stairs to marriage.
And this cheeky line from Napolean Bonaparte in a letter to his Josephine:
I awake all filled with you. Your image and the intoxicating pleasures of last night, allow my senses no rest…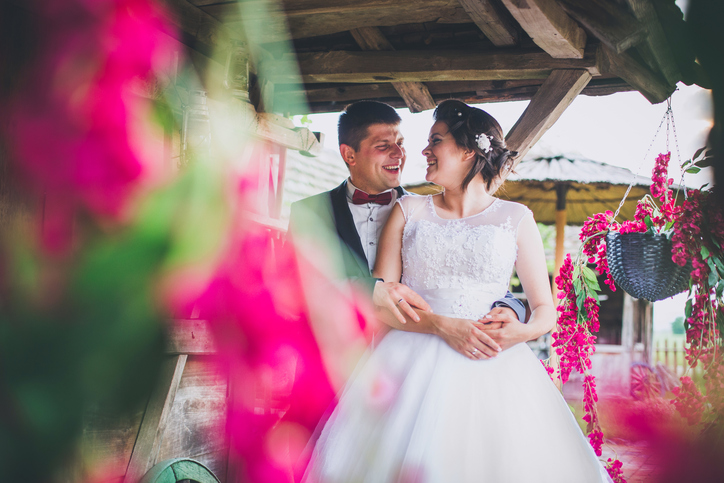 And if you are still stuck, some other great resources:
Family heirlooms
Consider the vows that your parents or grandparents said to each or look through letters or diaries of theirs if you are lucky enough to have them.
Love letters (or emails, or texts)
Use your own words as inspiration. Go back through love letters, or if you are more of a digital couple, through emails and even texts. You might surprise yourself with just how romantic you could be when you weren't putting pressure on yourself!
Your celebrant
One of your celebrant's main duties is to present your love story in words, so you can bet they will have some truly inspirational resources you can rummage through and get goosebumps from.