Interested in doing something a little different for your wedding day? If you're budget conscious or just simple like the idea of being unique in terms of your choice of flowers, then perhaps a single bloom bouquet would suit you or the members of your bridal party. Whether you want one or not, here is some inspiration that is utterly gorgeous:
Garden Rose single stem bouquet
The garden rose is a gorgeous variety and great alternative to peonies, which may not be available on your chosen wedding date.
Peony single bloom bouquet
Peonies, a wedding favourite, really open up as they bloom from tight little buds! This makes them a gorgeous choice for a single bloom bouquet once they start to open up.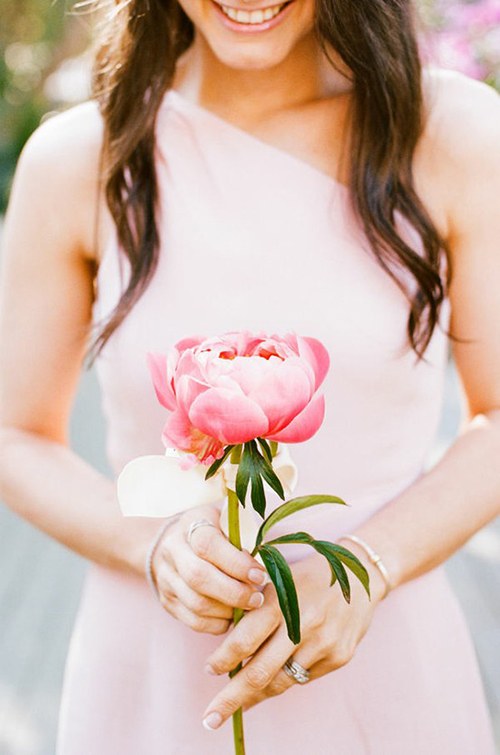 Dahlia single flower bouquet
Dahlia's are a regular staple in bridal bouquets in the smaller varieties, but some varieties are actually HUGE! These large and beautiful flowers have heaps of gorgeous petals that create a nice soft and feminine single stem bouquet.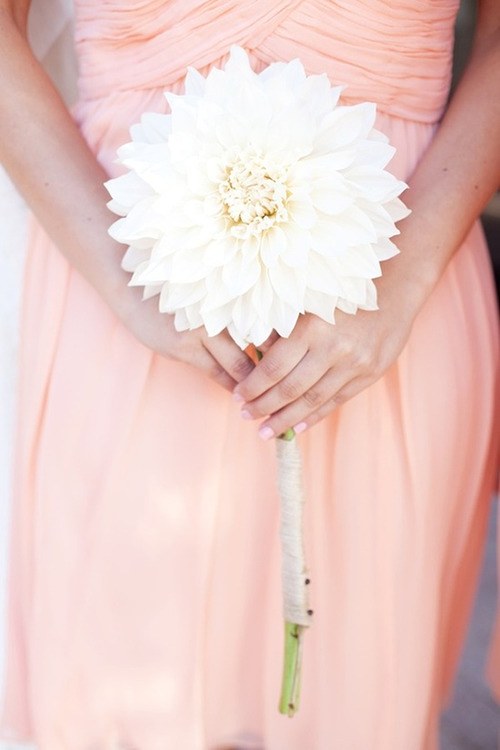 Calla Lily single stem bouquet
A single (and long) stem Calla Lily looks gorgeous with a slinky sheath wedding dress! Utterly chic. A florist will be able to help you match your single bloom bouquet with your dress and wedding theme so it will all come together seamlessly.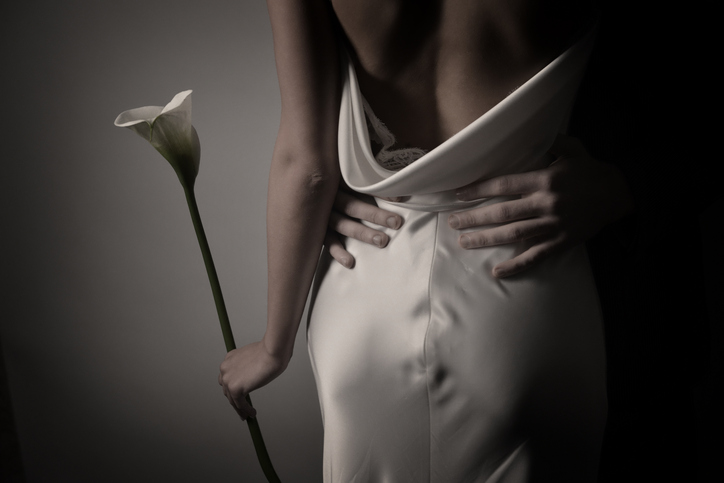 Paper single flower bouquet
If you really want to take the whole single stem bouquet thing to the next level, then opt for a huge paper flower. You can DIY this or purchase one online! These are so unique that all of your guests will be talking about this for weeks to come.
Keen to start chatting with someone with your perfect florals for your wedding day? Find your perfect wedding florist here or start enquiring with a range of florists in your area.