With wedding budgets ever tightening, there is a growing market for pre-loved wedding gowns. Some brides want to keep their wedding dress as a reminder of their special day, but others feel it's a waste to have such a beautiful gown collecting dust in the back of the wardrobe.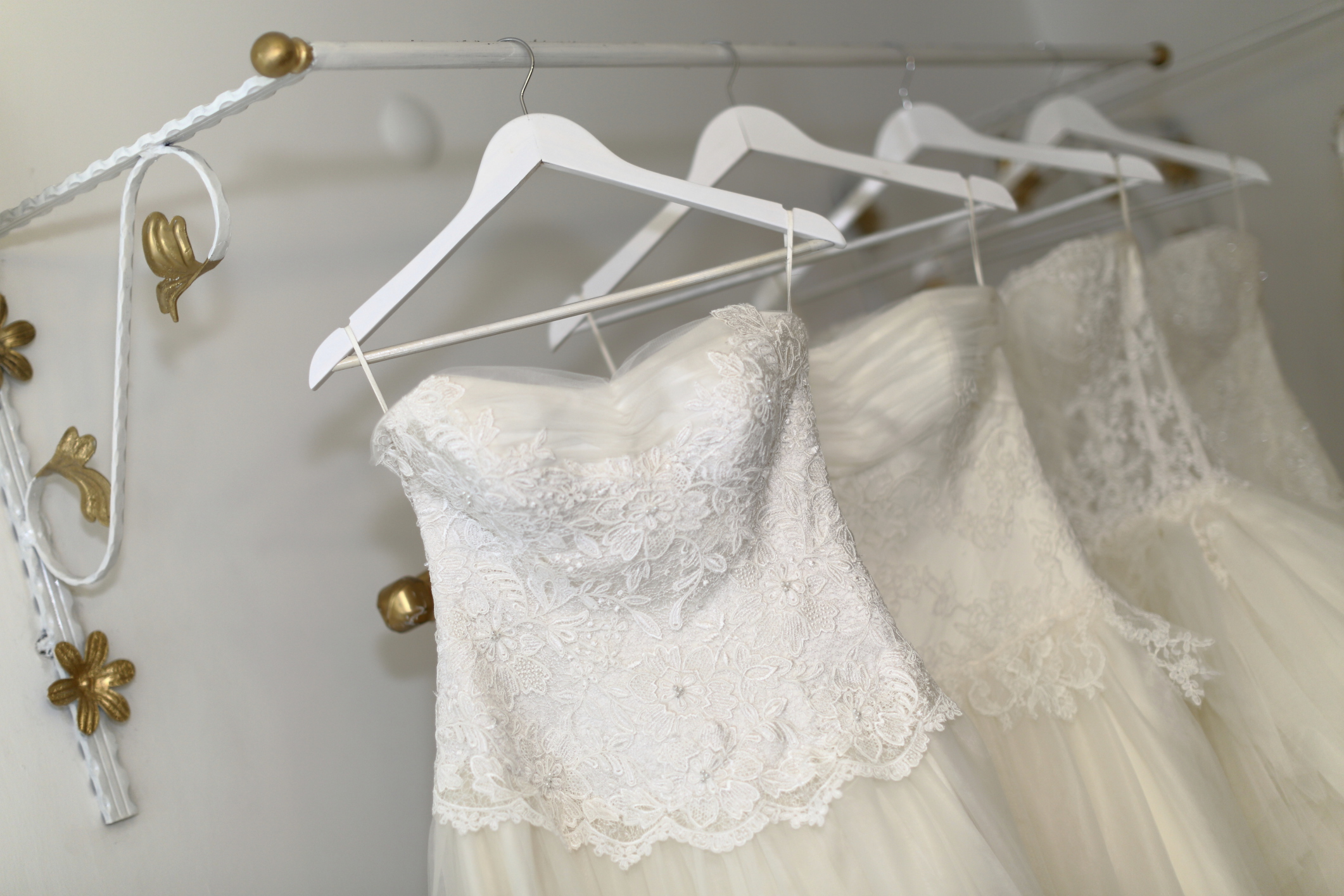 If your gown is still in perfect condition after the wedding, you could get around half of the original value by selling it on. Knowing you are going to sell your dress after the wedding could mean the difference between being able to buy that gorgeous but pricey designer gown you have your eye on, and settling for the cheaper alternative which just doesn't feel as special.
Selling your wedding dress online is becoming the most popular option and will make sure your dress is visible to a wide audience. Alternatively you could try a store that sells pre-loved wedding dresses; they will either pay you for it and sell it on, or sell it on your behalf and take a commission. A final alternative would be to sell your dress to a gown rental store.
Did you know you can sell your wedding dress right here on Easy Weddings? List your dress here on the Pre-Loved Wedding Dress section. You just might find your perfect dress, at a perfect price.
Preparing your dress for sale
Have your dress professionally cleaned as soon as possible after the wedding. Any small marks caused by sweat or spilled drinks can turn yellow and cause irremovable stains very quickly. Tell the cleaner if you know of any specific stains or marks.
Store your dress carefully until you sell it. The cleaner may be able to hermetically seal it for you, or you could use an heirloom box which will keep it dust free. Avoid plastic bags which may trap humidity.
Image: Blanch Bridal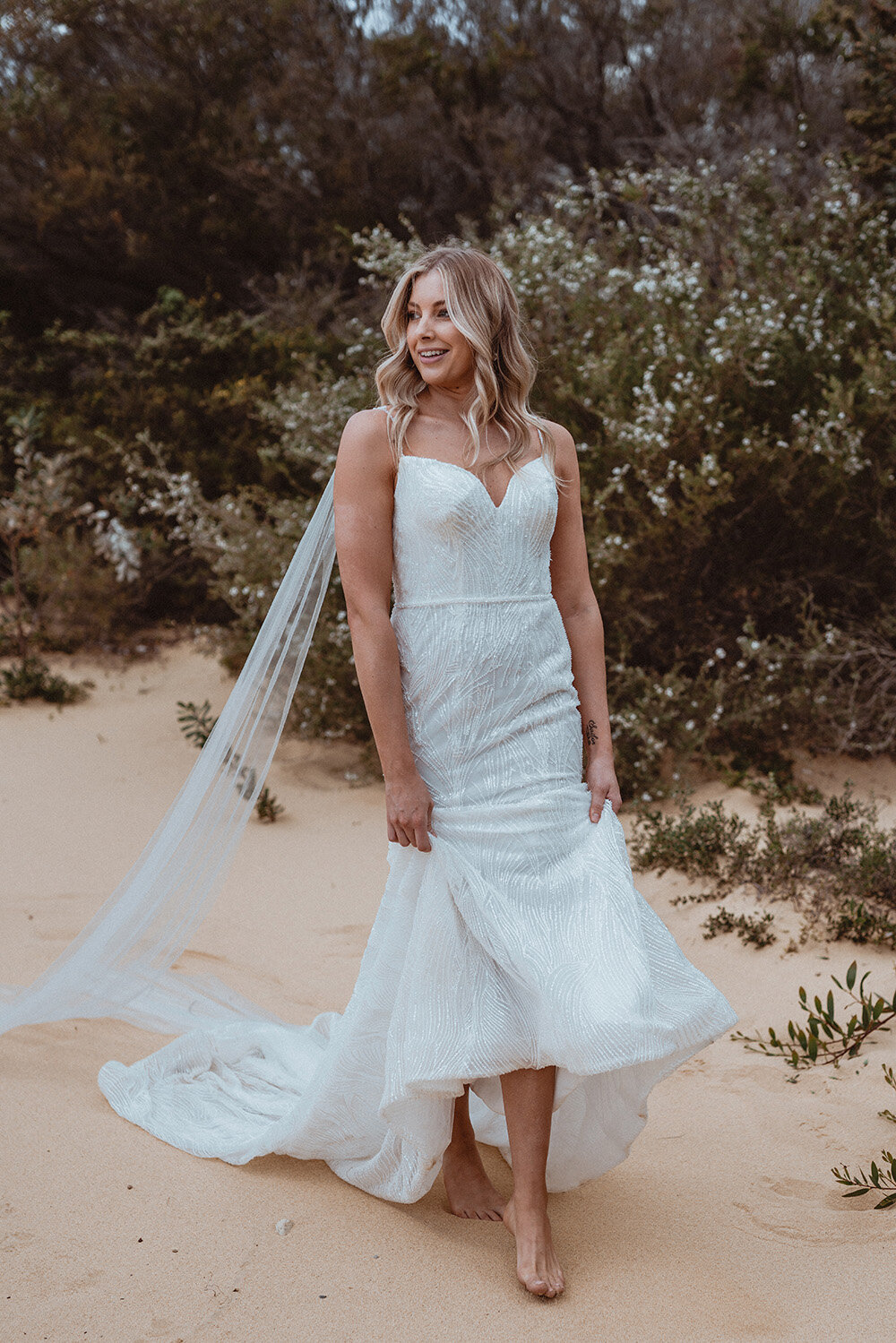 Marketing your dress
When you are writing a description of your dress, provide as much information as possible. Give the original purchase price, the designer, the size, the colour, the type of waistline, neckline and skirt, the style of fastening, and a detailed description of any decorative detail such as embroidery. To really appeal to brides-to-be, try to include a short description of how the dress feels, and how it moves when you are walking or dancing in it.
To sell your wedding gown effectively online, you will need to use high quality photographs. Try to take four or five good photos; shots of you in the dress will be more effective than pictures of the dress hanging up. Here are some photos you might want to include:
A full length picture of the front
A picture with the veil and any included accessories
A full length picture of the
A close up picture of any decorative detail
A close up picture of the bodice, clearly showing the straps or neckline
A close up picture of the skirt
Some wedding gowns sell more easily than others. If you are wearing a modern gown that will go out of fashion quickly, you will need to sell it as soon as possible after your wedding. If you sell your dress while it is still fashionable, modern styles generally sell quickly; within three to six months. Timeless styles will always sell well, but may take a little longer, perhaps six to twelve months.
Mid priced dresses often sell very quickly, while very expensive or fairly cheap gowns usually take longer. Medium sized dresses will tend to sell better than very large or very small sizes. If your dress is suitable for alteration, you can mention this in your description.