As a general rule, weddings aren't cheap. If you are a guest, you could be up for flights, car hire and accommodation if you have to travel for the occasion. Even if you are a local, you might have to find a suitable outfit to match the dress code and a present for the newlyweds.
Cha-ching!
But don't despair, here are some easy hacks you can use to cut down your spend and save as a wedding guest so you still get to celebrate this amazing day with the beautiful couple.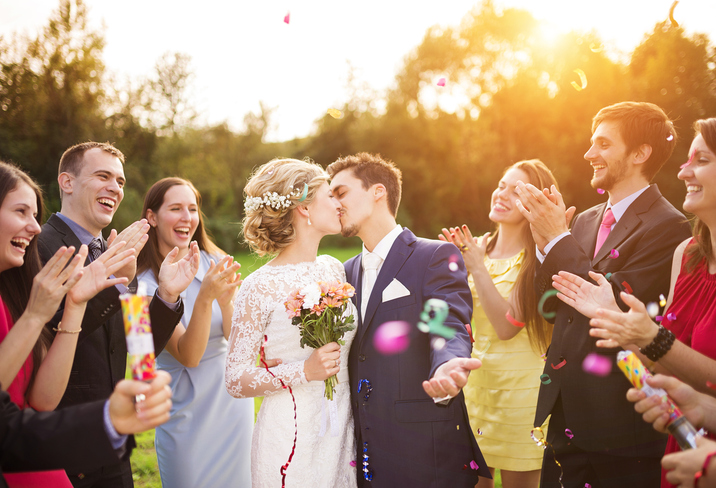 Find out more
If you receive a save the date card from a couple who live interstate or overseas, they have given you the date of the wedding, but not necessarily the location. If you know close friends or family members, you can get in touch with them to find out where they are looking so you can begin to start saving and can concentrate your research on a particular suburb or region.
Crunch the numbers
Budgets can be a pain, but whether you can actually afford to attend a wedding is an important consideration to have early on in the piece. If you know that you won't be able to afford to fly from Brisbane to Perth for your cousin's wedding or from Sydney to Hawaii for a destination wedding, it is best to politely decline the invitation early on.
Do your homework
If you are committed to accepting the invitation, it's time to get researching. The couple may have reserved some hotels or apartments in order to get a discount for their guests, which is amazing, but also compare their prices to what else is on offer nearby and you might be able to save money. Just be aware that the couple may be providing transport for guests to and from their chosen accommodation if the majority of the travellers are staying there. Rather than jumping into the first option you find, look at everything from package deals to buying airfares, accommodation and a rental car separately to see where savings can be made.
The more the merrier
If there is a large group of you needing to fly to the wedding, check with airlines to see if they offer any group discounts. You will need a group of 10 or more before you even think about looking for a cheaper rate based on the number of travellers. If you meet, or exceed, that quota, a quick call to the airlines flying the route you need might yield some beneficial results – you never know if you don't ask. Just be aware that you will need an iron-clad agreement from those in the travelling group that they are definitely going to be able to pay their way.
Car pool
If you have a bit of a road trip ahead of you to get to the wedding, get in touch with others you might know who are also attending to see if you can hitch a ride for the day. You could offer some petrol money as a thank you and it will be a lot cheaper than hiring a car or catching a taxi. If you don't know anyone else attending, ask someone in the wedding party (try not to bother the couple) if they know of anyone who is in a similar position as you so you can be connected and make arrangements. It will also be a great way to get to know another guest if you are single and won't know anyone else there.
Bunk it
If you are travelling alone and need a place to stay for the night, you could consider splitting a hotel room or apartment with some other single friends so you aren't shouldering the entire cost on your own. This is an easy way to save as a wedding guest.
Accommodation alternatives
Once you know where you are headed, look at alternatives to traditional accommodation by checking out Airbnb and other short-term rental options. If you are travelling with your family or a group of friends, it will work out cheaper to split the cost of a house than it would to have separate hotel apartments. Plus you will have the added benefit of a kitchen to save on eating out all the time.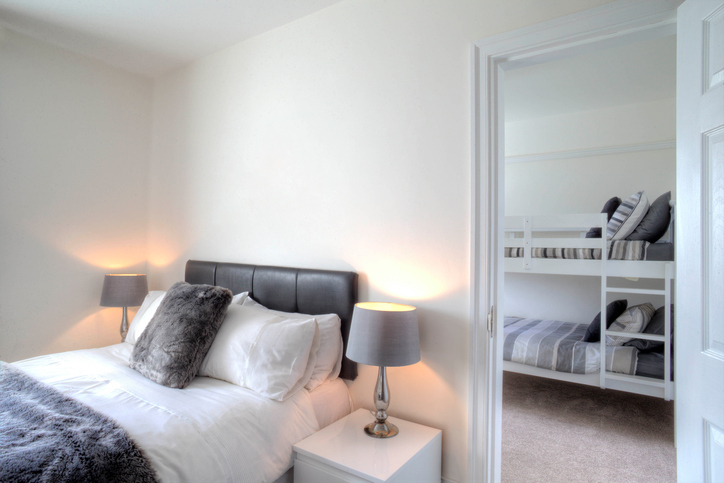 Cash in rewards
If you have a credit card that accumulates rewards points or you are part of a loyalty program with an airline, check to see if you might be able to cash some points in to help alleviate the financial pressure. You could have enough points to buy a wedding gift or to save on flights.
Check the gift registry early
If the curiosity of seeing what the couple have put onto their wedding registry isn't enough to get you to check it out ASAP, maybe the opportunity to save money is a better motivator. Couples generally put a wide range of gifts onto their registry, from essentials to wish list items and with that comes a wide range of price points. Mid-range items are usually the most popular and therefore are the gifts that are quickly snapped up from a registry list. Don't be the one left with a choice of a few cheap trinkets or a hugely expensive item that is well out of your price range – get onto the registry early!
Consider a group gift
If a couple has chosen a wedding registry, there are often a couple of wish list items that are a lot pricier than the rest. Instead of balking at it, why not approach some friends or family members with the aim to pooling money to get it for them? Chances are this is the item the couple least expect to receive, so it will be a nice surprise for them. Also, with people power, no one will be breaking the bank to get it for them. The only tip here is to make sure all parties agree to an equal share in the price and hopefully this would resemble what they would pay for an individual gift anyway.
Sign up to newsletters
If you would like to stick with buying the couple a unique gift, look at signing up to their newsletters or promotional offers. Lots of places offer discounts for first-time buyers and this could help to reduce the cost of the item you have your eye on.
Go here please Mr Postman
If you have bought the wedding gift online, you might be able to get free delivery. If you have to travel for the wedding, don't have it sent to your home only to have to worry about how you will transport it to the venue. Instead, get it sent directly to the couple or to someone who lives nearby who can hold onto it for you until you arrive.
Make something
If the wedding gift is really going to stretch your finances and what you can afford won't cut it for you, look at something you can make that has miles of sentimental value. You could compile an album of photos that will bring back amazing memories, print out a favourite photo and have it framed, or make a special video just for the couple. If you have an artistic talent, you could create bespoke jewellery, an art piece or something from your field of expertise that is unique for the couple.
Rent or recycle dresses
If you have been invited to a number of weddings, you really don't want to whip out the same outfit to wear at each one – no matter how much you love that red floral dress. So you can either go back to basics and buy a simple neutral-coloured dress that you can change up by adding different accessories. These accessories can add the pops of colour needed to make the outfit look completely different each time.
You could also look into renting dresses, which you can do for much less than going shopping after each wedding invitation arrives. This will mean you can also have a completely different look at each event and not max out the credit card in the process.
Invest in a suit
While it's hard for the ladies to get away with constantly wearing the same dress, men can totally buy one quality suit and wear it a multitude of way simply by changing the colour of their tie or shirt. When you are talking about multiple wears, it is more economical to buy one good quality suit than it is to rent one each time.