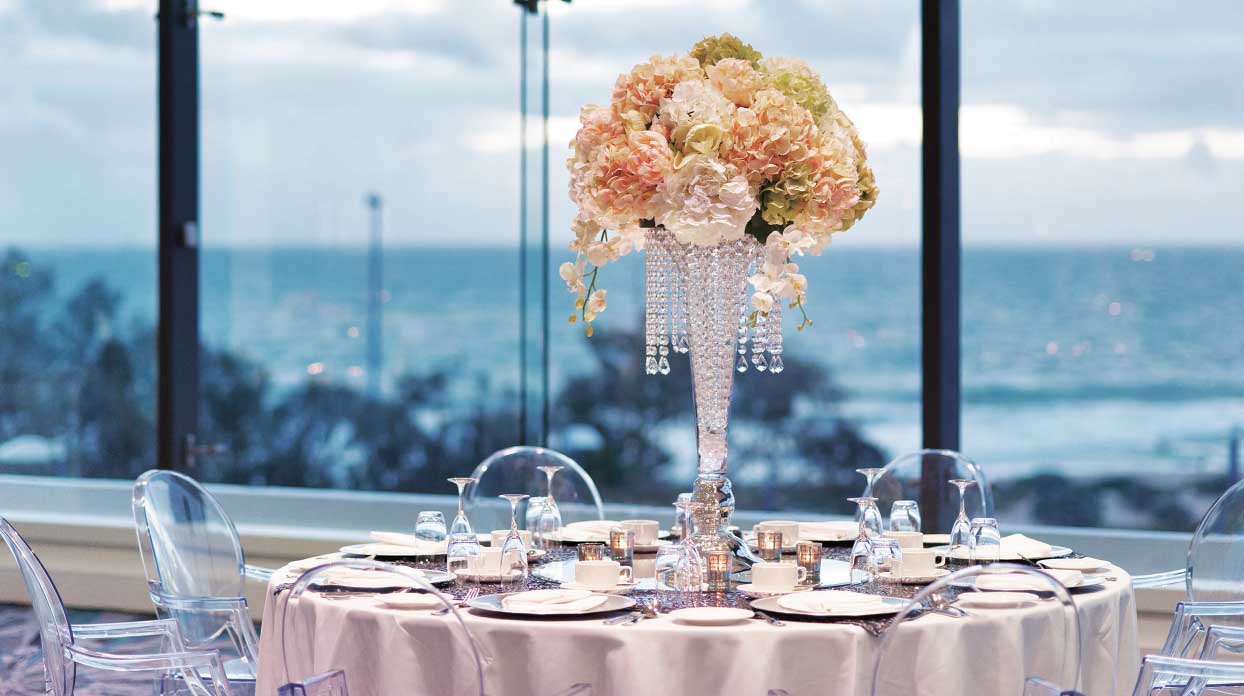 One of the beautiful things about weddings is that while they're steeped in tradition, no two celebrations are ever the same, instead reflecting each couple's very personal and unique love story. From food and family to a healthy dose of fun, there are a lot of factors to consider when deciding how best to frame this story and share it with your nearest and dearest. Here are four trends that modern couples are tapping into.
Recognising the team effort
They say it takes a village to raise a child, and the same is true of weddings. Yes, they may be about getting a couple to – and through – "I do", but there's a real team effort that goes into planning a dream day. And it's something venues are increasingly looking to recognise, promoting a sense of inclusiveness that acknowledges the joy that comes with input from family and friends.
At Perth's 337-room Rendezvous Hotel Scarborough – which has a variety of spaces for intimate celebrations up to gala occasions for 400, and discounted wedding accommodation for guests – particular priority is paid to honouring the couple's parents.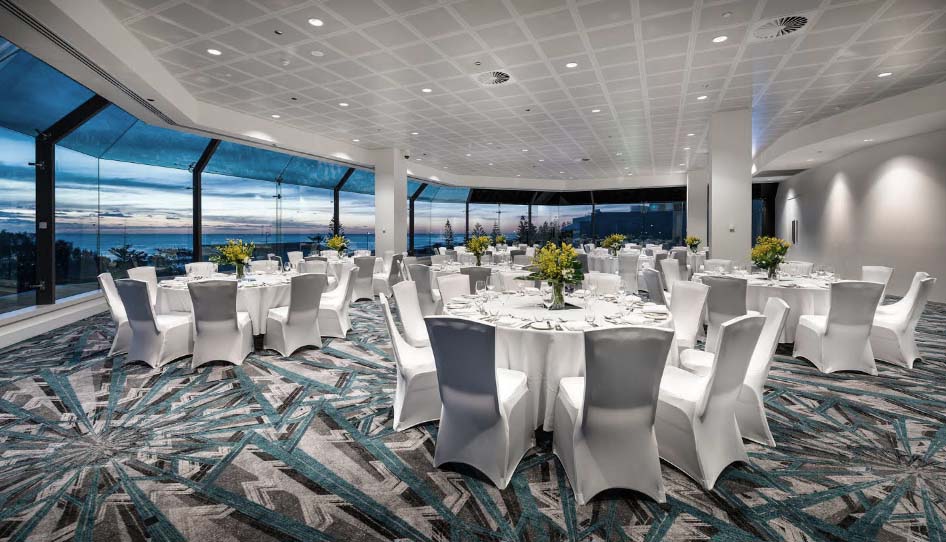 This ranges from small touches, such as giving them access to valet parking at the wedding, to an open invitation to attend the menu tasting for a small extra fee.
"This comes down to recognising that wedding planning is often not just about two people, but about two families," says weddings and special events co-coordinator Jordan O'Sullivan. "So with something like food and beverage, for example, you'll often find that the bride and groom will want their parents involved in the selection because they value their input and experience, so it makes sense to allow them to come along to the tasting."
The invitation also extends to the wider wedding party, although in practice, these relationships tend to come into focus more when the wedding itself rolls around.
"What a lot of brides do is book out the executive suite for the night before their wedding," Jordan says. "What we'll then do is set it up for them with extra beds, so they can share the night with their bridesmaids and closest confidants." Throw in some champagne, access to a full room service menu, a little beauty prep and, of course, excited chatter about what's in store the next day, and there's no better way to prepare for the transition from singleton to newlywed.
Indulging in food, glorious food
Ask guests what they remember about a modern wedding, and chances are they'll talk about the food. And it's no surprise when you consider the ongoing evolution of nuptial menus.
From the days when it served mainly as sustenance for celebration, these days the food is an adventure in itself. And venues are responding by working with couples to curate very individual and personal culinary experiences.
"Food is definitely something that's a lot more important than what it used to be," says executive chef Wendelin Ulrich, who notes their menus can incorporate vegan, gluten free, nut free and vegetarian options. "Couples really want to make sure people delight in the food and wine, so they pay attention to the smallest detail."
One factor in this development is that people now know more about food, courtesy of the explosion in reality culinary television, which means they're willing to plump for a touch of excitement over the expected.
"For example, with our pre-dinner canapés, we're finding people are willing to be a little more creative, in that they'll opt for something like a smoked duck breast nicoise style, or Serrano jamon with goats cheese and mini bell pepper," Jordan says.
And this willingness to mix things up further extends to the role of food itself, which can be as formal, or as informal, as couples desire.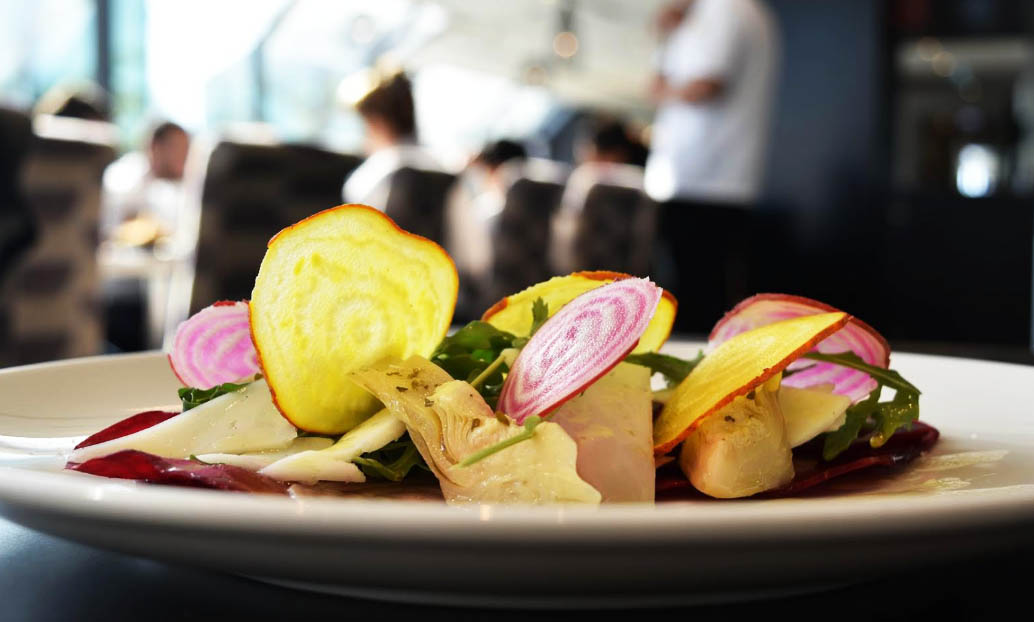 "At its most traditional, we have our plated menus, which are refreshed every six months to account for seasonality," explains Jordan, noting that they artfully blend simplicity and sophistication to bring a new twist to standards, be it poached Indian Ocean prawns with papaya and black bean salsa, avocado and chipotle yoghurt, or oven-roasted south-west lamb rump with garlic desiree mash, seasonal baby vegetables and thyme jus.
Alternatively, for those seeking something less formal, there's the buffet menu, which, unlike the selections of old, is much less about a foodie production line and much more about a chance to create a DIY culinary adventure. Think braised south west beef cheeks, thyme and port jus with crispy parsnips, or pumpkin sage ravioli with lemon cream sauce.
Again, couples have the opportunity to build on the basics. "We have a wedding coming up where the bride and groom are big seafood eaters, so they've extended the buffet to incorporate delicacies such as prawns, mussels, salmon and oysters," Jordan says.
Another option that's growing in popularity is the purely cocktail reception, where canapés take a step up from precursor to the main event . "With our Moonlight Cocktail Canape menu, we're finding that it's quite popular with younger couples," says Jordan, who notes the venue's popular Mentelle Deck and Observation Deck have a stunning outlook over the Indian Ocean, allowing for incredible sunset panoramas.
"These couples want to enjoy the party side of things for a longer amount of time, with great music and dancing, so they choose to have canapes passed around all evening rather than a sit-down meal."
The trick here is curating morsels that are as substantial as they are stylish, be it a grilled Reuben sandwich and potato crisps, or fork food such as pulled pork and slaw on brioche, or Singapore-style chicken nasi goreng.
"At the end of the day, it's all about working with brides and grooms to ensure their wedding menu is exactly what they want," Jordan says. "This could mean customising a multicultural element, say creating a menu that is half western and half Asian, or helping them to create a signature cocktail to serve during the festivities."
It's a recipe that is equal parts about showcasing your own personality and exciting and entertaining your guests. And if they can walk away saying: "I've never had that before," well all the better.
Tapping into added extras
One of the best parts of any wedding is the unexpected moments and experiences. The groom who sheds a tear when he sets eyes on his bride. A wonderful new friendship that finds its beginning at pre-dinner drinks. Or even just an inclusion guests don't expect but are delighted to indulge. One clever way to create such moments is to tap into wedding package add-ons.
"What we find these days is that many couples are looking for that experience or slice of wow factor that other weddings may not have," says Jordan.
At Rendezvous Hotel Scarborough, this can range from the fun – such as a photo booth designed to capture guests in light-hearted moments – to the fancy, such as rounding out your ceremony with a glass of sparkling wine for each guest.
Jordan says many couples are also choosing to bring a little something extra to the latter part of their celebrations, once the main foodie offering is done and dusted and the focus has turned to a party atmosphere.
"Something that can really get friends and family excited is an ice cream sundae bar or a s'mores bar later in the evening," she says. It's about indulgence meets inspiration, and the benefits are two-fold. For starters, it can help to flag up energy levels with a sugar hit, while it also has that kind of decadent midnight-snack feel that people will be talking about for days to come.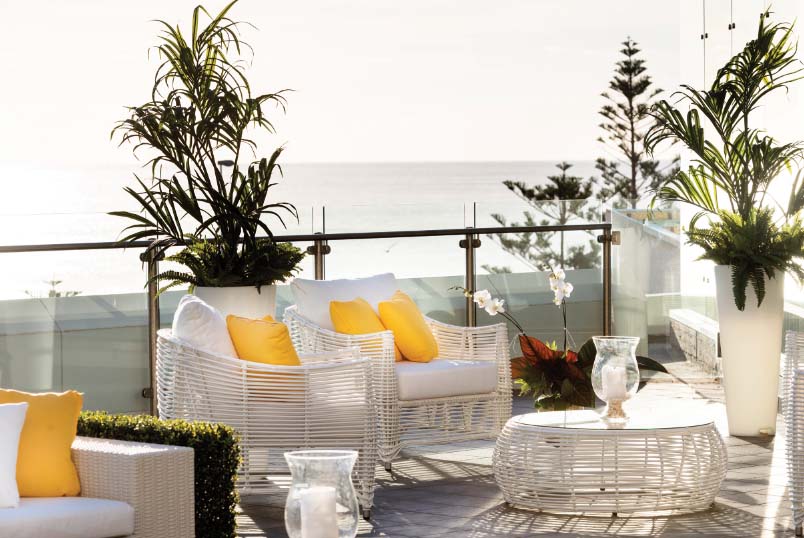 Other adds-on available at the hotel range from theming and styling packages, which build on the hotel's relationships with local wedding suppliers, to accommodation upgrades that, for example, allow guests to sample the delights of the executive suites, which have exclusive access to the Club Lounge, including breakfast daily and evening canapés.
Again, it's about making that special extra effort that reinforces for guests your appreciation for them taking the time and effort to be part of such a milestone in your lives.
Creating your own adventure
Every couple has a different vision for their ideal "I do".
For some, it's a traditional celebration, where guests gather mid-afternoon for the ceremony, followed by photographs, drinks and then a sit-down dinner that anchors an evening of music, dancing and fun.
For others, it's less about formality, and more about creating a memorable experience where the wedding is the highlight, but not the sole star, of proceedings. Whatever direction your heart lies, modern wedding celebrations can be tailored to suit.
"Lots of couples have different ideas of how their day will unfold," explains Jordan. "Some may choose a traditional timeline where a mid-afternoon ceremony flows into an evening of celebrations, while others might choose to say their vows in the morning and then tuck into lunch."
Others may choose to say their vows in just an intimate setting and then hook up with their wider guest list for the reception, while some might choose to honour multicultural traditions, such as with Indian weddings, which incorporate multiple events across a roughly one-week span. But that's just the start of possibilities.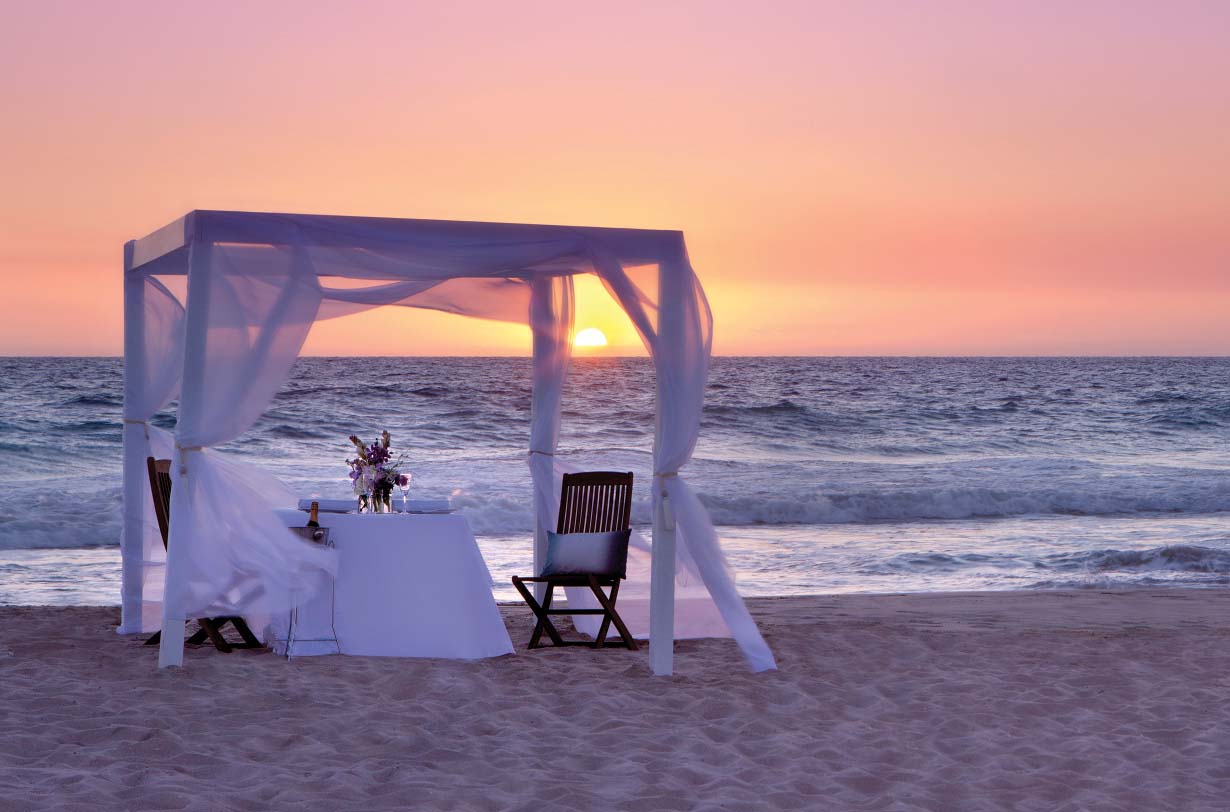 "We have one bride who is starting her reception here at 3pm and then finishing the night off at the nearby beach club later in the night as she has hired a live band as entertainment," Jordan says. Others choose to expand their celebration beyond just the single day, curating a weekend of festivities, or longer, that draws on the hotel's location right on the beach – and in a cosmopolitan hub surrounded by restaurants and bars just 15 minutes from the CBD.
This could cover everything from a day-after brunch at the hotel to a spot of surfing and swimming or even an afternoon of retail therapy.
"This is something that suits couples who might have a lot of guests travelling from out of town to attend," Jordan says. "But ultimately, it really comes down to each couple. Getting married is such a powerful and personal thing that it's about celebrating the occasion in a unique and authentic way.
Each year – including May next year – Hotel Rendezvous Scarborough hosts a wedding expo to link couples up with information and advice on all aspects of planning a wedding, from hen's nights and buck's parties through to "I do".
Between that, and the ability to customise packages for all sizes and budgets – from an intimate wedding for 55 in the Kitson Room to an elegant affair for 200 in the Mentelle room – it all harks back to one central tenet: "It's your wedding and you deserve to celebrate it your way," says Jordan. "It's about creating moments that are magical and also memorable, as you embark on your new life together."