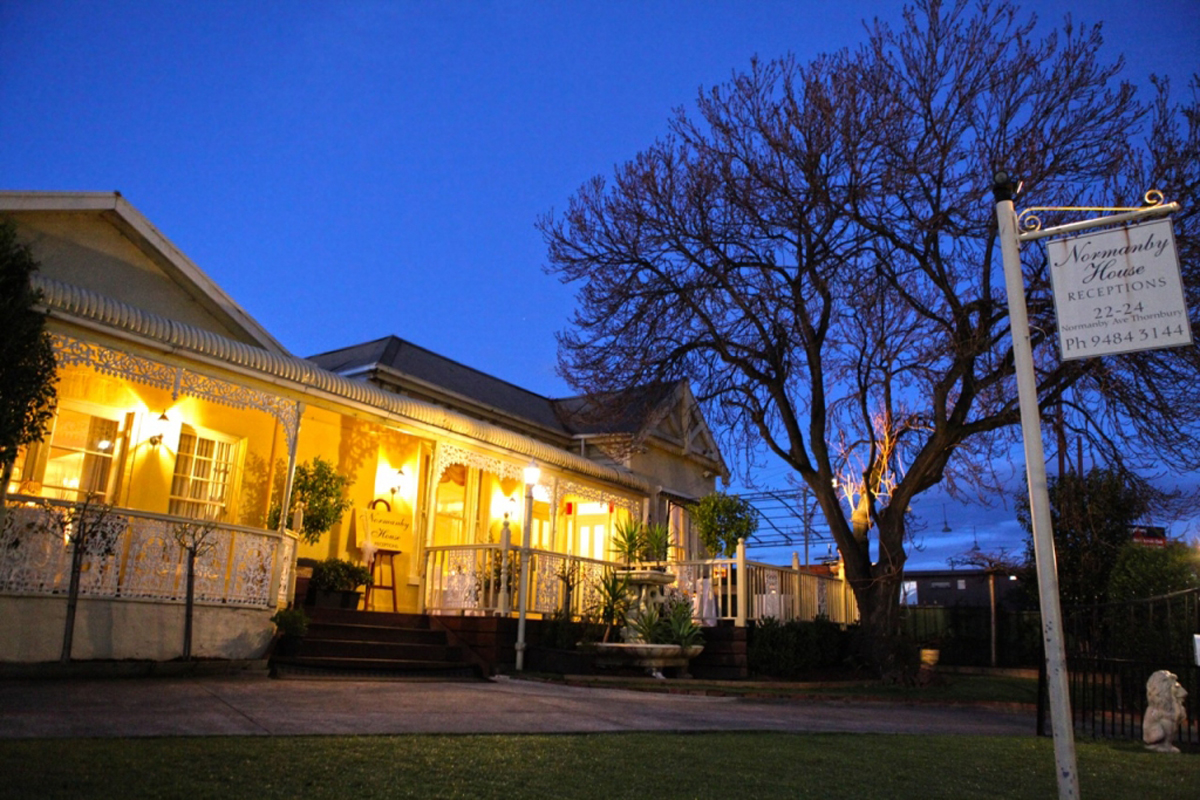 It's a question all couples face. How do you create a great wedding that will not only serve as the day of your dreams but also give your guests a wonderful experience and enduring memories?
The trick is to tap into thoughtful trends, tips and touches that are both classic and contemporary. Tony Tsourdalakis, who co-owns Melbourne's historic Normanby House venue with wife Christina, offered his insights on how to pull off a wedding reception your guests will remember for years to come.
Create spaces for conversation and relaxation
Music, peals of laughter and the clinking of glasses add to the soundtrack of a wedding reception. But one lovely idea that's growing in popularity is to treat your venue as a series of spaces, with quieter spots on offer for guests to congregate, meet and mingle. It's something Tony encourages. "We have a beautiful deck area outside, overlooking the garden, and we have licensing for it because it allows people to take a breather from the reception, especially if they want to have a good conversation or even just relax for five minutes with a glass in hand." By creating this oasis of calm, you give your guests a wonderful compliment to the fun and dancing going on inside. It's about having one spot to recharge the batteries and another to join the party. Other great ideas for spaces include a coffee bar, or even a small anteroom where the bride and groom or wedding party can retire for a breather during the festivities.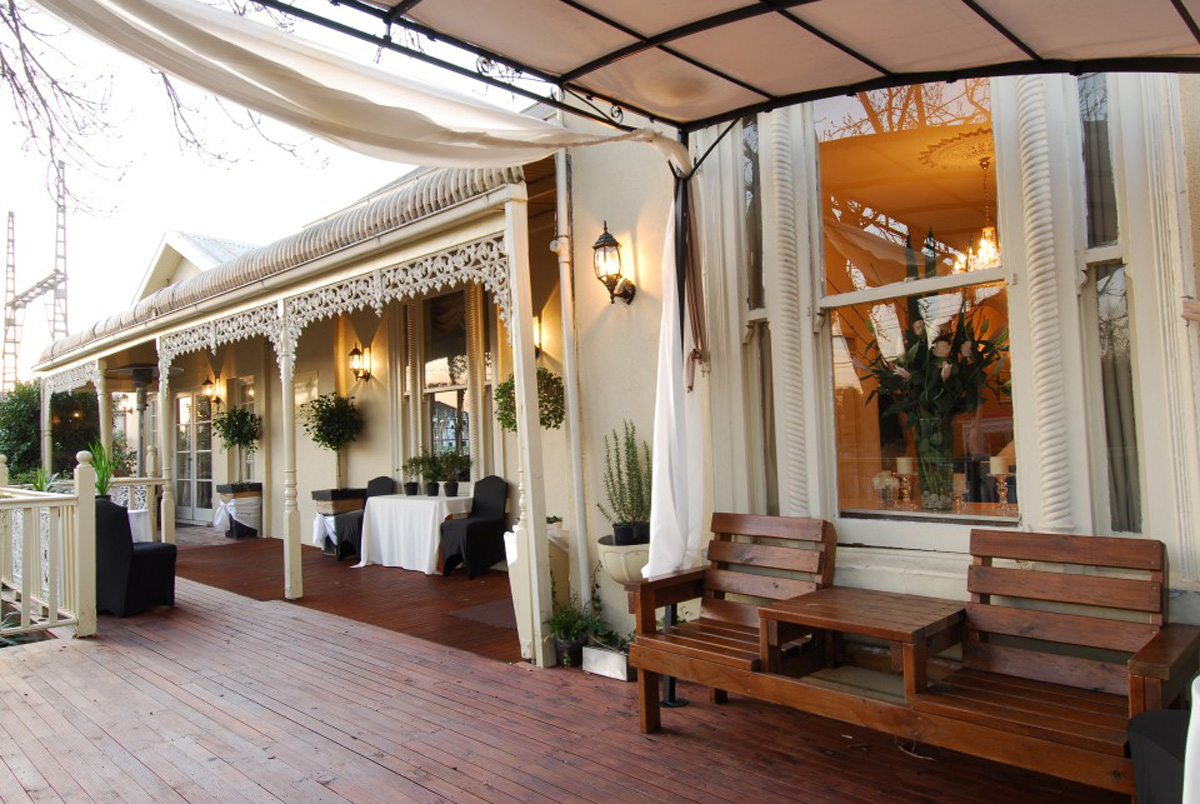 Appoint someone to round up the guests
Most guests are across a general wedding timetable, but as couples increasingly tweak their running sheet to suit their personal needs and desires, they can't always be sure what's happening when. For this reason, it's worth going beyond having just an MC  to ensure all guests are present for the big moments. This is a job Tony, in particular, takes ownership of with pride. "It's all about guiding people through the night to ensure they're a key part of celebrations," he says. "It's not just about clinking a glass or jumping on the microphone to get attention, but about working with the MC and the band and the bride and the groom to make sure, for example, that guests are aware of, and able to enjoy, every course, in addition to the speeches, the cutting of the cake and the first dance." It's about ensuring the biggest audience possible for the milestone moments that help make a wedding so memorable.[ew-supplier-carousel]
Have an open mike
In addition to the regular formal toasts and speeches, consider having an open microphone during one or more of the courses. Then invite anyone who feels so inclined to come forward and say a few words of tribute. It's a lovely way to share more anecdotes about the friends and relatives who have gathered to celebrate your special day, and also build on the rich bonds you enjoy. Just make sure you set a time limit in advance to keep the focus short, sharp and sweet.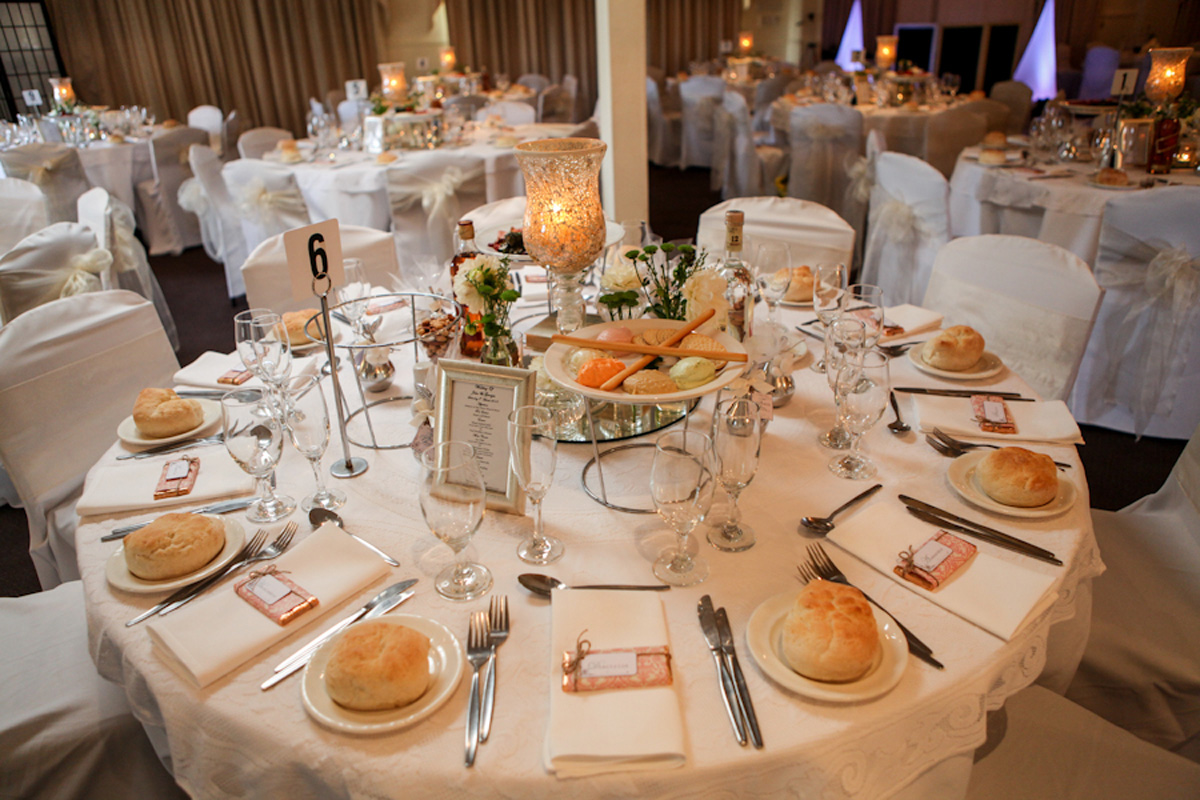 Use food to encourage conversation and a sense of satisfaction
It's a simple sentiment, but the food really does make or break a wedding, as it's one of the things people will still be talking about months later. Tony sees it as a powerful tool to encourage conversation and good cheer. He points to shared platters of goodies such as mixed meats, cheeses, fresh fruit or antipasto as a great way to break the ice – especially among guests who mightn't already be acquainted with each other. From there, a menu which combines the classic, comfort and contemporary in a real visual feast can prove a great talking point, from succulent steaks and seafood to such delicacies as a lemon zest sponge or bread and butter pudding. The key, says Tony, is this: "It must be fresh, it must be hot – not lukewarm – and it must be served at the right time." It's part of the reason he'll travel to the venue to give guests a few minutes' warning ahead of the arrival of the next course. "That way they can find their seats in time so they are waiting – ever so briefly – for their food, rather than the other way around," he says.
Tailor the celebration
Tony says more and more weddings these days involve a blending of two cultural backgrounds. And he says it's a lovely idea to tweak proceedings to pay respects to both, especially as it's something that will often be appreciated by older members of the family. This could be anything from the observation of a certain custom to the presentation of a bilingual speech. "We always ask them what the customs are where they come from, and what sort of background they have," he says. "We then tailor the food to suit. For example, we have a combined Chilean and Vietnamese wedding coming up, so we will tweak the menu to accommodate both cultures. We do a lot of that for brides and grooms with mixed marriages and it's always a popular part of the day."
Tony, whose links with the period homestead date back to the christening of his daughter some 13 years ago, says it was the scene of many happy family events before he had the chance to buy it more than two years ago.
Since then, changes including a refurbishment – and the development of bridal packs with more than $3000 worth of vouchers and discount cards for wedding services and products – have helped polish the venue's popularity as the host of more than 60 weddings a year, with couples drawn to features such as chandeliers and a fireplace in the foyer.
It's proven to be a very timely move, as brides and grooms increasingly look to stage their reception in properties with a sense of personality, character and heritage ambiance.
"This is definitely something we're seeing a lot; that couples want that back story," says Tony, who stresses they only host one event a day to ensure undivided attention for the bride and groom, in addition to ongoing support through the planning process.
"What we're actually finding now is we're getting grandchildren coming back to celebrate their marriage at the same spot their grandparents did, which creates a lovely link between the generations.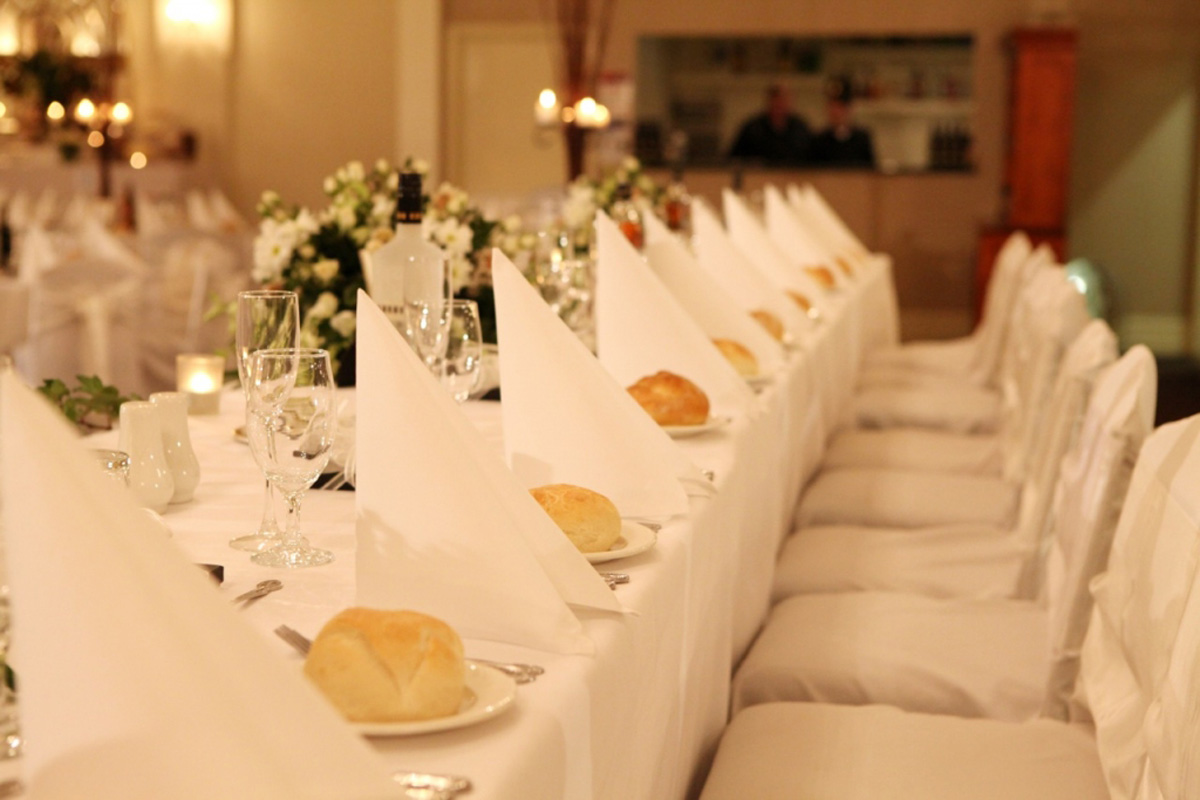 There's also a greater emphasis on guests. People understand that while the bride and groom have to be the focal point, the guests are equally important, especially when you consider many of them will have gone to some trouble to attend.
With that in mind, here's five more great ideas to help make guests feel special at the reception.
Provide an extra place card for each of your guests so they can write a favourite memory of your courtship on the spare. Store these in your wedding album alongside photos of your guests.
Make friends and relatives feel extra welcome with a bespoke place setting. This can include not only a place card, but also a personalised menu, a favour chosen especially for them and maybe a handwritten note of thanks or memory.
Set up a station with pens and paper somewhere out of the way and ask guests to write you a short letter full of their latest news and gossip. This will help you catch up on anything you missed and underline how much their presence means to you.

If you, or any of your guests, can sing, make a point of organising a chance to sing a favourite song or ballad live for a dose of wedding karaoke.

Leave DJ request cards on the tables so people have a chance to request their favourite song. Similarly, find out your parents' favourite song to hit the floor and ask your band or DJ to play it at just the right time.