I was seven weeks pregnant at my wedding. My now husband and I like to joke that it was a 'shotgun wedding' because we were pregnant, but in truth, the wedding was extremely planned before the baby came along.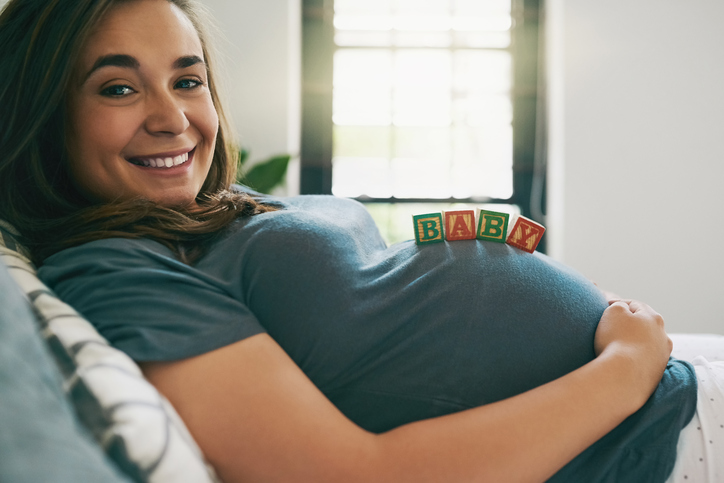 I will ruin the ending for you now and tell you that it all turned out well in the end. But along the way, I learned a few lessons that might help any pregnant brides out there in wedding land.
There are two categories of pregnant brides; those that everybody knows are pregnant, and those that nobody knows are. We have included lots of advice for both.
Telling People
If you are within the first trimester, it's likely that you are not telling many people, if any, that you are pregnant. When you're a bride at this time, however, it can be beneficial to tell a few more people than you normally would have, just to get some extra help and support during this time.
Later in your pregnancy, your friends will know about it, but you and then could get easily caught up wedding planning and forget to keep an eye on your health. Appoint one or two people (your mother is good for this one) to be in charge of checking in with you regularly to make sure you are looking after yourself and your growing baby as well as you possibly can.
Alcohol
I found out that I was pregnant two days before my hen's party, which in hindsight was a very good thing. The last thing my tiny growing baby needed was his mum going on the hen's night she had originally planned.
You probably know that you shouldn't drink any alcohol, or smoke or take recreational drugs when pregnant. But if you are the sort of girl who normally has a glass of wine (or would look VERY strange not having a drink on her hen's night) then you may need to plan a little.
I told my two bridesmaids that I was pregnant and got them to conspire with me. They were in charge of all of my drinks, which basically consisted of fizzy apple juice for champagne, blackcurrant juice for red wine, and complicated looking fruity mocktails anytime I needed a cocktail.
We continued this trend through the wedding day as well, and also recruited the wedding planner (who is the ultimate professional in problem-solving and getting away with stuff) who was in charge of keeping my 'champagne' glass full all day. No one was any the wiser.
And I had the added bonus of being completely sober through the whole day, so I can remember the whole event clearly, and I felt great the next morning when meeting everyone for brunch!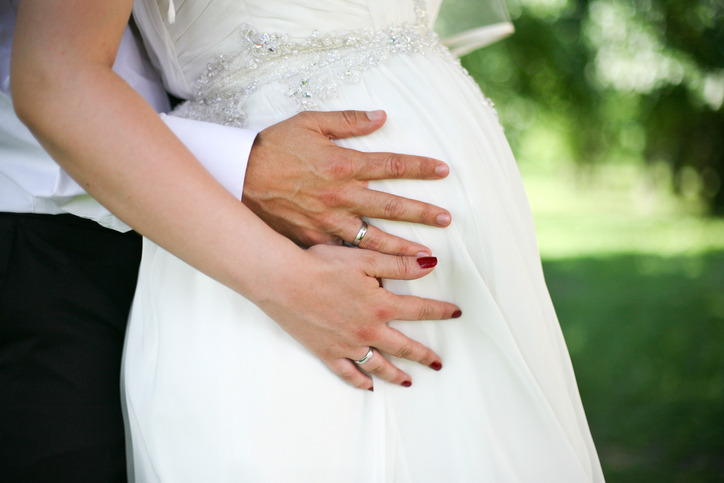 Food
There are some foods that you have to avoid when pregnant, and quite a lot of these end up in things like canapes and finger food, or buffets. This is because pregnant ladies need to only eat what is very cooked and hot, or very cold and fresh, as anything in between may harbour bacteria.
Food to avoid on your wedding day include:
Anything with ham, salami, cabana or processed meat

Prawns, smoked salmon, or any cooked seafood that you are unsure how long it has been sitting out for

Soft cheeses such as brie and camembert

Any salads with mayonnaise dressing that isn't super fresh

Any sushi or other cold rice dishes

Chicken that isn't hot

Any eggs that aren't cooked through (watch out for this if you are having a wedding breakfast)
If possible plan your wedding catering not to have these items, or at least be hyper-vigilant about which ones you are eating.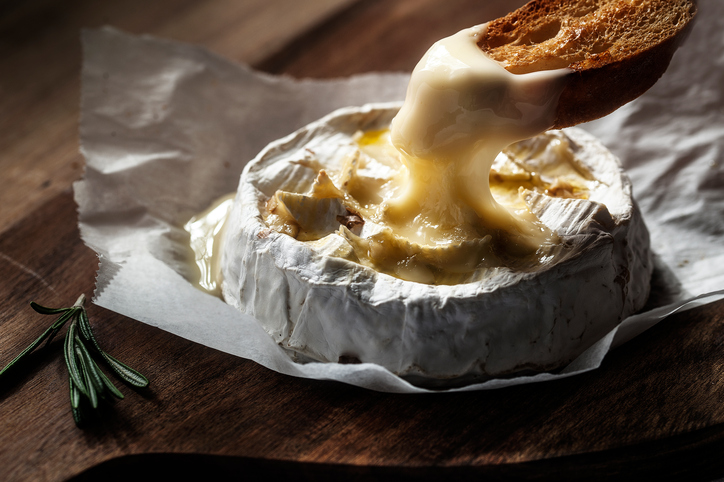 Morning sickness and other symptoms
Many pregnant ladies suffer from morning sickness in the first trimester, some for a lot longer than that. If you are in the early stages of your pregnancy and still not telling many people, then you probably don't want to be walking up the aisle vomiting. No, actually no one ever wants to be walking up the aisle vomiting.
Sometimes morning sickness really can't be helped. But there are a number of things you can do to feel less queasy and more able to keep things down.
Always have some light snacks nearby for nibbling, because an empty stomach is often the cause of nausea. Brides are known for forgetting to eat, so this is important to pay attention to. Even having some salty crackers on hand all the time is such a great idea.

Sip flat lemonade or ginger ale to settle your stomach

If you are vomiting a lot, make sure you are replenishing your fluids with lots of water and products like Lucozade

If you are very bad, talk to your GP before your wedding about any medications that may keep things at bay so you can get through your wedding day in one piece.
Changes in your body
Your body changes a bit during pregnancy, but how much this affects you will, of course, depend on what stage you are at when you are walking down the aisle.
At seven weeks my main concern was the size of my breasts, as I hadn't actually started to show in any other way. I was concerned however because the most expensive dress of my life was being made to very specific measurements, which I thought would change drastically before the big day.
Fortunately, no one changes that quickly, especially not with the first pregnancy. If it is your first, then you will likely not 'show' until around the 20th week, so you probably don't need to worry too much about your dress.
However, it is an excellent idea to let your dressmaker in on the big secret because they will have a better idea of what may need adjusting. And if you are certain you will be showing by the big day, then embrace this and check out some gorgeous dress designs that will flatter your gorgeous bump.
Your feet may also swell, and as you get bigger your centre of gravity shifts, so you should reconsider very high heels as well. If you are pregnant you may want to leave buying your shoes until the last week (or have a bigger, backup pair for emergencies, or a nice pair of flats for dancing or the reception). And consider having lower heels for your own comfort.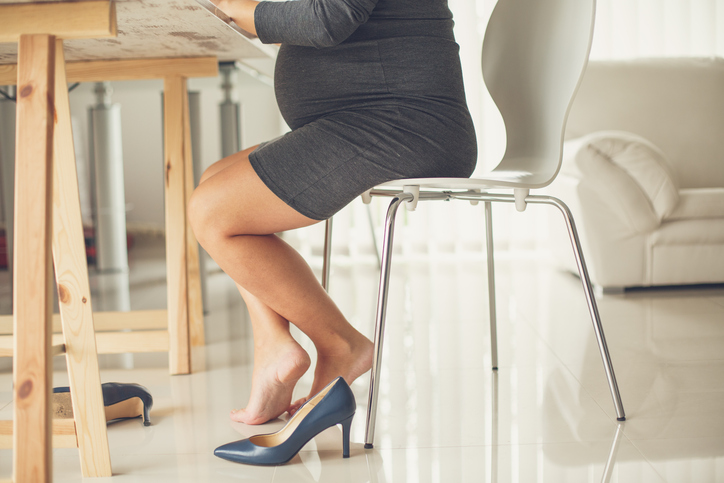 Looking after yourself
People planning a wedding are very good at stressing themselves out, which does not go hand in hand if you are pregnant. You need to pay extra attention to looking after yourself right now and try not to get so caught up in the planning that you forget to take care of yourself and your growing baby.
Here are some things that you should be doing at this time:
Make sure you are getting enough sleep, and have extra naps when you need to

Keep your late nights to a minimum, and pull out of things that don't seem essential right now

Eat well and regularly, and drink lots of water

Take a pregnancy multivitamin every day

Do some easy exercise several times a week, even just a walk outside and a chat with a friend is fantastic for your body and mind

Try not to stress too much about wedding decisions, particularly those that you can classify as not so important

Talk often to your friends you have told about the pregnancy, to check in and make sure that they can keep an eye on you too.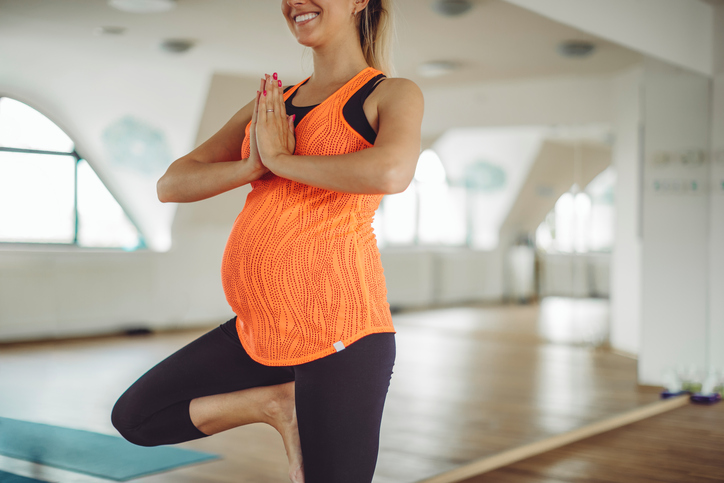 It might help to write everything down right now, and keep all of your appointments and jobs straight. There are a lot of things you need to remember, so a diary or planner or two could be a good idea.
You don't want to miss either of these incredible moments of your life, so wherever you can, slow down, take stock of what is important, and relish the present moment. And trust me, it will all turn out all right in the end.