Your wedding day is meant to be one of the most magical days of your life. It's a day that many of us have dreamed about throughout our childhoods and have been looking forward to for months. But for couples in China, there's actually one day far before the wedding day that's more important. The day of their pre-wedding photo shoot.
Pre-wedding photography is a thriving industry in China and one that is already well and truly alive in the Australian market. While we often see couples having an engagement shoot or having photos taken of getting ready before the wedding, pre-wedding photography for Chinese couples is a whole different ball game.
In China Love, a new documentary by Australian filmmaker Olivia Martin-McGuire, pre-wedding photography in China is explored as a window into the lives of modern Chinese couples.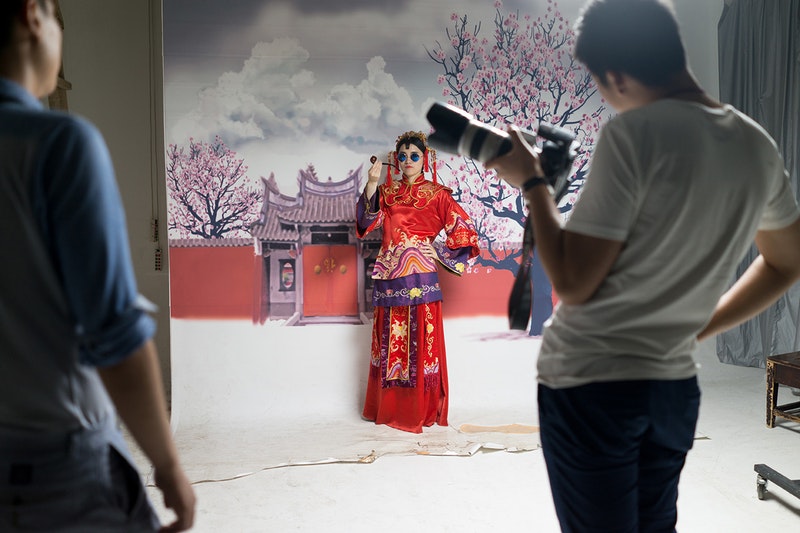 It may seem unnecessary to us to spend money on pre-wedding photos, but this is something that is actually expected by many sections of Chinese society.
A shoot can take up to 12 hours with five or six different costume and location changes. There are even couples who have spent more than $500,000 flying around the world to spots like Africa and Antarctica to get the perfect stylised shots.
So the question we ask is why. Why are couples spending this much money on pre-wedding photographs rather than having them taken on the day, as we do here in Australia?
There are a few major reasons for this.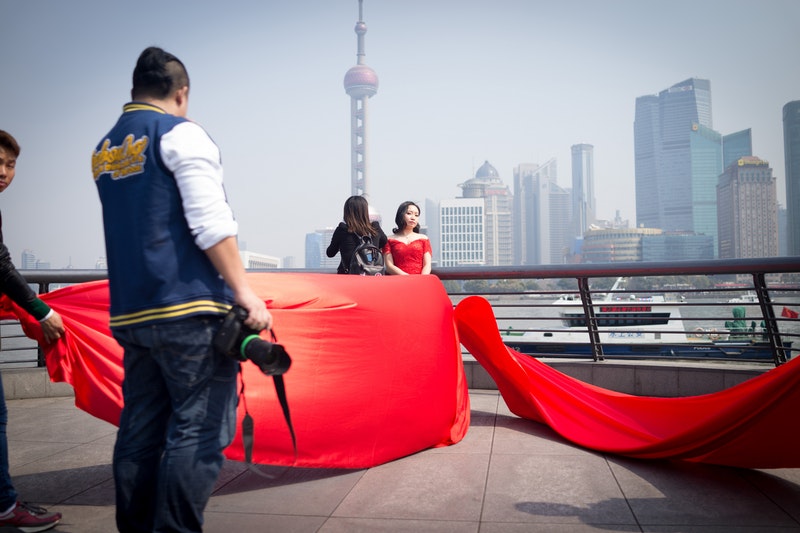 Pre-wedding photos capture the dream
Despite China's economic boom, the majority of its residents are still living beneath the poverty line. In fact, around 90% of all Chinese residents don't have passports to travel internationally.
Which makes pre-wedding photography in stylised studios or in front of European-style buildings like those at the Bund in Shanghai extremely appealing.
As said by many brides in the documentary, pre-wedding photos allow them to achieve their dreams of becoming a princess or a star for a day, before heading back to reality. They get to dress in several different glamorous gowns from designers including Vera Wang, pose in front of magical or fantasy locations they wouldn't get to travel to, and have a fun day with their partner while doing it.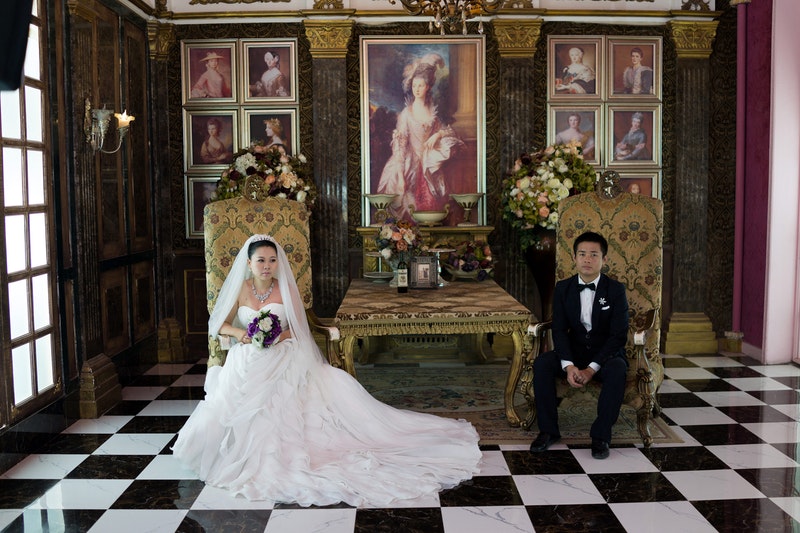 The wedding is about the family
Pre-wedding photos also allow Chinese couples to celebrate and have something that's their own before the wedding day. In China, the wedding day is mostly about the family. While in Australia a big sit-down dinner would be considered one with around 30 set tables, in China a wedding can have more than 100 tables filled with family and friends.
Pre-wedding photography means that the couple can have fun getting their wedding photos without stressing about the time it takes to get the photos done on the day. They're then able to devote their time on the actual wedding day to toasting each individual table and devoting the time and they need to their relatives.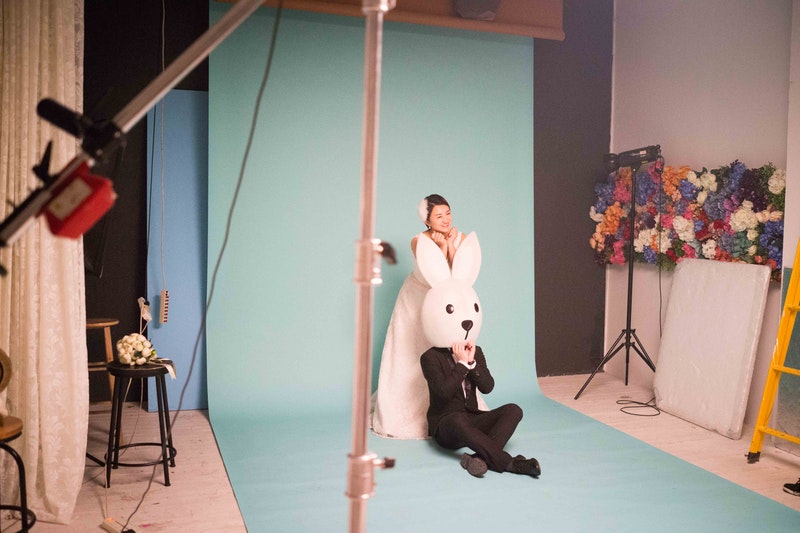 Previous generations didn't get wedding photos
During China's Cultural Revolution from 1966 to 1976, couples weren't able to get wedding photos taken because of the implication that a white wedding dress and wedding photos were too much of a symbol of western capitalism. Instead, their wedding photos consisted of one single passport-sized photo that simply documented that the marriage had taken place.
Now many older couples in China are actually recreating the wedding photos that they originally missed out on. It's a very sweet moment in the documentary when many of the grooms see their brides in a white dress for the first time after 50+ years of marriage (not going to lie, I teared up a bit).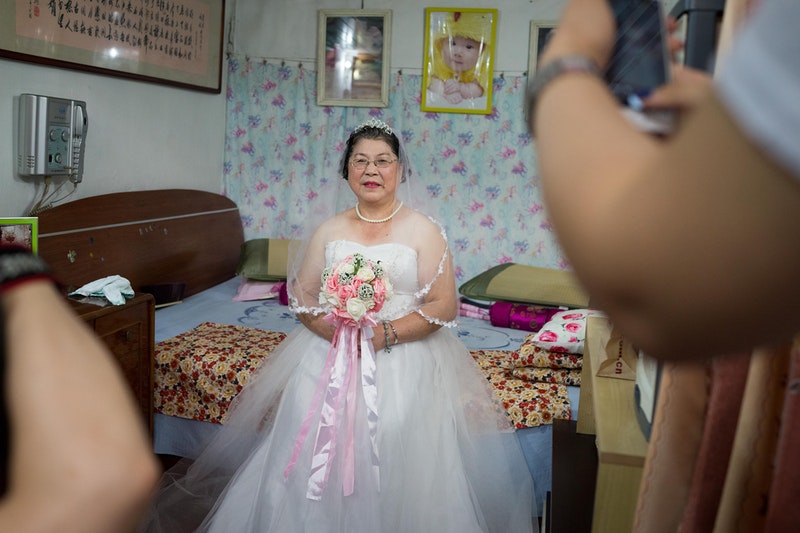 Will it take off in Australia?
The major difference between Australian wedding photos and Chinese pre-wedding photos is the style and design. While we've seen that 80% of couples are choosing more candid images for their wedding day, pre-wedding photography in China is about the posed and styled look.
So while we do expect to see more Aussie couples take on the trend of having pre-wedding photographs, we also expect them to put their own candid style on it.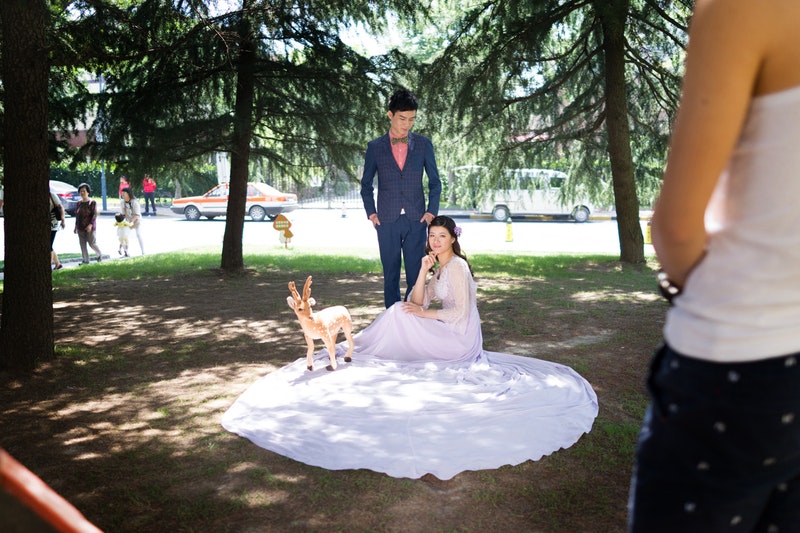 China Love is a truly fascinating look at weddings in another culture, and as a bride-to-be myself I found it incredibly interesting to see how weddings can be so differently perceived.
Watch the trailer below or head to Demand FIlm to find tickets.
You can see China Love at several cinemas around the country or request a screening in a location near you. Check out Demand Film to see where the documentary is screening in your state or browse our directory to find your perfect photographer.