From budget constraints and sentimental reasons to a sheer love of wedding gowns from days gone by, there are plenty of reasons a bride may choose to walk down the aisle in a pre-loved wedding dress. However, there are a few things you should consider before setting your heart on wearing a dress you may not even be able to wear.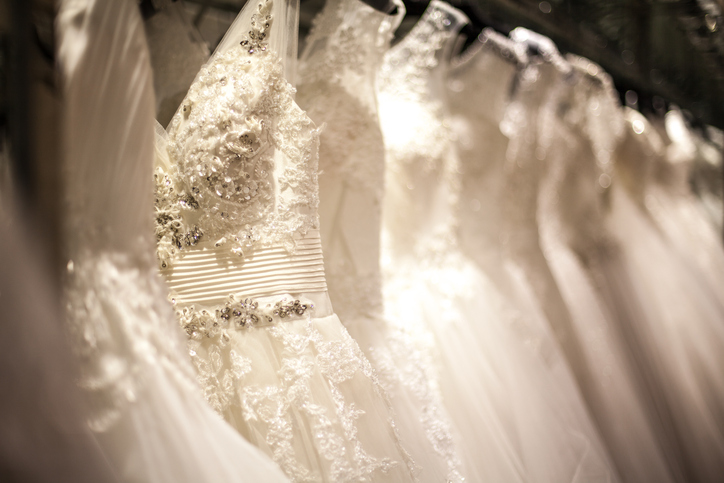 Know your measurements
When shopping for pre-loved wedding dress, you need to keep in mind that the dress is likely to have been tailored to fit the first owner's body. Be sure to take all your measurements before seeing or trying on your potential wedding gown so that you can compare how your body differs. It's wise to try on dresses that are one size larger than you are as this will give you the room to have it tailored for your precise body measurements.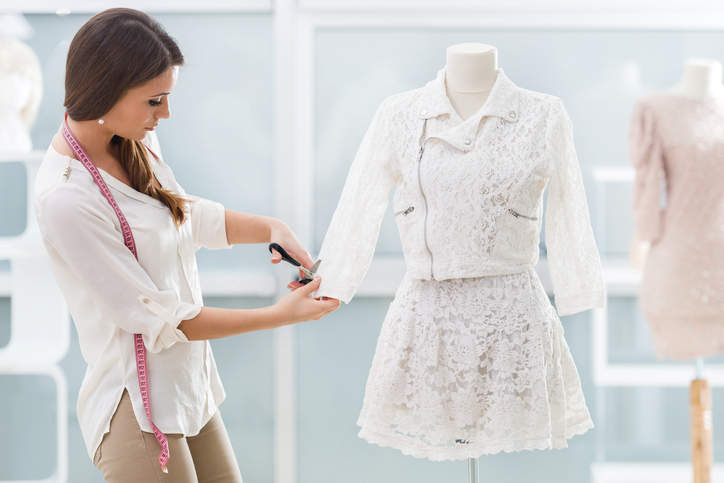 Examine the dress for defects
The benefit of wearing a pre-loved wedding gown is that, generally, they've only been worn once – and they've been cared for afterwards, so they are, typically, in great condition. However, some do have damage, so be sure to check the dress over thoroughly. The common spots for signs of wear and staining are the hem, around the bust and neckline and, also, under the arms.
Dirty hemlines can be hemmed up if the dress is a little long for you, but it is best to avoid dresses with major staining.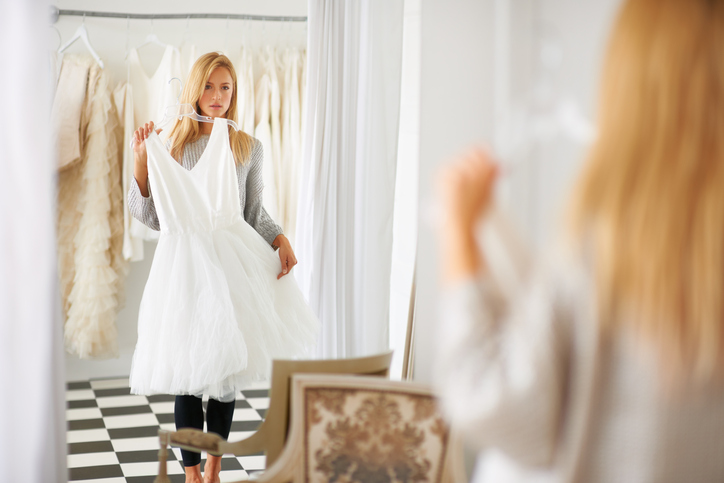 Use only an experienced seamstress
It is likely that your pre-loved wedding gown will require some alteration, so ensure that you only use a tailor or a seamstress who has experience in bridal alterations. Altering a wedding dress is not the same as altering most other clothing, so look for an expert even if it means paying more.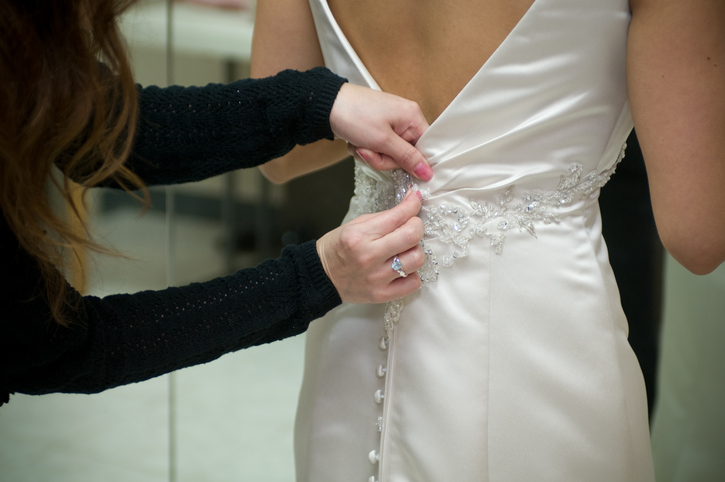 Expect to pay around half
A quality wedding gown that has been worn once and is in good condition generally sells for about 50 per cent of its original value. If the dress has significant damage then you can expect reductions of up to 80 per cent of the original price, so ensure you research the pre-loved wedding dress you're considering to ensure that you are actually receiving the benefit of the difference in price between a new gown and a pre-loved one.
And don't forget to check out Easy Weddings' Pre-Loved wedding gown section, where you'll find hundreds of pre-loved wedding dresses at, often, even less than half price.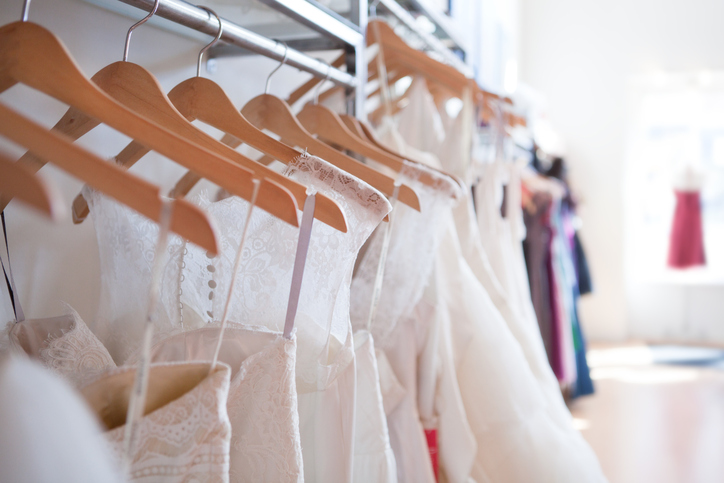 Dry-clean your purchase
Most pre-loved dresses are dry-cleaned before sale, but it is always best to have it cleaned or steamed before wearing it, just to make sure it is really clean. Dry cleaning will also fluff out the fabric if it has been packed away or shipped to you.
If in doubt, ask to see a receipt
If you are buying a designer gown, it may be worth asking to see her original receipt. That way you'll be able to verify whether the gown is an original or, potentially, a knock off.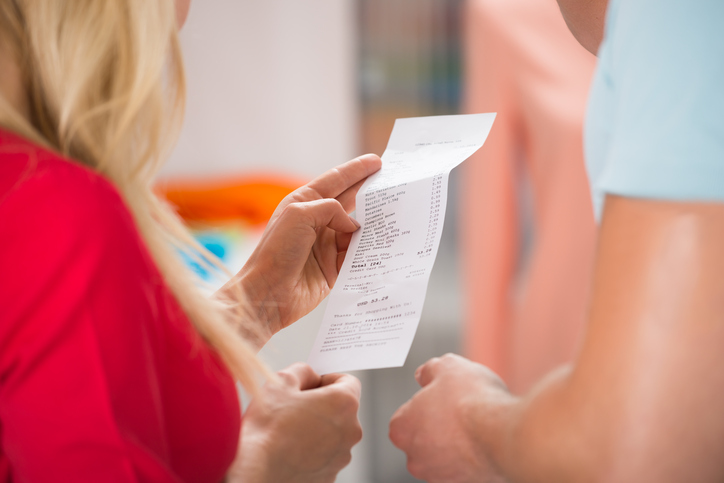 Check the seller's reputation
If you are buying a pre-loved wedding dress from a retailer specialising in second hand wedding dresses, perform an online search for reviews of their business and feedback of their service. A quick Google search could save you lots of heartache down the line. If, however, you are purchasing your pre-loved wedding dress from, say, eBay (or a similar site), again be sure to check out any feedback left from other buyers.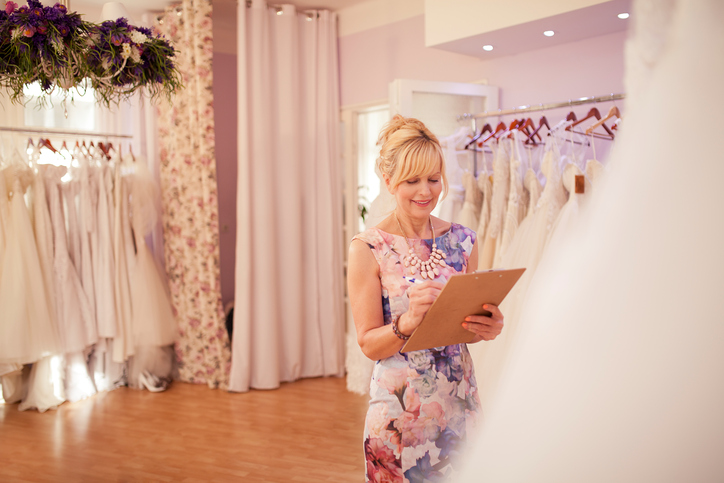 View the dress in daylight
If you're able to view the dress personally, ask to see it in daylight rather than artificial light, which is more forgiving! You needn't go outside and look over the dress carefully. If this isn't possible, perform a thorough inspection by a window or a naturally well-lit room. If you only have access to photos ask for high-resolution images or, at the very least, images that are crisp and clear, not small and grainy. That way, you may be able to see any damage by blowing up the image on your phone or computer without it becoming pixelated and, possibly, hiding any damage that can't immediately be seen by the naked eye.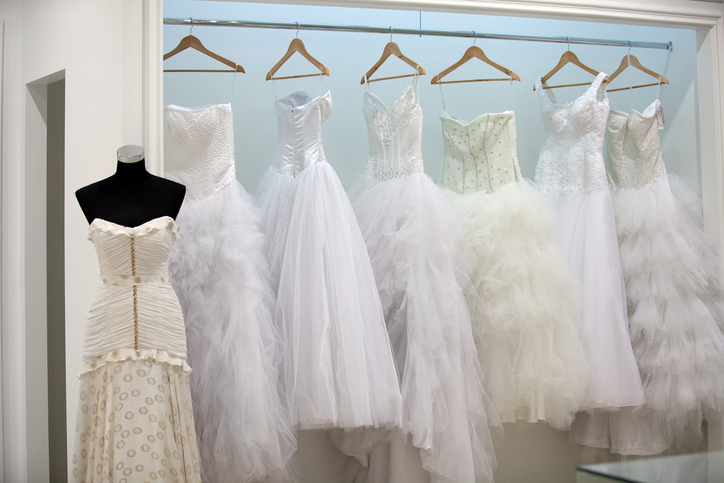 Don't settle
If you're a bride buying a pre-loved wedding gown because you're not able to afford a new gown at the moment, that doesn't mean you have to settle for anything less than the dream wedding dress! Seriously! There are so many pre-loved wedding gowns for sale online at so many different price points that it's unlikely you'll just have to settle on something simply because it is a great deal. Keep looking because it is absolutely possible to find the perfect pre-loved wedding dress.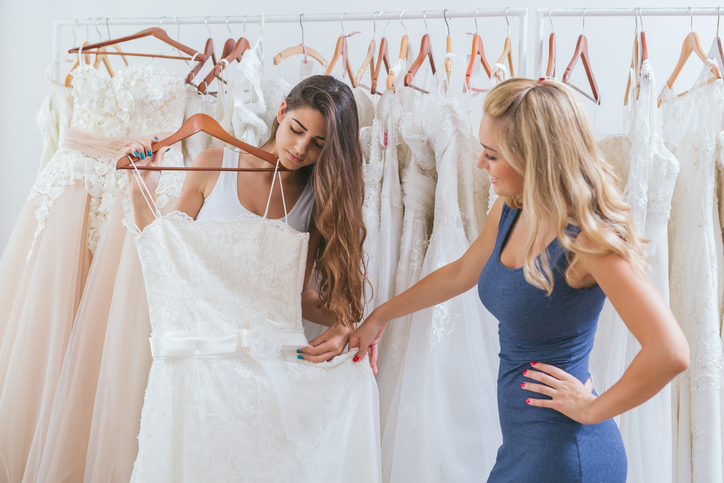 Protecting your purchase
For many brides, especially those purchasing pre-loved wedding gowns by themselves, the main risk that comes with shopping for
pre-loved dresses
is a worry about whether their payment is as secure as it would be if purchasing a gown from a bricks and mortar wedding gown boutique or designer. Given most second-hand gown retailers offer a no refund policy, this can be a legitimate concern, so, unless you're buying from an established and reputable pre-loved wedding gown seller, see if you can place your payment in Escrow so that it is held independently until you are satisfied with the quality of your purchase.