Dance classes of every kind are big news for hen party organisers. What better way to get the girls together and have a laugh than to learn some new moves? One of the hottest trends seems to be pole dancing parties, which have shed their slightly sordid image and are becoming the fashionable way to entertain your friends.

Why have a pole dancing class for your hen party?
There are three great reasons to have a go at pole dancing on your last night of freedom:
It's great fun and will make your party memorable
You get to learn a brand new skill
It's a really good workout in the run up to your big day
What happens at a pole dancing hen party?
The format that the pole dancing class will take depends whether you decide to go to a studio, or whether you want to have the class at home.
If you go to a studio for your pole dancing class, the guests will probably receive a glass of champagne or similar on arrival to break the ice and melt away any jitters. You will meet you instructor who should be friendly, knowledgeable person that will make your session great fun.
While you are having your introductory drink your instructor may give you a pole dancing demonstration, or ask other colleagues to come in and join them in a quick performance. They may also talk to you about what you want to learn during the session, and the bride may receive some sort of present or goody bag from the studio.
When the class starts, guests should have a pole each, and the instructor should take you through some very basic moves as a warm up. They may then teach you a simple routine to do altogether, maybe set to one of the bride's favourite pieces of music. Some studios provide facilities for videoing the routine to provide a lasting memory of the hen's party.
It is also possible for a pole dancing instructor to come to you at your home, or at another venue. Some brides find this less intimidating, while others feel it lacks the glamorous atmosphere of a studio. The instructor should be able to bring some poles with them, but probably not enough for each guest to have one, so it will be hard to perform a routine altogether.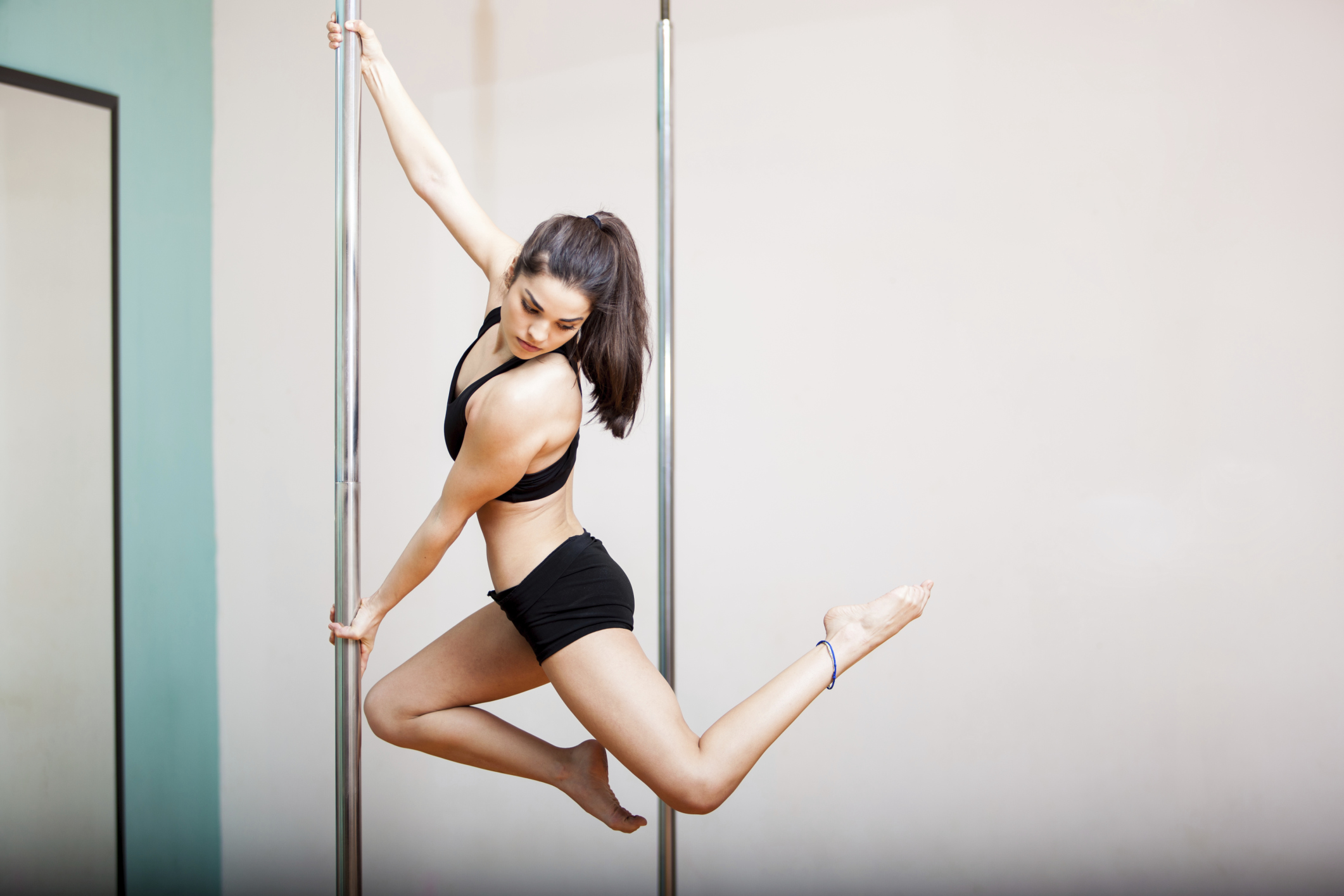 Four tips for throwing a pole dancing hen party
Consider the guest list before you book that pole dancing class. Make sure that everyone is young, fit, or open minded enough not to have a fit at the thought of wrapping themselves around a pole for an hour.
Warn guests what you will be doing in advance so that they can dress appropriately. Mini skirts and pole dancing aren't generally a match made in heaven.
Check what extras the pole dancing studio can provide. Will there be something special for the bride? Perhaps you can arrange a personal performance of male dancers once the class is over and you are sipping martinis at the bar.
Check out the location of the studio and see what else is available in the area for you to do. Combining a pole dancing class with a meal and drinks makes a great hen party, and you will have plenty to talk about over dinner.