For a lot of us, our love story doesn't just begin on our wedding day. There are those little moments in between; the proposal, the highs, the lows, the love. The moment you introduce your parents to your partner or the moment you tell them you're engaged.
So what if you could capture all of those moments before your wedding day as well? How amazing would it be to have those moments?
Well there is a way to do it and all it takes is a little bit of preparation to make sure you have those memories that will last a life time.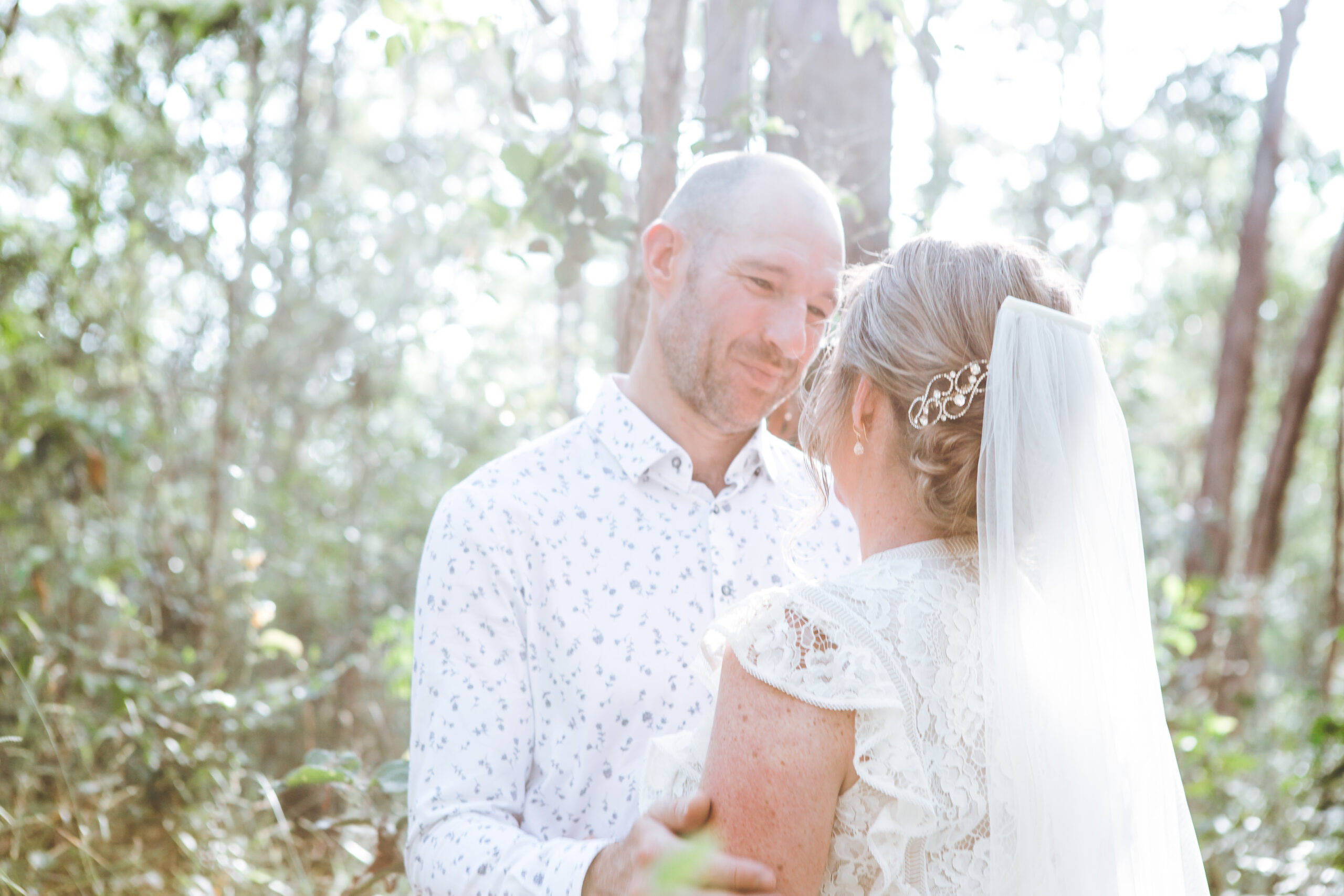 Getting ready to share your story
A lot of the time, if you're having your love story captured before your wedding day couples start at their engagement. Whether it's an engagement shoot, capturing the actual proposal with some planning, or getting the reaction from family and friends, this is a natural place to start your wedding journey.
It's then up to you to think about what elements of the process are going to be the most important to you. Is it choosing your wedding dress? Seeing the venue for the first time? Your engagement party?
Photographing your wedding story is a great way to cement your love story both before and after your wedding day, as well as involve your family and friends. Particularly if you've got people living overseas or interstate who you want to share these moments with, it can also be a great way to show them the emotion and love that is happening at that time. And make them feel even more involved in that beautiful planning process.
We chatted to Tracey and Julian, who had their big moments captured by Jannine from JvB Photography, who specialises in telling the whole love story.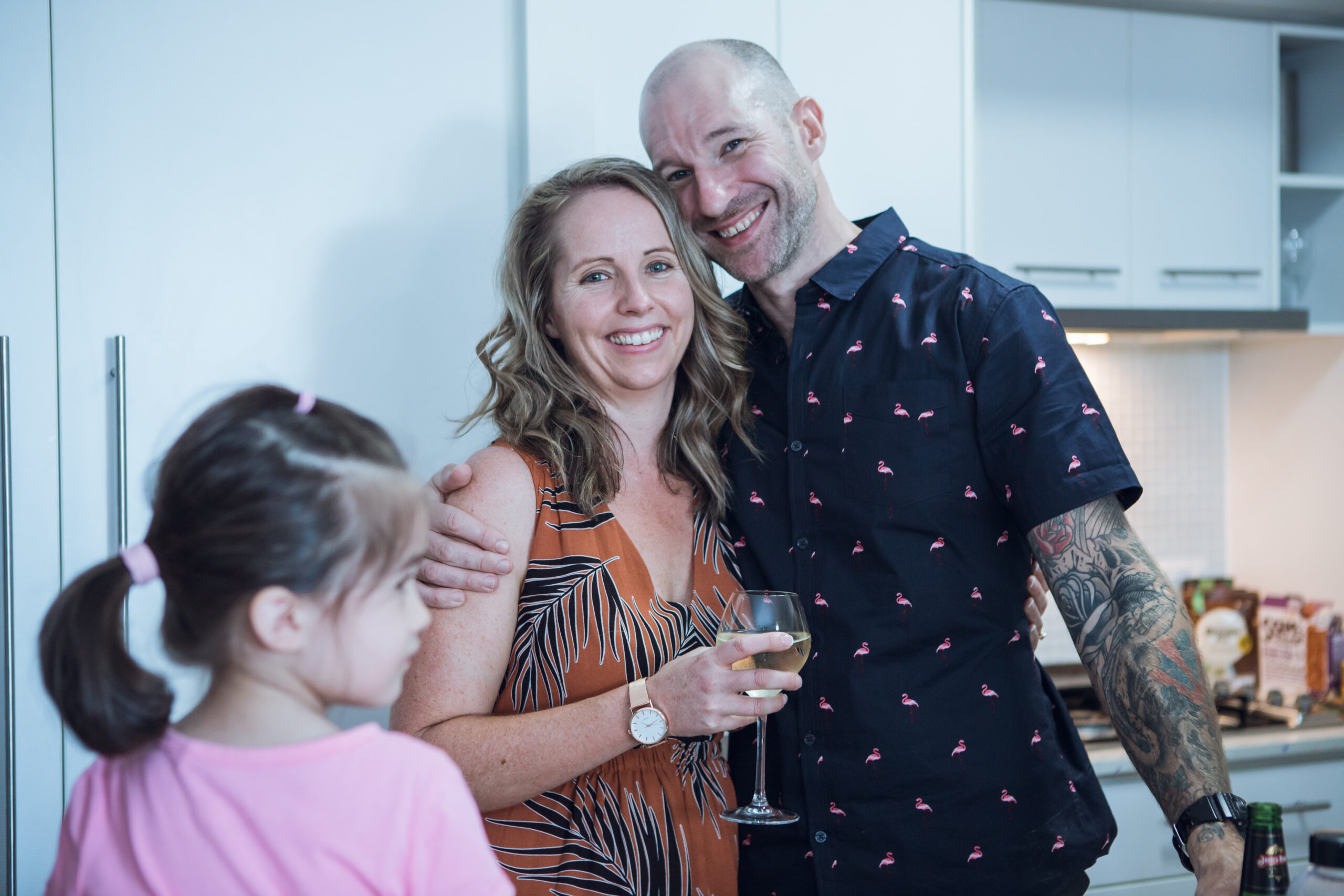 The engagement
"We met online in 2017 and knew very early on in our relationship that we were meant to be", says Tracey.
"We started talking about marriage a few months into our relationship. We moved in together after a couple of months and not long after that moved to a remote community in the NT to start saving for our future."
A few months after moving to Arnhem Land, Tracey and Julian took a holiday down in Melbourne where they purchased an engagement ring. From there it was time to start planning the wedding, and plan how they were going to tell their families.
"The downside to living away from family and friends is when we get to visit on holidays the time is very short, and therefore we wanted to capture those moments," Tracey recalls.
That's where Jannine came in. Having previously worked with Jannine for her Mum and Aunties birthday, Tracey knew that she would be the perfect person to help them capture the moment they told their family they were engaged.
Jannine hid in a restaurant for what was going to be a general family meeting, but where Tracey and Julian instead announced their engagement. The result is absolutely genuine love, affection and happiness.
"We knew Jannine would be perfect for capturing those intimate moments," Tracey smiles.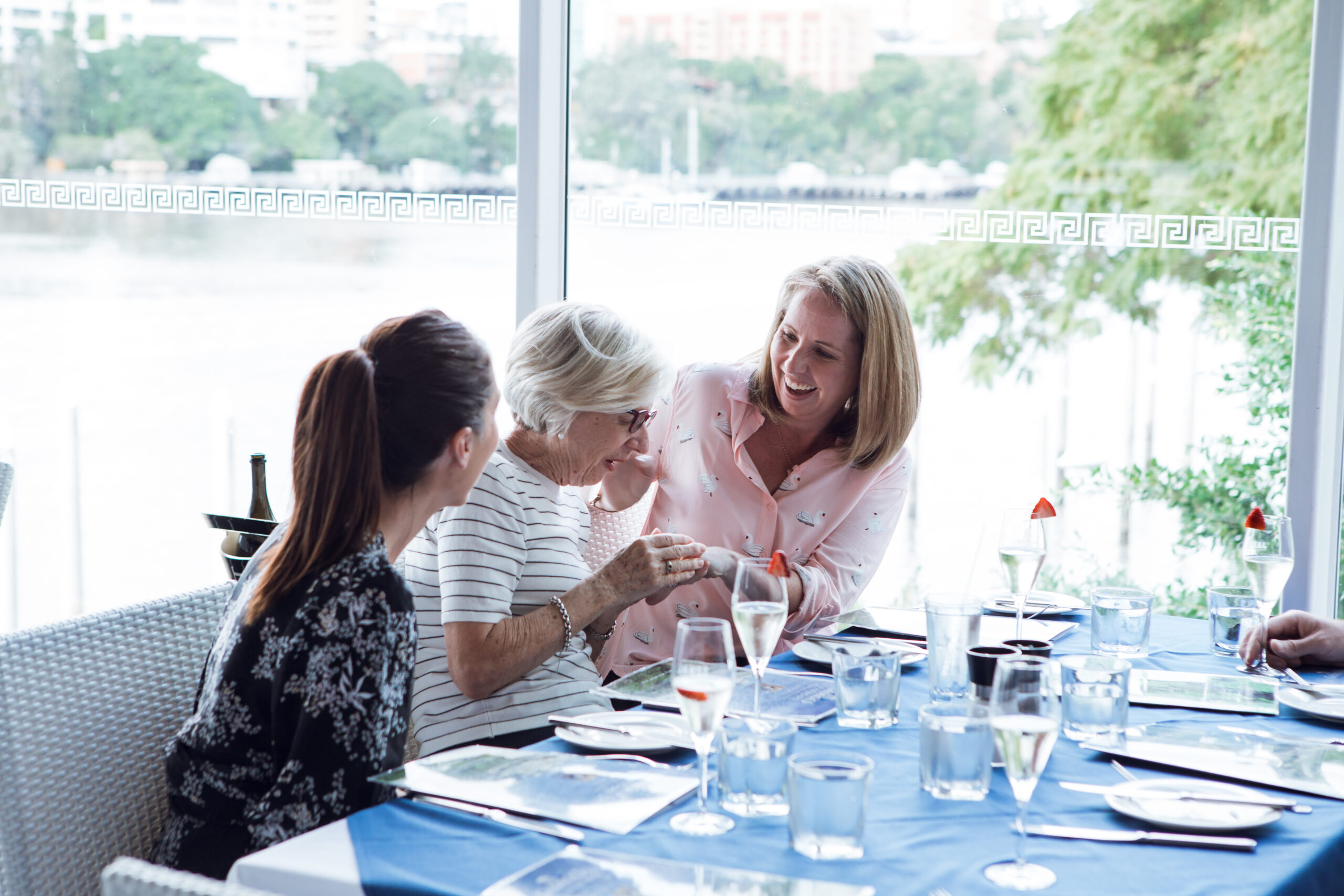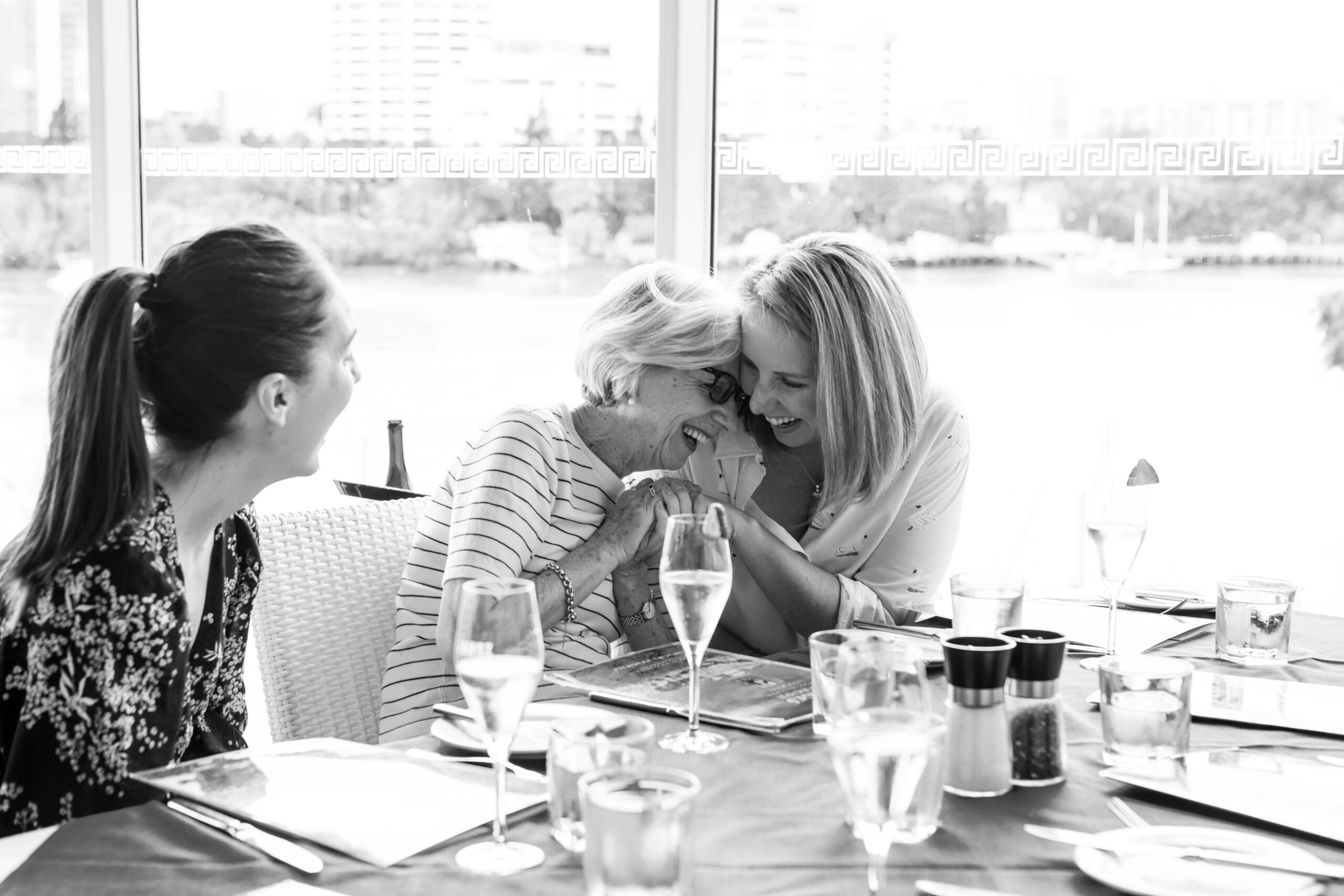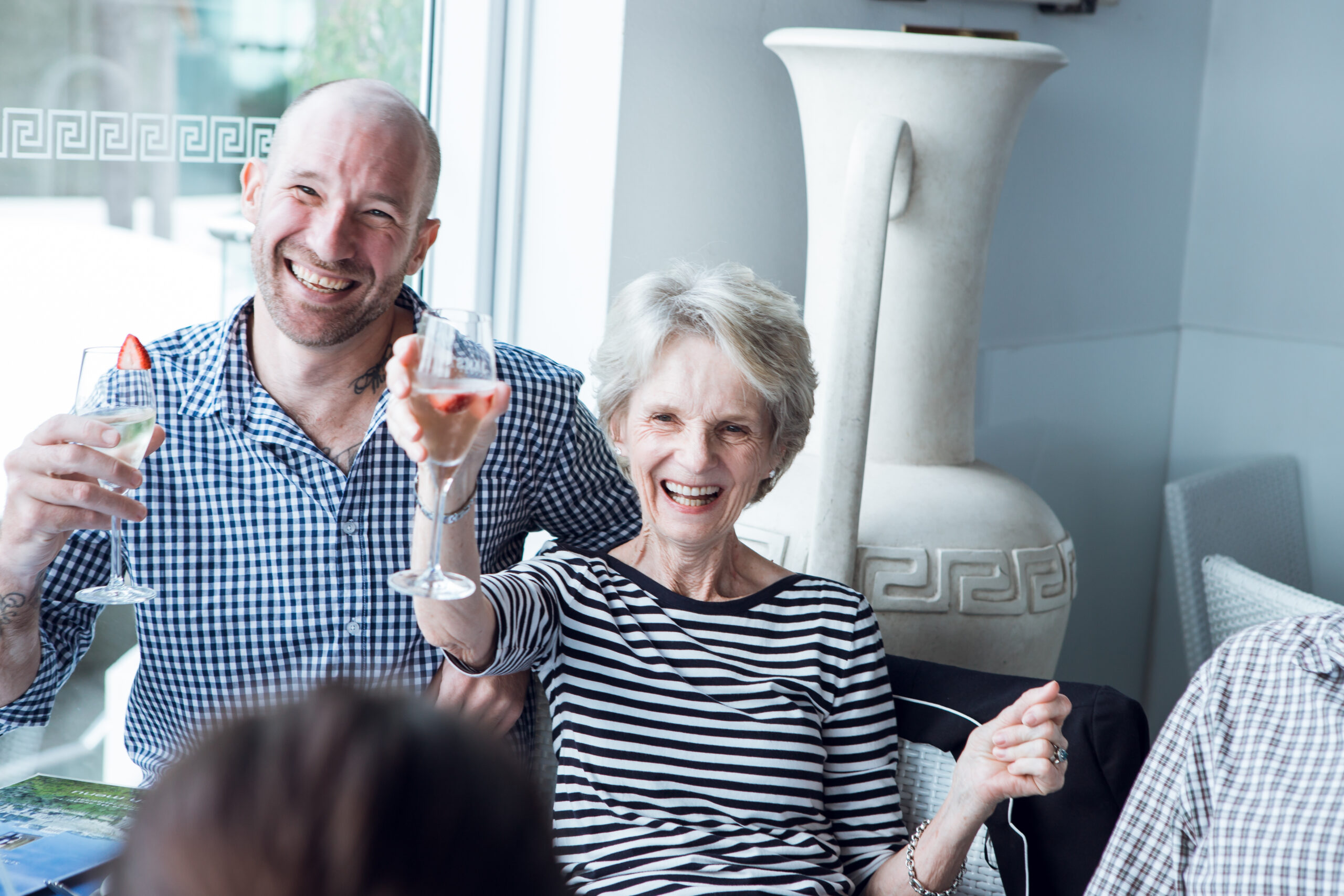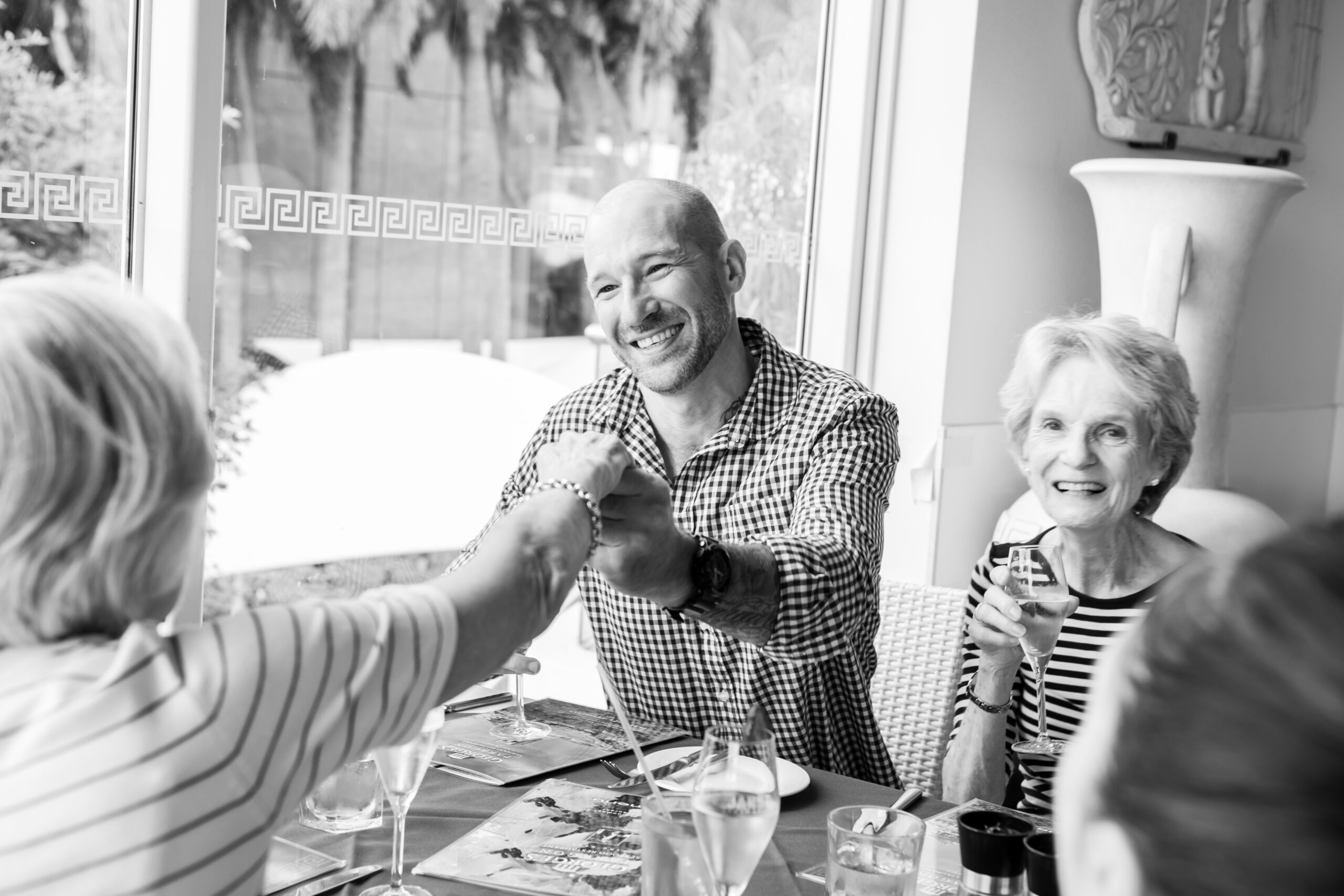 Counting down to the wedding
"After having Jannine hide in the restaurant to capture the moment we announced our engagement, we were hooked!" Tracey says.
"We organised with her to be there for my wedding dress shopping, setting up the venue, the making of the cake and preparing the bouquets."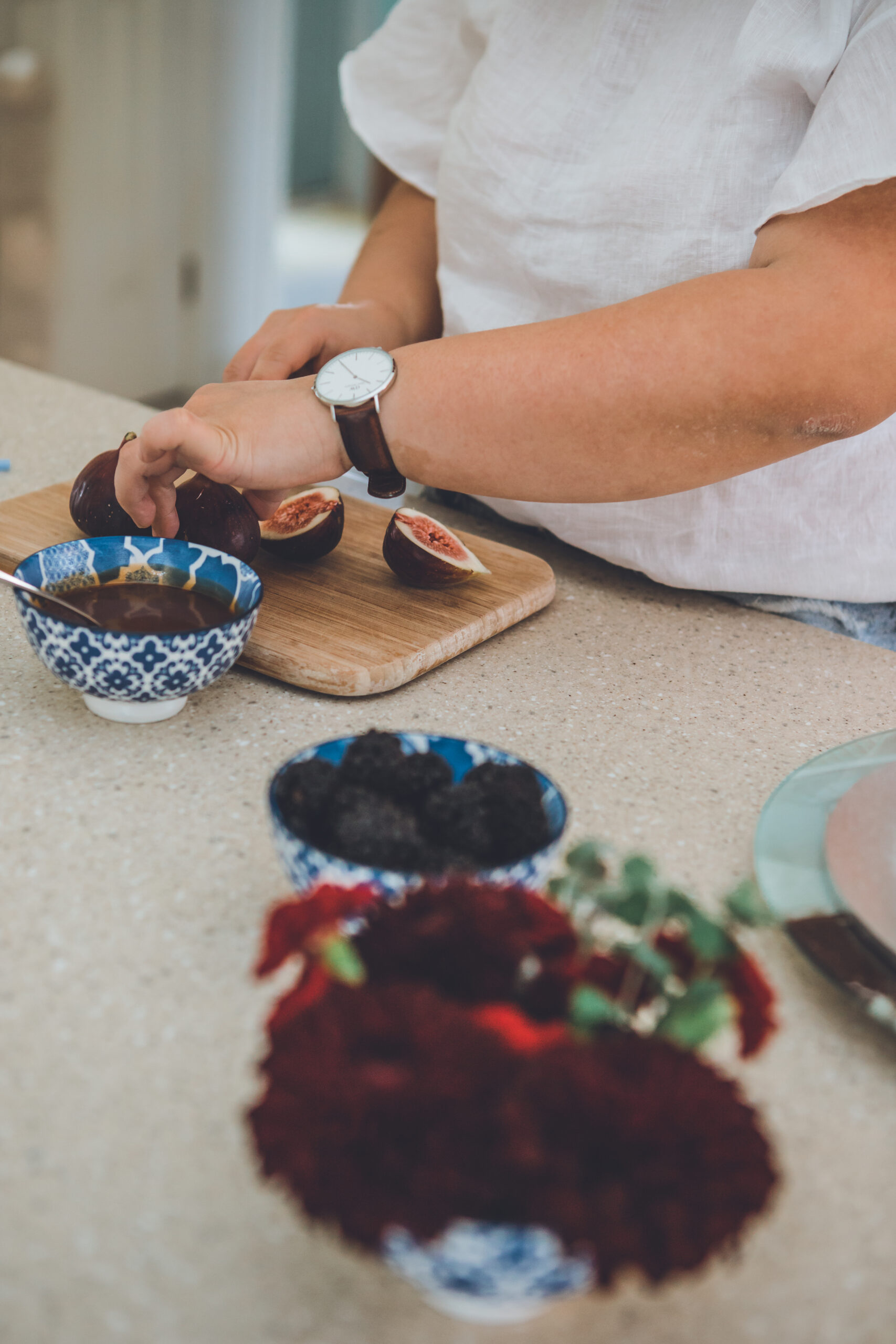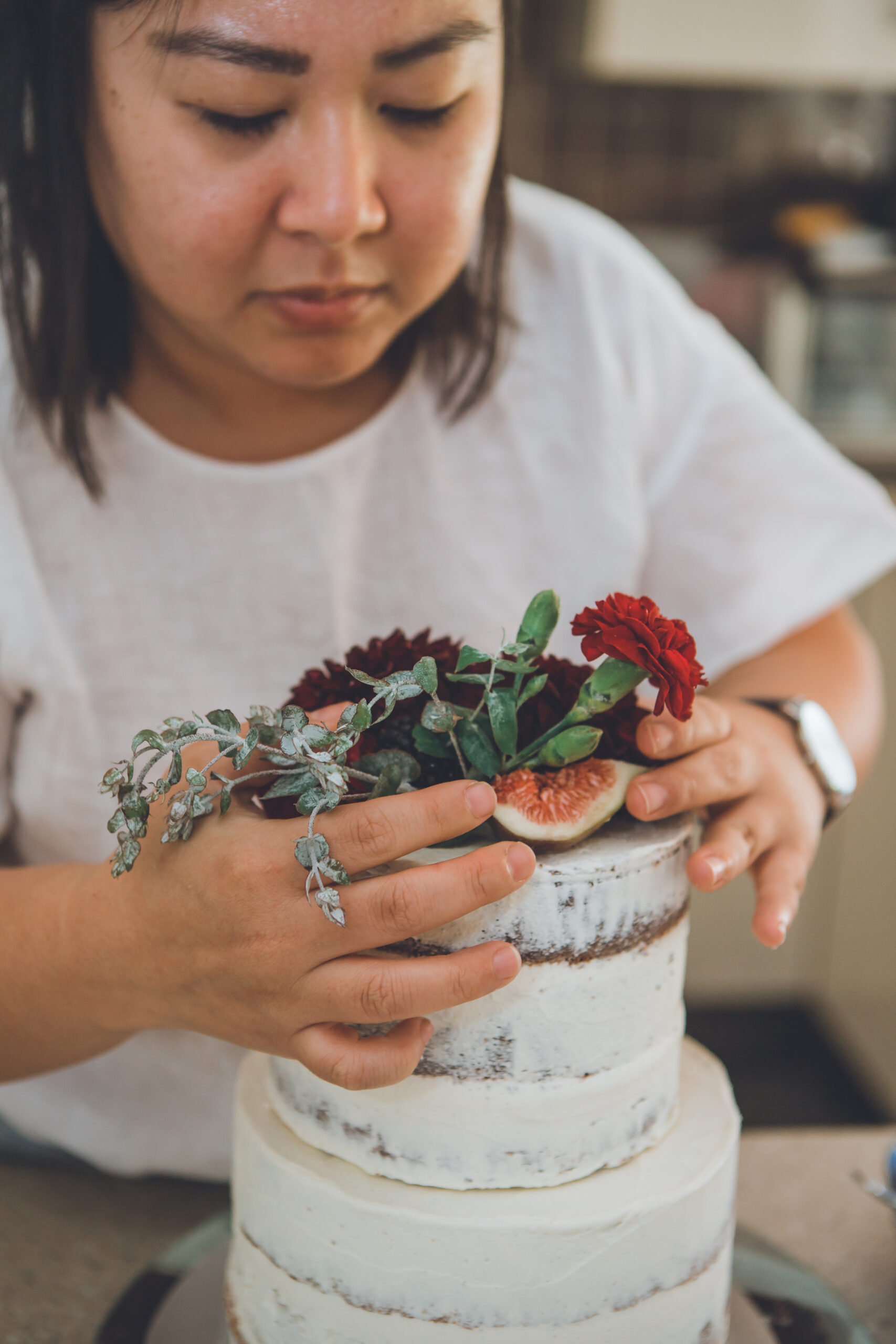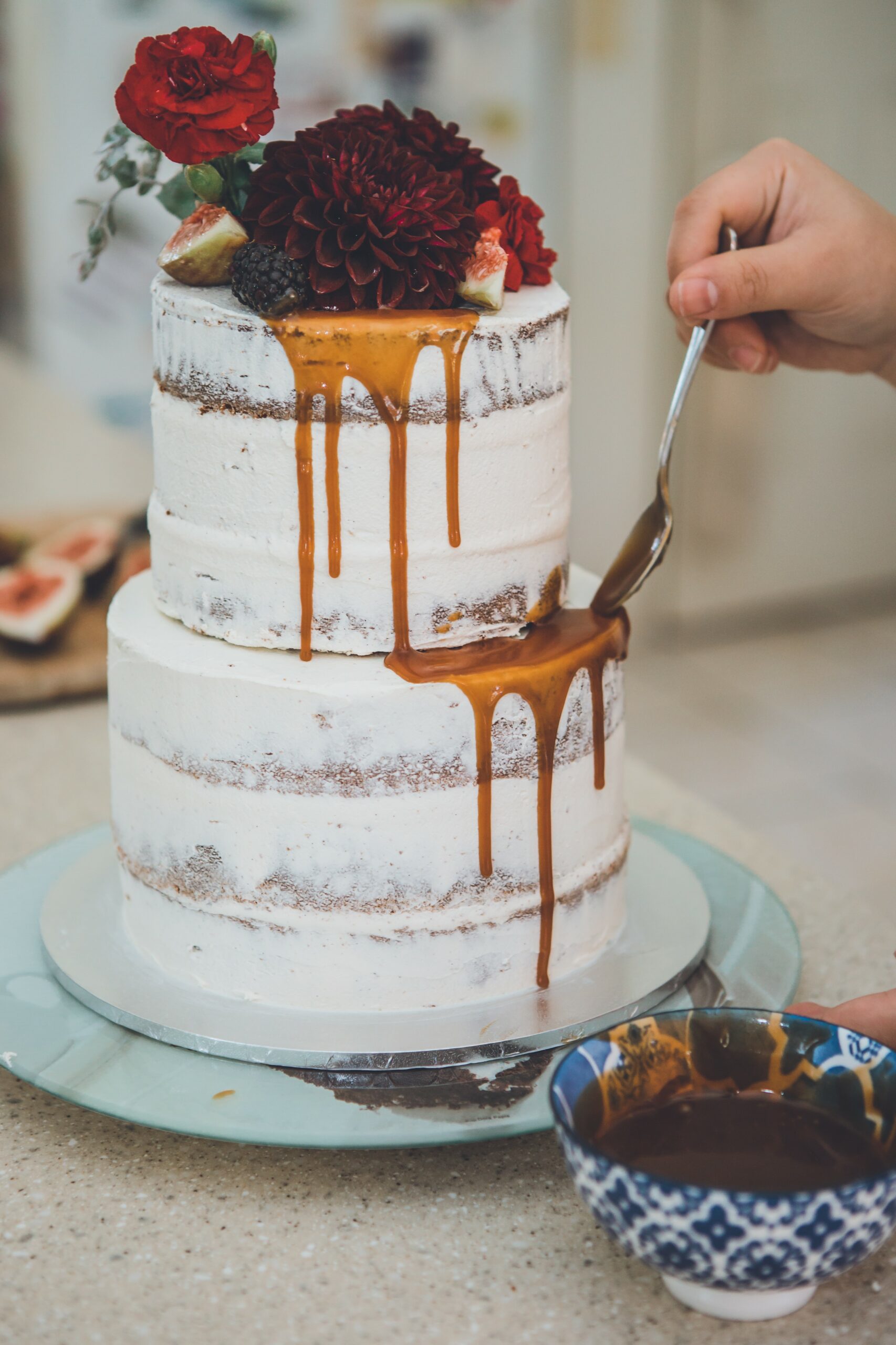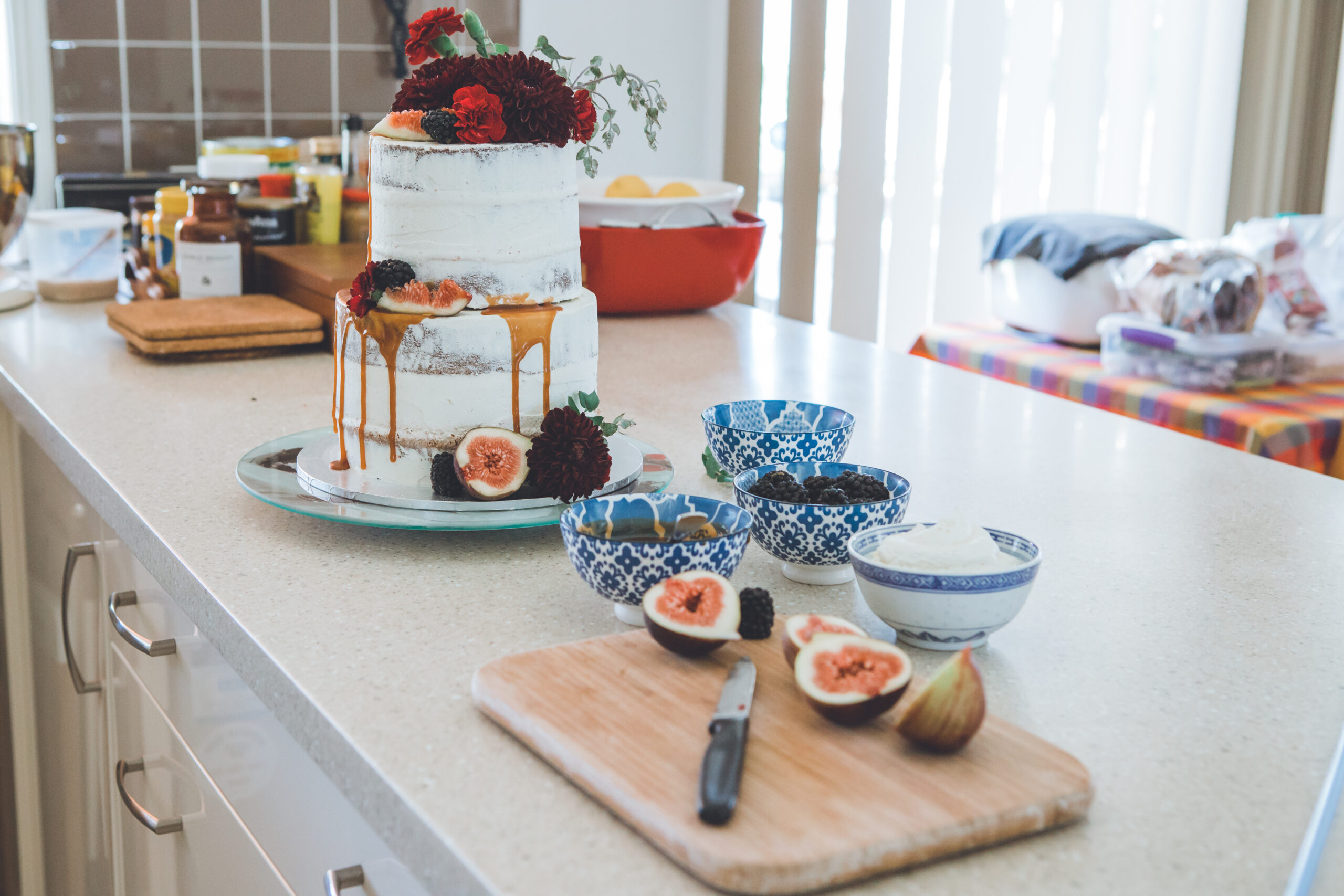 But the most important moment for Jannine to capture was the moment that Julian met his sister at the airport after not seeing her for more than 7 years.
The last time Julian and his sister had seen one another was when their Mum had passed away in New York. If you've ever loved the reunion scene from Love Actually, these moments are for you. They perfectly capture the joy and love of meeting with family after so long apart.
"Jannine met us at Brisbane International airport at 7am," Tracey praises. "And these photos are the ones we will cherish the most."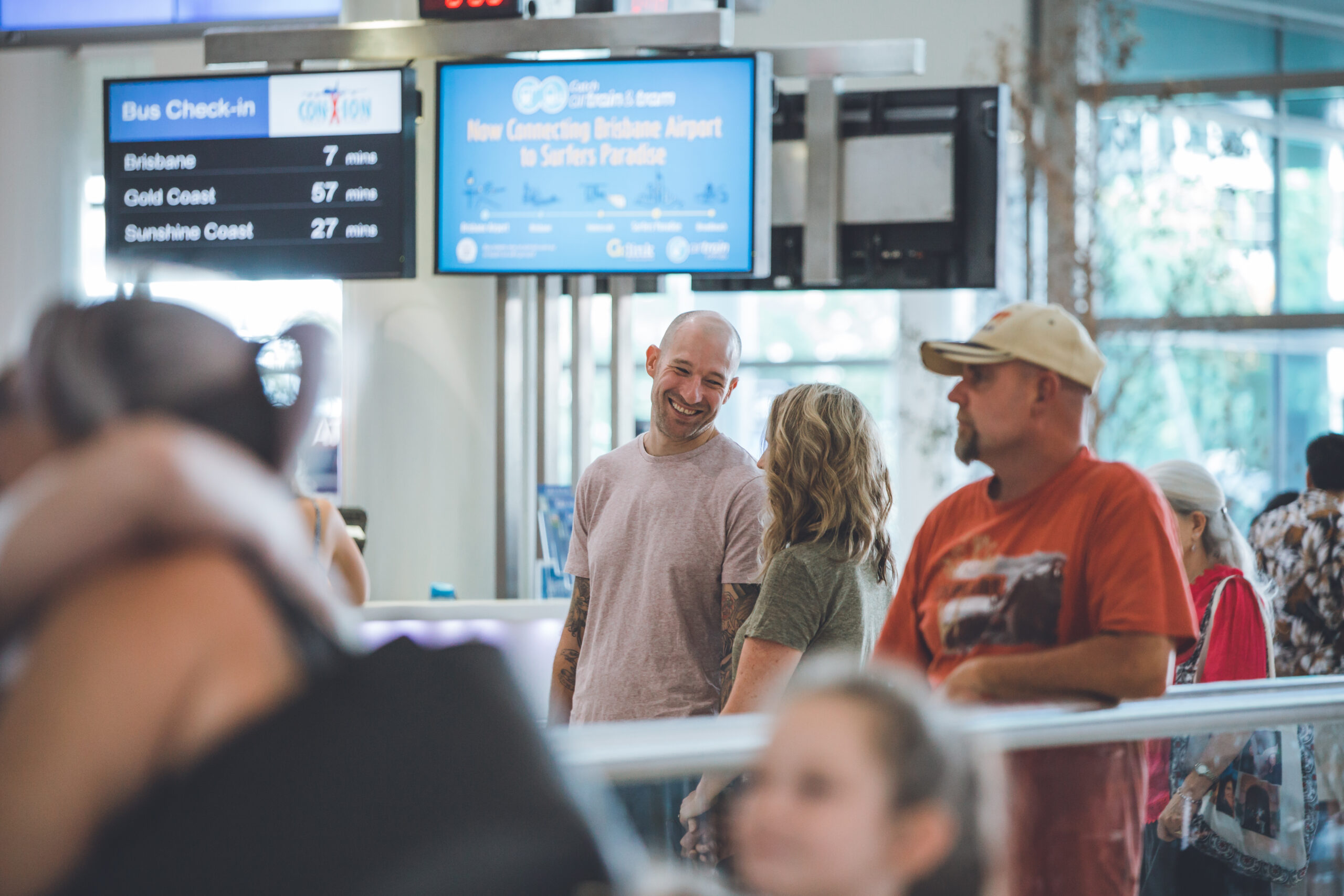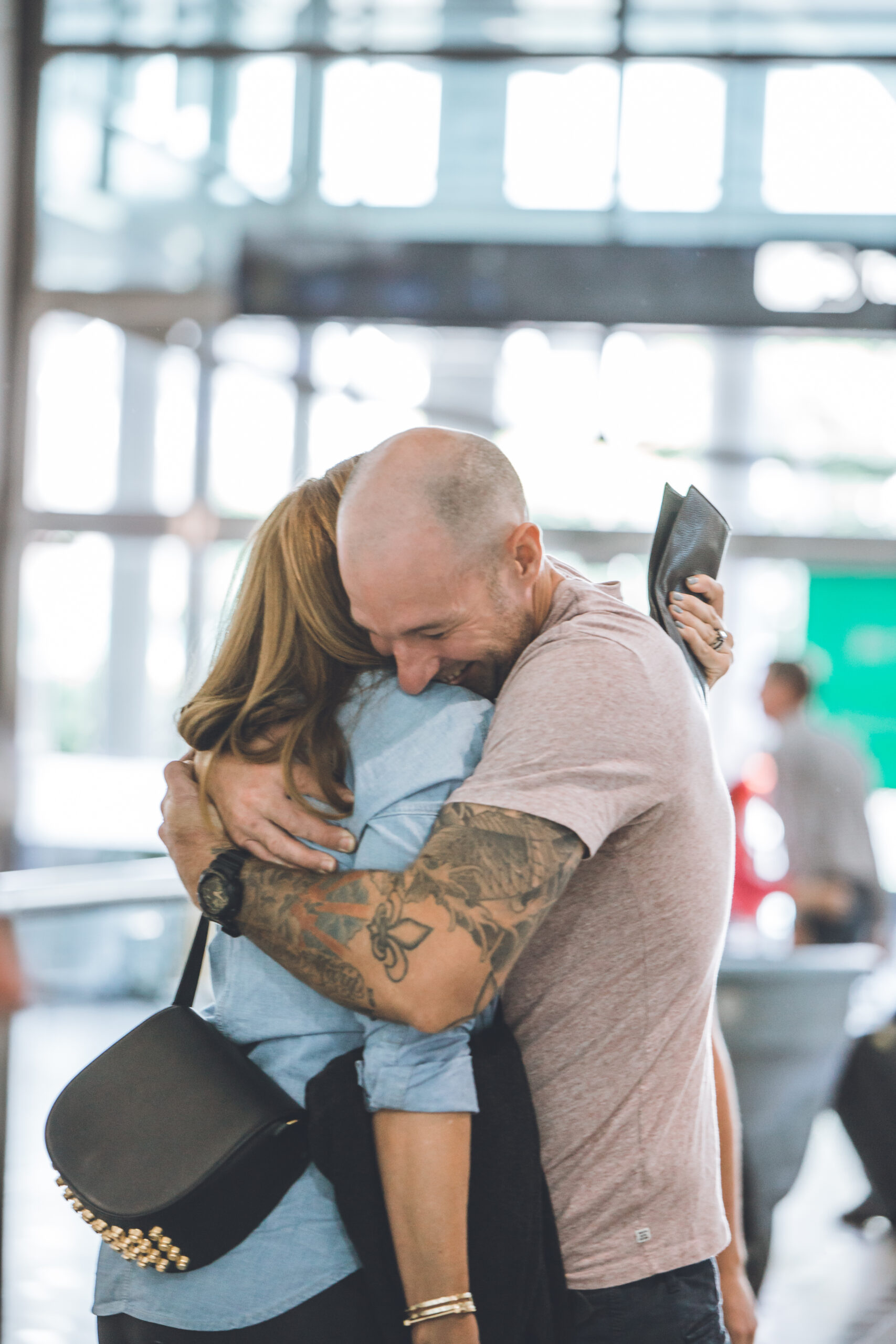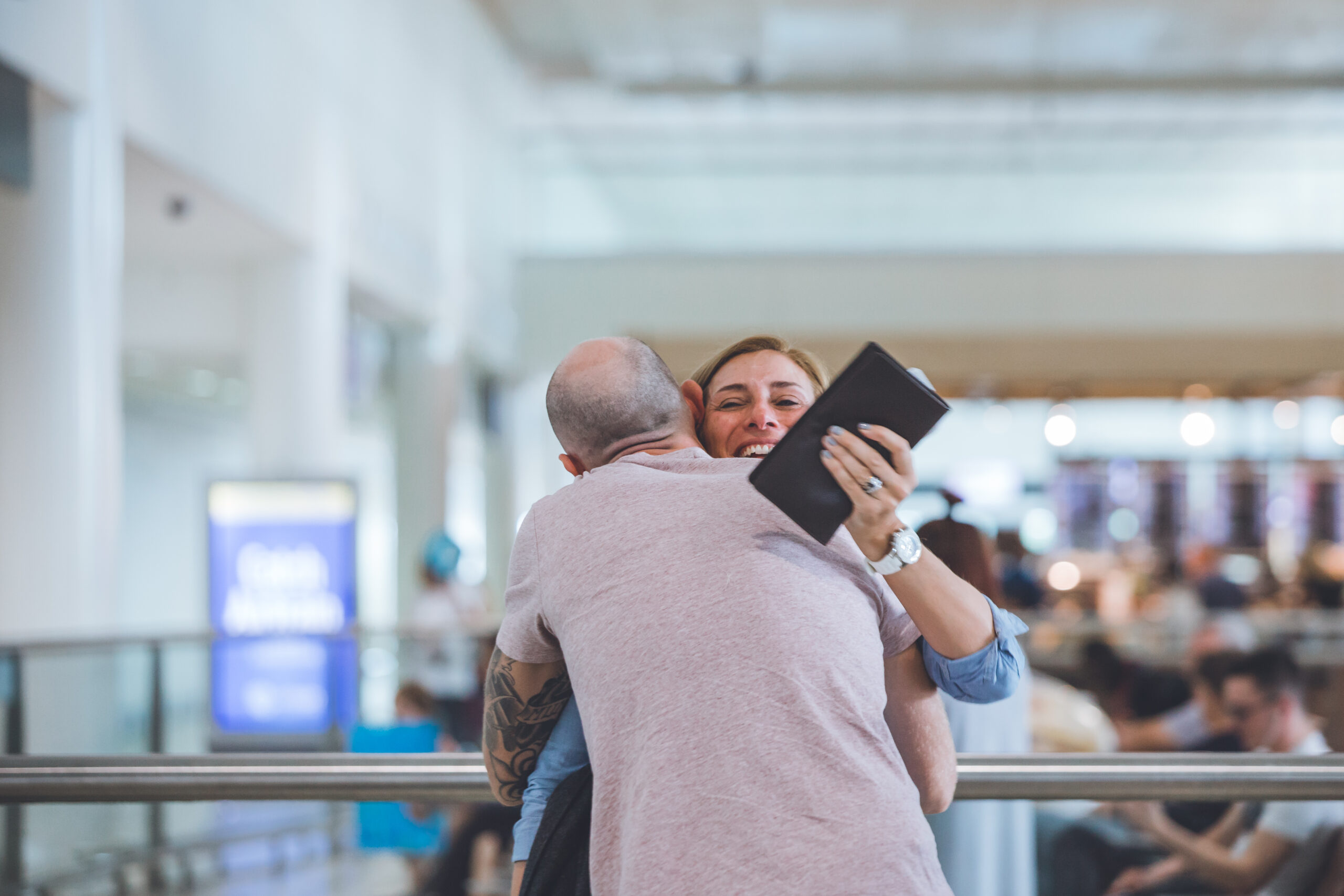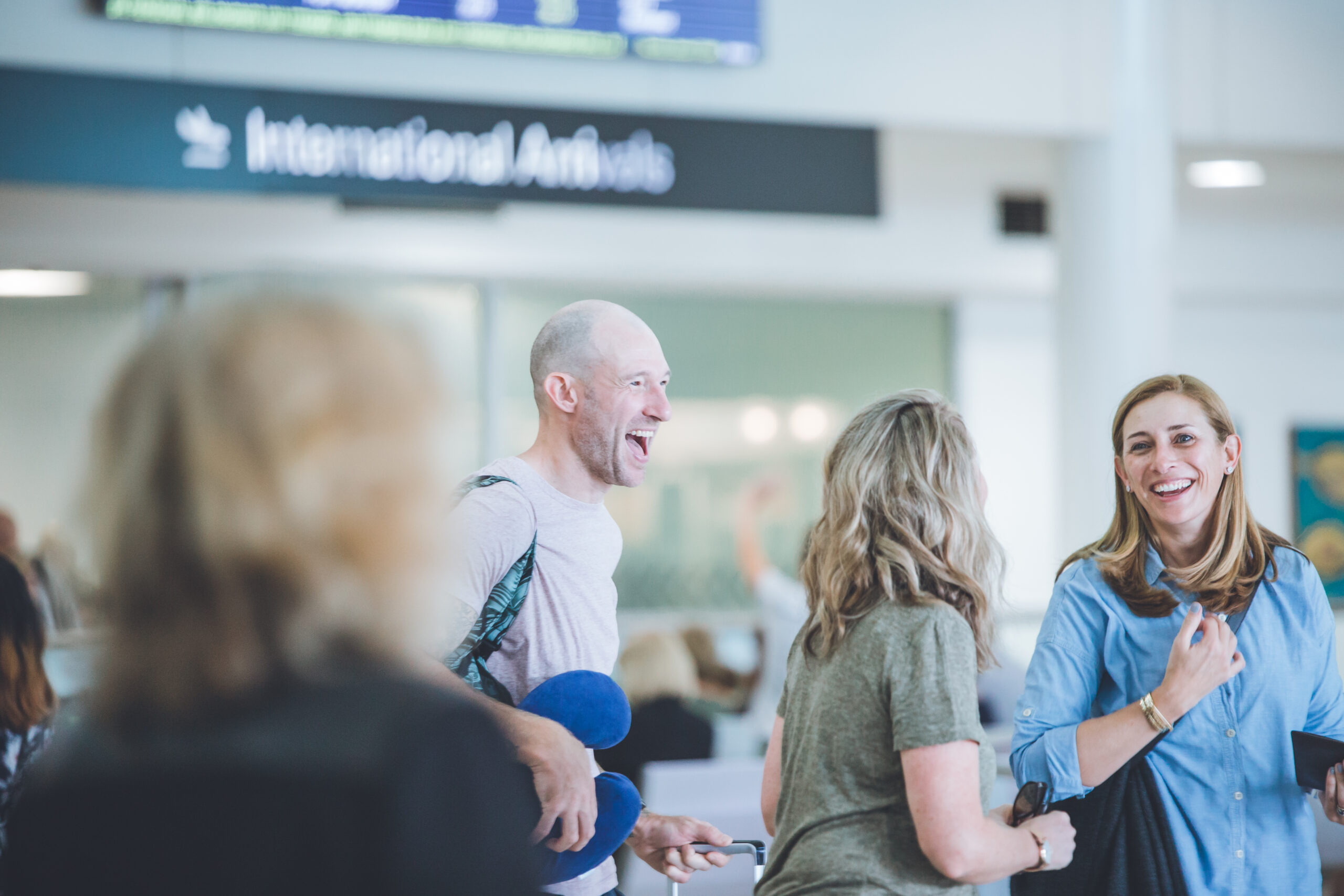 The wedding day
"As we were living in the NT and having the wedding in Brisbane, a lot of the planning was done through emails and phone calls and with the help of my sister Kylie," Tracey says.
Indeed it was all hands on deck with the wedding, with a friend of Kylie's making the wedding cake and a family friend making the bouquets.
Jannine was then there to capture the fun as Tracey, Kylie and their parents got ready the morning of the wedding. Tracey had her hair and makeup done by Powder Room in Brisbane.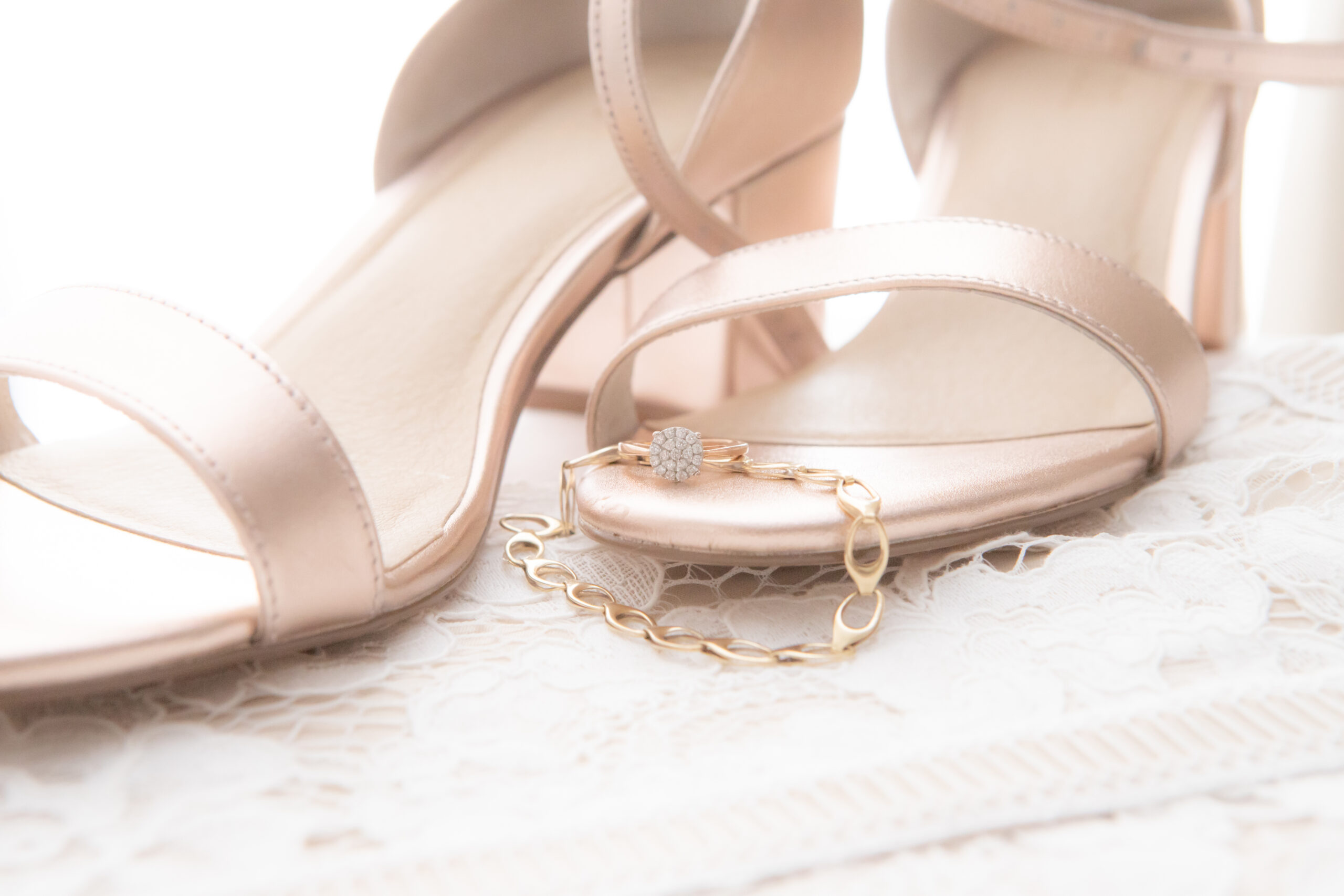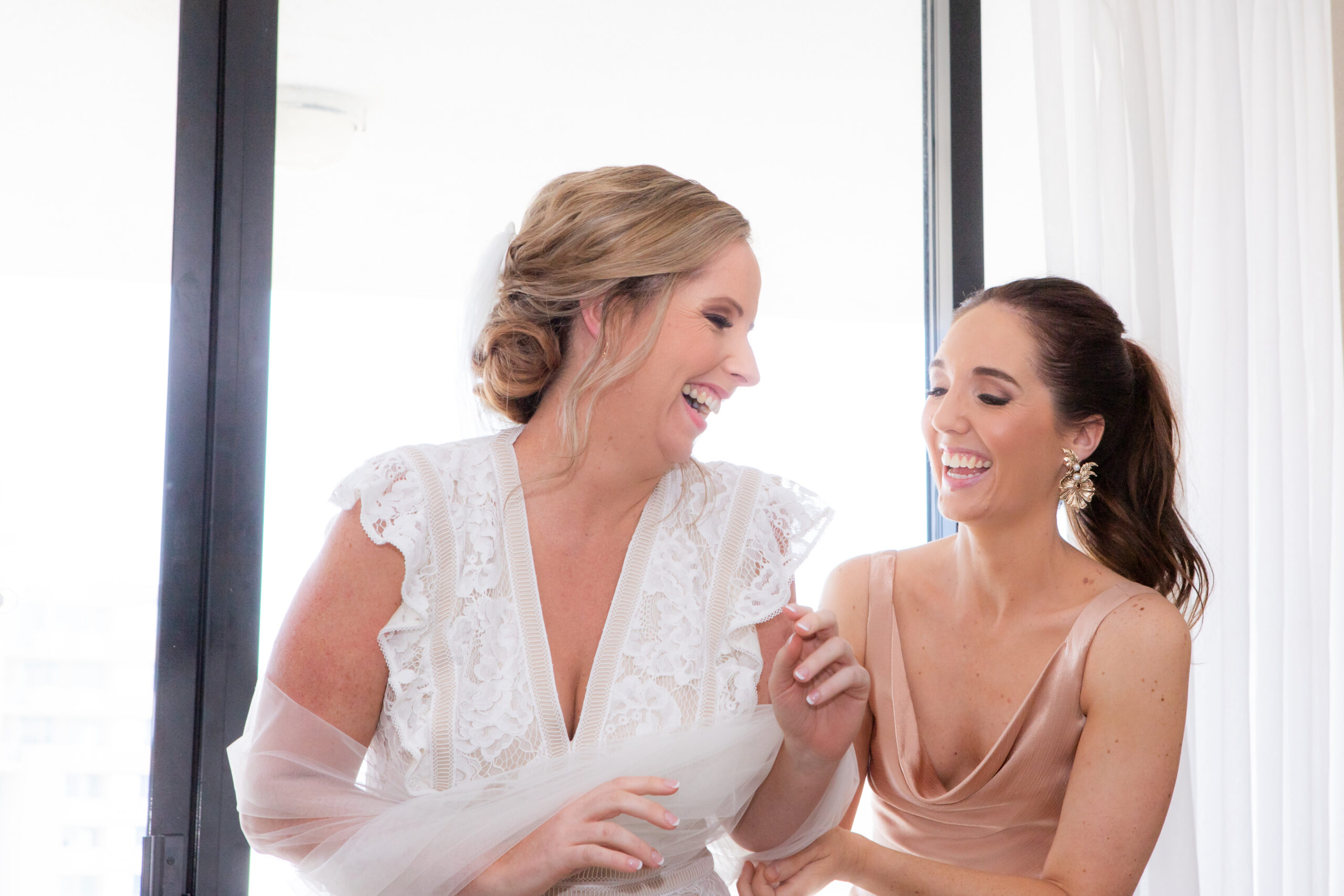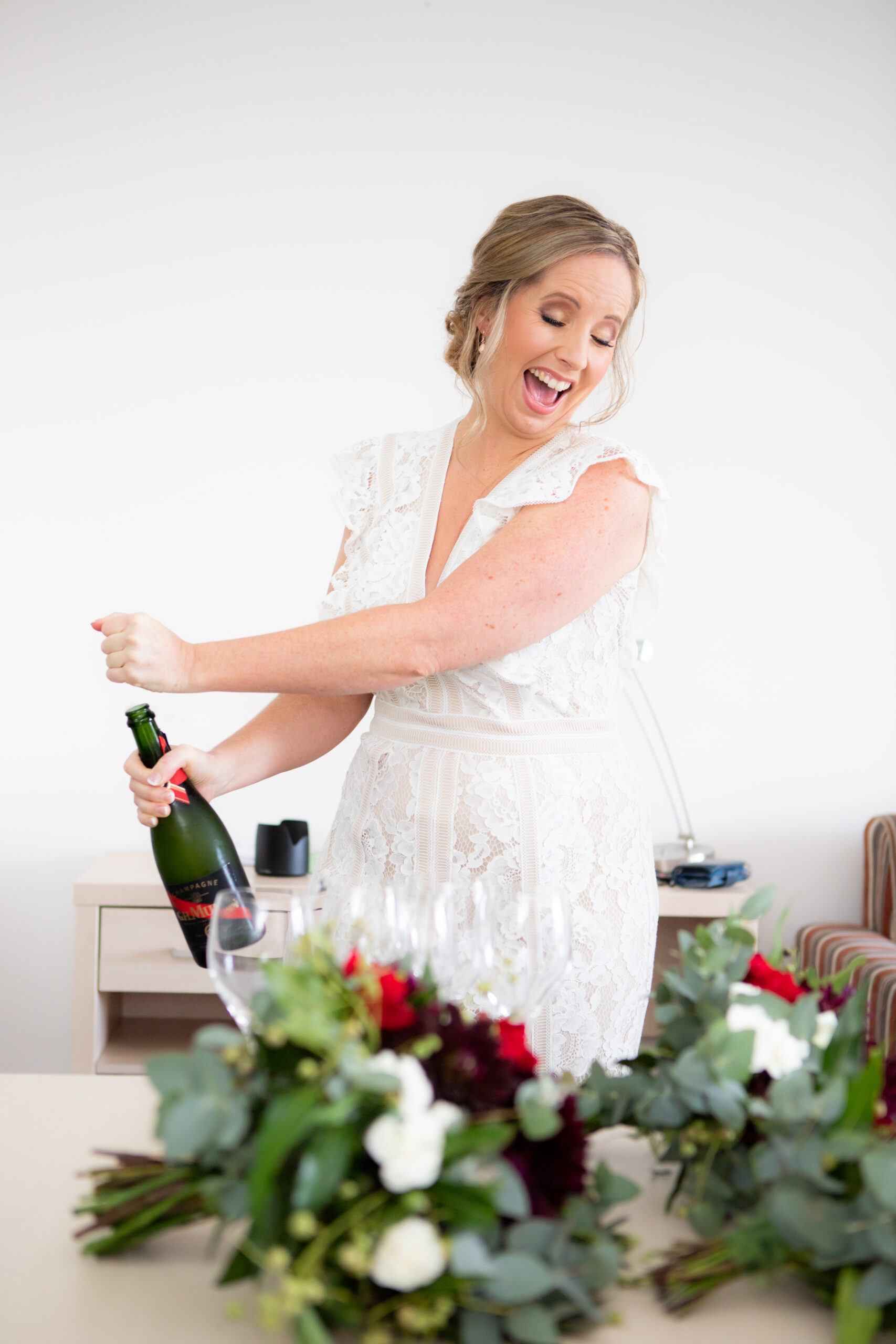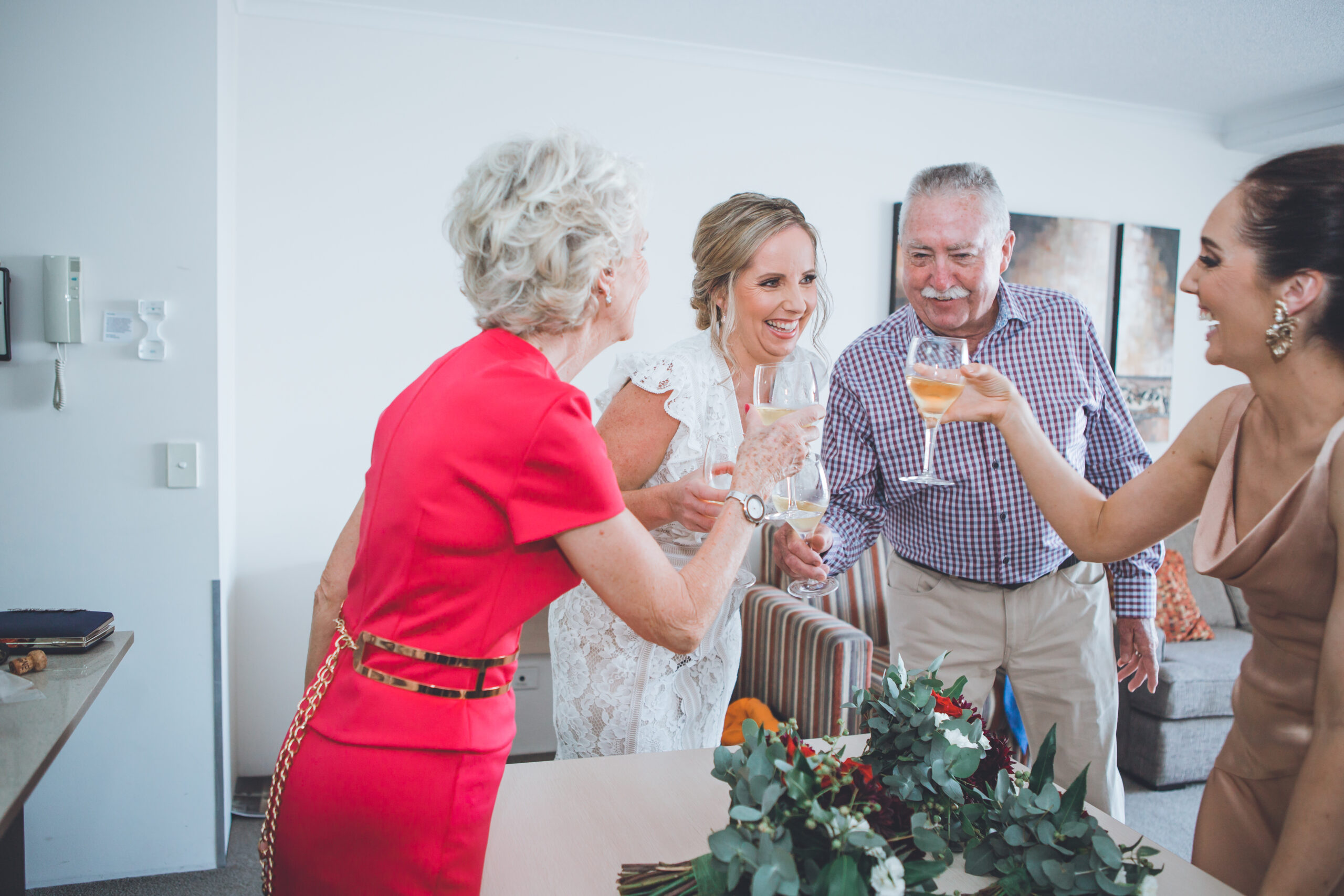 Tracey bought her dress online from BHLDN, while her bridesmaid dress was purchased from Bec and Bridge. Julian bought his suit and accessories from Politix.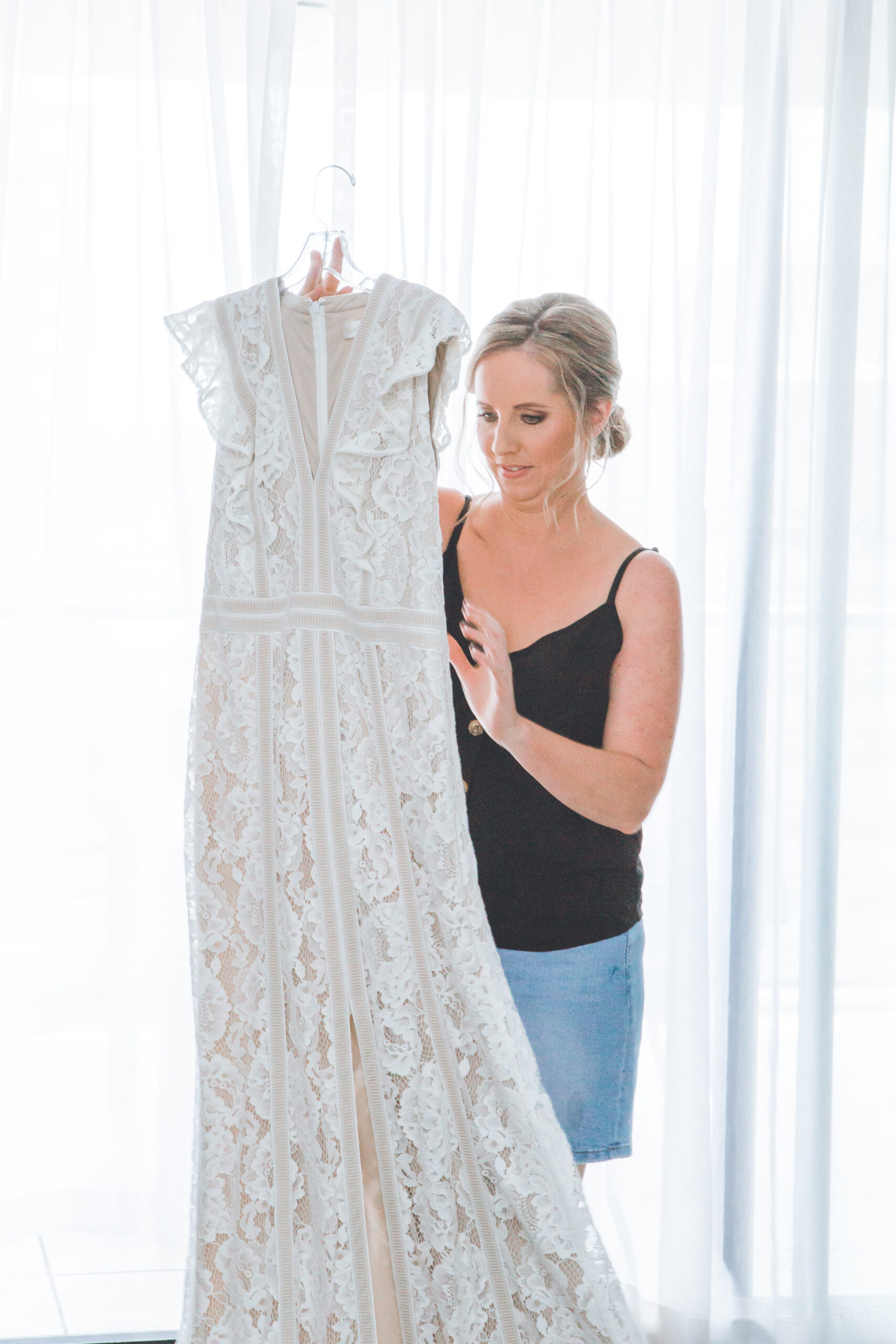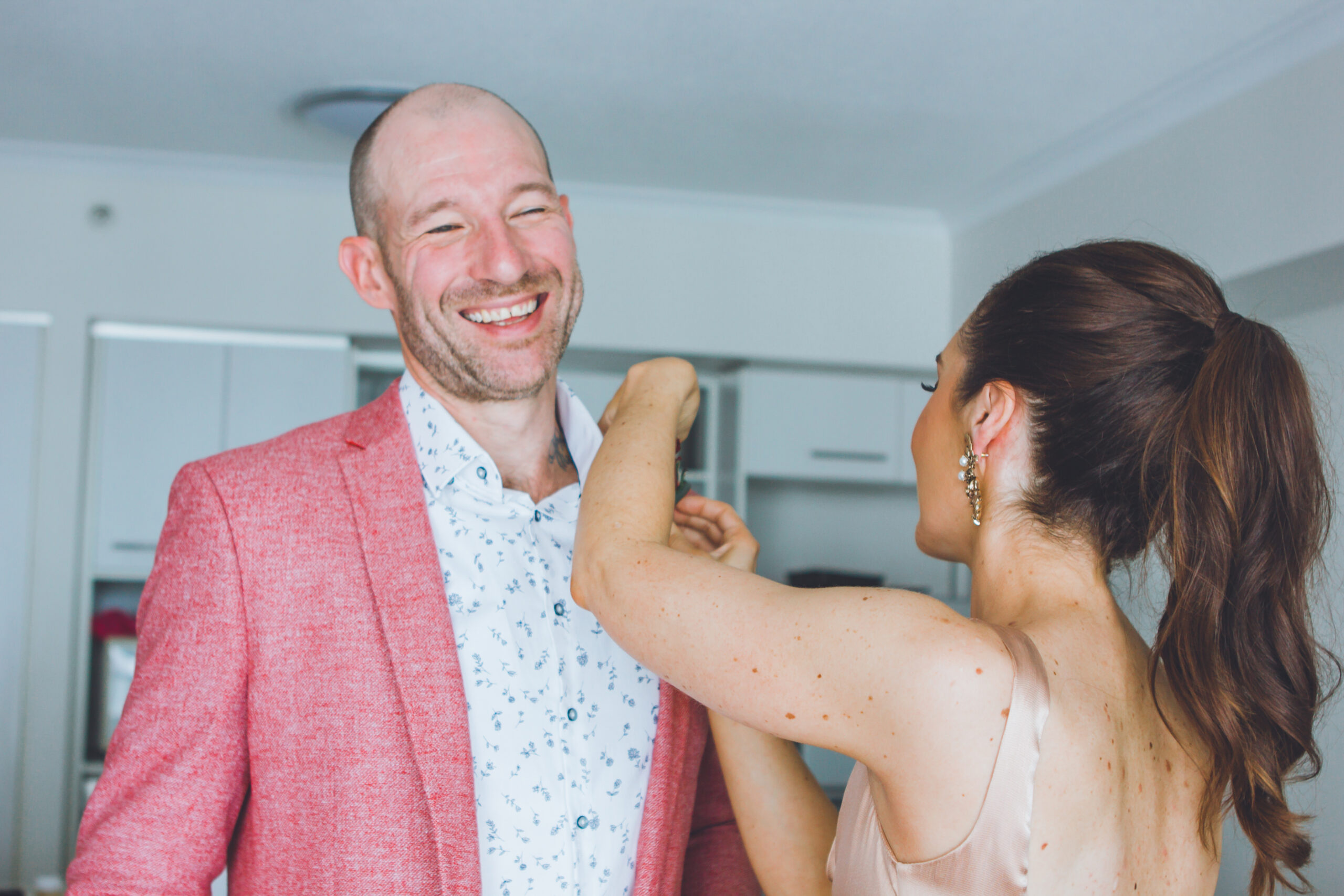 "We wanted to have the reception and wedding in the same place and The Walkabout Creek Reserve was perfect for that," Tracey says.
"We love the photos that capture the first time we see each other."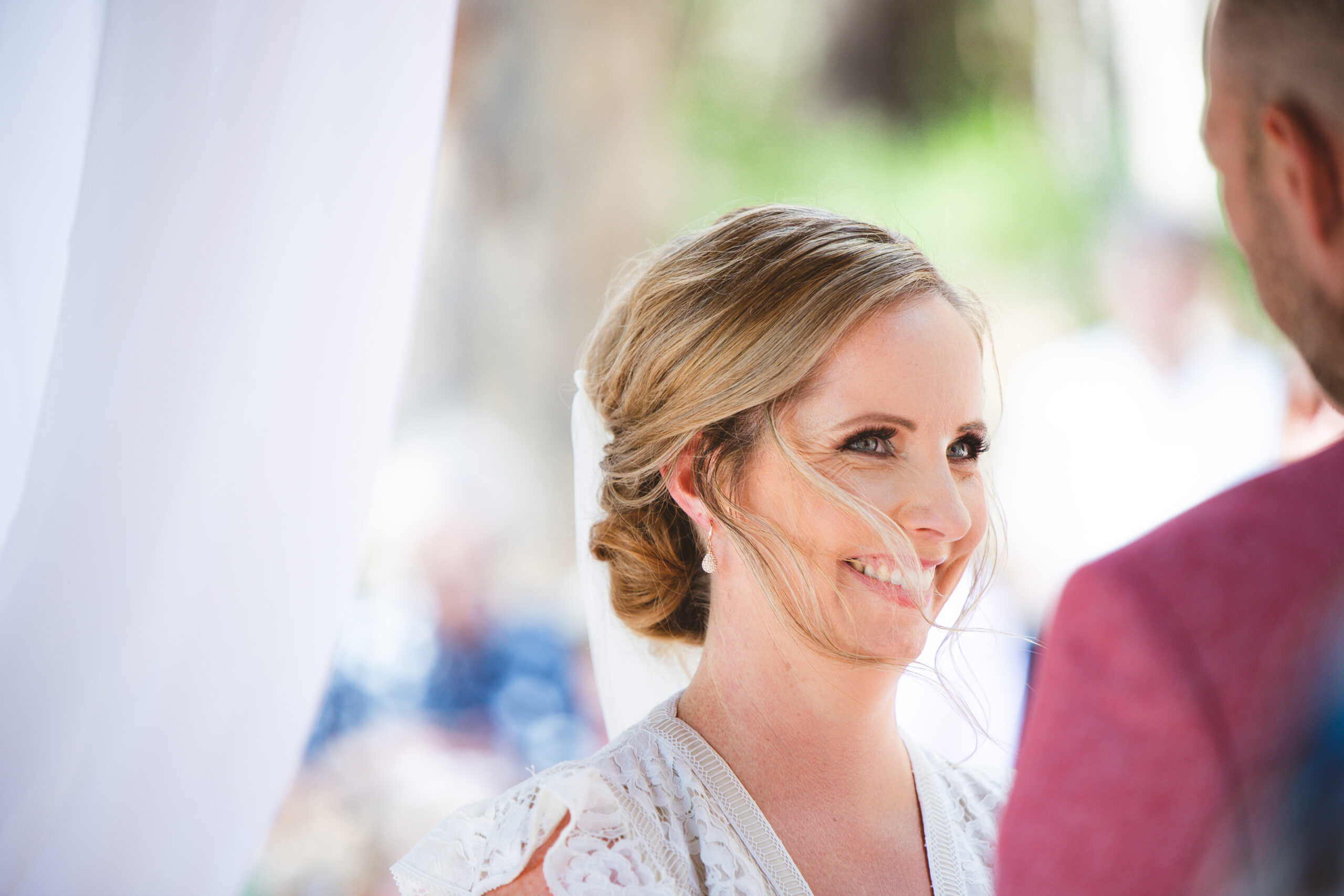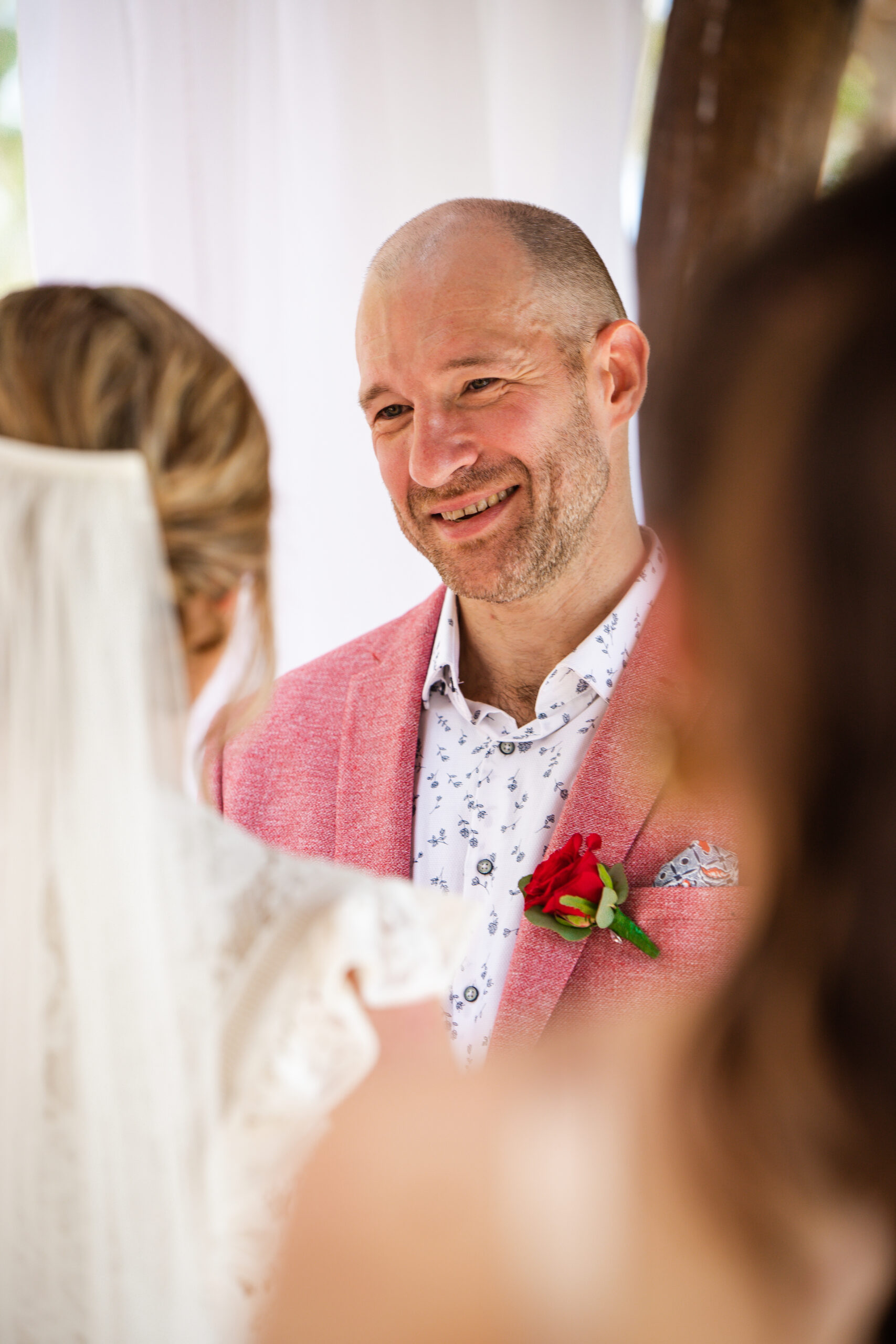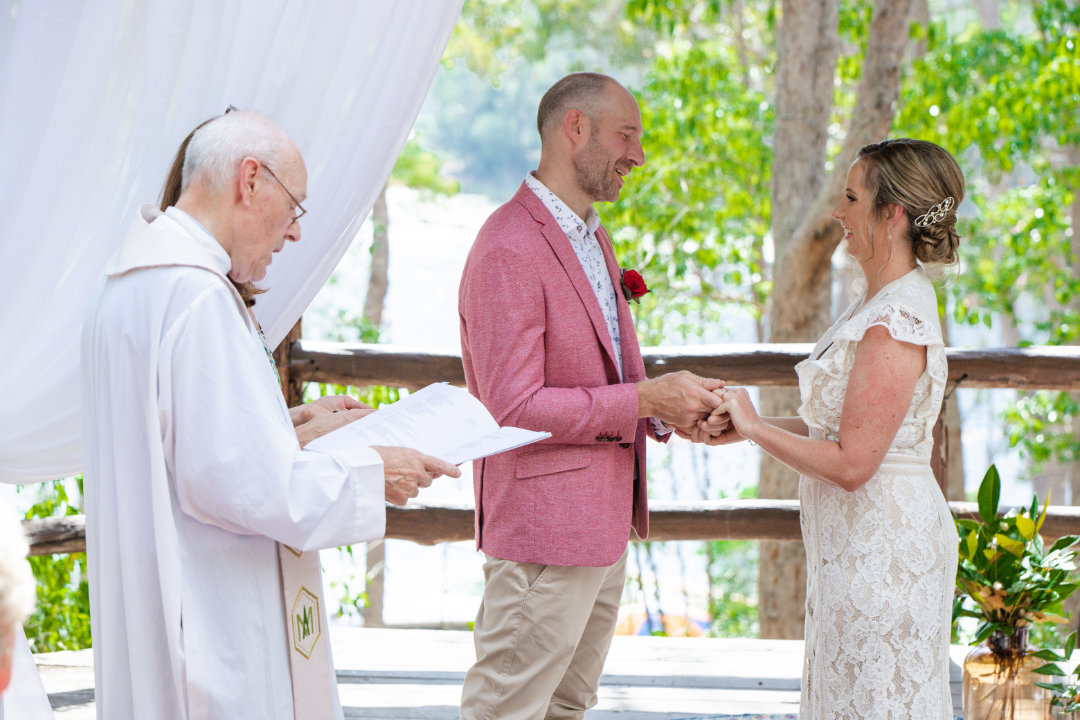 We love the soft light that Jannine was able to capture on the day of the wedding, getting some gorgeous photos of Tracey and Julian together.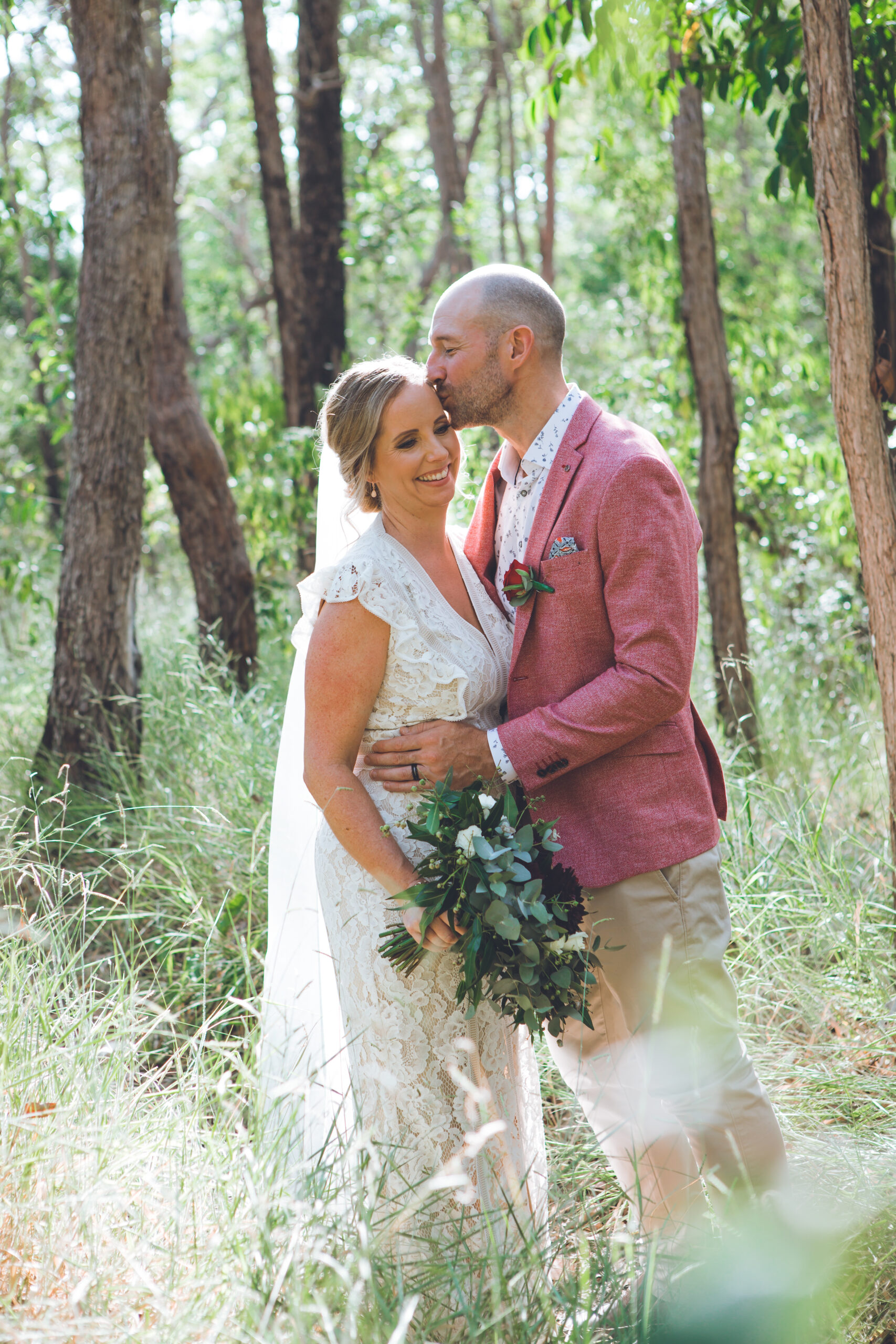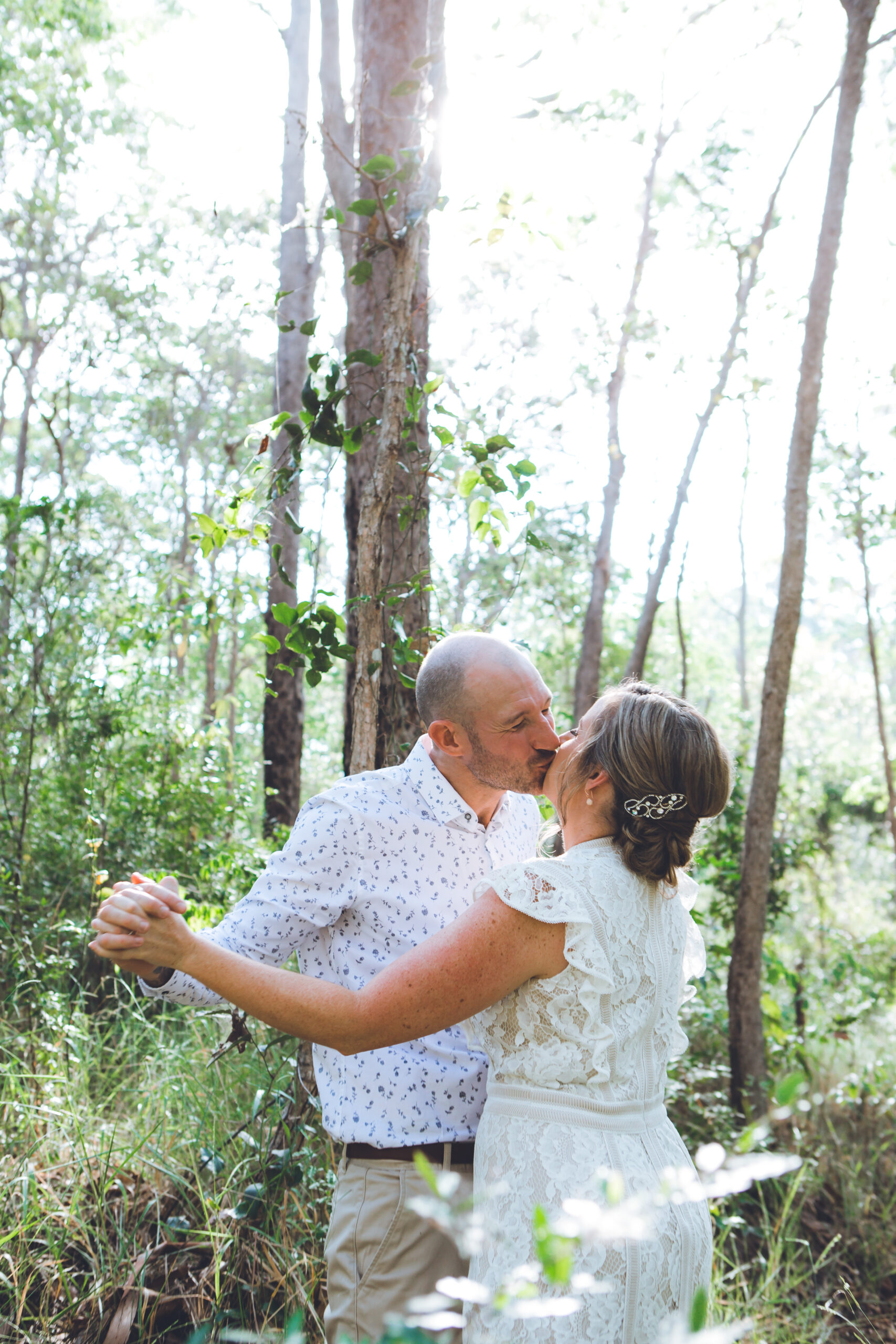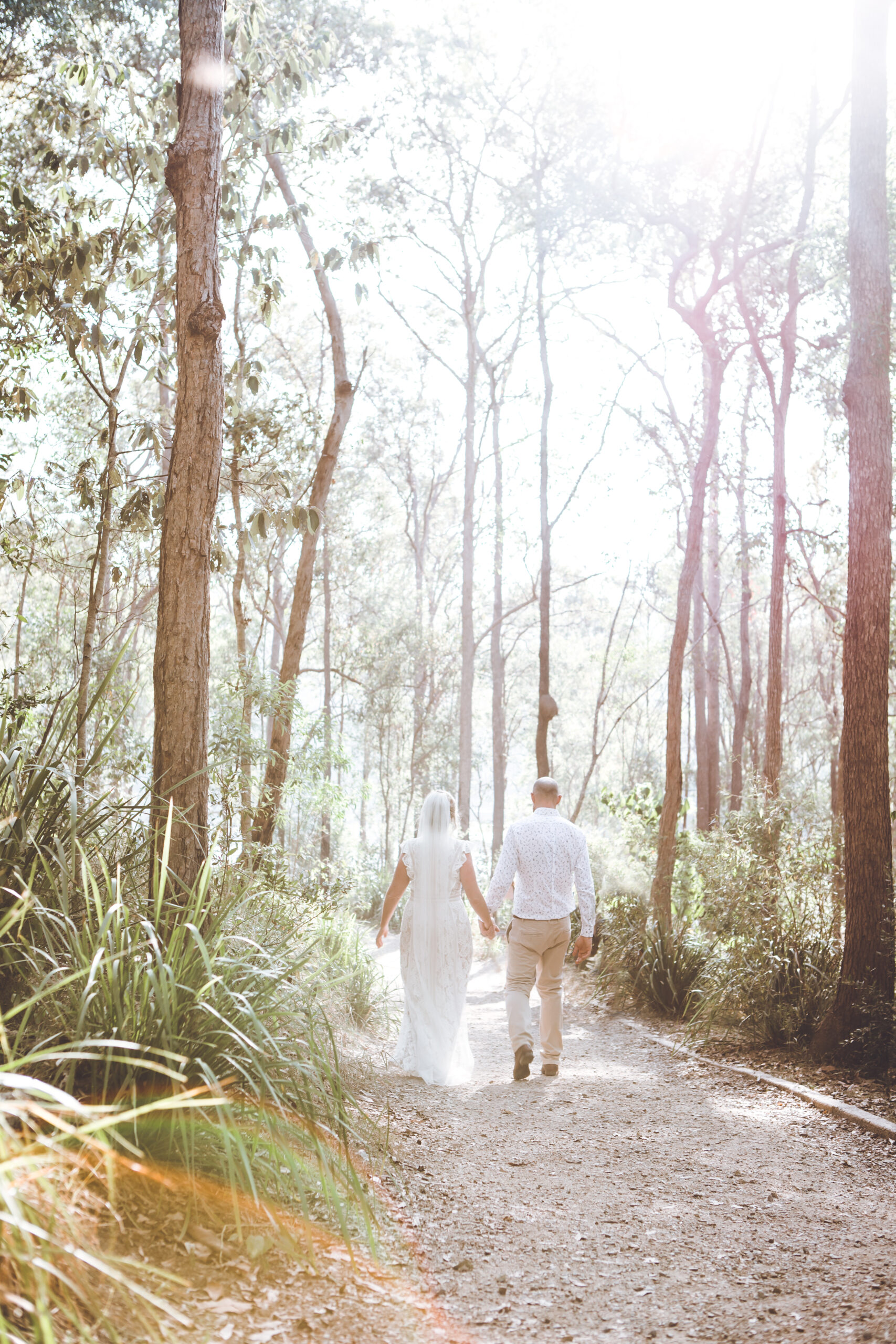 Cusine on Cue provided catering for the big day.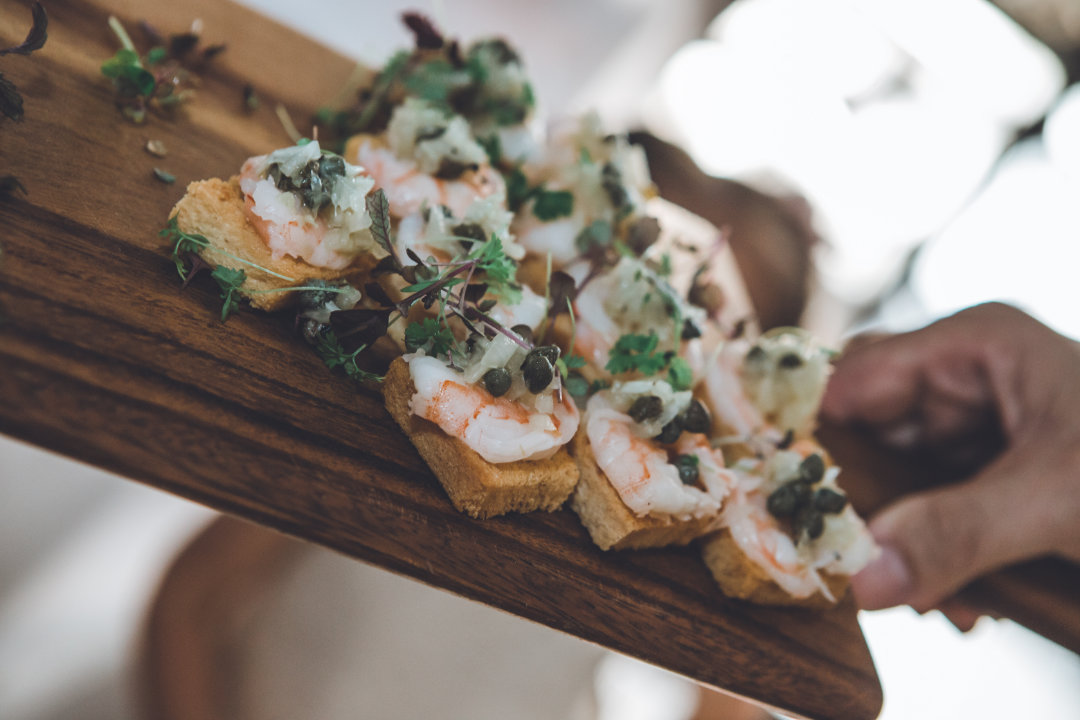 "The best part of the process was being able to have all our close family together," Tracey says.
"Some of Julian's family live overseas, so it was great to be able to finally give them a hug and share a drink together."
"We love our wedding photos as they captured the love on the day, not just with ourselves but also with our family and friends."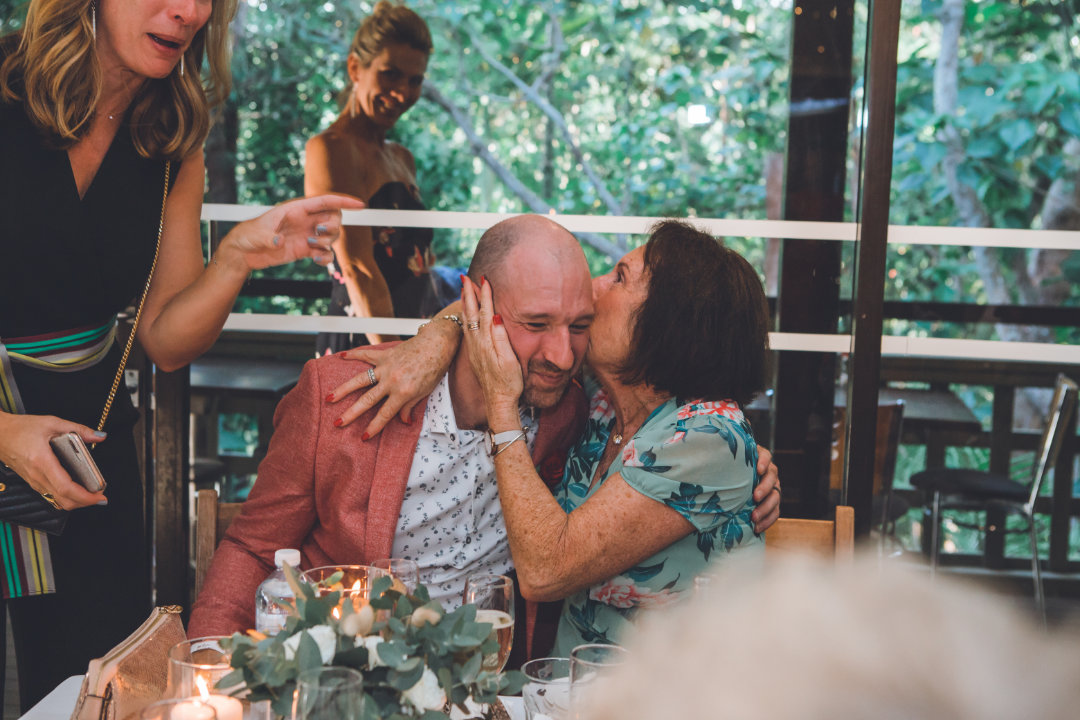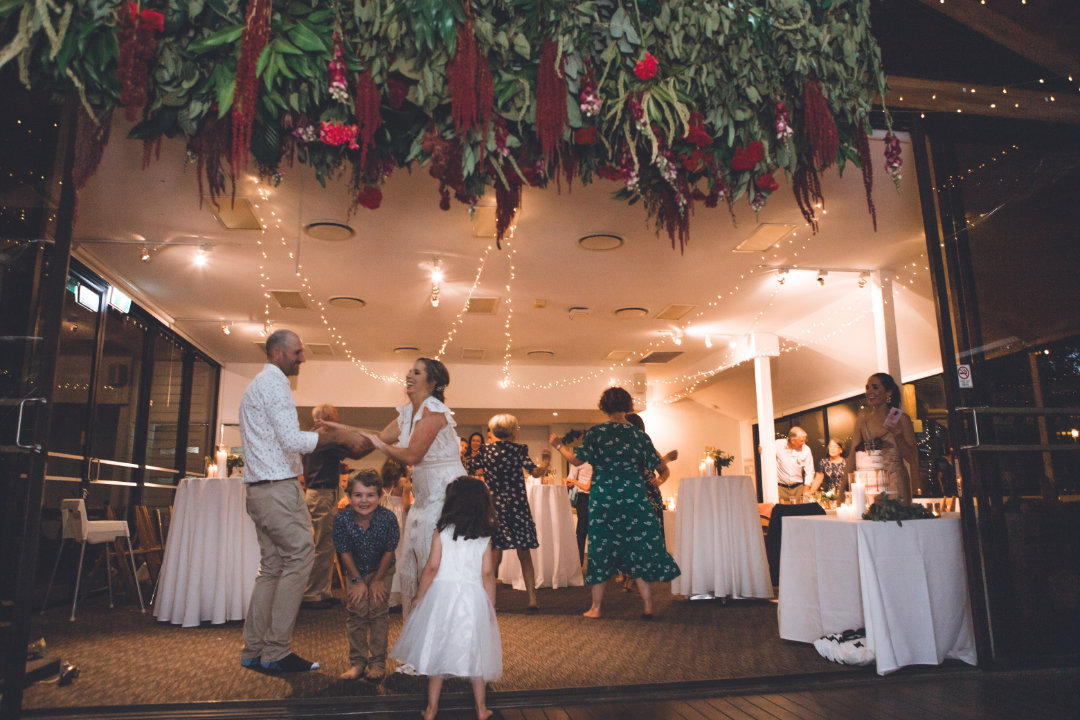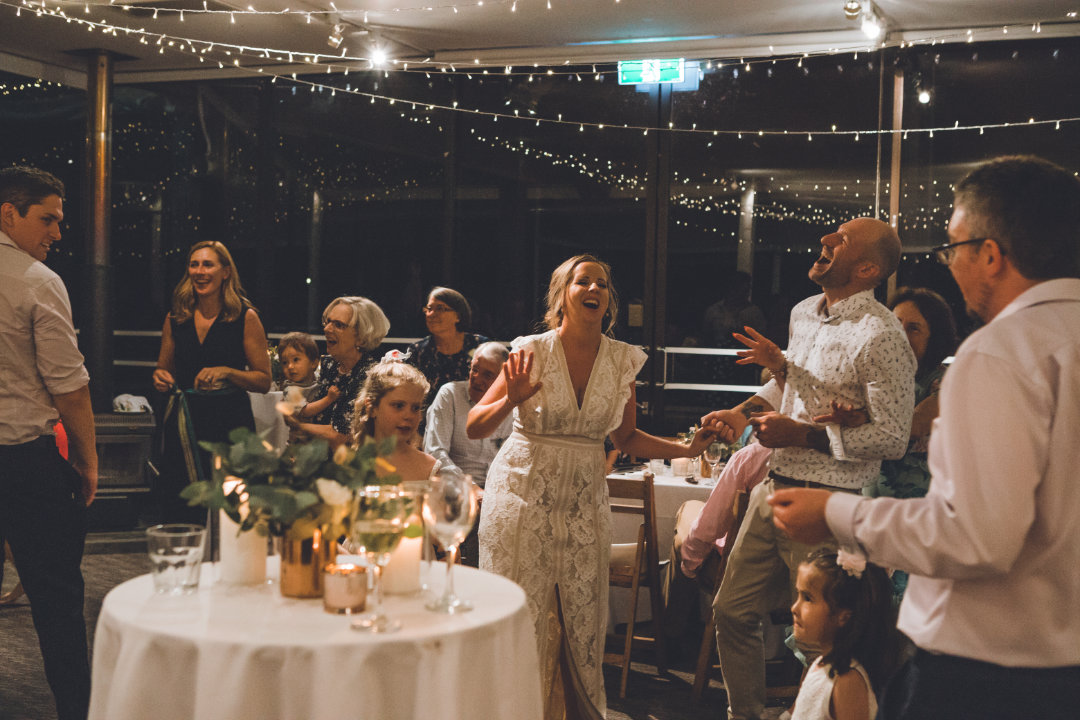 And finally, some advice from Tracey for anyone else who is getting married.
"Don't stress about the small stuff. Try and enjoy the day, it's over so quickly."
The day might be over quickly. But these memories of their journey will last a lifetime.