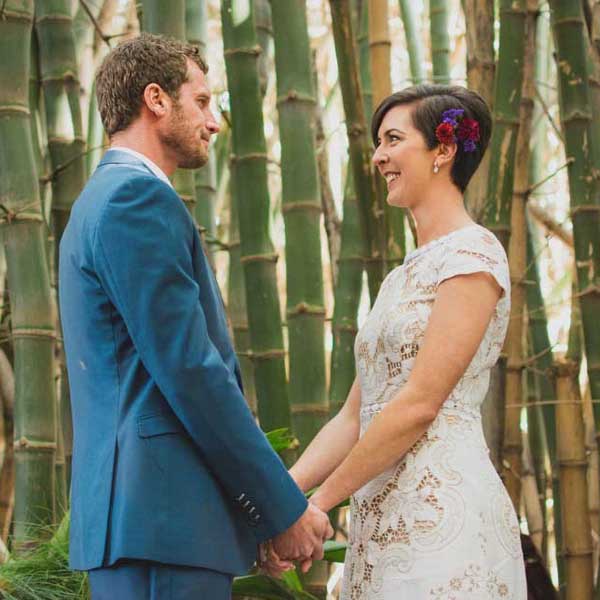 While getting married in a church is perfect for some, to others the ideal wedding destination might be found by looking outside the box. Here are 10 out-of-the-ordinary places to marry that you may not have thought of.
Water
Whether you choose to have your wedding at the aquarium where you'll be surrounded by ethereal lighting and colourful fish, at the beach, or on a boat, water has always been a special place for humans to gather. If you want to go all-out, have your wedding underwater. Talk about a breathtaking experience! If marrying by the water sounds like something for you, begin hunting for your perfect venue here.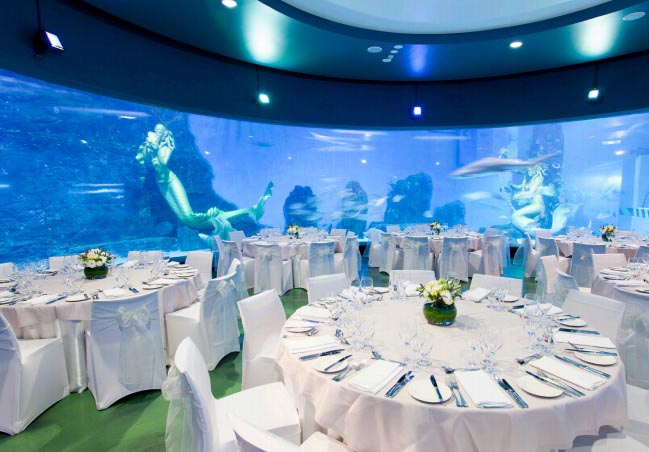 Industrial
Hosting weddings in industrial spaces may not sound appealing at first, but the deconstructed, not-yet-finished look will add a unique aesthetic and feel to your wedding that is truly special. The contrast between the softness of the bride and raw textures such as rusted metal, concrete and wood make exceptionally stylish wedding photos. For more information about weddings in industrial spaces, follow this link.
[ew-supplier-carousel]
Cave
For something truly different, getting married in a cave is an option that probably hasn't crossed your radar. This out-of-the-ordinary place to marry will give a mystical wonder to your wedding day and will surely have your guests talking about it for years to come! For a truly enchanting cave wedding destination, follow this link.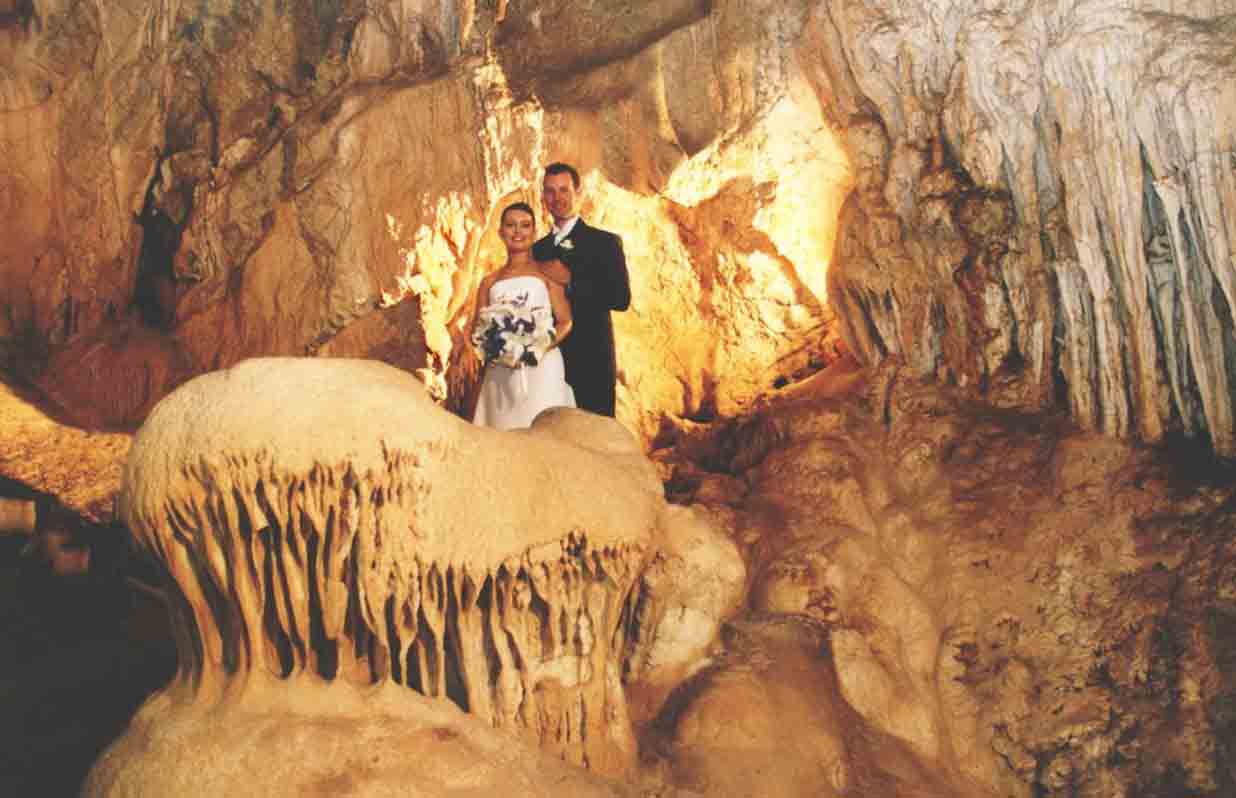 Stadium
Are you and your partner big sporting fans? You may not have realised that some sporting venues double as wedding venues. Imagine getting married on the same hallowed grounds that your favourite team achieved premiership glory on. If this sounds like the perfect wedding for you, it can't hurt to make a phone call and see if your favourite venue can make it happen.
Landmark
If you're located in a big city, this a great way to tie your wedding in with the place you call home. Just imagine the Sydney Opera House as the backdrop for your wedding in all its glory. Recognisable landmarks in the background also make for epic wedding photo opportunities!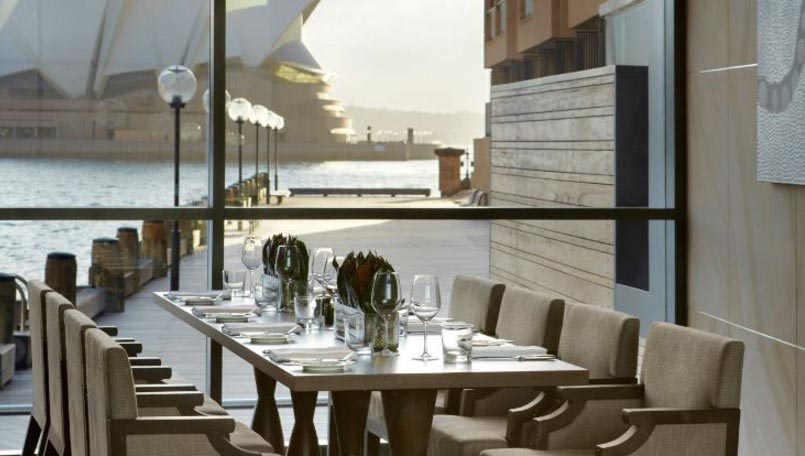 Museum
For out-of-the-ordinary places to marry for science, art, or history lovers it's hard to go past a museum. You'll be surrounded by unique objects that can be found nowhere else. You can even ask a few museum staff members to attend and give tours to your guests. And just imagine a dinosaur in the background of your wedding photos. Awe-some!
Rooftop
A spectacular rooftop for you and your guests to gaze out of on your big day – doesn't sound bad does it? There are a few regular rooftop wedding venues around, but also if you get a bit creative you might be able to find some other spaces that aren't normally used for weddings but work wonderfully well.
Home
For a wedding where you are truly comfortable, there's no place like home! If you have a big backyard, set up a gazebo and host it outside. Weddings hosted at home are also a great option if you want to include children and pets.
Nature
If you crave the the mountains, the countryside, the forest, or the ocean, mother nature makes for the perfect backdrop for a wedding. The majesty of the natural world can of course be unspeakably beautiful. If you're looking for the beauty of nature, but want a little more control of the environment, consider the botanic gardens.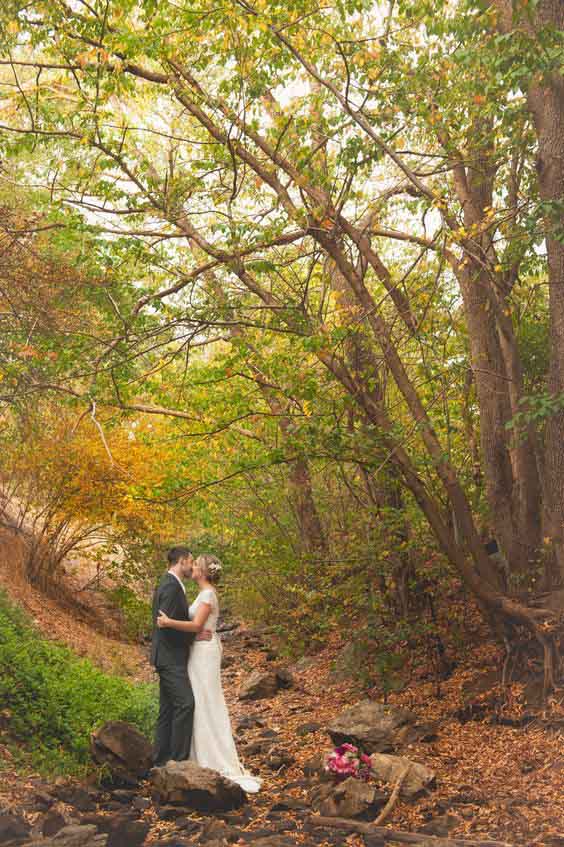 Tree-house
Finding out-of-the-ordinary places to marry is all about letting your imagination run wild. Why settle for something that does not truly reflect your personality as a couple for the sake of normality? If your dream is to get married in a tree house, then get out there and start researching! Here we have found a venue in the United States proving that such venues do exist – the spectacular TreeHouse Point. Maybe you can use this as inspiration when searching for your ideal wedding venue. Begin looking here.