Wedding dress shopping can be one of the most fun elements when it comes to planning your day! You get to grab your squad and find THAT dress that you've spent your whole life dreaming about.
But how far out from the wedding should you actually start your dress shopping? There are your own personal goals to factor in. And there's your planning scheduling as well as the schedules of bridal stores and dress designers.
Here's your go-to-guide for when you should start wedding dress shopping and when you should order your perfect wedding gown.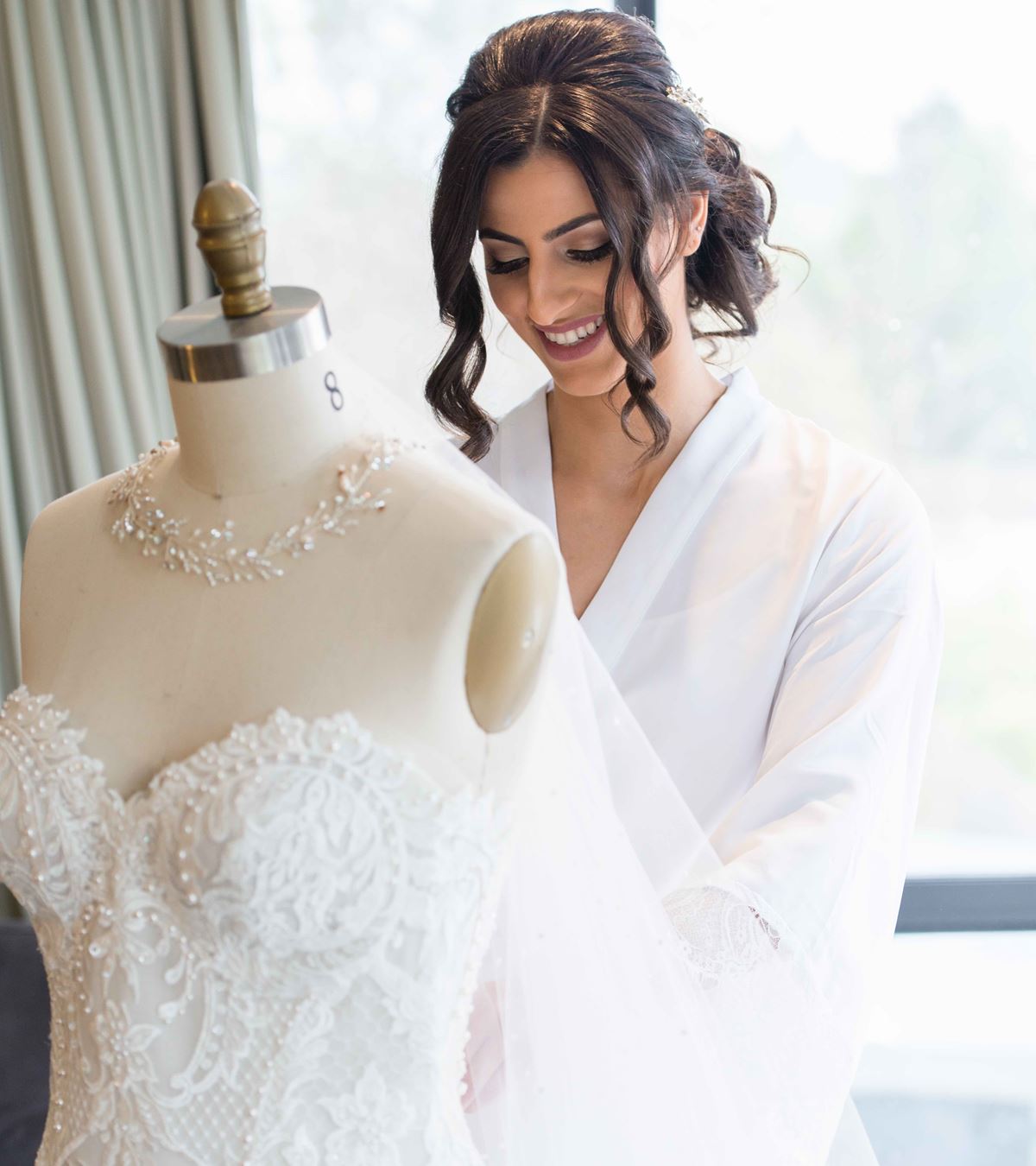 When to start dress shopping
You should ideally start your wedding dress shopping at least one year before your wedding date. This will give you enough time for every dress option that you could have for your big day. A custom-made dress, order, or off-the-rack purchase are all achievable within a one year timeframe.
If you do start earlier try not to order anything before the one year mark, as exciting as it can be! This will give you more leeway down the track.
So what if you lose or gain weight? We know that body image can be a major stress for couples and brides leading up to their big day. We would love for everyone to be the happiest they can be in their body on their wedding day. But we also know that this isn't always the case.
You should still look for your wedding dress 12 months in advance even if you are expecting to drastically lose weight, or gain weight from a pregnancy etc. If you are drastically going to change weight you should factor this into what size you purchase.
If you only lose a bit of weight throughout the year it's usually only one or two sizes which can be altered before the big day. So in those cases, you can purchase the dress that fits you now.
Remember that it's easier to take material out of a dress to size it down than it is to size it up. If you do fall pregnant it's usually easier to simply purchase a new maternal fitting gown rather than trying to alter the one that you already have.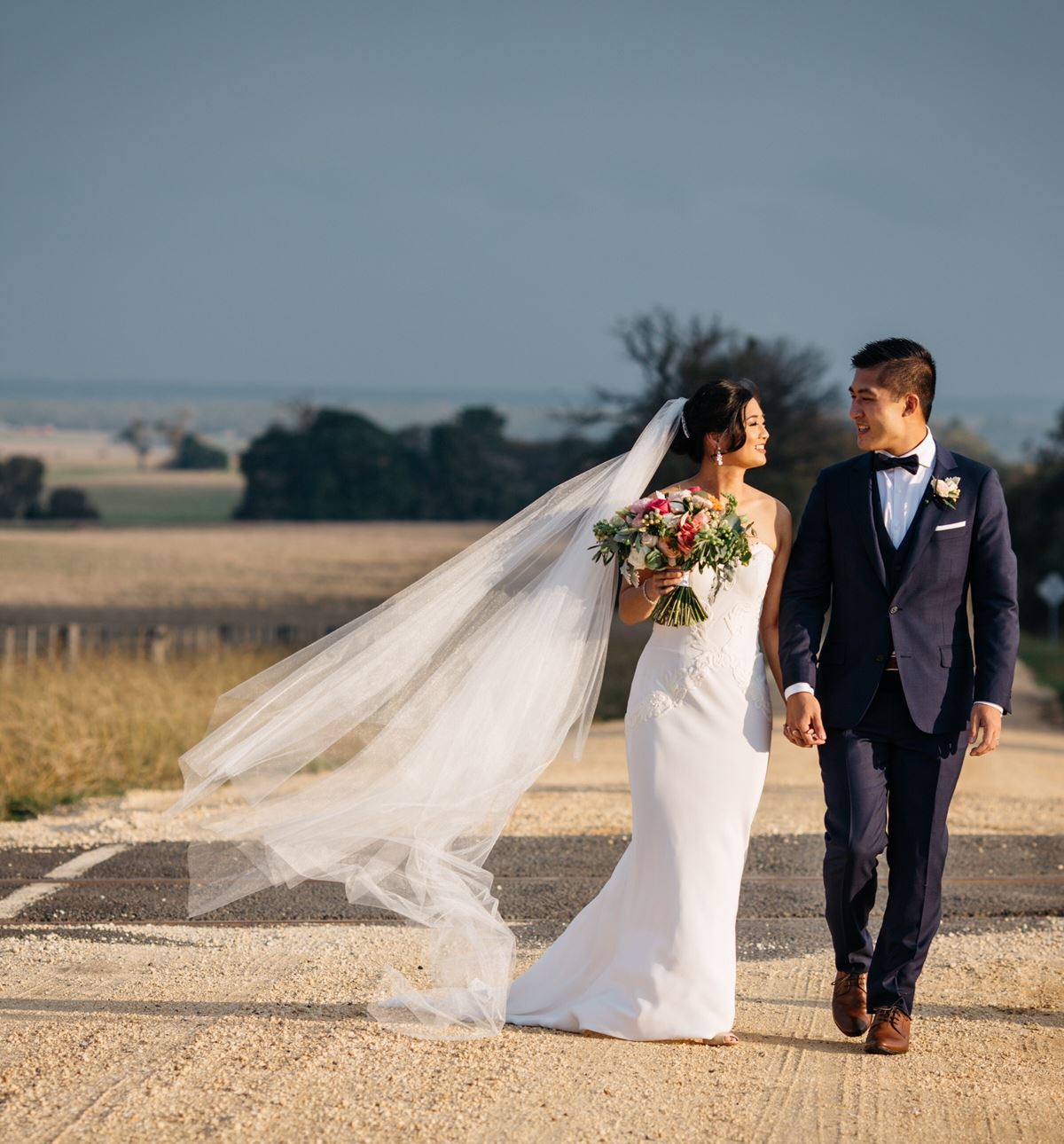 When to purchase a custom-made gown
If you want to purchase a gown made especially for you, you should look at locking this in between 9 and 12 months before your wedding day. This will give you enough time to discuss your vision with your designer as well as give them enough time to put the dress together.
Custom-made wedding dresses usually take around 6 months to design and customise. You should also factor in dress fittings before and after your design is made from scratch for that extra time.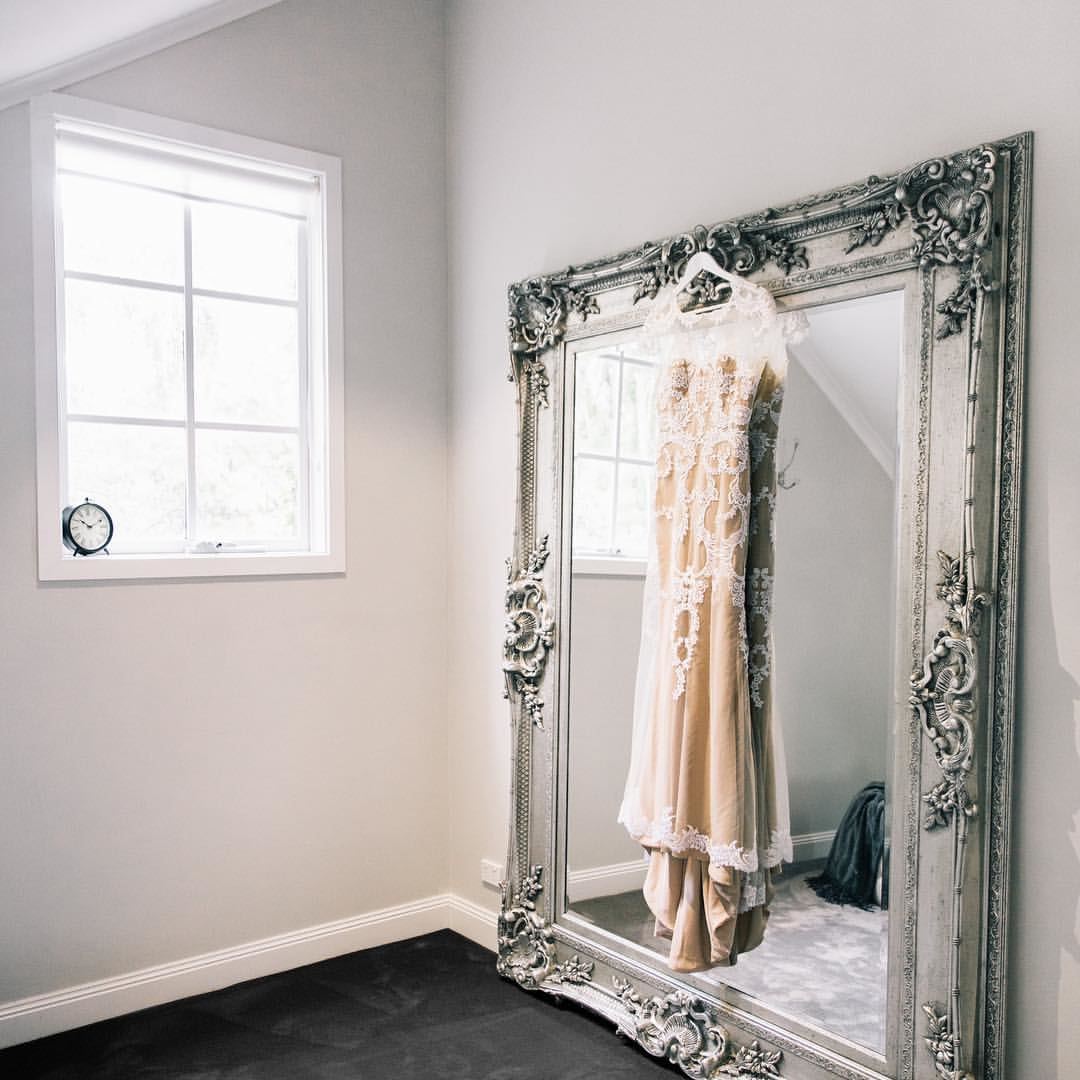 When to order a wedding dress from a bridal store
A popular option for wedding dress shopping is to head into a bridal store and try on dresses to find the one that you love. This is a great way to get your mum or mother-in-law involved and can also be something that you do with your bridesmaids.
Bridal store attendants will be able to give you advice on what style of wedding dresses could suit you. They can even help with your budget, seasonality, what is in fashion, and the different shades that suit your colouring. This is definitely an experience that we advise most brides to go through during their planning to get an idea of how it all works.
Once you've found your dress there is usually a wait until it actually comes into the store. Wedding dresses can take up to 6 months to arrive in store once you've found the design you like and order it specially. You should allow between 8 and 12 months to buy your wedding dress if you're going to be ordering it in.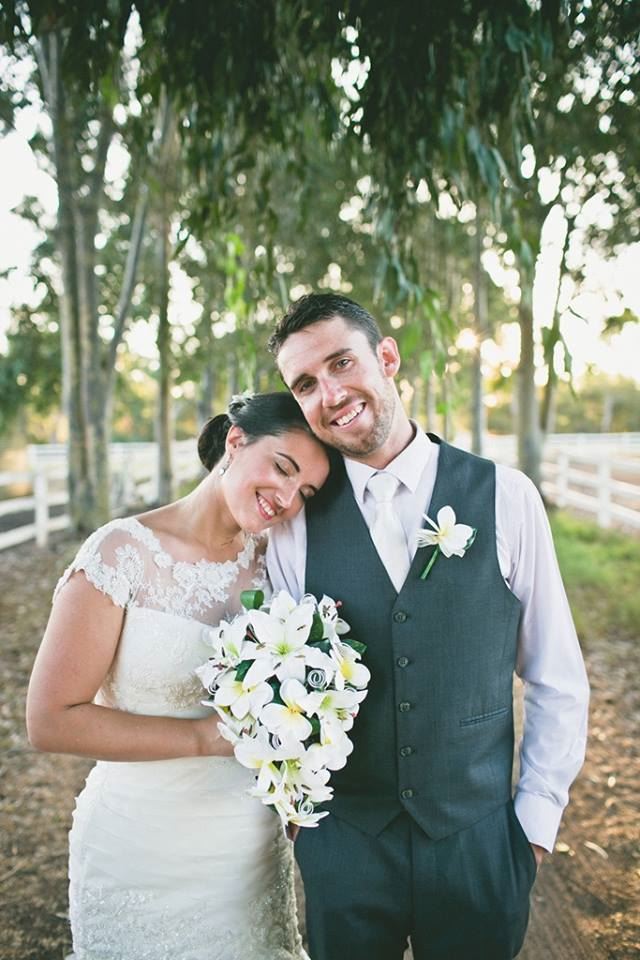 Buying a pre-loved gown
Buying a pre-loved gown is similar to purchasing something off-the-rack and can be done closer to your wedding date. This could be done between 4 and 6 months out from your wedding. If you are looking to minimise risk though, we suggest looking between 8 and 10 months out.
If you do purchase a pre-loved wedding dress you need to make sure you are happy with the fit and quality of your dress. Doing it earlier in your planning means you still have time to order an alternative dress if you decide a pre-loved gown isn't for you.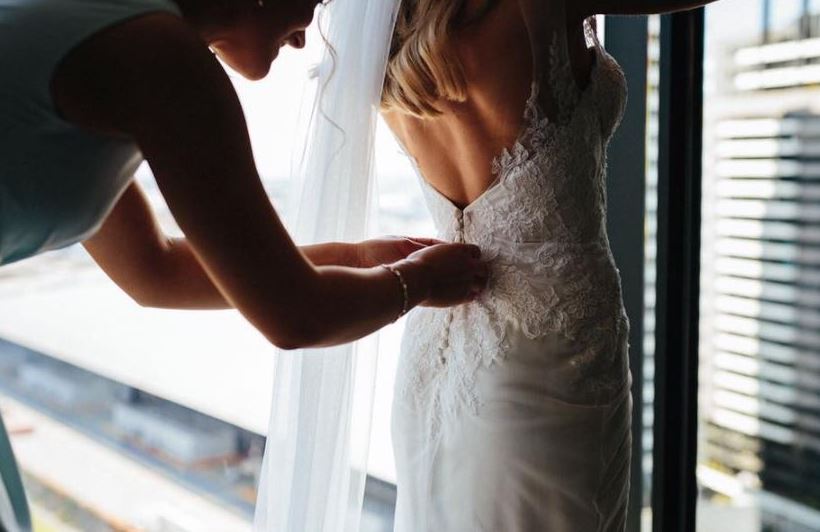 Buying off-the-rack
Another option for your wedding dress shopping is to buy a dress off-the-rack. Off-the-rack designs will usually be the ones available in a bridal sale or discount so this could be a good option if you're on a budget.
It's also a good option if you know that you have a standard-sized body shape. If you find that you're someone who often fits into one particular size and doesn't have many issues with that, you could go for an off-the-rack dress design.
Any dress that you purchase off-the-rack should fit you well enough that you could wear it without alterations if needed. However, you can have minimal alterations done if you do want that more perfect fit.
If you're going to purchase a wedding dress off-the-rack you can do this between 4 and 6 months from your big day.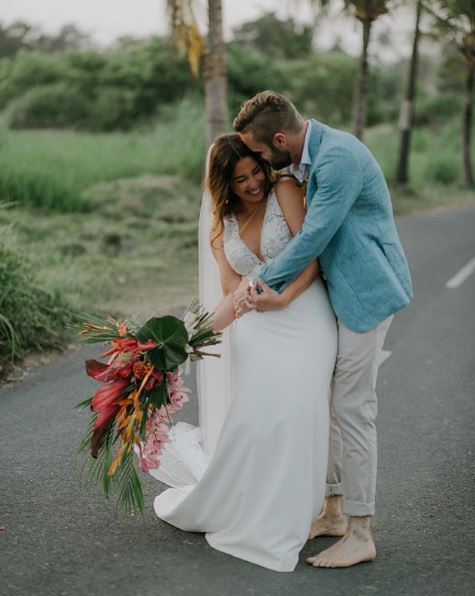 Allowing time for alterations
You should allow between 1 and 3 months for alterations, no matter how you're purchasing your wedding dress. This allows for any alterations based on weight changes, or even the changes of the season. A wedding dress will likely be tighter in summer than it is in winter weather because our bodies tend to expand in the heat!
Alterations can include anything from taking a dress in or pulling the hem up because you've changed your wedding shoes and they're now lower. Whatever it is, make sure you give yourself enough time for these before the big day.
6 weeks is usually a good time to have your last wedding dress fitting and get ready to take that dress home for your big day!