While some couples plan a whirlwind wedding with a four month engagement, most take at least a year or even two to plan the big day. Most brides want to start shopping for that wedding dress as soon as they have a ring on their finger, but how soon is too soon, and how late is too late?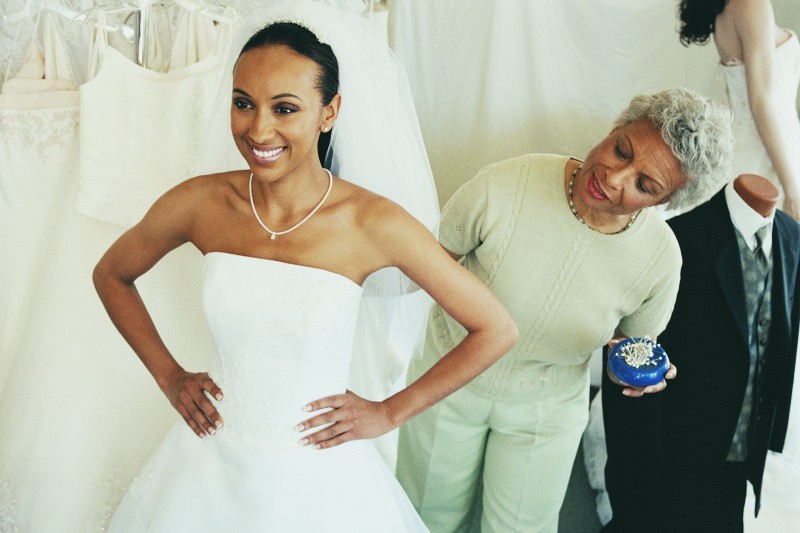 Here are the answers to some of the common questions brides have about when to order wedding dresses:
When should I order my dress?
Ideally, you should begin looking at dresses twelve to eighteen months before your wedding, with a view to ordering your dress about a year in advance. This will give you plenty of time for alterations to be done thoroughly, and for you to find the right accessories, flowers, and hair style to complement the dress.
---
How many bridesmaids will you have?
---
Brides buying a dress off the rack will still need to have some alterations done, but they may be able to get away with ordering a dress six to nine months before the wedding; around three months should be scheduled between the first and final fittings to allow time for alterations. Having a dress custom made will take longer, and will require three or four fittings, so a year is advisable.
Brides that are ordering a dress online, or looking for a pre-loved gown should also order a year in advance to give them time to find an alternative if they are disappointed with the gown when it arrives.
If I order it too early will my dress be out of fashion?
Bridal fashion is always a year ahead of itself because brides are expected to order their gowns a year in advance. However, it is true that a whole new range of gowns and styles will be released if you order more than a year before the big day.
If you are really concerned about being in fashion, you should wait until the bridal wear ranges for your wedding season have been revealed, but the changes in wedding gown design from one year to the next aren't that dramatic, and you can be sure your guests won't know if you are wearing last year's dress. If you buy a dress at the end of its season you might even get a discount.

Should I wait to order it until after I've lost weight?
Many brides want to lose weight before their big day, but waiting to order your dress until you have achieved your dream weight isn't advisable. Unless you plan really drastic weight loss, you will probably only drop one dress size, and most gowns can be altered to accommodate this.
Even if you lose weight your basic body shape should be the same at your first and final fitting.
Tell the assistant that fits your wedding dress if you plan to lose a lot of weight and they will be able to tell you a date for final alterations. This is usually around six weeks before your wedding, and after this time it will be difficult to have your dress altered to account for further weight loss.
80% of Australian couples use Easy Weddings to connect with their dream wedding suppliers.
Browse the directory and start planning today!