These aren't your typical wedding dresses. These aren't even strictly wedding dresses at all. Some are regular dresses… that would look fabulous on a bride on her wedding day! Or… a even for a bride to be for her engagement party or hens party. Here are 10 offbeat wedding dresses for those looking to step out of the box.
D'italia gold embellished dress
This gold capped sleeve gown suits the bride so perfectly, it's epic! The neckline, the capped sleeves, everything is FLAWLESS. And the best part is, they can create your dream gown too! Send d'italia a message here.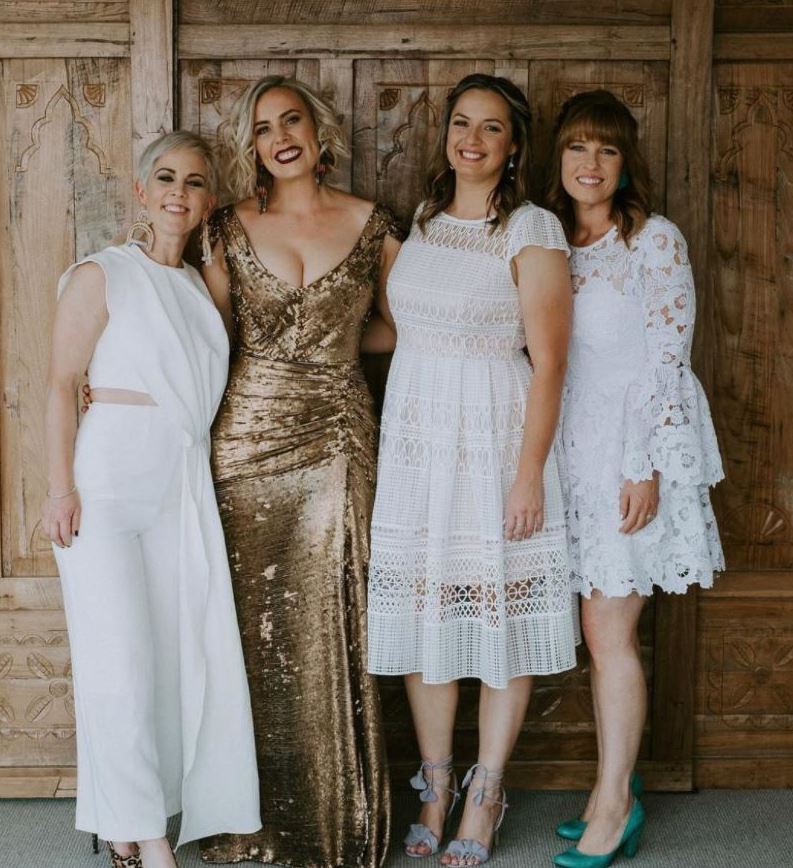 Aje's Elizabeth dress
The truth is, anything can be a wedding dress, it just depends if you're the kind of gal who would rock an alternative or offbeat wedding dress or you want the whole wedding dress boutique experience. If you're looking for a more casual approach, try this midi length white cotton beauty from Aje. The only catch is, it's only available in sized 8-12, which is frustrating!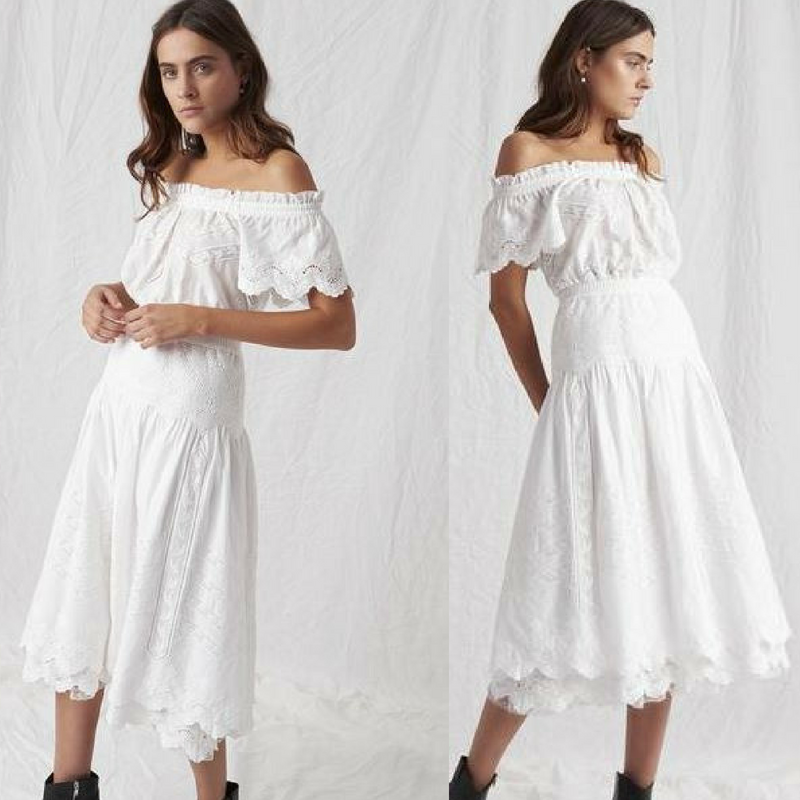 Tigerlily's Hamilton maxi dress
This dress screams boho goddess. Looks great with bronzed skin, boots and tousled locks. Also available in blue but I personally prefer the red! The perfect relaxed, offbeat wedding dress!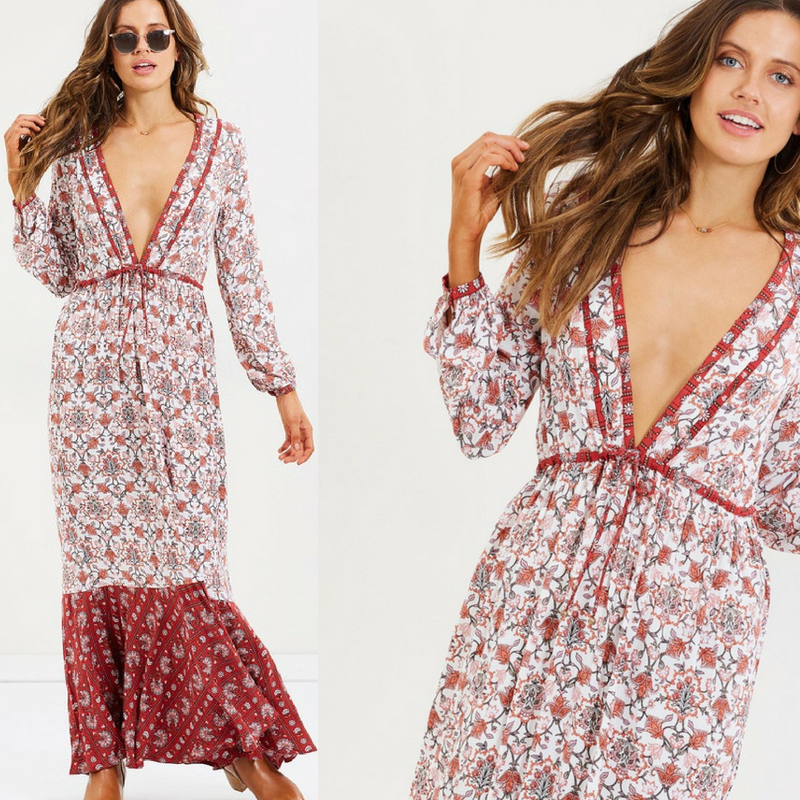 Mermaid gown by Andy Truong
This beautiful elegant gown by Andy Truong is so beautiful and chic and would definitely suit a modern bride on her wedding day. Andy makes ethical and innovative designs, perfect for the avant-garde bride. You can buy off the rack from Andy Truong or have them create you a bespoke gown here.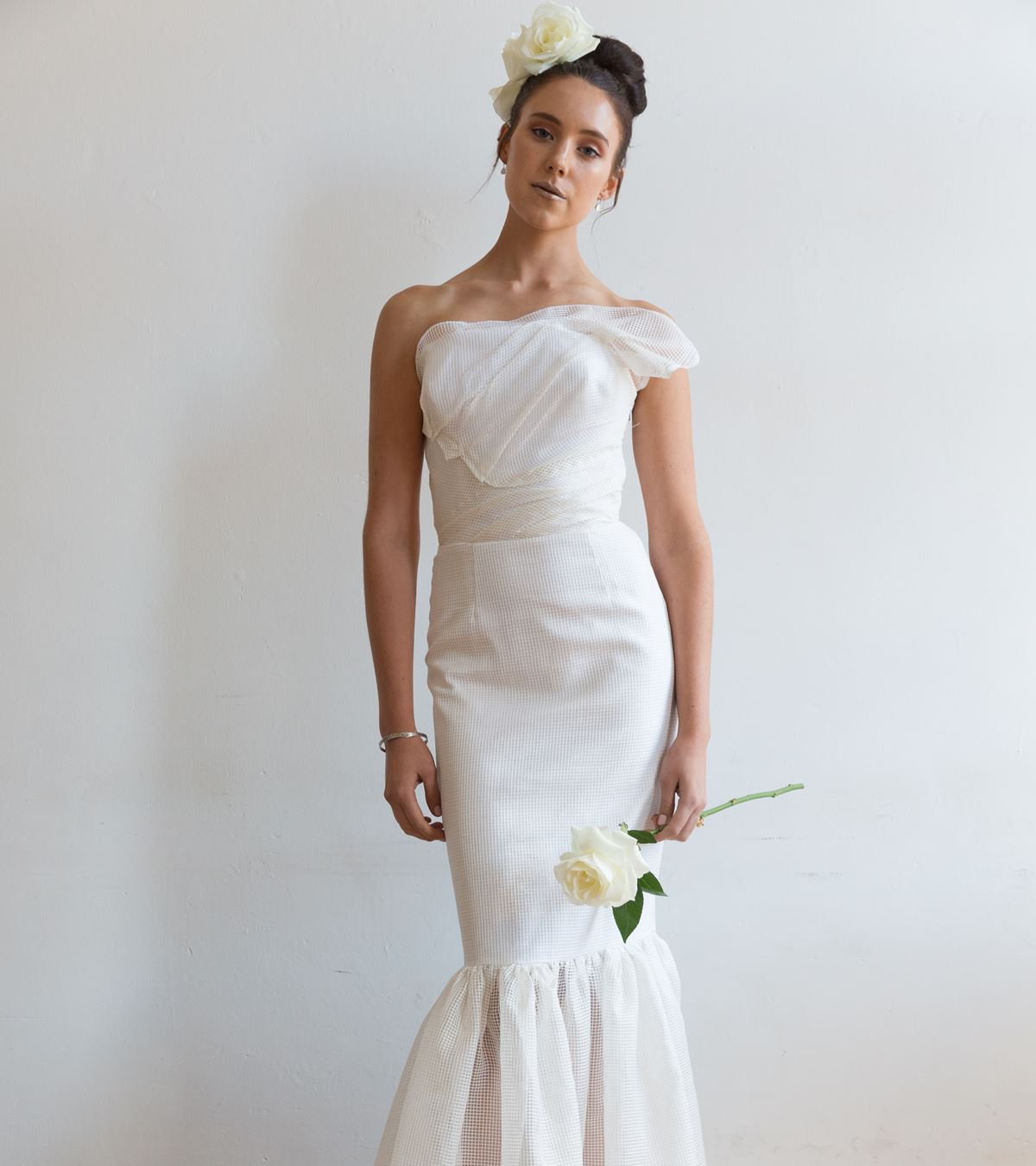 Alice McCall's more than a woman gown
This gown is not for everybody, with tassel edging, a curved hem and a real bohemian vibe, but I am really feeling it! I particularly love the colour of the dusty rose gown, but it is also available in black which would give a real gothic vibe. Stunning.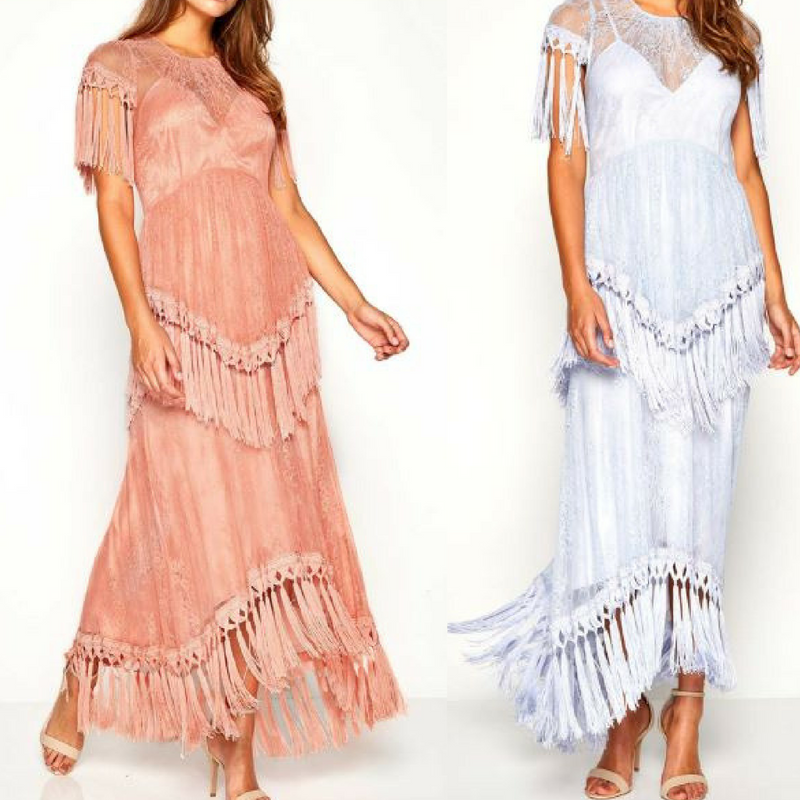 Alex Perry's Lily gown
Chic and sleek, the lily is a stunning white gown, made from satin crepe, with form-fitting long sleeves and crystal embellishment and a thigh split.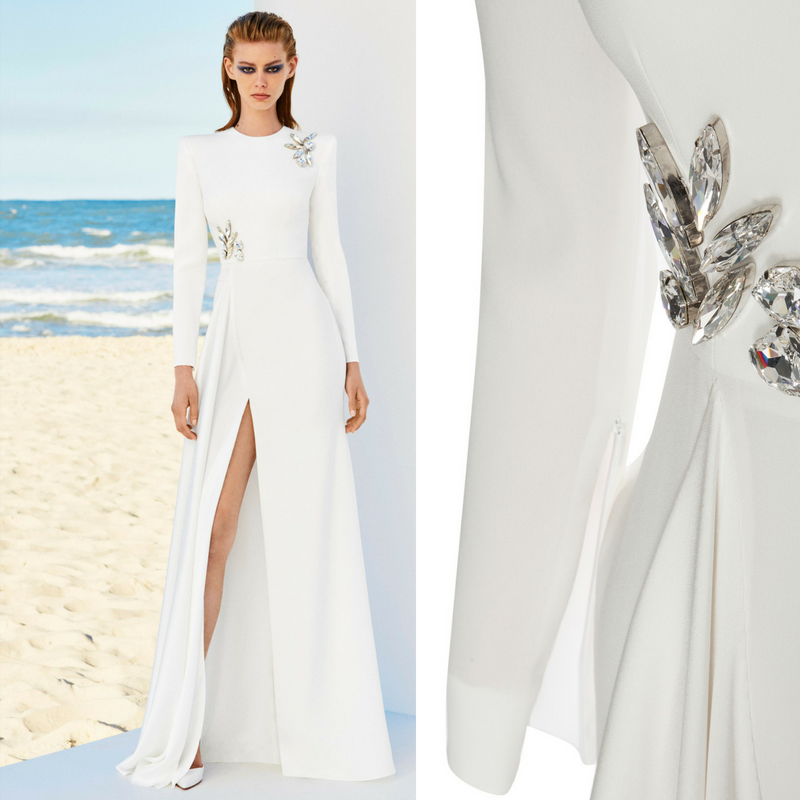 Zimmermann whitewave veil dress
The aptly named whitewave "veil" dress is perfect for the bride who wants to show a little let and cover up her chest and shoulders. This dress elegantly and effortlessly screams style.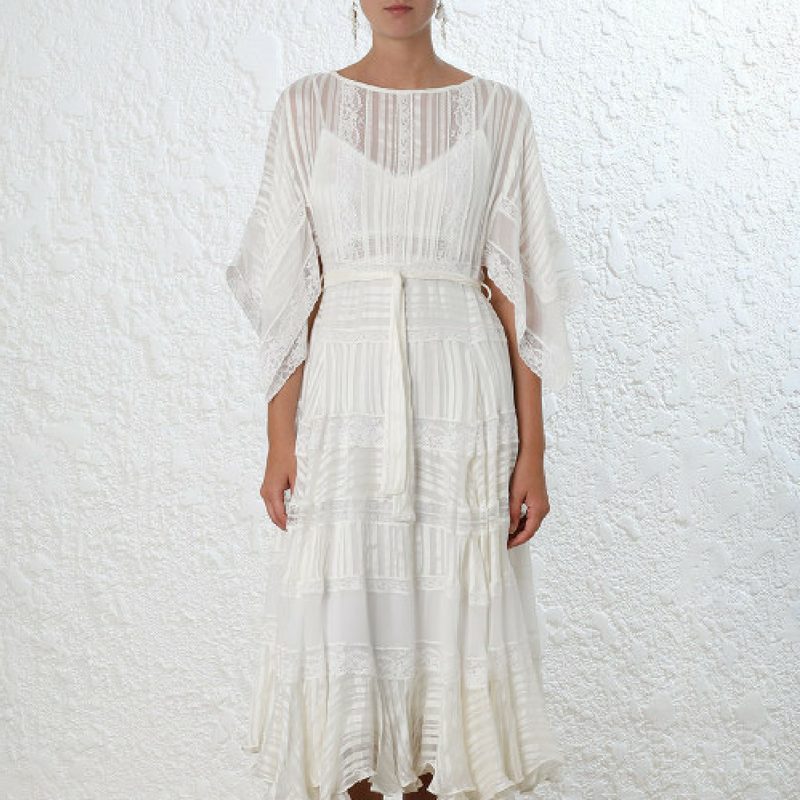 Shilla The Label's long lace dress
This layered lace dress comes in both pink and blue, in the most perfect shades imaginable. The fluted sleeve and lace give the design exactly what it needs to elevate it to perfection.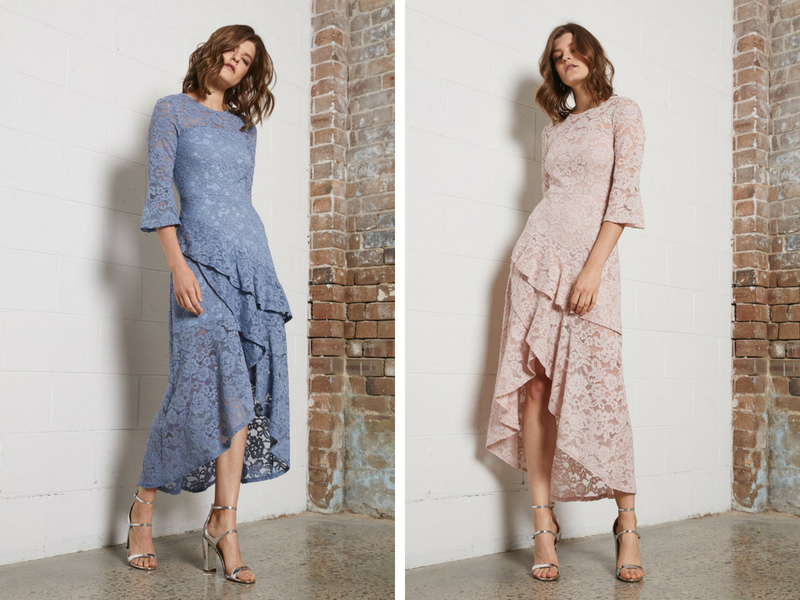 Alannah Hill Enamour Dress
Another beautiful and aptly named gown, the enamour dress by Alannah Hill is a stunning bright pink lace dress with a skirt that falls just below the knee. Perfect for showing off your adorable wedding shoes.