Looking for a dress for your mum to wear on your big day? We've got your back.  Here are 10 mother of the bride dresses that we're in love with, from our amazing suppliers. We've featured a whole range of colours, styles and shapes in mother of the bride dresses, for every mum.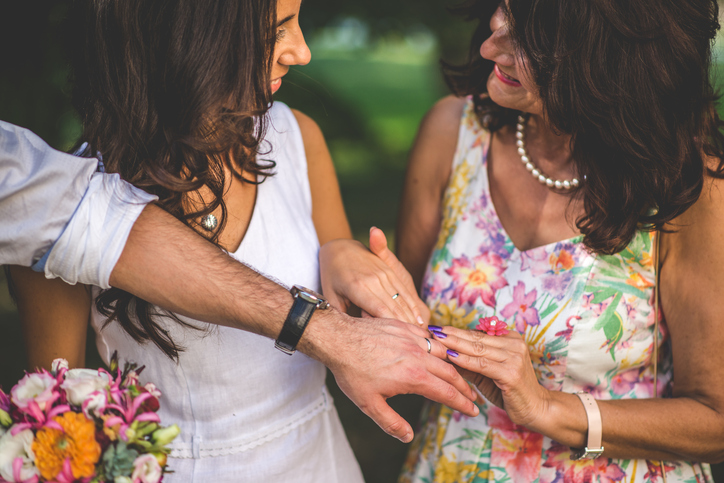 1. Estella:
This elegant gold and black number is the perfect mother of the bride dress. Chic, delicate and structured, it enhances the silhouette.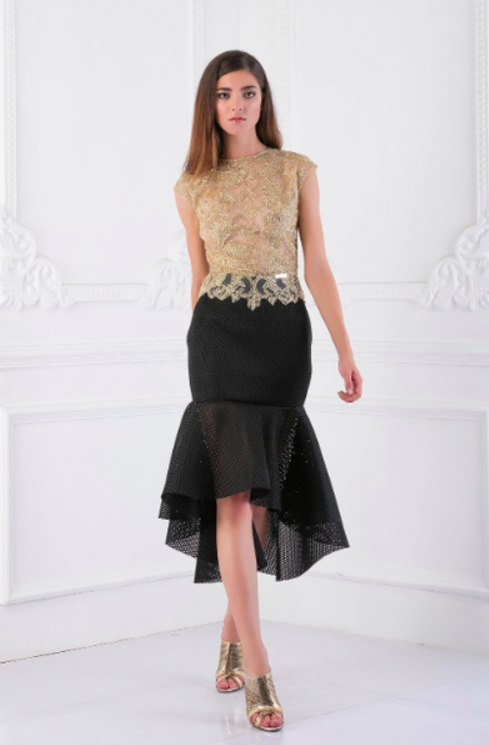 2. London: mother of the bride dresses
This beautiful, bejeweled cap-sleeved gown is perfect for a mother of the bride. The dark is offset by the light. This gorgeous number could be worn with a shawl or pashmina for those who like to be a little more covered up, or coupled with a cropped jacket.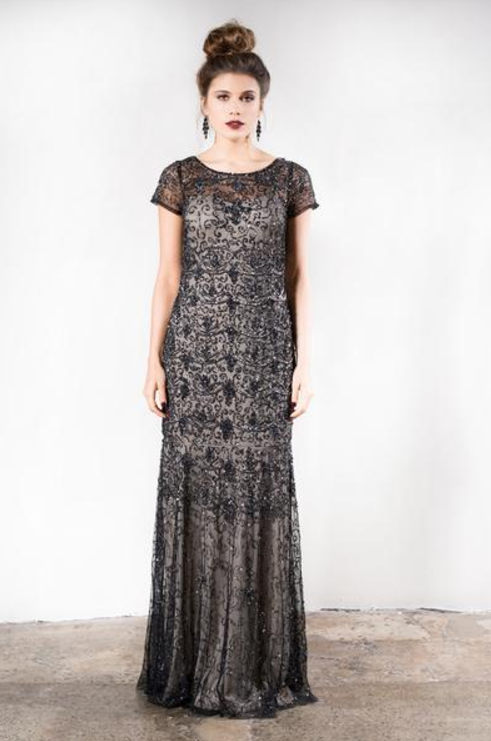 3. Lorena: mother of the bride dress
This elegant gown is sleek, modern and sophisticated. It comes in plenty of different hues to suit any colour preference.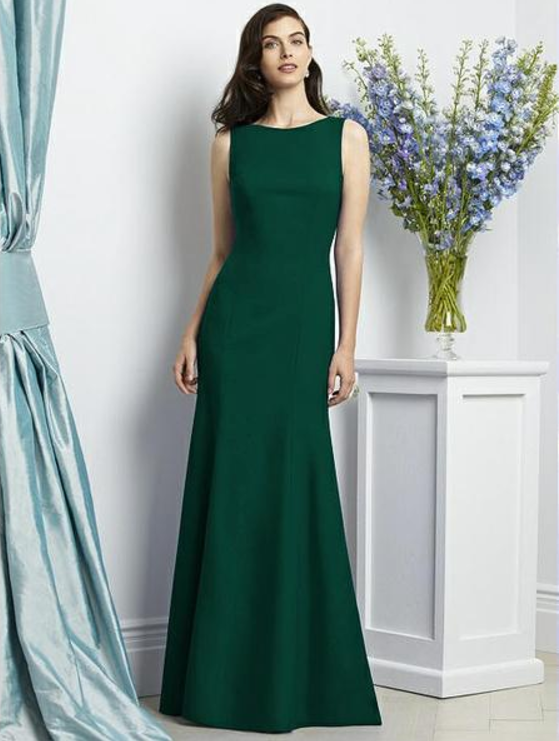 4. Marchesa
This utterly elegant lace number is perfect for a mother of the bride! With the stunning scalloped neckline, the sweetheart illusion front, the long lace sleeves and the ruffled skirt, it's suitable for many body shapes.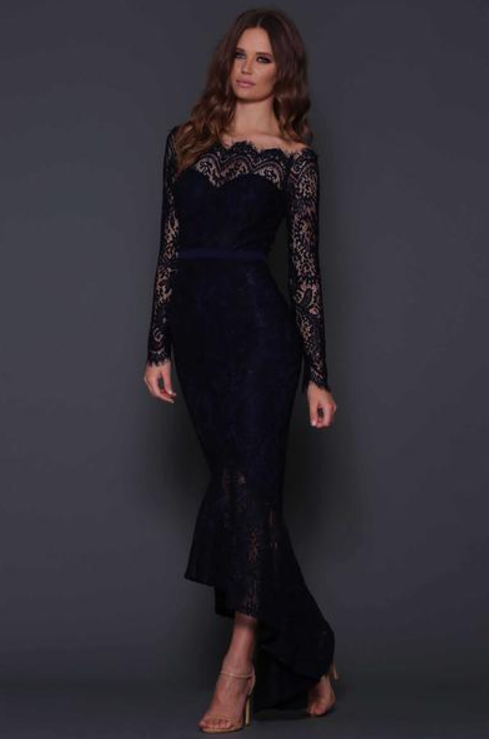 5. Sylvia
Simple, chic and flattering on all shapes, the Sylvia gown is in a beautiful fabric with a slight sheen. You will love the boat neckline and beautiful waistline to suit everyone.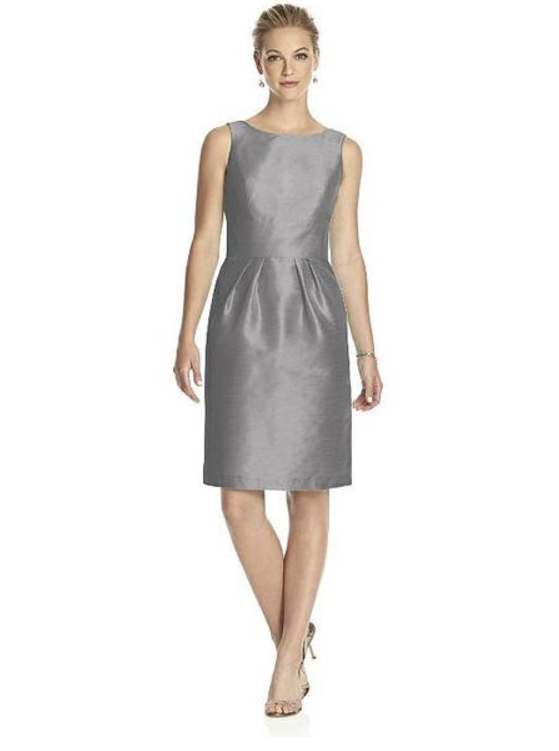 6. Caped mother of the bride dress
For those who love their shoulders, this one's for you! With the gorgeous draped, cape-like structure, the shoulders become the focus for the eye. The mermaid flare at the bottom of the skirt balances the rest of the silhouette.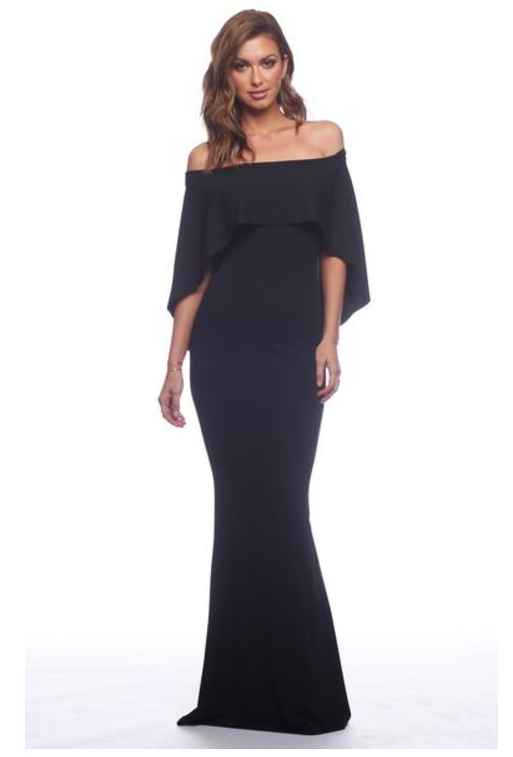 7. Petunia
This beautiful deep navy gown features a full skirt, rounded neckline and layered skirt.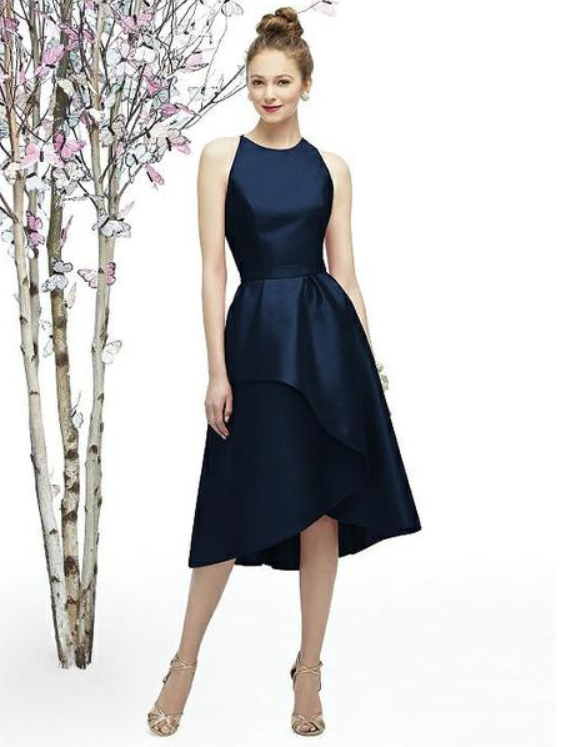 8. Raylene
If you're having a formal wedding day, this gown featured a flattering neckline, three-quarter length sleeves and a long skirt, which would bode well in cooler months. The bow tie waist cinches and flatters.
9. Serene
Perfect for a summer or spring wedding, and something you could wear again and again! This one would also make a gorgeous rehearsal dinner dress or hens party dress.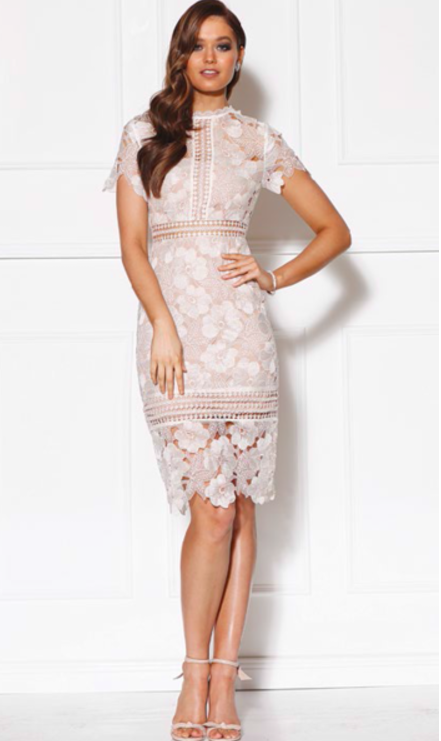 10. Tulip mother of the bride dress
This stunning off the shoulder blush gown is elegant and features a dip hem- both elegant practical for cocktail or black tie occasions.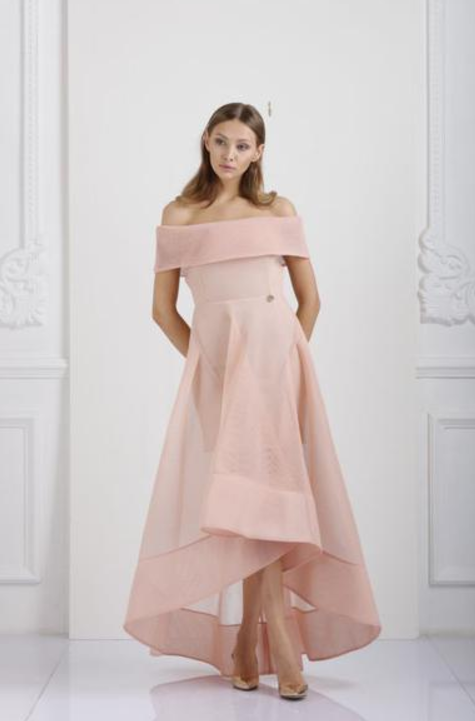 Remember- these dresses don't have to be mother of the bride dresses. They can be kitchen tea dresses, bridesmaid dresses or formal dresses. Even a wedding dress!