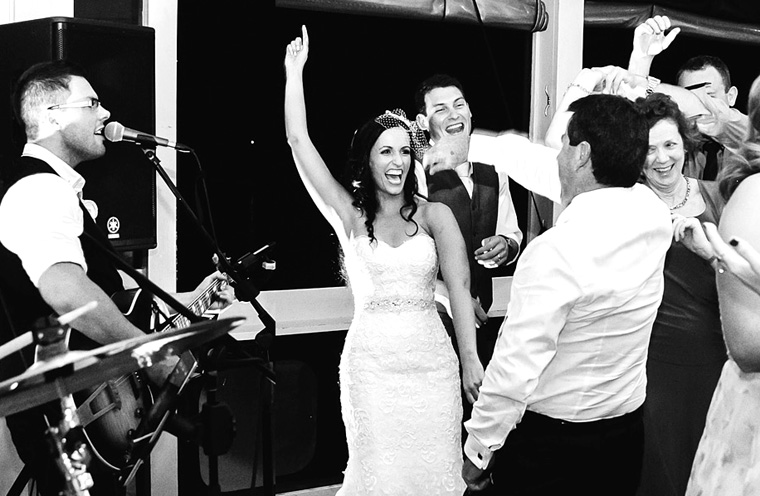 Creating the perfect wedding playlist is a delicate balancing act. Get it right and guests will dance until they drop. Get it wrong and you'll be hard pressed to get them out of their seats.
It's for this very reason brides and grooms often look to the classics, to vintage gems such as December 1963 that cover the full spectrum of ages and tastes.
But while they're a guaranteed crowd pleaser – and will always have a place – James from One Fun Band encourages couples to mix it up, with a dash of the fresh and modern.
The experienced and versatile musician says couples increasingly want a bespoke approach to music. They don't want to have the same setlist as every other couple. And this means looking to wider possibilities, and to songs made this century, from the Black Eyed Peas' I Gotta Feeling to Ed Sheeran's Sing.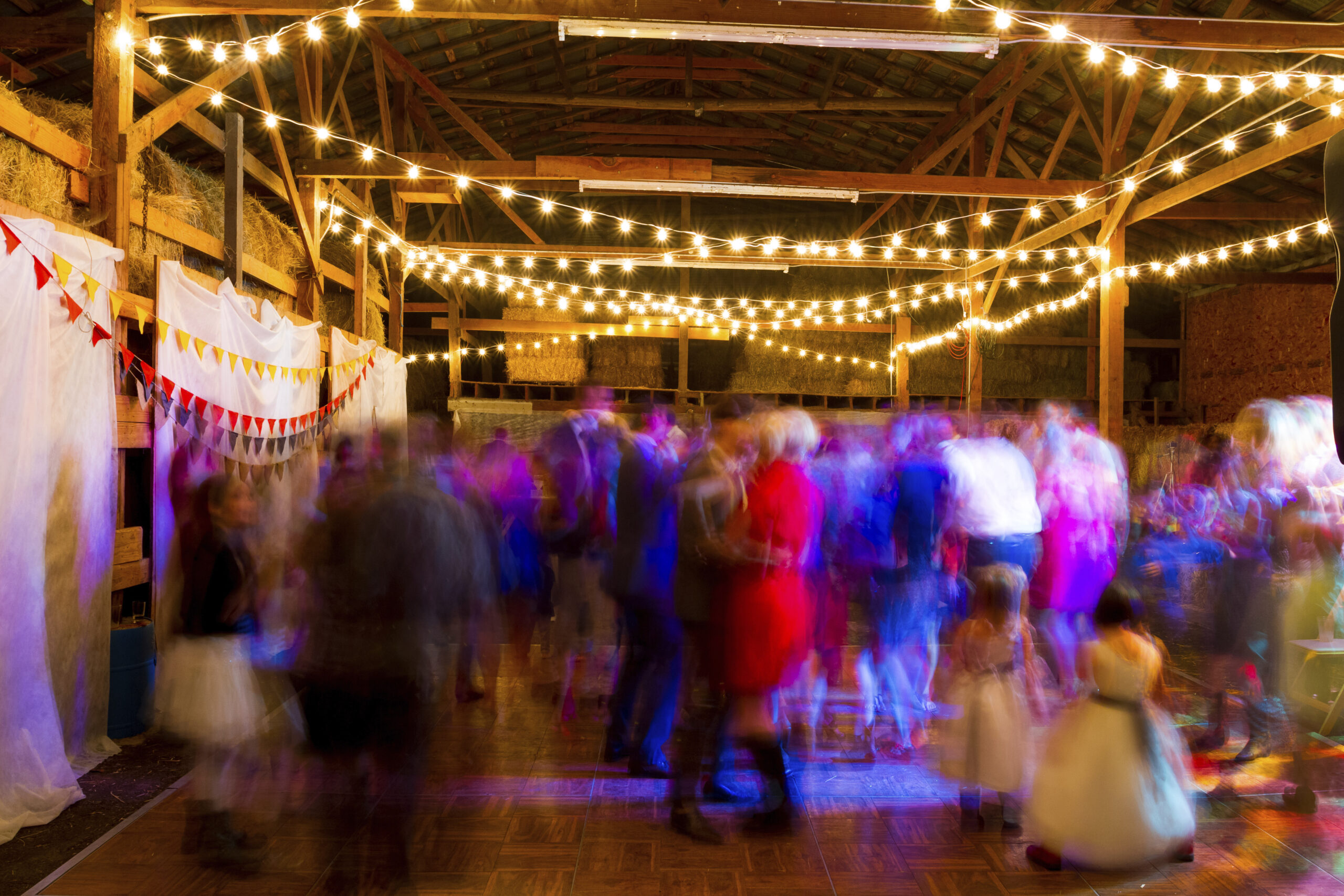 He offered 20 other great song suggestions for curating a modern-flavoured set list, bearing in mind all of them can be adapted to suit either a male or female performer.
Most of these songs, many of them recognisable chart toppers, are part of the repertoire offered by One Fun Band, which plays everywhere from Hobart to Alice Springs and Perth to Sydney. As James explains, the concept is to offer a "live big band sound for the price of a DJ".[ew-supplier-carousel]
Designed as an affordable alternative to hiring a full band, the act puts a singer/guitarist on stage to perform alongside backing tracks that have been recorded live with real instruments.
"It's almost like the real thing," he says. "When you close your eyes it's just like having a seven-piece band in the room. It's for people who love that live energy, who want someone who will entertain their guests, engage with them and maybe even get one of them up on the microphone to sing along."
As an added bonus, it creates the perfect climate for the performer to read the crowd, read the mood and react appropriately with just the right songs.
But that doesn't mean every tune has to be danceable. It's about creating a seamless flow, from classical accompaniment during the ceremony to background music during dinner.
"It really is like creating a wedding soundtrack," says James, who offers free P&A and lighting and a complimentary microphone for speeches. It's about setting the scene for the main event to come.
"For example, with the background music during dinner, we'll keep it lowkey, but as the time for dancing gets closer, we'll start to throw in some funk, so people's feet start tapping. And then, when it's time to hit the floor, we'll throw in the old classics straight away to get everyone up.
"As the night moves on, we'll introduce more and more modern music as the younger crowd gets up to dance and the bride and groom really settle in to make the most of their night."
With this versatility in mind, James says there are several key things to look for in a good reception tune.
1. Lots of brass is always good, because even with one person it adds a lot of energy. A good example of this is Uptown Funk by Mark Ronson, which features Bruno Mars. It's everywhere at the moment and, even if people haven't heard it before, it just draws them to the dancefloor. It also brings kudos to the bride and groom when guests see their band is playing something so contemporary.
2. Look for songs that were designed to get people to dance. An example of this is Get Lucky by Daft Punk. Not only does it have Pharrell Williams, it's also got an incredibly danceable beat that's very hard to resist. Put something like this on and you put everyone in a party mood straight away.
3. From a classic point of view, things that are rock/swing are always a popular way to get older guests moving. Something like Johnny B. Goode or Route 66, but done in a Nat King Cole kind of way.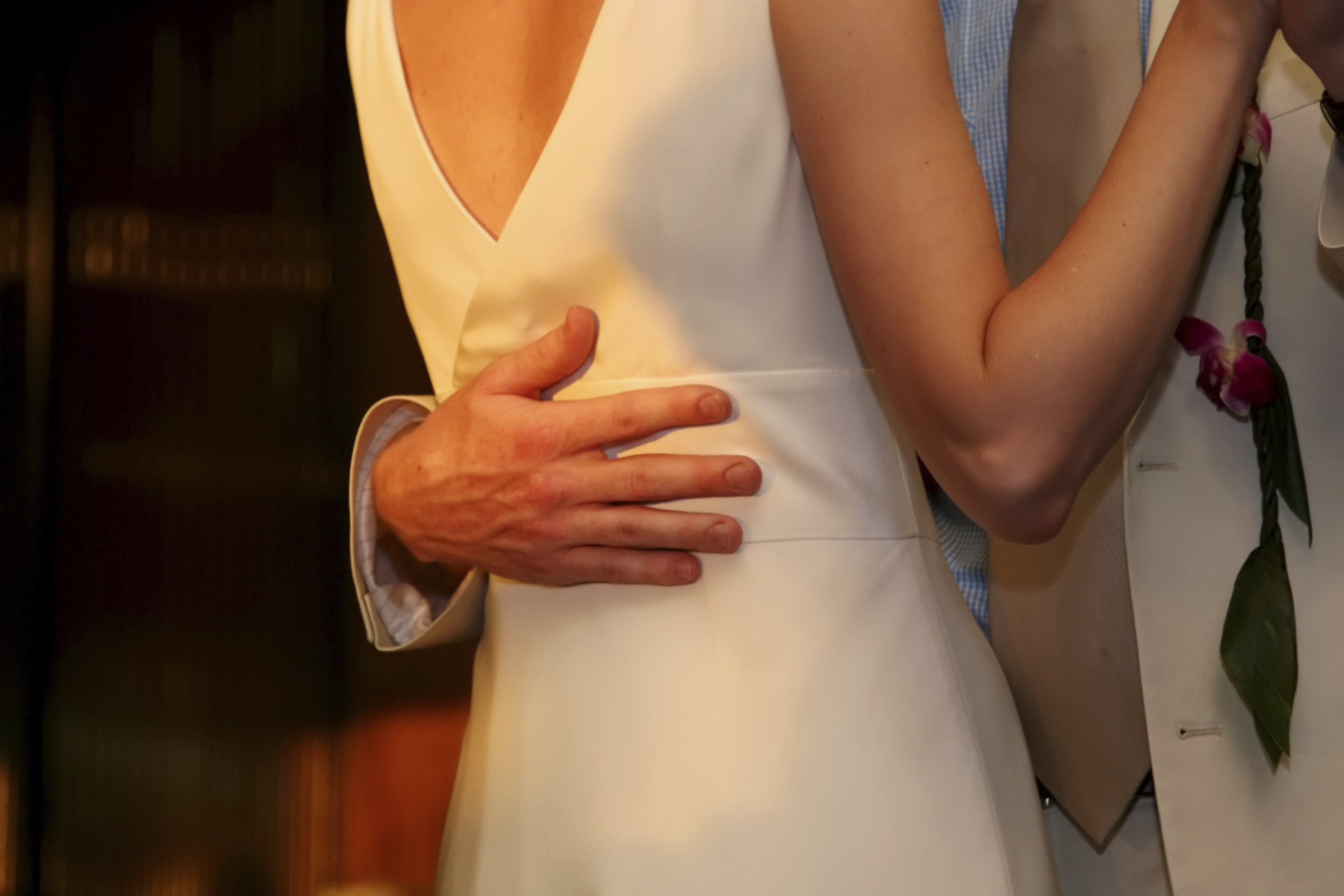 James says surprise is also another useful tool in a playlist compilation, something a live performer is perfectly placed to provide.
"We always ask the bride for her top 10 songs she loves and the top 10 songs she doesn't. So we'll play the ones she loves, but it will also give us ideas for songs she may not have thought of," he says. That can mean some unexpected inclusions.
For example, a ballad such as Your Body is a Wonderland by John Mayer may not be an obvious choice for a wedding, but if you insert it into a medley of tunes with a similar beat and feel, the lilting arrangement and evocative lyrics can make it a really pleasant surprise.
At the end of the night, though, James says people aren't even looking for songs they can dance to.
"At the death, you'll always find people want the anthems," he says. "Those songs they can sing along to and belt out. Things like You're the Voice, which isn't a dance tune, but definitely gets people excited."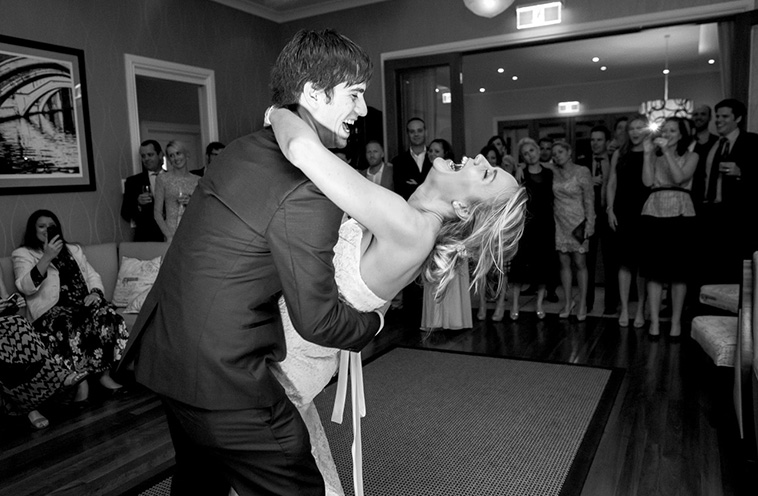 Other ideas to consider…
Remember that classic doesn't have to mean Summer of '69. Yes, it can be a good crowd pleaser, but something a little less high profile such as Two Princes by Spin Doctors can be a great point of nostalgia for people who, for example, came into their musical taste in the 1990s.
When you're looking at favourite artists, consider moving beyond their biggest hits. For example, with John Farnham, you could look at something like That's Freedom, while for Michael Jackson you could play Rock With You and Robbie Williams could feature via Rock DJ. Yes, they're all recognisable, but they're also not overplayed.
Take note that the unexpected can be good. "For example, you will find some people just want something that little bit different, like George Michael's Faith, which is actually a massive crowd pleaser," says James. Again, it's all about having a personal, and unique, approach.
Which brings him to the final golden rule. If people are responding to certain songs and styles, don't try for a sudden change in tempo. "Once you've got a dance floor filled you keep it filled," he says. "You keep the momentum going. As the old saying goes – you never wake a sleeping baby and you never stop a dancing dancefloor."