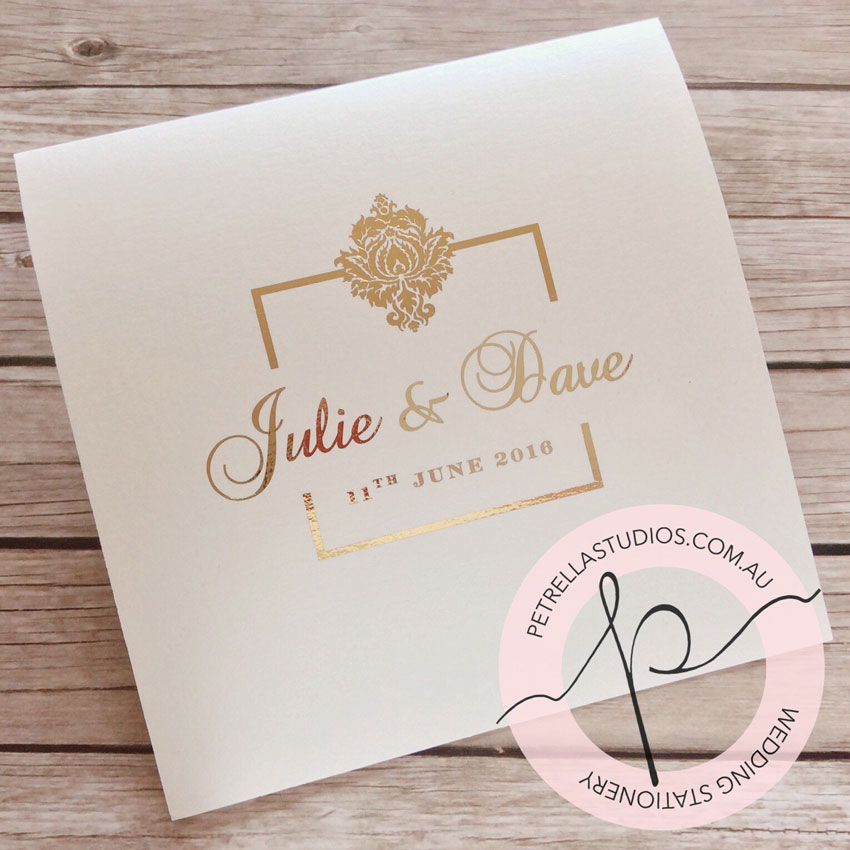 One of the highlights of your wedding will be slipping that shiny new wedding ring onto your finger, but you can carry the theme of all things golden (or silver or copper) throughout your big day – and it all starts with the wedding invitation.
Shimmering silver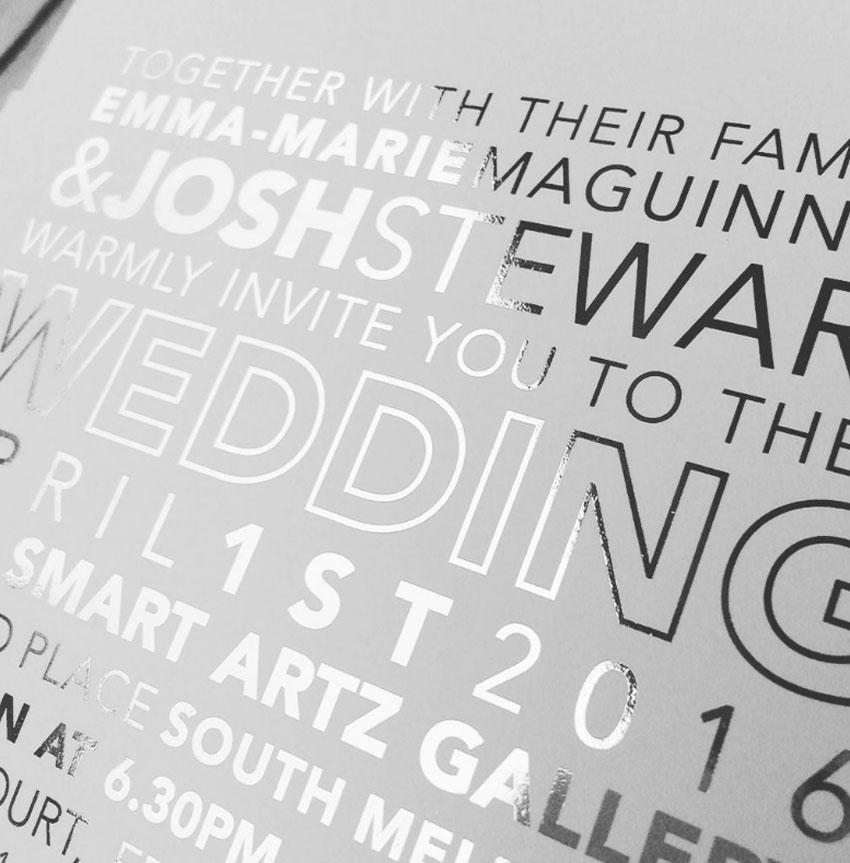 Though gold abounds when it comes to metallic wedding invitations, sparkling silver has its own very special  (and very sparkly) appeal.
[ew-supplier-carousel]
Classic copper calligraphy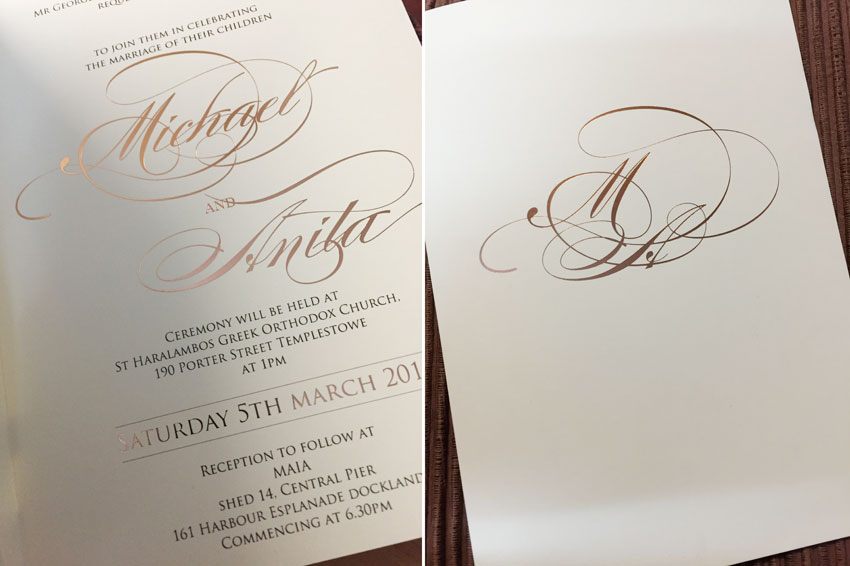 A combination of copper and calligraphy, wrapped up with a classic black, serif font means this wedding invitation set, called Anita, oozes old world elegance.
A little dotty fun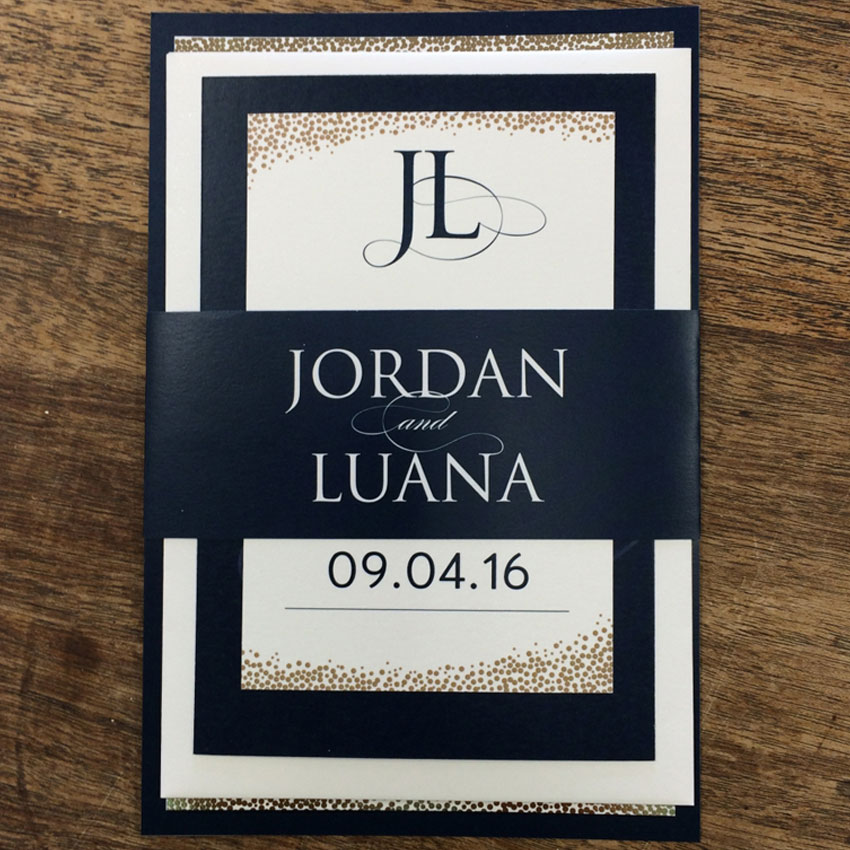 We love 'Snazzy,' which is a blend of serious navy with fun golden spots. It's a little bit serious, but also a little bit of fun and it's all wrapped up in a shimmering blue belly band. The perfect combination, non?
Magnificently metallic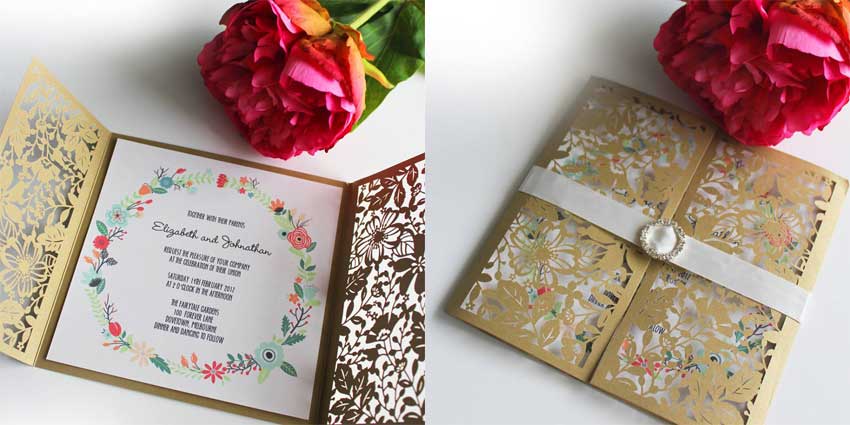 Called 'Whimsical,' this utterly lovely invitation is printed on shimmering card stock with gold florals laser cut into the paper. It's finished off with a sweet satin ribbon and rhinestone buckle.
Copper and (maybe) marble?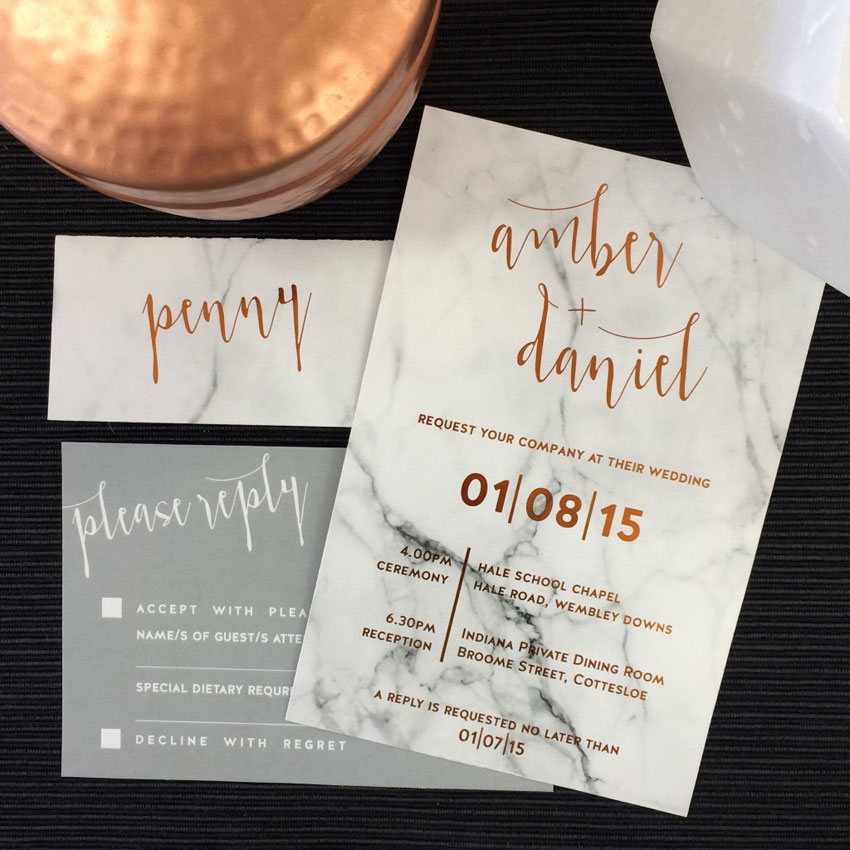 Thankfully, these stunning wedding invitations aren't as heavy as their faux marble face suggests. This invitation is digitally printed on 250gsm satin stock and a layer of copper foiling is added to finish it off superbly. And the folk at Felicitations can do metallic foiling in more than 20 colours, including green, blue and red!
Classic white and gold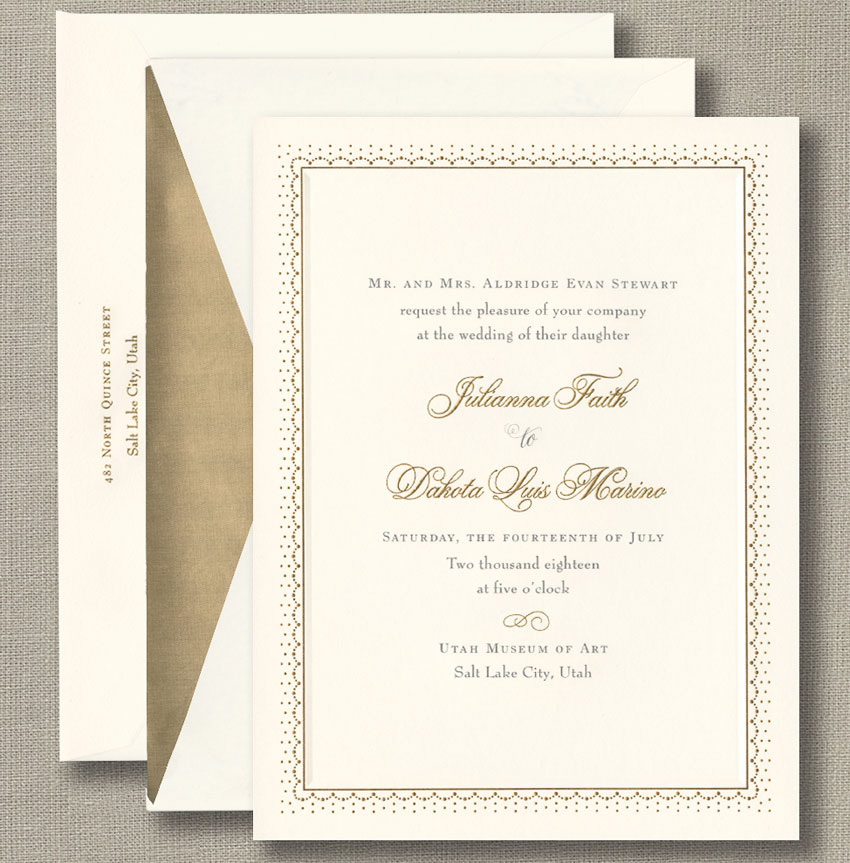 You can't go past gold and white (OK, ecru), for effortless elegance – and these William Arthur pointelle lace invitations prove it. There's just a hint of the metallic and a touch of vintage glam, but the overall effect is unforgettable.
Spots 'n' dots…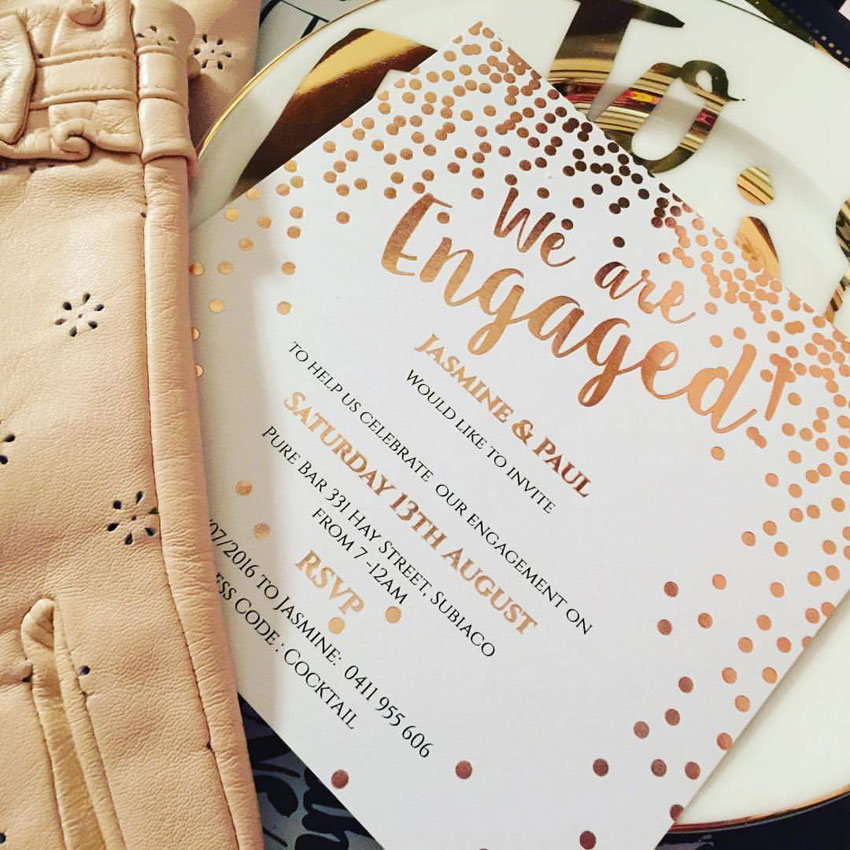 Extravagant but also just a little lively, these boisterous rose gold foiled invitations may be for an engagement, but, hey, you have to get engaged before you get married, right?
Silver – with a dash of sparkle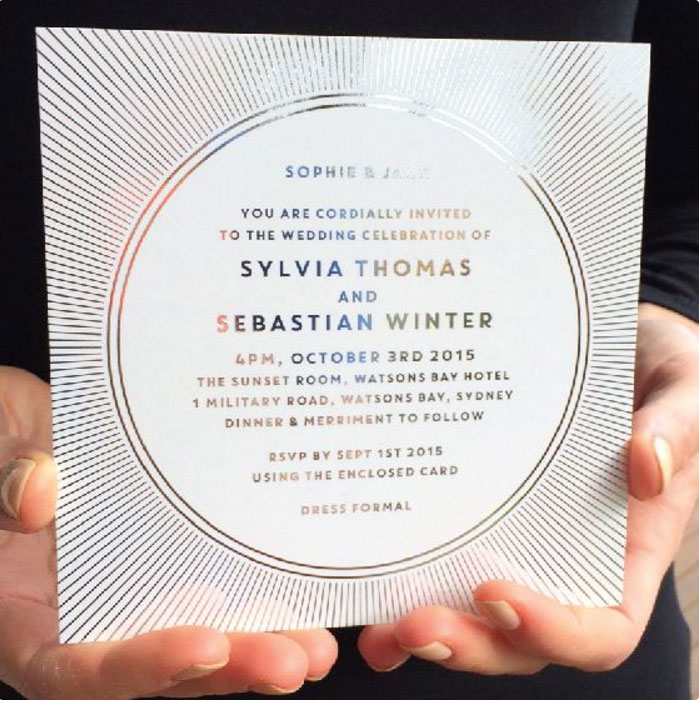 Shimmering and sparkling, this silver and white wedding invitation has a touch of the Art Deco about it and it will certainly stand out from any other wedding invitation your guests may have seen before.
Pretty in pink
Oh-so-lovely and romantic, this pink chevron and gold collection screams charm and whimsy and it's perfect for a modern bride who doesn't want to go down the traditional, very formal wedding invitation route.
Marvellously Metallica?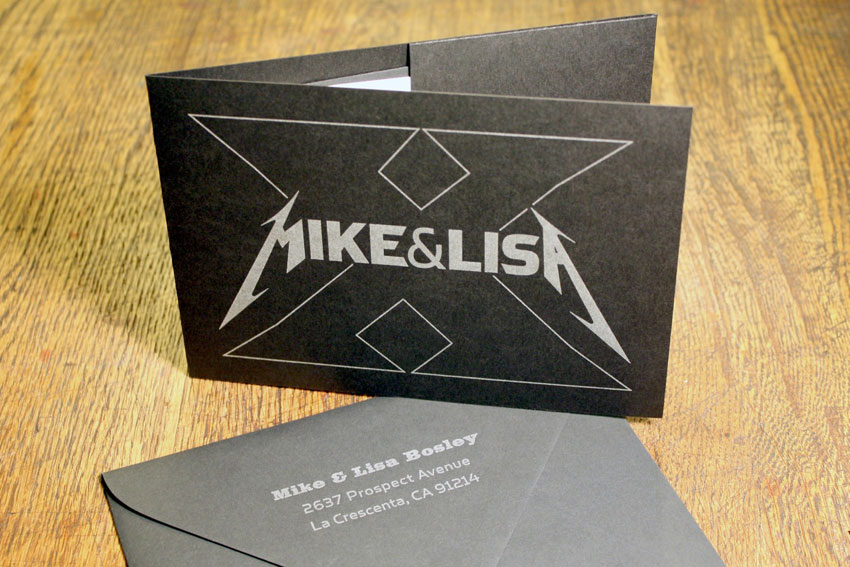 Oh, you thought we meant Metallica? These super-fun customised wedding invitations were create for a heavy metal-loving couple and they rock! The bride's and groom's names are designed to reflect Metallica's logo and, inside, is the actual invitation, which looks like a Metallica concert ticket. Sweet.