With an infectious enthusiasm that shines through in every ceremony she officiates, Alana Tran has made a name for herself as the go-to celebrant for couples seeking a unique, fun, and memorable wedding experience.
"I offer a light-hearted and fun ceremony to my couples, and understand that every want and need is different," Alana explains. "You will most likely find me making a few fun and tasteful jokes, a smile that never leaves my face, and every guest leaving feeling like I have known the couple for years and wondering if we were actually really good friends!"
Alana's ability to connect with couples and create a warm and inviting atmosphere at weddings is what truly sets her apart. She invests her all into every ceremony, whether it's an intimate gathering of five or a grand celebration with over 300 guests. Alana's goal is simple: to ensure that everyone leaves the ceremony with a smile.
One of the things that Alana loves most about being in the wedding industry is the variety it offers. "I love the fun and excitement of each wedding being different," she shares. "Whether it is eloping in the middle of a forest or having a lavish wedding in a grand ballroom. But none of this would be possible without the amazing connections we have made with fellow vendors in the industry, where we all work together to create the wedding of your dreams!"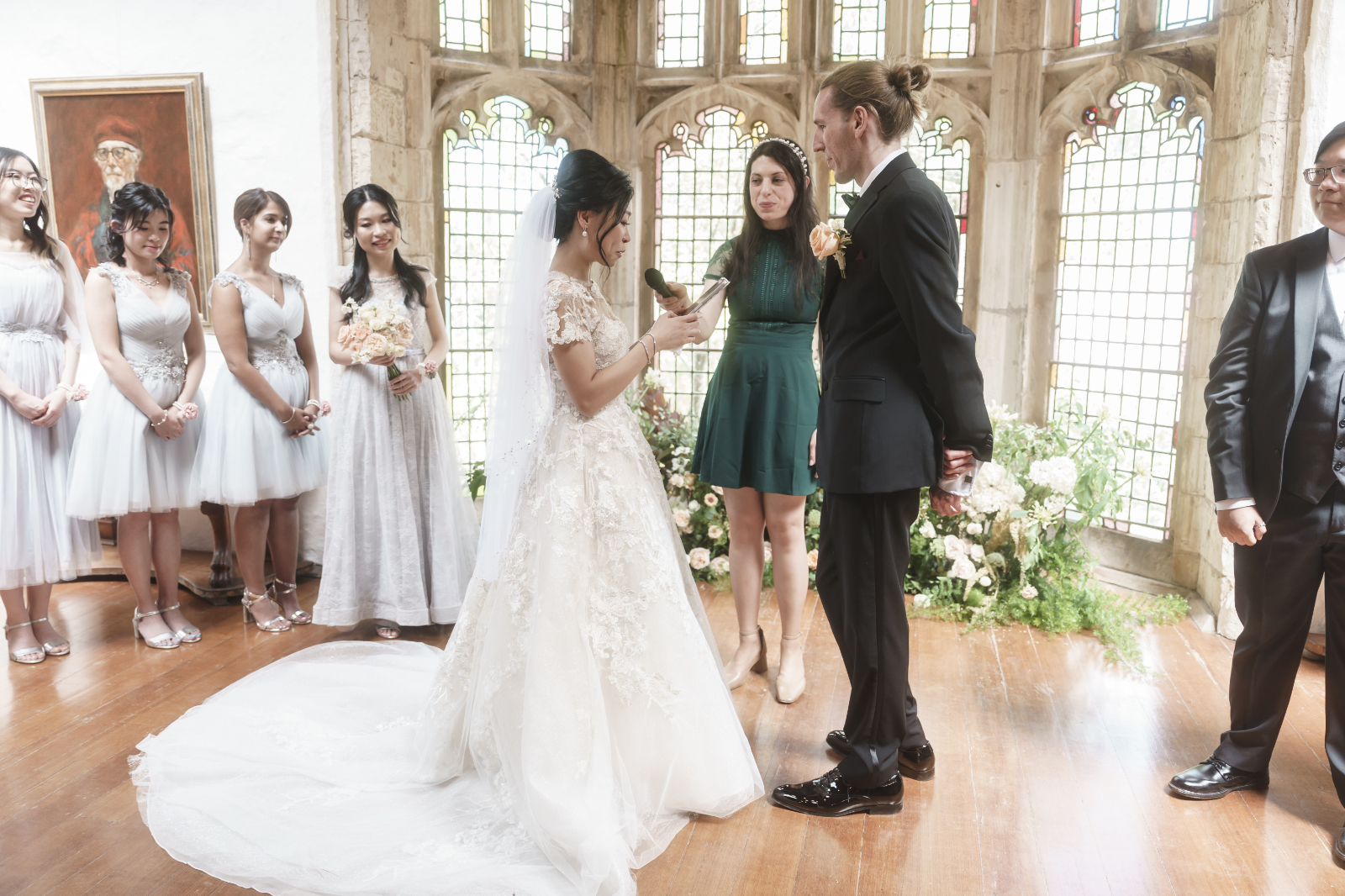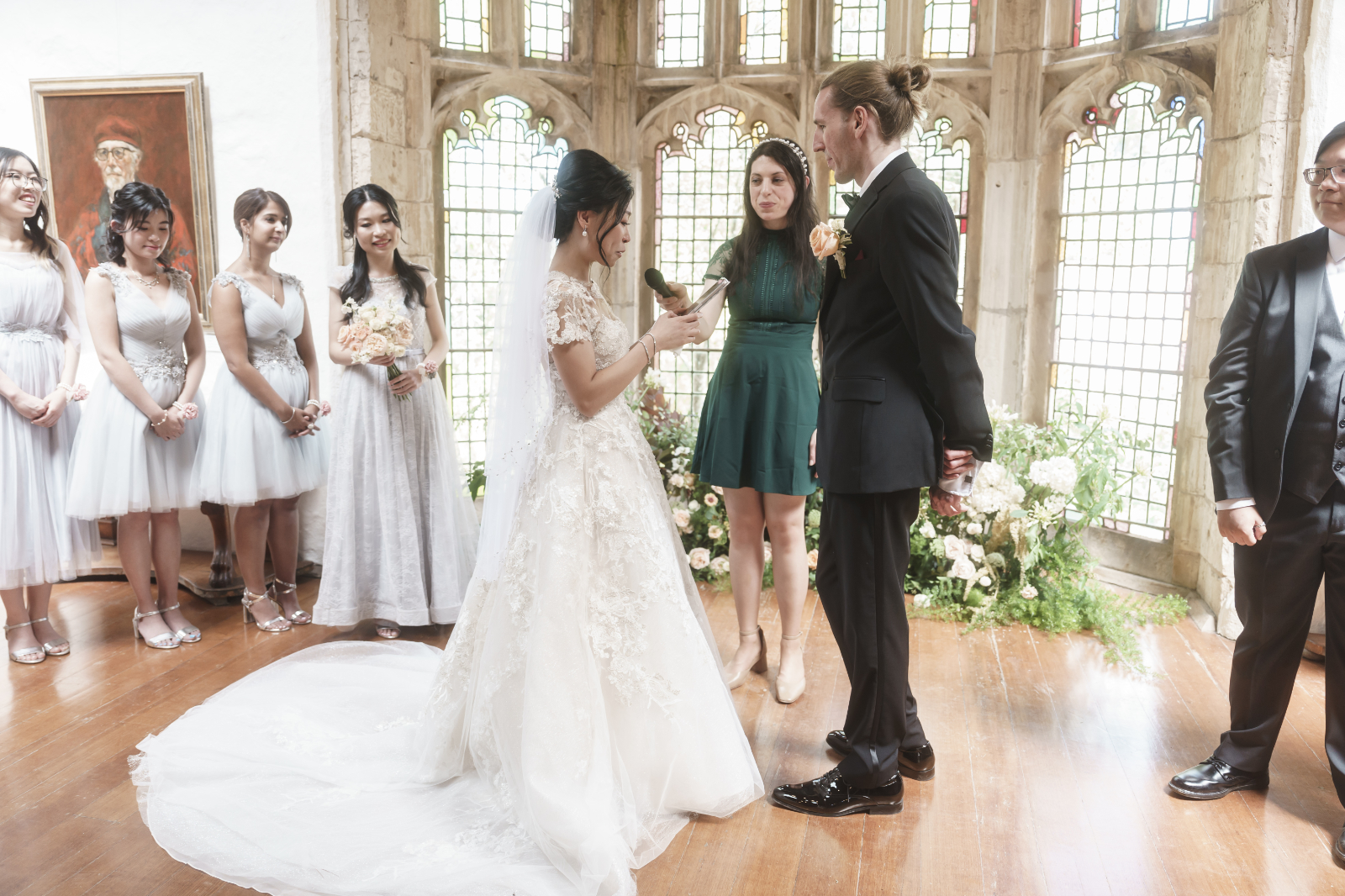 View Alana's Easy Weddings Storefront
---
An advocate for unique, personalised ceremonies
As for the trends in the industry that Alana has noticed, she's all for couples getting creative and making their ceremonies unique. "Everyone wants to really spice up their ceremonies and make them unique and different, which I absolutely love!" she exclaims. "For example, the recent trend of having the celebrant stand in the aisle while telling your story is something really fun because it means that if you look to the celebrant after a fun joke has been told, you will also be looking at your guests and their reactions as well! Also, absolutely loving the trend of mix and match wedding parties and different color outfits because your wedding is all about you, and doing what you love is the best part!"
Prepared for the unexpected!
When it comes to memorable wedding moments, Alana has had her fair share. She fondly recalls a particularly windy day at Cairns Bay, a clifftop near the Mornington Peninsula, which is a popular wedding location. "Only on this day, the wind decided to make a full appearance and make its presence known!" Alana laughs. "I didn't bring a hair tie on the day, so I'm sure my hair was flying into the couple's mouths, and their vows were flying through the air as the wind was very strong. We could have been frustrated that this happened, but in fact, we couldn't stop laughing as sometimes you need to expect the unexpected at weddings, and this was definitely unexpected and let us know it is okay if things don't go perfect, just enjoy the time you have and make the best out of every situation!"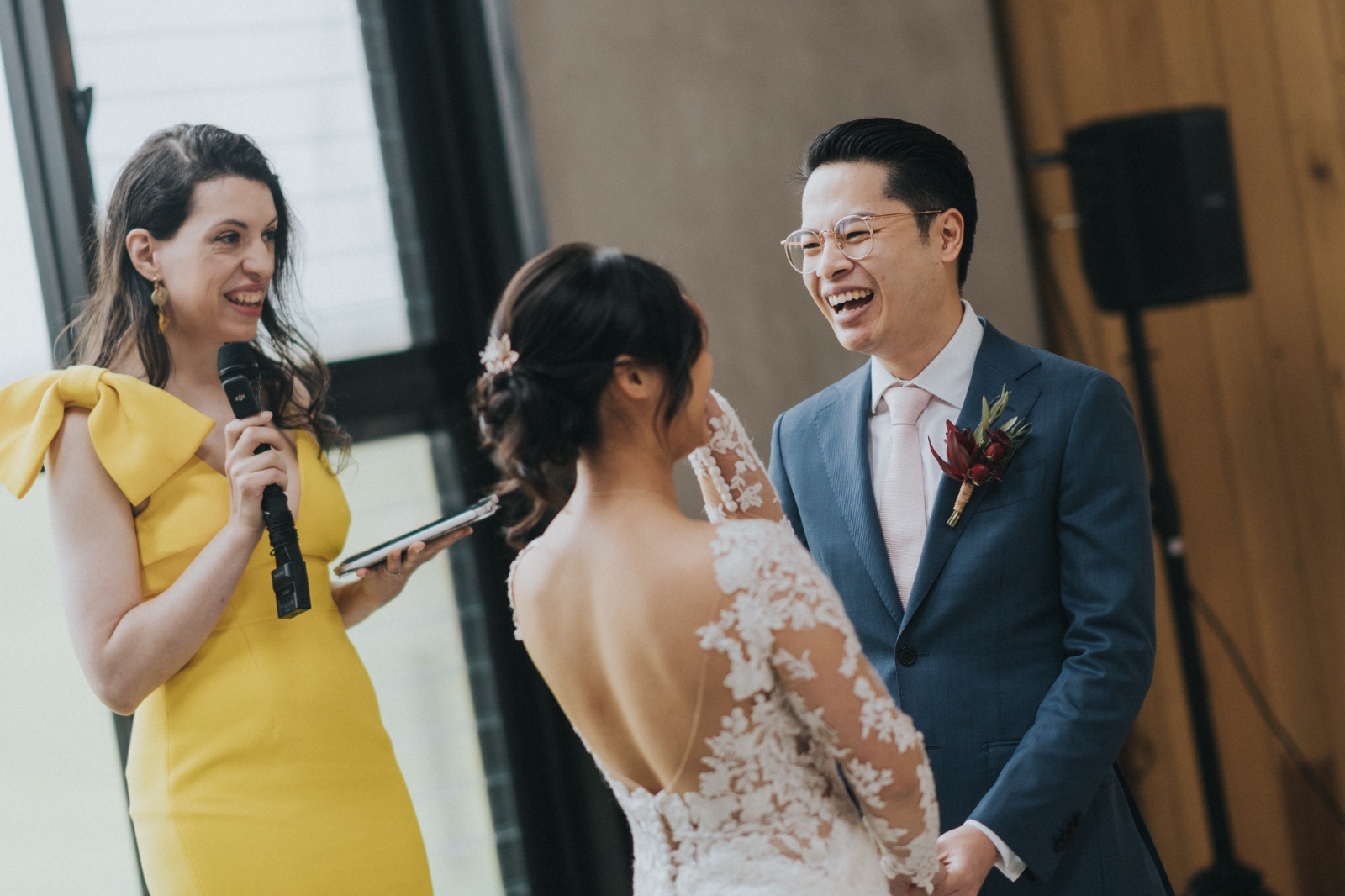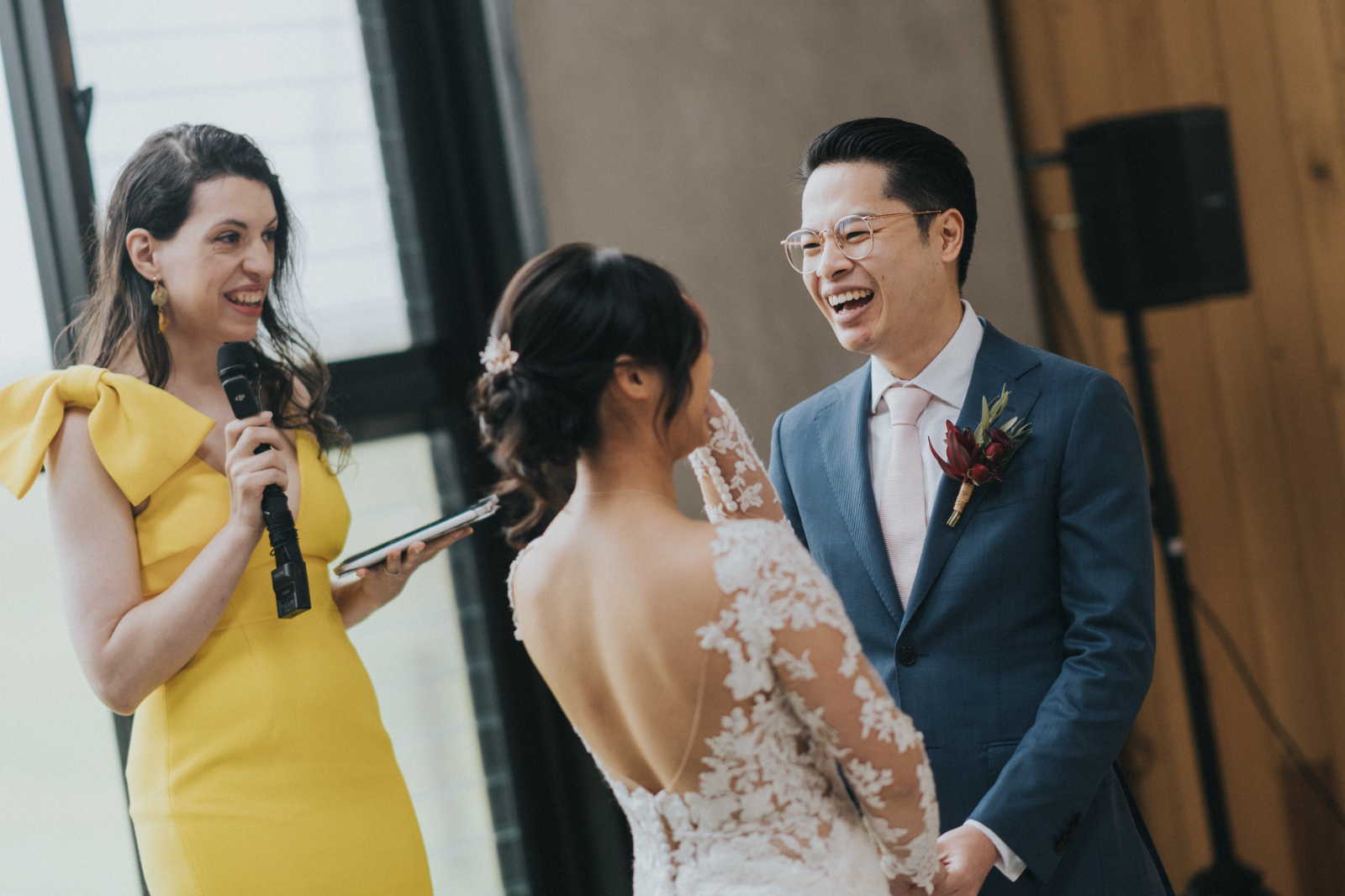 A treasure trove of excellent wedding advice
When asked about her advice for couples seeking a celebrant, Alana emphasizes the importance of a good first impression. "It is definitely important to select a supplier who you get an instant good impression about," she advises. "Click on their profile, look through their photos so you can gauge their style; are they always happy and smiling? Is their work something which you can see as part of your wedding? Can you see their passion and how much they love what they do? If you can confidently answer these questions, there is a good chance that supplier is for you!"
Closing words…
Alana offers a final piece of advice for couples embarking on their wedding planning journey: "Your wedding day is a once-in-a-lifetime experience, not two weddings are the same, and that is why it is so important to choose suppliers who you vibe with. Every single couple has a different style that they want, so I always advise reaching out to your favorite suppliers early as the most sought-after ones always book out quickly! Wedding planning should be a fun experience, and your vendors always want to ensure that you are taken care of so when it comes to your wedding day, it is all about the fun! My aim is to make my couples feel relaxed and have the best ceremony, and I always deliver on this promise!"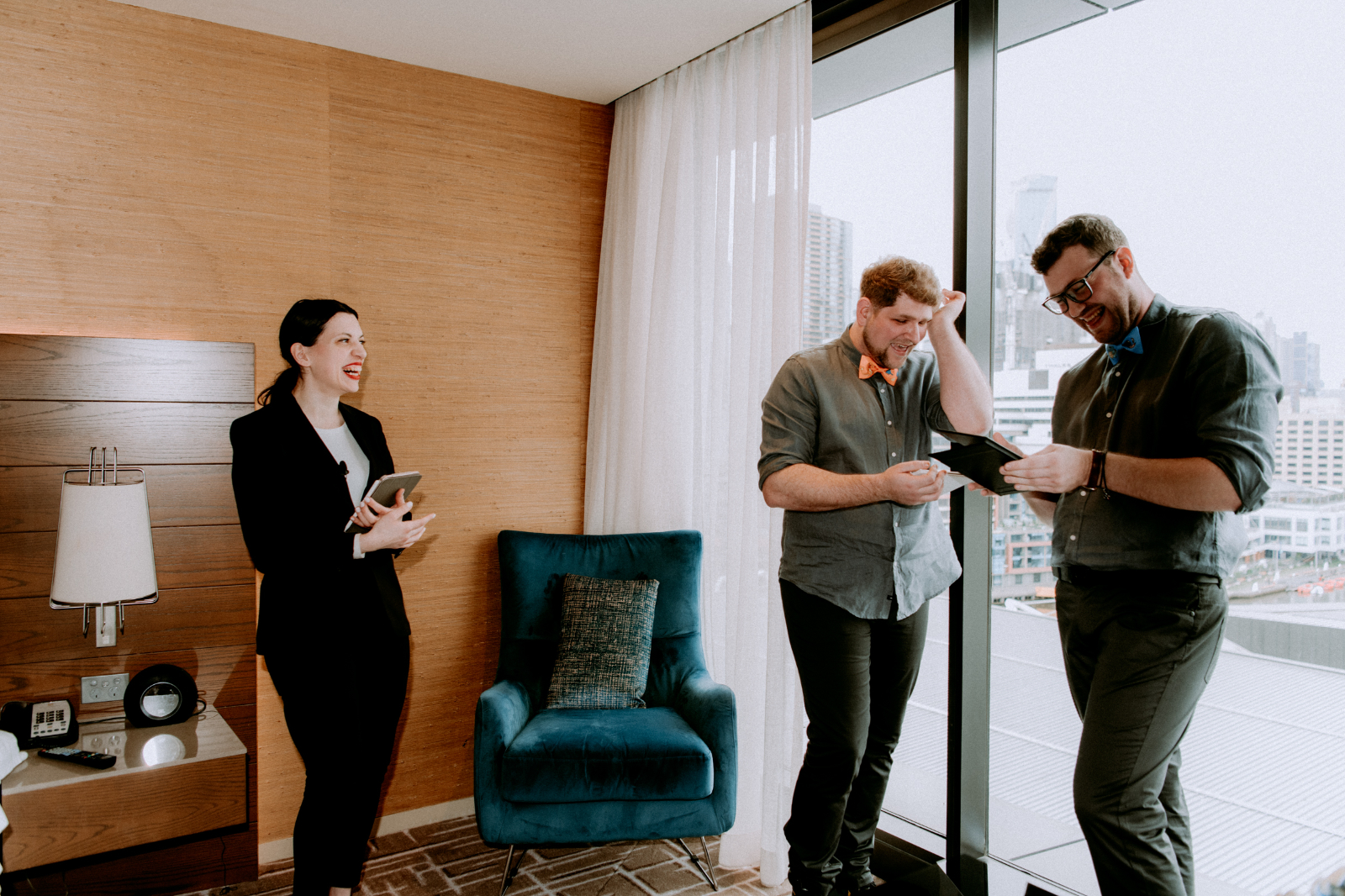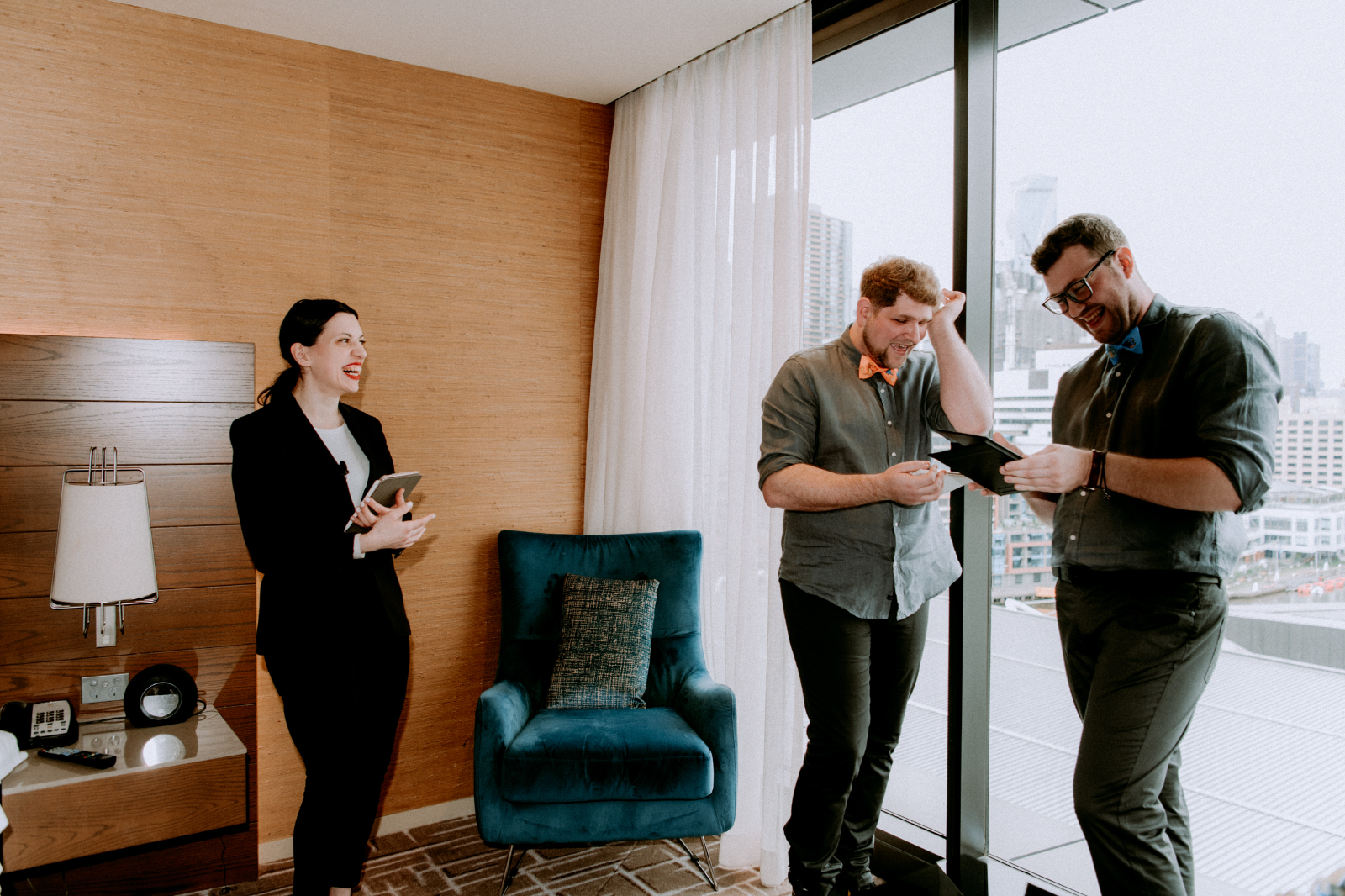 ---
Looking to book Alana for your wedding ceremony? Learn more on Alana's storefront here.