We recently caught up with Vince Candido from Wheels of Fortune Limousines Melbourne to chat about all things wedding transport-related.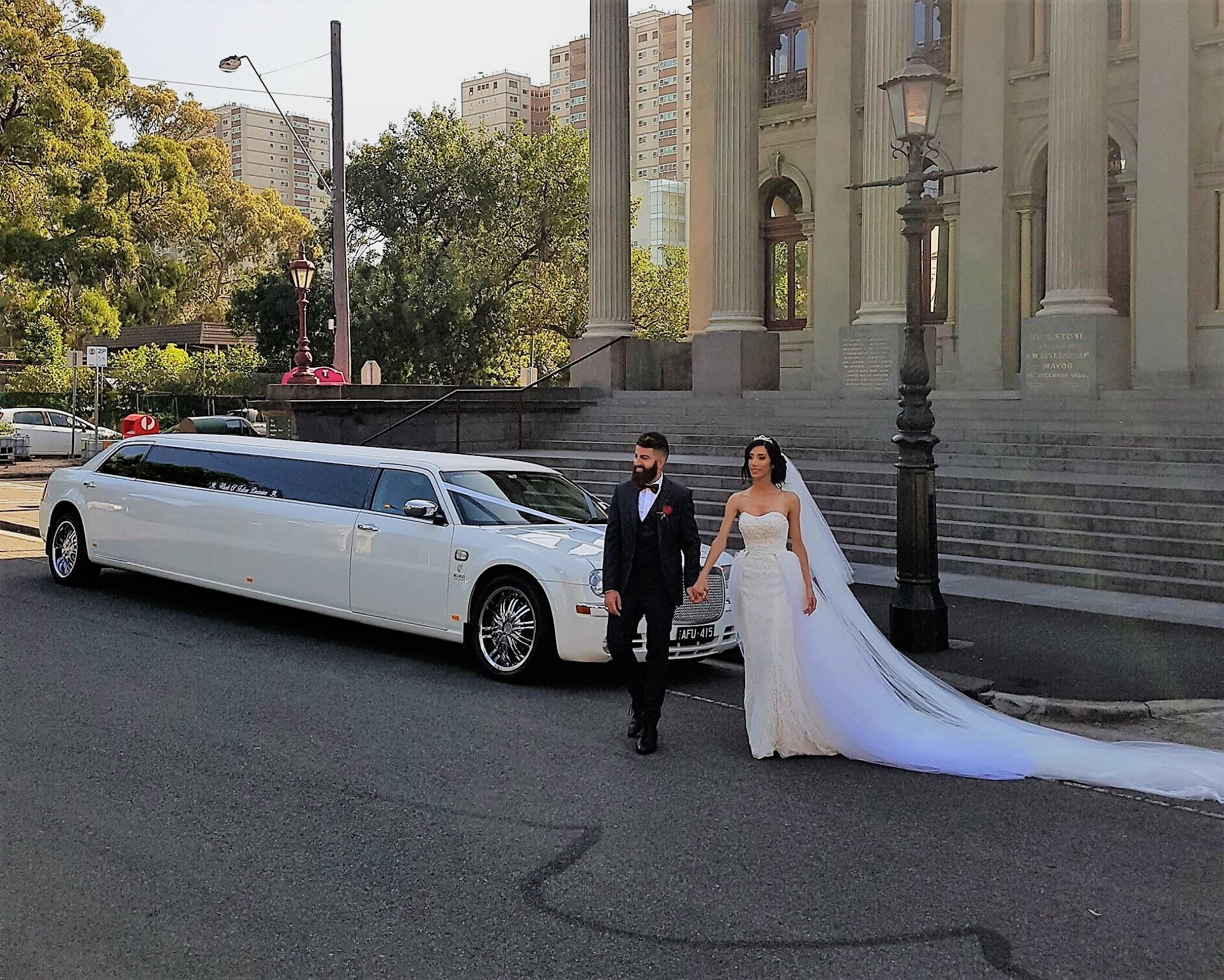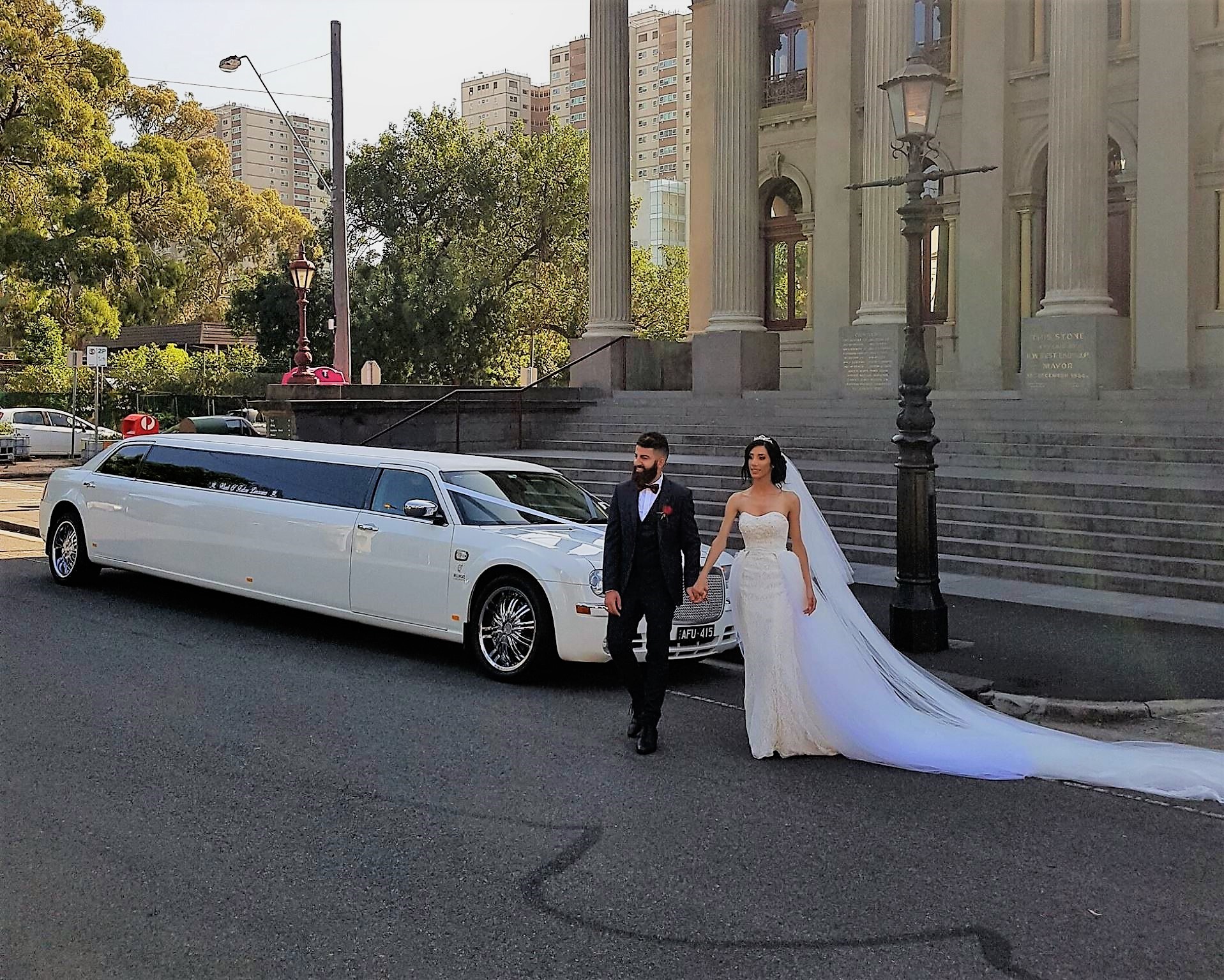 Based in Melbourne, Wheels of Fortune boasts an impressive fleet of luxury limousines that can transport you to your wedding in style. Providing an outstanding service with great attention to detail, Wheels of Fortune's experienced chauffeurs go above and beyond to provide exceptional service.
check out wheels of fortune
---
Easy Weddings: Hi Vince! Can you tell us a little more about Wheels of Fortune Limousines?
We are a luxury wedding transportation company based in Melbourne and have been driving happy couples and their wedding parties for the last six years. We are super passionate about providing an incredibly personalised service for our clients, ensuring they get to their wedding on time and in style.
What do couples love most about Wheels of Fortune Limousines?
Our couples love that our luxury limousines are designed to seat up to 18 people. This makes them the perfect mode of transport to get you and your wedding party to the ceremony in one go!

What cars do you have in your fleet? And do you have a personal favourite?
We have stunning Stretch Chryslers in black or white and a black 14 seater Hummer. The white 11 seater Chrysler is my personal favourite and is very popular for weddings as it has all bells and whistles!
What's included in your wedding packages?
Our wedding limousine packages include a professional chauffeur, wedding ribbon, interior tulle, red carpet, tyre cover, (to protect your outfit from dirt and dust as you enter and exit the car) sparkling wine, basic refreshments, umbrellas, and first aid and sewing kits.
check out wheels of fortune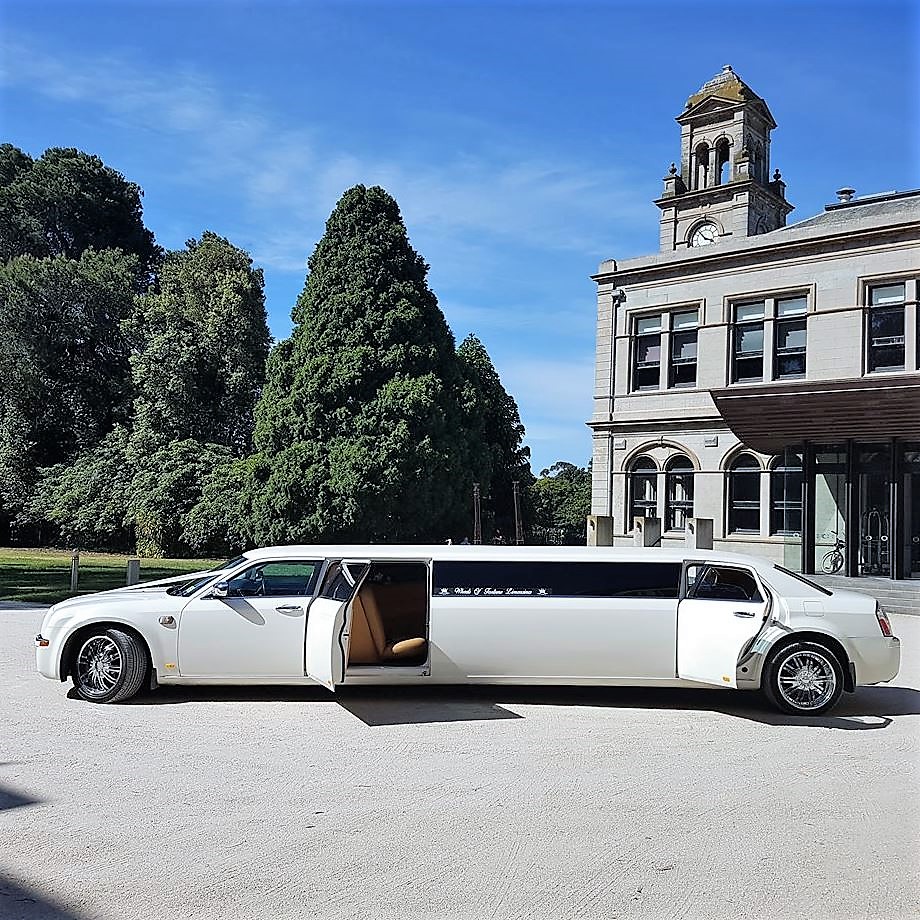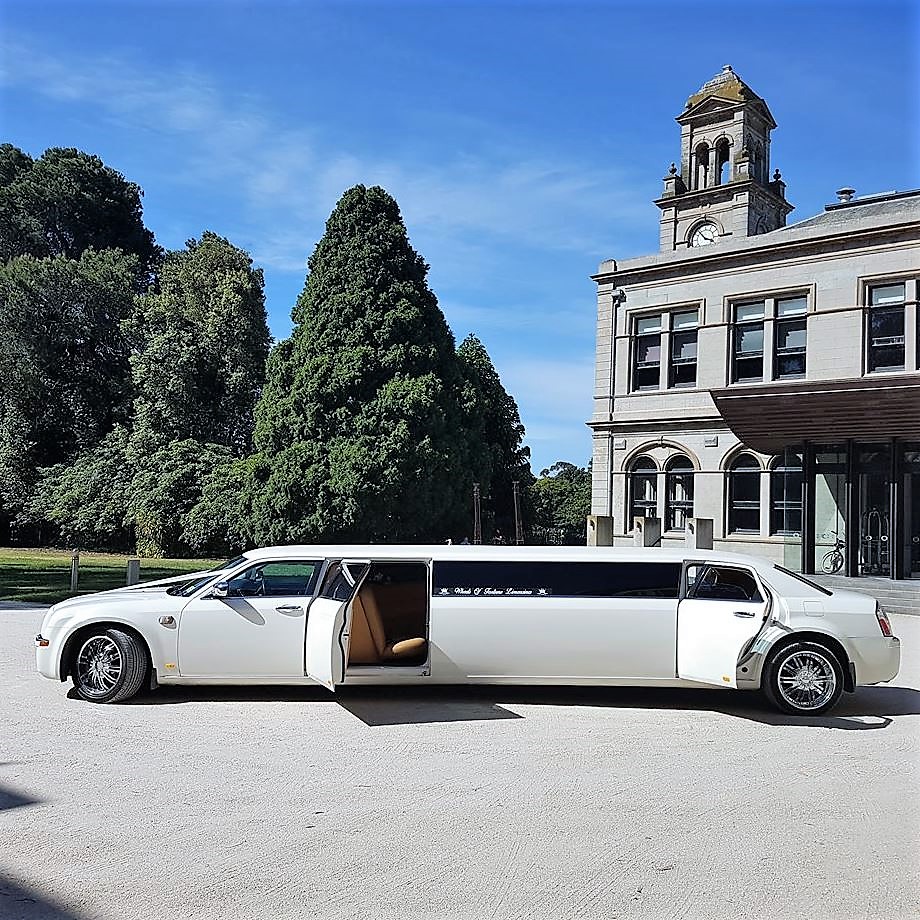 Can couples view your cars before booking?
Of course! If couples wish to view the cars before booking, they are welcome to visit our showroom in Point Cook.
How far in advance should couples book their wedding transportation?
We usually recommend booking wedding transportation anywhere from two to eight months out from the wedding.
---
browse wedding cars