We recently caught up with award-winning Sydney celebrant and MC Jordan Vassallo to chat about all things wedding ceremony related. Keep reading to discover all of Jordan's top tips for finding the perfect celebrant for your wedding.

Jordan Vassallo is a much-loved Sydney celebrant and MC known for his vibrant and fun personality. He truly loves love and will bring endless amounts of energy, laughter, and heartfelt moments to your wedding day as he crafts the perfect ceremony for you.
meet jordan vassallo
---
Easy Weddings: Hi Jordan! Can you tell us a little bit about yourself and why you became a celebrant?
My name is Jordan Vassallo, and I am a Marriage Celebrant, Theatrical Producer, Director, Actor and Creative. I often wear many different hats, and some may call me a slashy. I co-run my own company, Bloom Creative Productions, as well as Jordan Vassallo Celebrant and Sydney Micro Weddings.
Weddings and events are in my blood. I grew up in the weddings industry and was involved in them from a young age as my father was a functions coordinator. Mum and dad also had their own restaurant. This gave me an incredible knowledge of the industry from a young age.
I became a celebrant when the Marriage Equality vote was passed. I had wanted to become a celebrant for years beforehand; however, I didn't want to start until I knew ALL people could be married under the eyes of the law. It was the best decision I have ever made… aside from marrying my wife, of course!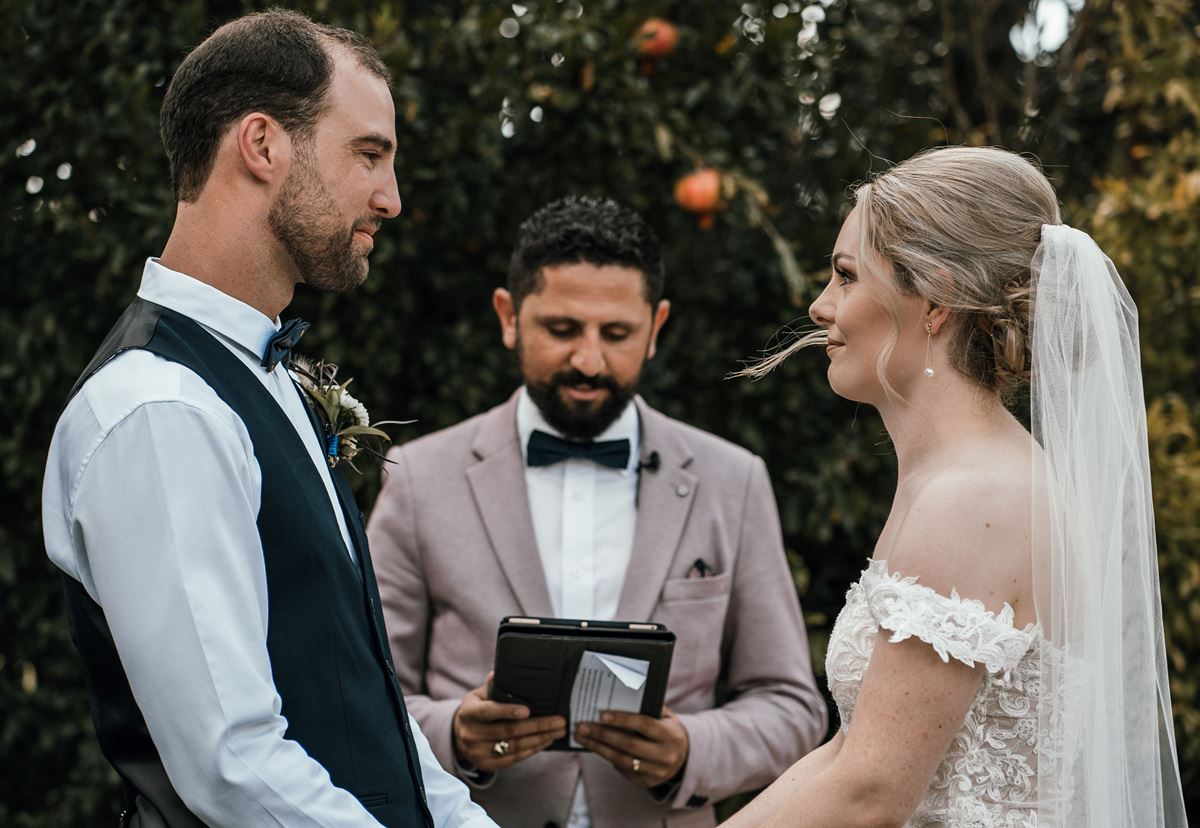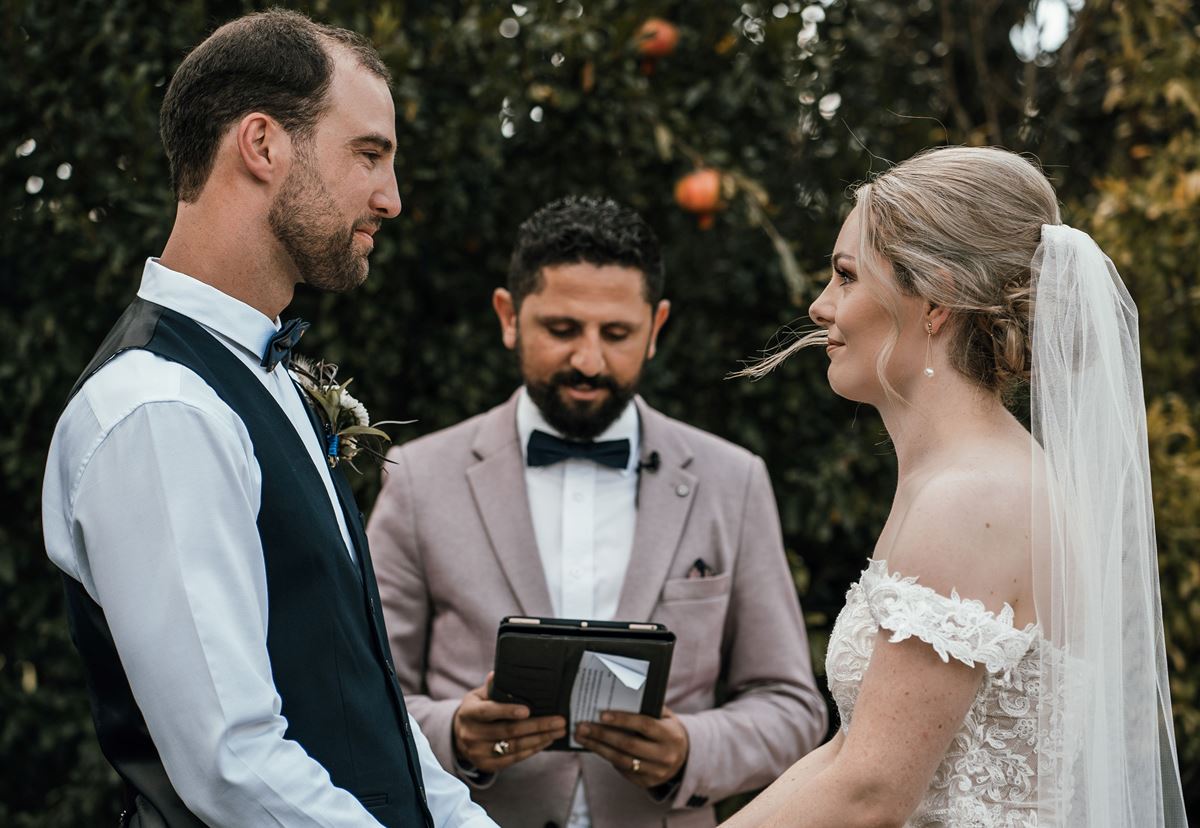 How would you describe your celebrancy style? And what sets you apart from other celebrants?
I would describe my style as personal, theatrical (if people want it to be) and easy. My goal is to do everything I can to make your wedding ceremony perfect and what sets me apart is my extensive theatre and events background.
Every moment in your ceremony is considered. I ensure that all the elements you are bringing together (celebrant, photographer, video, colours and styling) are considered when planning the ceremony's structure. For example, timing the entrance to crescendo with the music at the perfect moment, standing at the right angles to get the best photos, finding the right balance in your ceremony tone to match who you are and what you want the day to be.
Not only that, I genuinely love LOVE, and I love that I get the opportunity to help people say 'I do' to their life partner as a job. I aim to find out as much as possible about my couples and their journey, so their ceremony is completely personalised to them. No one ceremony is the same, and that's because everyone's love story is entirely different.
What should couples consider when searching for their celebrant?
Couples should look for someone who suits their personalities and can act as their guide through not just the ceremony but the whole process. All celebrants can perform a legal ceremony, but it takes experience and creativity to make your ceremony unique. Your celebrant needs to be professional and someone who puts you first and wants to get to know you and your partner's story.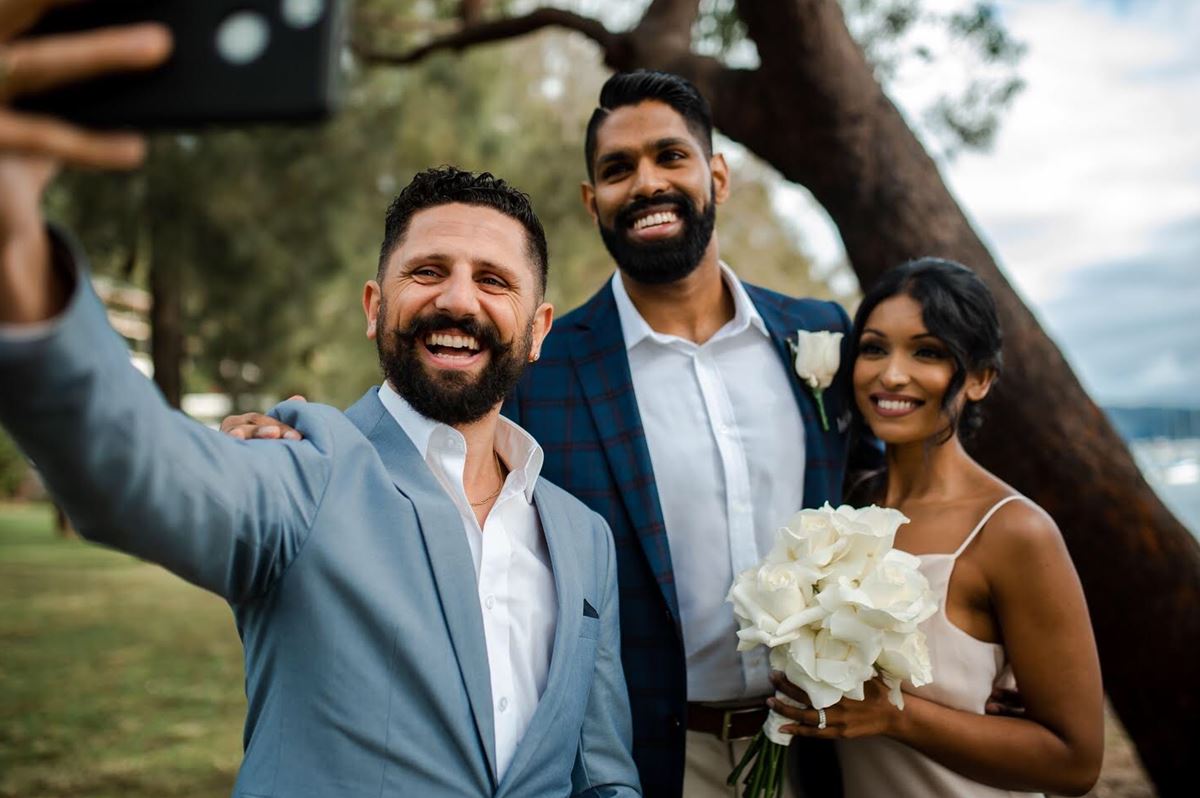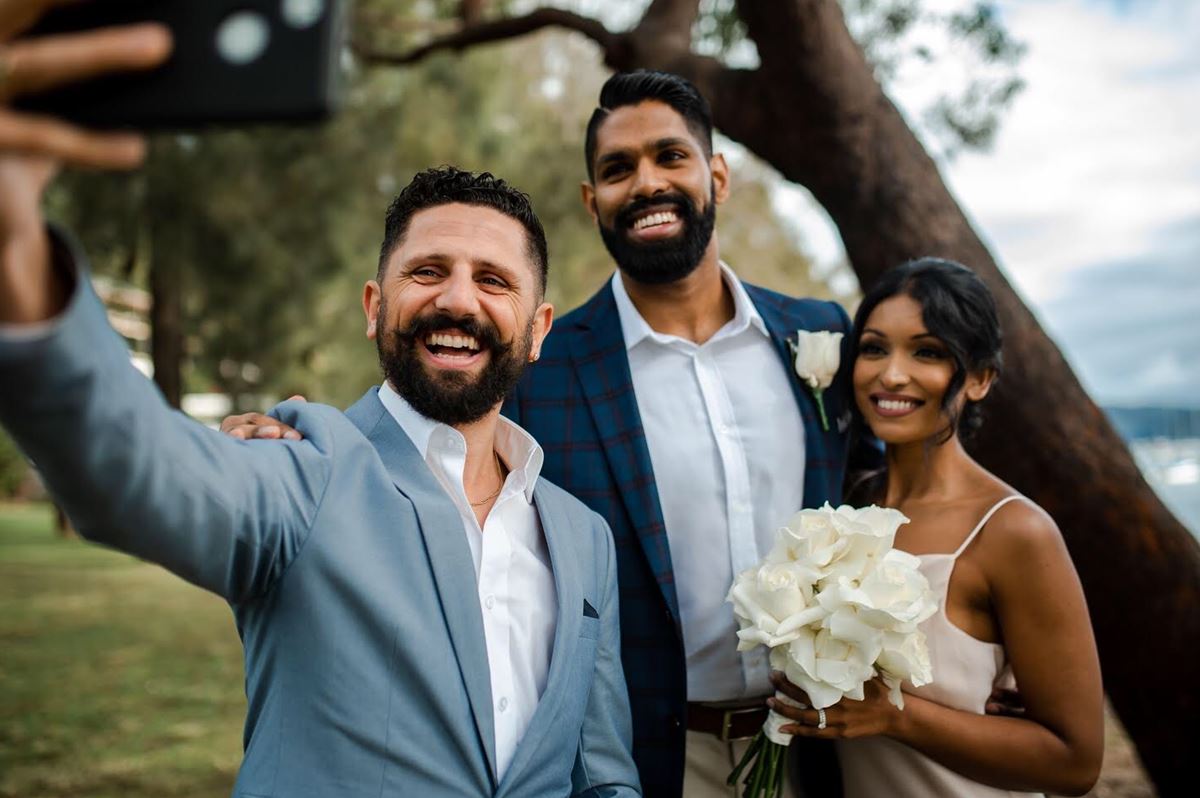 find a celebrant in your area
How do you make each ceremony you perform super special?
In getting to know my couples, we talk about all things, not just their ceremony. Weddings are a celebration of life and all that they have achieved. Together, we focus on what is important to them, such as family, kids, pets, achievements, etc. and include it in their ceremony.
As much as I guide my couples to a cohesive structure of storytelling and ritual, I am truly guided by what they want. I make sure that I also match my suit to their colour theme and style, and if the couple or their family speak a language other than English, I offer to welcome them in their language out of respect for the elders.
So far, I have welcomed people in Italian, Spanish, Farsi, Greek, Tagalog, Maltese, French and Mandarin. I also give all my couples a final script approval before the wedding to make sure they are 100% happy with the ceremony.
Do you have any tips for couples writing their own vows?
Be authentic to yourself, and don't worry about the 'traditional' way of doing this, unless you want to, of course. The vows should be so special and personal to the two of you. I always get my couples to tell me about their partner and what they love about them the most, and if they need help writing the vows, I come back to stories they have told me about each other.
The more personal the vows are, the better. They are not for anyone but the person standing in front of you on the day so if you want to be cheeky, heartfelt, cheesy, simple, traditional, whatever your heart desires, do that!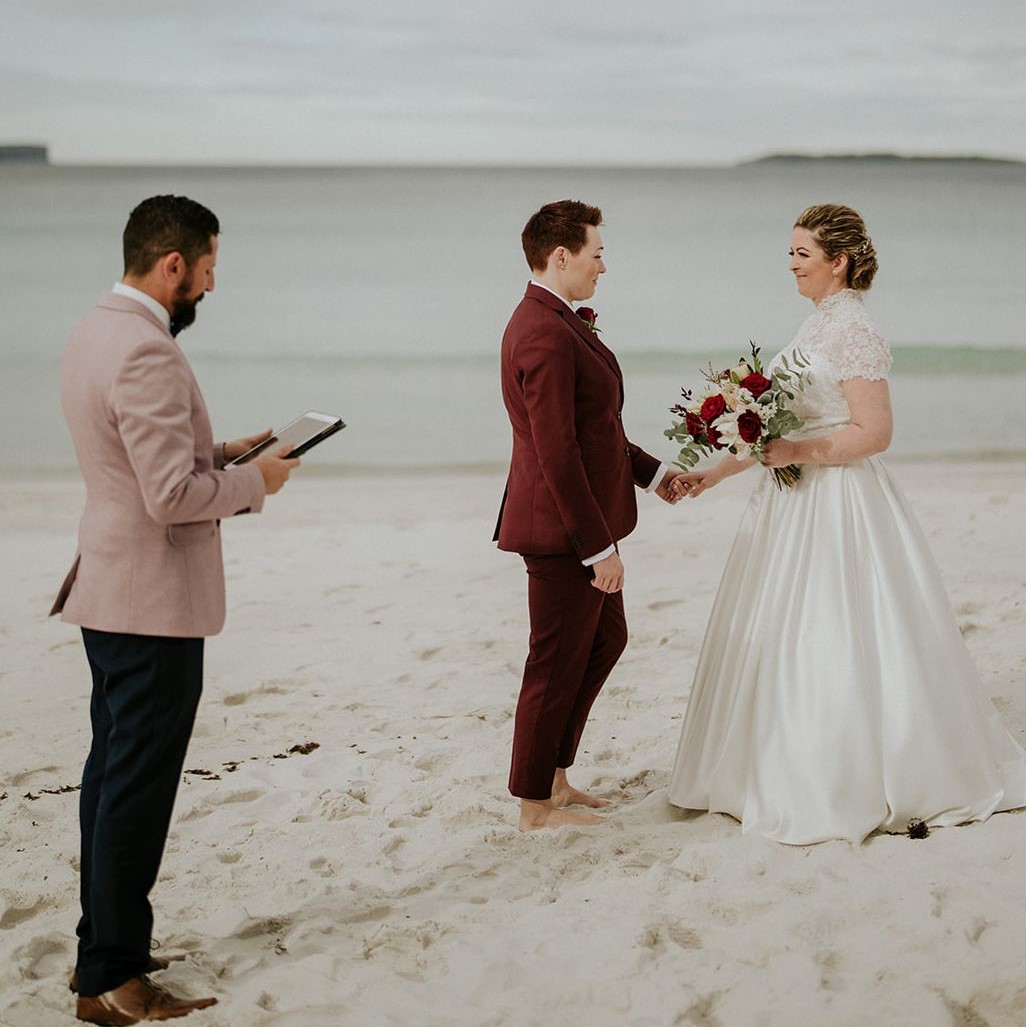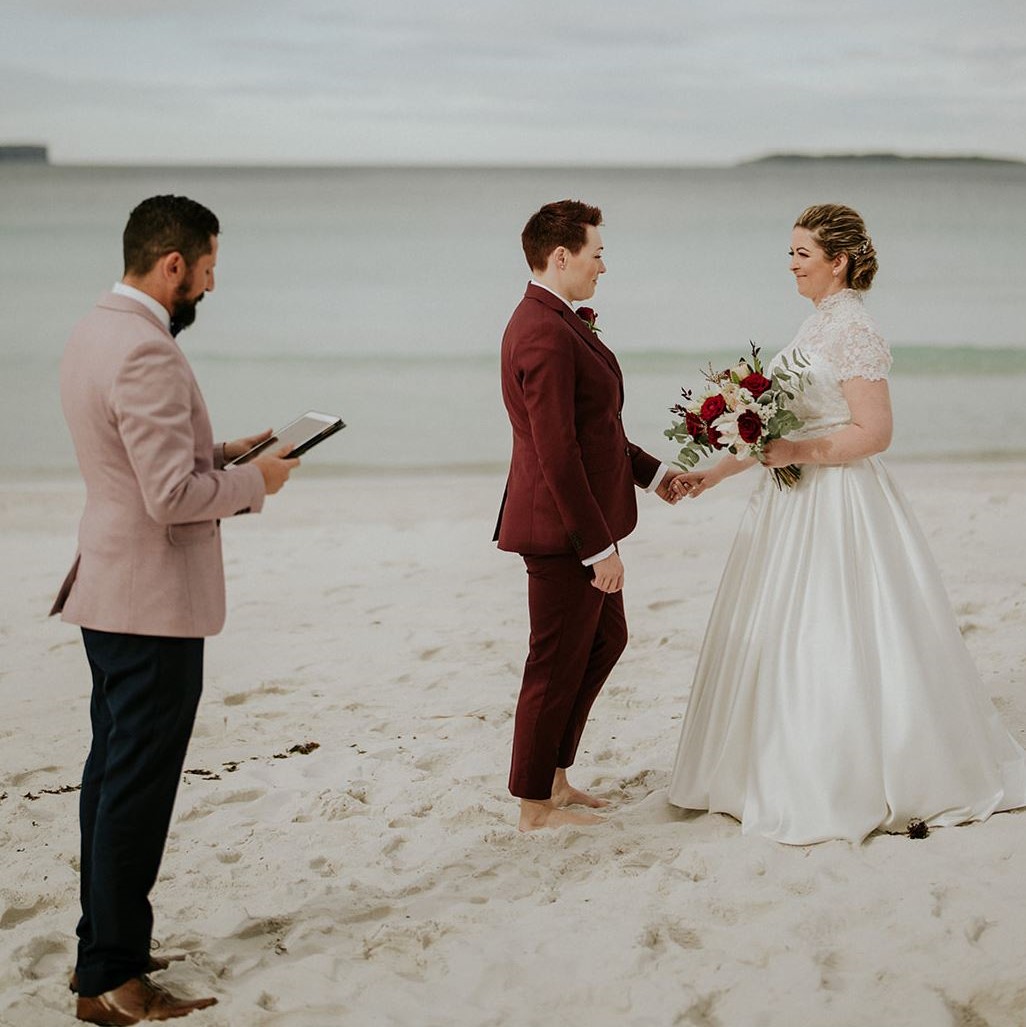 We've heard you're also a pretty awesome Master of Ceremonies — what does this involve?
Why thank you! Being a Master of Ceremonies is a great joy. I love comedy and making people laugh and feel a sense of togetherness, so it's really amazing that I get to do that as a job! It involves a lot of organisation and a lot of fun, in balance. The MC liaises with the venue staff, family members, the marrying couple, of course, and makes sure your event is completely personalised to you and is FUN! As an MC, it's my job and pleasure to take all the worry out of the wedding process!
---
Interested in booking a marriage celebrant in your area? Head to our directory.
browse celebrants