We recently had the pleasure of catching up with Jess Frost and Renee Sommerville from Merivale on IGTV. These venue experts answered all of our follower's burning questions live from the stunning Ivy Ballroom.

In the interview below, Renee and Jess answer all of the venue related questions asked by our Instagram followers, including:
Changes they've seen in weddings since the start of the pandemic
What to ask during wedding venue visits
Their top wedding planning tips
The wedding trends that are here to stay
You can watch the IGTV session on our Easy Weddings Instagram profile or keep reading below to discover the highlights.
View this post on Instagram
Find a venue
---
Easy Weddings: Hey Jess and Renee! Can you tell us a little bit about Merivale?
Merivale is a renowned hospitality group based in Sydney, NSW. Merivale has been around for 70 years, and we now have over 100 brands and venues in our portfolio! Some of our most loved wedding venues include Ivy Ballroom, Establishment Bar, and Establishment Ballroom.
How have you seen wedding planning change in the last 12-18 months?
Jess: Wedding planning, like anything, gradually and constantly evolves, but when you throw COVID and lockdowns and a pandemic into the mix, we've really seen that be amplified.
One of the biggest things is that usually, couples would come to us to start planning their weddings within 12-18 months and beyond their preferred wedding date, meaning that there's a lot of lead up to the event. However, Renee and I have started to experience couples coming to us for a wedding 6 to 12 months from now. People are just really excited to get married, and they don't want to wait! So that lead time difference has been a significant change for us.
The second major thing is that the connection is really important after being in lockdown for months and not seeing your loved ones. So this has translated into people wanting really intimate and meaningful experiences for their weddings.
Other people are also thinking about the whole wedding holistically and thinking, "what experiences am I going to offer outside of just the reception; are we going to do a little 'get to know you' dinner, are my ceremony and reception close enough that people don't have to go home and come back to again, once my wedding is done, maybe I'll do a little post recovery brunch or lunch, how am I making a whole weekend out of it?"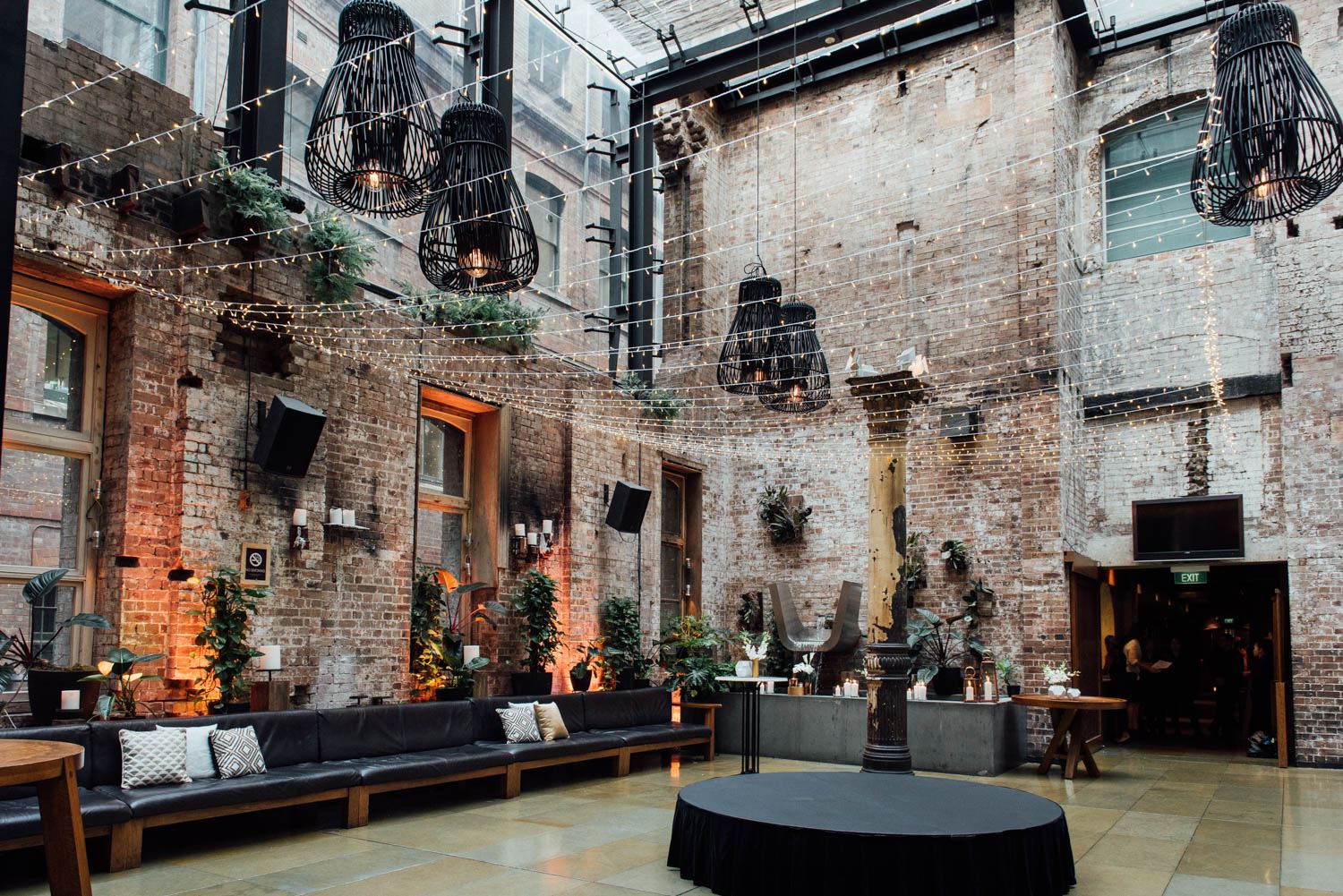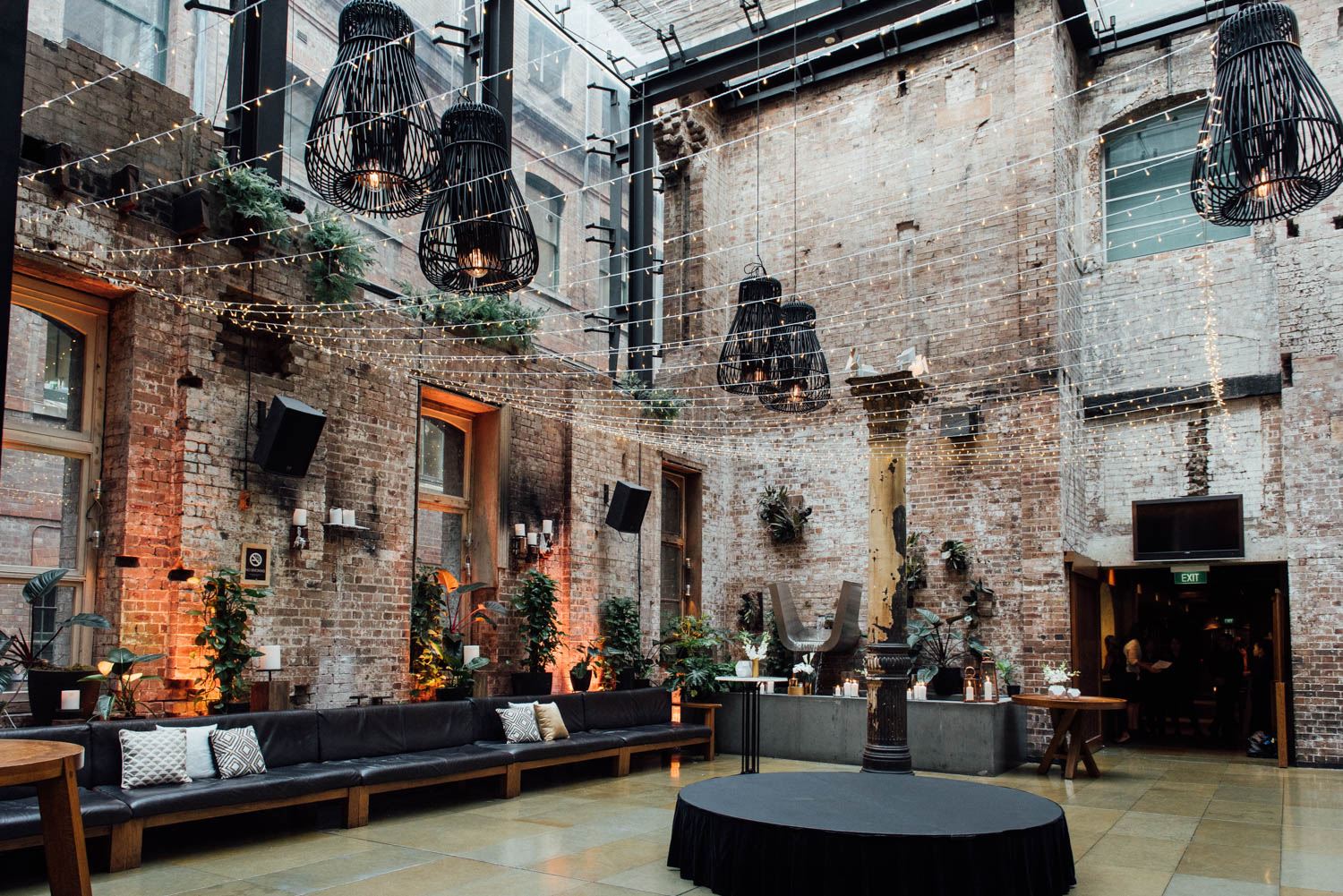 What are some wedding planning trends that you think COVID might have changed forever?
Renee: One of the biggest trends we've seen change with COVID that we think is here to stay is localised weddings. Couples who are a little nervous or unable to plan an overseas or destination wedding prefer a more centrally located venue. Guests won't have to find accommodation, and it's easy to get from ceremony to reception if those are held at two separate venues.
The second trend we're seeing more people lean towards is booking a venue that does it all. We've seen a rise in couples who come to us and say, "we just want you to do it". And the great thing about Merivale is that we have so many amazing relationships with suppliers, so we can be that one-stop-shop for our couples.
With the pandemic, many couples planning their weddings still worry that they might have to postpone their wedding, so going for a venue that can do all of the planning and postponing is a huge bonus.
Another significant new trend we're seeing is the rise in intimate weddings. People are really thinking about what's most important to them, the core close family members. I think those more intimate, smaller weddings will be around to stay for a while.
What are the advantages of a weekday wedding?
Jess: There are a lot more weekdays in the week than there are weekend days! So, in terms of actual availability, you'll get a lot more out of it, especially if you're trying to get married with a shorter lead time, say six to 12 months.
We do see a lot of Sunday weddings as well. So whilst weekday weddings are growing in popularity, Sunday weddings are increasing just as quickly — it doesn't have to be your typical peak Saturday wedding anymore!
The availability of suppliers is also a huge factor to consider. If there is a photographer or florist that you really want as your wedding supplier, it will almost always be easier to secure them on a weekday.
Another factor to consider is that you might get some lower rates for weekday weddings, depending on the venue. At Merivale, our core wedding venues don't have weekday and weekend rates because we provide the same level of service all year round.
But, if you were looking at something like one of our restaurants, for example, obviously a Monday or Tuesday takes a much lower trade than a Friday or Saturday, so if you really love that restaurant and want to host your wedding there, then it might be worth looking at a Monday night wedding to get your dream venue at a more suitable price for your budget — then you won't have to compromise on everything else to get the wedding of your dreams!
The last thing is just your guest availability, especially post-lockdown. I feel like people's weekends are just so full at the moment because we're all going back out and doing things we couldn't do for the last few months.
So, in this case, having a weekday wedding gives your guests the chance to take a day or two off work and make the most of it, especially if you're doing pre-wedding dinners or recovery lunches. Why not make your mid-week wedding a mini-vacation and give people an excuse to have a bit of a break from work?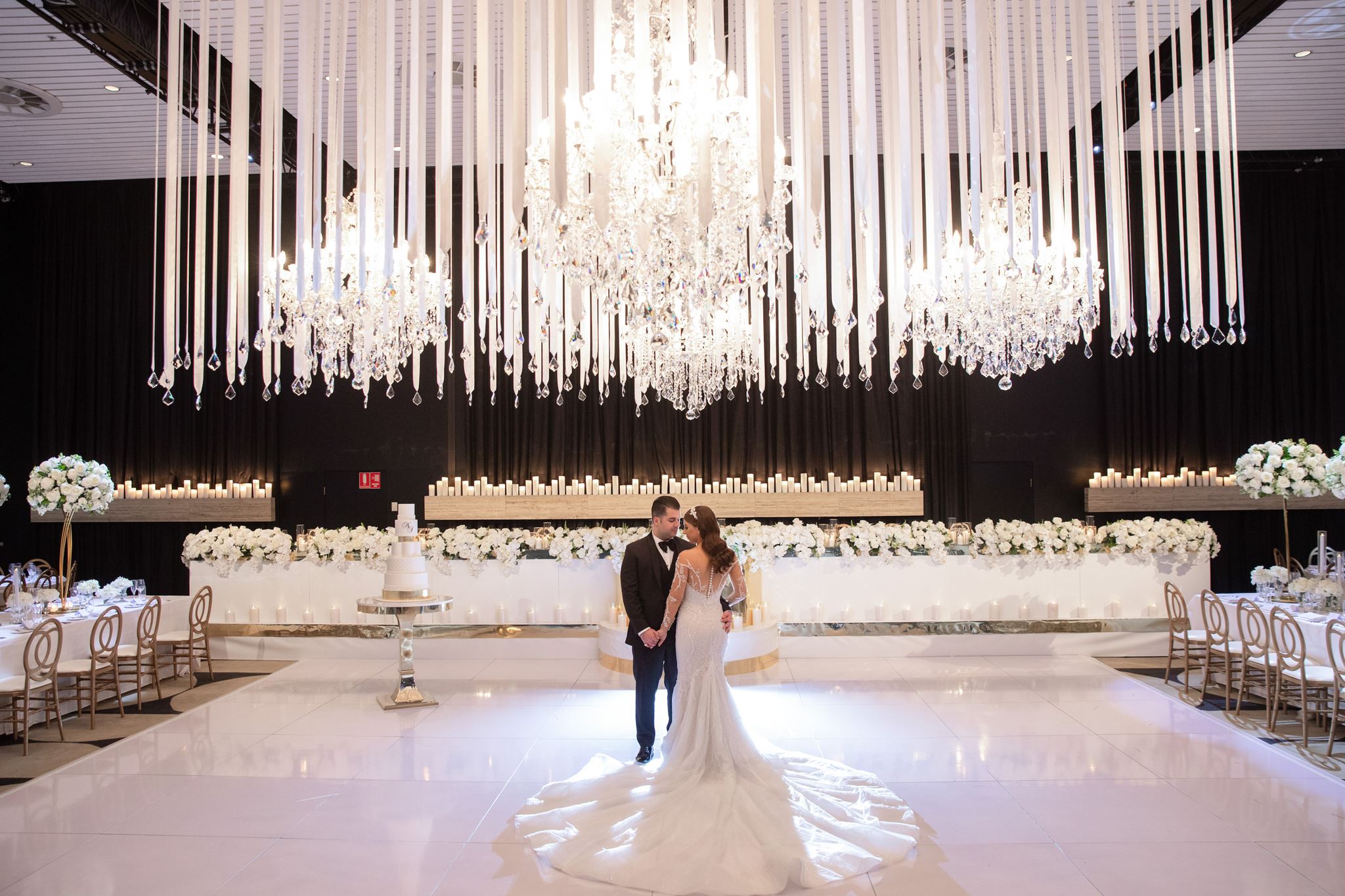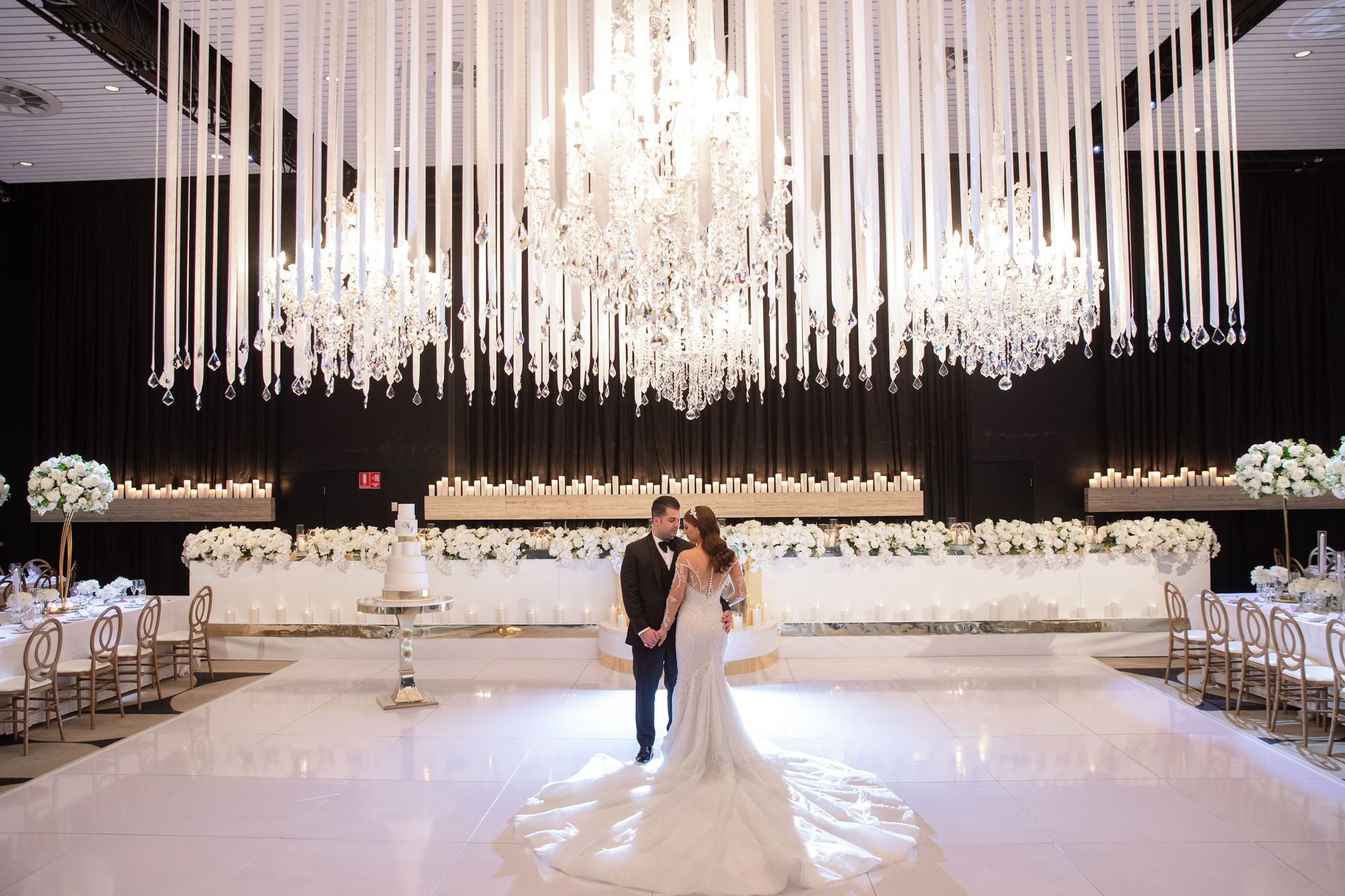 A huge thing we've seen, mainly in the US and UK at the moment, is a rise in anniversary receptions. Have you come across many of these bookings yet, and how do they work?
Renee: In the last couple of weeks, I've seen quite a significant increase in those sorts of parties — the "post elopement"; that's what everyone says to me when they enquire.
So for the couples who had to compromise on their actual wedding days, either because of guest caps, dancing restrictions, or any other reason, they choose to have a larger party later on — so these types of celebrations are definitely on the rise! And they're usually more relaxed, more casual, and can be even more fun and just focused on the party and celebration, rather than a more formal sit-down wedding.
What questions should couples ask during their venue visits?
Jess: The first thing you want to do as a couple is figure out what's really important to you. Before you even go into the venue, think '"what are the five things that we need to know? What's the most important thing, so that our wedding is a big success?"
If you're seeing four or five venues in a weekend, it can be overwhelming, especially if you've got a person there trying to take you through all of the different spaces. You can easily forget what you wanted to ask and only remember once you've already left. So write everything down and go in really prepared. Then, you'll leave knowing which venue ticks all the boxes of non-negotiables!
For example, if food is really important to you, make sure you're asking not only what the menu is but where the food is sourced. What does it look like when it's plated, is the serving size decent, and what level of service can you expect for your guests.
It's also important to lean in on your venue team — they are the experts! We plan weddings all of the time, our team services weddings every week of the year. For most couples, it's the first wedding you've ever had to plan, so it's hard to understand where to start.
Make sure you take advantage of your venue team! They're there to not only answer your questions but also offer recommendations, guide you through some of the processes and probably give you some little hot tricks that you didn't know.
Wedding planning can often feel like a daunting task. What advice would you give to couples on where to start?
Renee: First and foremost — enjoy it! Enjoy the journey you're on because your wedding planning should be just as fun and exciting as the day itself. There's nothing worse than 12 months of stressing and not being able to enjoy what you're doing, and then the day's gone in a blink of an eye!
Second, in that same breath, is don't get bogged down by it. Don't let it take over your entire life. Yes, it's exciting. Yes, it's a big event coming up. But I think it's crucial to allocate time per week to plan. For instance, there'll be one day a week where you sit down with your partner, and you have "the wedding chat", and then go and enjoy your life and go out and still do things that aren't wedding related.
The biggest thing after that is to start locking everything in! First, lock in your venue and ceremony location. Then lock in your photographer, videographer, (my tip is if you opt for both of those, get a suggestion from one of them of who they work well with because there's nothing worse than a photographer and a videographer fighting for the shot, you want them to work cohesively together!)
After that, find your dress, because those alterations can take a few months sometimes. Then, your florist — because florists can typically only do one wedding in a day. After that, get to all the smaller bits and pieces (your stationery, cars, bridesmaids' dresses, etc.) — if you get the big stuff out of the way, you can have a bit of a breath.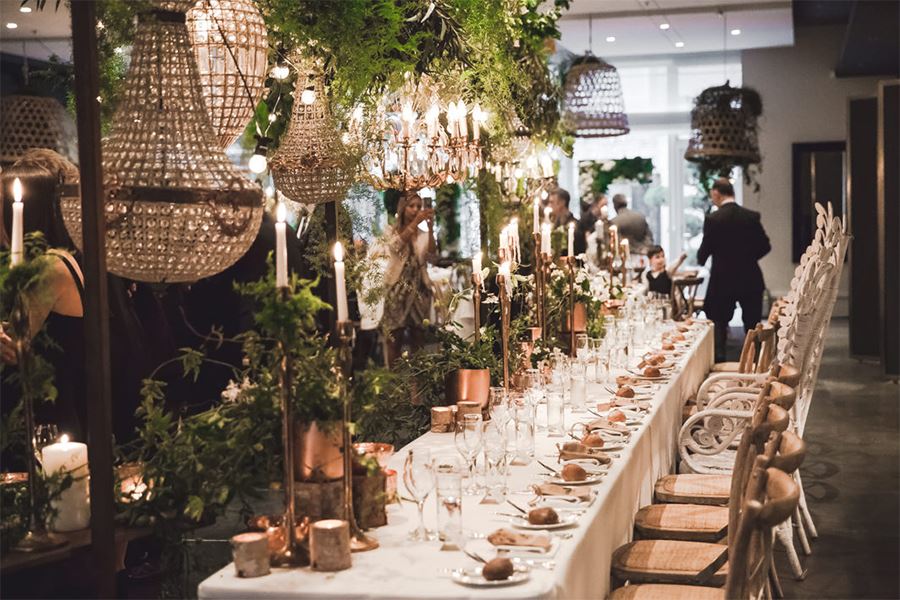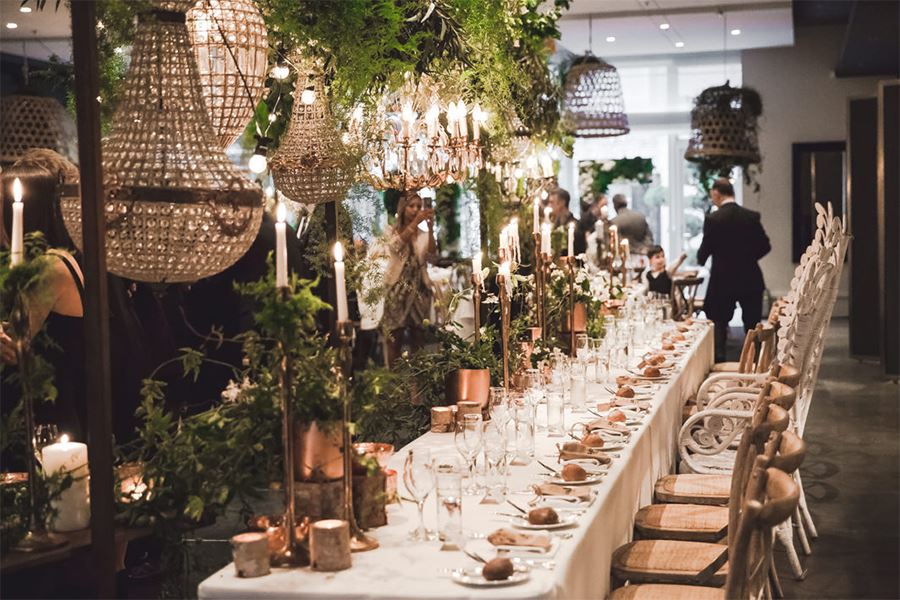 How important is wedding catering to you?
Jess: At Merivale, we are first and foremost a hospitality business. What that means (to me, personally) is that we live and breathe food and beverage. It's the most important thing to us.
When it comes to our event spaces, we have a restaurant ethos. That means that whether you're dining at one of our Merivale restaurants or booking an event in one of our function spaces, the service is always of the highest quality, no matter what.
Everybody knows that the one thing everybody always comments about at a wedding is the food. Either the food was great, and I had a great time, or there wasn't enough, and I was hungry, and I had to stop at McDonald's on the way home.
Catering to us is more than just feeding your guests, it's about giving them a beautiful, memorable experience.
We give our couples the opportunity to design a menu that reflects them because nobody knows your guests as you do. So flexibility is really important in catering as well. And having a menu that is going to be a crowd-pleaser for your guests.
What we promise for you is exceptional, high-quality food. We work with some fantastic, local and very sustainable suppliers. Our food is plated beautifully, but there are substantial serving sizes — so nobody will leave hungry.
Can you tell us about one of your favourite Merivale weddings?
Renee: Honestly, it is hard to pick just one as there are so many to choose from! I think the really exciting thing, especially with the Ivy Ballroom, as an example, is how blown away I am every weekend when I walk in and see it transformed.
Thinking back to earlier this year, Elise and Chris had a particularly beautiful wedding in the Ivy Ballroom. It was beautiful, elegant, pared-back styling, crisp white and neutral linens, and lots of candles. It was just a stunning reflection of this room as a whole.
I think that's also a crucial factor to consider when you are doing your styling — think about the space and play off that. We always joke about how the one thing you can't change in a venue is the carpet. So, playing off that — the great thing about the Ivy Ballroom is that it's all neutral colours, so any sort of style can suit it, which is amazing.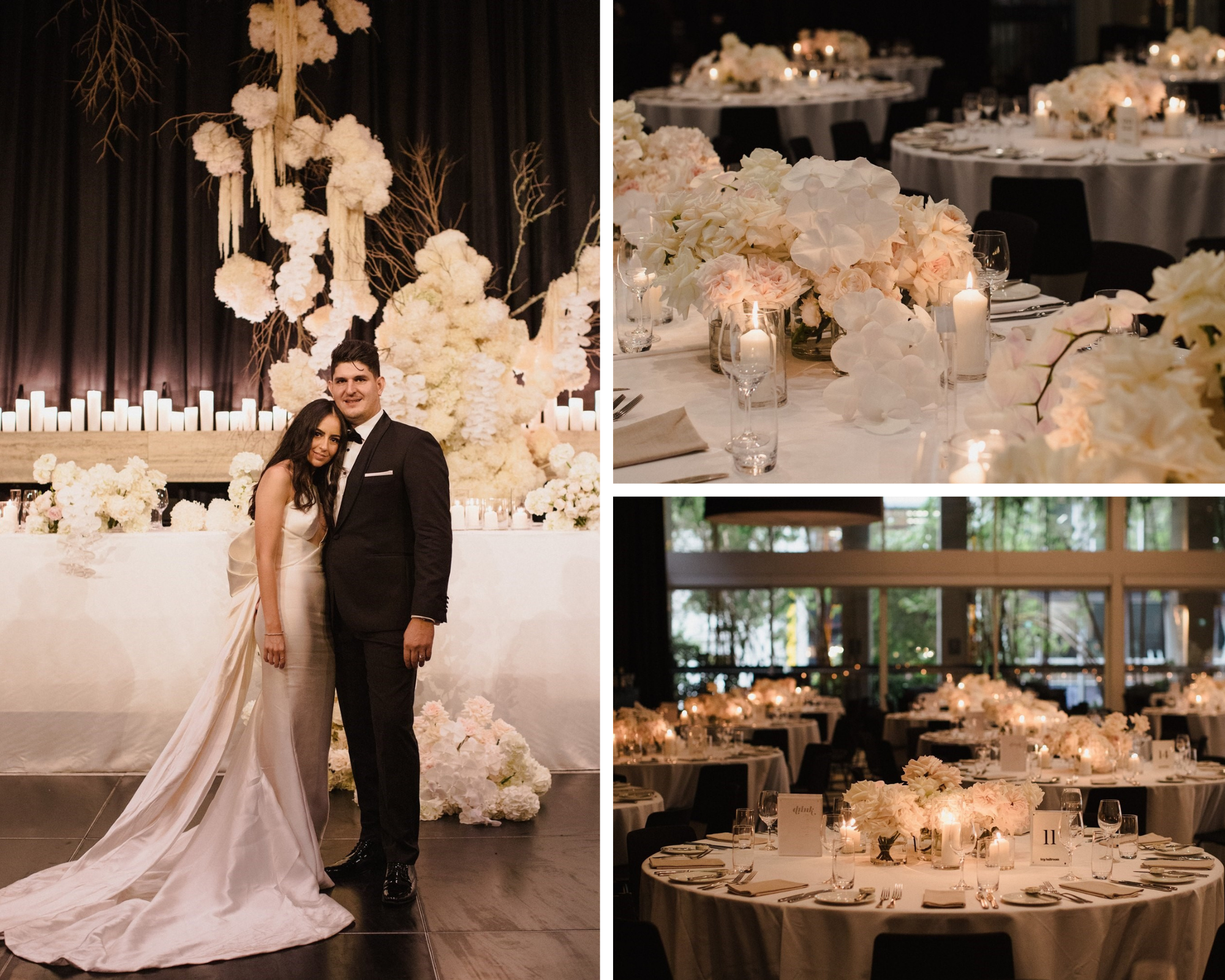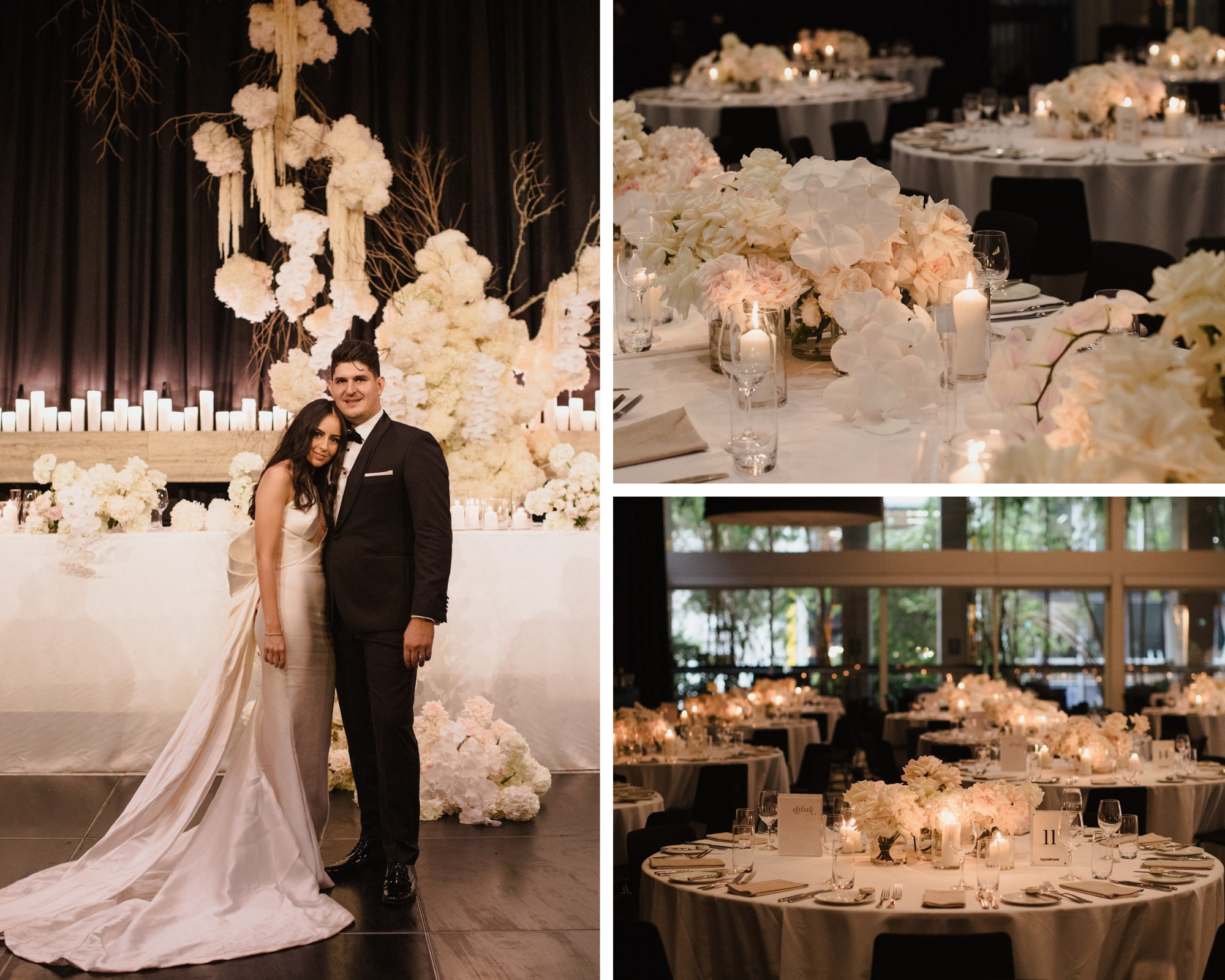 Can you share some tips on how to have your dream wedding while keeping costs down?
Jess: The first thing you want to do is set your budget. Before you start contacting suppliers, sit down with your partner and work out your budget and how much of your budget you want to go to different suppliers. This all comes back to what we said before around what's most important to you. Depending on what features of the day are most important to you, that's where you want to allocate the most budget or the most flex to the budget.
Then, give yourself a little bit of a buffer that you can play with as you need to. Also, being really honest with your budget is good. There are a lot of couples that we talk to at the beginning, and they feel a little bit hesitant about letting you know what their budget is. Sometimes people feel like suppliers will increase their rates if you give them too high a budget.
But if you're booking amazing suppliers or you're working with a great venue team who care about you and making your dream wedding come to life, giving a realistic budget helps guide you through.
When we talk about budgets, people think that value equals a lower dollar figure, but bear in mind that just because something costs less doesn't mean it's a better value. If you pay money for something and it doesn't work out how you envisioned it, you've wasted more money than if you'd saved a little bit more and gone with the right supplier. So make sure that when you're investing the money, you're doing it properly.
Where should couples start when choosing a theme for their wedding?
Renee: I always tell my couples, "your style should be a reflection of the both of you." I think that's really important. Don't just choose things that are trendy if they have nothing to do with you and your relationship.
The more you incorporate parts of yourself into your big day, the more your guests will feel connected to you. Your favourite foods, favourite colour, favourite flowers, those things will stick with you.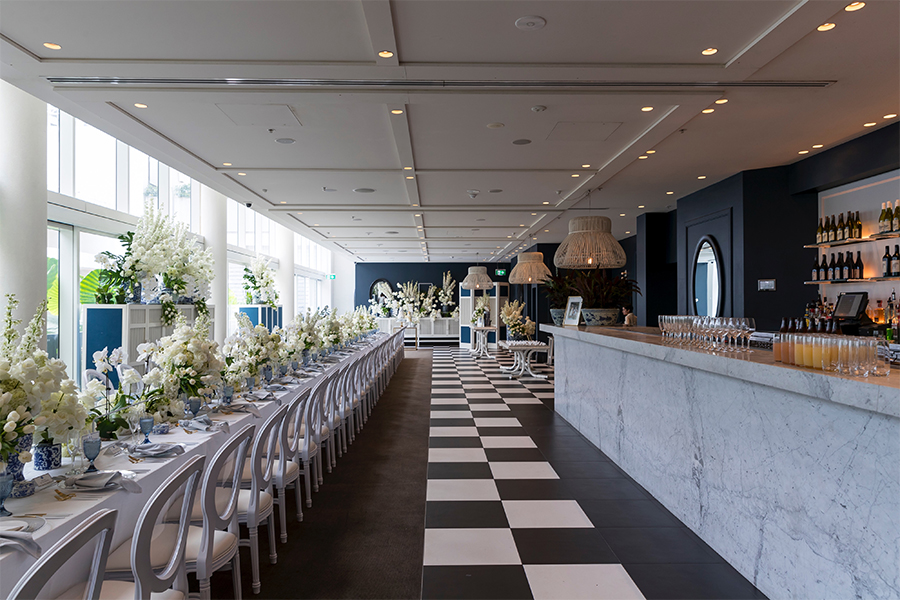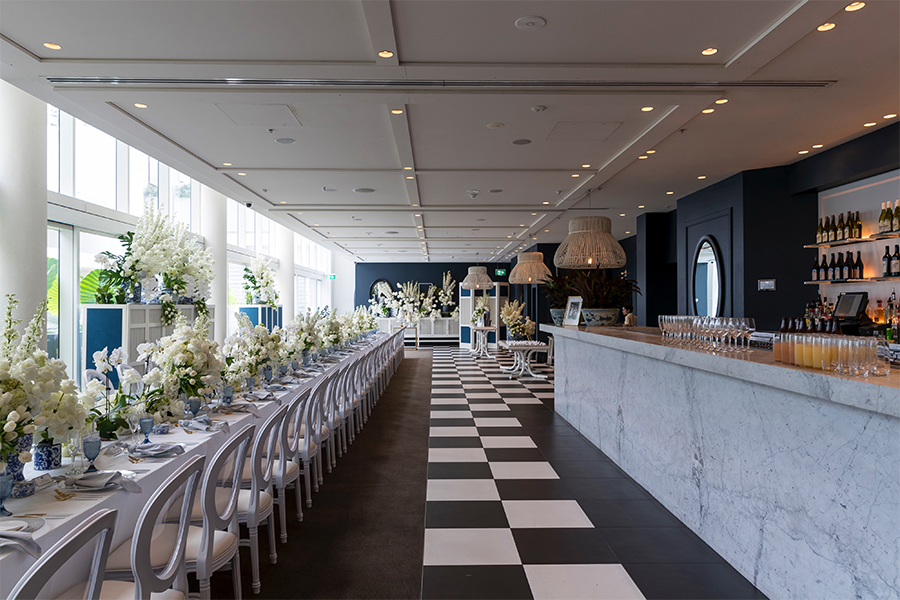 How do you tie it all together without a wedding planner?
Jess: Honestly, bit by bit! A wedding planner is amazing — the number of things they do and pull together is incredible, and that's the whole point, right? They live and breathe that every day. They work with all of those suppliers, and they have all those relationships, so to be able to do it without a wedding planner — and you absolutely can —  is just about figuring out how to tick things off piece by piece, rather than trying to do the whole thing at once.
Give yourself a bit of time, give yourself permission to go, "I really don't feel like doing wedding planning this week, so I'm going to do it next week instead", and don't beat yourself up about it. It's a journey, and it's yours to take.
There is so much to wedding planning that I think people don't realise until you get into the nitty-gritty of it. And so if you find yourself in a bit of a tunnel and you think, "oh, I haven't considered all of these other 20 elements", that's okay. They can all be filtered through at a later stage.
This is where your venue team, suppliers, friends, and family come in! Don't be afraid to ask for help, advice or support. Having suppliers or a venue team that genuinely care about you is the best — we are here to guide you, to give you support, and to jump on a call and ideate with you.
How does the Merivale weddings team help with the planning process? What can couples expect when working with you?
Renee: As soon as that enquiry lands in our inbox, we love to just get on the phone straight away. I love to understand who the couple is, what their dreams are, what they want. I think it's so important to have that initial contact because you can't send a quote to someone with whom you haven't spoken.
From there, I organise a site visit, which we do Monday through Saturday. Then, when they come in, I welcome everyone, family members, anyone's welcome. We go through the venue and get into the nitty-gritty of everything — answer any questions, chat about packages, etc.
As far as the team goes, I describe us as a three-part system. First, there's me on the sales side, and then you'll have a dedicated event manager who will help with planning all those finer details, helping with your main menu selections, helping you source quotes, etc. Then you'll have an operations manager on the night who will execute the event.
That's how you have a seamless experience from start to finish because we're dedicated to each journey.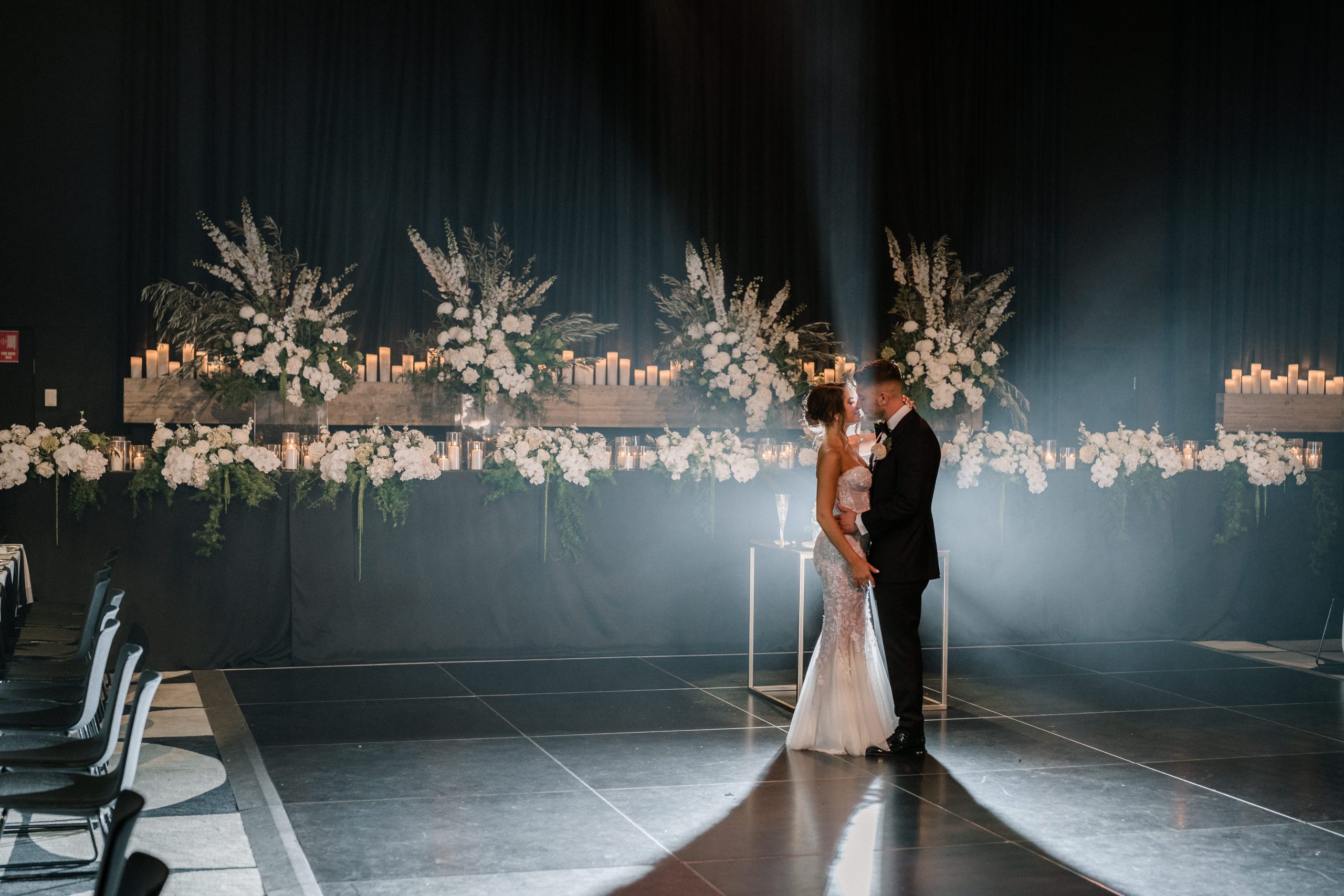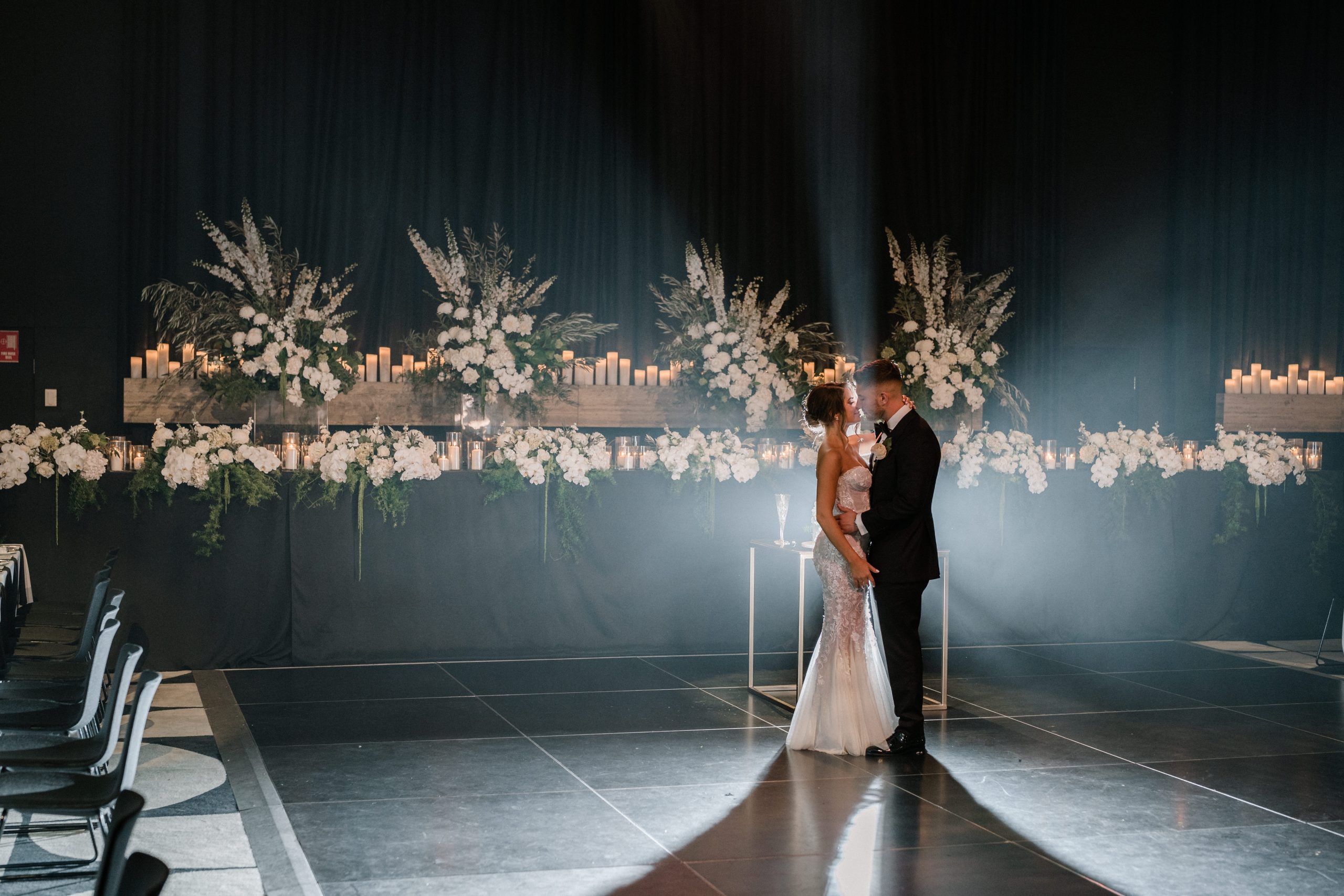 ---
browse venues