We recently had the pleasure of catching up with the lovely Jenny Law, owner of Le Fabulous Sydney, to chat about all things wedding hair and makeup related. Keep reading to discover Jenny's top tips as she gives us the inside scoop on achieving flawless bridal looks.
Working with 100+ clients per year and with more than 13 years of industry experience under their belts, the Le Fabulous team knows a thing or two about making Sydney brides feel special on their wedding day. It's not hard to see why Jenny and her wonderful team have received more than 120 glowing reviews here on Easy Weddings — check them out here to see why previous clients are raving about Le Fabulous Hair & Makeup.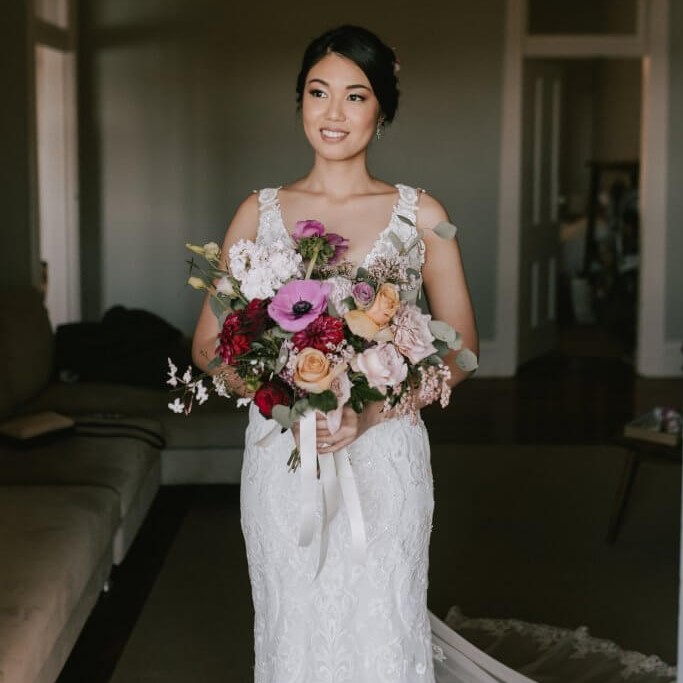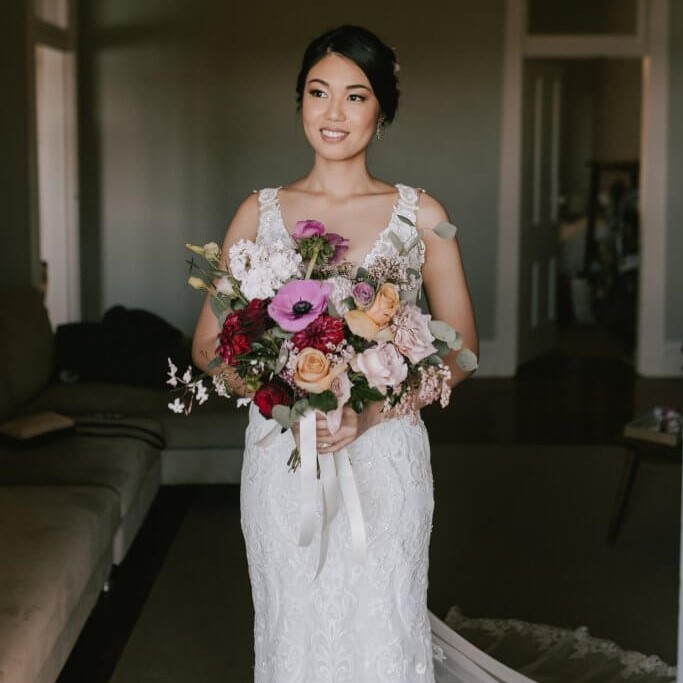 CHECK OUT LE FABULOUS
Easy Weddings: Hi Jenny! What do brides love most about working with Le Fabulous?
We pride ourselves on the fact that most of our brides become our friends during and after their wedding day. They feel comfortable and happy when they are with us, and we continue to keep in touch because we have formed such a great relationship.
Brides love us because we are fun, we always think of them and reply to their emails right away, we are excited for their big day, and we care about them a lot. We will do everything we can to make sure they are super happy with everything!
What are some of your favourite bridal beauty trends?
The natural, glowy look is our favourite beauty trend as it's classic and timeless. Our brides always love to look natural, youthful and beautiful — this hasn't changed since we started Le Fabulous in 2009!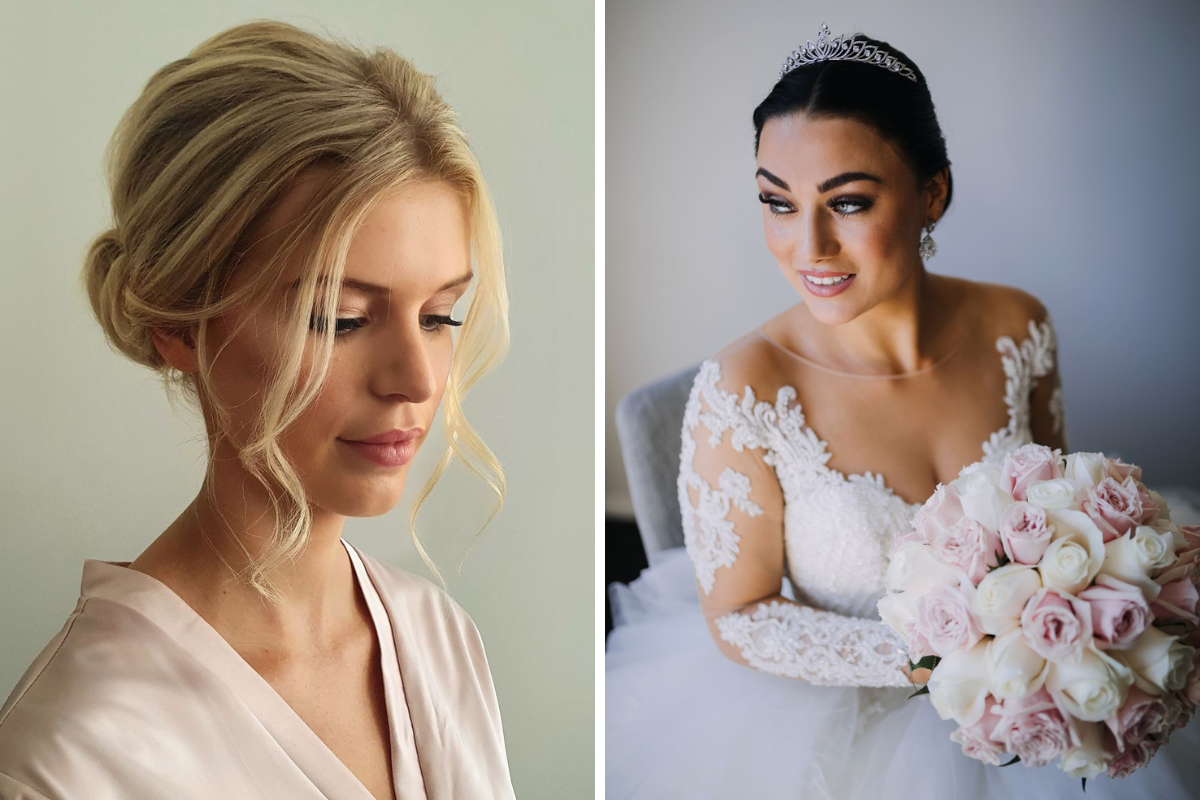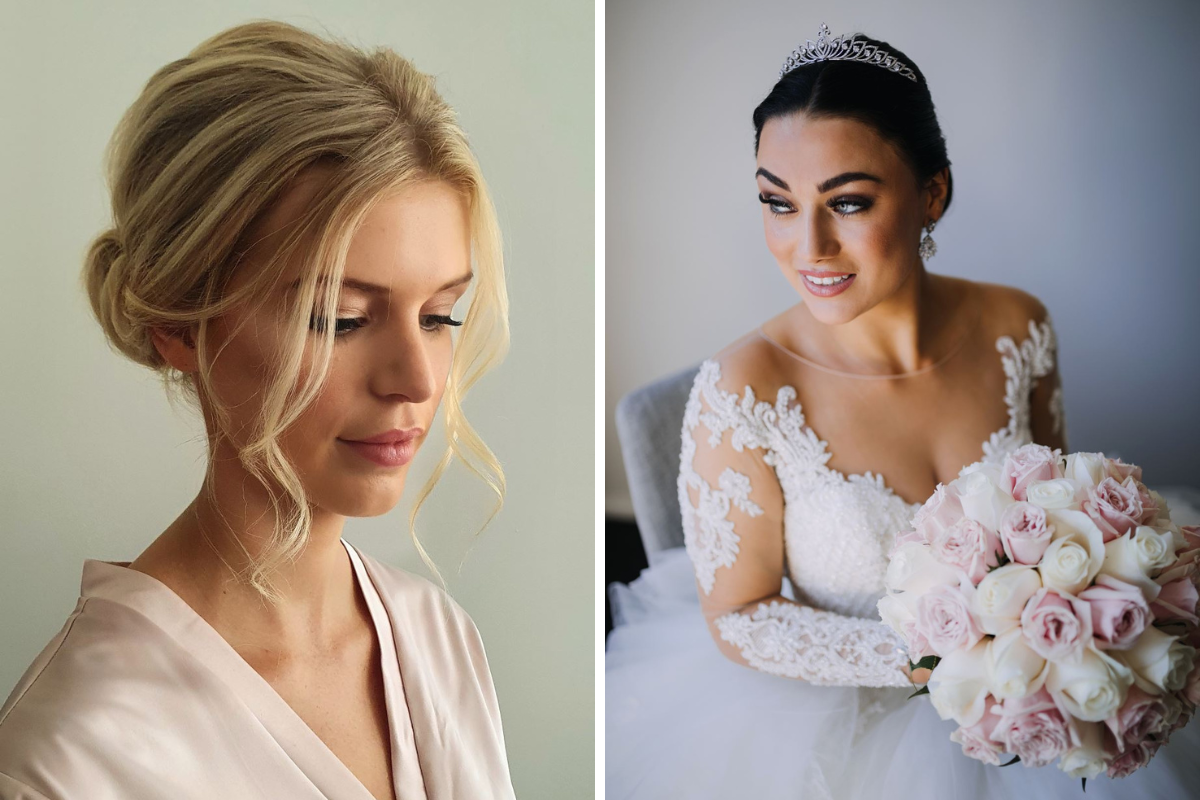 How far in advance do you recommend booking hair and makeup for a wedding?
I would recommend booking hair and makeup at least six months to a year in advance, especially if your wedding is during the busier months. We receive enquiries almost daily, so it's key to get in early if you don't want to miss out on your preferred hair and makeup supplier.
Tell us more about your flawless airbrushing techniques and any other special products used to achieve your stunning hair and makeup looks.
We have specialised in airbrushing foundation since the beginning of Le Fabulous in 2009. The special airbrush foundation is sprayed onto your skin using an airbrush spray gun and a small compressor. There are many benefits to airbrushed makeup, including:
Achieving a flawless, natural look that's not caked
Long-lasting makeup for up to 15 hours with minimal touch-ups and no smudging
Covers redness, blemished skin and uneven skin tones, giving you a beautiful magazine finish, perfect for photos
For our hairstyling, we only use the best tools, such as GHD and Babyliss. We use many well-known hair products to help achieve a beautiful finish for our brides. Our brushes and hair clips are washed and cleaned after every client. We also provide our clients with a list of hair preparation steps and the products they should be using before their wedding day.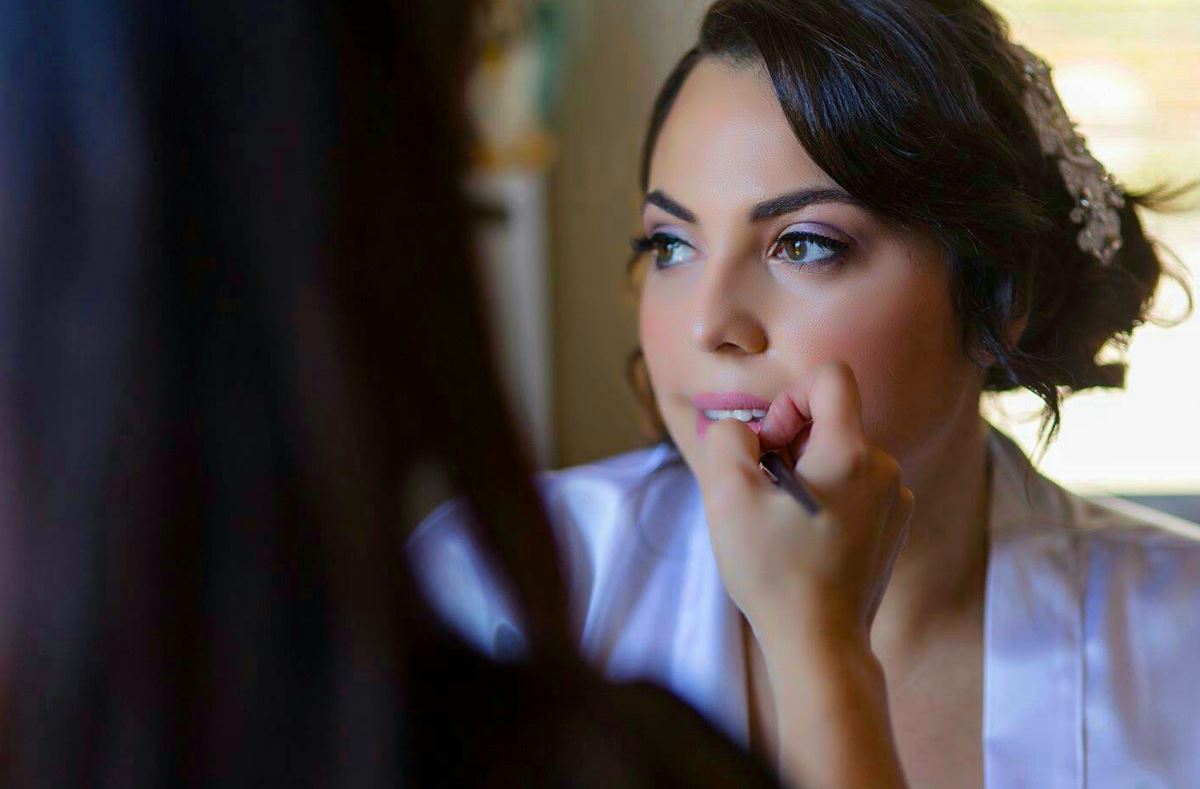 Le Fabulous has received more than 120 glowing reviews on Easy Weddings over the years — what are your secrets to ensuring your clients have the best possible experience?
We make sure our clients are treated like they are our close friends. When they see us on their wedding day, they feel like we are already part of the family. Sometimes we even get invited to their wedding!
On the wedding day, after we have completed everyone's hair and makeup, we always stay (sometimes up to an hour or more) to help with whatever our bride needs. We also take lots of lovely photos and send them to the bride the next day. After the wedding day, we send them a handwritten thank you card.
Because of this, we receive a lot of referrals from previous brides, and we often have brides book us again for other special occasions. Our clients are our friends for life!
READ LE FABULOUS' GLOWING REVIEWS
Why are pre-wedding hair and makeup trials so important?
We believe it's important to have a hair and makeup trial for many reasons:
You can experience pampering and excitement leading up to your big day!
We have the opportunity to get to know each other better
We can recommend a hairstyle and makeup look that's suitable for you
You know exactly how you will look on your wedding day without worrying
We can prepare the right hair and makeup products/tools to use, depending on your skin type and hair type — this will also give us an indication of how long it will take to do your hair and makeup on the wedding day
You can look beautiful for the rest of the day and see/feel the longevity of our work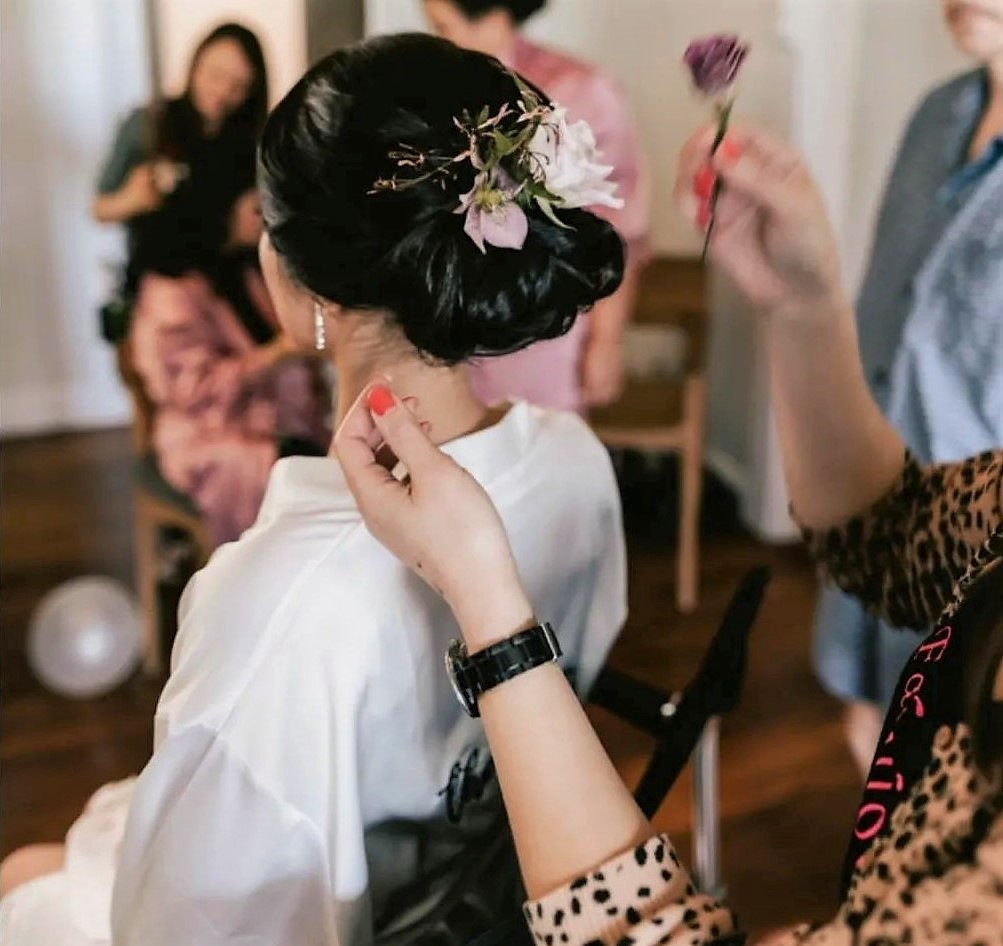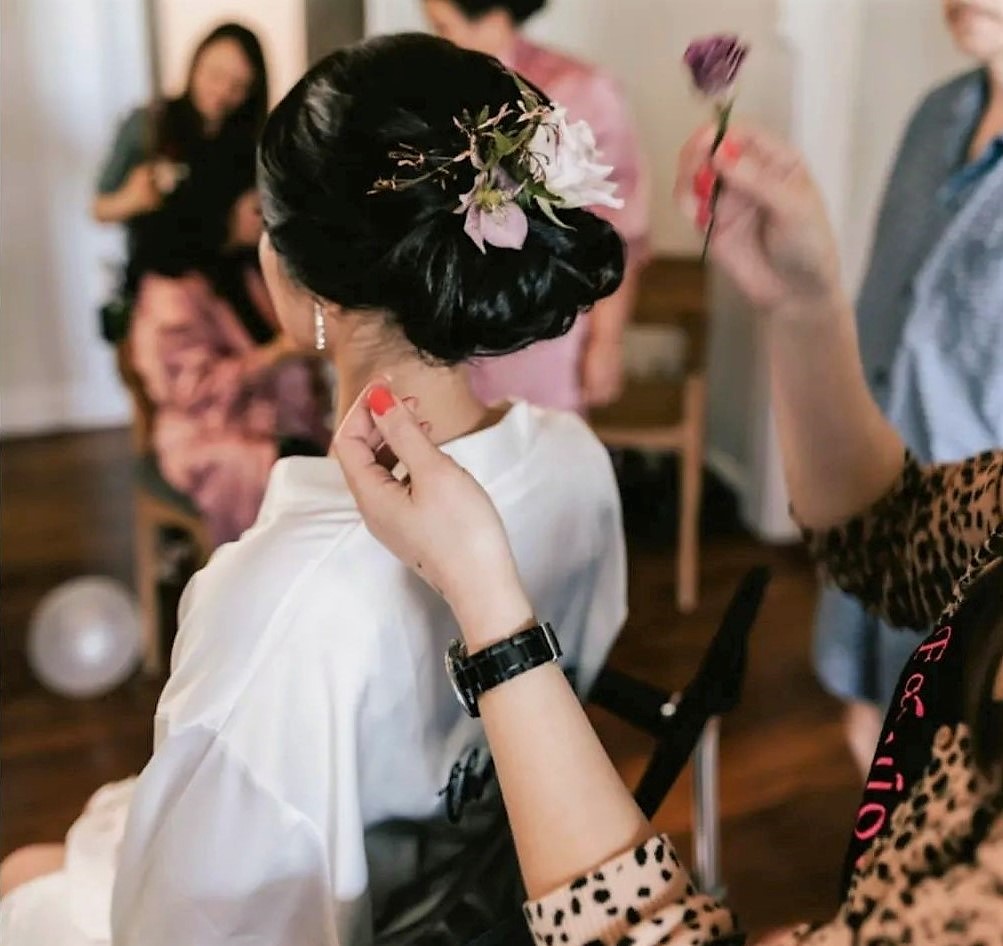 ---