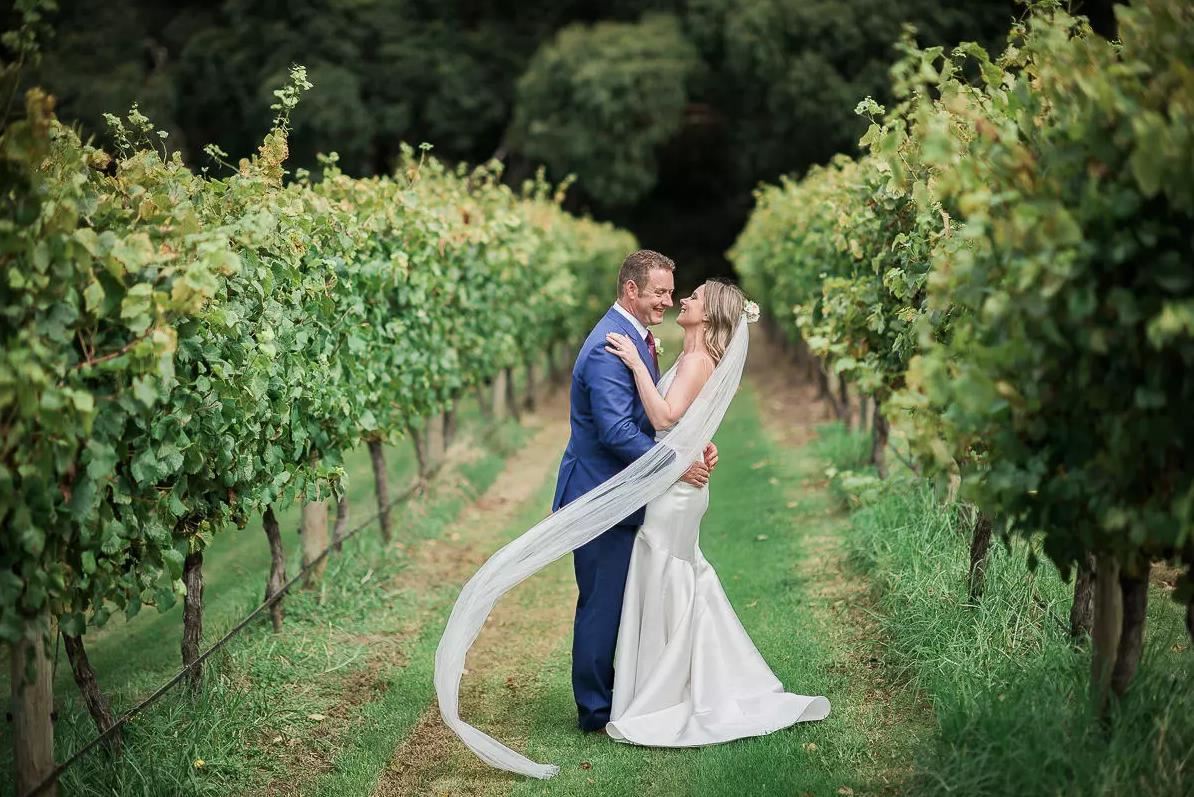 Are you dreaming of the perfect winery wedding? But do you also want to capture stunning views of the ocean? Then Max's Restaurant at Red Hill Estate is the perfect venue for you.
Located on the heart of the Mornington Peninsula, Max's Restaurant is a premier wedding venue just an hour and a half from Melbourne's CBD. Its sweeping grounds and picturesque views make it a stunning venue for rustic or elegant weddings alike.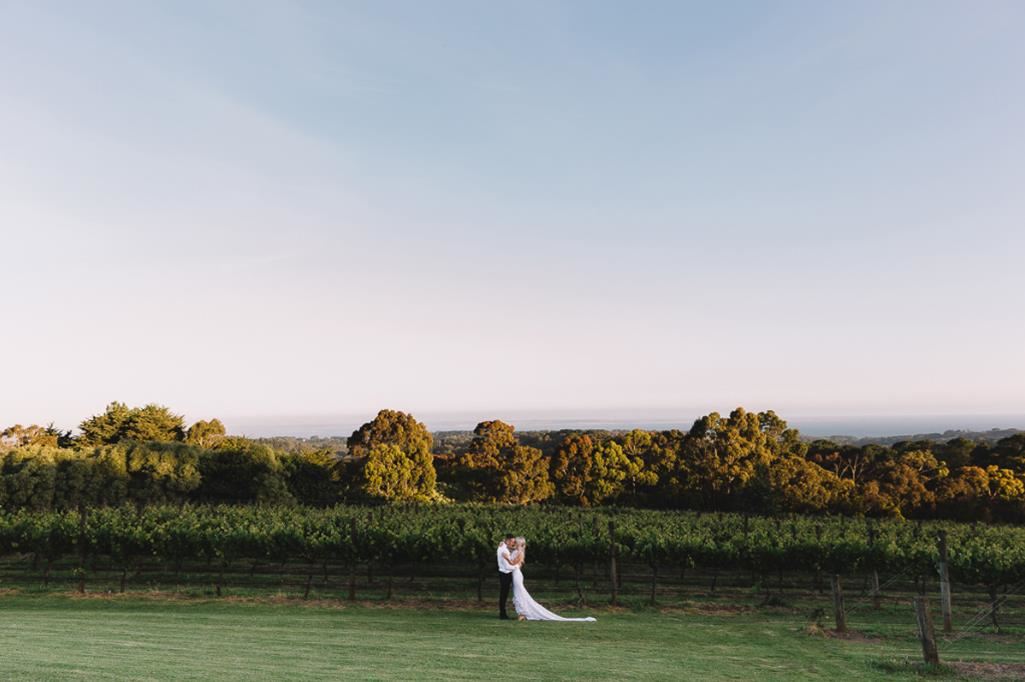 The best of a winery wedding / the views of a bayside venue
Named for chef and owner Max Paganoni, Max's Restaurant has carved out its own place in history as the first winery restaurant on the Mornington Peninsula. Its location on the peninsula gives it a unique point of difference as the rolling vineyards of Red Hill set themselves against the backdrop of Western Port Bay.
Red Hill Estate is made up of a total 46 acres of land, 23 of those being vineyards. It's a unique winery venue for your wedding and will offer picturesque opportunities your photographer will thank you for.
The restaurant forms part of the Red Hill Estate, a peninsula icon since 1989. The Mornington Peninsula sits in a cool climate region and is internationally recognised for its locally grown wines. This region is best known for its Pinot Noir. Lovers of red wine you're in luck!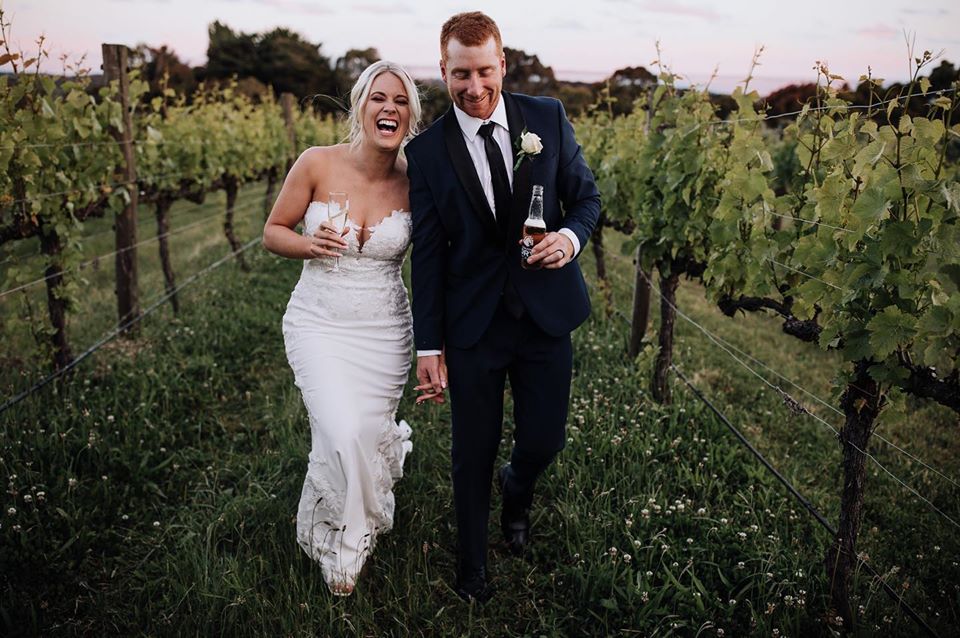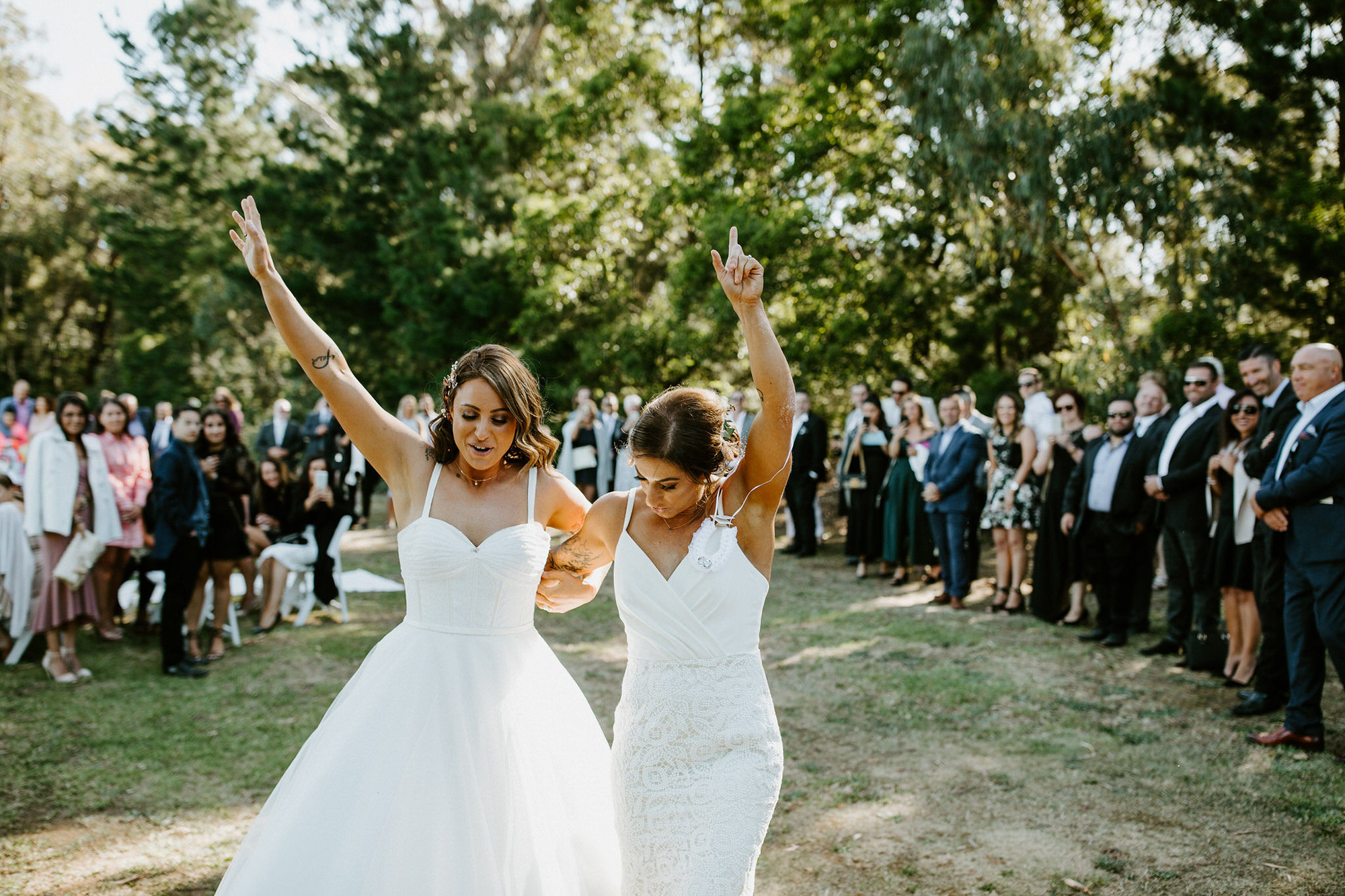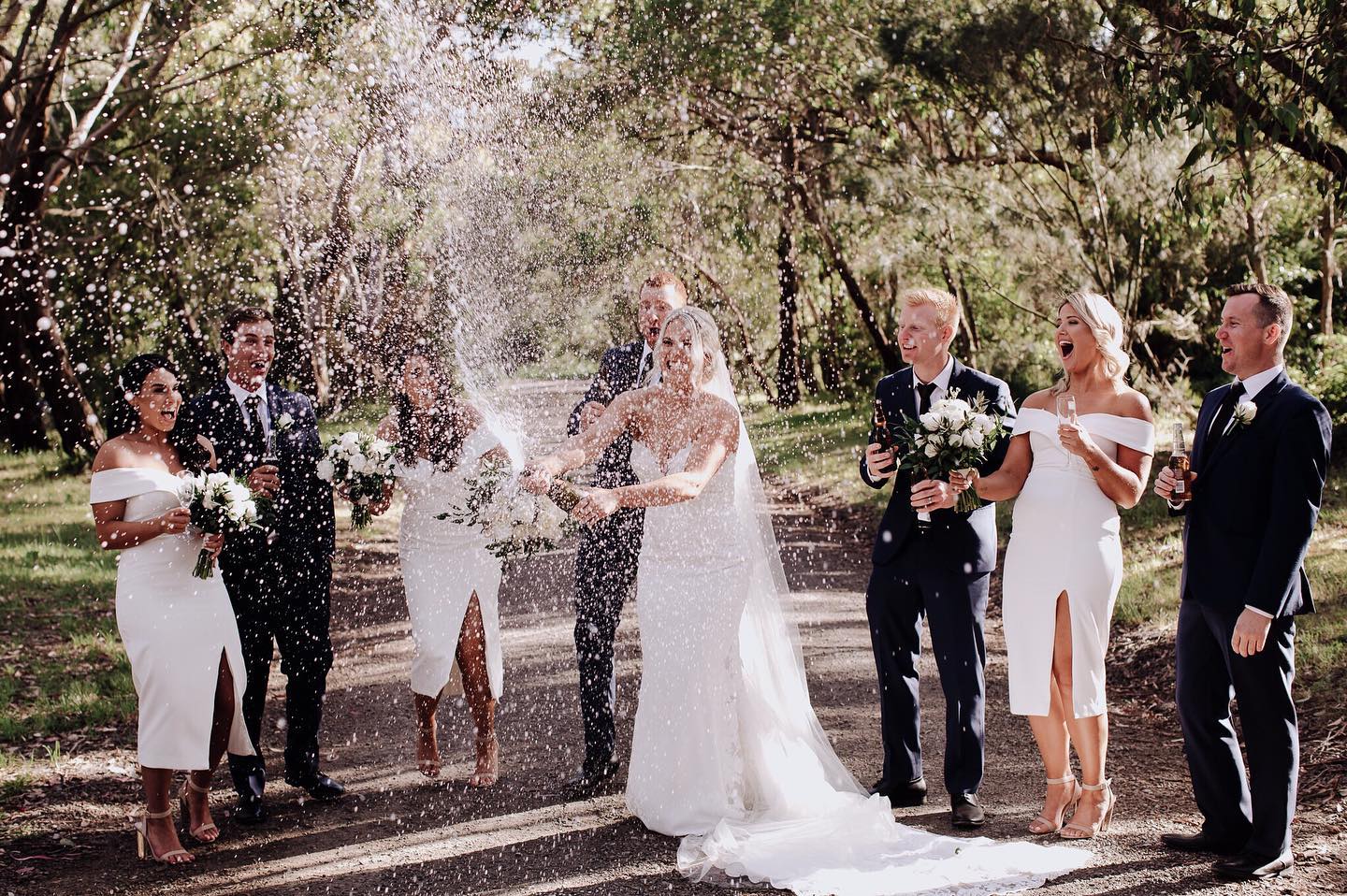 The Restaurant
Capacity: 110 seated and 120+ cocktail style
The restaurant is a homestead-style building adjoining the Red Hill Estate cellar door. Available for receptions after 6 pm, Max's Restaurant can accommodate up to 110 people seated.
The building offers 180-degree window views for you to enjoy the various landscapes and views of the property. Simple white window features and ceiling beams will give you an unimposing blank canvas to style for your big day. An array of festoon or fairy lighting across the ceiling will look fabulous here paired with greenery and pops of colour.
With a blank canvas for styling, this venue will look perfect for weddings with a rustic touch. Think classic rustic for a more traditional wedding, or go all out with a luxe rustic feel on your day.
The terrace protrudes naturally from the restaurant extending your reception. On a perfect day, your guests will be able to mingle outside and enjoy the last rays of sunlight across the vines as you get ready to make your entrance for the first time as a married couple.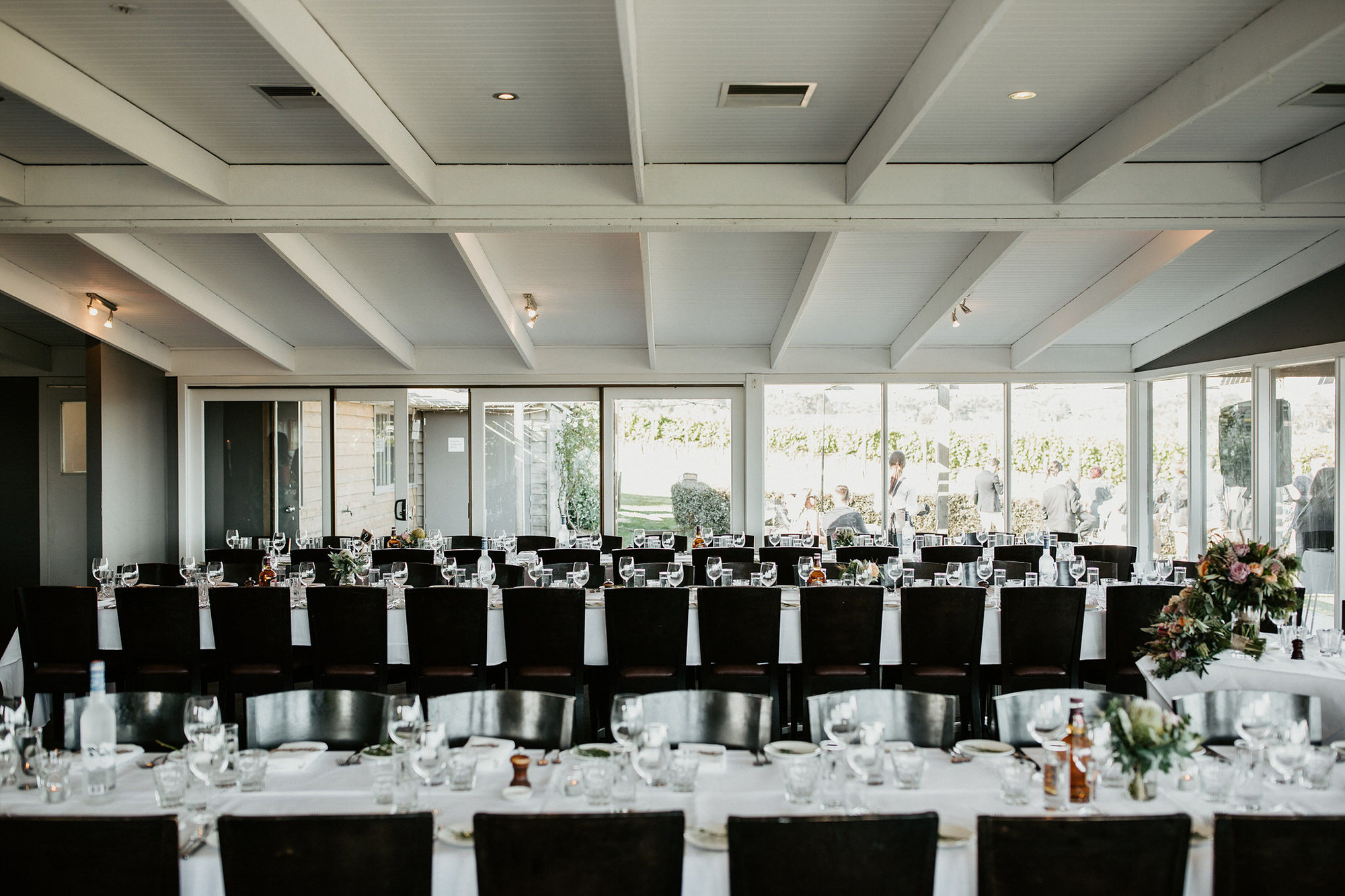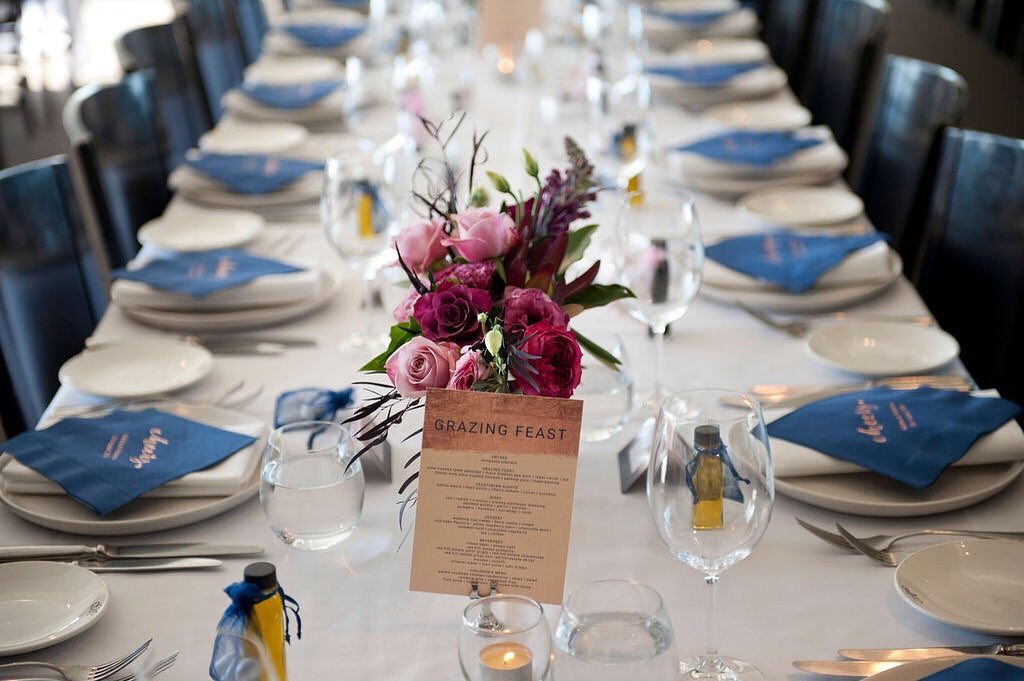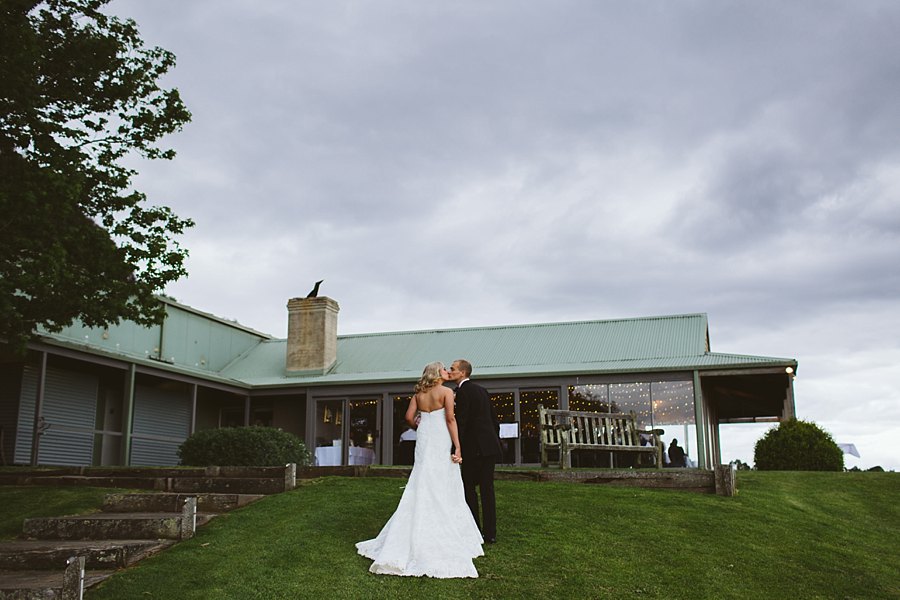 Ceremonies to remember
The grounds of Max's Restaurant and Red Hill Estate will make the perfect backdrop for your vows. Ceremonies can be held on the lawn or terrace and are available for couples on their own or as part of a reception package.
Saying "I do" on the lawn at Max's will give your ceremony a stunning natural backdrop with vineyard views. The team will also add wine barrels into your ceremony to add to the framing of your day.
Ceremony packages start from $750 if you're hosting your reception at Max's, or $1,000 for a ceremony only package.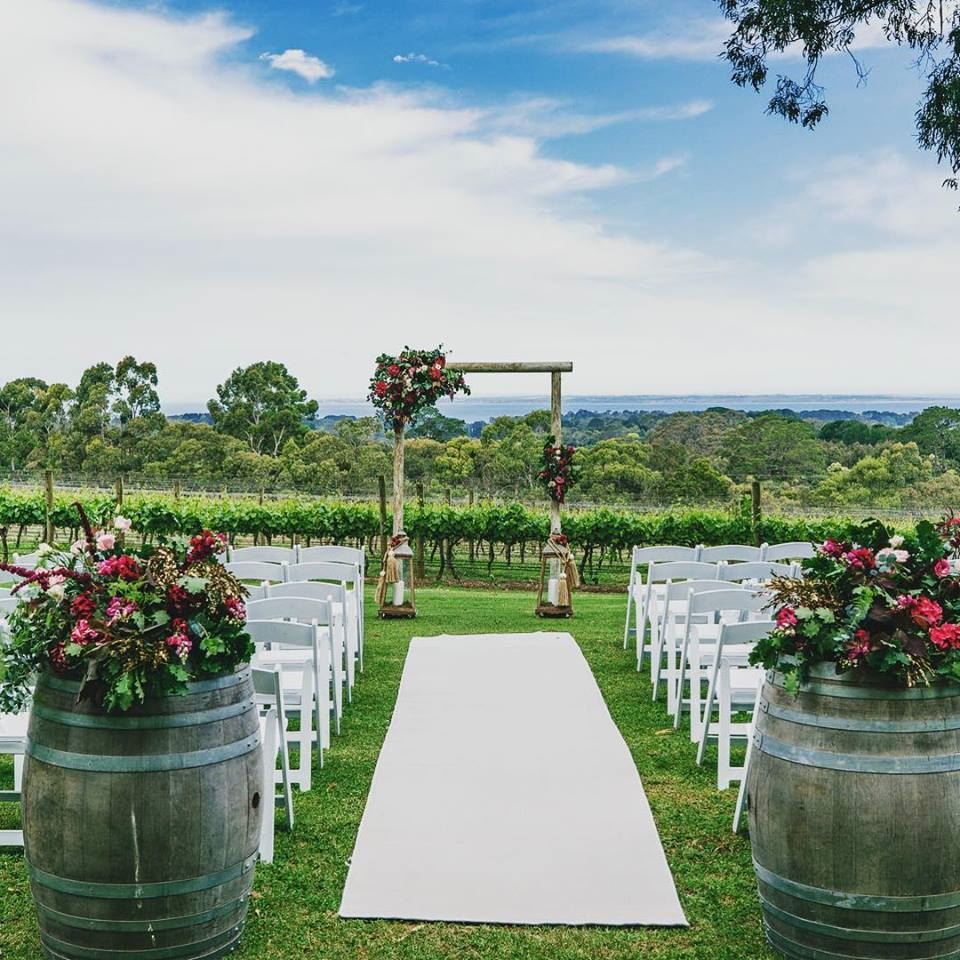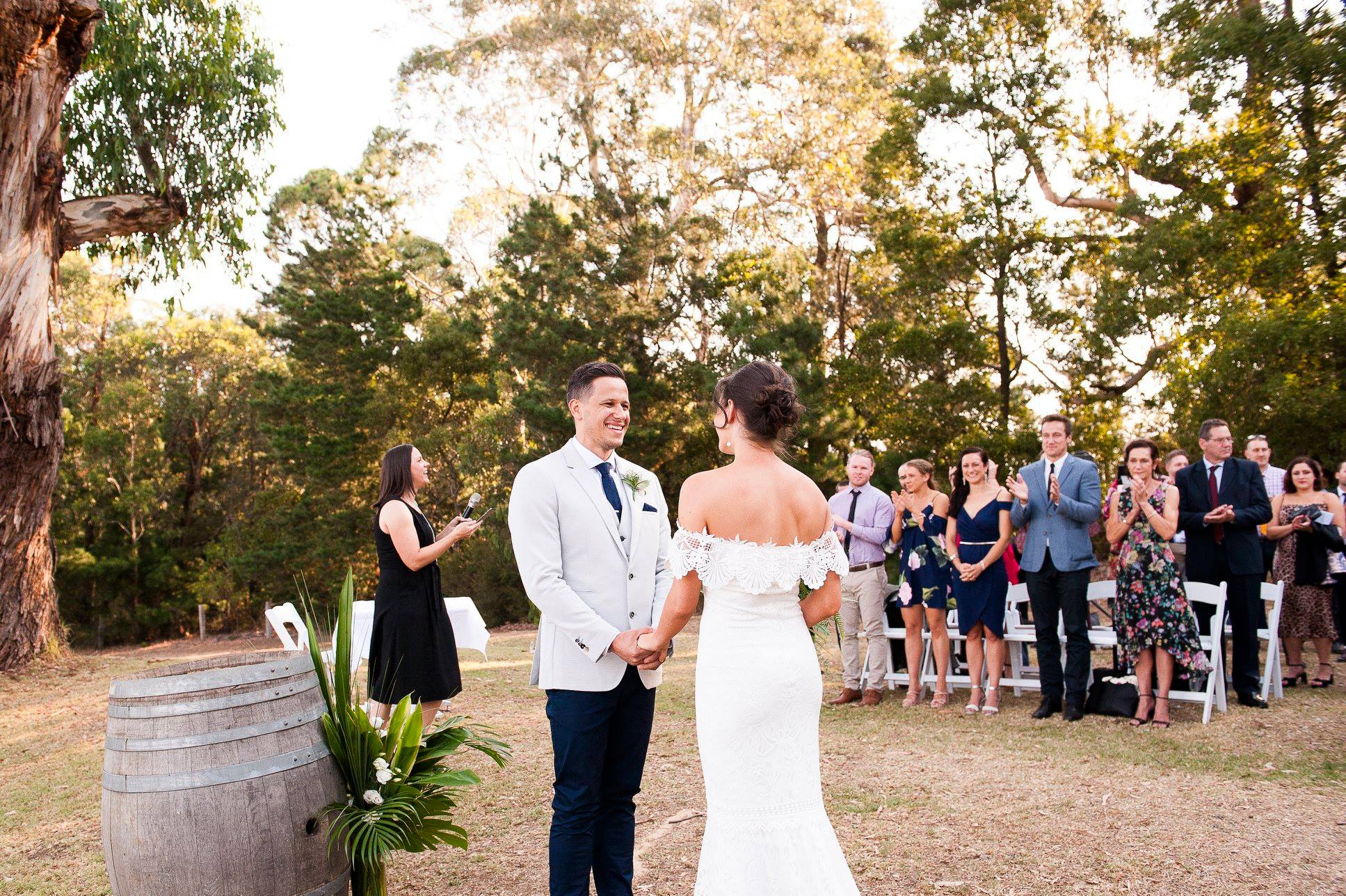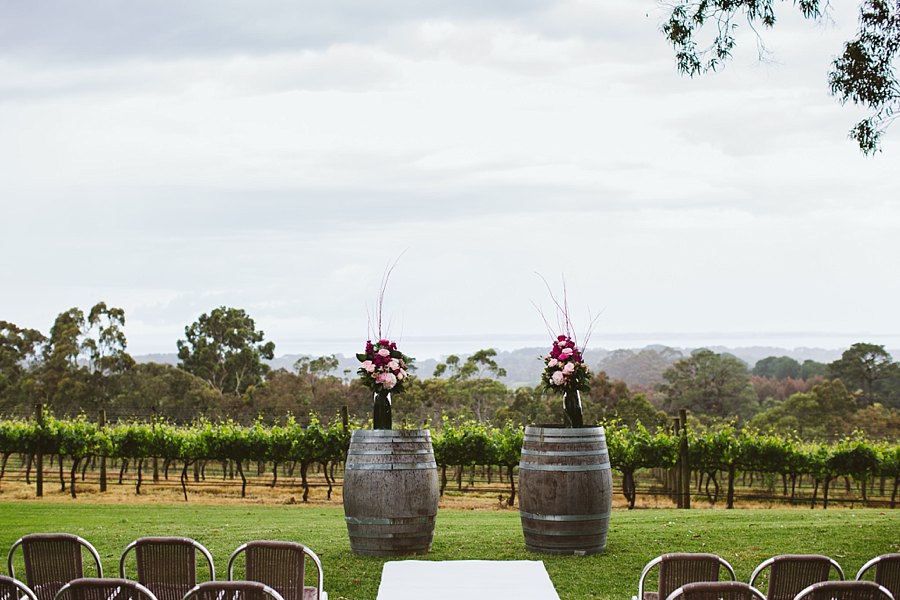 Casual dining options
The traditional package options at Max's Restaurant include a two or three-course menu with canapés. Max's Restaurant is known for its focus on seasonal and local produce and prides themselves on delicious food that can help bring your guests together.
Their BBQ package will offer food stations full of grill meats and seafood, salads and freshly baked bread. The platter package will see your guests enjoy roasted meats, fish and vegetables served feasting style. There are also cocktail packages for a delicious canapé-focused meal on your feet. You can even upgrade your package with options like cheese platters, an oyster bar, or even late-night snacks.
Whatever statement you want to make with your wedding food, Max's will deliver.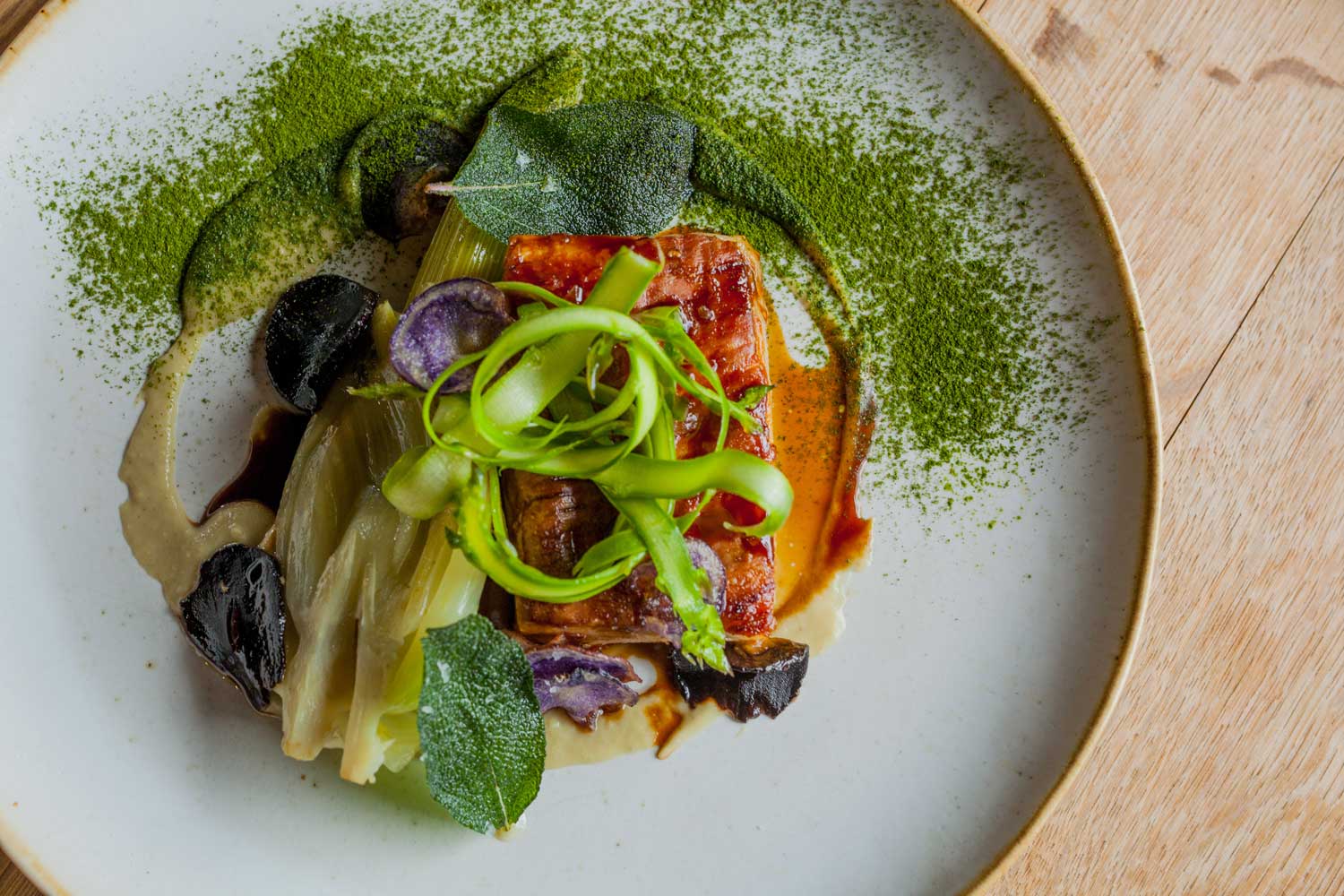 Stunning winter weddings
Max's Restaurant is a stunning venue in summer. But that doesn't mean that beauty disappear in the winter months. A winter wedding at Max's will be both stunning and affordable.
Mulled wine on arrival, antipasto entree plates and warm roasted meals are some of the benefits of a winter feasting package at Max's. The vineyards may be covered, but they will still offer amazing photos for your big day. Get cosy with the warmth of an open fire for a winter wedding between May and September.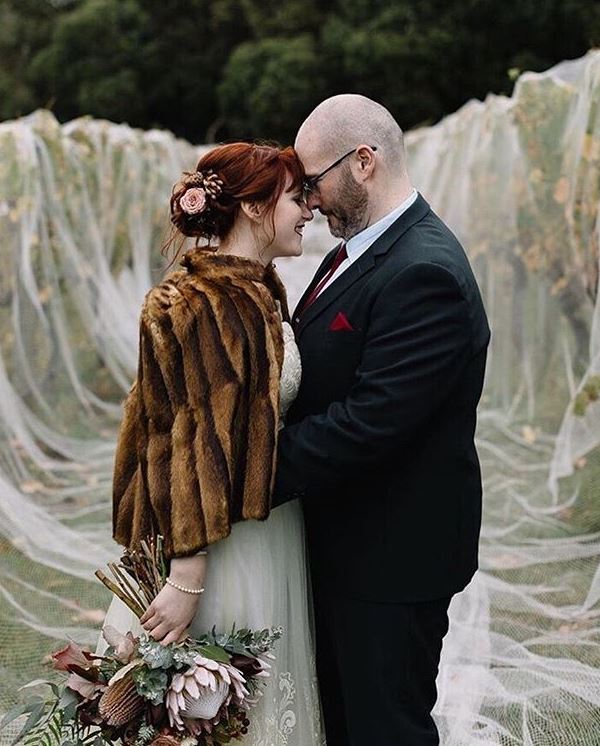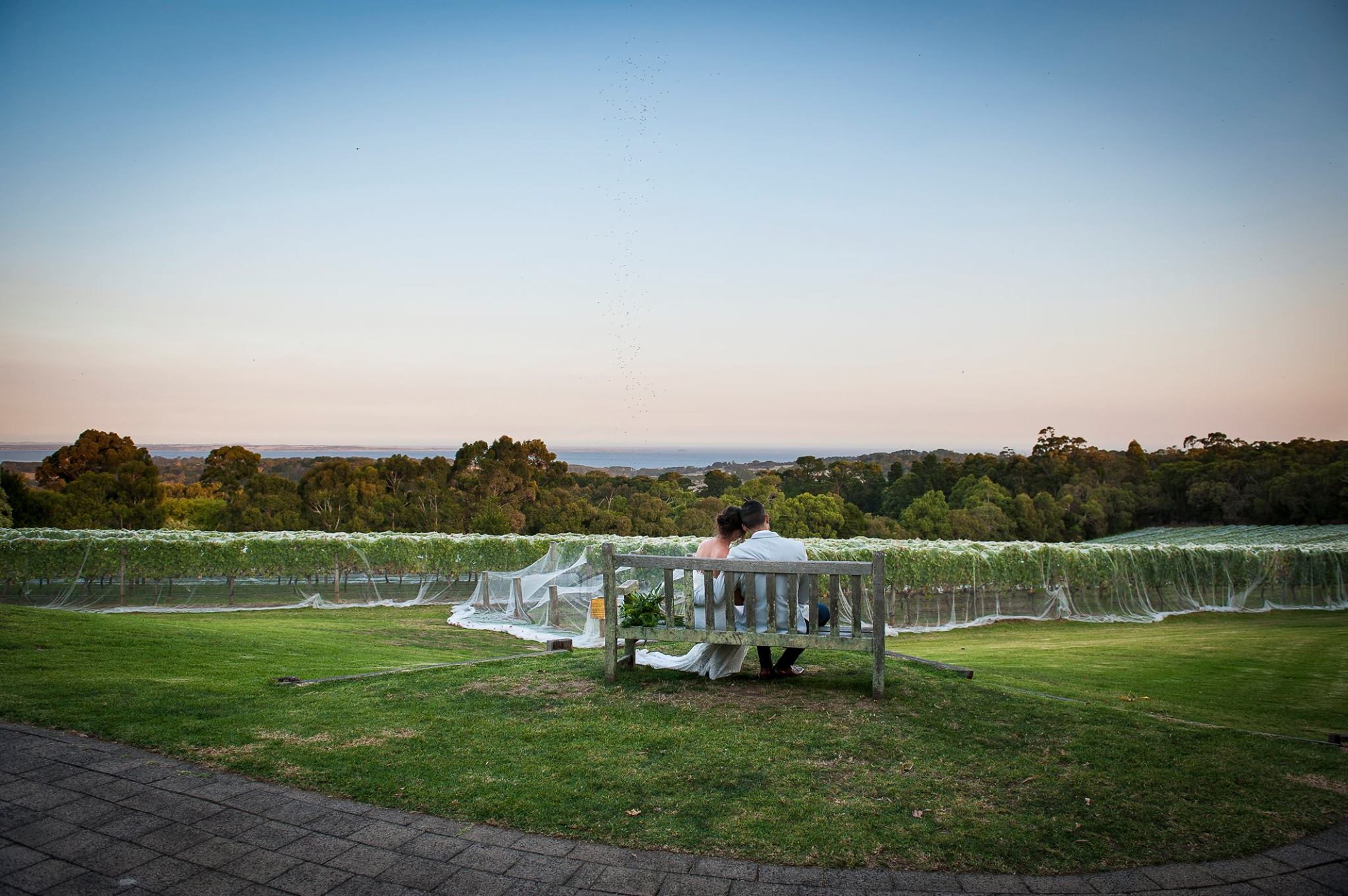 Tucked away in the heart of the Mornington Peninsula
Red Hill Estate is located in the heart of the Mornington Peninsula away from the hustle and bustle of beach crowds. It's just an hour and a half from Melbourne's CBD and offers ample parking opportunities for guests.
Transport options for yourself, your wedding party and your guests are also available through the venue.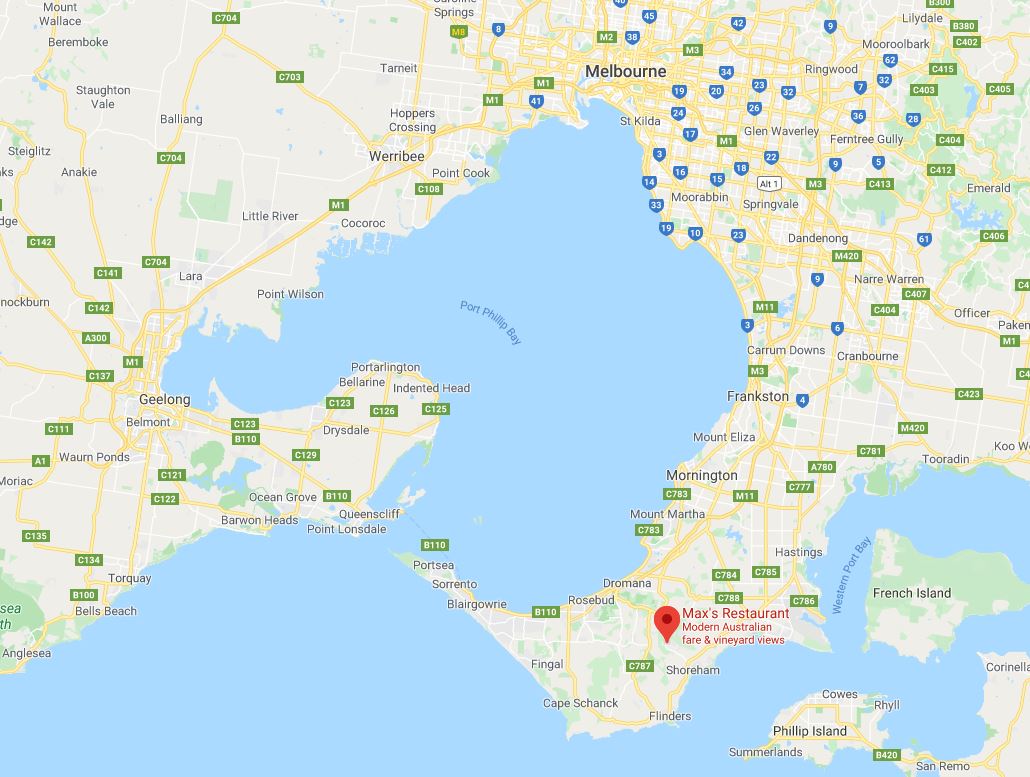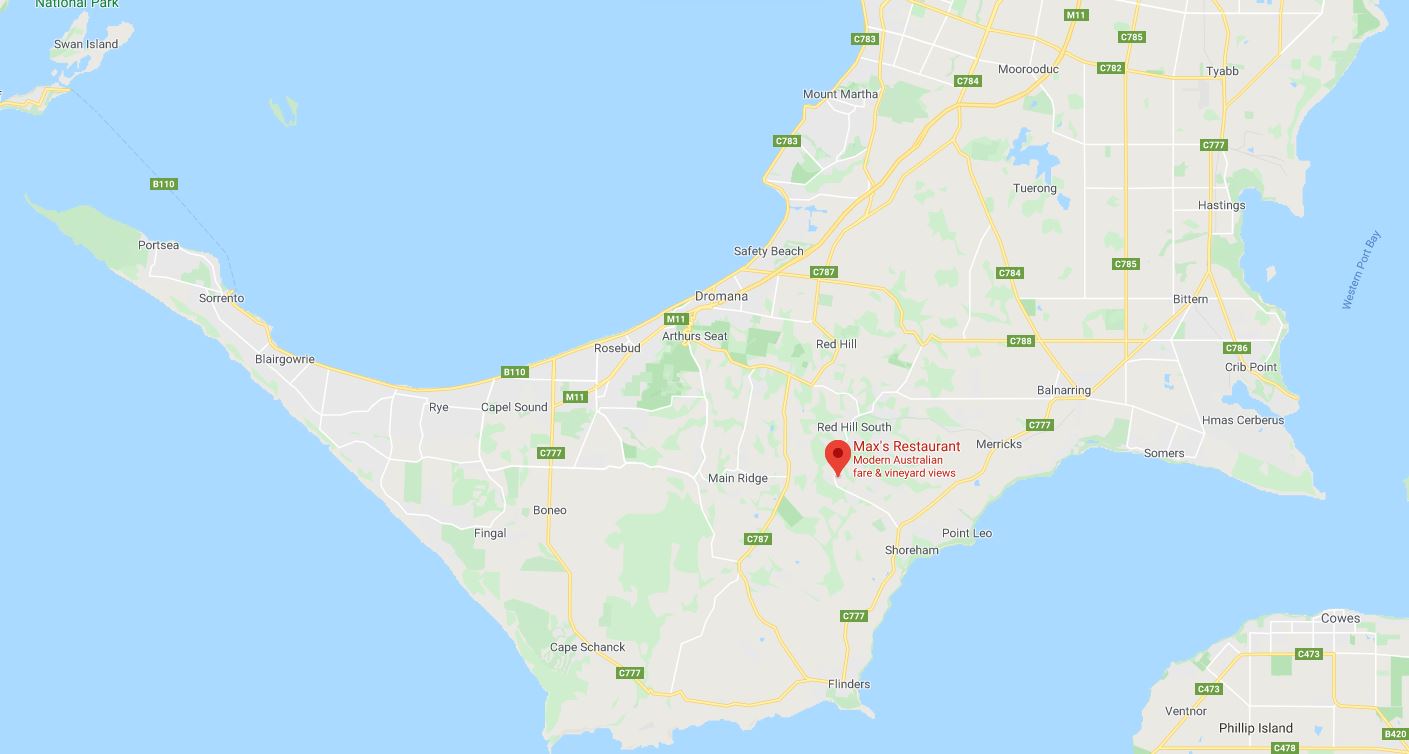 Inclusive package options for your bespoke reception
Traditional seated, feasting, barbeque and cocktail packages are all available at Max's Restaurant, giving you the choice of how you want your reception to be set up.
Packages start from $170 per person for a two-course traditional sit-down meal with your wedding cake as dessert. A barbeque or cocktail package will start at $140 per person while the feasting platter package starts at $170 per person.
Winter feasting packages are available from $120 per person.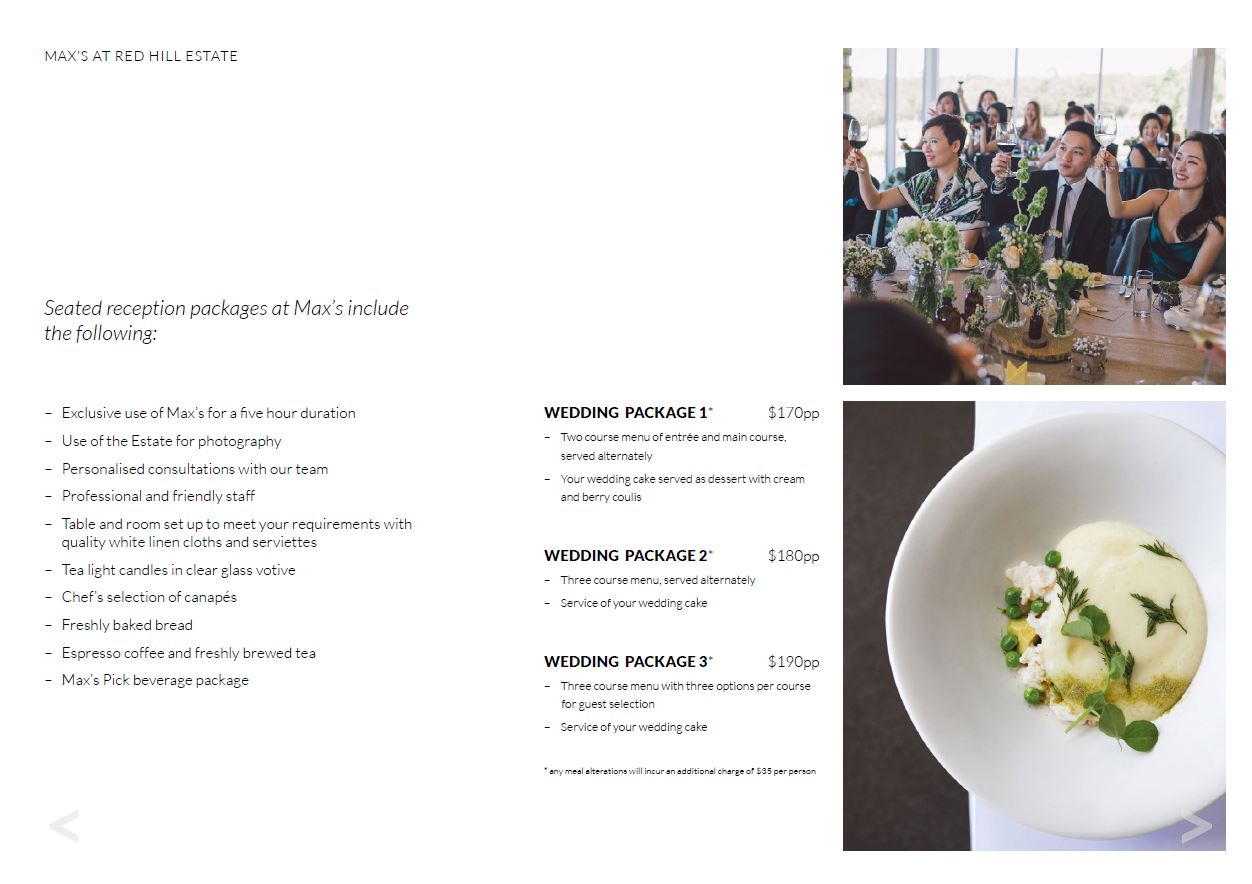 Testimonials for Max's Restaurant Red Hill Estate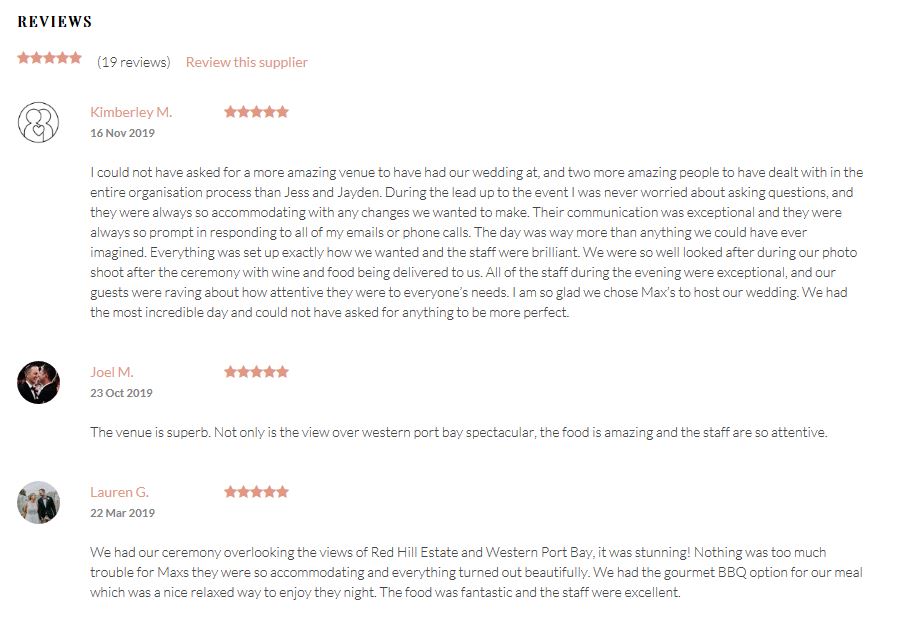 final cta