Bollywood weddings are a masterclass in how to throw a joyful and extravagant celebration. Just think of the ones we've seen featured in movies such as The Best Exotic Marigold Hotel, or even Bride and Prejudice.
Coming to vivid life on the big screen, we're talking wow factor to the nth degree, with bold and vibrant colours, gorgeous textures, endless dancing, irresistible music and more people than you've ever seen in one room.
And when you consider that this spirit plays right into the real thing, you can understand why they're so much fun – and increasingly popular.
Fiona Scanlon, leading wedding consultant at Melbourne-based Peter Rowland Catering, helps to organise authentic Indian weddings – as well as an increasing number of Bollywood-themed -weddings – through the company's partnership with the team behind Melbourne Jai Ho Indian restaurants.
And the role offers an insight into another culture that she thoroughly enjoys.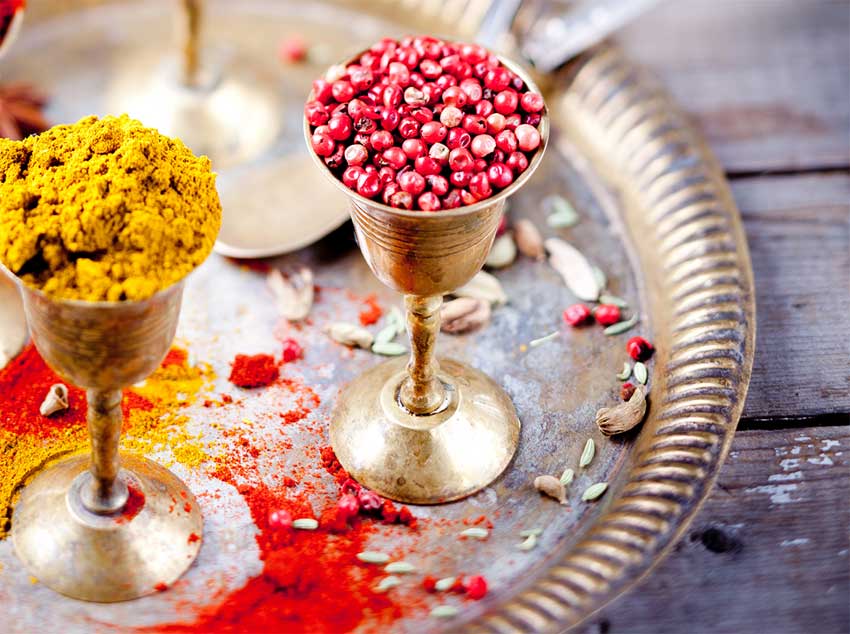 "The Western weddings that we do are often quite formal and classic, and there's a real beauty and poise to that," Fiona says. However, Bollywood-themed weddings, while they share the same lovely focus on tradition, tend to ramp things up.
For starters, these, often, Hindu celebrations typically last between five days and a week and can incorporate up to four or five different dinners and other events, even down to a function at home where Mum and Dad do all the cooking.
"Some of these events won't even have a reference to a wedding," explains Fiona, who can create tailor-made packages to suit. "It's just about celebrating which is something they know how to do."
With these weddings often offering a rare chance for everyone to be together under one roof, Fiona notes the idea of a kind of wedding festival, rather than a single day, is a wonderful idea for all couples to draw on, especially if they also have a lot of guests travelling from interstate or overseas to attend their big day.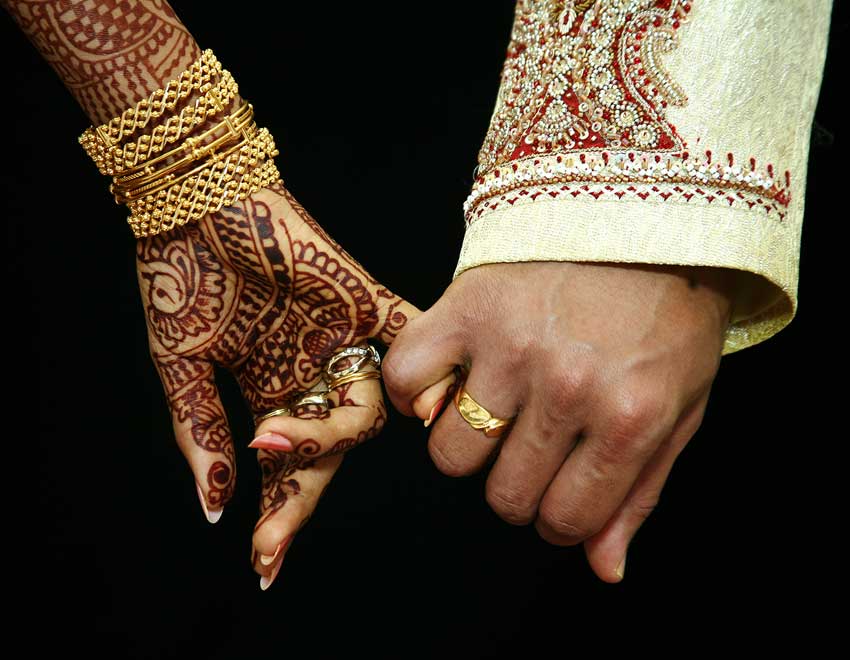 You could organise sightseeing activities, throw a getting-to-know-you dinner so everyone can meet and mingle or maybe even host a gorgeous brunch the morning after the night before. As with everything Bollywood related, it's all about bringing family and friends together to celebrate.
According to Fiona, a raft of other lovely themes and ideas underpin traditional Indian weddings and help make them so heartfelt, as well as high-energy. One of the most notable, of course, is the colour scheme, which tends to tap into the wider rainbow of shades.
"With a Bollywood-themed wedding, couples will almost always go for colour, rather than sticking with things such as plain white linen," she says. Think eye-catching jewel tones, rich shades of night and mystery, and metallic accents that evoke a gorgeous sense of Indian culture. These come together in a stunning kaleidoscope, and again, there's a wonderful chance for other couples to tap into the spirit, even to a small degree.
"We had one wedding at the National Gallery, where the couple went beautifully bright with their table centerpieces," explains Fiona.
"They used bright flowers, such as yellow and orange gerberas, and yellow roses, which were very bright and made a stunning focal point for guests. So, couples are always encouraged to use colour if they love it; it's such a mood lifter for guests and something a little bit different to the soft shades that are in vogue."
It's all about that instant impact.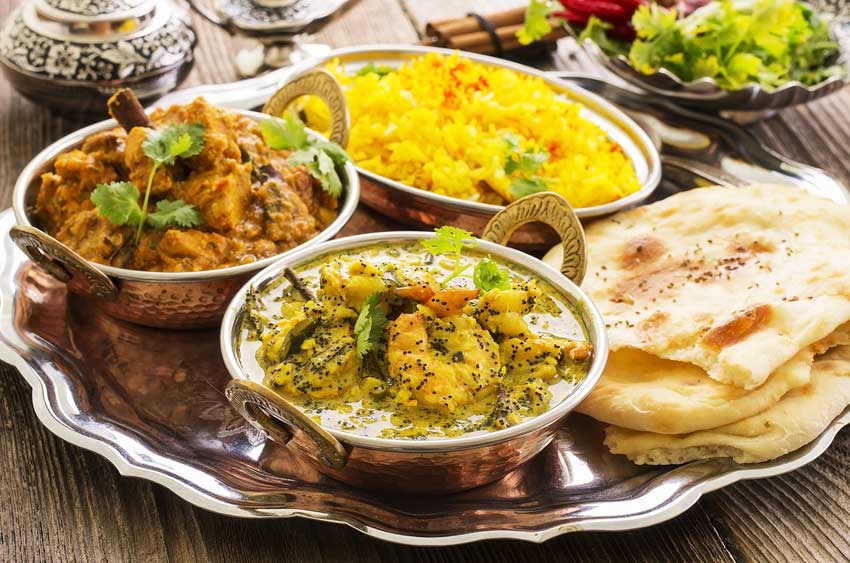 Fiona explains that Peter Rowland Catering's partnership with Jai Ho – named Melbourne's best Indian restaurant in 2015 – evolved quite organically. Jai Ho had the authenticity, culinary experience, contacts and demand to host weddings, but not the space, since the guest list at a Bollywood wedding can number at least 150-200 – and that's not even considered huge.
Peter Rowland Catering, meanwhile, not only had the planning expertise, but also exclusive access to some of Victoria's most beautiful venues in Rippon Lea, Mt Duneed Estate, NGV (National Gallery of Victoria) and Port Melbourne Yacht Club, with the Australian Events Centre coming on board in a few months.
It was a match made in Bollywood heaven.
"What we found was that people were wanting an authentic Indian experience," says Fiona. Not just the basics such as menus and styling, but the full package, with inclusions such as entertainment experiences, dancers, a show and even drumming.
Underpinning it all, of course, was the food, and a lot of thought went into curating options that truly captured the heart of Indian cuisine. That dedication crystallises in an emphasis on shared dishes that offer not only sustenance but also a sense of conviviality.
"The style of menu we serve is very traditional Indian, which means a shared style of dining at the table," says Fiona, who notes that drinks packages are specially tailored to situations ranging from dry weddings to ones more focused on spirits than wine. "What's great about this is that you create an incredibly social atmosphere and encourage the idea of feasting with the family, which is huge in the Indian community."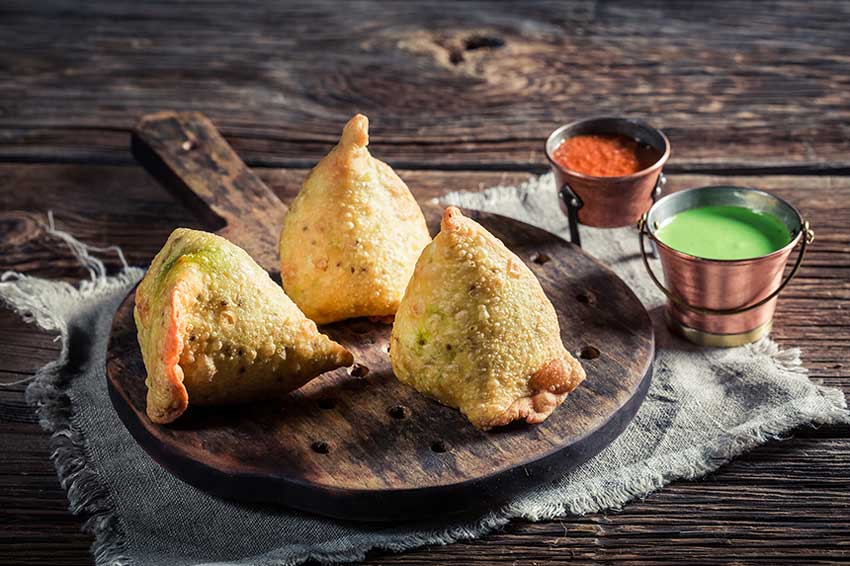 As befits modern guest lists, offerings range from well-known favourites, such as curries, to dishes especially designed to ensure those with special needs, such as vegetarians and people on dairy-free diets, don't miss out.
Again, it comes back to that sense of inclusivity.
To give an example, a typical Bollywood-themed wedding reception might begin with a selection of canapés and finger food, incorporating bite-sized recipes such as mini aloo tikki (mashed potatoes filled with spiced green peas), tandoori mini rolls or reshmi seekh boti (minced chicken, mint and freshly ground spices on skewers and cooked in a tandoor).
For entrées, more substantial offerings may encompass paneer tikka (skewers of marinated cottage cheese, capsicum and onions cooked in a tandoor) or fish amritsari (basa, trevally or rockling fillets marinated in spiced chickpea flour and deep fried, with a lemon wedge).
For the main meal, the sky is the limit for flavour, be it a taste of bhuna gosht (spring goat slow roasted, herbs and spices, fresh coriander) or well-known curries such as vindaloo, madras and rogan josh, accompanied by classics such as dahl, biryani rice and naan.
The finishing touch is a variety of sweet treats, such as gulab jamun (dumplings deep fried and soaked in sugar syrup) or a traditional kulfi ice cream in varieties ranging from pistachio to mango and rose.
It's more than enough to ensure a full belly for everyone. But then comes the chance to work it all off.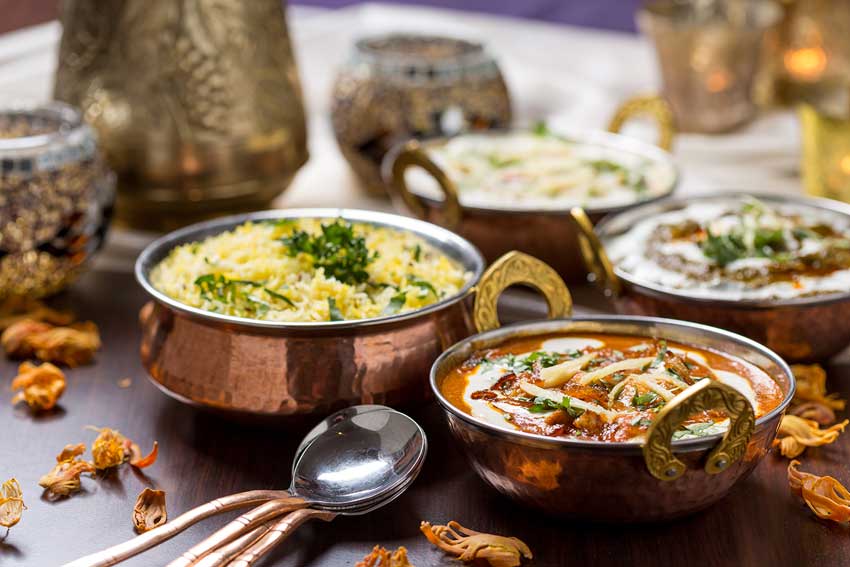 As Fiona knows all too well, there's much more to a Bollywood wedding than just having a live band or DJ encouraging guests to take a spin on the floor.
More exotic options include a traditional Bollywood greeting with a 'thali' that holds an Indian prayer candle, flowers and 'tikka', live dancers, a professional sitar and tablar duo or a live Bollywood show.
There's also the chance to make it a learning experience, with couples able to host workshops in everything from Bollywood dancing to Dhol drumming.
Again, it's an innovation with broader appeal, since many couples are looking for that little extra to make their ceremony stand out from the crowd. It's ultimately about making sure that guests get as much out of the day as you do.
Fiona – who loves the emphasis on bringing two sides, not just two people together – explains family is often heavily involved in planning a Bollywood wedding, especially given the celebrations will stretch across multiple days. "This adds to the fun," she says "as everyone can bring their own ideas and perspective to the table. It really is so much fun to be a part of".
And something people may not have considered is that a Bollywood wedding can also bring more flexibility in terms of availability. "Because you're looking at a week-long celebration, these weddings often feature more mid-week events, which obviously don't book up as far in advance," says Fiona, who offers a wedding concierge service for couples looking for a bit more attention.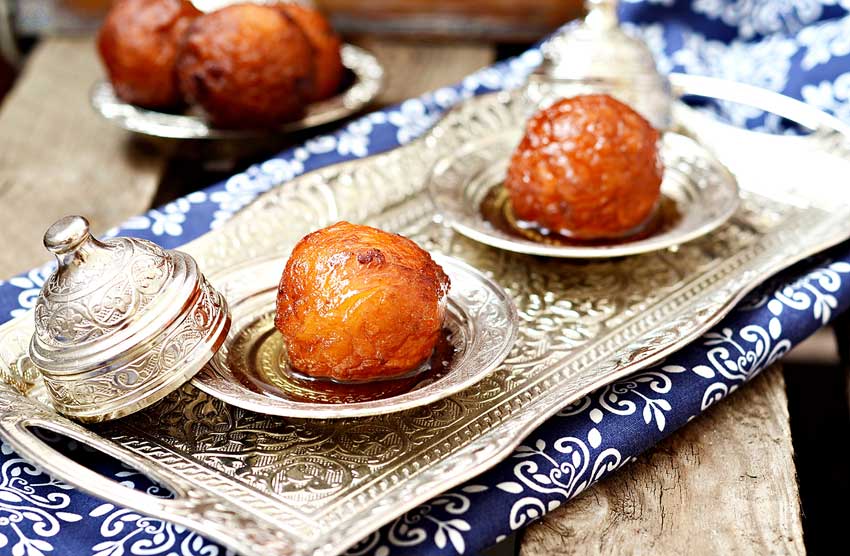 In a similar vein, the cooler months are also popular in Australia, when it's summer in India. "I have one client who is getting married at the NGV in August and she has two other friends getting married around the same time in India, so she worked around them so people can fly out for her celebration," Fiona says.
The takeaway point here for other couples is that if you go off-peak Bollywood style, you may buy yourselves the potential to arrange a wedding in a faster turnaround time since you're not waiting for your venue to free up on a busy Friday or Saturday.
But ultimately, no matter how and where you tie the knot, there's one final thing to take away from a Bollywood wedding. And it's this, says Fiona: "At heart, an Indian or Bollywood-themed wedding is about celebrating with family and friends." And really, no matter how big or small your own wedding is, that's exactly what it should be.