Australian Married at First Sight is back for a new season, and we are so ready to have the next two months of our lives filled with petty drama and producer-fuelled chaos.
Whether you're a sucker for reality television or would rather stick pins in your eyes than watch eight couples attempt to find true love (or that coveted blue tick), there's no denying the suppliers on MAFS are top-notch. From the venues to the celebrants and the dresses to the styling, we always find ourselves obsessing over every detail of the wedding episodes. This is why we've compiled a list of all the best MAFS wedding venues from the new season.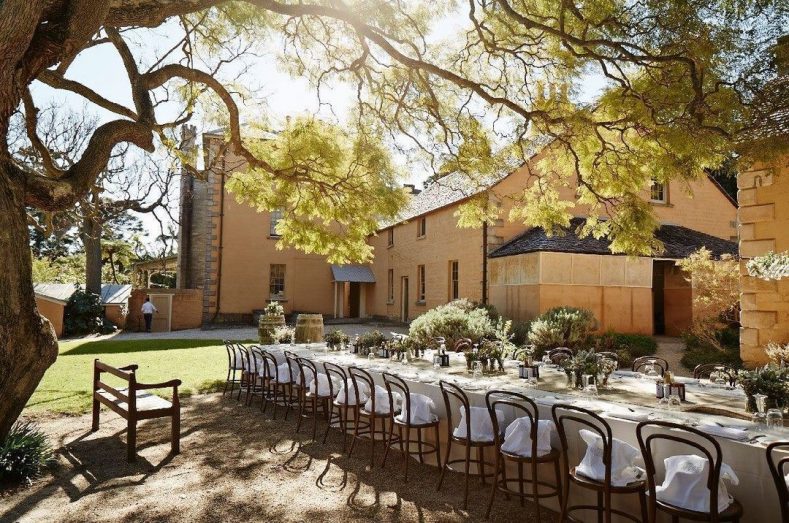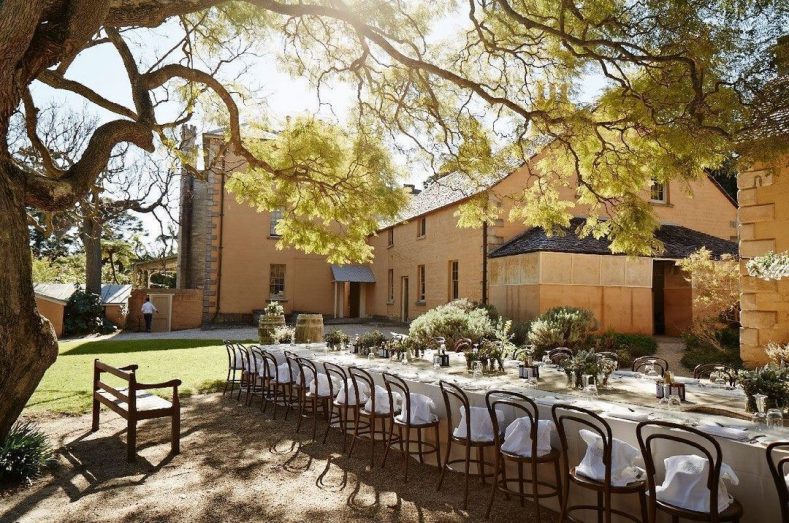 ---
Selina & Cody
Selina and Cody married at Sweven Estate near Sydney in one of the most magical MAFS weddings we've ever seen. Joined by much-loved Sydney marriage celebrant Shannon Black, the pair shared their vows in a romantic evening ceremony beneath an old tree on the grounds of Sweven Estate.
Located an hour away from Sydney's CBD, Sweven Estate is a breathtaking country wedding venue home to picturesque manicured gardens and a luxury lodge that sleeps 13 guests. The estate looked like something out of a fairytale for Cody and Selina's beautiful nighttime ceremony and intimate reception for two, with plenty of ambient lighting and lush greenery.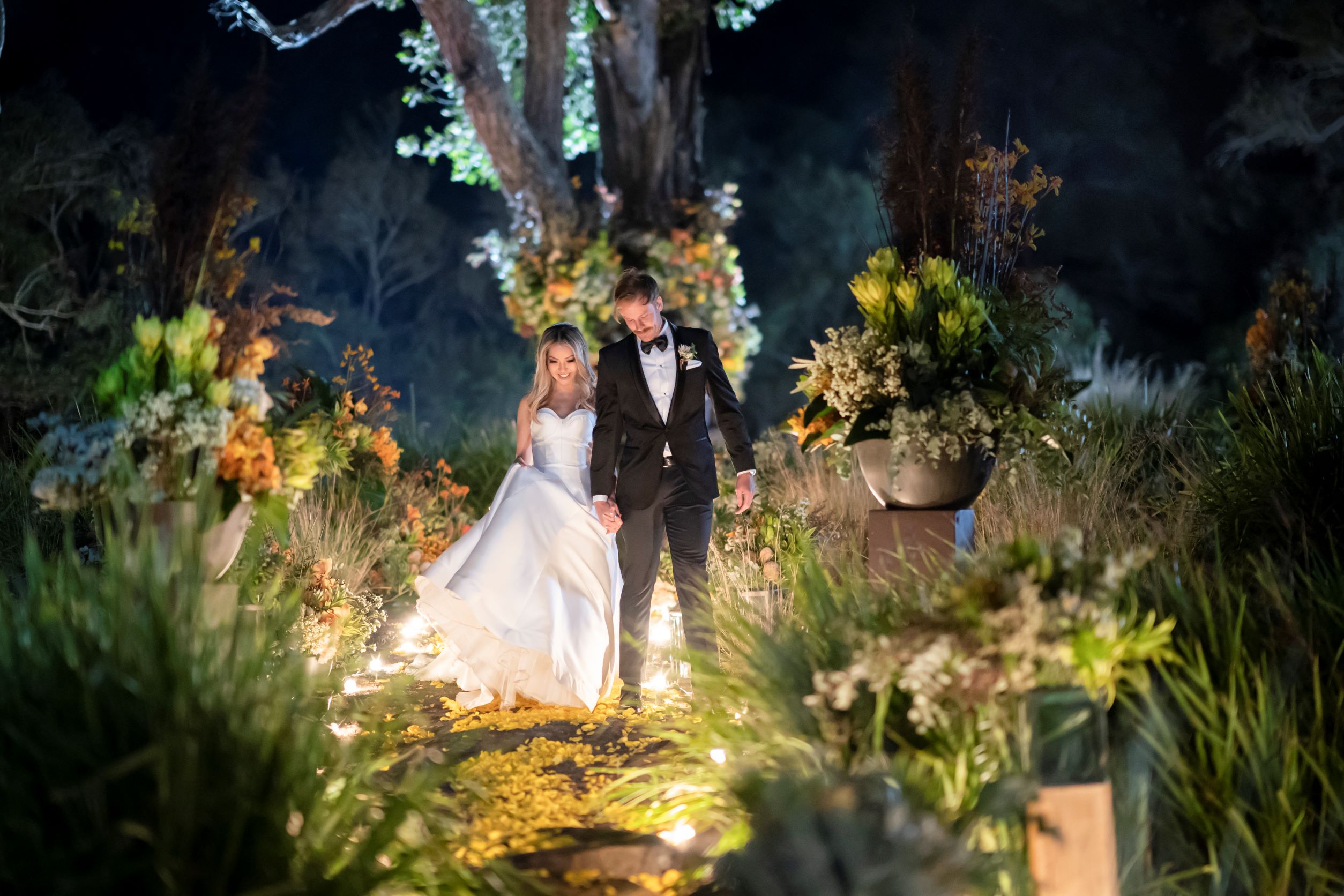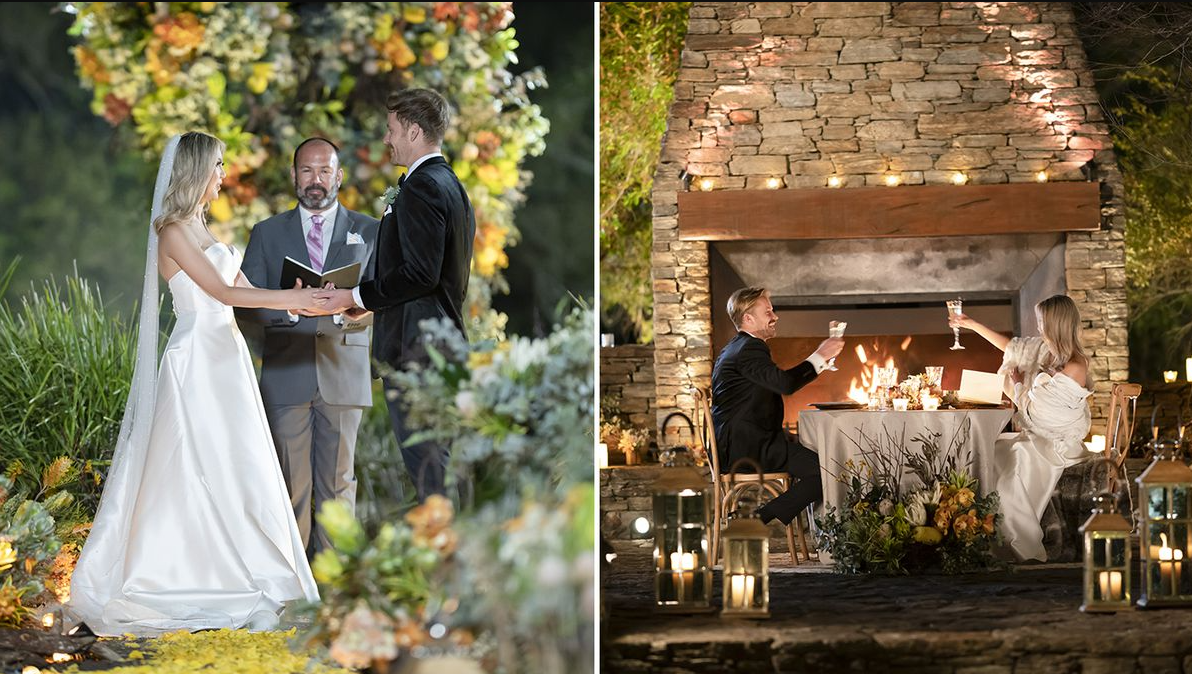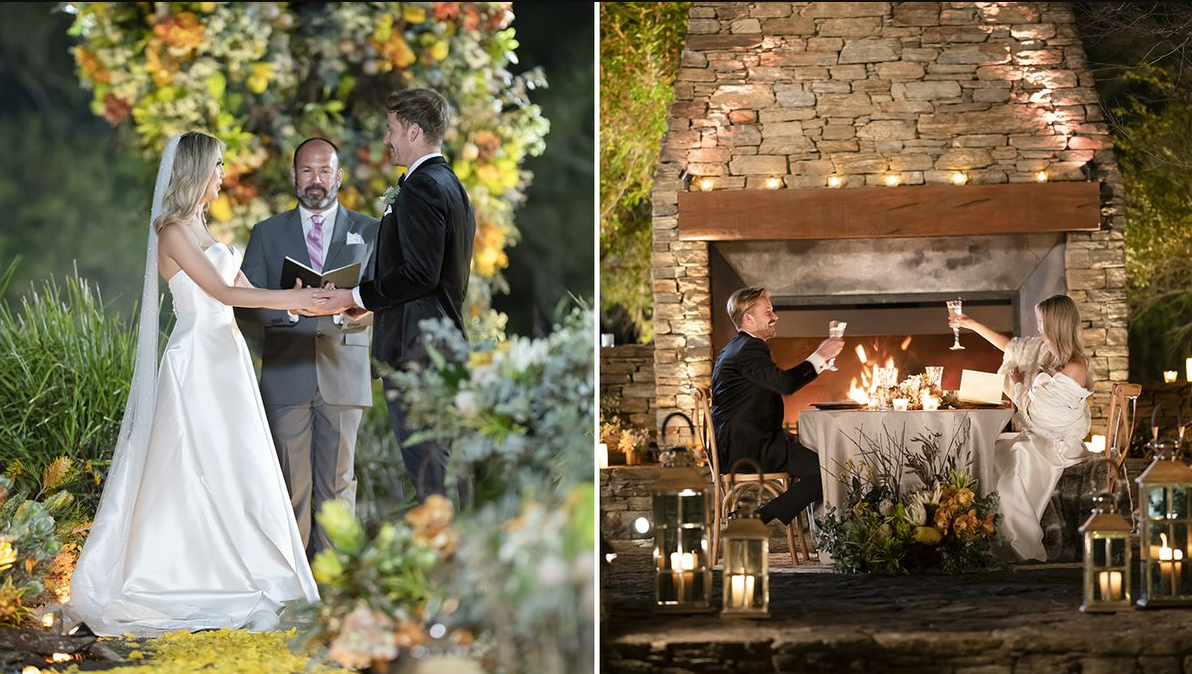 visit Sweven Estate
---
Domenica & Jack
After meeting at the altar, Domenica and Jack instantly hit it off, bonding over their Italian heritage, strong family values, and love of dogs. We are still not over the fact that Jack's dog Fynn walked down the aisle in a doggy tuxedo and completely stole the show!
Domenica and Jack's dreamy wedding location was Silvergum Stables, a rustic wedding venue in Helensburgh. The ceremony setup featured lots of fluffy pampas grass and gorgeous pastel pink floral arrangements.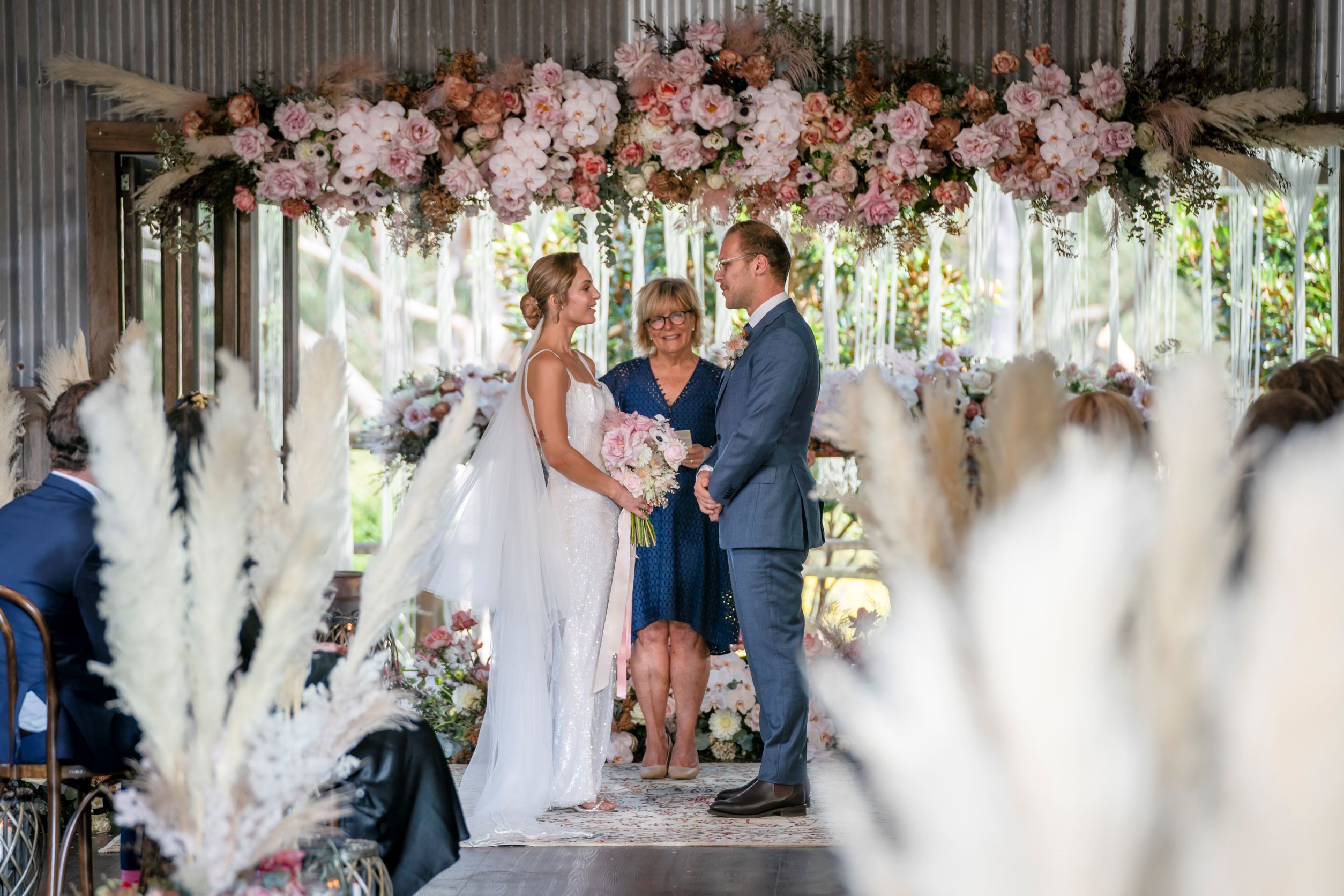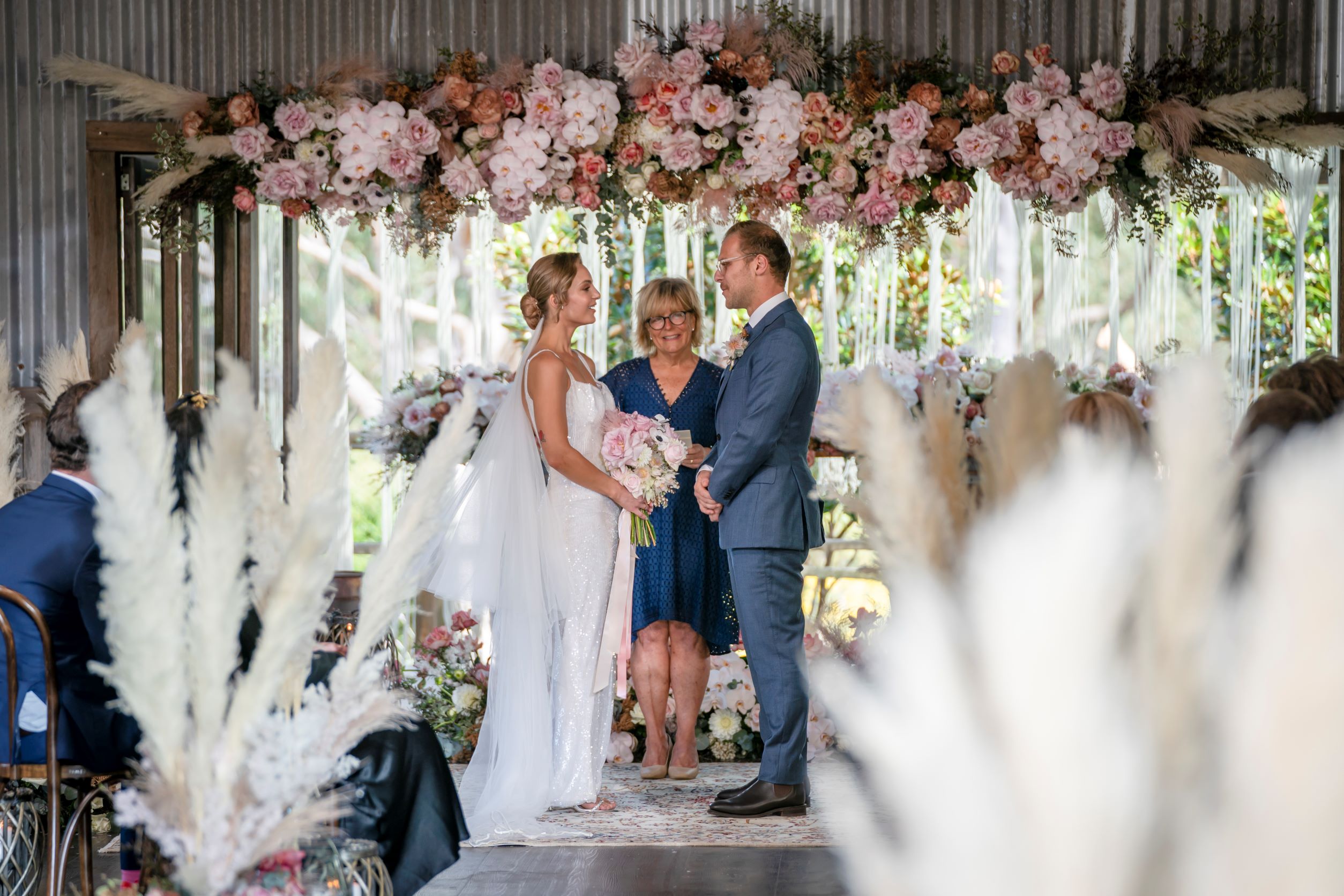 See more rustic venues
---
Samantha & Al
If, like us, you were a little taken aback by Al quoting Eminem in his vows to Samantha and doing the worm at his reception, you might have missed the stunning setting in which their memorable day took place. Sam and Al's venue was none other than Vaucluse House — a beautiful 19th-century manor house nestled amid ten acres of idyllic gardens.
With its lush gardens and classic interiors, Vaucluse House is a popular venue choice for weddings in East Sydney. One of the many rooms at the historic manor house was decorated with dreamy floral arrangements and candles for Samantha and Al's special day.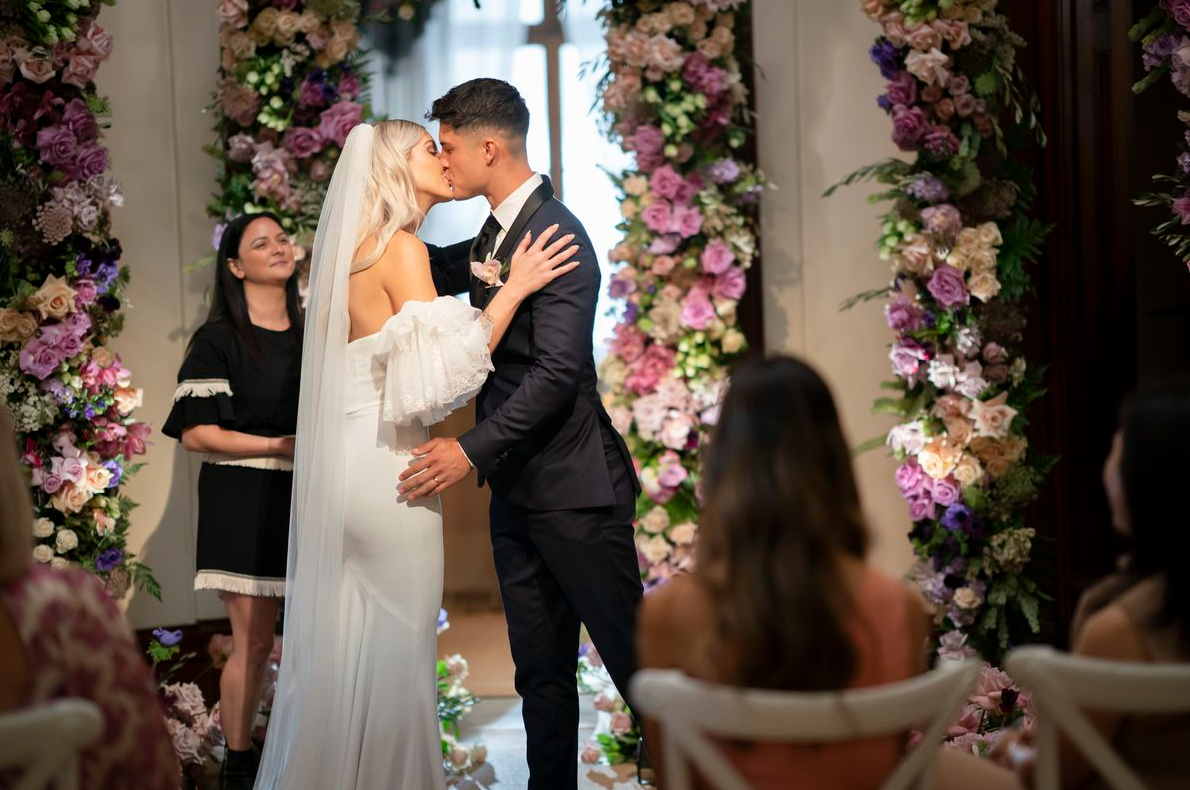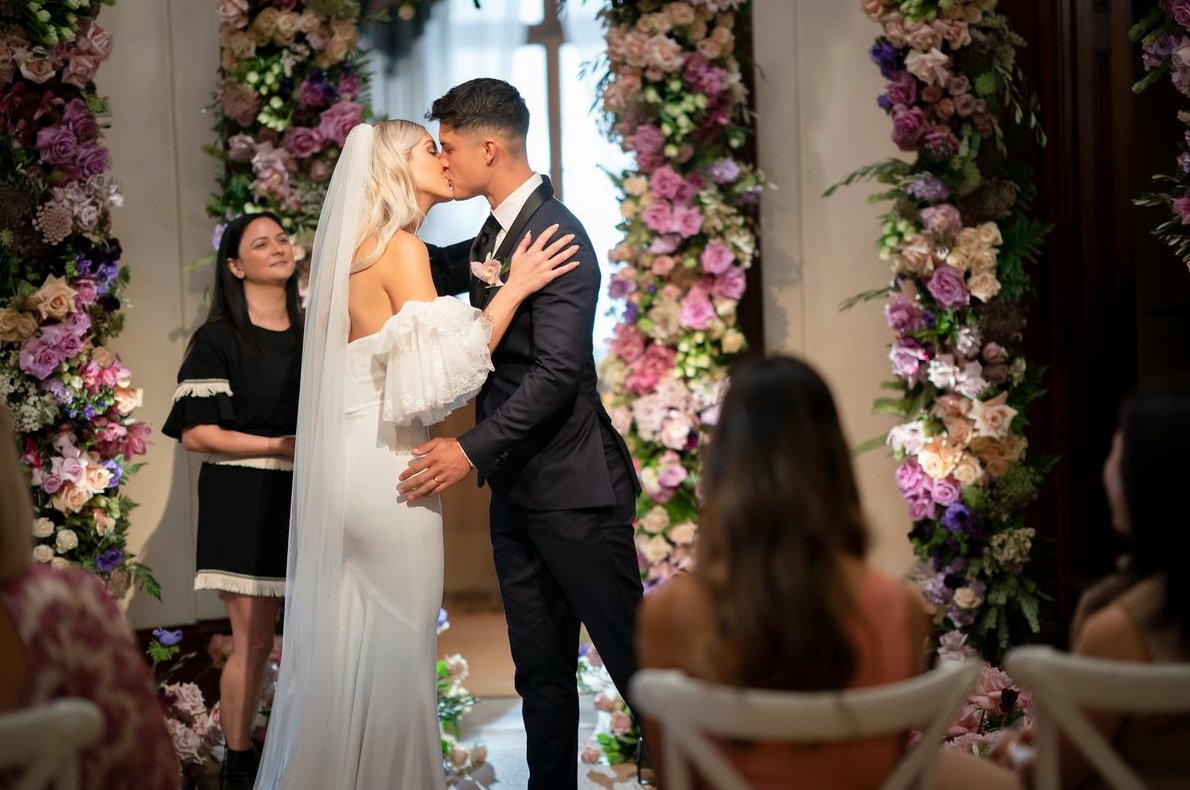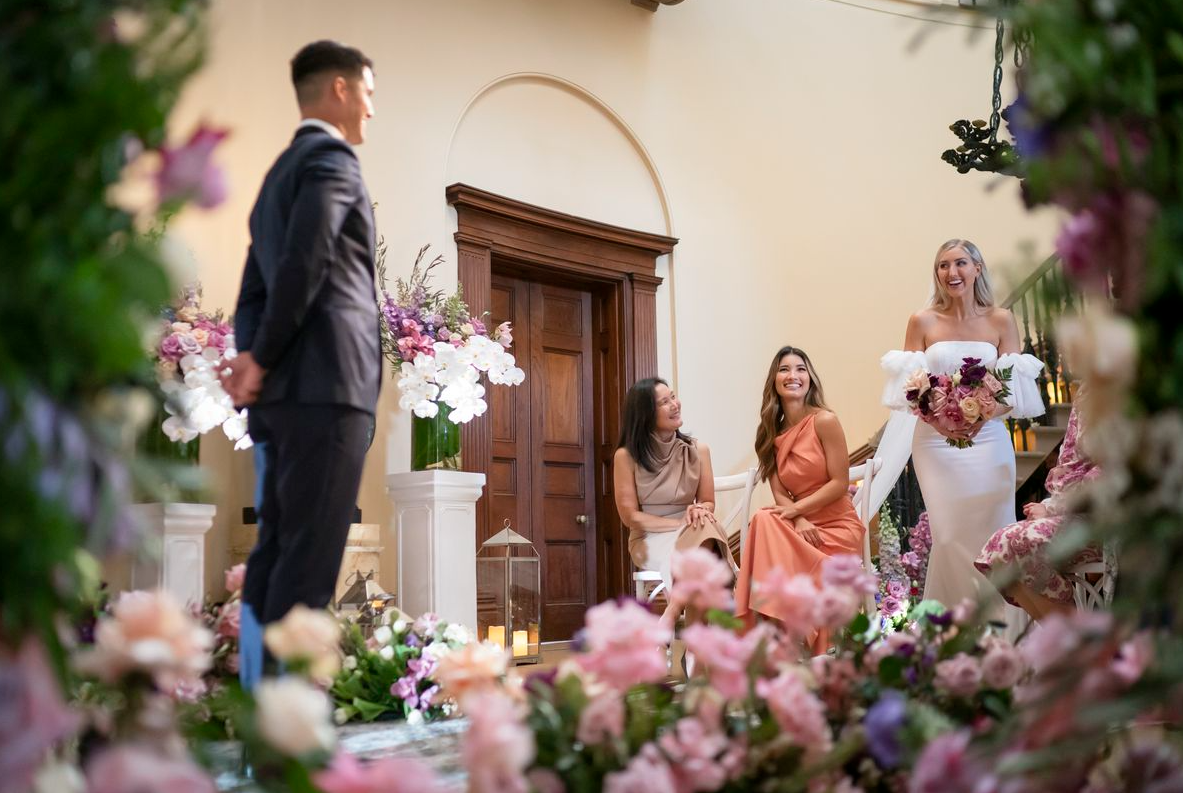 visit Estate Vaucluse House
---
Holly & Andrew
Cinema manager Holly married Texan life coach Andrew at Curzon Hall in Sydney's Marsfield, a MAFS wedding favourite thanks to its light-filled, versatile function rooms. Their beautiful ceremony featured hundreds of scattered rose petals and a gorgeous colour scheme with vibrant pops of bright pink. You may have recognised Holly and Andrew's celebrant David Lang, who has made multiple appearances on MAFS over the years!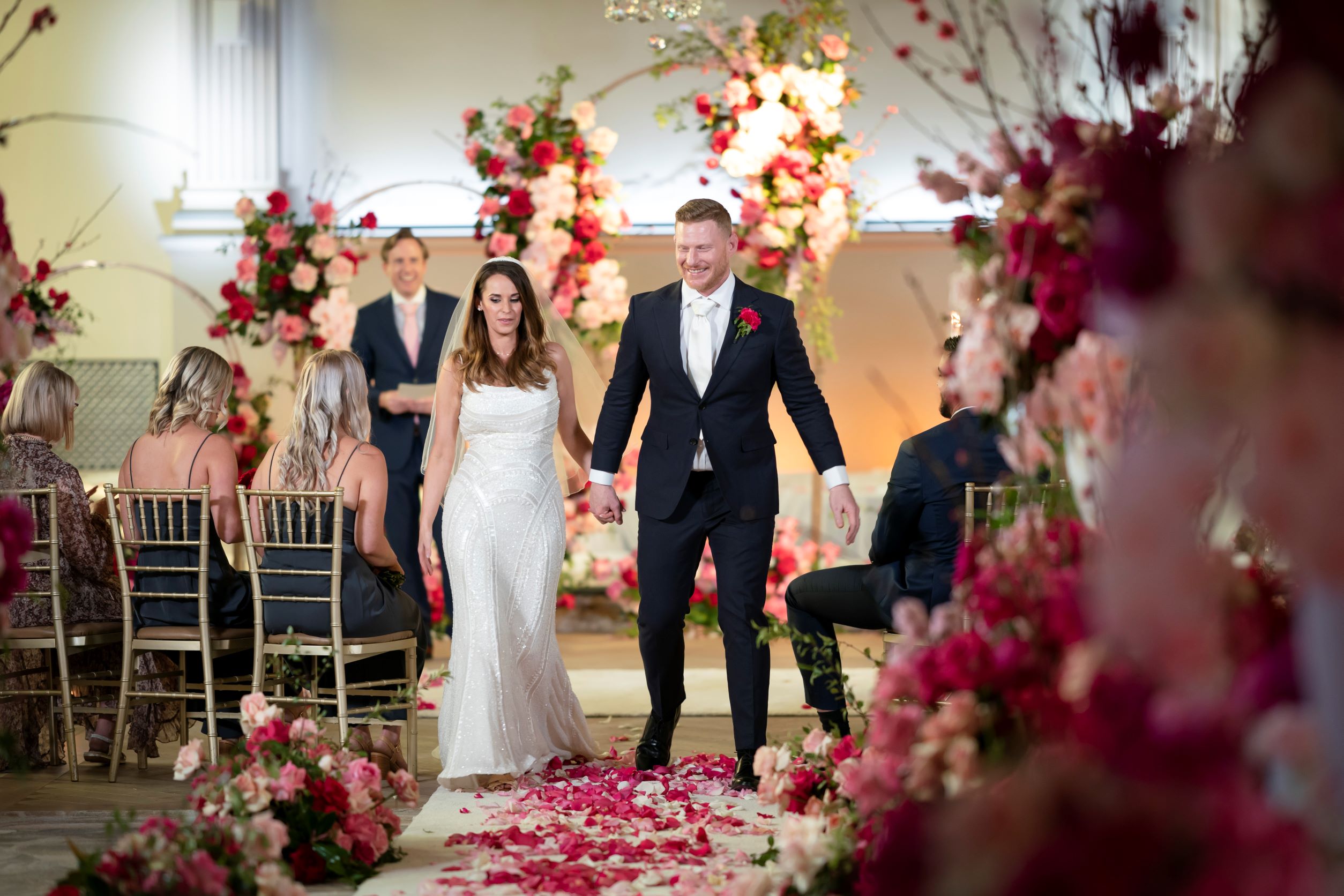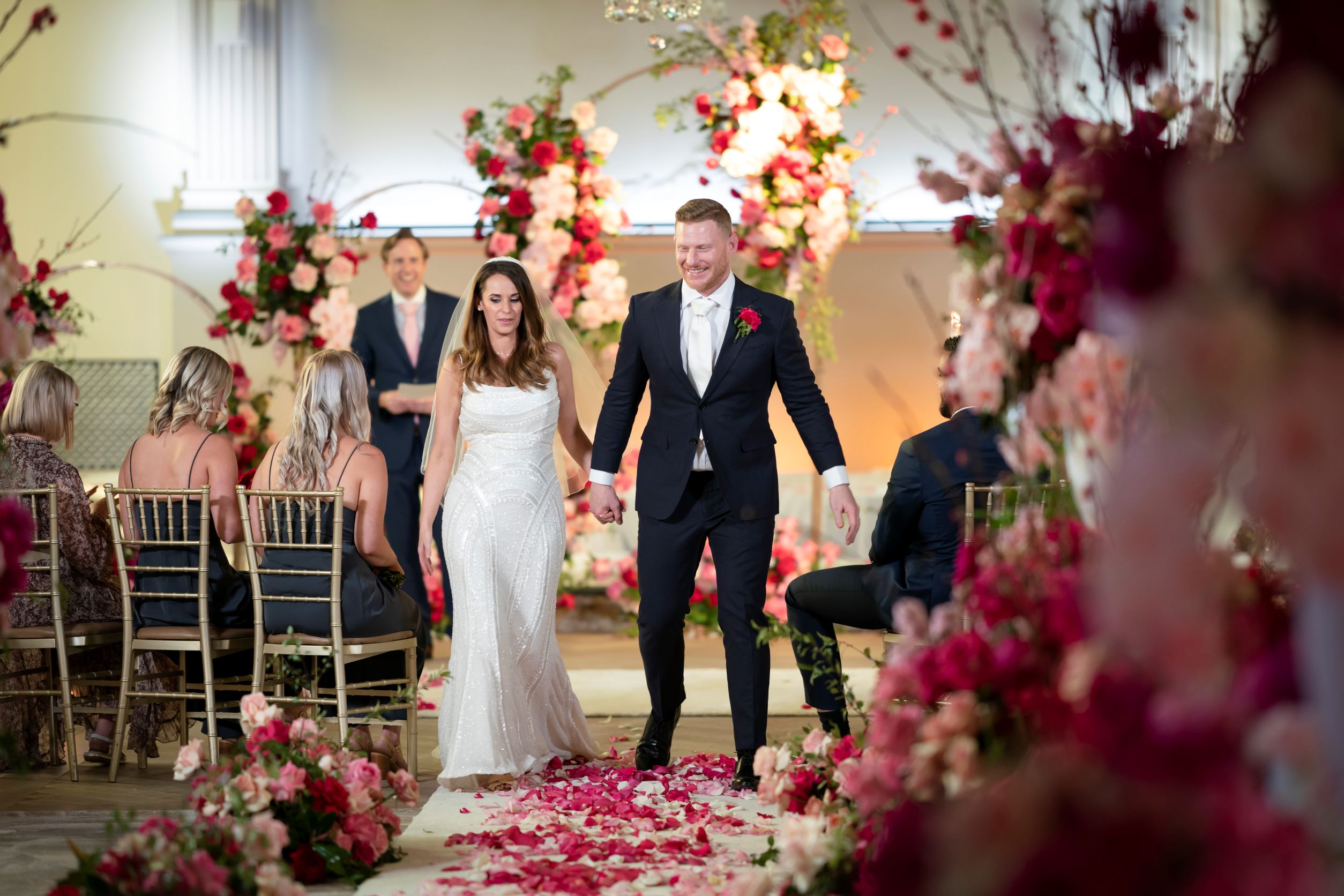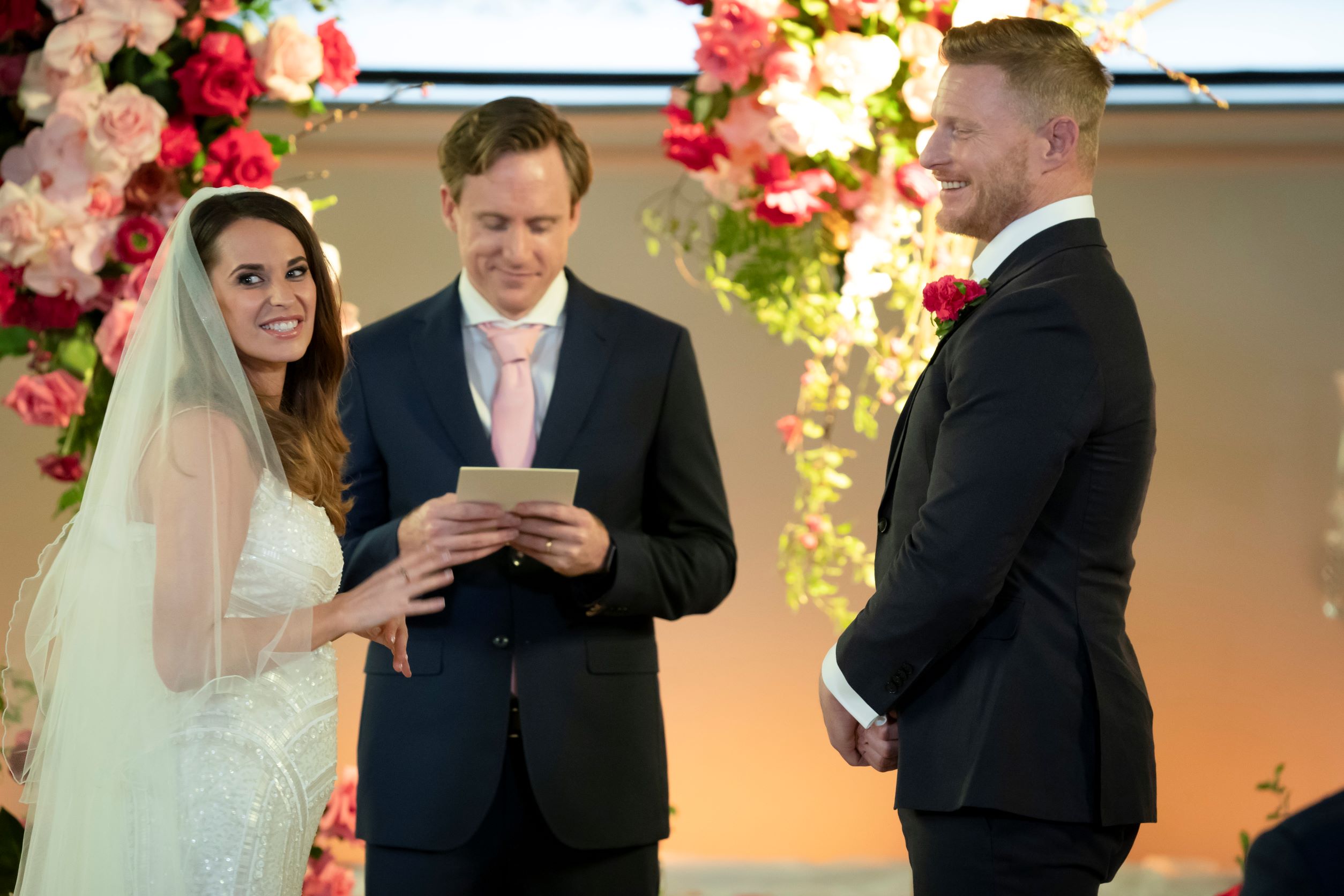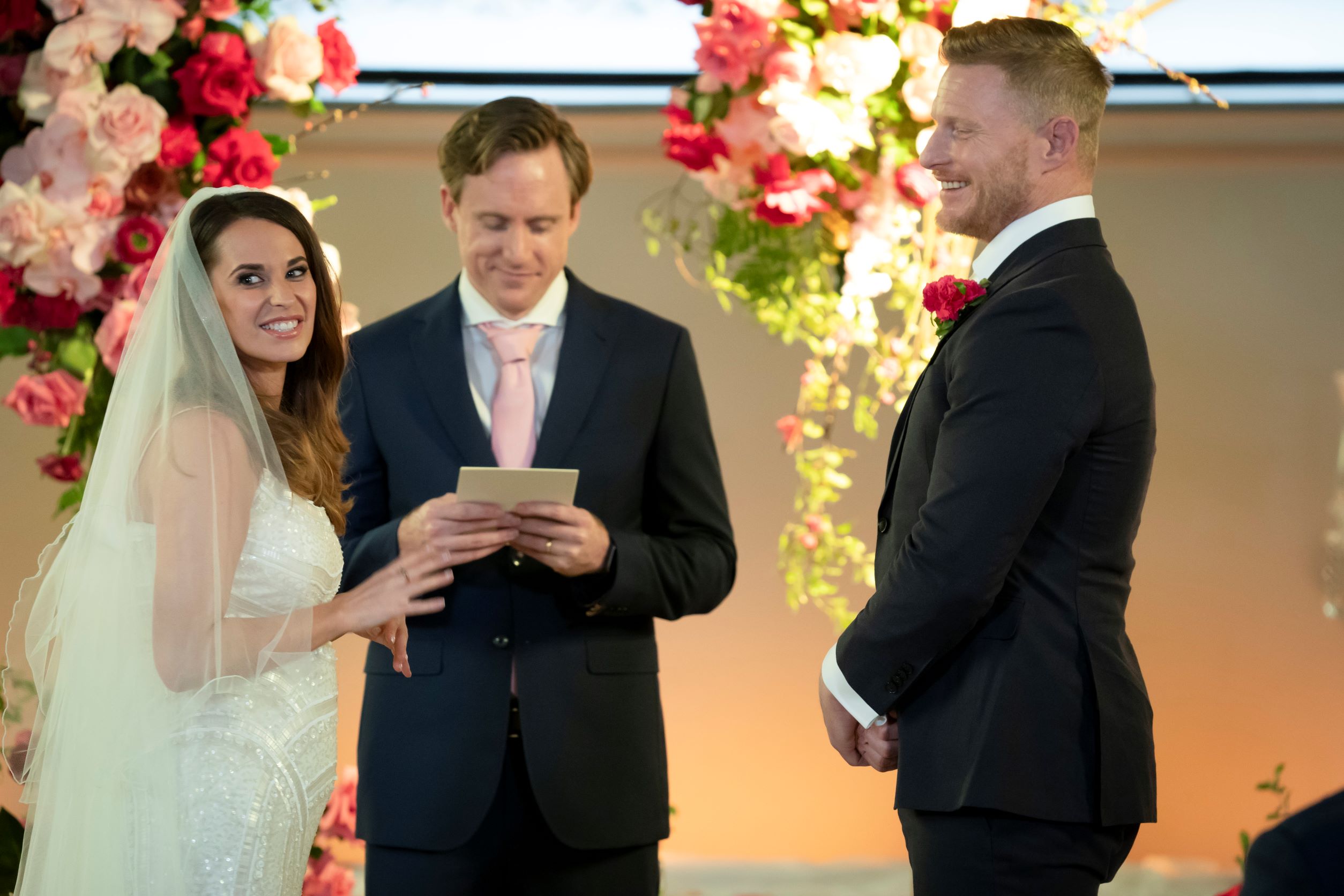 meet Dave Lang
---
Olivia & Jackson
Olivia, a 27-year-old teaching student from NSW, and Jackson, a 30-year-old plumber from Victoria, were glowing during their dreamy wedding day at Sydney's State Library. The on-screen chemistry seemed to flow naturally as this cute couple got to know each other, sharing an intimate first dance and private chat at the bottom of a grand staircase in the State Library.
Olivia looked like a vision in her stunning 'Elora' dress by Australian designer Madi Lane, which featured a whimsical design of lace florals over a dark nude underlay. The skirt was full and flowing, with layers of gorgeous tulle and delicate straps in the same style as the bodice.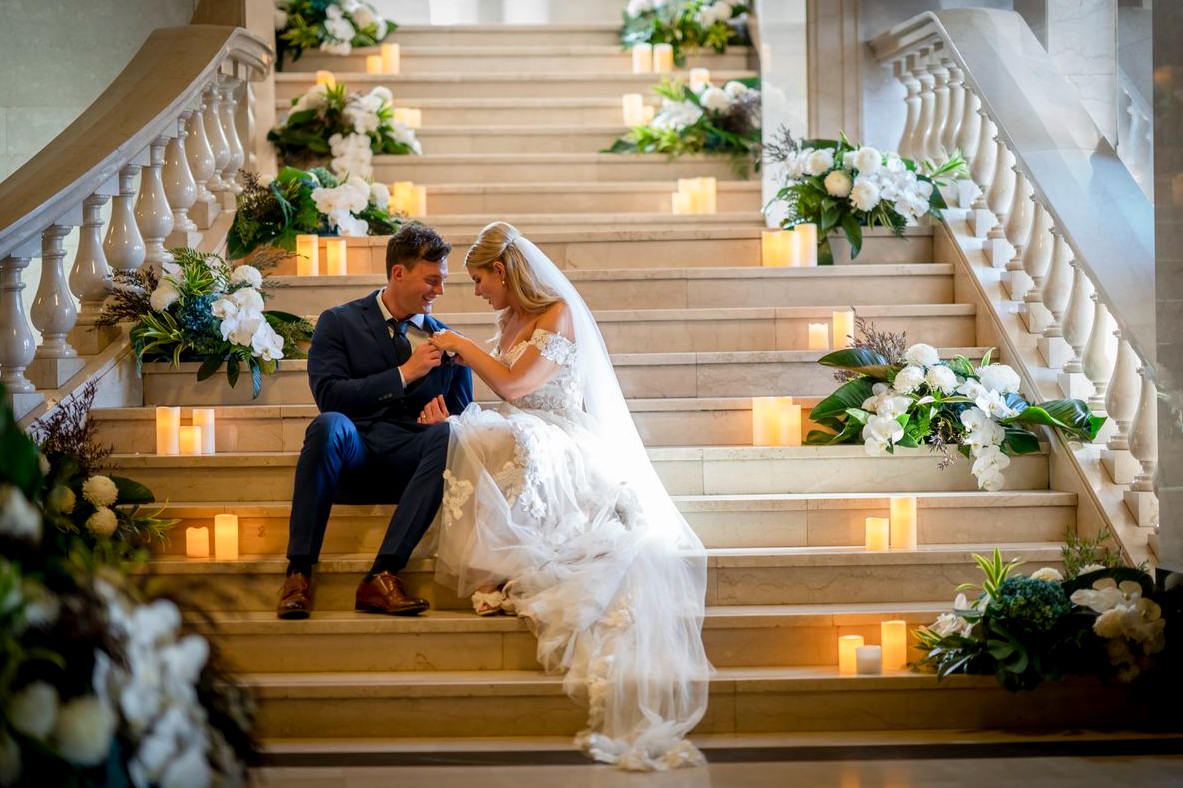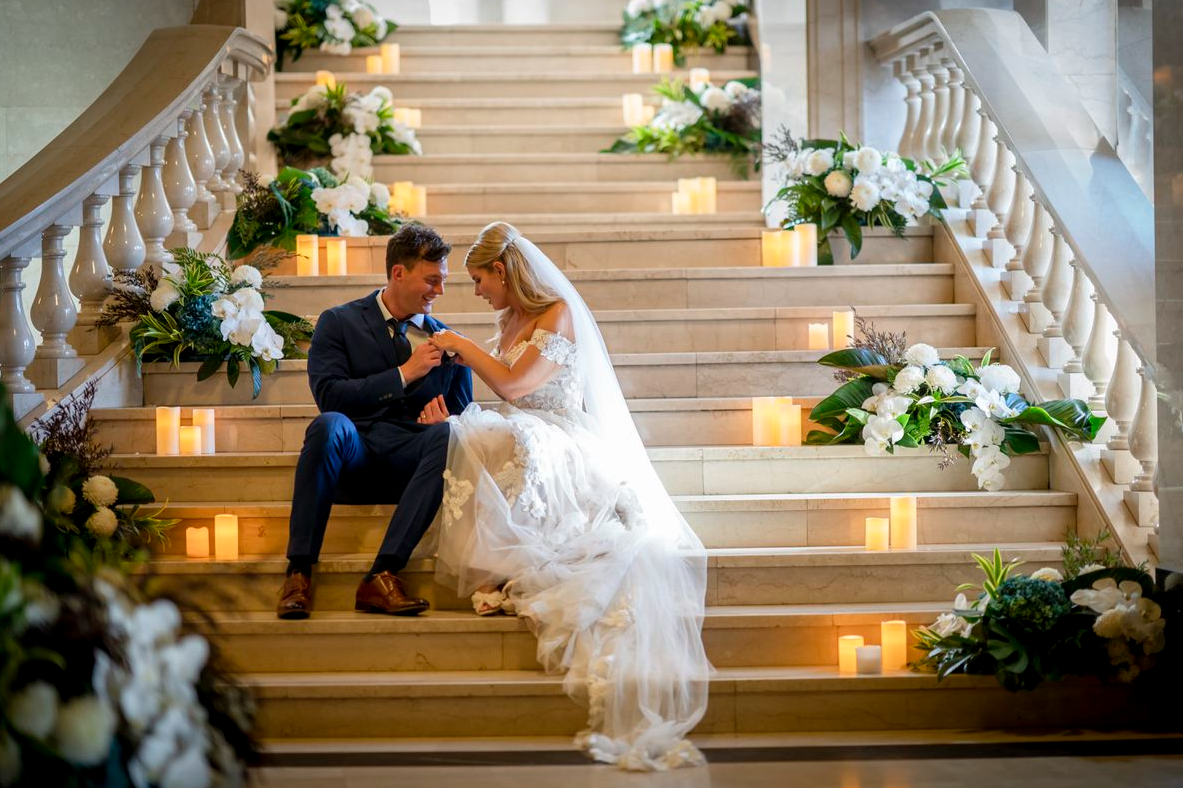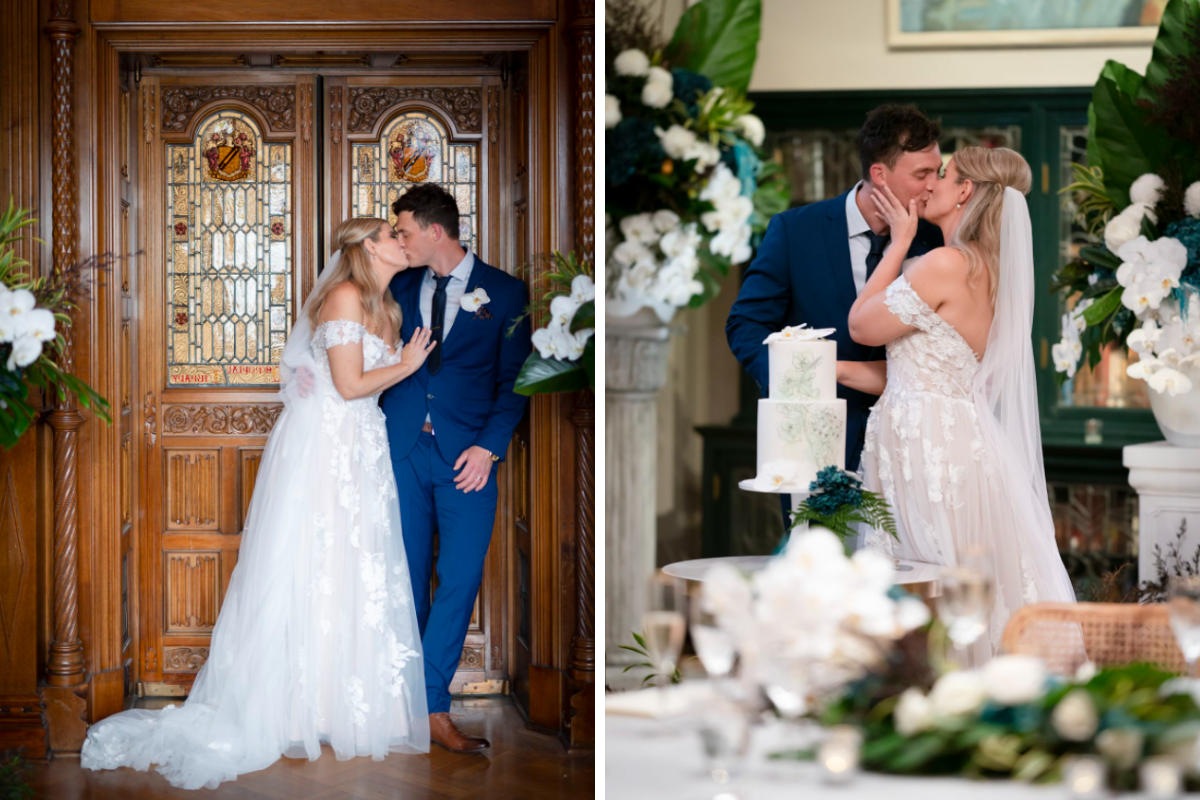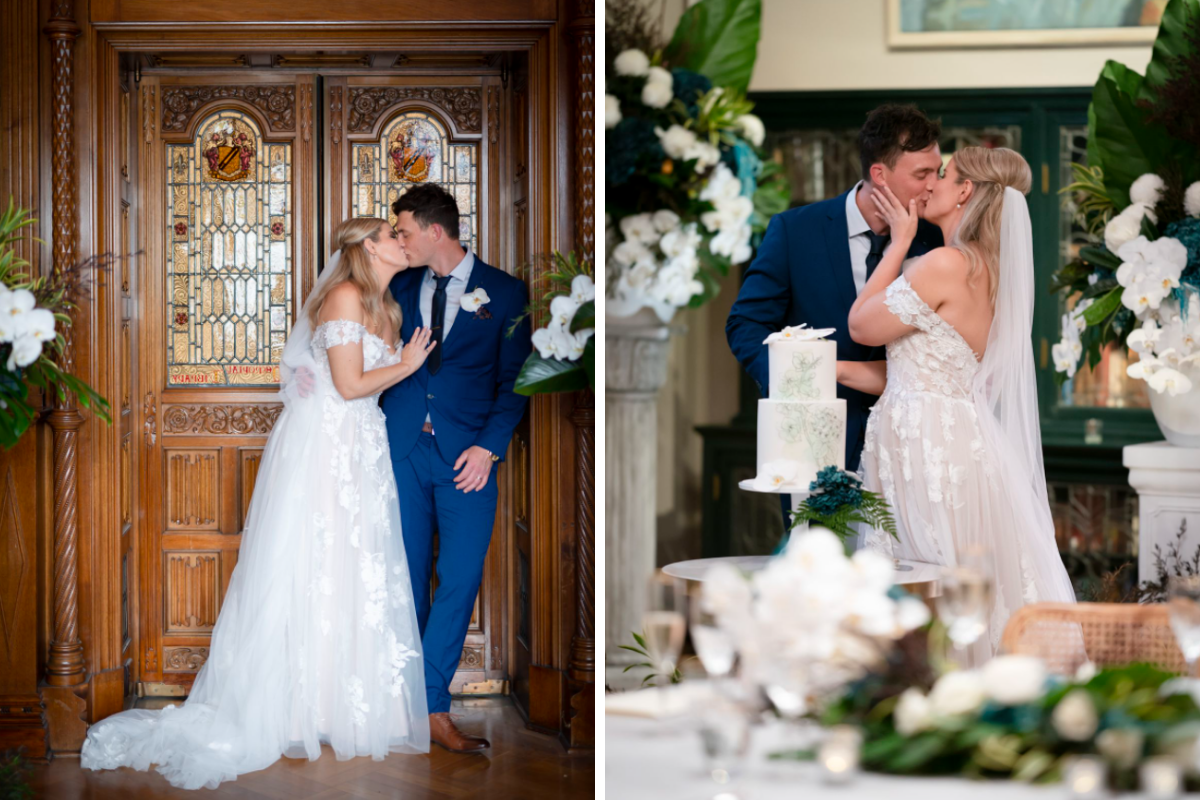 Check out Madi Lane Bridal
---
Selin & Anthony
Anthony and Selin's breathtaking nuptials took place at The Sydney Polo Club in Richmond, one of Australia's most prestigious and historic polo venues. The ceremony space looked absolutely stunning, with twinkling lights and softly draped curtains and the polo club's tree-lined grounds formed the perfect backdrop for the couple's wedding photos.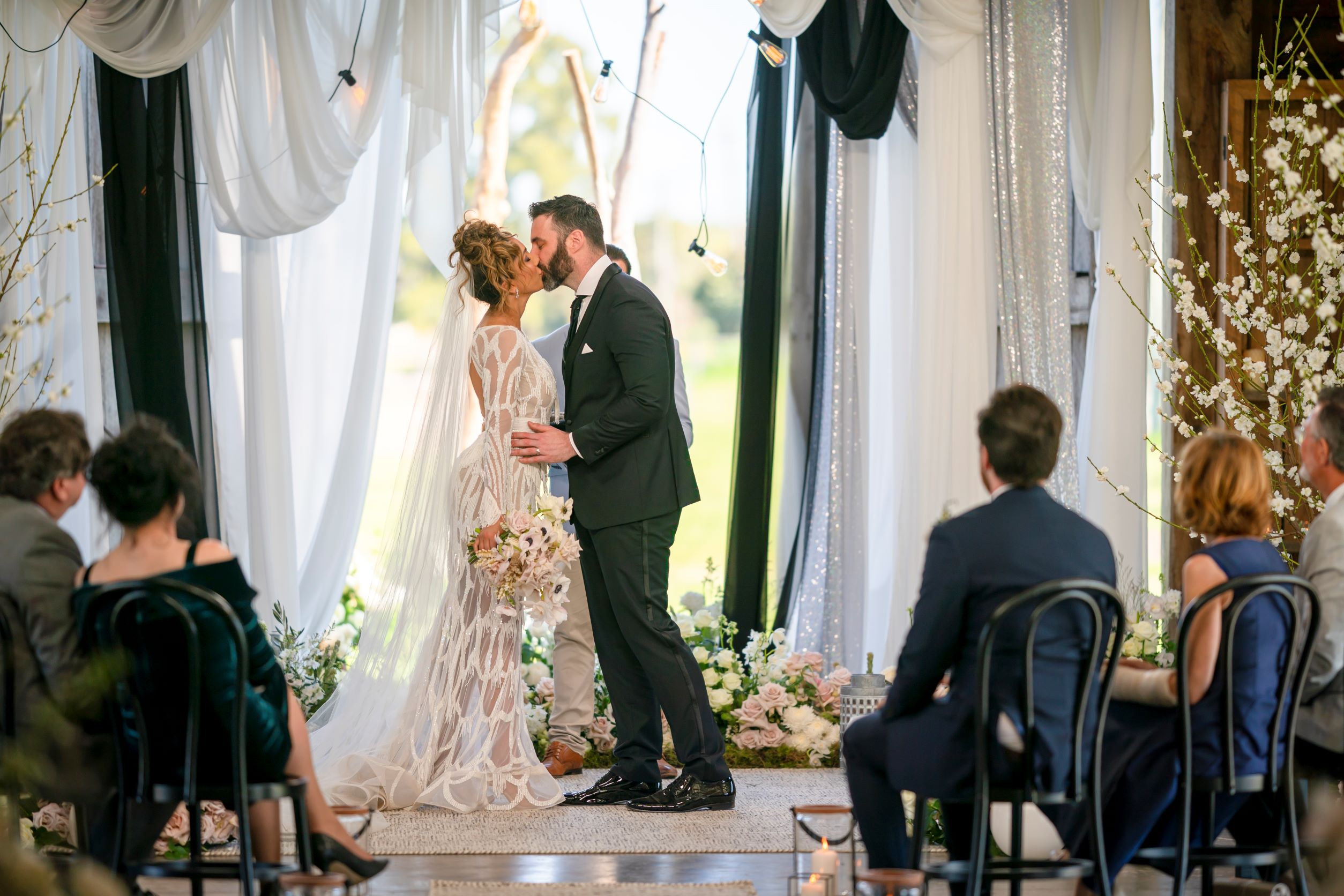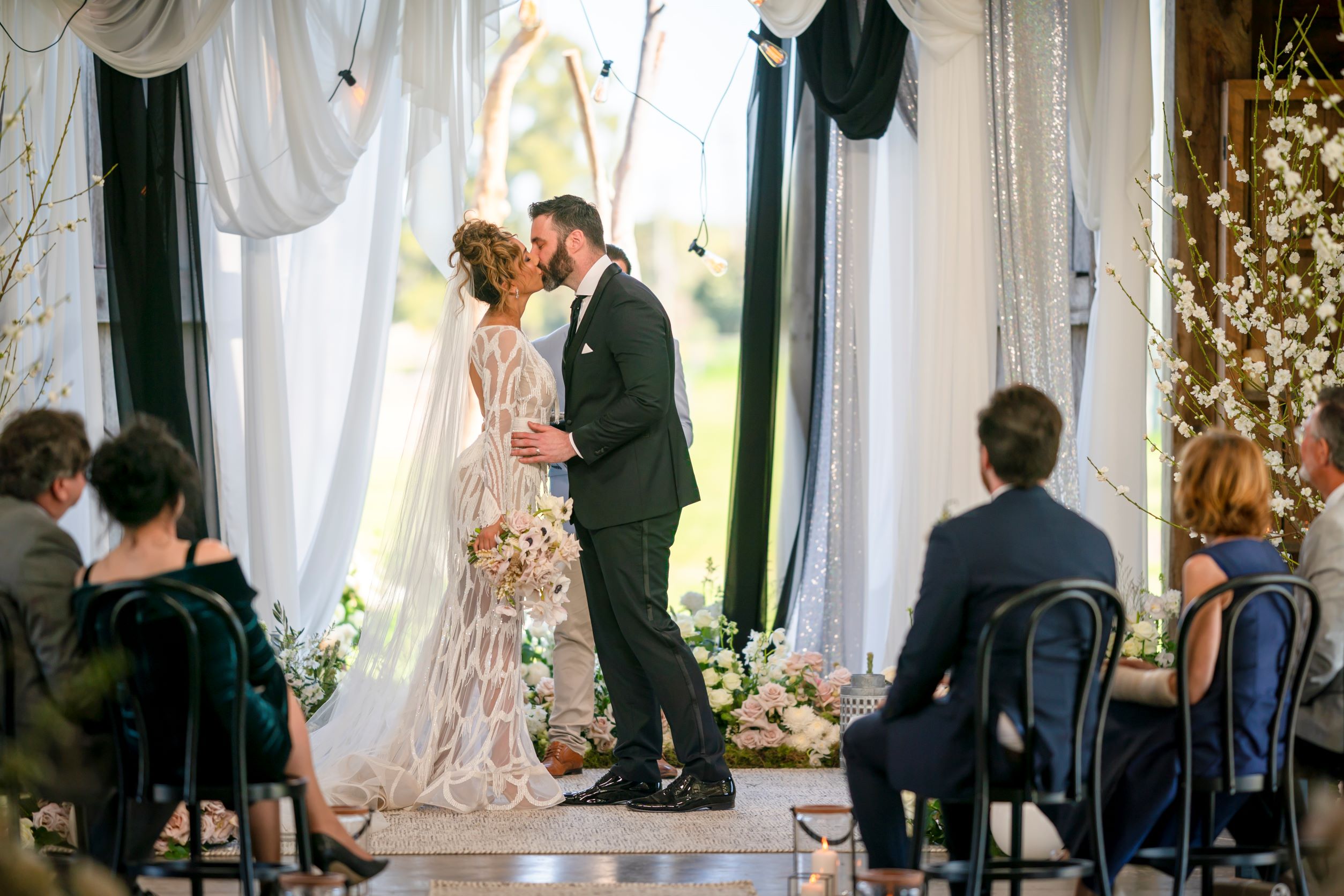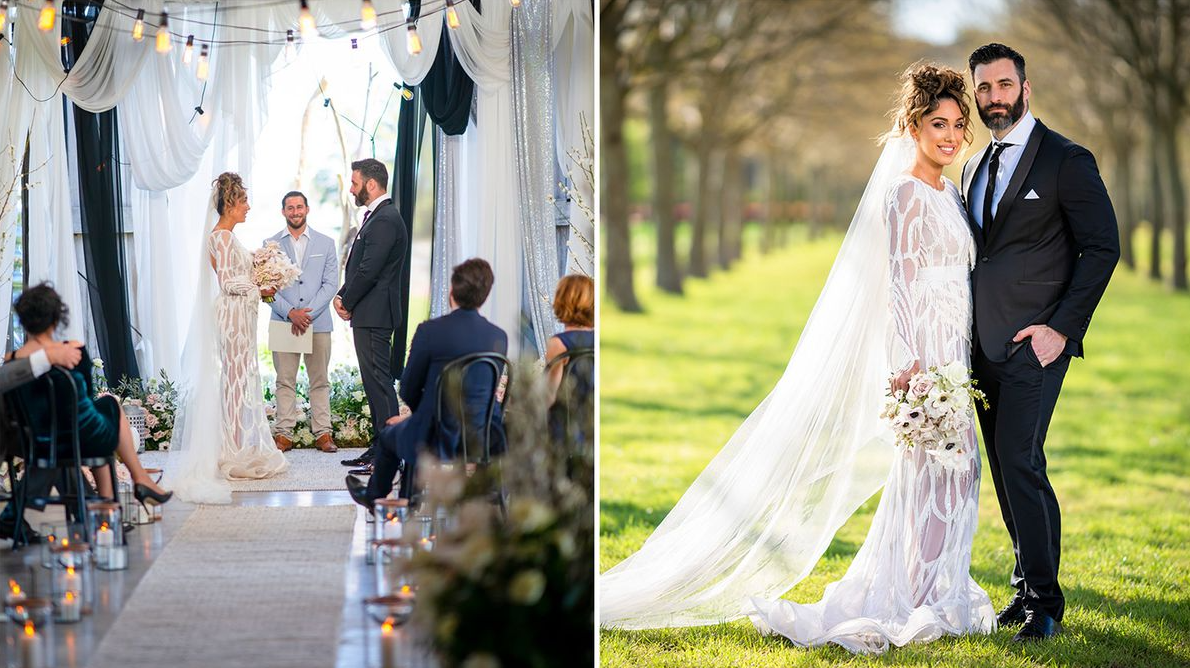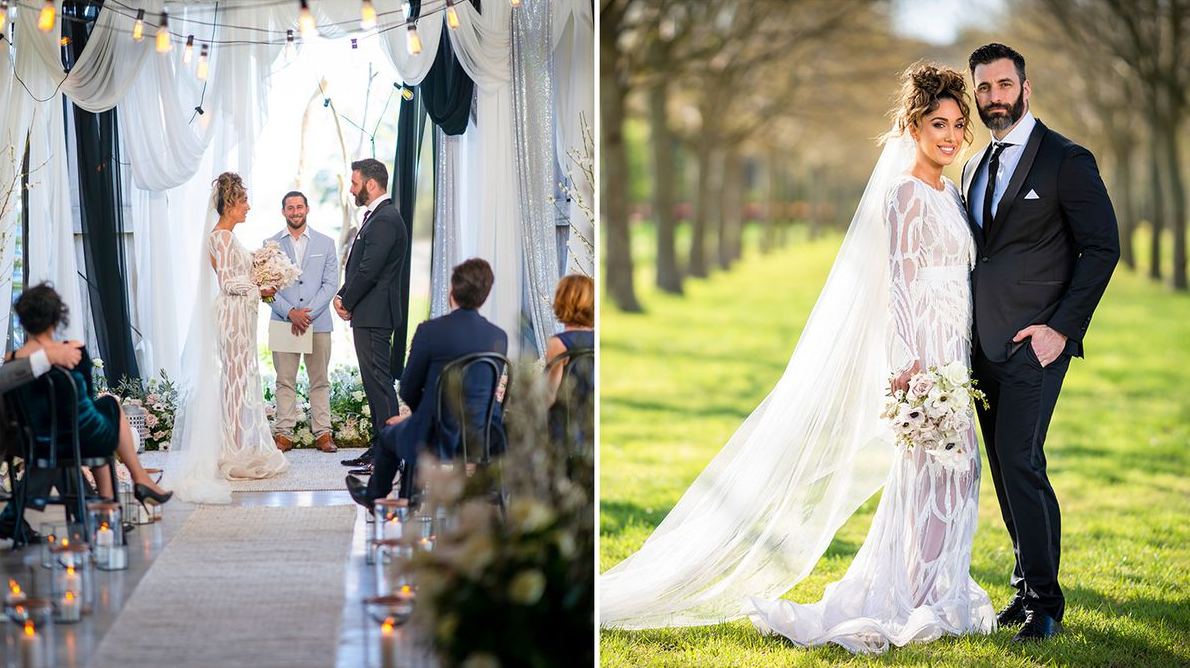 Browse similar venues
---
Ella & Mitch
In what might be one of the hottest matches in Married at First Sight history, 27-year-old beautician Ella from Melbourne married Queensland-based model Mitch in an intimate ceremony at Curzon Hall in Sydney. The day included a lot of intense chemistry and a saucy kiss that the photographer had trouble breaking up.
Mitch and Ella's glamorous Sydney wedding featured a gorgeous moody colour palette, with rose petals galore and flickering candles setting the scene perfectly. Curzon Hall is home to an array of elegant function rooms and has played host to many MAFS weddings.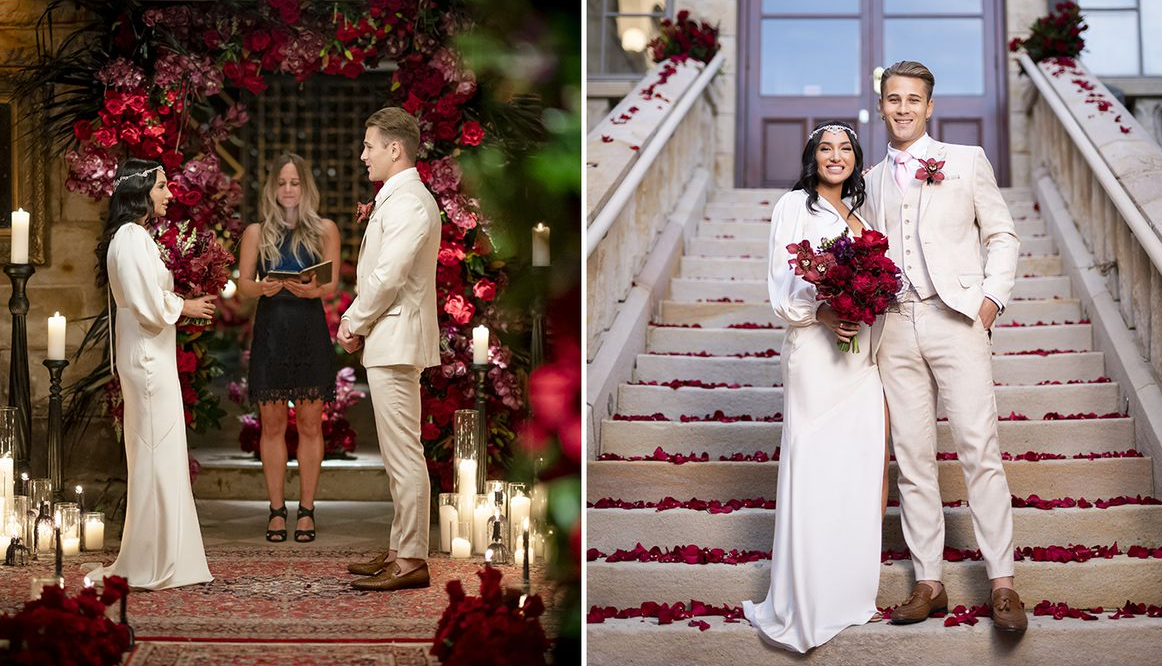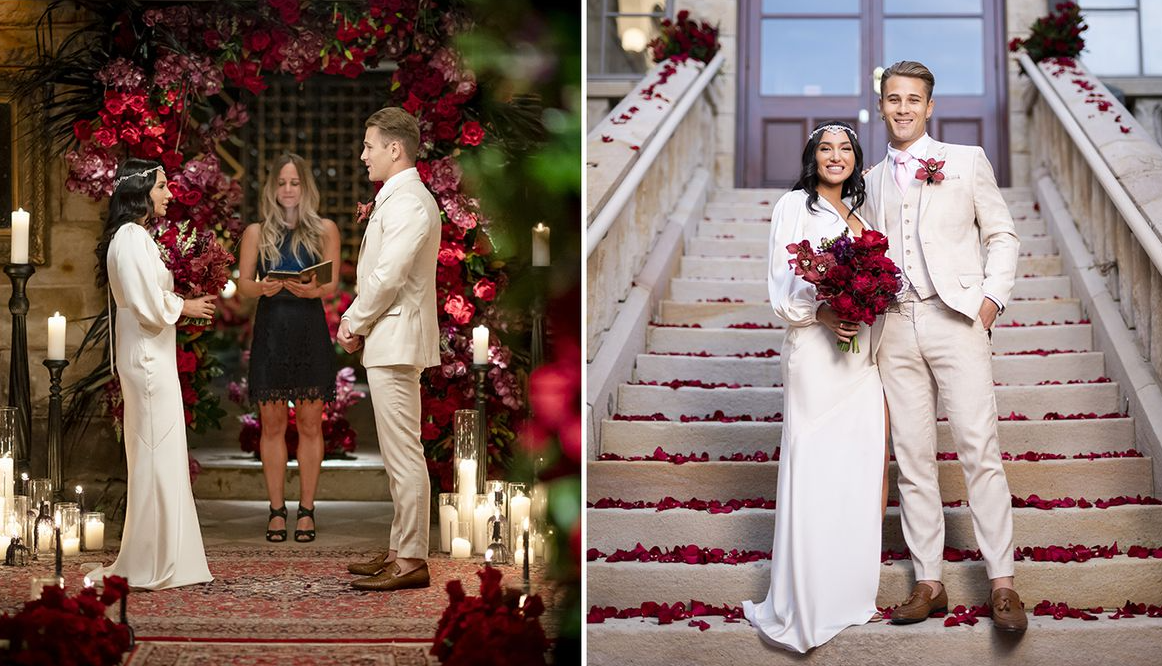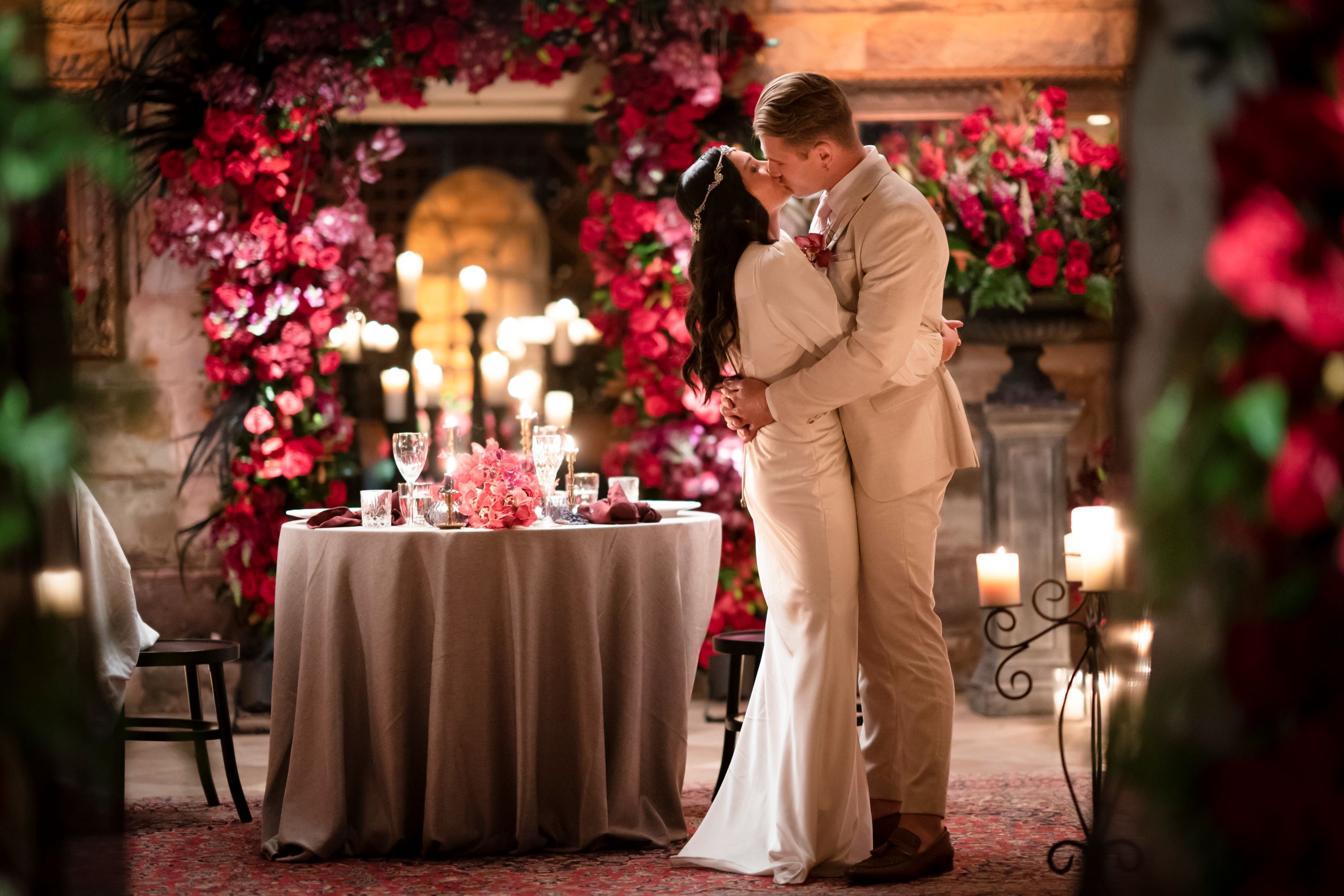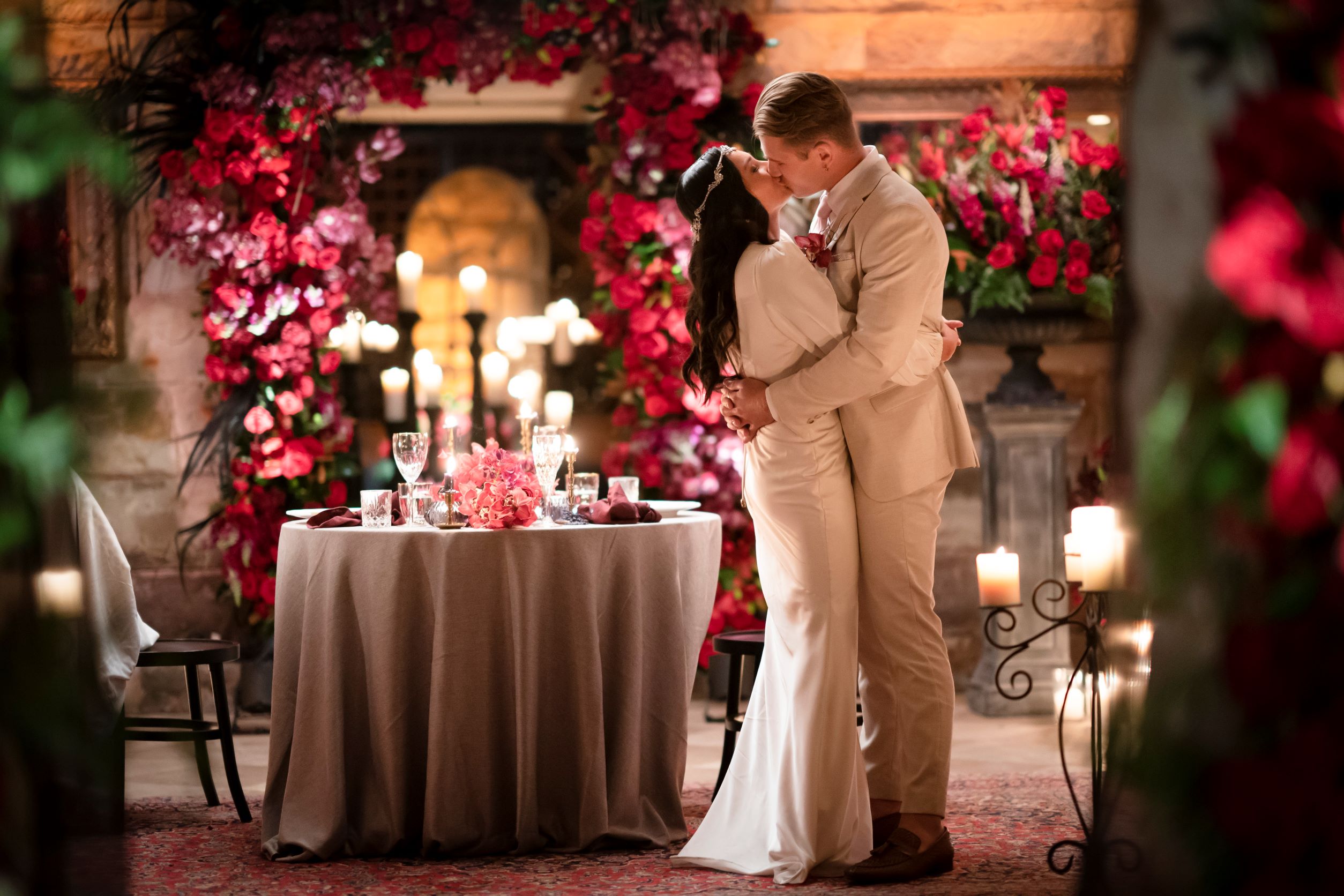 See similar venues
---
Tamara & Brent
Tamara, a fiery 29-year-old operations manager, married Brent, a 33-year-old hospitality manager at Carriageworks in Redfern. The venue's exposed brick interiors created a rustic warehouse vibe, while sparkling chandeliers, softly draped curtains, and flickering candles brought glamour and romance.
The ceremony setting looked beautiful, with fresh green and white floral arrangements surrounding Brent and Tamara and a large chandelier over their heads. Tamara wore the figure-hugging 'Alexis' gown from Pearl Bridal, featuring a sweetheart neckline and simple yet elegant silhouette with an old Hollywood glamour vibe.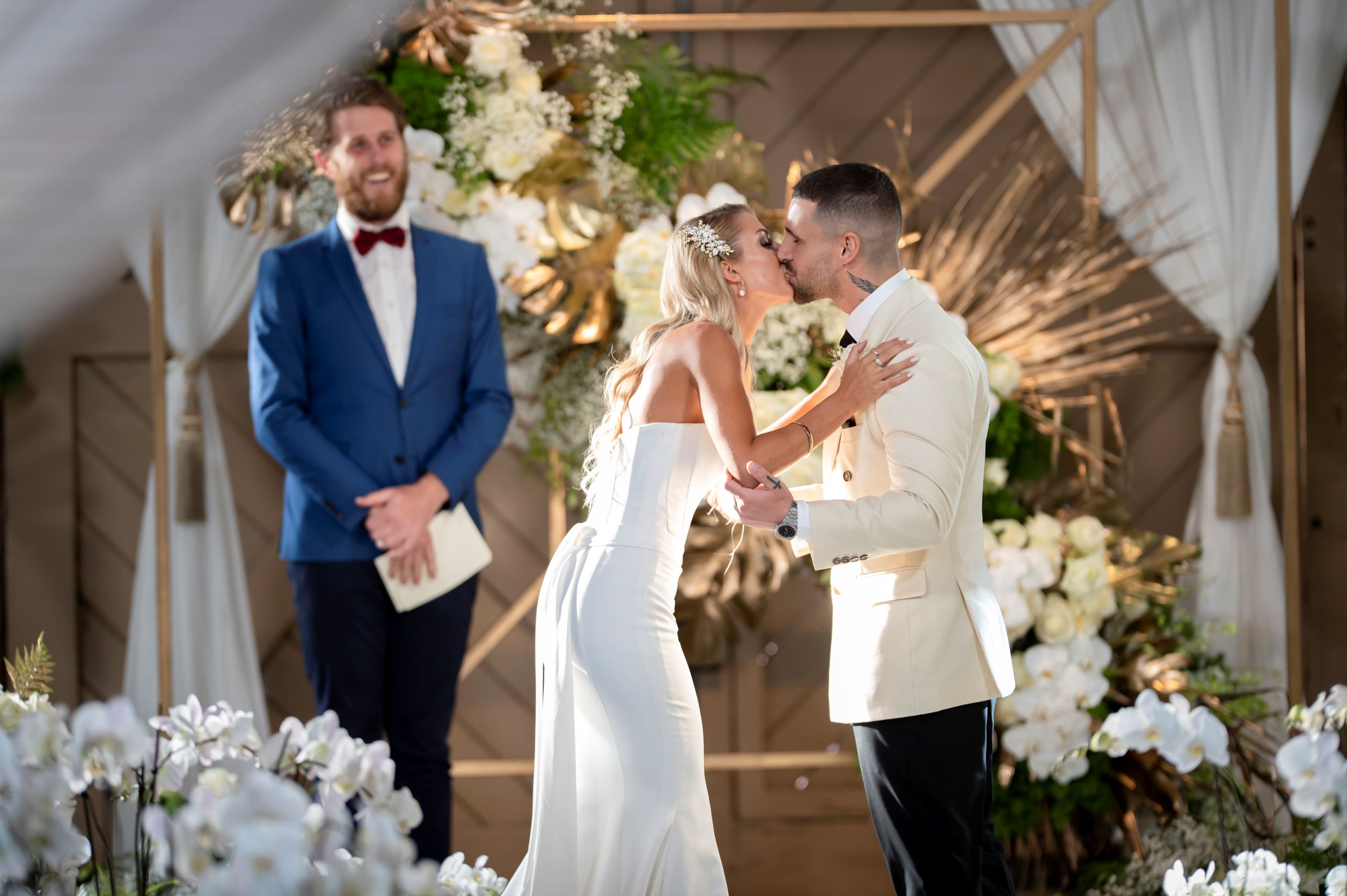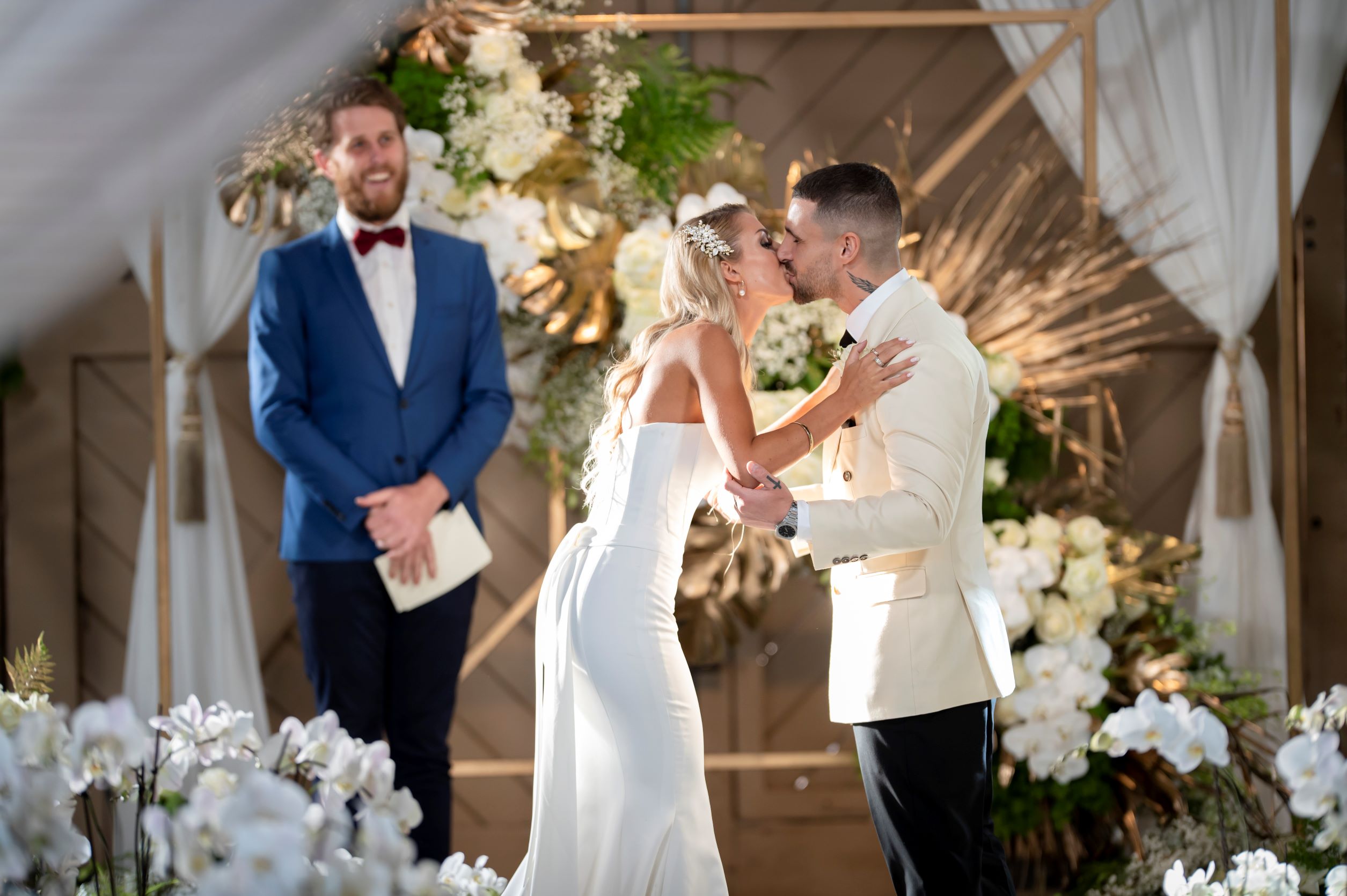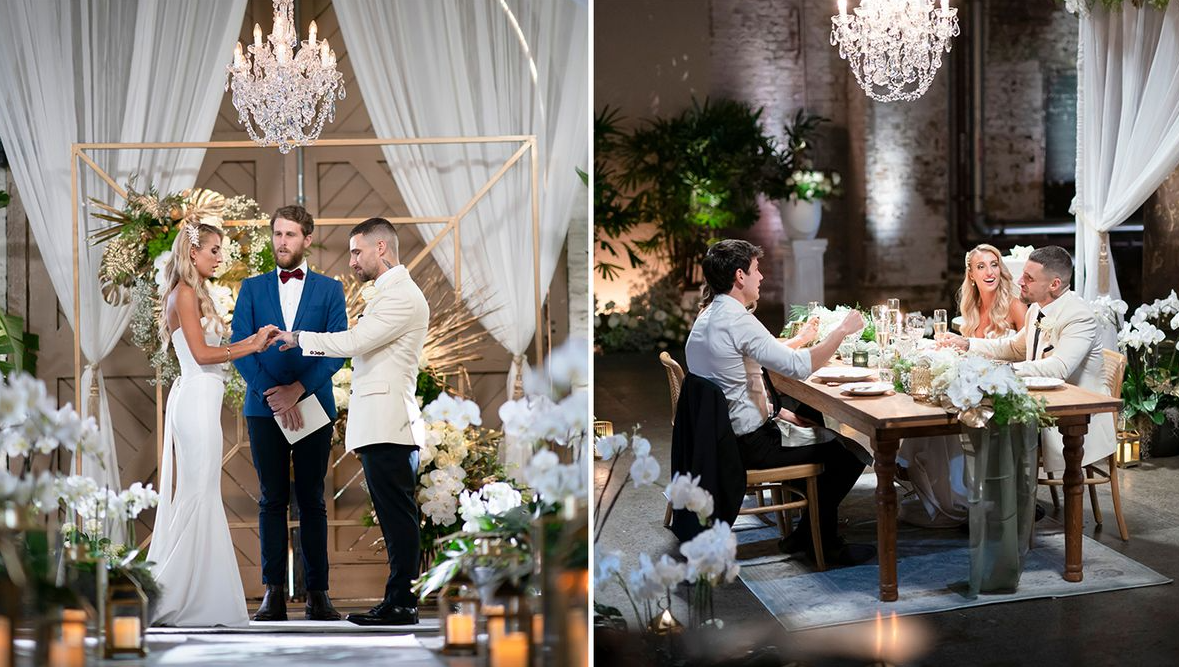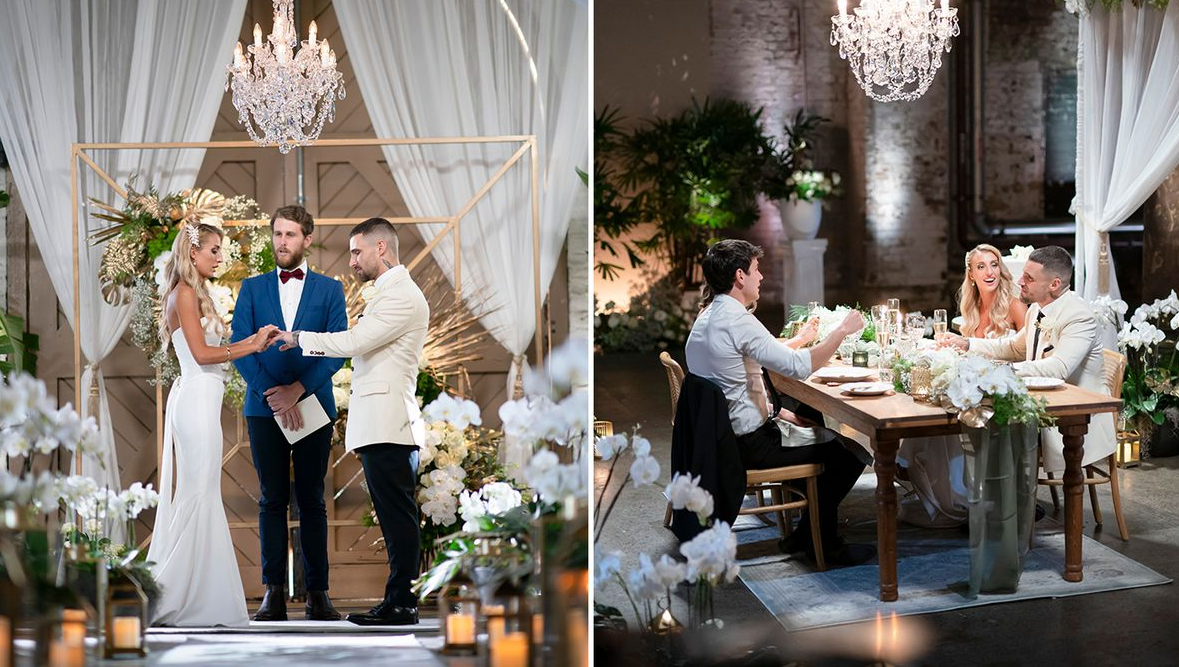 Check out Pearl Bridal
---