Australian MAFS is back, and we are ready to have the next two months of our lives filled with petty petty drama and men that definitely broke up with their long term partners just for the chance at a blue tick on Instagram (Yep, it's clear that happened. Brutal)! That being said… we are suckers for love and just hope that Australian reality TV can give us another Michael and Martha, Cam and Jules or Matty J and Laura. Because THAT is the content we live for! So here are all of the wedding venues from the new season of MAFS so far because we are (obviously) obsessed with weddings.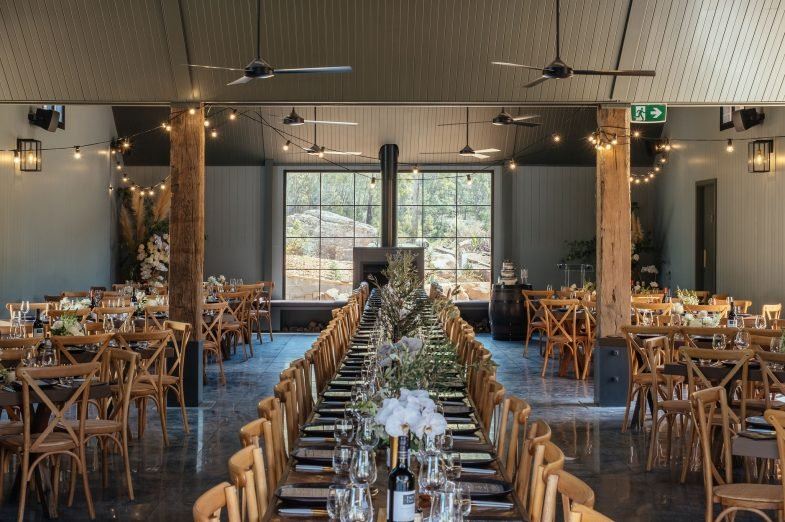 Episode one Weddings: 
Melissa and Bryce
Melissa and Bryce got married at the Sydney Polo Club, 50 minutes from Sydney's CBD, and were married by Nick Bone Celebrant. Styled with PLENTY of greenery and beautiful natives, the venue looked beautiful and really set the tone for the successful day, where Melissa and Bryce appeared to make a genuine connection.
"I'm really pleasantly surprised by Melissa. There's just something about her. Like her aura or demeanour. Just her whole persona, there's something that's really calming," Bryce said.
View Similar Venue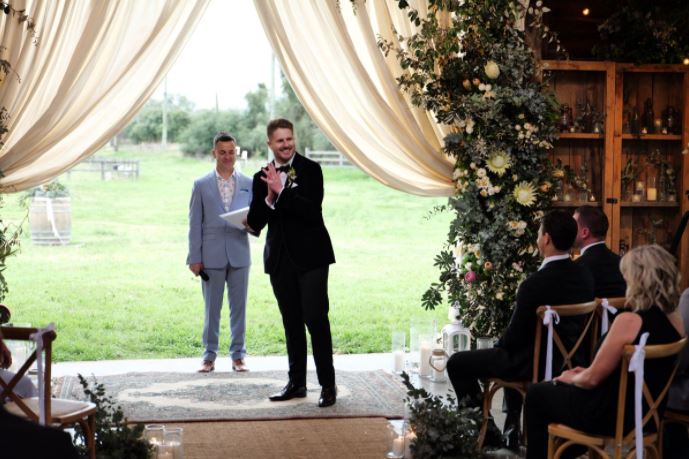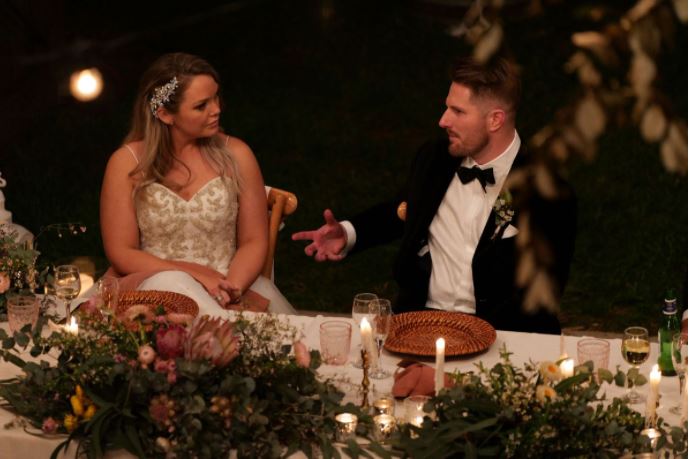 Rebecca and Jake
Rebecca and Jake's hunter valley wedding took place at Circa 1876 on the grounds of the Roscrea Estate. Their intimate ceremony took place surrounded by plenty of dyed pink gypsophila, and this stunning ceremony was also styled by Frank and Bloom and It's A Sign. Moreish Cakes made their stunning three-tiered cake. The editing made Rebecca look like she might be pigeonholed as the villain this season to begin with, but she seems warmer mid season.
"I just didn't feel what I thought I would feel," Rebecca said.
"I didn't feel like a spark or anything like that. It's just not what I expected."
View a similar Wedding Venue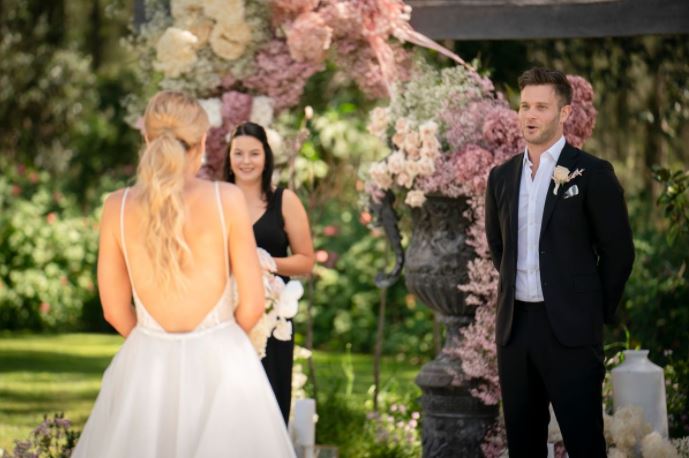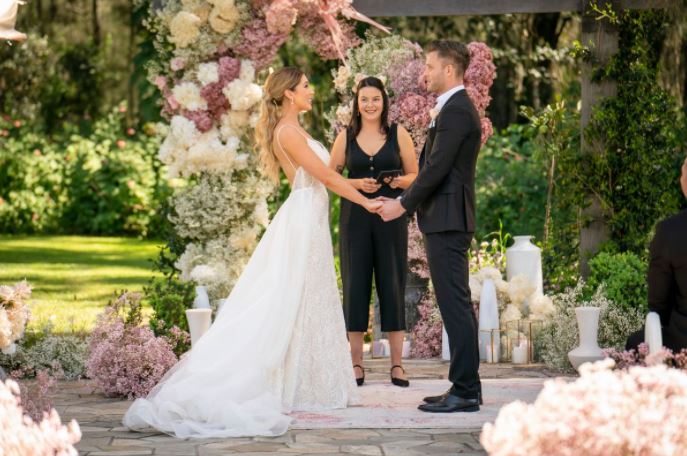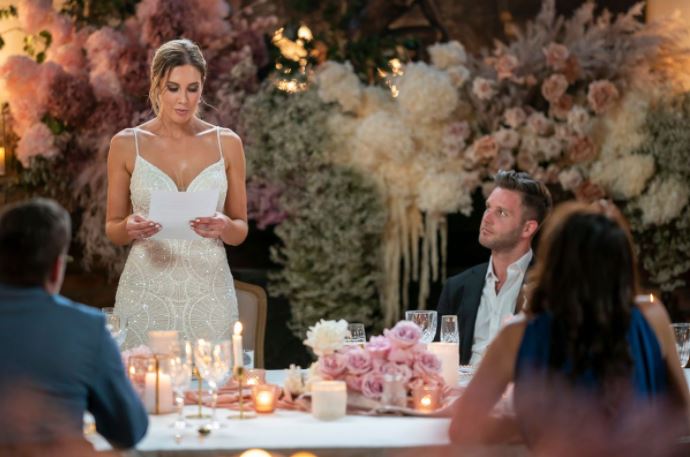 Episode two weddings: 
Coco and Sam
This beautiful wedding took place at The Woodhouse Wollombi. A stunning hunter valley venue that is purpose-built for weddings and events. Decorated with some dried palms, beaded bohemian style chandeliers and plenty of florals. This venue has also been featured in the Bachelor!
Coco was full of one-liners and nervous energy which left Sam thinking she might be "very loud… I'm just a little bit thrown by her," he said. Well, we love Coco, Sam. If you mess this one up, we will protect her at all costs!
View The Woodhouse Wollombi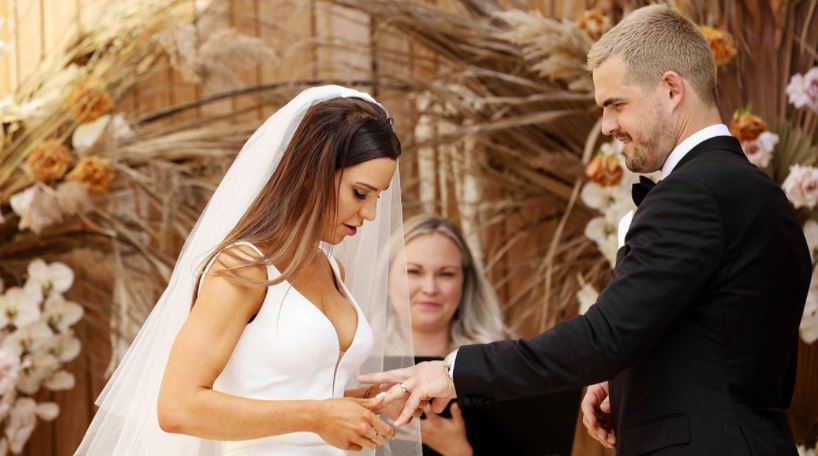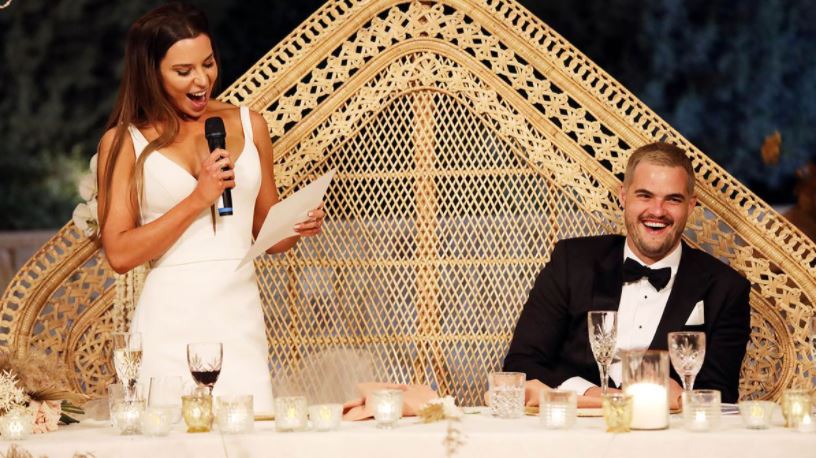 Samantha and Cameron
Covered in pink and white roses and white phalaenopsis orchids, this wedding was very luxuriously styled in the beautiful venue in Sydney called The Grounds of Alexandria. The couple seemed to be getting off to a good start as the evening progressed. "She is a lovely person," said Cameron. The celebrant featured in this wedding is Carla Davern.
View Similar Sydney Venue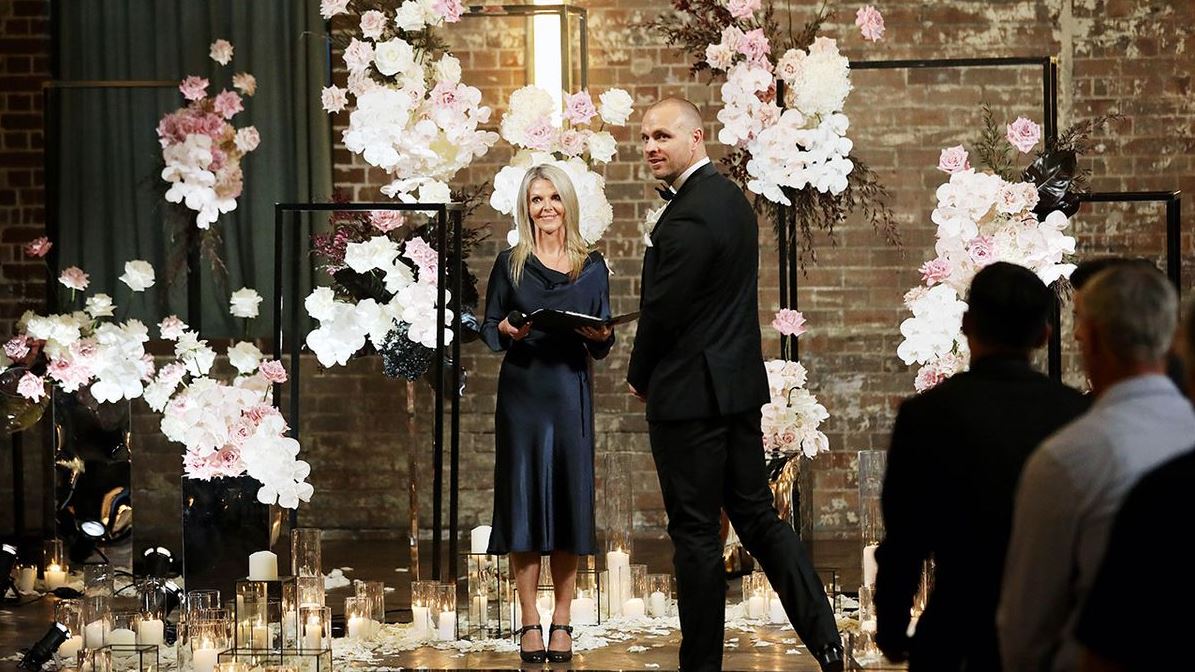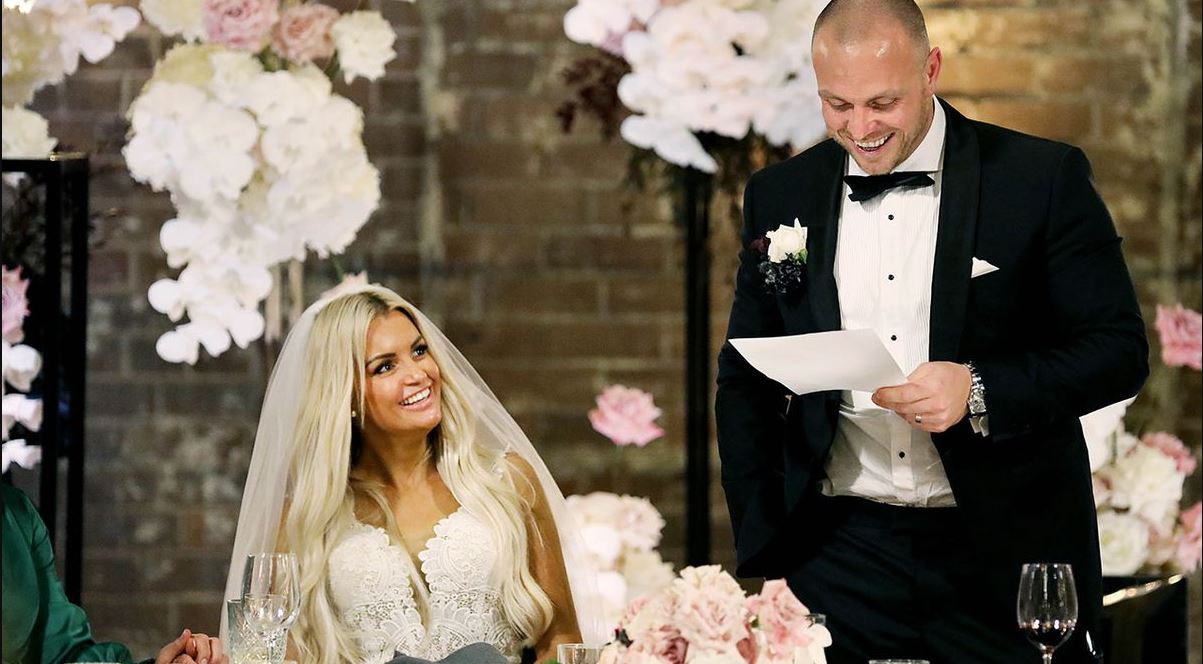 Brett and Booka
Talk about cotton! Booka and Brett had their wedding in the hunter valley at Adam's Peak Country Estate styled with plenty of cotton stems (by Frank and Bloom who also did Jo and James' wedding florals). And wait a minute, yes that is David Lang, a very popular Sydney celebrant. You can book him here.  
Booka's colourful guests and uniquely styled bridesmaids (they wore hats! Pink HATS!) certainly got people talking, but even more so, people were excited to see that Booka and Brett appeared to have a real connection. Considering that this show has only managed to pair a few successful couples in its seven completed seasons…. people are wondering if these two make it the distance. Plus, Brett's dad tearing up during the speeches, and his mum throughout the day made us genuinely have a glimmer of hope for love this season! 🤞
View a similar Sydney Venue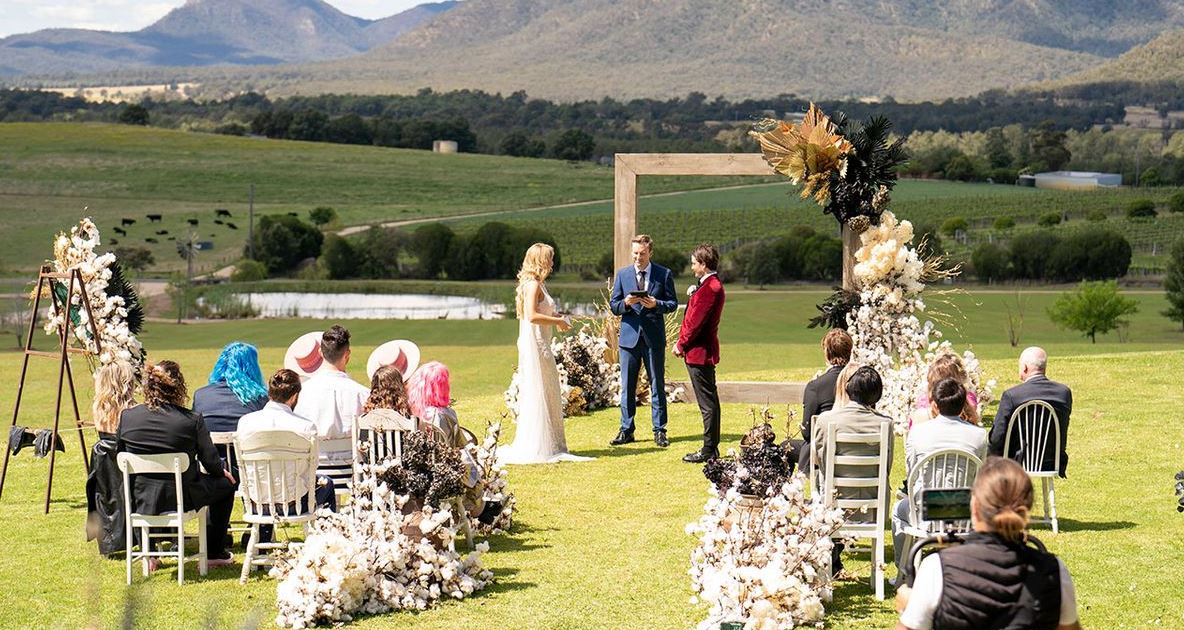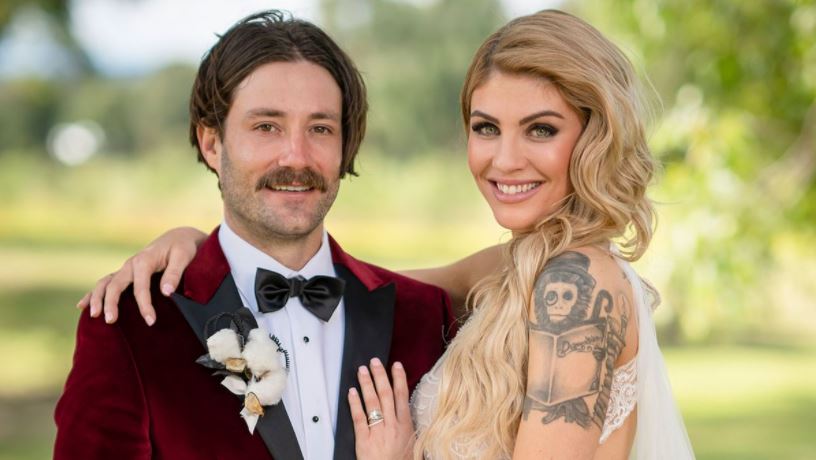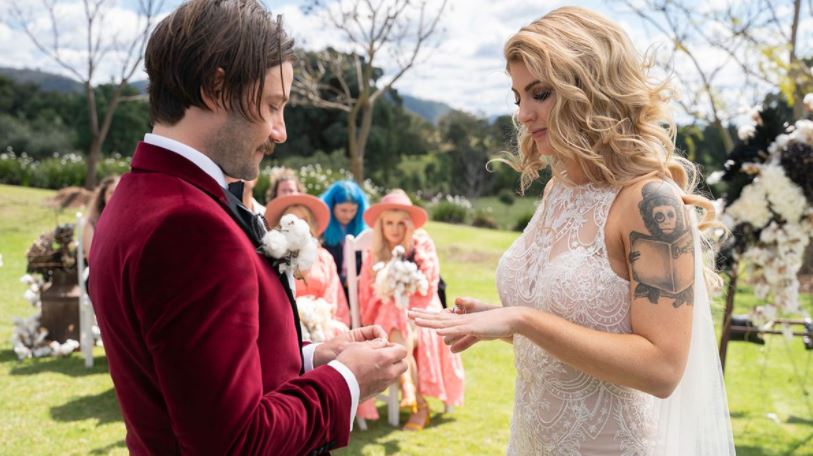 Episode three weddings: 
Alana and Jason
Alana and Jason's romantic indoor candlelit setting took place at the State Theatre in Sydney. Many of the weddings this season were incredibly small, and this was no different, with each person having just two guests. The sparks flew for these two, with Jason revealing to the cameras after they first met "She's smoking hot, she's out of my league for sure".
View a similar Venue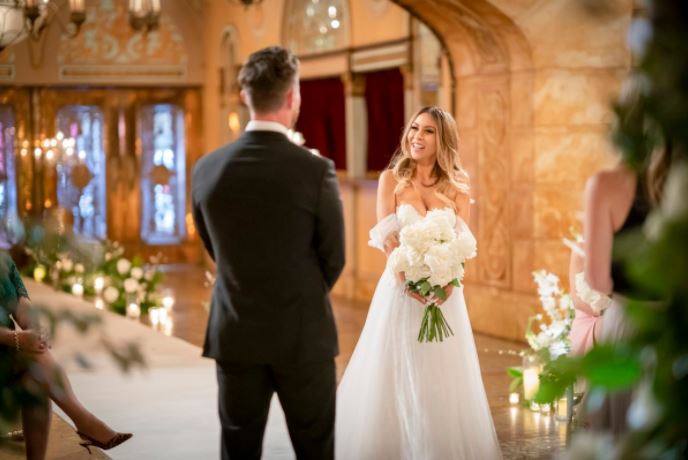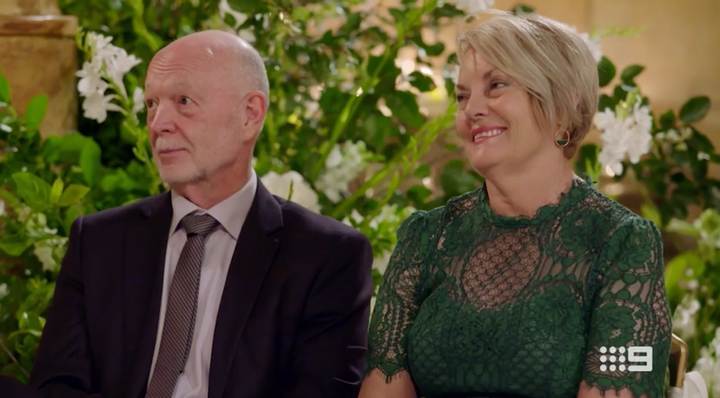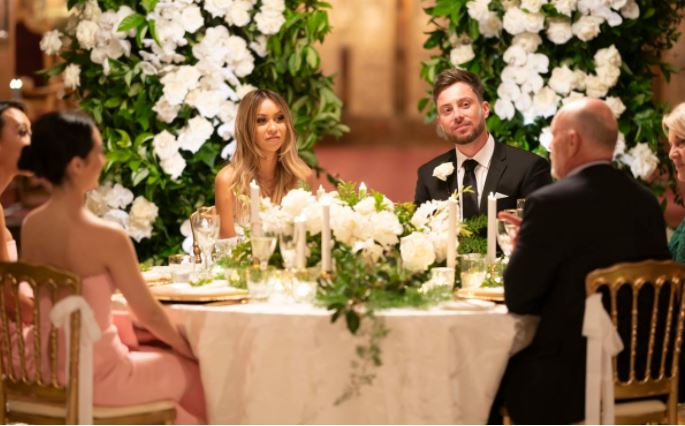 Jo and James
James and Joanne had their ceremony at the stunning Estate Vaucluse Clubhouse. In fact, this venue had already been featured on MAFS when Vanessa and Chris got married here last season! The incredible lush florals were created by Frank and Bloom.
View Estate Vaucluse Clubhouse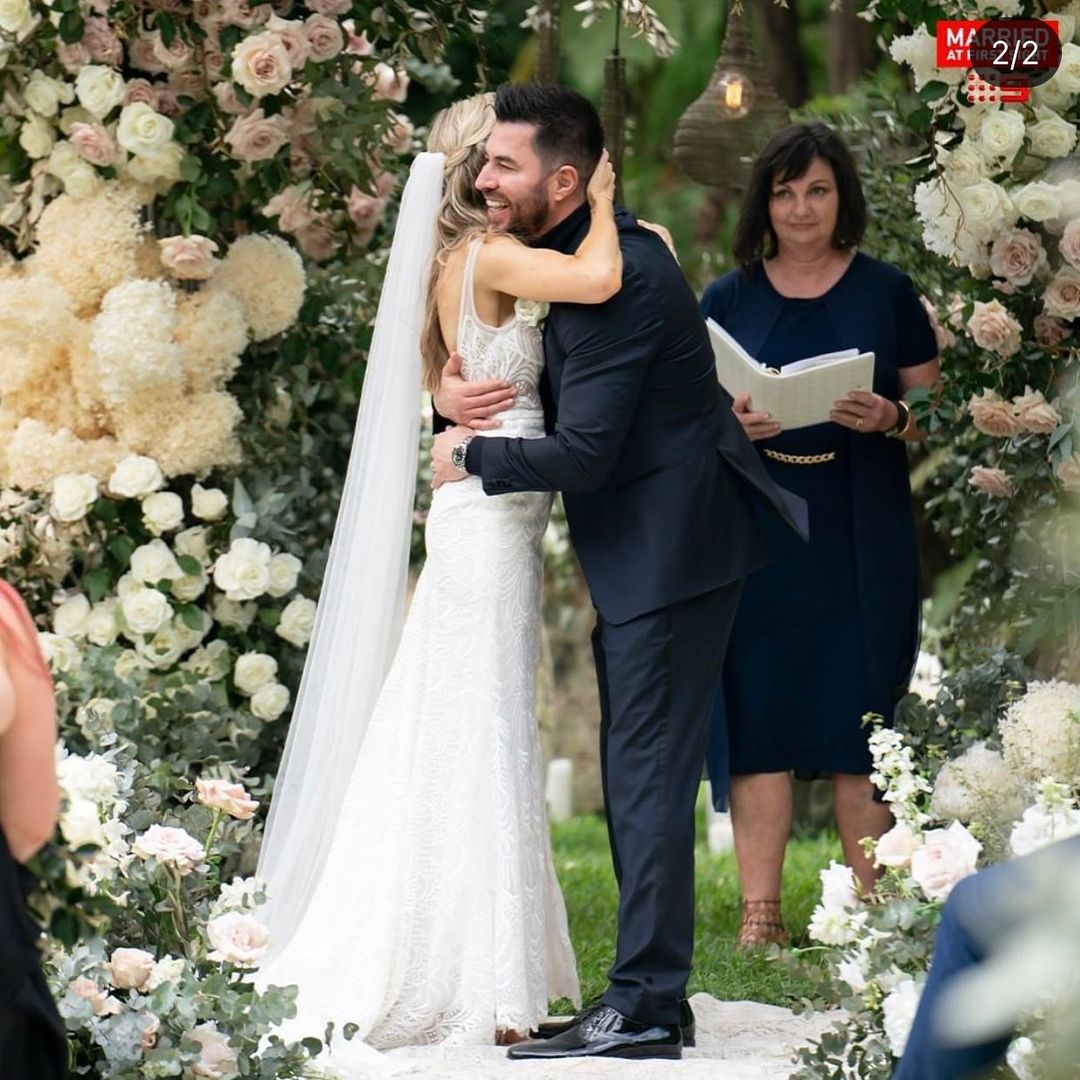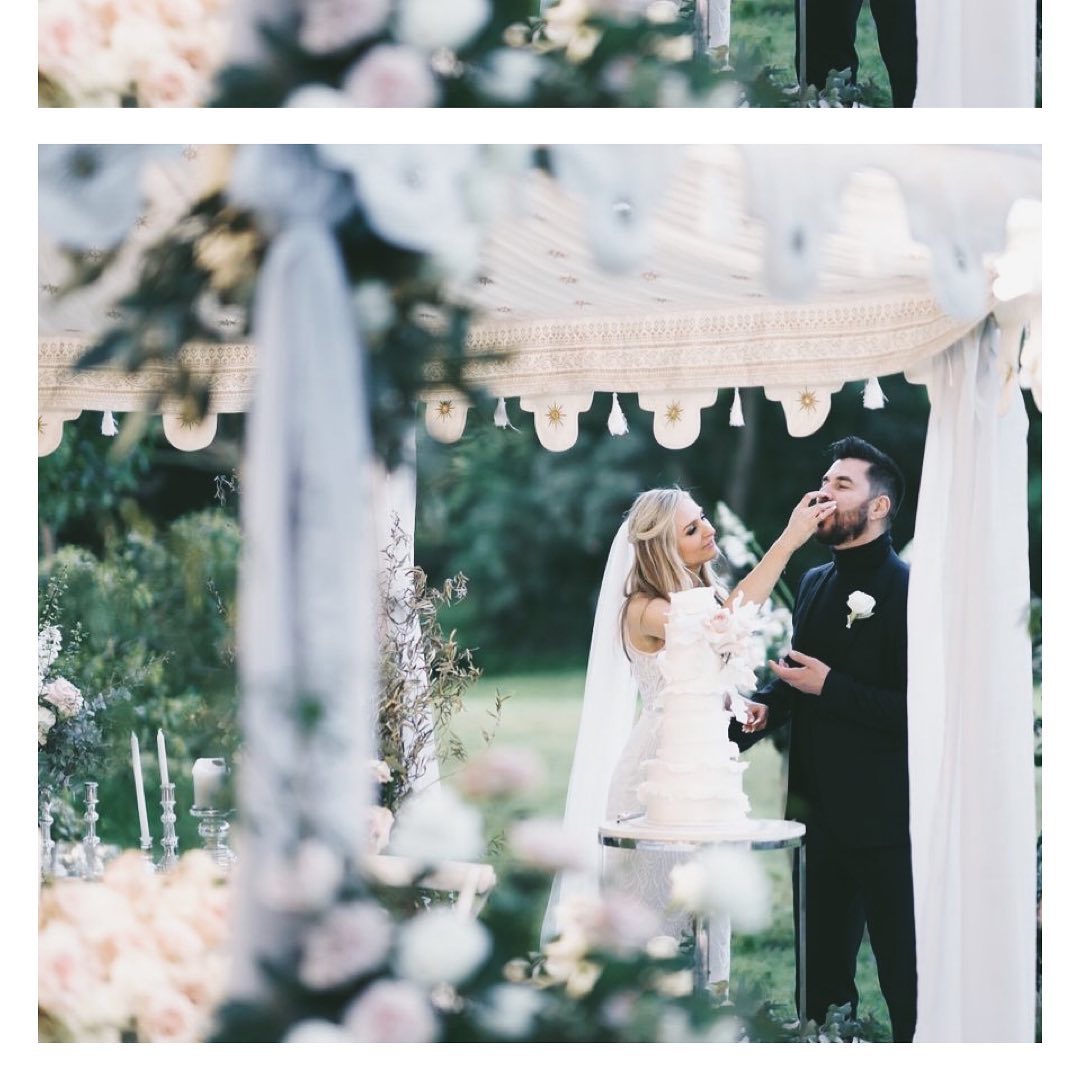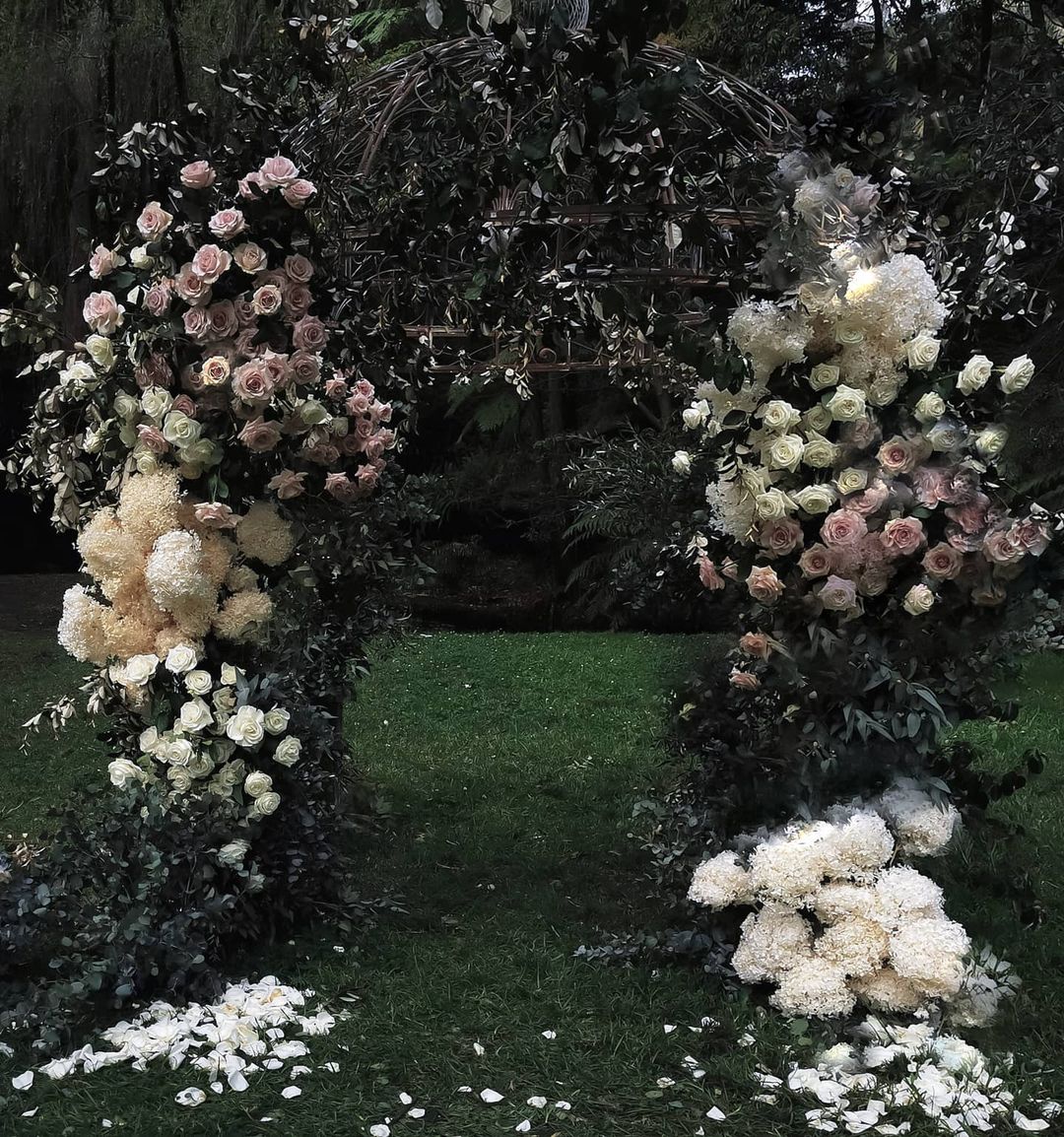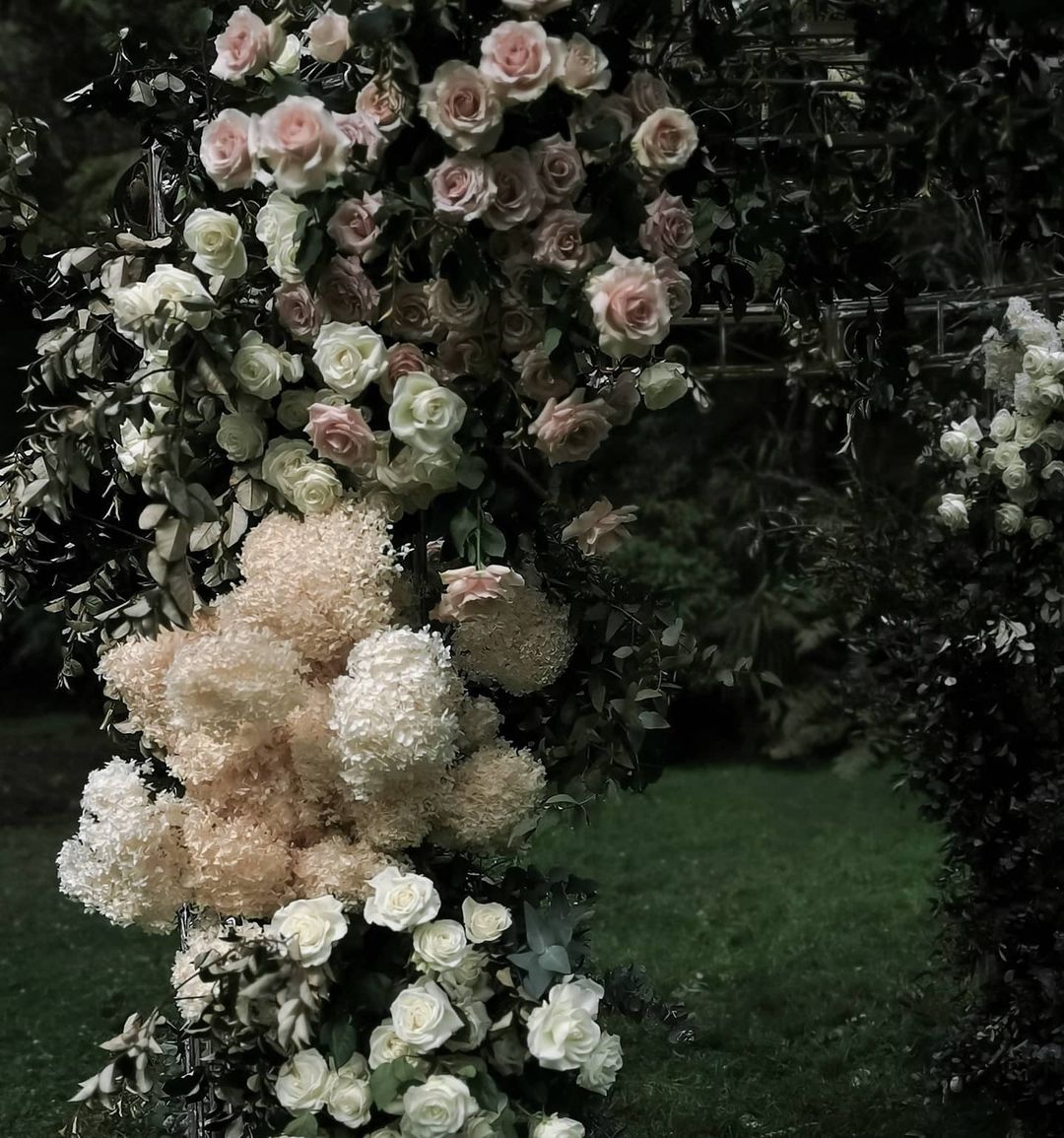 Episode four weddings: 
Russell and Beth
This gorgeous beach wedding took place at Horizons at Maroubra beach. Set amidst endless blue waters, uninterrupted and unrivalled coastal views of Sydney's glorious Maroubra Beach, the naturally protected headland, coastal cliffs and large private beachfront is a majestic panoramic backdrop for your wedding. Although Beth and Russell didn't have any guests, this incredible venue can host up to 350 for a cocktail wedding, or 280 for a seated function. The styling was done by It's A Sign, with florals by Frank and Bloom.
View Horizons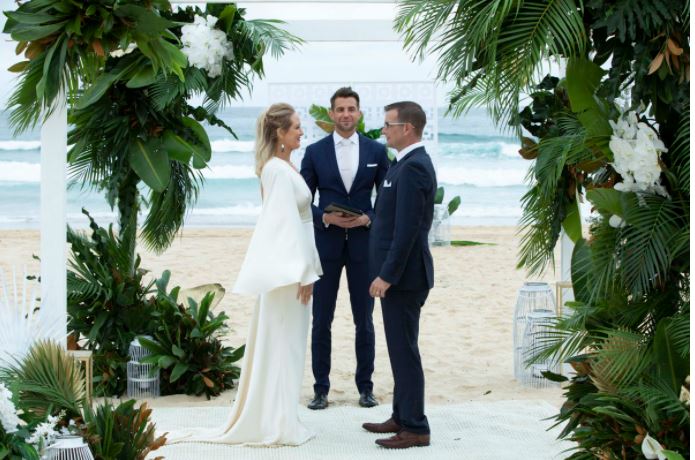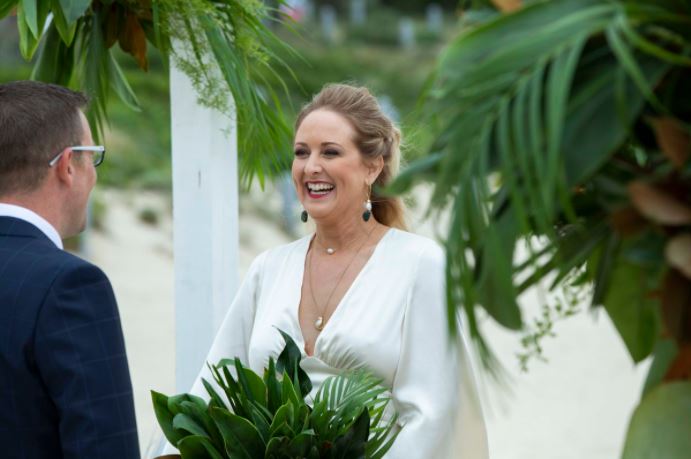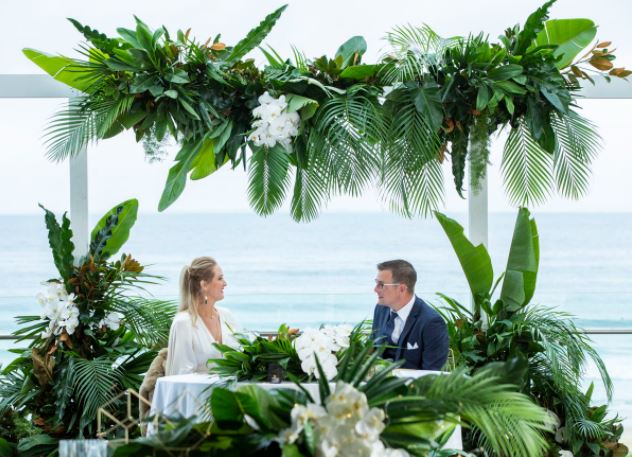 Belinda and Patrick:
We don't have the details on this one yet, but this wedding looked like a ball! If you were involved or know who was, we would love more details.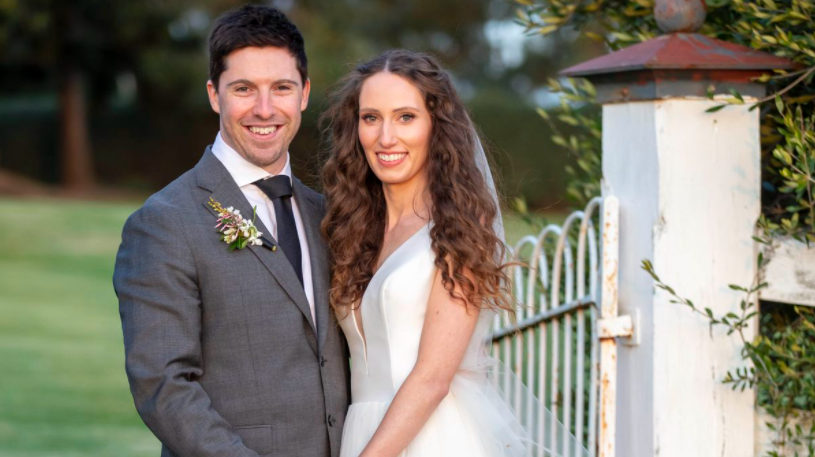 The Intruders:
Of course, to make up for the cast members that have already called it quits, the MAFS relationship experts have matched two more couples so those dinner parties are still filled with plenty of drama.
Johnny and Kerry:
Johnny and Kerry (who quickly became fan favourites) met and were subsequently "married" at the Sydney Polo Club, like Melissa and Bryce. They had The Aistream Social provide the bar for their wedding, which is a vintage caravan style bar.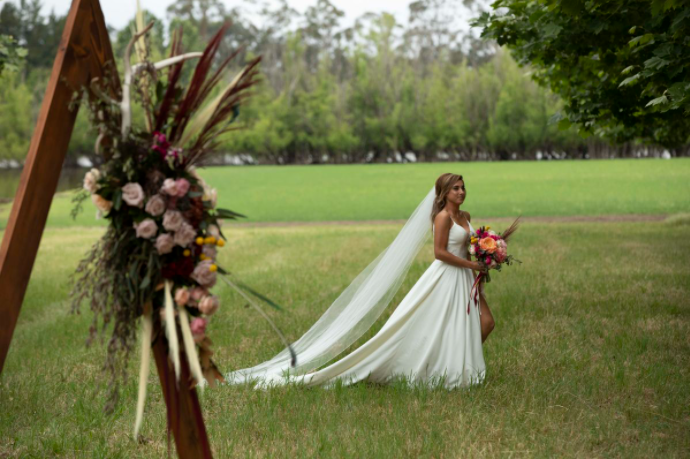 Georgia and Liam:
Georgia, a girl after my own heart who is obsessed with pink and designer handbags (Elle Woods vibes) wore a stunning KWH Bridal gown and was married to Liam! The ceremony was performed by none other than Robyn Freer of Abby's Way Celebrancy. Liam is the first openly bisexual contestant on MAFS thus far, which is great for representation. The ceremony took place at Silvergum Stables.