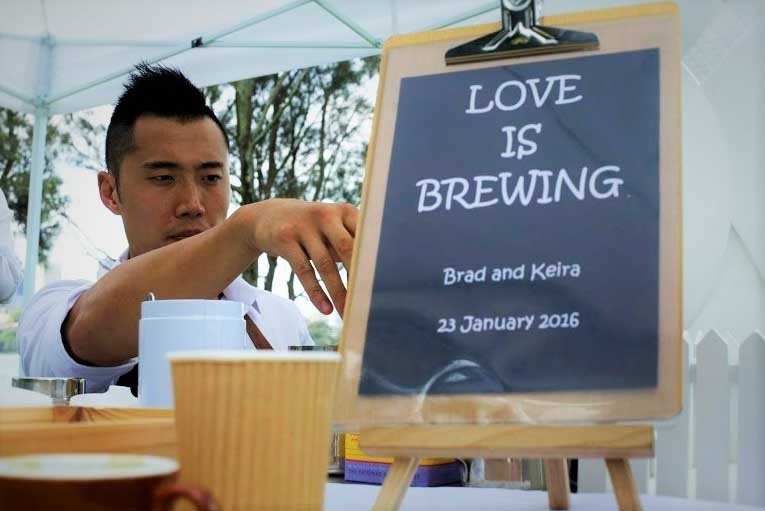 Confessed 'coffee nerd' Andrew Condolean is on a mission to bring the best of his favourite beverage to Australian weddings – and he's doing it one reception at a time.
The Sydney-based barista, who estimates he's brewed more than 1 million coffees in his 15 years working in cafes, says over that time, he's seen Australia grow into a nation of "very sophisticated coffee drinkers who definitely know the difference – and appreciate the difference – between an instant coffee and a loving-brewed drop."
"We truly enjoy sipping a well-made coffee – and not just when we're sitting at a cafe," he adds.
It is this significant cultural shift that inspired him to quit his beloved career and start Cart Speciality Coffee, a mobile cafe that specialises in high-quality coffee (and specialty teas) at events and, in the five months it's been running, weddings now make up the majority of his business.
But, says Andrew, Cart Speciality Coffee is not just about sharing his love of coffee with fellow coffee lovers, it's also about allowing him to give something of himself "to every single person who picks up a coffee made by me."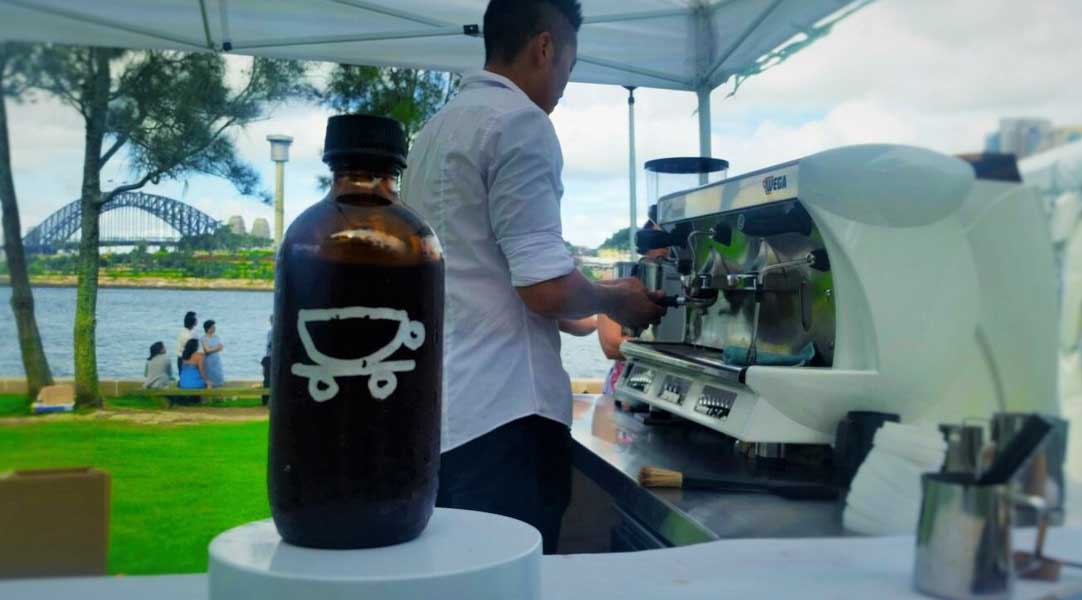 "About 12 years ago, while working at a Bondi Junction café, a young woman entered, eyes downcast and obviously sad, barely looking up to order her hot-chocolate-to-go," he recalls.
In that moment, Andrew resolved to brighten her day with the best hot chocolate he could craft before she left and took her first sip in the street.
"From a distance she turned around and smiled," says Andrew. "I realised it was more than a transaction," Andrew says. "From that moment I put more care into the craft – and I try to do that same thing with every single tea or coffee made by my hands."
As a result of that powerful experience, Andrew learned as much as he could about the art of making coffee, training both as a barista and a coffee salesman – and it shows in his new business.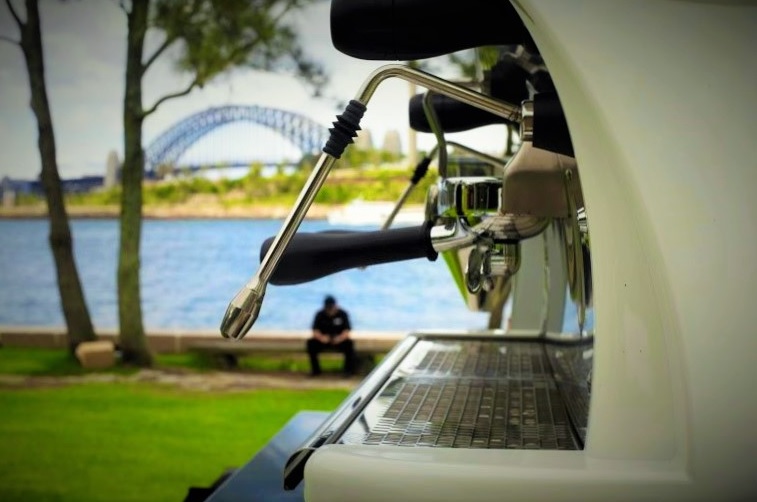 Andrew's Cart Speciality Coffee has garnered him five-star reviews and a reputation as a business that's "cool and a little bit hipster, but always, always professional," he says.
Depending on which package couples choose, professional baristas serve coffees and/or tea to wedding guests, however, Andrew is also working on plans to allow his clients to match the cart's look to their wedding theme, with options ranging from contemporary with edgy graffiti art to warm with timber panelling and flowing blooms.
Andrew says coffee quality and professional service – as well as genuine hospitality – are essential for any great café but a visually pleasing aesthetic is also crucial and he aims to provide this café experience at weddings.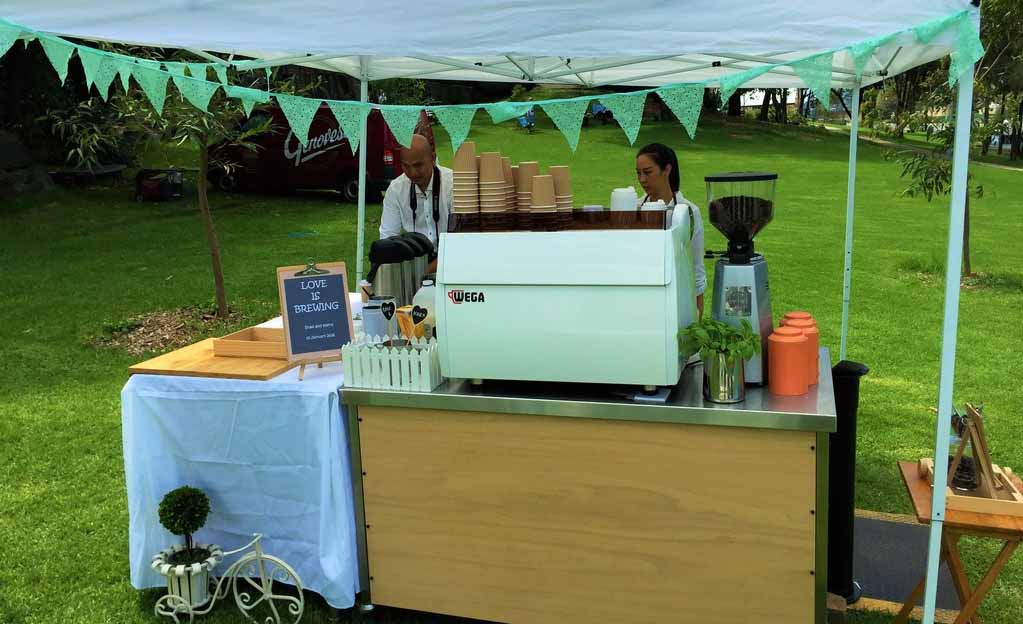 Andrew describes himself, rather proudly, as a "full coffee nerd" who also works a coffee machine technician and barista trainer. "I know the origin of every bean," he declares.
Andrew saw a niche in the wedding market for a pop-up café when his coffee-loving neighbours were struggling to find a coffee cart for their wedding.
"They love coffee and wanted only great coffee served at their wedding," he says. "They were looking in the right places but no one wanted to cater for them on the shores of Balmain."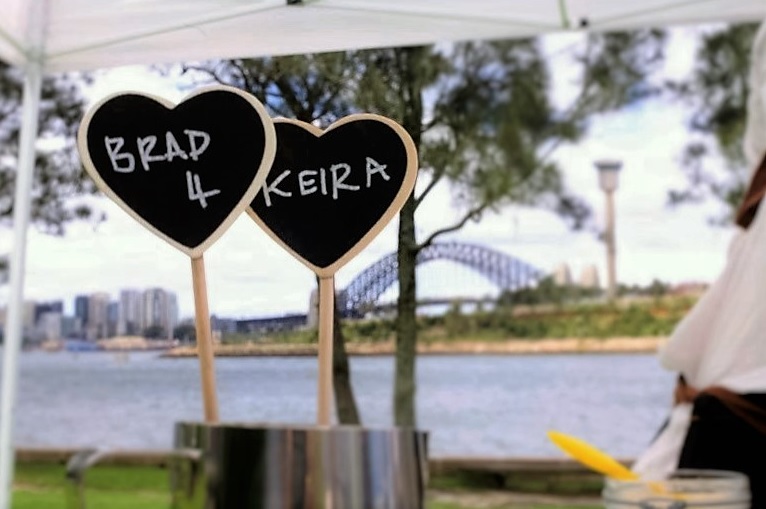 He seized that chance to bring his experience to their function and loved being part of their celebration – as much as his neighbours' guests who savoured being served a quality brew at the reception.
"Everyone was on a high. There was such a buzz," he says. "The most common response from guests was relief that they could enjoy a decent cup of coffee with a piece of wedding cake.
"It was a really wonderful way to to round off an equally wonderful party."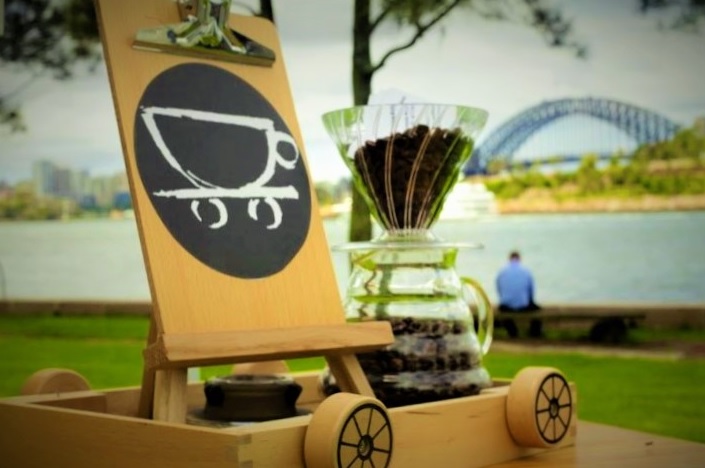 Andrew says he's seen couples spend countless hours worrying about getting their food and alcohol perfect at their receptions – but, too often, overlook great quality coffee and teas to end the party.
"Lukewarm, insipid or murky coffees are no way to end your wedding reception,"he says, "especially not in our flourishing coffee culture."
Andrew's cart offers all the standard café options, from espressos and flat whites to piccolos and macchiatos.
There are also cold brewed filtered options and a range of Tea Drop teas. Andrew provides three event packages. The most basic option includes one professional barista and up to 100 beverages while the more upmarket deal includes two baristas and 400 beverages.
With such experience working in cafes and the coffee sector, Andrew says he has the skills to help brides and grooms create memories on their wedding. But his core aim remains the same – to make his customers smile with a great drink and warm hospitality.