According to wedding cake maker (of Sydney Rd's infamous bridal district), Jessicakes, these are the trends that couples of today are choosing, over and over…. and what's not so hot at the moment. Bear in mind, everyone's tastes are different, (pun intended), and at your wedding, you should be able to have whatever cake you like, regardless of the current trends! Here are the latest wedding cake trends: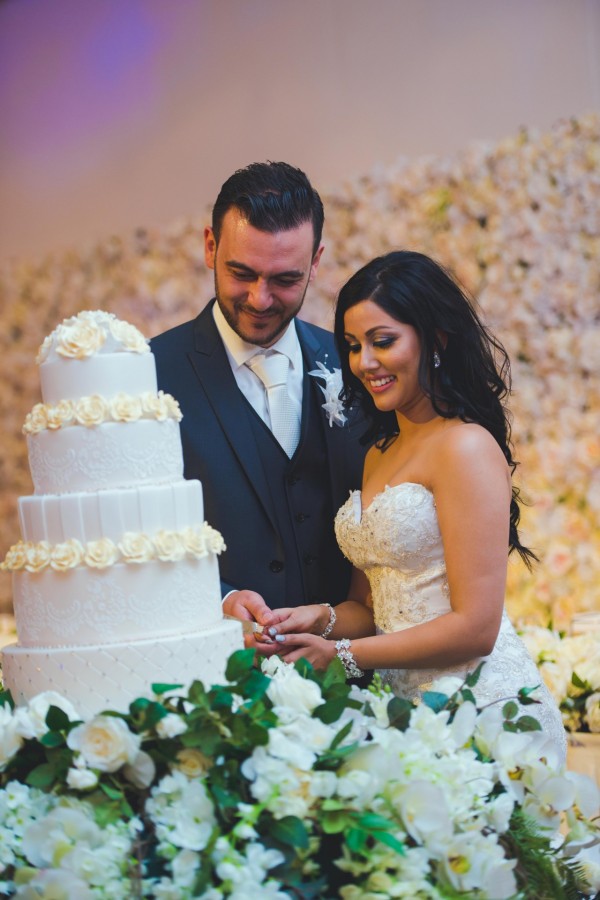 What's not:
Red velvet
"Cream cheese is what makes red velvet good. It's not very exciting without it, and when you use cream cheese frosting, you can't display your cake! It has to be kept at a cooler temperature." Said Jessi. Makes sense!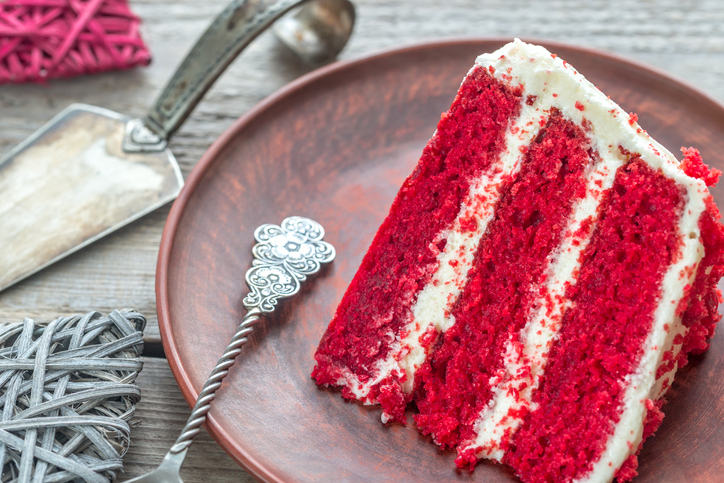 Cupcake towers
"Fewer couples are choosing cupcake towers now. I think they're out!" Said Jessi.
Couples seem to be favouring having their 2/3+ tiered cake cut up into slices rather than having a cupcake for each guest. And it is generally easier to display and decorate, so it makes perfect sense.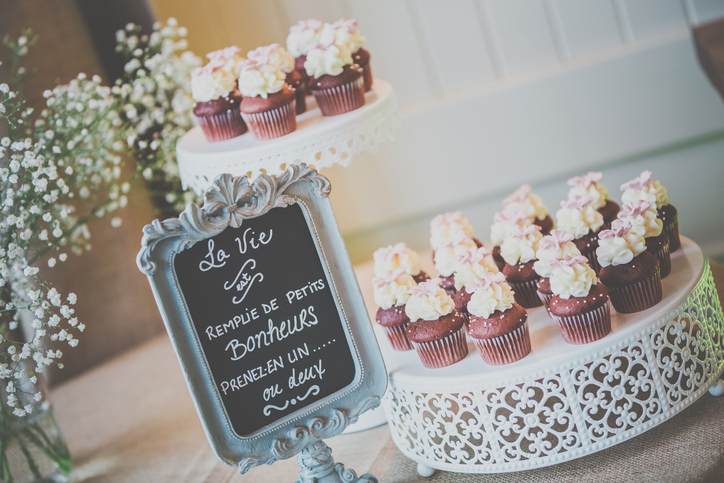 Bride and groom cake toppers
The little bride and groom figurine cake toppers aren't as popular as they used to be. While Jessi has several options, like a groom and groom and a bride and bride and a variety of poses, she said that fewer couples are choosing these over other types of cake toppers.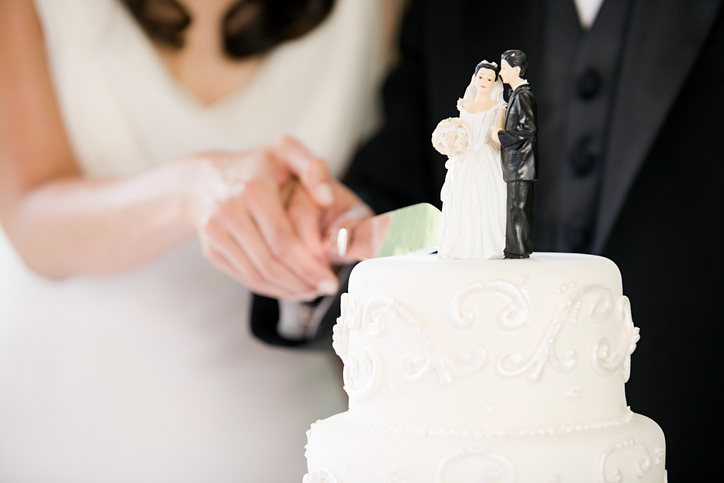 What's hot:
Title cake toppers
Couples seem to be opting for Mrs/Mr/Mx signs, Mr and Mr Surname, their two first names or even love quotes!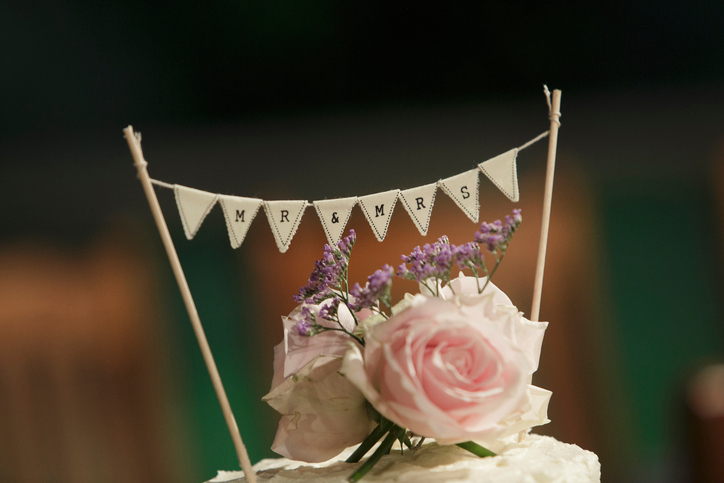 Fresh flowers on cakes
"Of course, fresh flowers on cakes are in at the moment", says Jessi. It really ties in the whole look to have your cake match your flowers and decor. Collaborate with your florist and organise for them to give your cake maker ample flowers for the cake.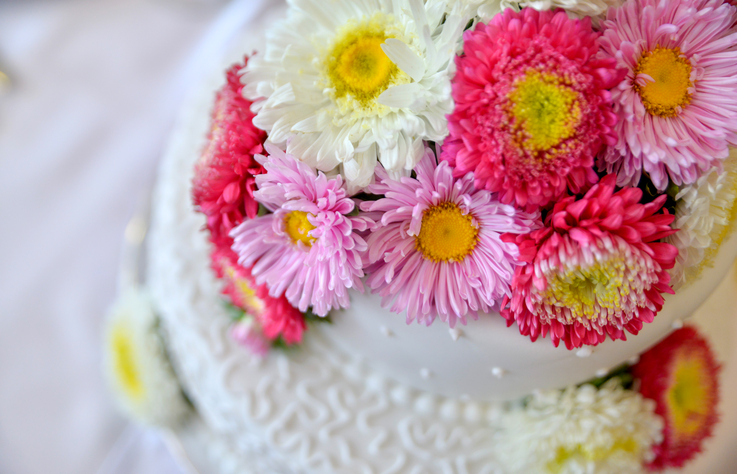 Paper flowers
"Paper flowers are really popular too," Jessi said. These are ideal for cakes and make great decor items as well.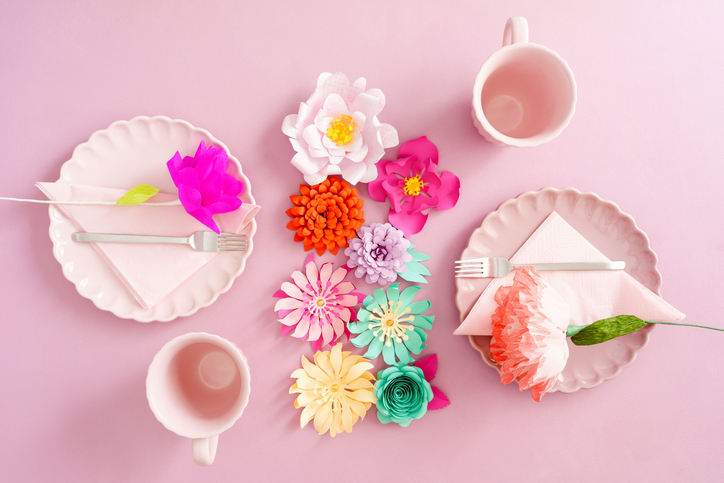 Metallic
Metallic everything is in. You can perfectly match your styling elements to your cake! "I've had so many requests for gold flaking, rose gold, everything." Said Jessi. It has a really beautiful effect on a cake and can tie everything together.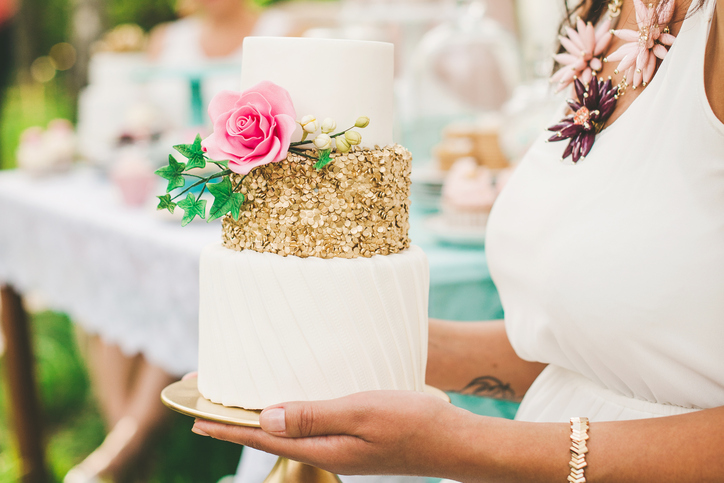 Marbling
Marbling is very popular at the moment, from all decor items to even wedding cakes. Whether you opt for one tier or the whole cake, you're going to have a hit with your guests. It's definitely one of our favourite wedding cake trends. This is one trend we don't anticipate going anywhere quickly!