A white ribbon or the layers of a wedding cake? This 15.4m-high architectural delight is being dubbed the world's most fantastic wedding chapel – and we agree! Images: Hiroshi Nakamura & NAP
It's no wonder this remarkable structure, which overlooks Hiroshima's sweeping coastline, is being called the world's most fantastic wedding chapel.
The Japanese architectural delight has been dubbed the Ribbon Chapel, after its gravity defying design, which looks like a swirling piece of white ribbon.
But take a closer look, it's actually a building comprised entirely of two intertwined staircases that encase a central space, so there is no roof and there are no walls. It has been built entirely as one structure whose entire purpose is to allow a bride and groom to meet up at the rooftop platform where they will be wed.
The bride and groom each start at bottom of 'their' staircase and take a long and winding walk up the aisle separately and, though their paths cross at several points before they reach the top, they only ever 'meet' once they arrive at the uppermost platform where their celebrant awaits.
The extraordinary building, located on the grounds of the Bella Vista Sakaigaham seaside resort in Onomichi, is the creation of Tokyo-based architect Hiroshi Nakamura and has also been described as looking like a contemporary take on a multi-tiered wedding cake.
Whatever the inspiration, we love it!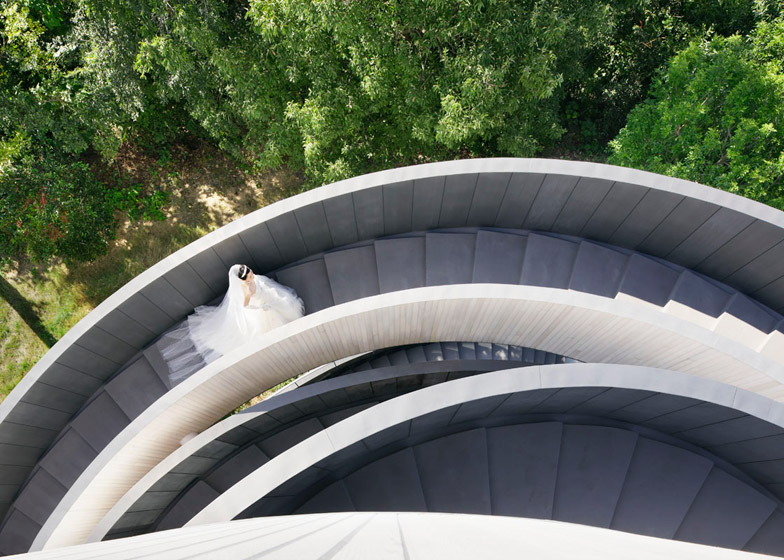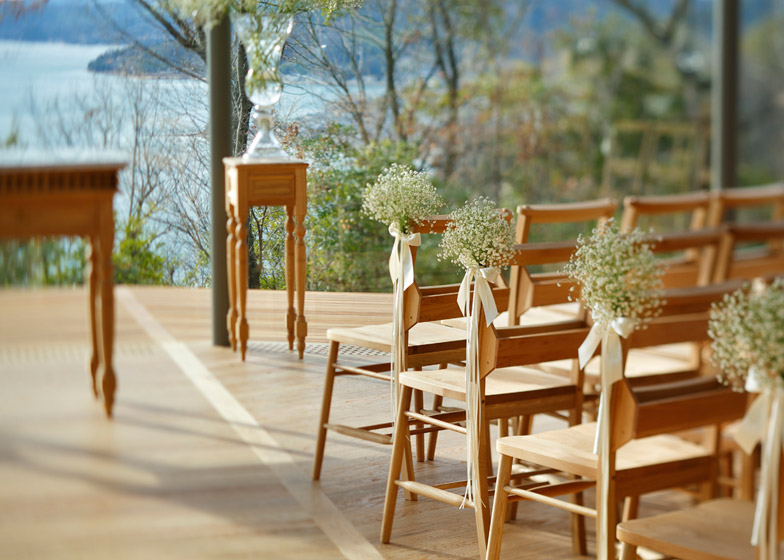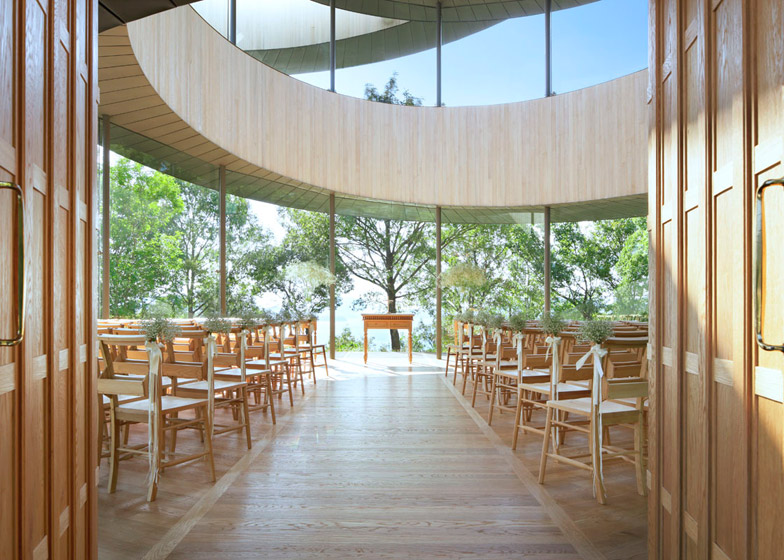 Have you just started the wedding planning process? Begin your search for the perfect wedding venue here.