A honeymoon is a very special occasion. Saying your vows will be an exceptional moment of course, but after the solemnity of the wedding comes the holiday. For many this will be the single most expensive holiday of their lives, a time of complete indulgence, to make dreams come and share something that can be cherished forever with their soulmate.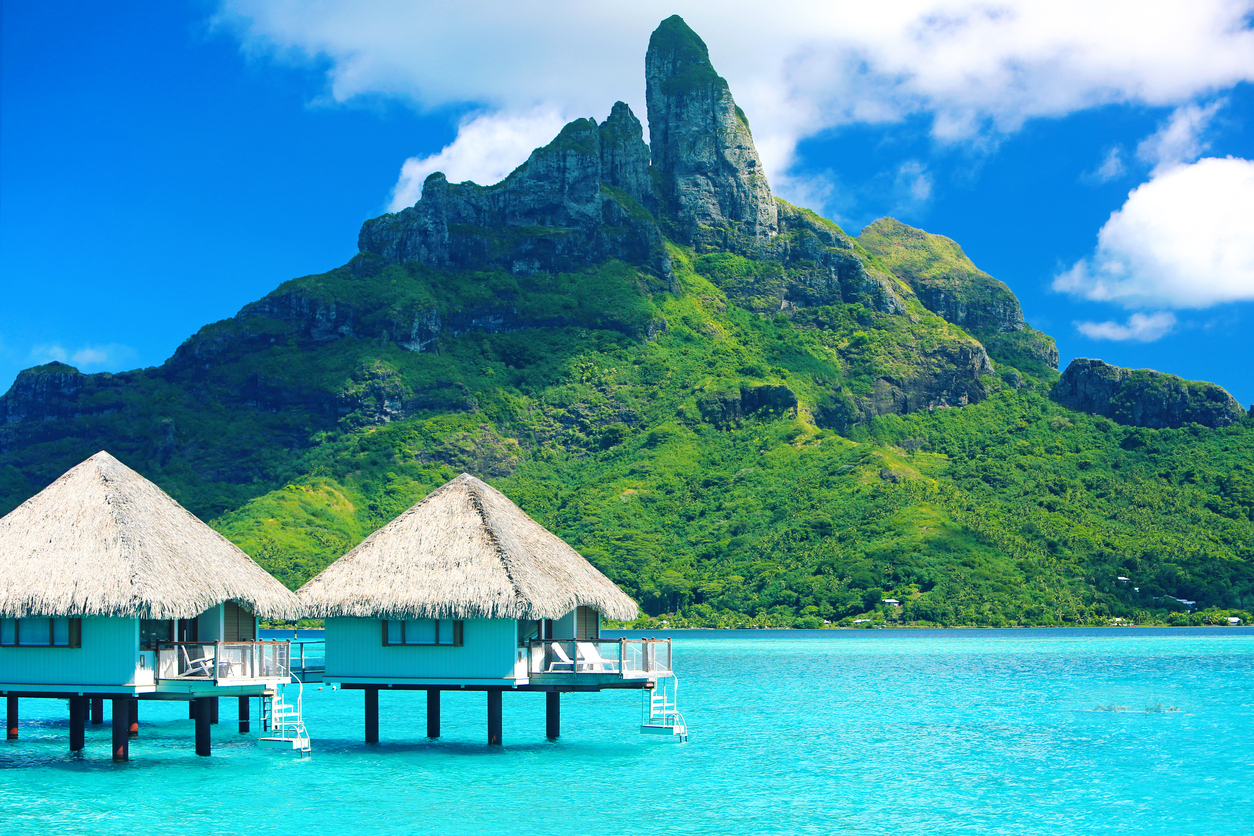 It is something we will only do once with this person and is in celebration of everything that has led us to this point.
It should be opulent, sumptuous, and a rare treat. It should be something out of this world, not somewhere that you pop off to all of the time.
Different couples will prefer different styles of holiday, but one theme runs through them all; this is time to spend together as a couple.
In order to create a honeymoon that is unforgettable, and one where you can cherish every moment, we've compiled our list of the very best international honeymoon destinations. Because sometimes going somewhere in Australia is not quite special enough.
This time together is the beginning of your married life, and if you are trying for babies, it might be the last time you spend alone like this for about twenty years, so it's time to make it count.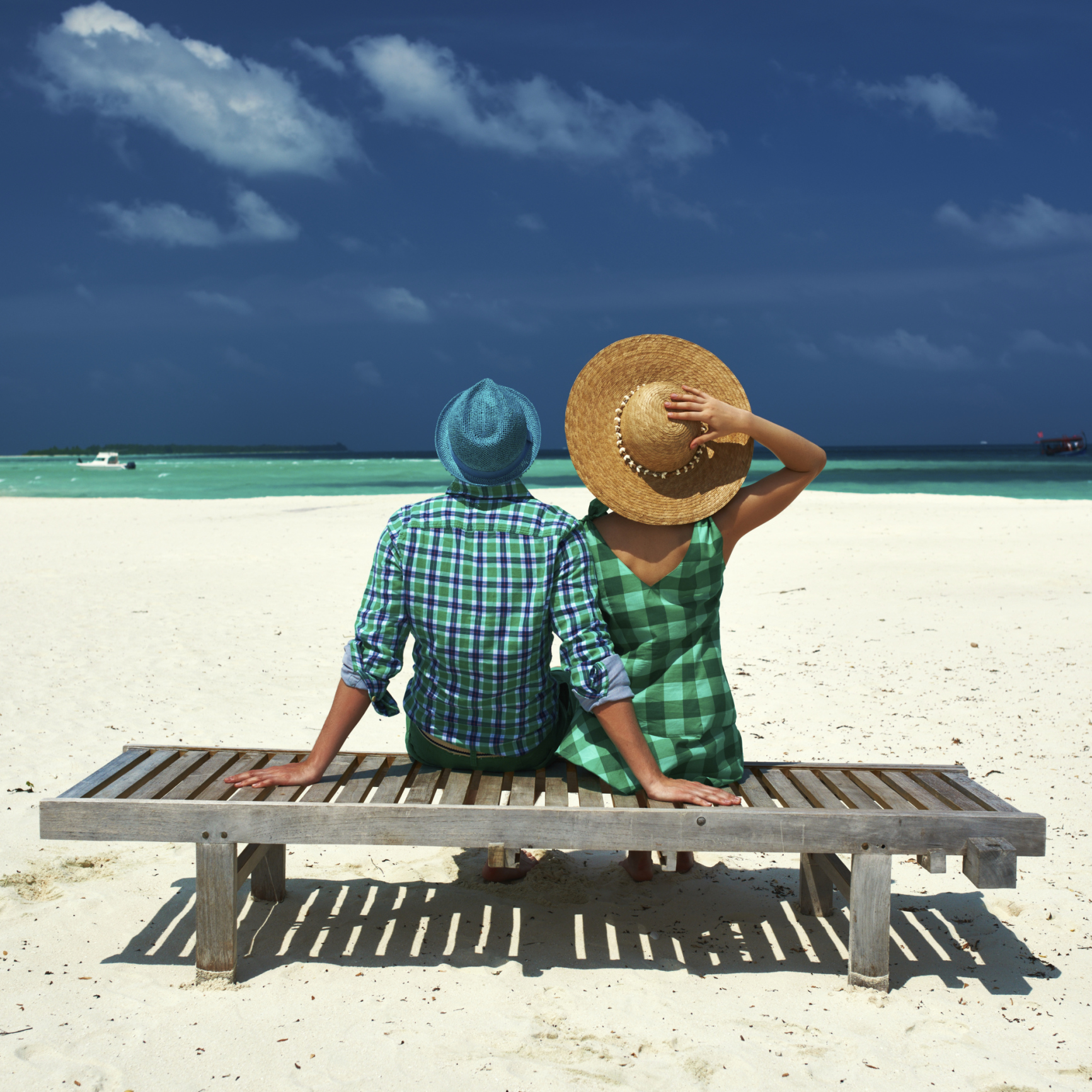 Maldives
Why we love it
The Maldives is a chain of nearly 1200 islands in the Indian Ocean, located south-west of Sri Lanka and India. This is one of the most secluded and romantic places in the world. Rent thatched villas perched out over the calm warm water, and be served your every whim by your own private butler.
What to see and do
You do not need to go anywhere when you are in the Maldives, just swim, sunbake, eat and canoodle. If you are looking for some excitement however you could get a helicopter tour of the islands, a glass bottom boat ride, or go shopping in one of the local markets such as in Male.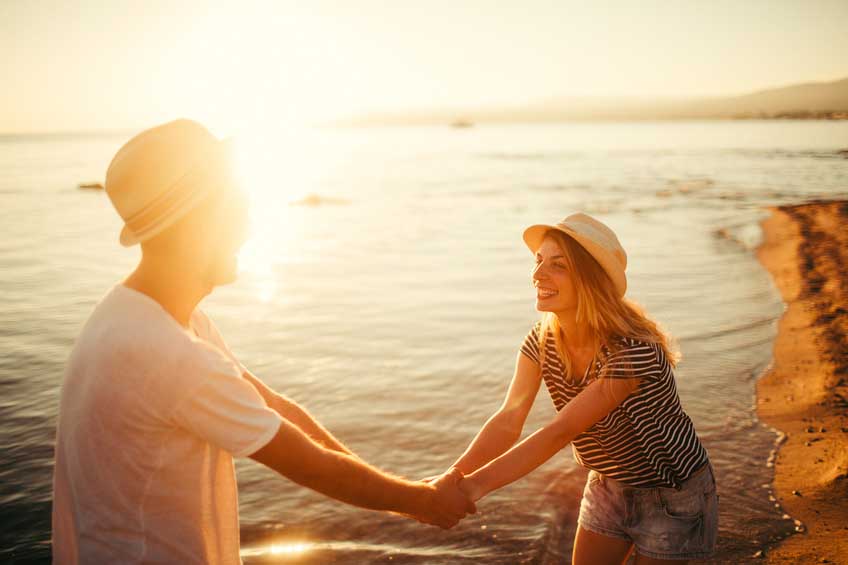 Capetown, South Africa
Why we love it
This destination is a bit different from the traditional honeymoon spot and has a bit of something for everyone. If you want a variety of experiences on your honeymoon, this is an excellent choice. It offers gorgeous resorts and beaches, as well as some incredible landscape and amazing wildlife safaris.
What to see and do
Absolutely take in a wildlife safari while you are there, ride elephants, and soak up some local culture as well. Check out beaches down at Cape Agulhas and Cape of Good Hope (that has to be a sign for starting off your marriage right), and visit the penguins at Boulders Beach as well.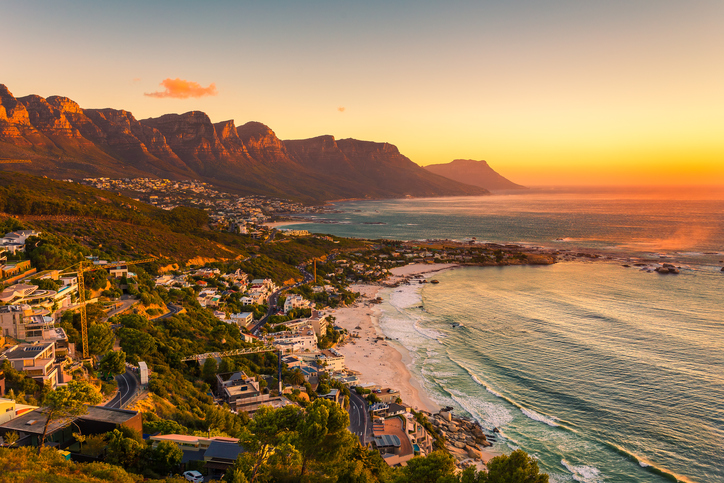 New Zealand
Why we love it
The closest international destination for Australians, New Zealand is very convenient and has some very beautiful and romantic locations to hide. A quick plane trip away, but with a landscape quite different to our own, New Zealand is naturally lush, varied and magical.
What to see and do
You could go for more of a cultural or scenic adventure tour and take in mountains, waterways, and historic villages, but if you are looking for romance we recommend a luxury resort showcasing the hot mud and spas of Rotorua.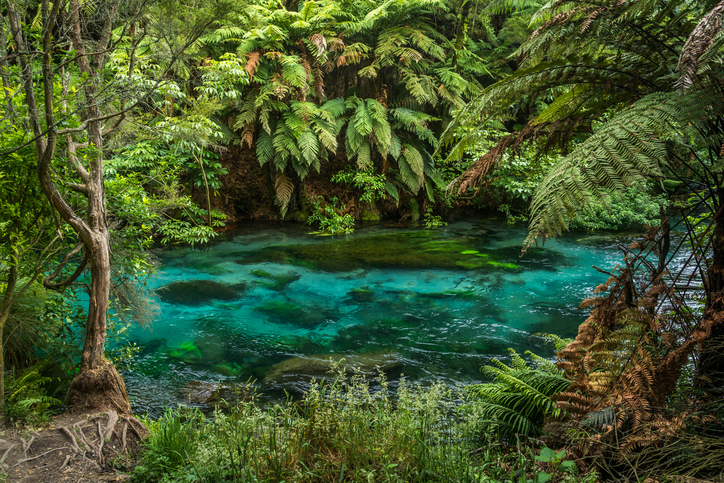 Bali, Indonesia
Why we love it
This is one of Australia's favourite holiday destinations, and there are good reasons for this. As well as being close to get to and inexpensive in terms of flights and accommodation, the weather is lovely and the people very friendly. It is quite easy to feel very indulged here.
What to see and do
Stay clear of the cliché touristy places and choose something a bit more romantic and culturally aware. Go further inland or into the mountains; you will see stunning temples, gorgeous sunset views from the mountain tops, and be more immersed in the culture. One lovely suggestion is Sayan, which is conveniently near Ubud but not as busy.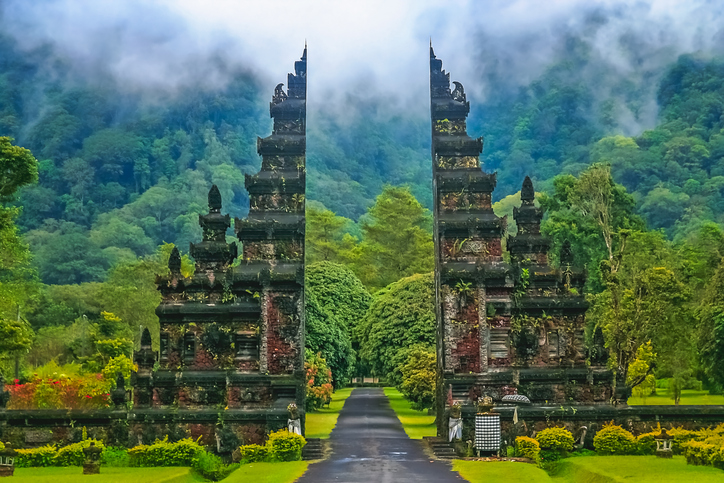 Vietnam
Why we love it
Offering affordable luxury and exquisite culture, this destination is close to Australia but still secluded. Here you can be pampered and indulged on a five-star resort, but you can also dive into the culture and unique experiences of the incredibly friendly people. The food is also kind of amazing.
What to see and do
In Vietnam you can have a private dinner in a cave; you can't really ask for more than that! You can take your pick of destination, whether it be sparkling ocean and crystal white beach, or mountainous rainforest and historic villages and monuments, but for all of this and more, we love the ancient coastal town of Hoi An.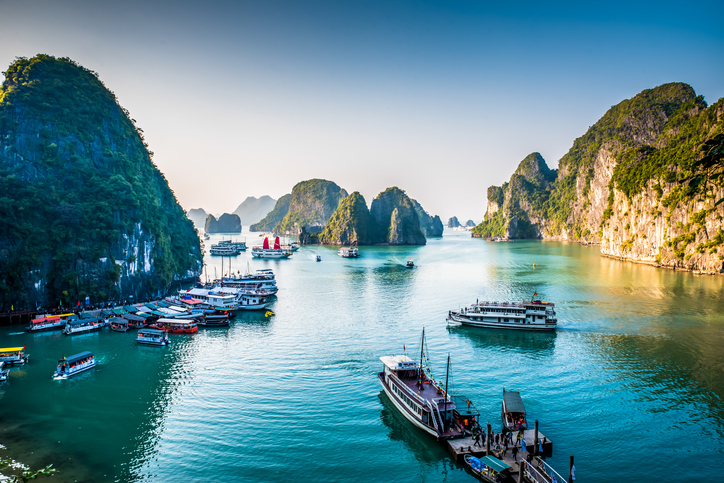 Fiji
Why we love it
This honeymoon destination is all about the world-class resort holiday. On a Fiji holiday, you go to be completely slothful, for the blue waters and white beaches, for long relaxing days and balmy star-filled nights. Fiji is wonderfully economical to get to and puts the resort honeymoon well within the reach of everyone's budget.
What to see and do
Go all out here and stay at an exclusive, child-free resort such as Tokoriki Island Resort or Likuliku Lagoon Resort. Hideaway in a paradise of warm lagoons and coral beaches.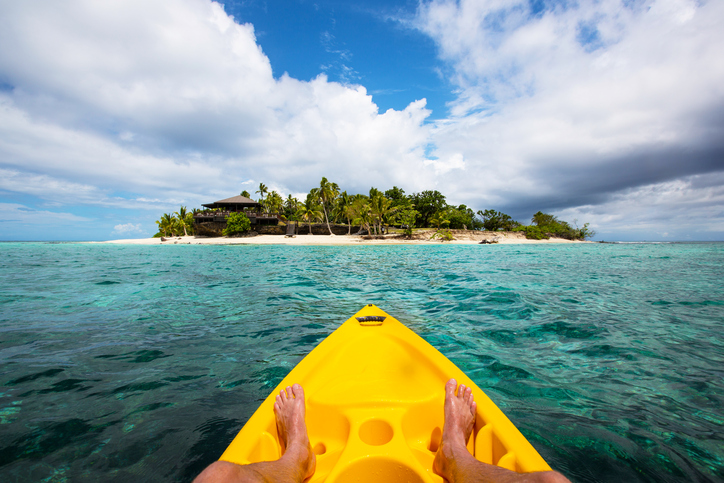 Hawaii
Why we love it
With easy flights to Hawaii from Australia, this honeymoon destination is easier to get to than ever. Another spot with unbeatable beaches for long lazy days with your lover, you will want to honeymoon over and over again after you come here.
What to see and do
Take your pick from the five-star resorts with views of the ocean, and take advantage of all of their facilities such as massage and day spas, swim up bars, snorkelling, hiking, horse riding and so much more. Rent a convertible and drive along the coast, then cuddle with your partner on the edge of a volcano as you watch the sun set into the sea.

United States
Why we love it
There is just so much to choose from with visiting the mainland United States, you can have an all-inclusive honeymoon with a thousand different personalities. If you are going to travel to the States, you must take in more than one city, as there is a world of different lifestyles and experiences to uncover.
What to see and do
Favourite cities to check out must include New York, Washington DC, Boston, Los Angeles, and Las Vegas, but while you are exploring this country you should also try to take in Georgia and New Orleans in the south, and a visit to the famed Grand Canyon.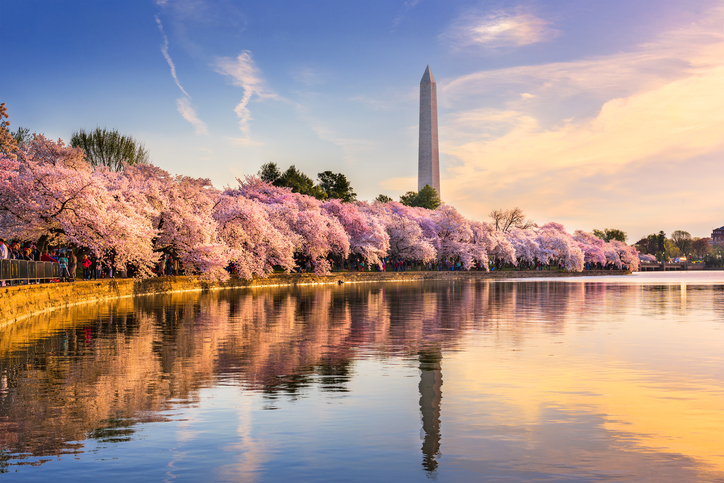 Mexico
Why we love it
A little bit of a plane trip to get to, but well worth the effort is Mexico. The beaches are stunning, the weather is gorgeous year round, the food is wonderful and you can completely indulge like a king but for a fraction of the price. The modern luxury resorts are well worth the travel time to get there.
What to see and do
We like the coastal city of Tulun with a lovely mix of boho beaches and cold beers one day, then tours through ruins and markets the next. Check out the ancient Mayan walled city, there is simply nothing like it anywhere else.
Philippines
Why we love it
More untouched and unspoiled than many of the Pacific nations on this list, the Philippines are green and lush and wondrous. Time seems to stand completely still here, and silence seems to reign; it really does feel like heaven.
What to see and do
Stay at a world-class eco-resort like Sheridan Beach Resort, and take in both the mountains behind and the expansive ocean view in front. Check out the underground river Puerto Princesa for a truly undiscovered romantic date.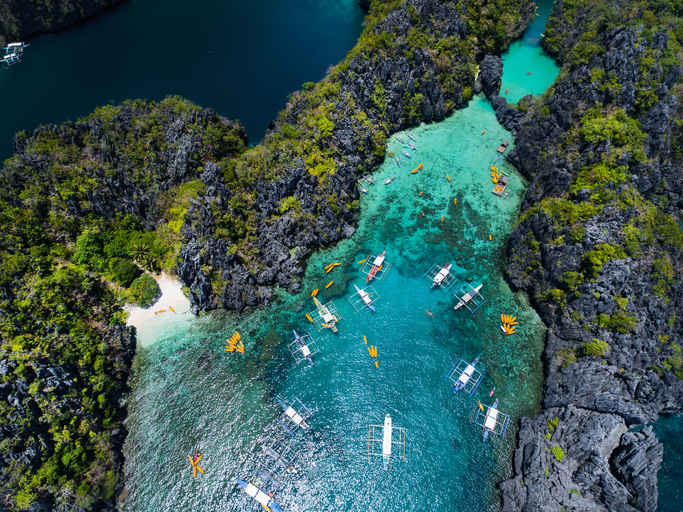 Italy
Why we love it
Italy has a world of experiences in one country, so it would be very hard to choose just one reason to go. The food, art, history, and culture are of course incomparable, but there is something just so romantic about Italy that can't be found anywhere else.
What to see and do
Venice is one of the best destinations for lovers; what could be more iconic than a sunset gondola ride through the canals? Dine until you are stuffed in tiny street cafes under strings of fairy lights, then shop in the boutiques that seem to stay open all night.
Tuscany is another wonderful idea for a honeymoon; it will be less populated than Venice, but with just as much food, wine and gorgeous sunsets. Rent an exclusive serviced villa with the seclusion that honeymooners need, but all the luxuries of being catered for and looked after of an indulgent holiday spot.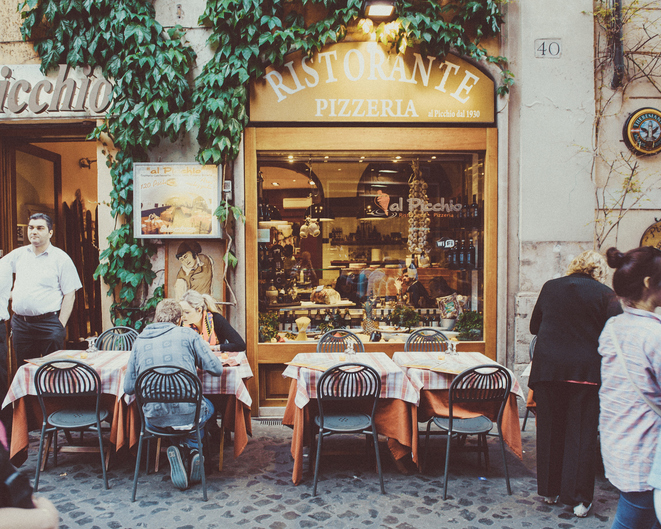 France
Why we love it
You could aim for Paris, as one of the most romantic cities in the world and the home of love, or travel to one of the quieter regions in the countryside and just soak up culture, food and lots of wine.
What to see and do
If in Paris stay close to the centre and then just walk everywhere; Paris in the evening and night time is spectacular. Visit the world-famous art museums, see a cheeky show together at the Moulin Rouge and make sure that you tie a ribbon on the Pont des Art Bridge, where thousands of lovers have declared their feelings.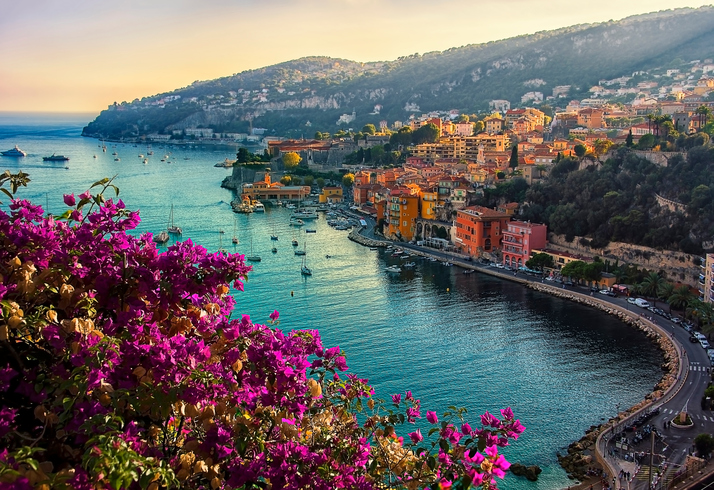 Spain
Why we love it
This country offers an incredible world of culture and life. From ancient cities such as Pamplona and Madrid full of restaurants, shopping, and nightlife, to an endless number of secluded beaches, you will fall in love all over again.
What to see and do
Don't be put off by the reputation of Ibiza; this resort destination has an abundance of hidden places where you can get away from the tourists and partygoers. You could also charter a boat to the nearby island of Formentera to find unspoiled beaches where you and your partner can be completely alone.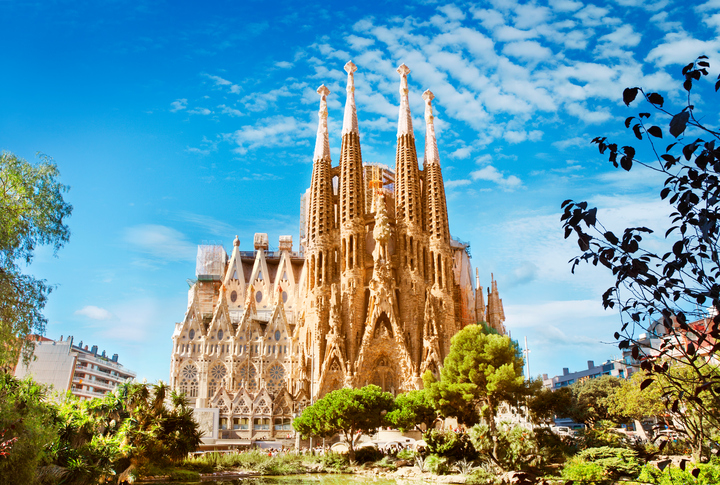 Morocco
Why we love it
This place is unlike any other in all the world. A historic country of art, architecture, and whimsy, you will feel like you have accidentally stumbled upon a film set. The weather is glorious and the shopping is second to none.
What to see and do
Stay in Marrakesh and just explore. Wander through countless markets for handmade crafts and sumptuous fabrics with patterns the like of which you've never seen. Take in such exotic experiences as camel rides, belly dancers, and snake charmers.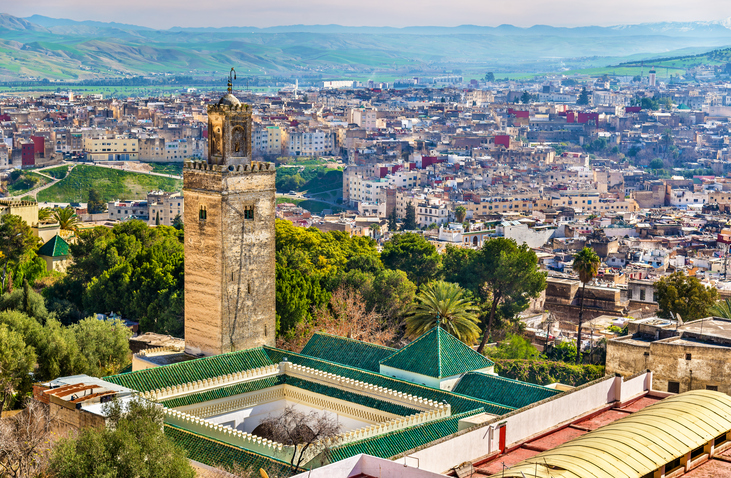 Ireland
Why we love it
Not the land for lazing by the beach, but one of the most sweetly romantic places in all the world nonetheless. The cool climate is perfect for snuggling with a loved one, however, and you will get an ethereal sense of magic and timelessness that is just right for lovers.
What to see and do
Stay in the old country in Galway, away from tourists and deep in the Celtic countryside. Explore castles and cliffside towns. Drive down quaint little stone roads to tiny villages filled with rollicking low-ceilinged bars where the music and Guinness flow unrestricted.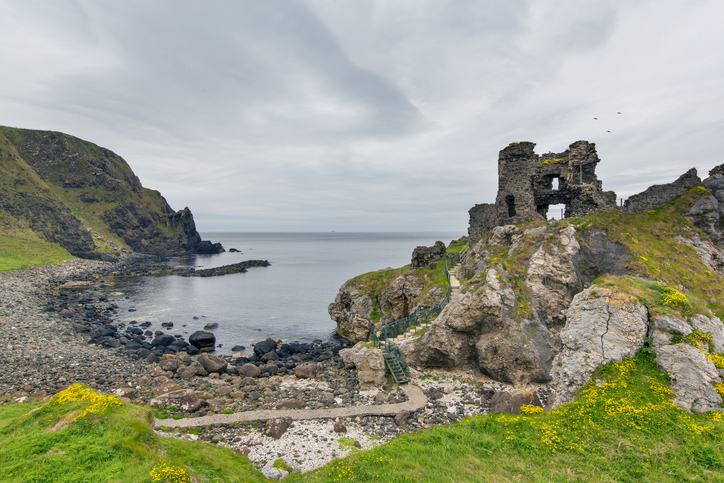 India
Why we love it
Such a vibrant and varied place, you will never forget your honeymoon when you spend it in India. You can relax on a glistening white beach with a cocktail in hand, or you can discover the life in the cities, the picturesque countryside or the friendly people.
What to see and do
Udaipur is a city of world-class hotels that has been called the Venice of the East. The hotels are like palaces and you will truly feel like royalty when staying there. Soak up the sun's balmy rays while getting a couple's massage from head to toe.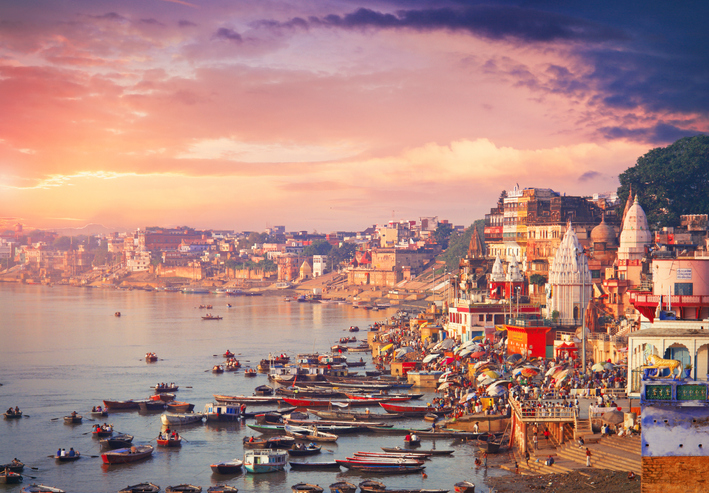 Japan
Why we love it
While Tokyo is the thriving heart and cultural centre of Japan, we like the more mellow city of Kyoto for honeymooners. There is a wealth of things to experience, and the food is very hard to beat.
What to see and do
Kyoto is at its most beautiful in spring and summer when the renowned blossom trees are in full colour. Take a romantic stroll or boat ride through the quiet streets, taking in traditional wooden townhouses and teahouses, shrines and temples.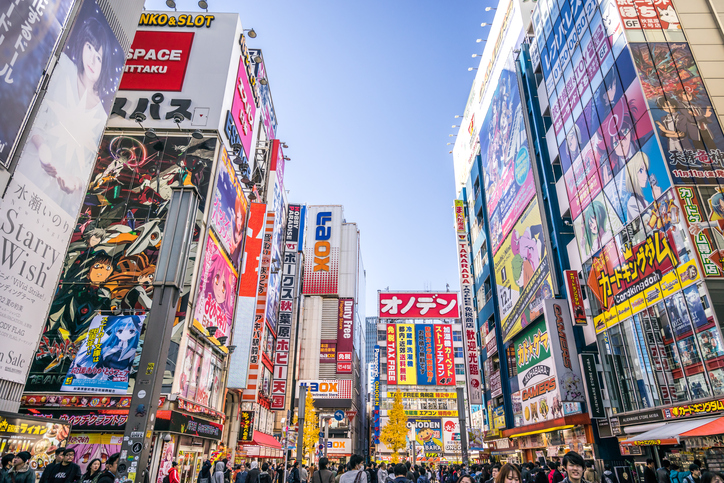 Greece
Why we love it
There is a wide range of fantastic honeymoon locations in Greece, but we choose the famed coastal village of Santorini for true romance. Take in the pristine white walls and bold blue roofs while relaxing in the lazy summer sun.
What to see and do
Take a moped ride through the streets and eat freshly cooked seafood at a beachside café. Sunbake to your heart's content and then visit ancient ruins, take in wineries or shop in tiny boutiques.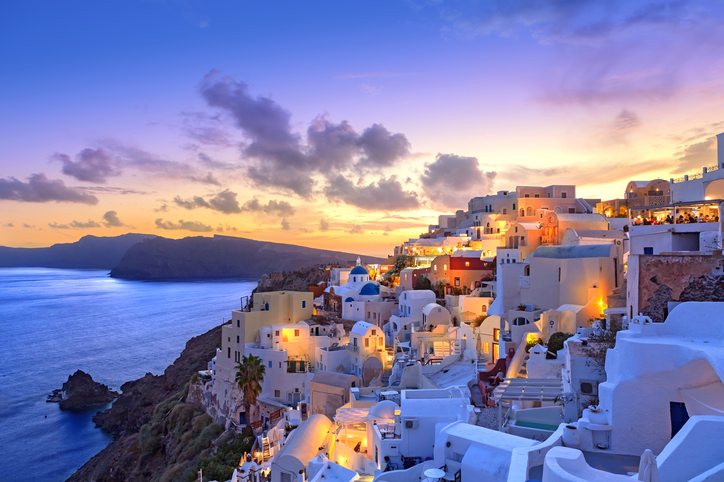 Thailand
Why we love it
Close to home but wonderfully economical is Thailand. This destination has all of the culture and excitement of Indonesia but is not as common to holiday in and therefore has fewer tourists. For incredible weather, laidback beachside days and food you could die for, Thailand really is the ideal honeymoon spot.
What to see and do
Aim for Koh Tao for a relaxing but decadent honeymoon destination. You can laze by the ocean, learn to scuba-dive, take in colourful local shopping, or drive a scooter around until you find a secluded beach just for the two of you. Look for an adults-only resort and get completely spoiled.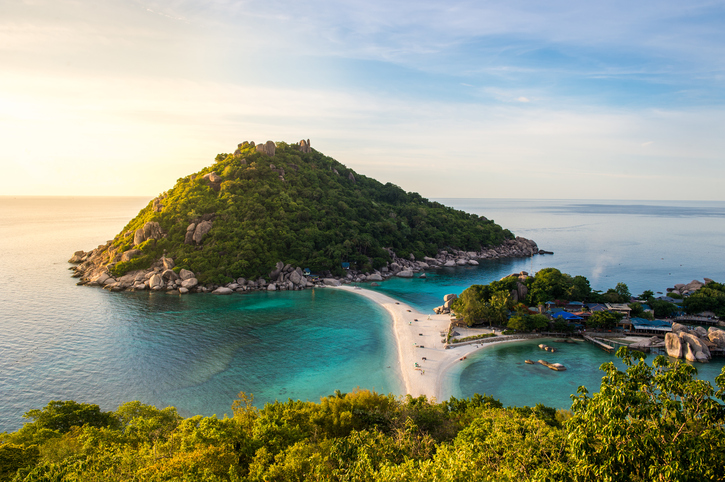 Croatia
Why we love it
Sultry and seductive, Croatia has all the romance of Europe but somehow even more character and intrigue. Discover little villages filled with colourful cliffside terrace houses and narrow winding laneways; get lost together and find each other all over again.
What to see and do
Check out a harbourside city like Rovinj and explore tiny pastel buildings, restaurants, and bars. Walk along the promenade, watch the calm blue water lap at the rocks and thousands of tiny fishing boats ply their wares. Ride a bike and take things extremely slow.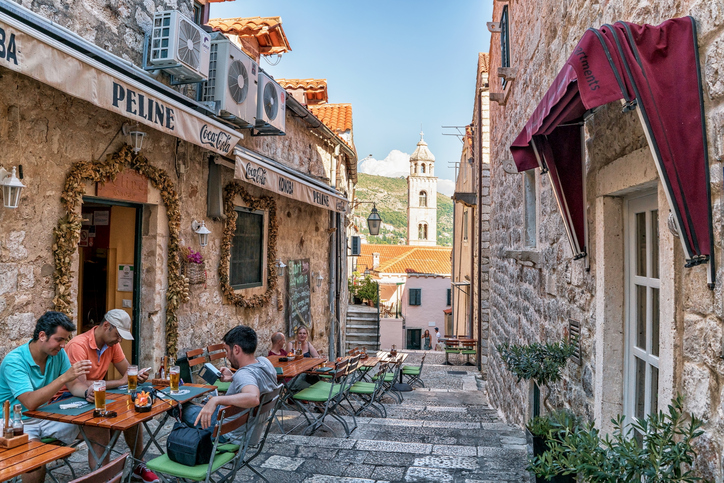 Czech Republic
Why we love it
Many of the destinations on this list seem older than time itself, but Prague in the Czech Republic really does feel as though it has been untouched forever. Resembling a miniature town made for dolls, the vibrant hues of the buildings bring the winding streets to life, leading you to explore hidden secret bars and ancient bridges.
What to see and do
Explore castles and churches, walk along the riverside holding hands, find theatres and restaurants where you are the only patrons and fully immerse yourself in the culture. Prague is one of the few cities in Europe that was left unscathed by wartime bombing raids, and once you see it you will be thankful for this fact forever.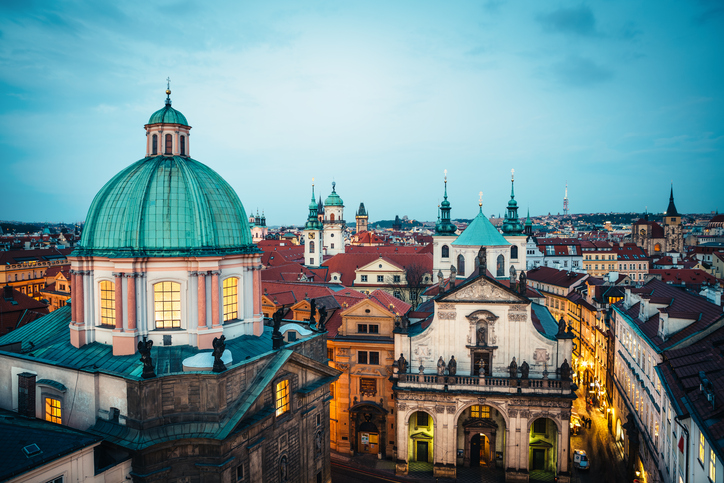 Switzerland
Why we love it
Not cheap to get to or stay and play in, a honeymoon here would be very exclusive. You could tour palaces, ski mountains and shop until you drop, or find a luxurious hotel with an open fire in the bedroom, views over the alps and the sprinkling snow outside.
What to see and do
This destination might be more for the active and adventurous couples, but they will have the time of their lives. In summer, check out stunning hiking trails to gorgeous crystal lakes, admire fairytale chalets perched on snow-capped mountainsides, bike ride, canoe, pick wildflowers and so much more.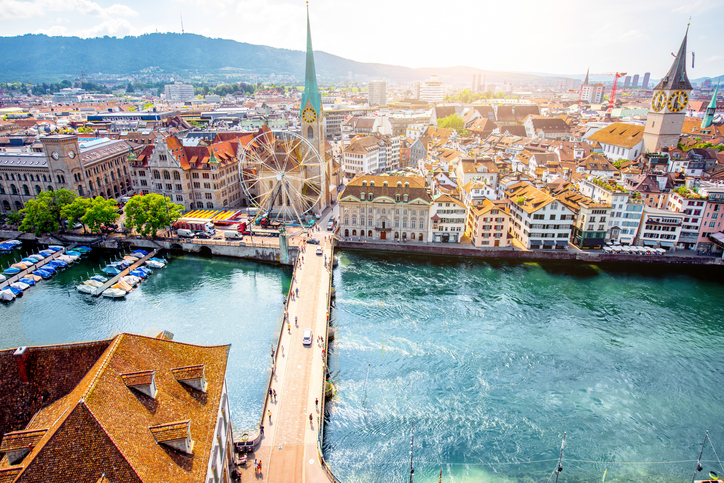 Sri Lanka
Why we love it
For a tranquil, natural honeymoon where you feel like the only two people on earth, consider visiting Sri Lanka. The still white water seems to go forever, as do the pristine sandy beaches. Come here to stay and indulge your every whim all in one place; no need to go anywhere else.
What to see and so
Tumble out of bed and recline on the beach. Swim, sunbake, eat, drink, nap, make love, swim, sunbake, drink, eat, dance, make love, then tumble back into bed. On your honeymoon, there is nothing else you need to do.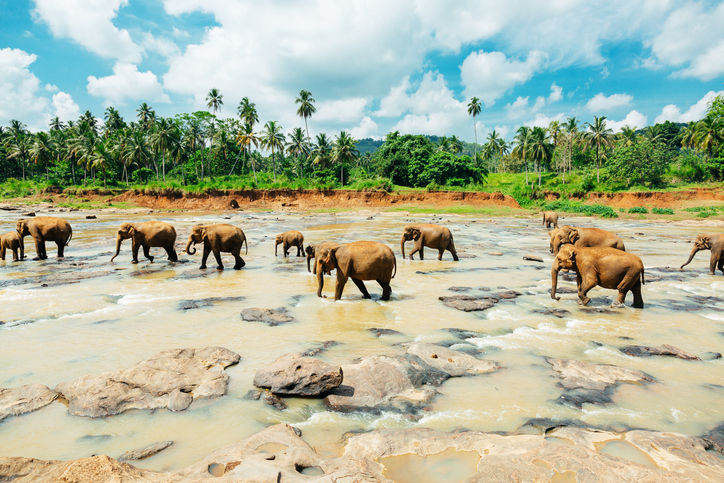 Scotland
Why we love it
Another cool climate country that is ideal for staying in little bed and breakfasts with fat beds and open fireplaces and just perfect for romance. Channel the lovers from Outlander and wander through the green hilly countryside before making love all night in old castles converted into luxury hotels.
What to see and do
Tour the landscape by car or train and fall in love with its lush and rugged beauty. Look for sprawling historic homesteads like Glenapp Castle or Glengorm Castle where you can pretend to be royalty.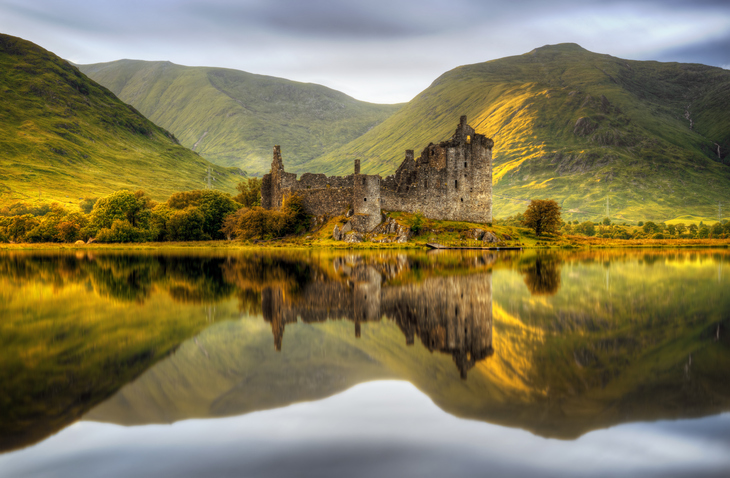 Myanmar
Why we love it
For an exotic and isolated hideaway, you must look into Myanmar. Still one of the world's best kept secrets this is a country of contrasts filled with natural parks, lakes, hills, and mountains. It has an enchanted feel and a welcome all of its own.
What to see and do
Explore monasteries and temples to set your married life together off on a blessed foot. Visit floating gardens, ancient ornate palaces and dine at sunset on mountaintops.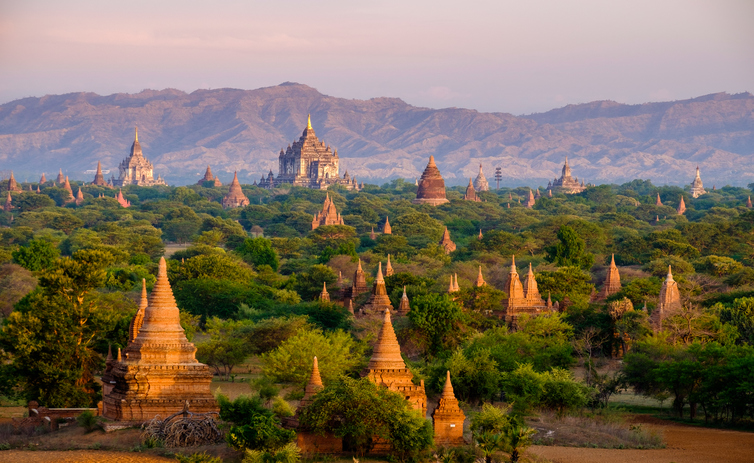 And just one more, because a honeymoon would just be the ideal dream holiday together:
Bora Bora
Why we love it
Expensive and exclusive, if you want complete luxury and a honeymoon beyond compare go to Bora Bora in French Polynesia. The weather is balmy day and night, clothes are optional and time completely stands still. You might even glimpse some of Hollywood's elite enjoying their honeymoon in this isolated spot.
What to see and do
Charter a tiny yacht and go sailing and snorkelling just the two of you. Explore tropical landscapes and rich coral reefs or just spend long days in the hammock in each other's arms. Because basking in each other's love like time has stopped forever is really what a honeymoon is all about.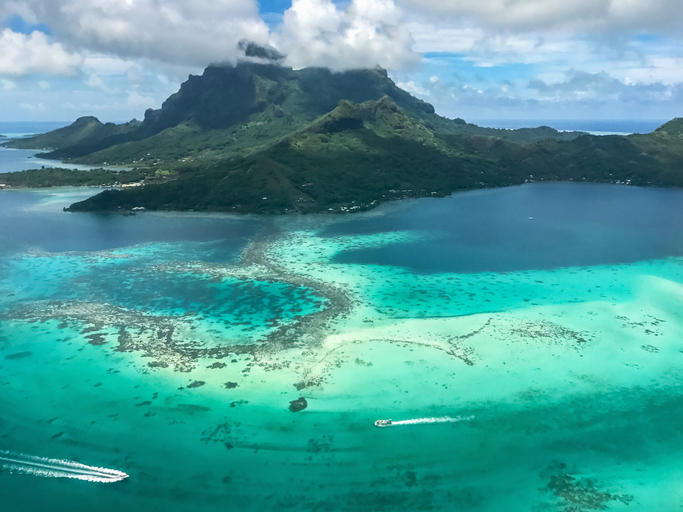 If you're looking at booking in that dream honeymoon, be sure to look into our amazing honeymoon packages by clicking here.