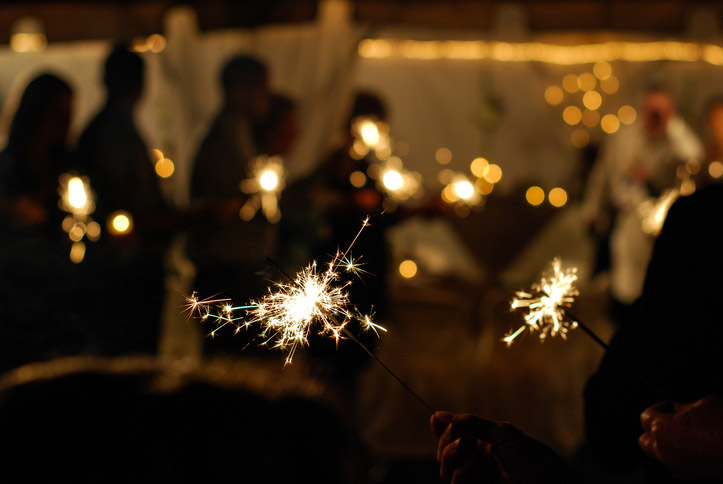 Everyone likes a good New Year's Eve party and there is nothing like the excuse of seeing in a new year to celebrate with family and friends. So why not take advantage of the good cheer and host a super secret NYE wedding?
Couples around the world have taken the plunge into married life on the cusp of a new year, but why not make it more fun and exciting by hosting a surprise NYE wedding?
You won't need a special excuse to host a large party, the end of a year is reason enough, and you can come up with many creative ways to transition from party mode to wedding mode to the delight of your guests.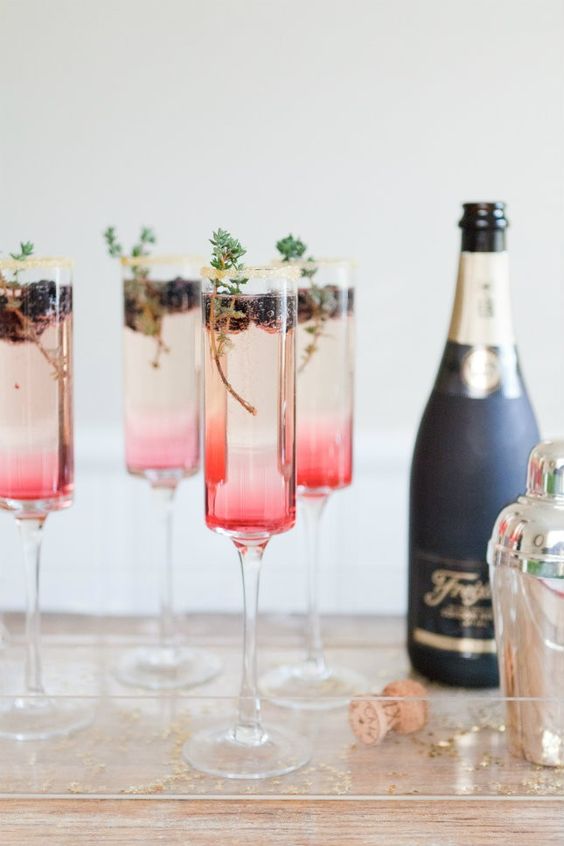 You might want to declare from the moment they arrive that they are in fact attending your wedding and start the evening with a bang.
Or you may wish to let the excitement build up and slip away to get changed and announce the ceremony when you and your partner are both ready to begin.
In venues that have multiple rooms, you could set up one room as you would a NYE party and the other as your dream wedding setting and when the time is right, usher your surprised guests from one room to the other.
Here are some inspiration ideas:
Set the scene
You could host a simple wedding in your backyard or choose a venue that will match a theme you and your partner enjoy. You could go Bond or Gatsby at a casino or use a community hall as a blank canvas to transform any way you choose. Obvious wedding venues will raise red flags and spoil your element of surprise, so think outside the square.
Start the party a bit later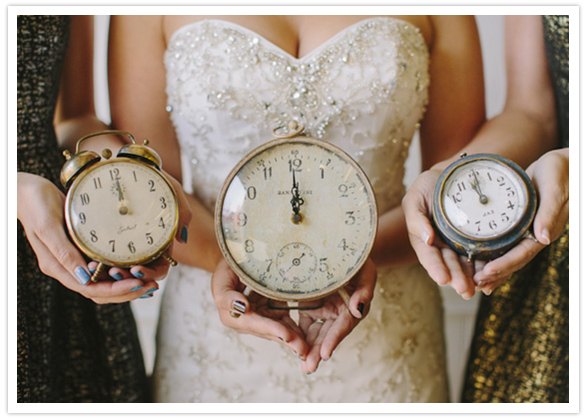 Depending on how you want things to play out, you might want to consider starting your event a bit later in the evening so that guests don't tire out or decide to start making their way to the door before your big secret is revealed. You will also appreciate the extra time you have that day to chill out and get last-minute things ready to go.
Book early
It might be hard to get photographers and celebrants to work into the late hours of new years eve, but you don't know until you ask!
Maximise midnight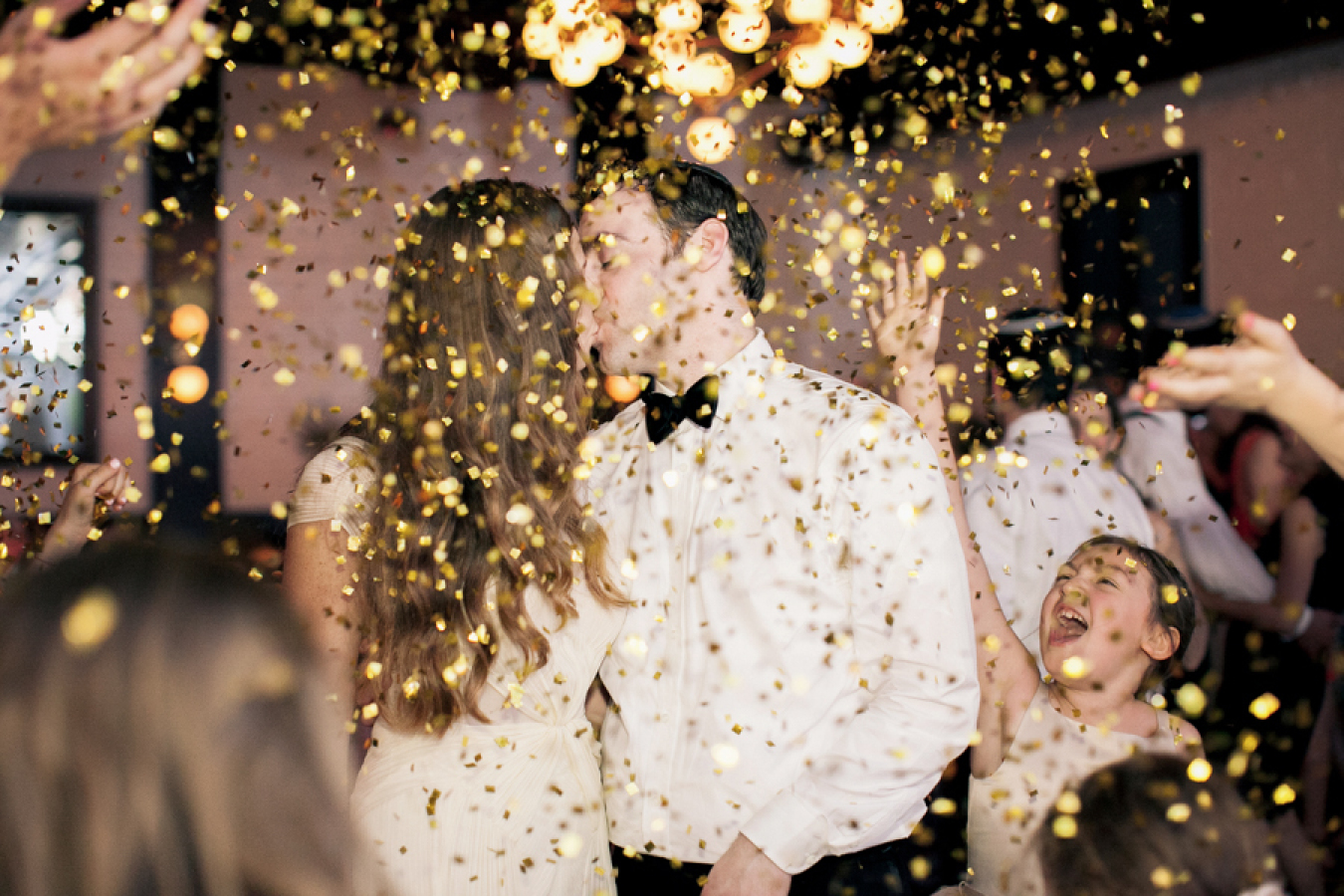 Capitalise on the countdown for something like your first kiss or dance or you can make midnight extra special with a surprise outfit change into something more party-worthy and perfect for dancing into the wee hours.
Work out how tight you want to keep the lid on your secret
If you want friends and family who live interstate or overseas to come along, chances are they won't invest in traveling for a run-of-the-mill new years party, so you might have to tell a select few people that you really want there for your big day – on the condition that they keep their lips sealed of course!
Fireworks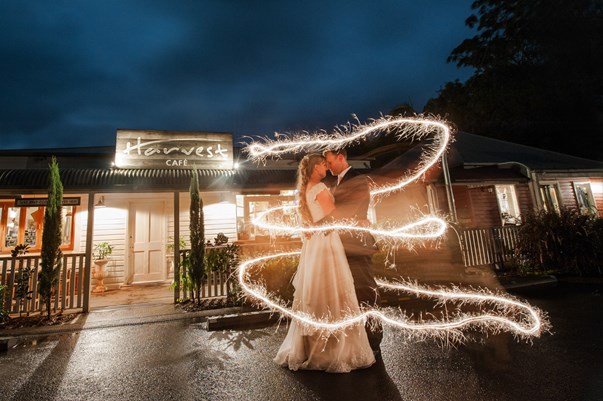 Fireworks are synonymous with New Years Eve and while they are somewhat over the top for a wedding, if you can't have them for your own personal celebration, why not check out venues with a view where your guests can enjoy them anyway?
Boats often have a good view of the skyline as do taller buildings. Not only will the midnight show wow your friends and family, but the view for the rest of the evening won't be hard on the eyes either. If it doesn't work out, you can always have a fiery cake topper, or use some sparklers instead.
Glitterati
Think of fun and glittery things like confetti and crackers that you can use as centerpieces and decorations to create the ultimate party atmosphere.
New Years Resolution Tree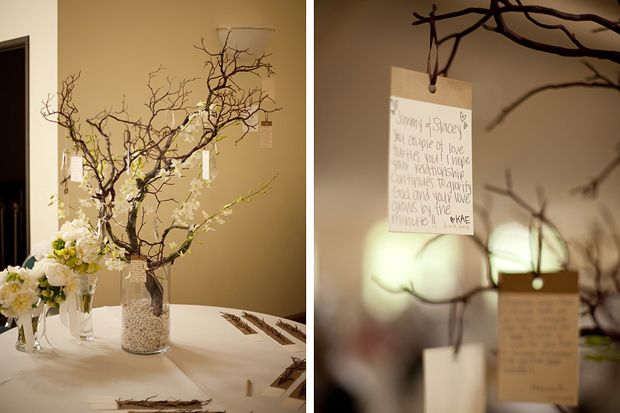 Keep your guests busy with an interactive new years resolution tree. Use the same aesthetic as a wishing tree but have your friends and family write down their vows for next and hang them on a tree with ribbon.
Because it is a party, you can throw tradition to the wind if you so choose.
Enjoy planning your super-secret event – it will be hard not to spill the beans, but it will be oh so worth it when the big day comes.