So, you want to make a flower crown for your engagement party on hens night? Although we don't recommend making your own for your wedding (you will be too busy!), if you want to make one, here are our top tips for creating a beautiful flower crown: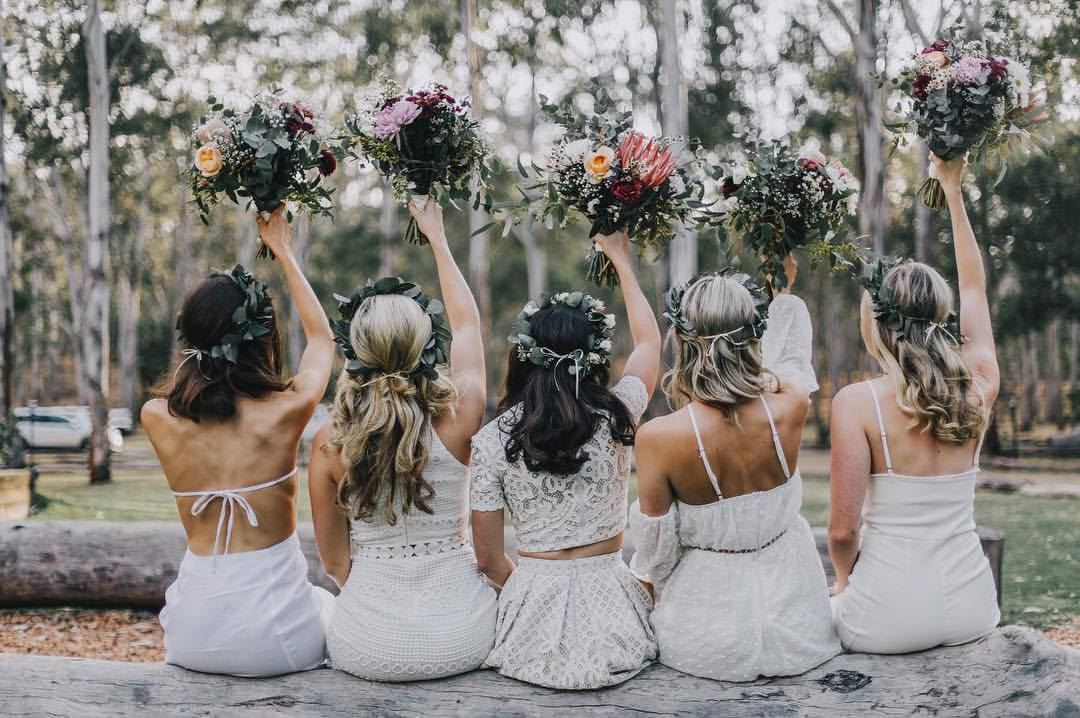 Need:
Floral tape
Floral wire
Flowers
Foilage
Filler flowers
Floral shears
Wire cutters
Glue gun and glue sticks (if you're using small, artificial flowers)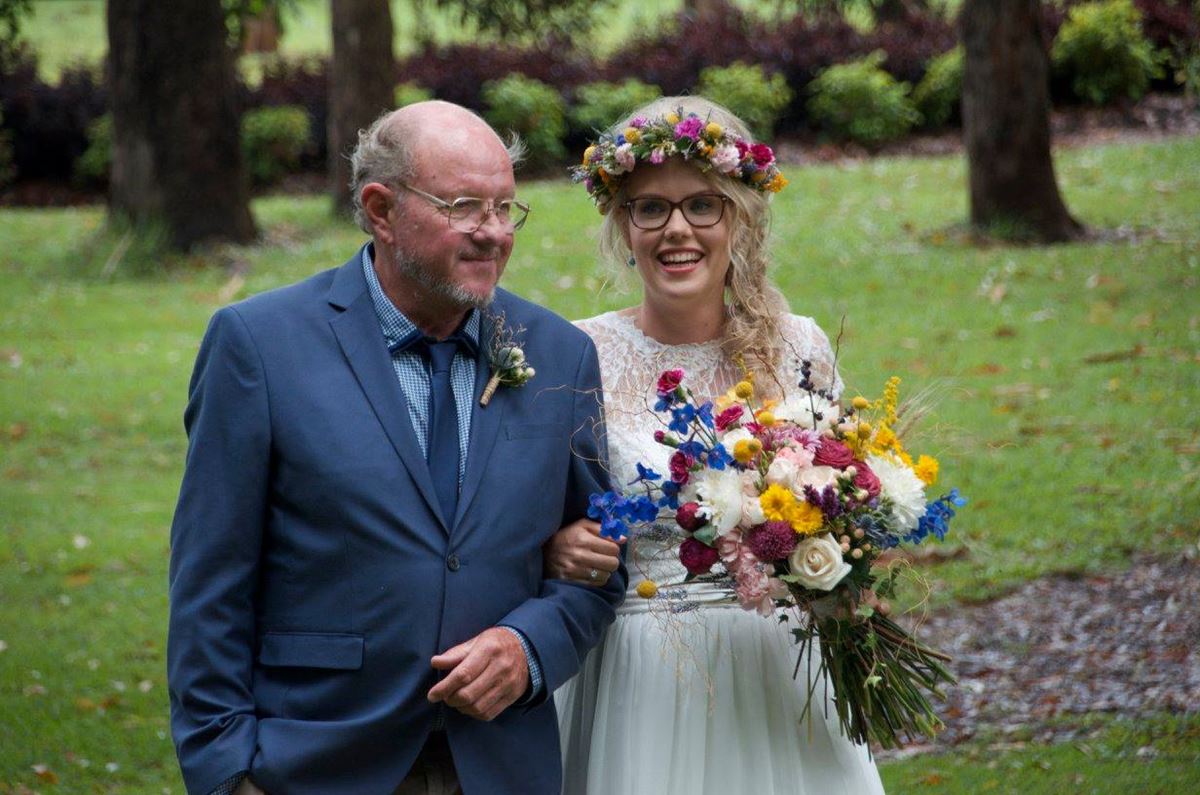 Firstly, you will need some floral wire as a base or a headband to use to affix the flowers to.
Be sure to cut your flowers with a short stem before you get started, and leave about 5-7 cms of the stem to use to attach the flowers to the base.
Prep your tape by cutting a few little bits off in preparation.

Bumble and Bloom

Use jute wire or floral wire to create a headband that goes around the crown of your head. You can either choose to leave the back open and have little loops that sit flat against your head OR tie the loops together with twine or ribbon. This way, you can adjust the size as you like. Alternatively, you can create a full circle crown, but you will need to make sure it fits on your head first!To do this, use floral wire and twist it around the circumference two-three times, then twist the ends around and bind it with floral tape.

De Luca Floral Designs

Start with a filler flower, babies breath works really well for this.
Put your flowers into little clusters and tape them together with floral tape, use a variety of flowers and keep securing clusters in a row along the crown with your floral tape.
Layer it each bunch onto the base until you have covered the whole loop.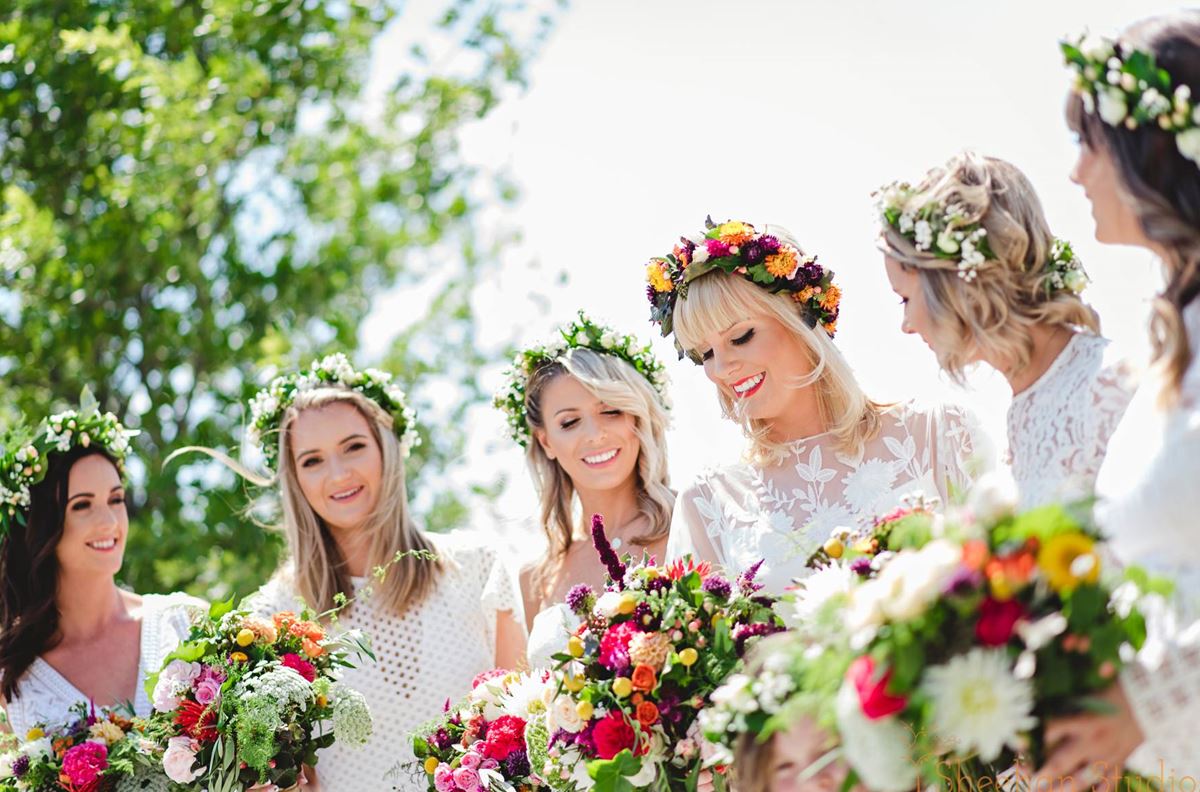 Extra tips:
If using fresh flowers, create the flower crown a maximum of a few hours before the event, and store it in the refrigerator to keep it looking lively and fresh!
If you're opting for faux flowers, ensure that they are good fakes, opt for natural colours and combinations that make sense together.