Bali is one of the most alluring tropical wedding destinations for Australian couples. From stunning backdrops to a touch of culture and affordability, it seems to have it all. Plus, you can have your wedding and a holiday with your loved ones as well! But… do you know how to get married in Bali?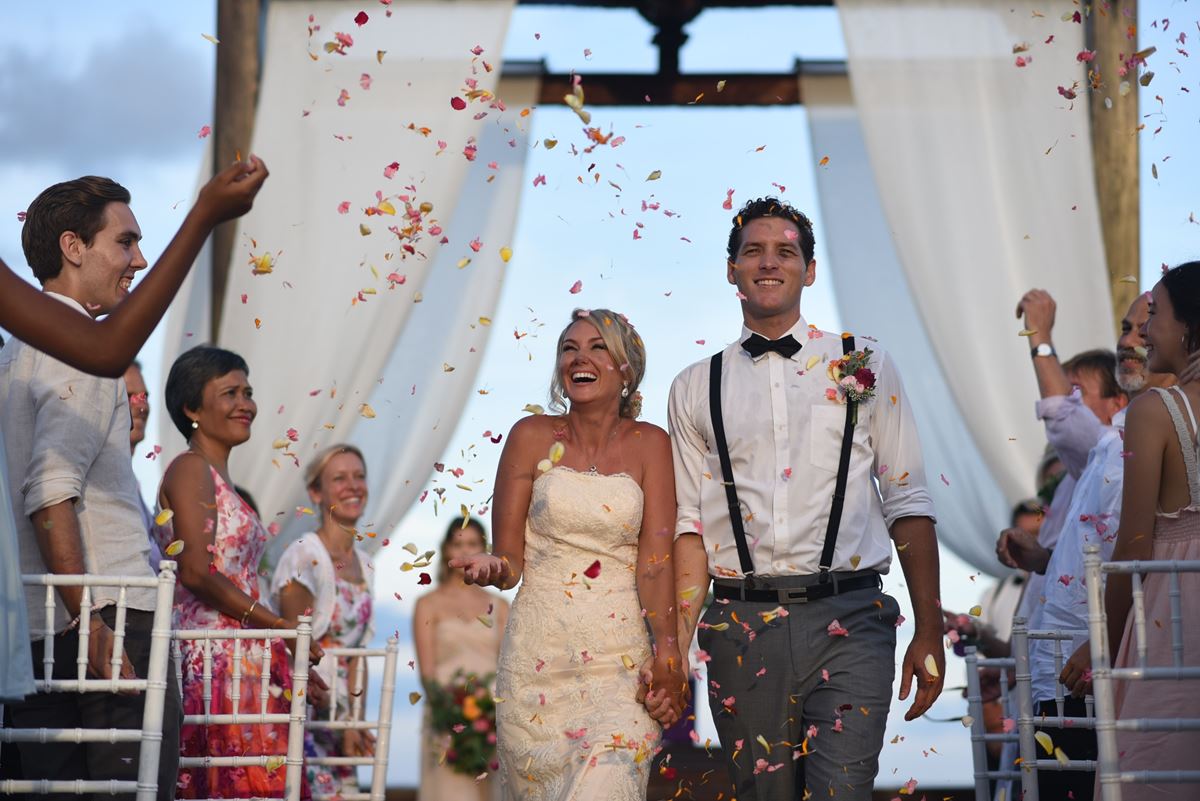 But there are quite a few things you need to have lined up before you pack your bags and head over for your dream wedding and unfortunately, most of it involves paperwork. But never fear- we can make the basics of getting married in Bali simple for you.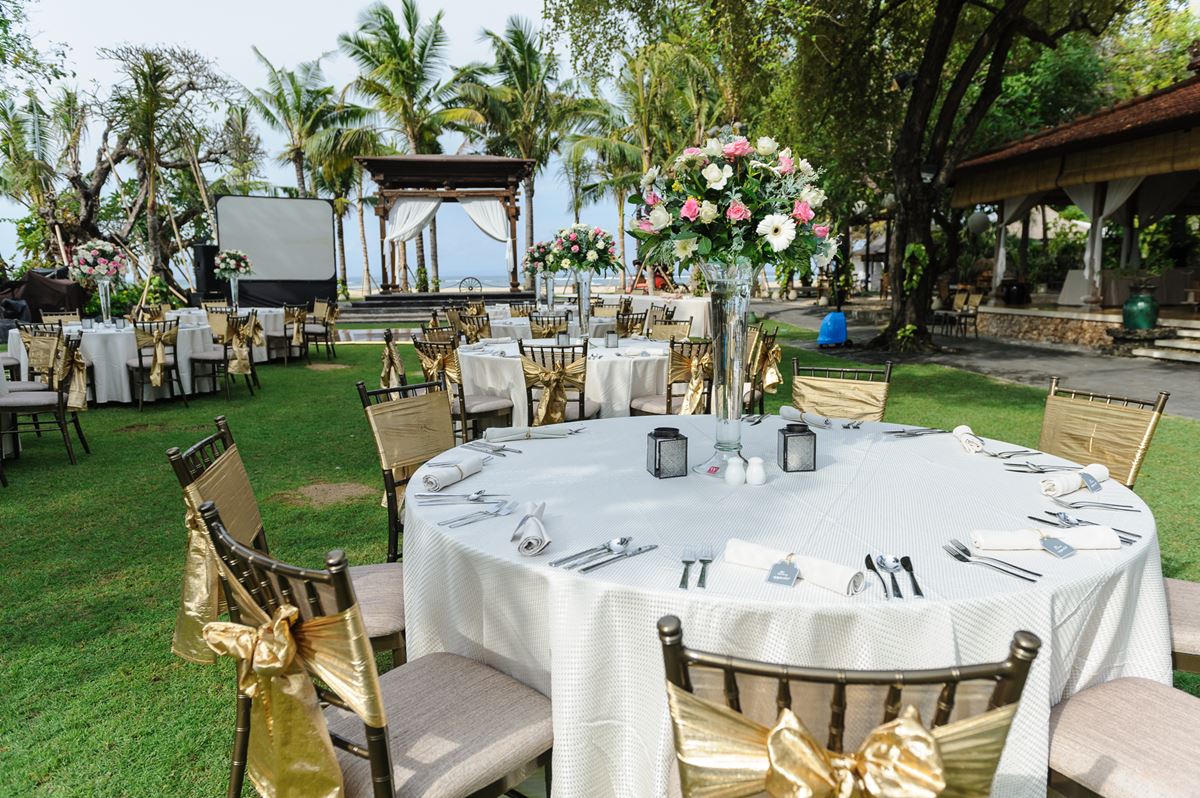 There are two ways you can get married in Bali. One way is to simply hold a non-legally binding commitment ceremony. You can plan it in every way you would your wedding day, but you will not be legally married until you return to Australia to sign paperwork (essentially a courthouse wedding…).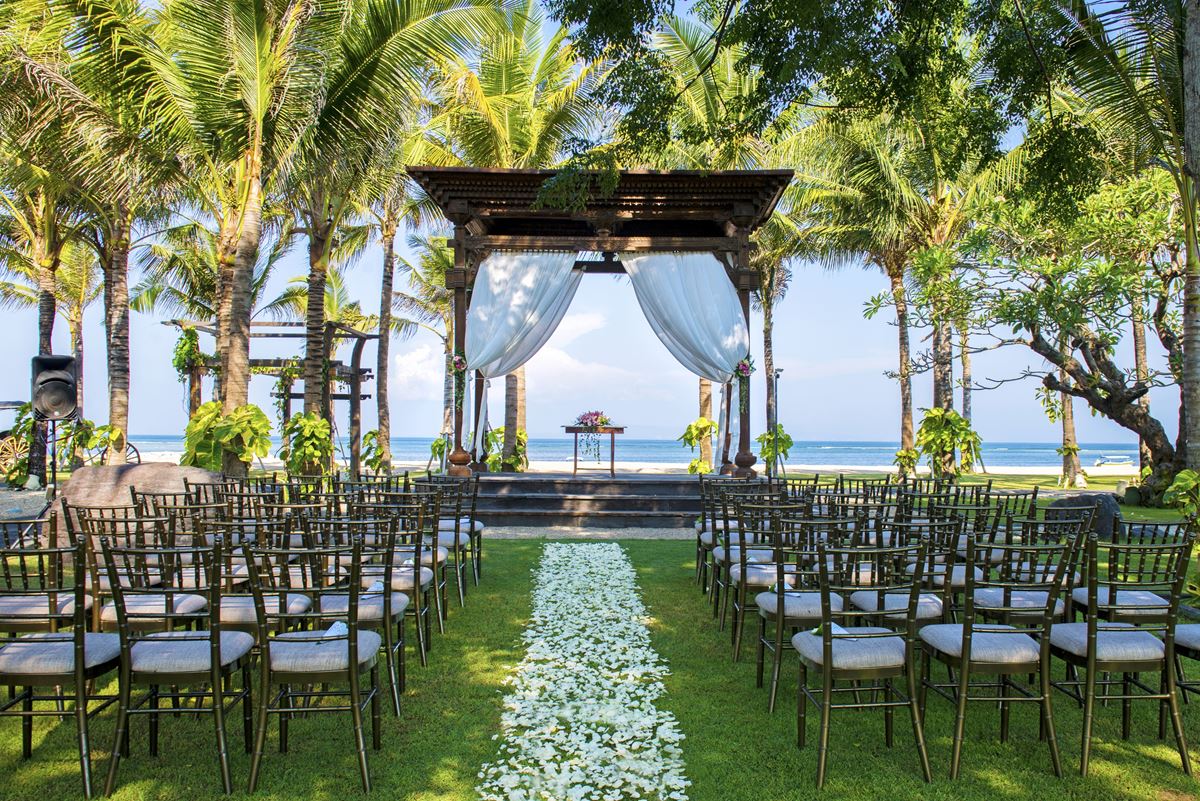 Why do as many as 40% of the couples married in Bali choose this method? Because you won't be bound by any of the Indonesia marriage laws.
Having a legally-binding wedding is your other option. While this means you will leave the island officially married, you will have to do the paperwork to make it happen.
Here are some of the basic things you need to know about how to get married in Bali…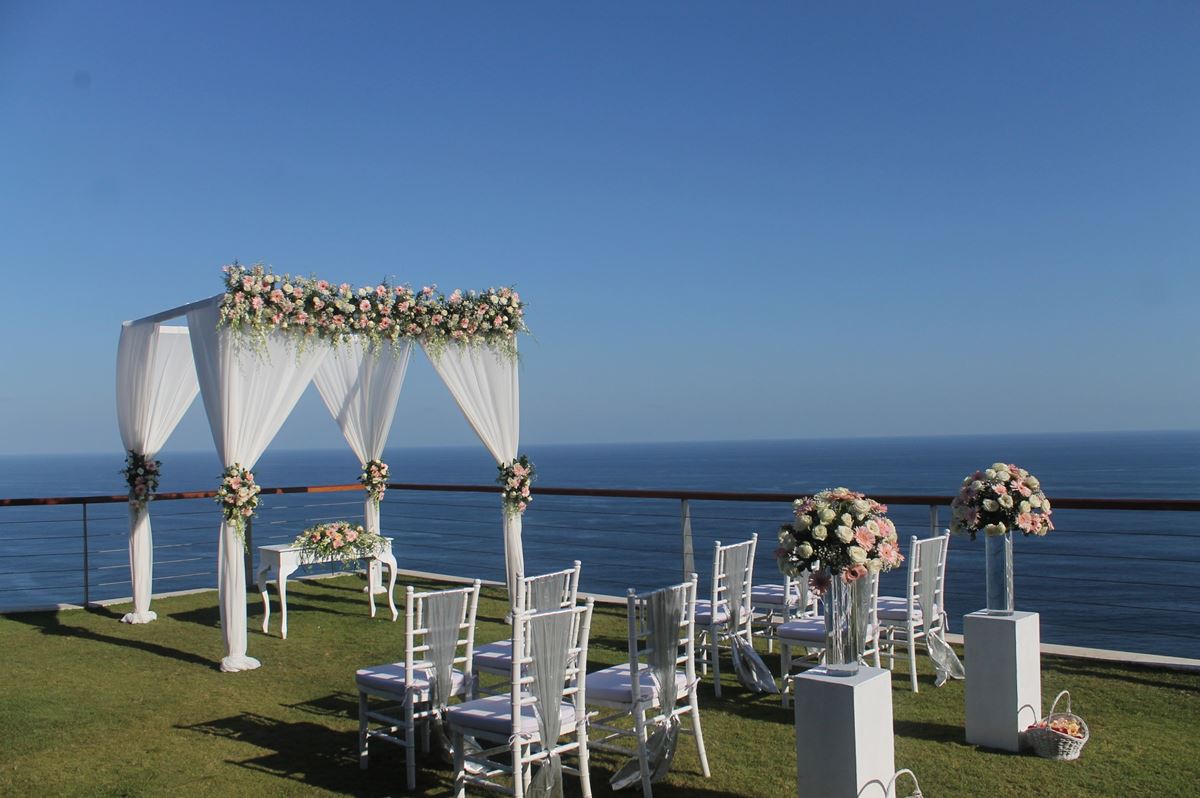 You must declare your religion
Not only do you have to verbally declare your religion, but under Indonesia law, you and your partner must declare the same religion.
This does not mean one of you has to convert in order to get married. It is seen as more of a formality, but it is something you should be aware of.
The religions recognised in Indonesia include Catholic, Hindu, Buddhism, Islam and most Christian-based faiths.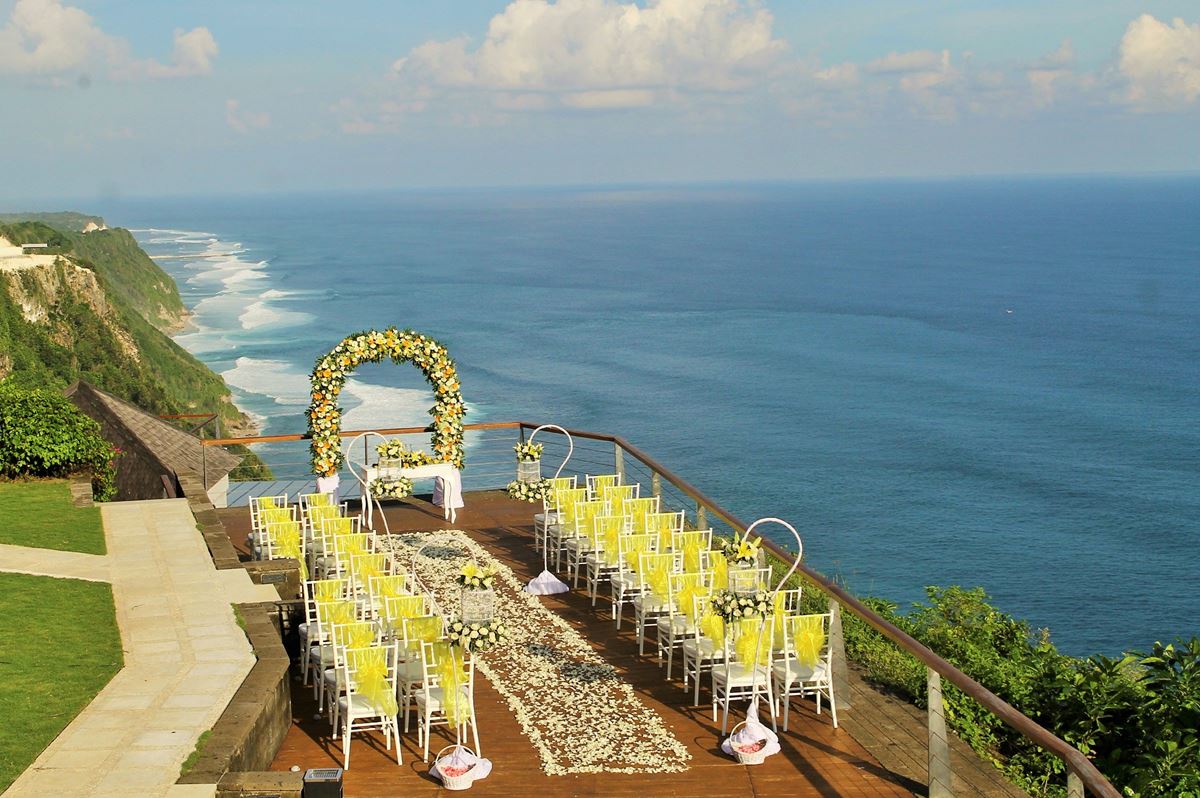 Be aware of location restrictions
While there are a plethora of beautiful venues and locations to host a wedding, those who declare themselves Catholics are restricted by law to marrying in a church.
This does not include what are deemed to be 'commercial church venues', so you will need to be married by a minister of your declared religion or a civil registrar. You will need to do some homework to determine exactly where you can marry.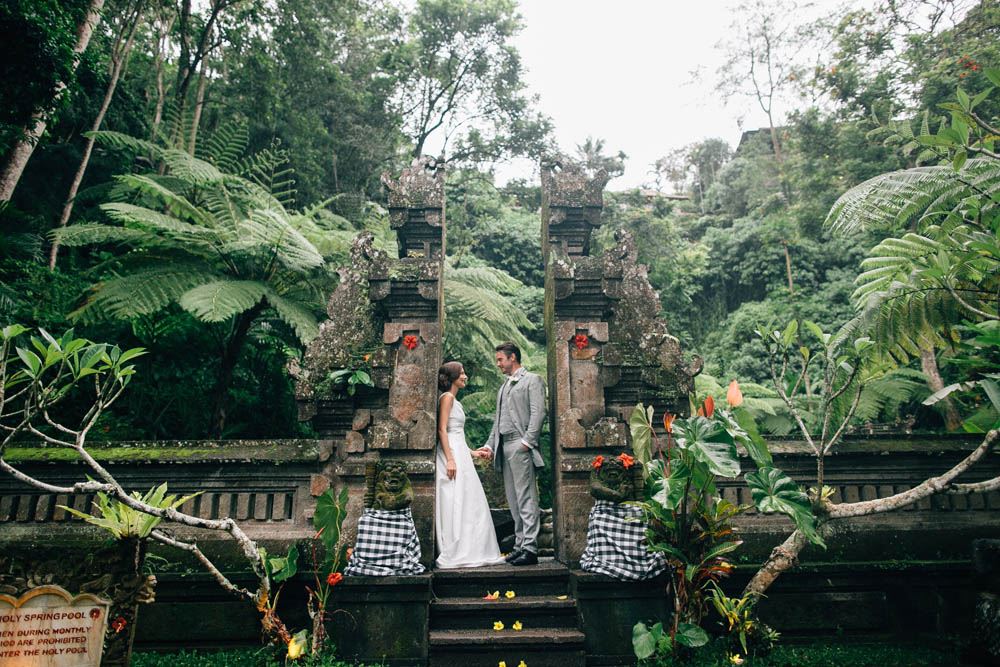 Who can marry you?
Australian consulate officers cannot marry Aussie couples in Bali, therefore you will need to seek out a minister of your declared religion.
You can also look for a Catatan Sipil (civil registrar) or Kantor Urusan Agama (Directorate of Islamic Religion Affairs) in the case of Islamic marriages.
As the consulate does not have facilities to make calls on your behalf, it may be beneficial to engage a wedding planner or liaison to assist you with making arrangements with local suppliers.
The documents you will need
You will need to pay a visit to the Australian Consulate in Bail with your passports, a copy of a Decree Absolute if you are divorced or a copy of a Death Certificate for a former spouse if applicable.
You will need to produce valid visas to enter Indonesia, this can be a tourist visa, legalised written statements confirming the status of each individual and if you are having a catholic ceremony, a letter from your church.
You will also need a copy of documentary evidence of any change of name, birth certificates and the equivalent of $110 Australian in Rupiah to pay for the document processing.
With all of this, you will need to request an application at the Consulate for a Certificate of No Impediment to Marriage and this will ordinarily be processed within one working day.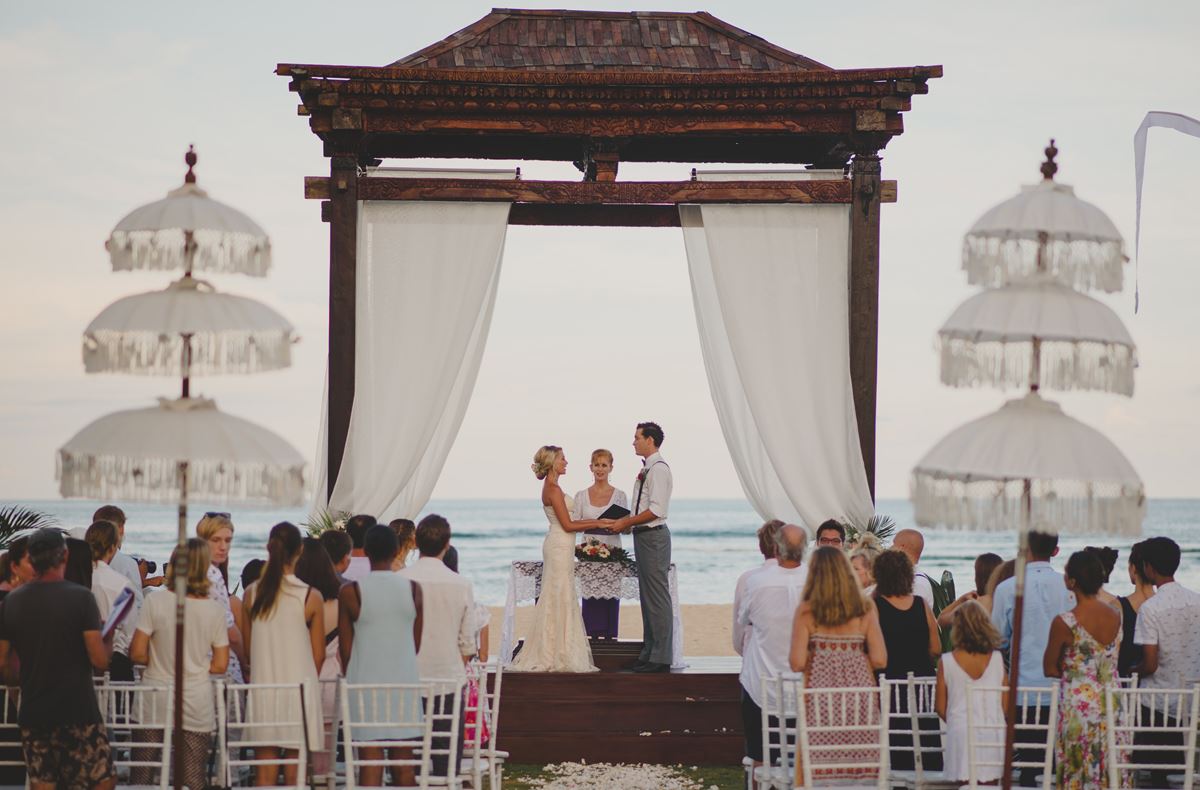 Legality
The Australian Government has an Act which declares that any marriage entered into under foreign laws will be recognised within this country unless; one person was already married, one party is under 18 years of age, the couple are too closely related under Australian law, there was no consent from one party, and sadly, if it is a same-sex marriage.
Remember, this is only a basic run-down and if you are seriously looking at Bali for a destination wedding, you should get in touch with the Australian Consulate in Bali, or visit their website, to find out everything you can to ensure your wedding planning stays on track.