While we love our skincare and keeping up to date with the best products, we're not experts in skincare like our friends over at Skin Republic. They helped us out with the best ways to ensure glowing skin on your wedding day, which products to use and when for maximum results. We even tried these masks in person, and they were absolutely amazing! See how you can ensure glowing skin on your wedding day: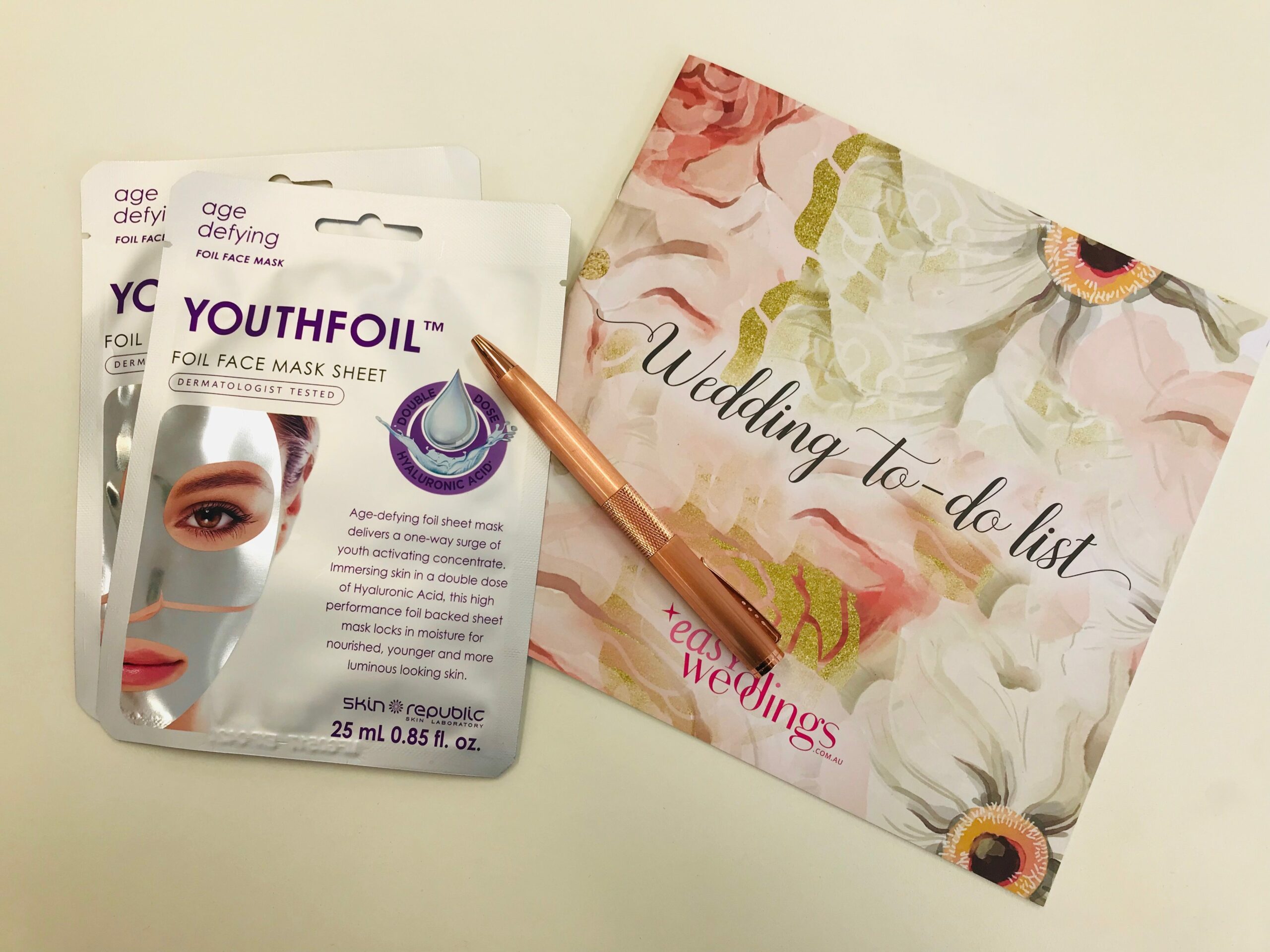 Six weeks before the wedding:
Green Tea Mud Sheet Mask – RRP: $12.99
This revolutionary mess-free mud mask is perfect for use a month out from your wedding day. Green Tea and Charcoal detoxify and help draw out dirt and impurities from pores without over-drying. It will also reduce breakouts and redness, while also brightening and evening skin tone for a luminous pre-bridal glow.
Green Tea Hydrogel – RRP: $12.99
Hydrate and pamper skin with the Green Tea hydrogel mask. Full of moisture-boosting serums and powerful antioxidants, this mask is great for protecting skin and preventing damage caused by environmental pollutants.
One week before the wedding:
Spots + Blemish Mask – RRP: $7.99
If the stress of the upcoming nuptials is causing you to break out, this mask will be your saviour. With a soothing combination of active ingredients including tea tree and witch hazel will clear spots and aid in preventing future breakouts. It also helps to remove oil and control shine.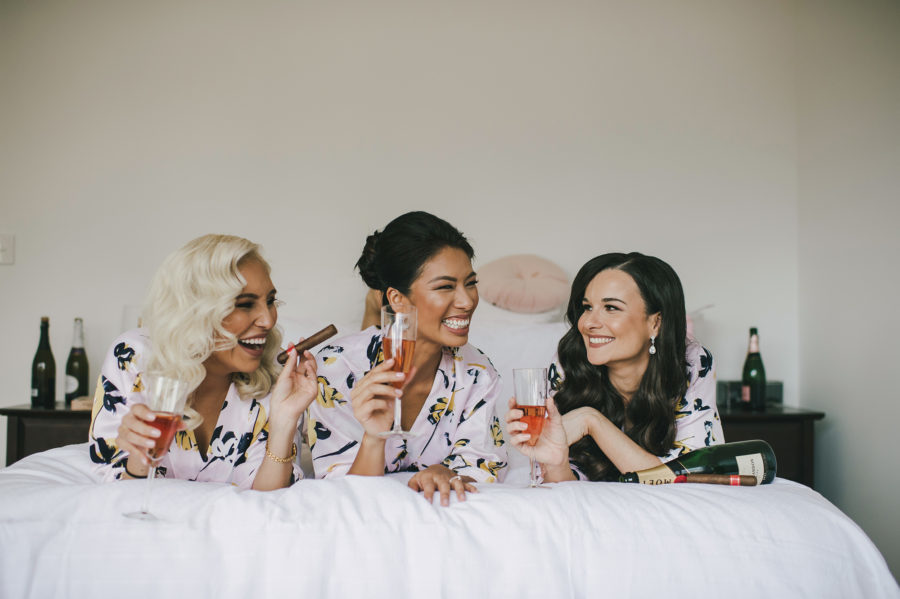 The day before your wedding:
Youthfoil™Face Mask Sheet – RRP: $12.99
After cleansing your skin of all the nasties, we recommend the Youthfoil Face Mask for the relaxing night-before pamper session. The innovative foil coating delivers a surge of Collagen, Elastin and Vitamins C and E to intensely hydrate the skin. The Youthfoil™ reduces signs of aging and locks in moisture for more luminous looking skin – the perfect base for your wedding makeup.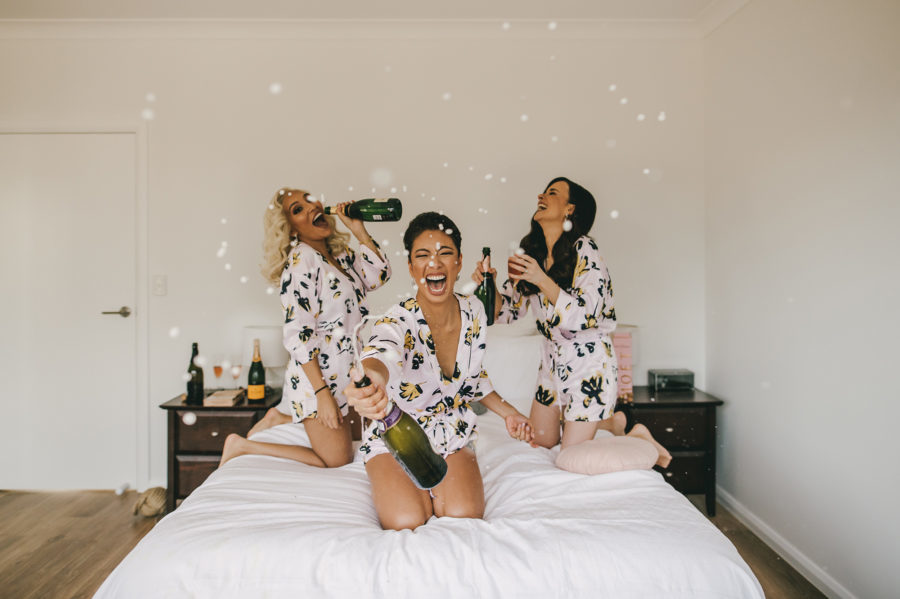 On the day:
24k Gold Under Eye Patches – RRP: $12.99
Perfect for the morning of, Skin Republic's 24K Gold under eye patches contain light reflecting gold particles, chamomile, and peony to reduce the visible signs of aging, minimise the appearance of fine lines and wrinkles, as well as firm, soothe and depuff the eye area. These patches also help makeup glide on with ease and make the perfect present for bridesmaids!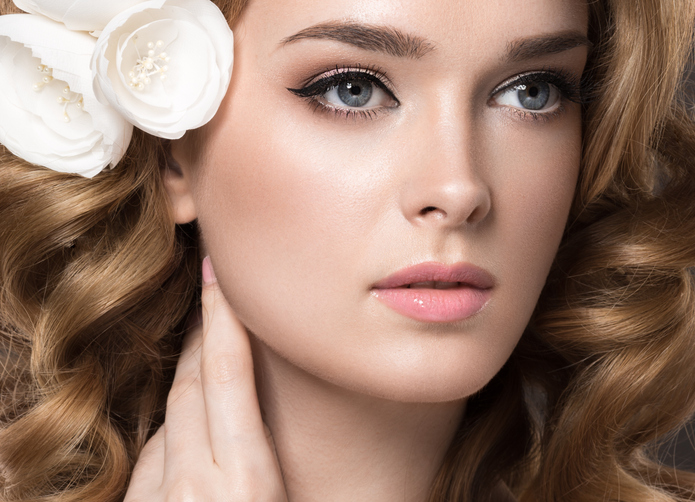 You can also nourish your skin from the inside out, with nutritious foods! Click here to read Superfoods that your skin will thank you for.