One of the most exciting aspects of planning a wedding is deciding where to go on your honeymoon. But this can be a difficult decision once you see all the amazing options available. Here are 10 incredible honeymoon suites from across the globe to start you off!
Tropical Paradise – Fiji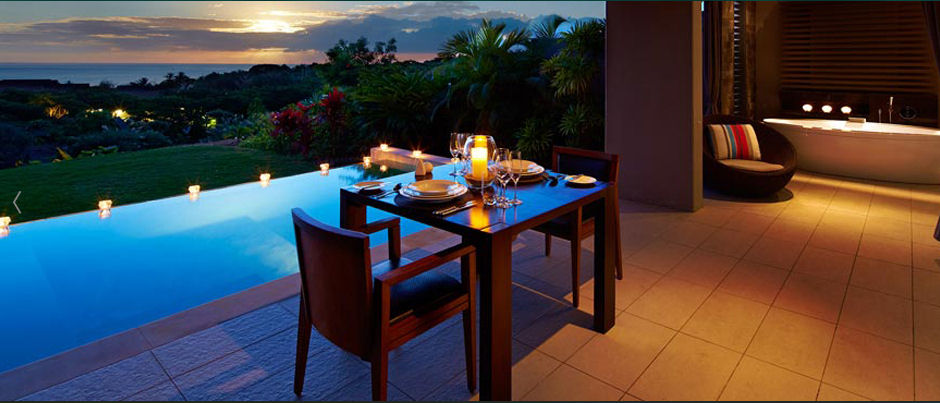 There is no denying the appeal of a tropical paradise when it comes to honeymoon destinations. One such destination is Fiji. The InterContinental Fiji Golf resort and spa, offers newlyweds with a luxurious and private honeymoon suite. Imagine having a private terrace, Cleopatra bathtub, a private plunge pool, and a tropical garden courtyard for your honeymoon accommodations. This is just one of the suite options available at this stunning resort.
Rainforest Retreat – New South Wales/Queensland Border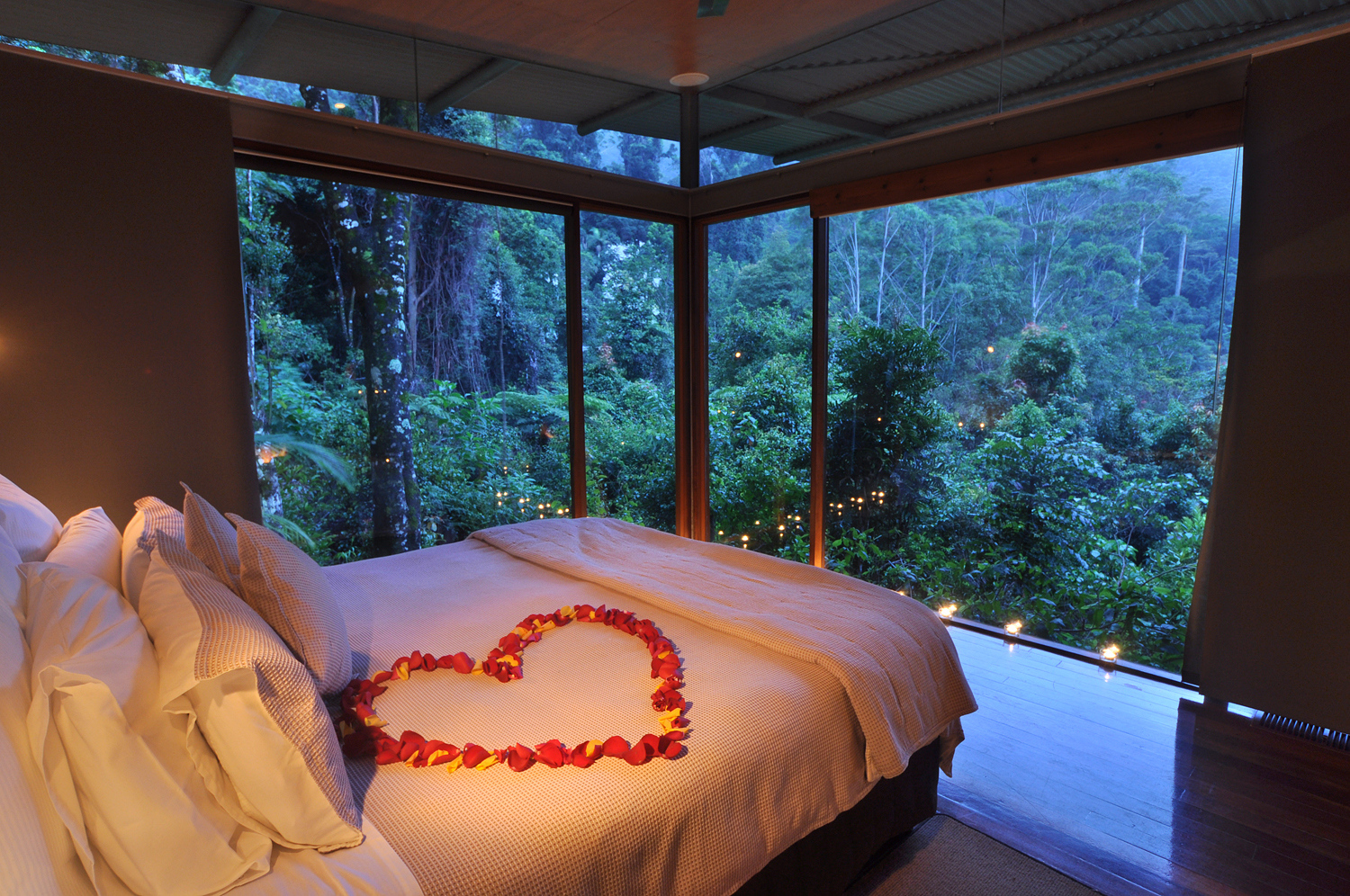 Honeymooners that have a deep love of nature will find no better honeymoon destination than the Crystal Creek Rainforest Retreat right here in Australia. The retreat offers luxurious, private bungalows set among a pristine sub-tropical rainforest. Newlyweds can enjoy privacy, floor-to-ceiling windows, a double spa bath, and more. There are also idyllic locations for picnics, hikes, or a swimming in crystal-clear pools. If you and your beloved want to venture out there is the Gold Coast theme parks and Byron Bay beach not far from your rainforest retreat.
Private Island Paradise – Seychelles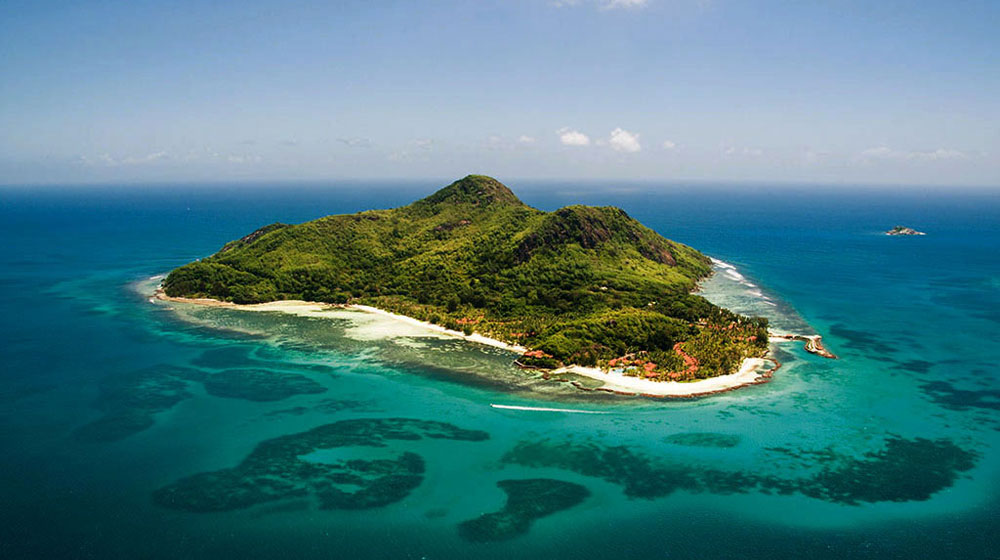 Newlyweds looking for a private romantic sanctuary for their honeymoon should look no further than Beachcomber Mauritius & Africa. Imagine spending your honeymoon on the private island of Sainte Anne featuring white sand beaches, crystal clear waters, and tropical gardens. Reserve a private villa for your honeymoon and receive free champagne and fruit on check in, along with a spa treatment for two. Enjoy nature walks, romantic dinner and four-star restaurants, our lounge in your villa.
Florida Keys, USA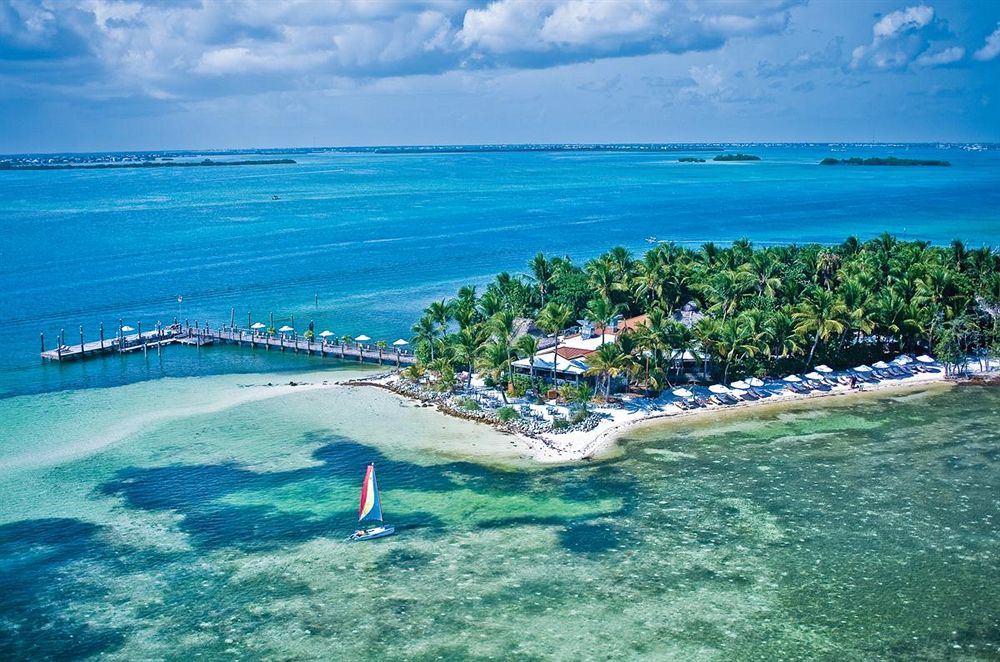 Off the Florida Keys sits a private island only accessible by boat or seaplane. Take a break from the modern amenities that come in most hotel rooms, like televisions and internet access when you travel to the Little Palm Island Resort & Spa. There you can request a variety of romantic turndown options such as an intimate dinner for two while your private bungalow is being transformed into a romantic sanctuary complete with roses, candlelight, a chilled bottle of champagne and more. This is only one of the many romantic options that awaits at this tropical destination.
Parisian Escape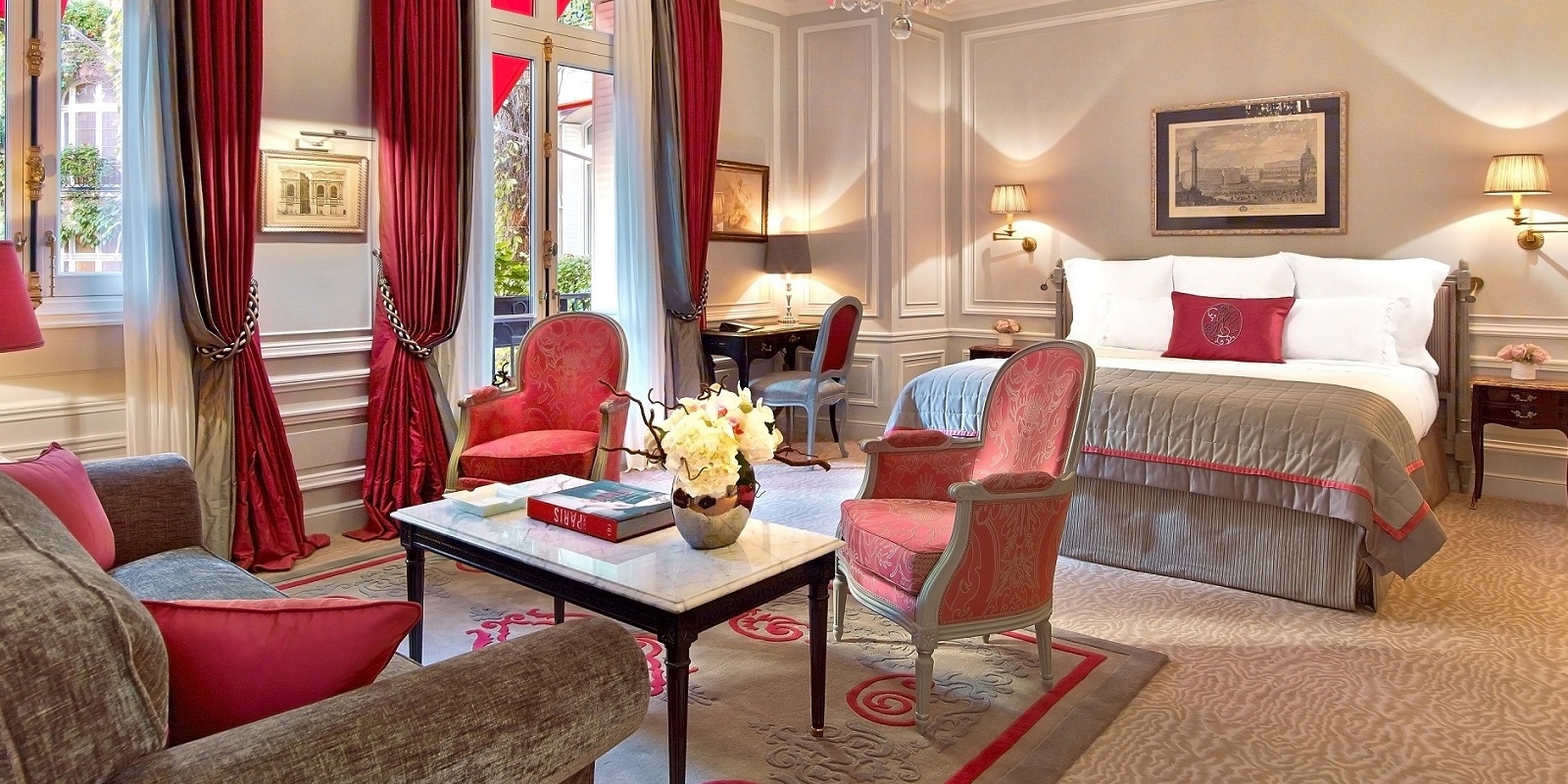 Honeymooners looking to experience true romance need go no further than the Hotel Plaza Athenee in Paris, France. This landmark hotel has been around since 1913. Opt to reserve of the Eiffel Suites and not only stay in a stunningly remodeled room but enjoy brilliant views of the Eiffel Tower, even while relaxing in the tub of some of these suites. Enjoy a suite designed with haute couture pieces, lush colors, fabrics and more. All while enjoying your choice of pillow on your plush king-sized bed.
Romantic Thailand Getaway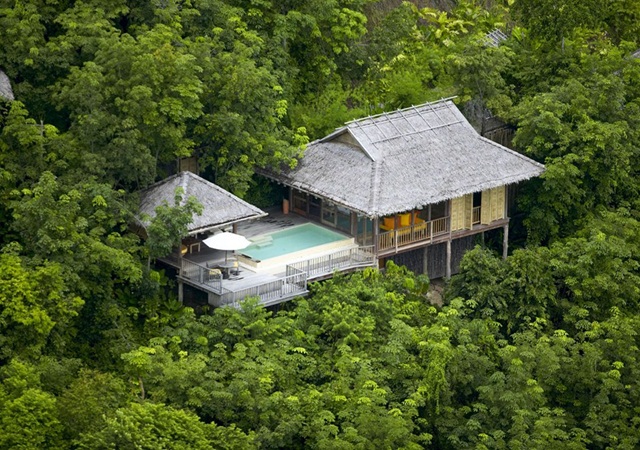 The Six Senses Yao Noi resort in Thailand offers honeymooners an array of views, amenities, and privacy. Reserve a beachfront pool villa and maximize your honeymoon experience in this tropical location. The villa features two levels, two bathrooms, shower, stunning views, a private terrace, and an infinity-edge swimming pool. If the desire strikes, take a short walk from your villa right down to the beach and enjoy the incredible blue waters and gorgeous sand, along with the tremendously lush views that wait.
English Honeymoon Options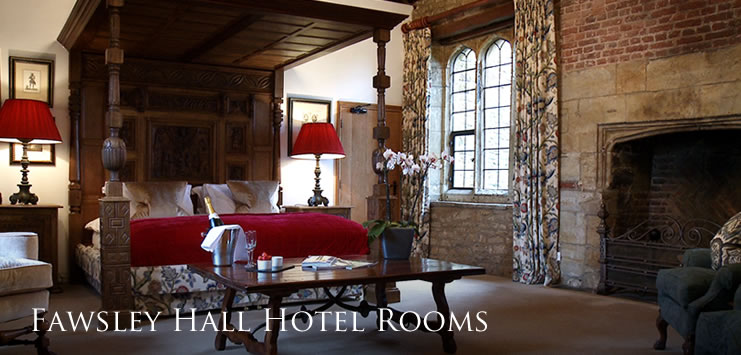 Couples seeking to enjoy a bit of time exploring Europe, specifically London should consider reserving a hotel at the famous Fawsley Hall Hotel and Spa in Northamptonshire. Fawsley, which dates back to the 1400s, has a rich history, which includes being a venue visited by Henry VIII and Elizabeth I along with other monarchs. Honeymooners can enjoy rooms decorated in period décor or styles that are more modern. They can also enjoy the views of the formal gardens and landscape which covers 2,000 acres.
Honeymoons Abroad – Italy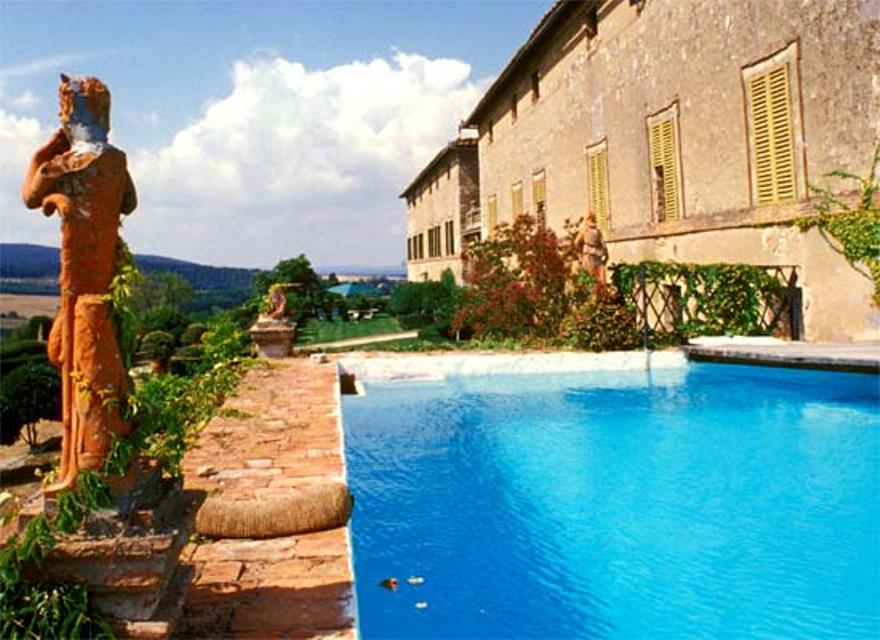 Couples wanting to travel abroad for their honeymoon should consult with the staff at marry me abroad. The staff there can help you plan the idyllic romantic honeymoon in Italy. Imagine stunning views, visiting historical ruins, inspiring architecture, art, and of course amazing wine and food. Whether you are out exploring under the brilliant Tuscan sun or riding in a Gondola in Venice, a honeymoon to Italy will provide a couple with countless romantic and historical experiences to carry with them throughout their lives together.
Greek Romance – Santorini Island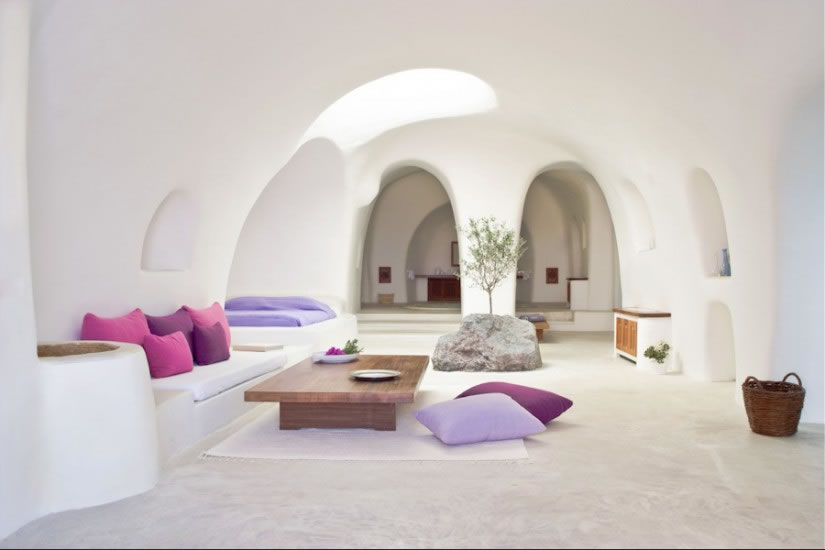 Honeymooners hungry for a bit of Greek culture can enjoy a relaxing and private honeymoon when booking a New Perivolas Suite at Perivolas OIA-Santorini. One of the first things honeymooners will enjoy is the views of the Aegean from their suite on the cliffs. This tranquil setting, featuring terraced gardens, an infinity pool, is a short walk from Oia. The new Perivolas Suite features a private swimming pool, cool white walls with smooth arches and touches of color. The couple can enjoy astounding panoramic views when not enjoying the spacious living area, lush king-size bed, or private steam room. If this does not appeal to the couple on their honeymoon, they can opt for the Perivolas Suite, which offers even more privacy and outstanding features, including a caved swimming pool that reaches to a terrace with spectacular views.
Animal Adventures – Kenya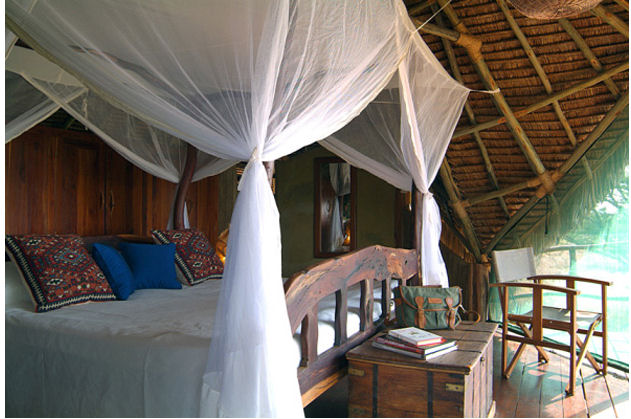 After the stress of planning a wedding, some couples may choose to get away from it all in Loisaba, Kenya. Loisaba is a resort built on a 60,000-acre private reserve. When staying at the Loisaba Cottage, the couple can choose from an assortment of bungalows that feature four-poster beds as well as spectacular views of the plains and Mount Kenya. When not enjoying the pool, spa, tennis courts, or gardens, there is also the opportunity to go river rafting, go on camel treks, or explore the plant and wildlife in the area.