Planning on going on a trip around the world after your wedding? There are so many options out there- but if you're not sure where to head, there are 12 amazing honeymoon locations depending on when you're getting married:
January: Soak up some sun in Thailand
Head to Thailand to soak up some sun and party it up in Bangkok (with sunscreen, of course)! Sip on some delicious cocktails and enjoy the beautiful surrounds of Thailand. Sometimes I am shocked at how beautiful the water looks! It's perfect for a romantic honeymoon by the sea.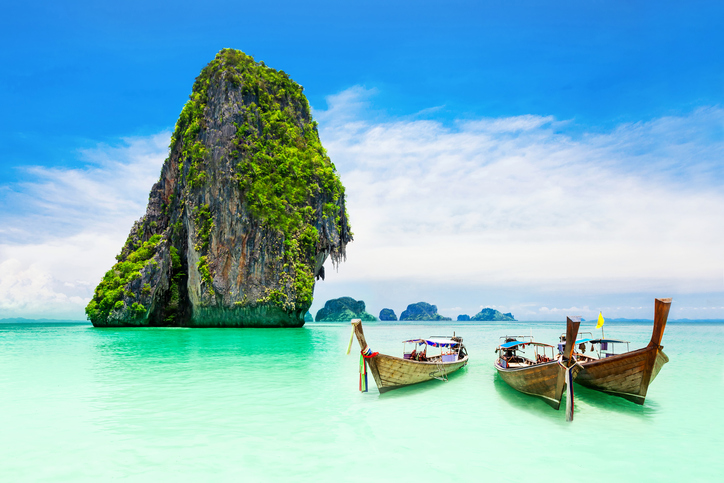 February: Head to Venice for Carnival time
What's more romantic than drifting along Venitian canals in a gondola? Spend some time in Venice to experience the carnival, which will take you to what feels like another world entirely. Be sure to eat plenty of gelato and pizza, you won't regret it.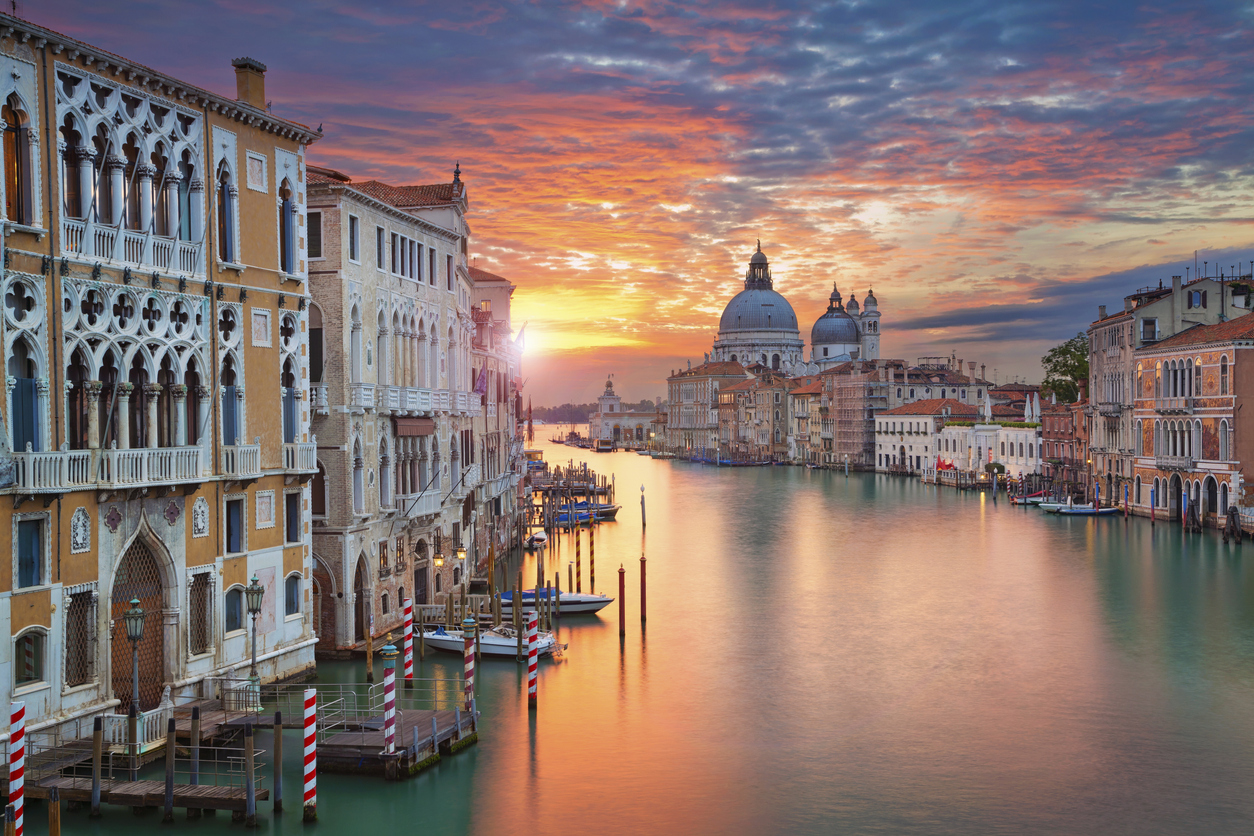 March: Embrace Vietnams perfect weather
In March, the humidity in Vietnam all but vanishes, and it's also the driest month of the year, so it's the perfect time to explore the whole country, from Hanoi to Ho Chi Minh to Mekong. Whether you're into trekking mountains, shopping, bike riding or festivals, this is the perfect time to experience Vietnam.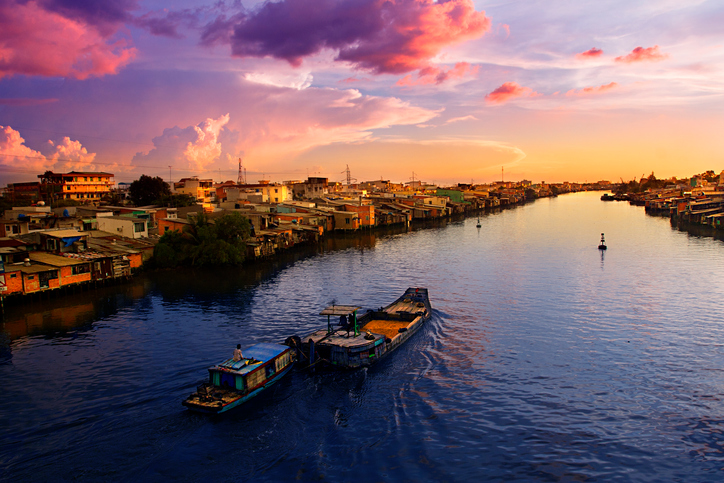 April: Head to Japan for cherry blossom season
You can spot cherry blossoms all over Japan throughout April, depending on where you'd like to visit and when your wedding date is. Later in the month, head to Sapporo, mid-month, Fukushima, or early in April, Tokyo and Nagoya will be at their peak. Be sure to leave plenty of room for souffle style pancakes, ramen and more sushi than you can imagine! You will love the food here.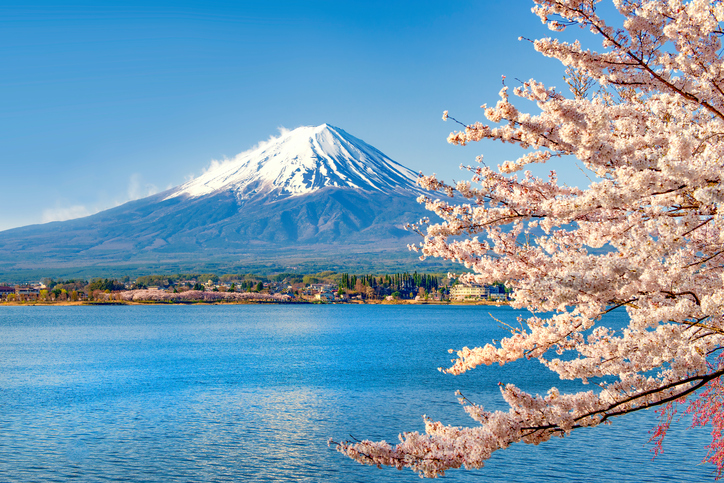 May: California, here we come
Head to Cali to find Ryan Atwood *cough*. Oops, I mean head to California, USA and visit San Fran, LA and San Diego. Even swing across to Las Vegas if you're looking for a wild honeymoon adventure! You could even get remarried by Elvis while you're there! Be sure to check out Disneyland if you're a fairytale kind of couple.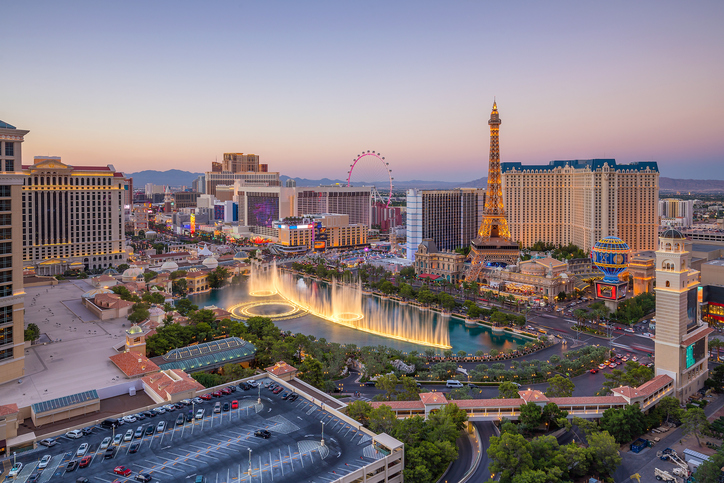 June: Tahiti for water activities
It's the middle of dry season in Tahiti, which sticks to a comfortable average of 27 degrees year round. This time of year is ideal for scuba diving, so pack your swimsuit. There's also plenty of fun to be had diving, snorkeling, kayaking, cycling, and boating. Or, just relax by the beach with a book, we won't judge. Let's go to Tahiti! Let us plan it for you.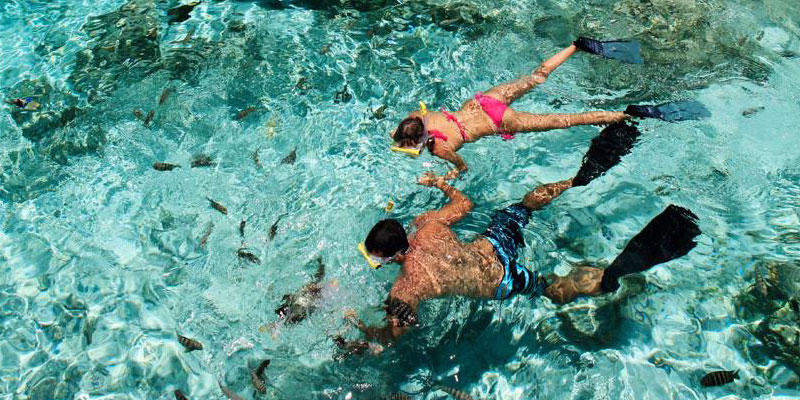 July: Singapore Staycation
Singapore is an amazing blend of contemporary and traditional. The stylish and modern hotels will impress, while some of the best food in all of Asia will leave you wondering why you didn't visit sooner. And the shopping? It's unrivaled! Even if you just pop in for a few nights on your way somewhere else, you will not regret it.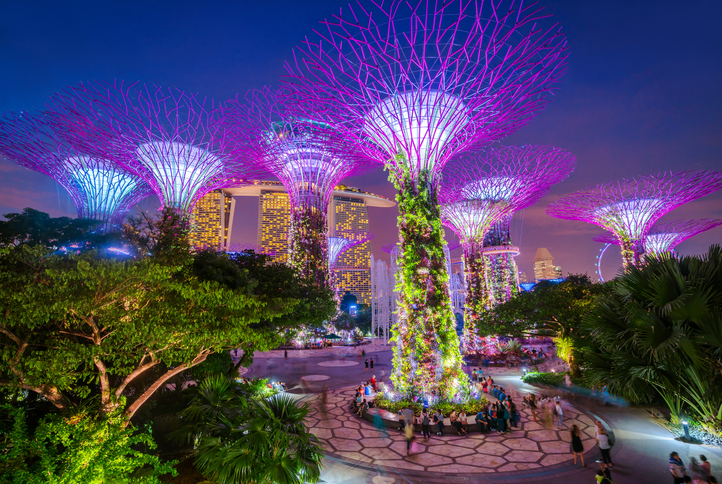 August: Sarafi life
It's prime time for a safari! Head to Tanzania, Kenya, Zanzibar or Mozambique, for a luxury safari holiday. Go trekking across the countryside while you're embracing the incredible views, spotting stunning wildlife and have the surprise of your life. Africa has so much to offer! You can even stay in a giraffe hotel, like Giraffe Manor in Nairobi.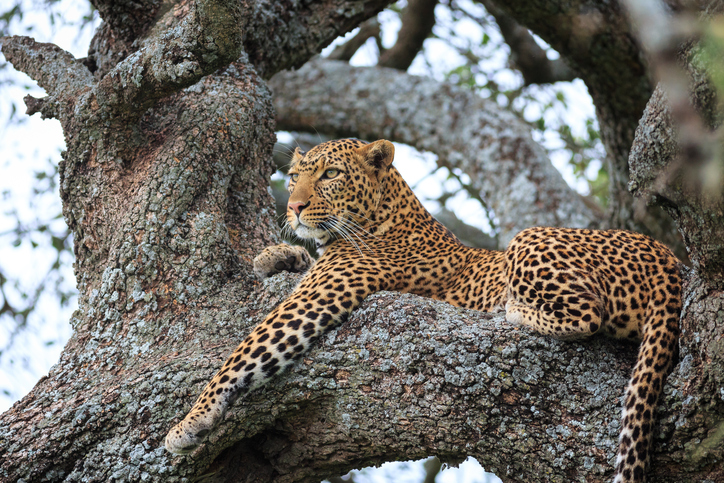 September: Don't stray too far
In September, don't go too far from home. The weather is beautiful this time of year in Queensland and in NZ. If you've never visited the Great Barrier Reef, this is prime time, with no rain, just perfect sunny weather. If you decide to head to NZ, visit both islands for the best experience, as both islands are so unique. New Zealand is known for its incredible scenery, so go for some hikes and be sure to take a camera or book in a photo shoot with your spouse. If you're in need of a photographer, send an enquiry through to Travelshoot, who will connect you with the best photographers in over 100 cities.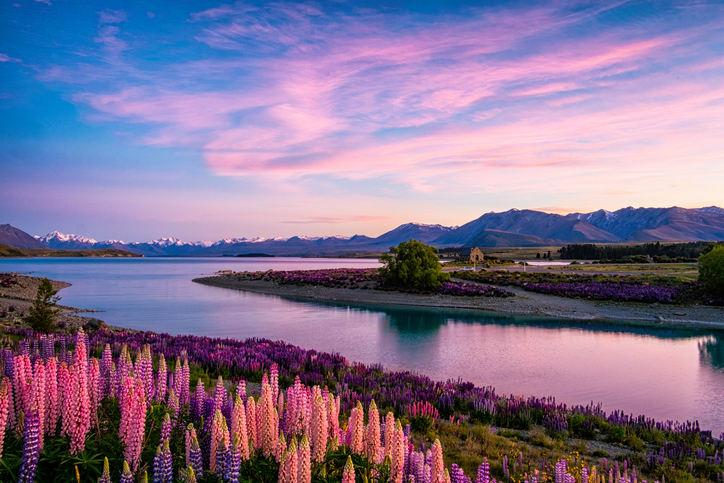 October: Private paradise
Head to Seychelles for the ultimate romantic tropical getaway. Complete with palm trees, giant tortoises and stunning resorts, this is the perfect honeymoon location for couples who don't want a touristy experience. Ultra private and serene, this is an ideal spot to explore on your honeymoon.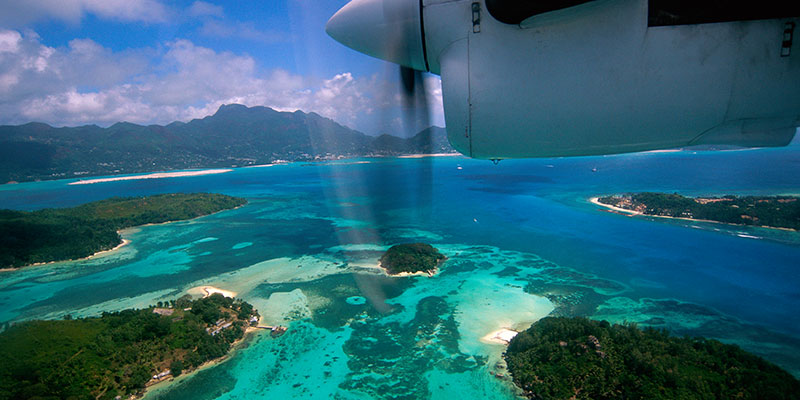 November:
For foodie couples, or wine lovers, head to Tassie for an Aussie honeymoon. The spectacular, fine artisan cheeses are sure to impress every food fan, while the boutique wine in the region is some of the best Australia has to offer, so be sure to buy extra luggage for your wine haul on the way home. Be sure to check out the stunning Cradle Mountain while you're there too for an unmatched view.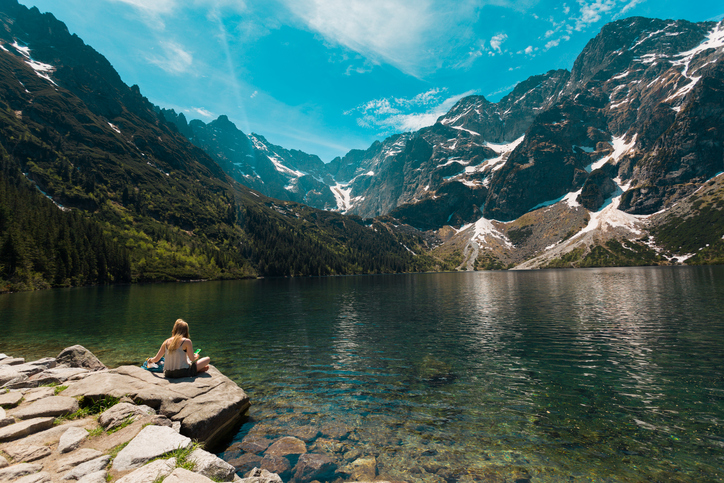 December: Winter Wonderland
If you're honeymooning in December, head to Europe for your first Christmas together as a married couple! Enjoy ice skating at the London eye, watch new years fireworks surround the Eiffel Tower, or head to Austria or Germany for some delicious apfelstrudel. There are so many countries to visit with so much on offer. For cultural experiences and sights like no other, be sure to see as much as you can. Be sure to take the Eurostar at least once to experience the sights from the train, and be sure to remember the tax refund on purchases made in some areas of Europe.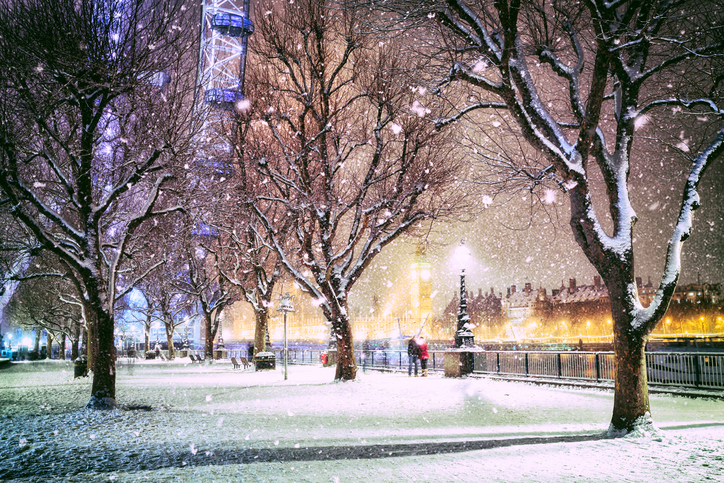 So there it is, 12 amazing honeymoon destinations, one perfect for each and every month of the year, perfect for any couple who has just gotten married and is looking for an adventure to go on. Or, you could always wing it and go to the airport last minute and visit any country that doesn't have visa entry requirements. But we don't recommend it.
Plan your honeymoon here.