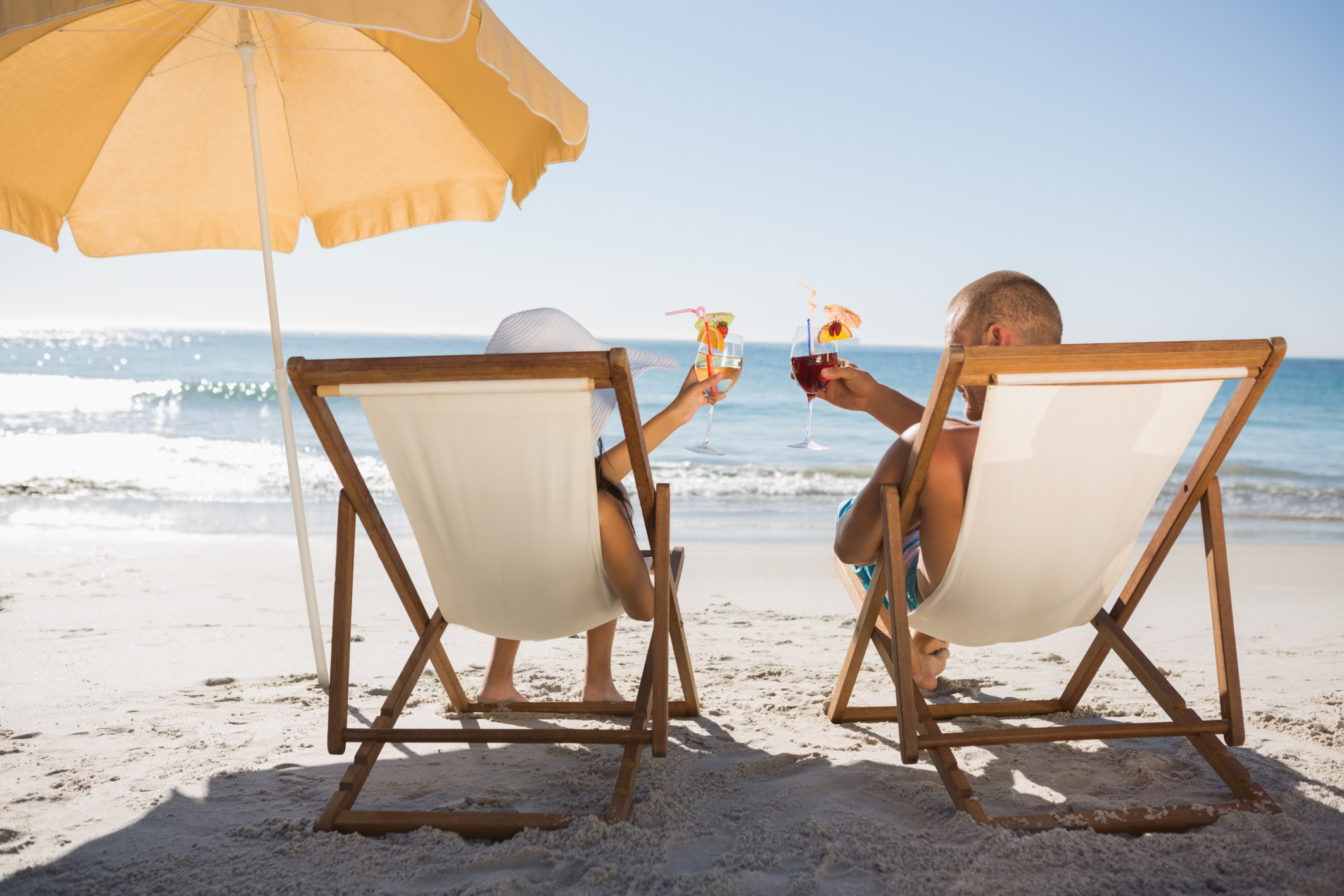 Overseas honeymoons are growing in popularity despite the credit crunch and the multitude of beautiful destinations in Australia. In fact, a recent survey revealed that almost 60% of Easy Weddings brides are planning to take their honeymoon overseas, so let's take a look at some popular honeymoon destinations and what makes them so special.
Indian Ocean
Mauritius is frequently compared to heaven or paradise, and with its unspoilt white beaches and crystal clear turquoise waters, it's not hard to see why. The island provides everything you will need for a relaxing and luxurious honeymoon, including superb hotels with beautifully landscaped grounds, and sumptuous spas. For those looking for a combination of relaxation and action, Mauritius is also the perfect destination for water sports and golf.
For the ultimate honeymoon hideaway, try one of the one hundred and fifteen tiny islands known as the Seychelles. Relieve your stress with a massage followed by some snorkelling, and then relax on a pristine beach fringed with swaying palms. For a local experience, spend a day with your island's fishermen, or visit one of the numerous national parks to learn about the unique flora and fauna of the Seychelles.
For those looking to combine cultural treasures with a gorgeous beach honeymoon, Sri Lanka could be the perfect choice. When you've had enough of its immaculate beaches, tour the plantations, hill stations and ancient ruins of this magical island.
South East Asia
The forested hills, stunning beaches, pretty temples and lush rice terraces of Bali make it a colourful and picturesque honeymoon destination. Bali is a tropical island haven in the Indonesian archipelago. Take time to explore the entire island, including ancient settlements, colourful coral reefs, fierce volcanoes and beautiful lakes.
Known as 'The Land of Smiles', Thailand is the perfect combination of vibrant bustling cities and serene island getaways. The food and hospitality in Thailand are legendary, and you can take time to explore the glittering temples, mystical palaces and breathtaking waterfalls.

The Pacific Islands
Fiji is the perfect honeymoon destination, far enough from home to feel you are overseas, but with a reasonable flight time of around four or five hours. Fiji is a stunning archipelago made up of three hundred and thirty three individual islands, each with miles of gorgeous white sandy beaches. For those looking to explore the waters, the coral gardens and azure lagoons just can't be beaten. Take a boat cruise around the islands, explore the nature trails, and watch the locals in a meke, the traditional Fijian dance.
The Cook Islands is a paradise destination made up of fifteen islands set in the heart of the Polynesian South Pacific. For coral reefs, lush foliage, radiant tropical flowers, and turquoise lagoons, checkout the capital Rarotonga. If you are looking for an intimate and secluded hideaway, one of the more remote islands could be the perfect choice.
New Zealand
New Zealand many not seem the obvious choice for a romantic getaway, but with its chic boutique hotels, funky beach houses, and luxury lodges, it combines new adventures with wonderful familiarity. It is particularly good for lovers of the great outdoors looking for anything from tranquil walks to extreme sports. The current æpacific rim cuisine' now popular in New Zealand, along with its delightful wines, will ensure your honeymoon is a culinary treat as well as an unforgettable adventure.
Looking for the perfect honeymoon destination? Be sure to take a look at our honeymoon deal of the week.