Did you know that on average, couples receive $6,102 from their wishing well? If, instead of a typical wishing well, you're hoping for a specific honeymoon fund to be gifted from your guests, you may want to include a honeymoon fund poem on your gorgeous wedding invitations. We have some honeymoon fund poem ideas for you!
First things first, keep in mind that it doesn't have to be a poem at all! You can just have a little note on your invitations, your wedding website or on the wishing well itself. We've included a multitude of options here for your consideration so you can see what you think will most suit you.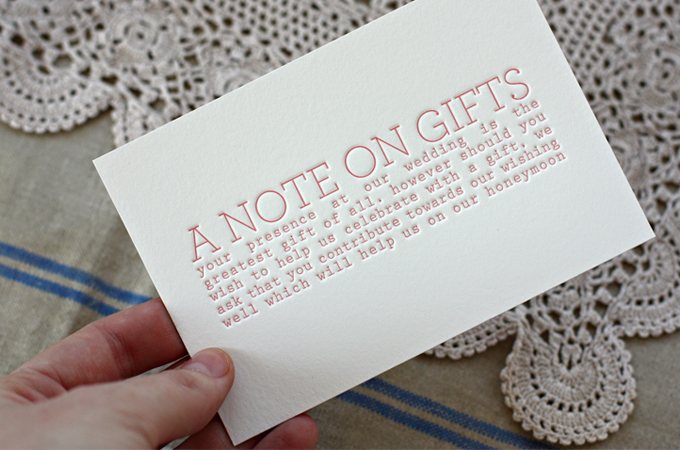 Short but sweet:
"Instead of asking for a pile of gifts,
A honeymoon is our number one wish."
This signifies that it would be okay for guests to gift you something, but you really want cash for your honeymoon more than items and your guests will likely honour that!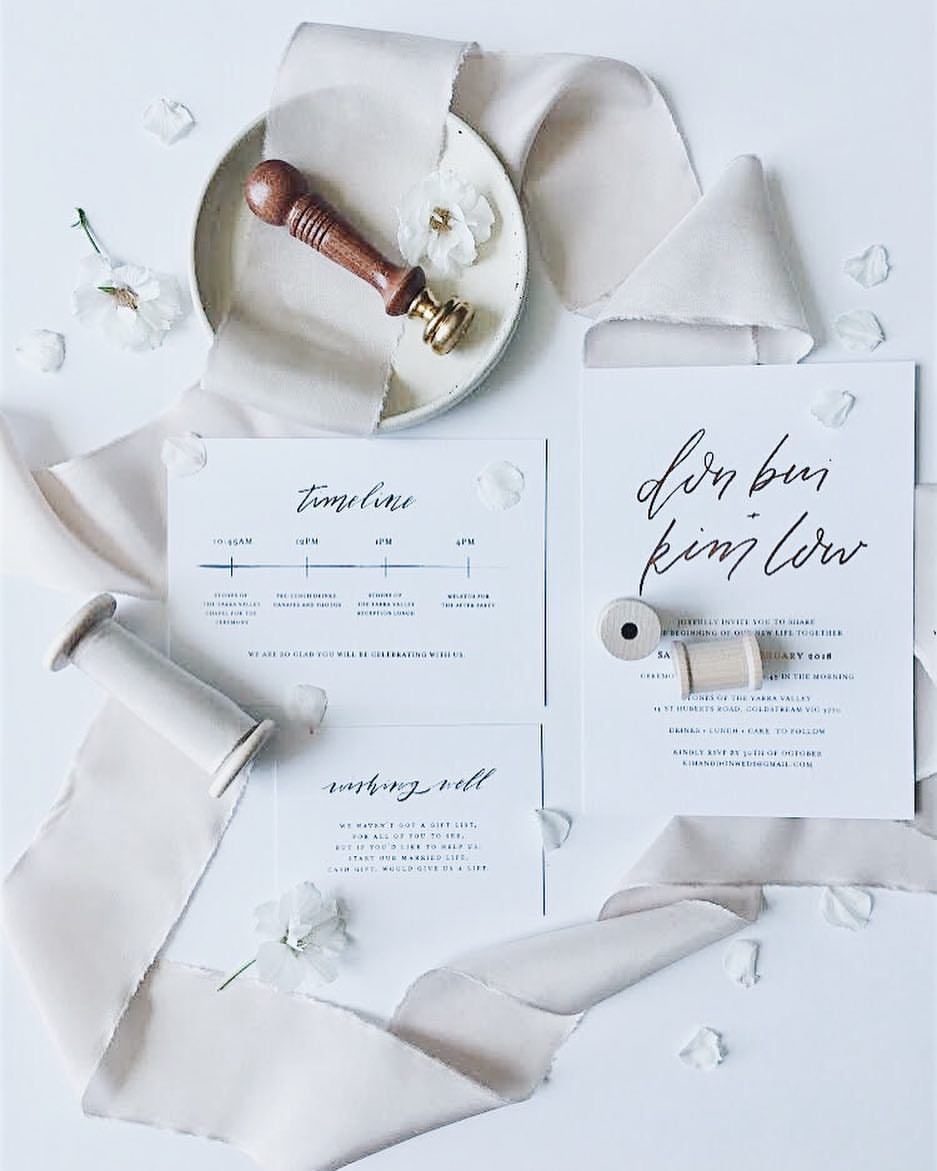 Straight to the point:
"The best gift you could give is to share our wedding day,
but should you wish to contribute in some other way,
then help us on our honeymoon in our chosen paradise,
a little extra spending money would be really nice."
Of course, a short little four-line poem will fit well into your invitations no matter what the size you have to work with. If you need a honeymoon fund poem that's a little longer, then we have plenty more options for you.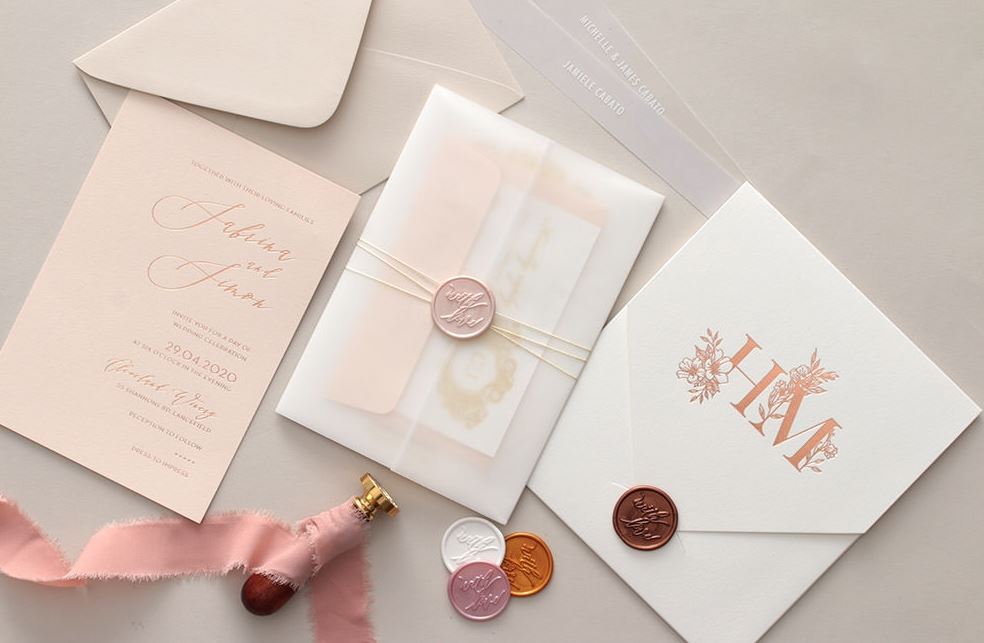 Honeymoon fund poem:
"We know it's not traditional
It's not the way it's done
But instead of a wedding gift
We'd like a bit of sun!
We've lived together for quite some time,
And all our bills are paid
We've got our plates, our pots and pans
Our plans have all been made.
So if you'd like to give a gift
To help us celebrate
Some money for a honeymoon
We would most appreciate"
This three-paragraph wishing well poem is ideal if some or part of your wishing well fund will go to your honeymoon.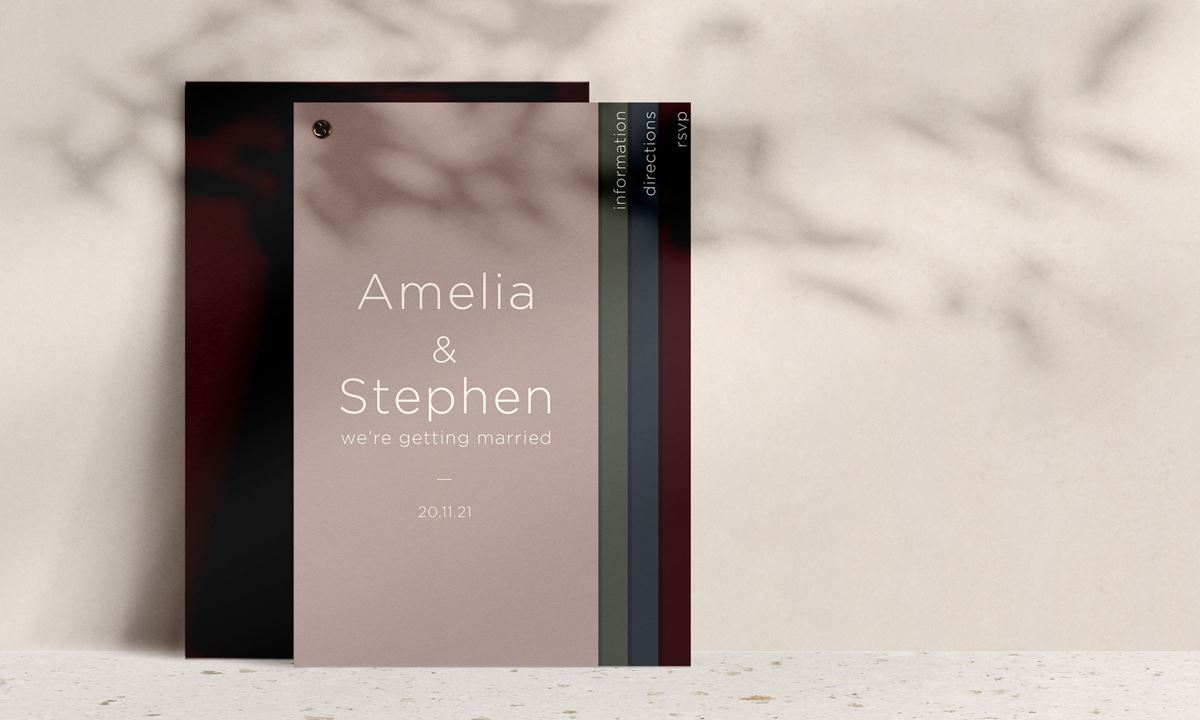 Classic poem:
"Soon you will hear our wedding bell,
as friends and family wish us well.
our household thoughts are not brand new,
we have twice the things we need for two.
Since we have our share of dishes and bedding,
we're having instead a wishing well wedding.
But more important we ask of you,
your prayers of love and blessings too."
If you're not sure you need to be specific about where the money from your wishing well is going, but still want to provide some context for guests, then this classic wishing well wording is ideal for your invitations. See below the way Papermarc integrated this poem with this couple's invitations.
View Papermarc
Not a poem:
"Seriously, having you there will be the best gift ever.
But, if you want to spoil us,
we won't argue (too much),
We humbly request, however,
that instead of a physical gift,
please consider a small donation
to our wishing well on the day."
(We borrowed this one from Lala Design!) Featured below on one of their amazing wedding stationery sets. This one isn't a poem at all, but that might be perfect for you, depending on how traditional or modern you consider yourself.
View Lala Design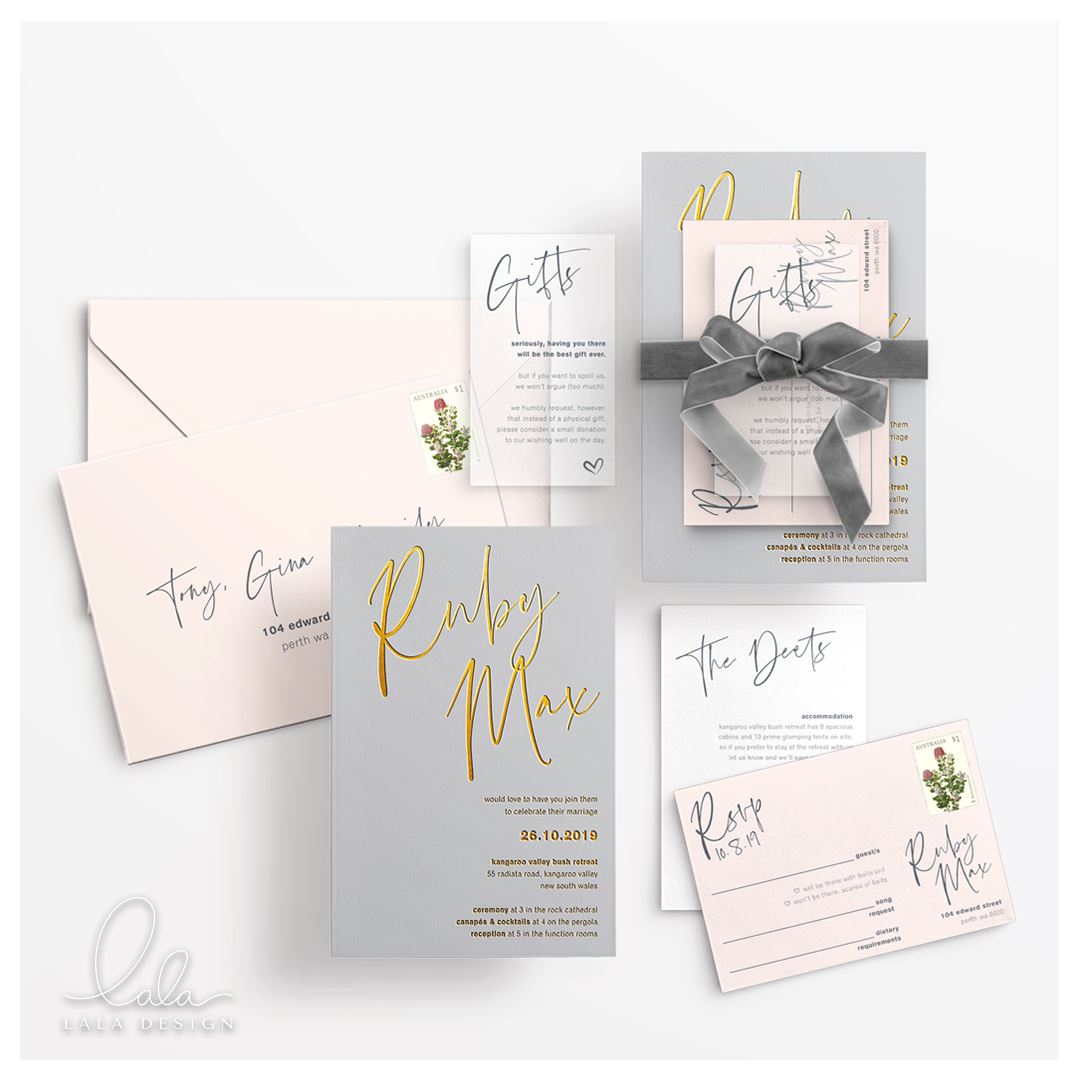 If you have incredibly limited space:
"A wishing well will be provided if you would like to contribute to our honeymoon fund."
"If you would like to gift us, a honeymoon fund will be available at the wedding".
"Your presence is what matters to us, but if you wish to contribute, we will have a honeymoon fund available at our wedding".
"if you'd like to give a gift and send us on our way
a donation to our honeymoon would really make our day!"
If you have limited space or don't want to go into great detail, go with a simple yet effective line on your website or invitation instead of a poem or lengthy explanation.
If you're still stuck with how to write your honeymoon fund poem, consider asking your wedding invitation supplier for advice or to see poems they've used before.