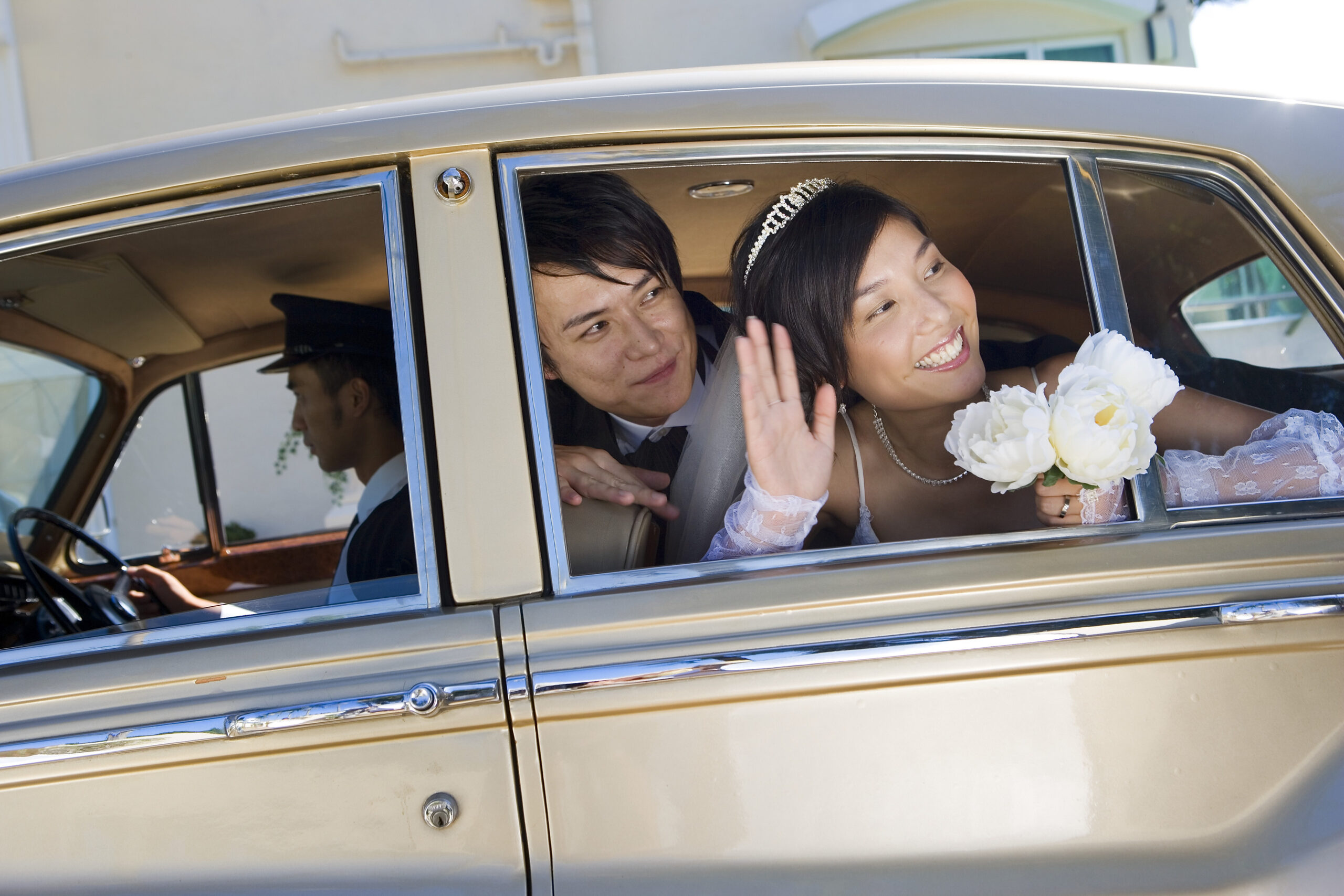 Traditionally the accepted way of travelling to your wedding ceremony, or from the ceremony to the reception, was in chauffeur driven luxury. Check out these three reasons why you should consider hiring a chauffeur for your wedding day.
Your wedding day should be a time of total indulgence, and what could be more extravagant than reclining in the back seat of a luxurious vehicle, sipping vintage champagne with your new husband, as you are whisked away to your reception venue by your own personal chauffeur.
Hiring a chauffeur adds a sense of occasion to your wedding, after all how often do you have the car door opened for you and a helping hand onto the red carpet from a chauffeur in full uniform? A chauffeur instantly increases the elegance and glamour of your wedding transport.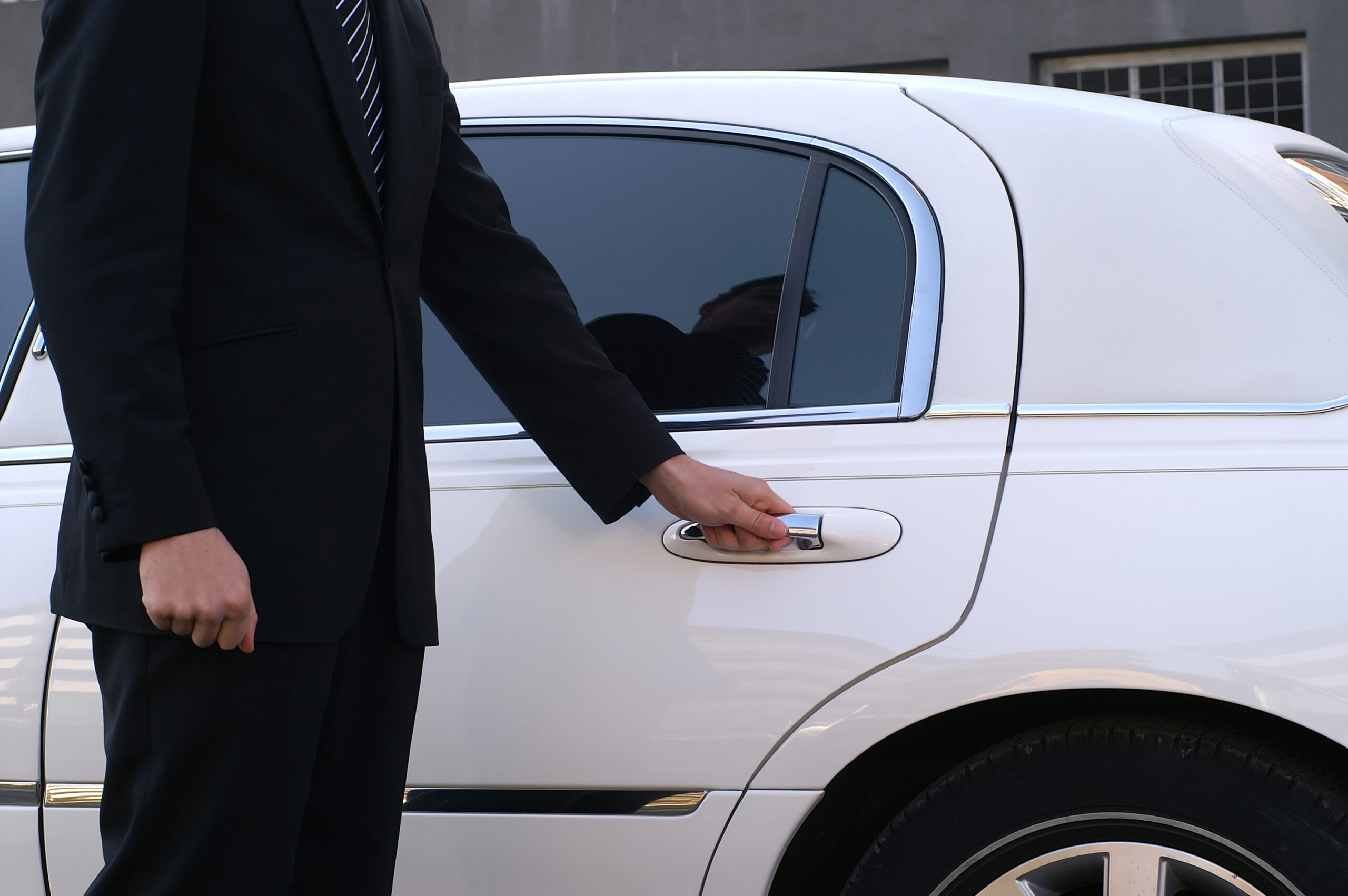 A chauffeur can reduce the stress of getting to your wedding ceremony on time, and of finding your way to the reception. They should be familiar with the route so you don't need to worry about map reading, and they will have checked in advance where they are able to park at your venue, saving you the hassle of making parking arrangements. You and your husband will also be able to indulge in a glass or two of champagne in the lead up to the wedding without worrying that one of you needs to drive.