American wedding designer Vera Wang has opened the doors to her her first standalone Australian store and, among the dozens of stunning dresses available, few are as eyebrow-raising as her range of jet black gowns on offer.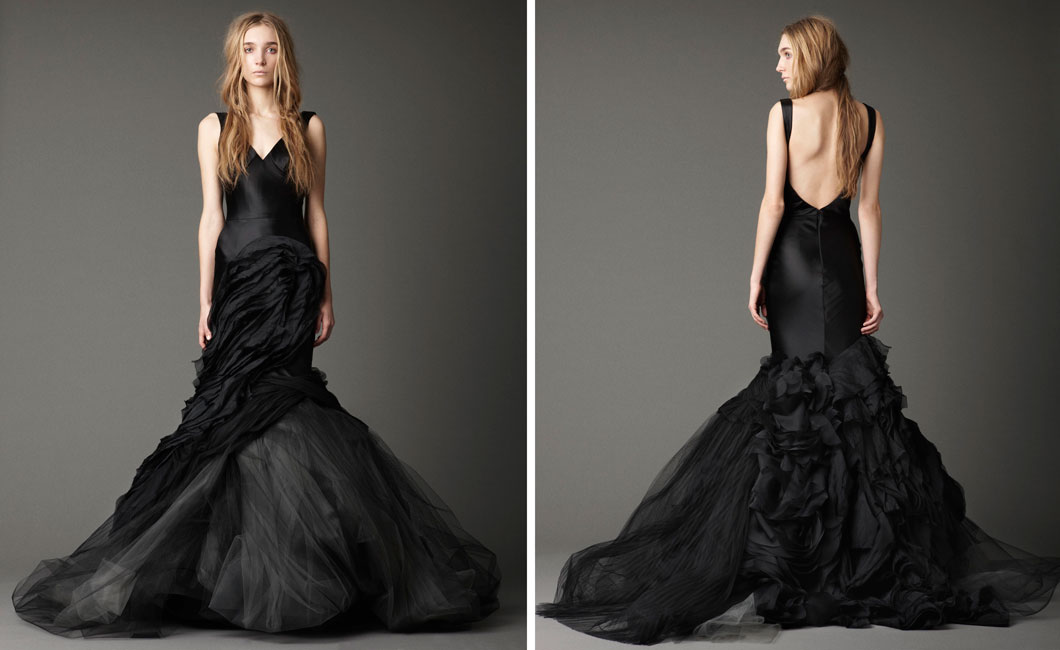 Wang, who is known for her unconventional use of colour, was liberal in her use of black when creating her Autumn-Winter 2012 collection.
"After designing wedding gowns for over 20 years I felt [black] was modern and brought fashion to bridal," Wang told the Sydney Morning Herald."It was a strong, architectural, romantic, mysterious and beautiful alternative."
She also admitted that her gloriously gothic black wedding gowns would likely only appeal to less conventional and adventurous brides, saying that "any girl that is non-conformist or an individualist, someone who is confident and independent,"
Wang's inspired wedding gowns have been chosen by the likes of Uma Thurman and Jennifer Lopez for their big days and, now, Australian brides have the chance to purchase her highly sought-after creations locally.
Wang's Sydney store will also stock red wedding gowns in the hope of attracting the potentially lucrative Asian market.
"Red is all about good luck, happiness and power," she said. "In the Far East, it is a timeless tradition."
Of course, if black and red aren't your first choices for a wedding gown, Wang's store, which is located in Sydney's InterContinental hotel, offers all Wang's latest gowns, shoes, accessories, and fragrances.
Viewings are by appointment only.