We may have mentioned it before, but we do love a Hen's party. And we can't think of anything better to do on a Hen's party than to make it a whole weekend!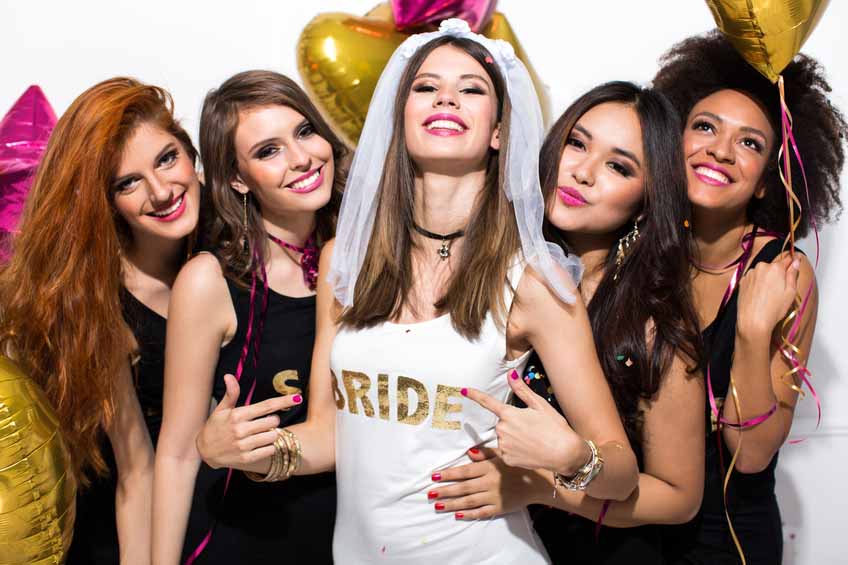 Cyndi Lauper said it best; girls just want to have fun. And this is because they are hard workers, multitaskers, super-planners who do the bulk of things like run a house and organise a wedding, and they deserve some fun.
Often having a wedding means that you've invited women from across the globe who you adore, but don't get to see that much anymore. Why not get all your special ladies to come a week earlier and then put on a Hen's weekend mini-break extravaganza? I mean, how often do you get married anyway?
And if you've got women travelling from worldwide to celebrate with you, you could use your Hen's party as an excuse for a glorious holiday for your local girls too, as well as showcasing some of Australia's most beautiful spots.
For a Hen's weekend that will rival your wedding, check out these unmissable getaways across Australia.
Barossa Valley
For foodie girls, you can't go past a Hen's weekend getaway to South Australia's renowned Barossa Valley. Rent a house for all of your guests to stay in together, and then use this as a base for travelling all over the famous region. Dine on local culinary delights and sip premium wines until your belts are bursting at wineries such as Seppeltsfield Winery.
For all of your plans taken care of, contact Real Escapes, an Australia-wide company who can arrange your total getaway for you, including winery tours, high teas, pampering and so much more.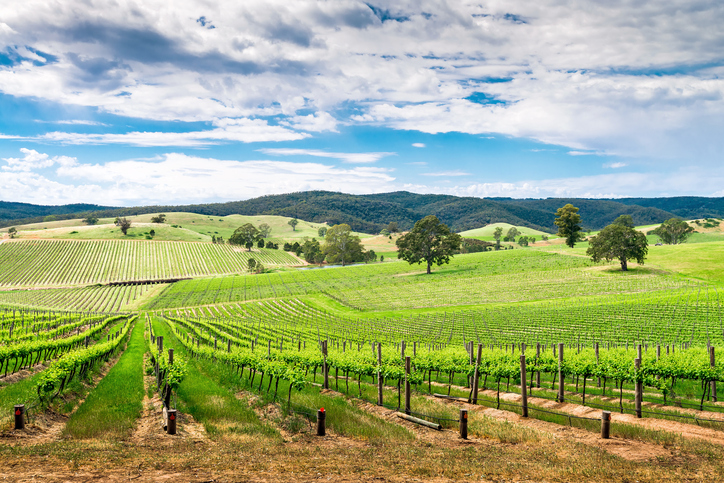 Daylesford
Less than an hour's drive from Melbourne, this tiny town has it all. Built up around the natural hot springs of the area, this is a pampering party mecca where girl's weekend dreams are brought to life. Daylesford is the proud host to some of Australia's most famous regional restaurants including The Lakehouse and Sault as well as tons of quaint little shops, second-hand markets, and art galleries. Here, everyone is chilled out.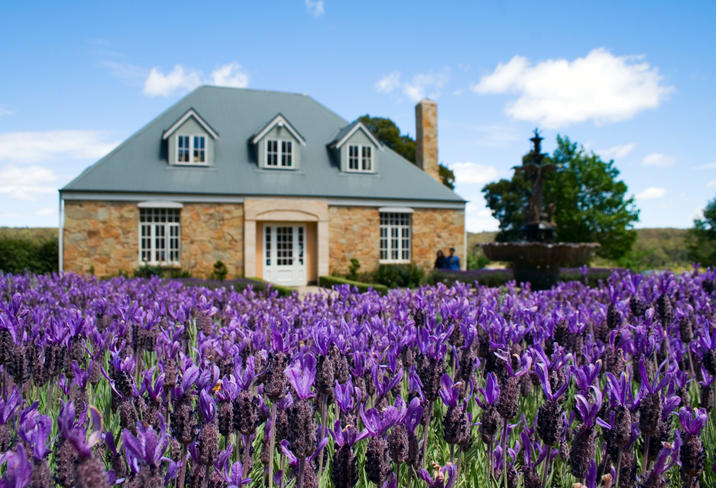 Mudgee
In northern NSW, Mudgee is a secret surprise that will delight you on your all Australian Hen's weekend getaway. With incredible vineyards for exploring and grapes for tasting, as well as a wide number of artisan food producers including cheese, olives, and honey, you will love it here.
For a winery and accommodation all-in-one consider Blue Wren Winery.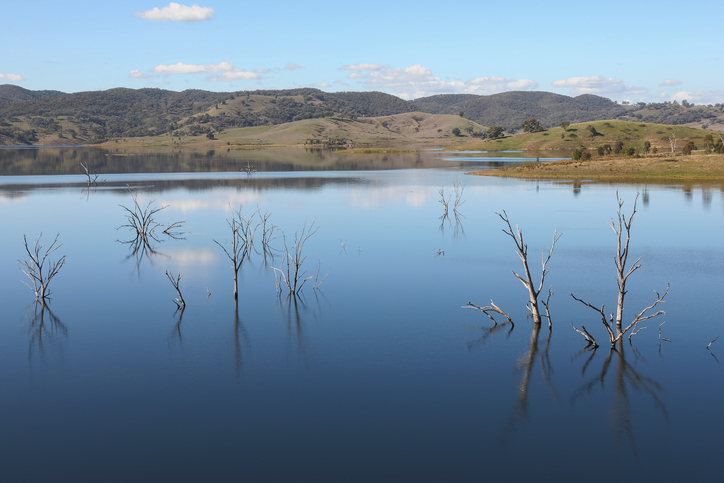 Darwin
You just know you are going to get the mini-break of your dreams if you stay somewhere called the Free Spirit Resort! Darwin might not be everyone's first choice for an indulgent girl's weekend away, but this is simply the best way to showcase Australia's natural beauty and incomparable climate for your overseas friends.
Enjoy everything you need within walking distance, including vibrant bars and cafes, world-class restaurants, crystal beaches and so much shopping. Bring your girls to Darwin and you will want for nothing.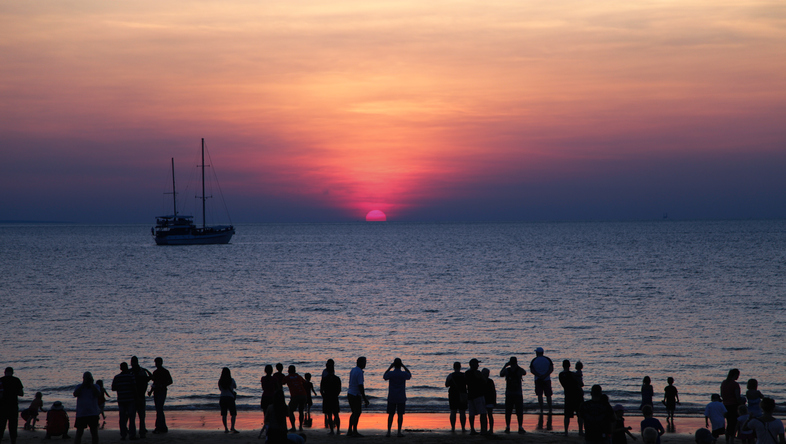 Victor Harbour
This is the Hamptons of Adelaide, where the wealthy take their summer breaks, and once you see this place you will understand why. Not only gorgeous and coastal, this place has all sorts of unique treats, including a penguin colony and Australia's only horse-drawn tram. Stay at the nearby Wirrina Cove Resort for sun, surf, and sand.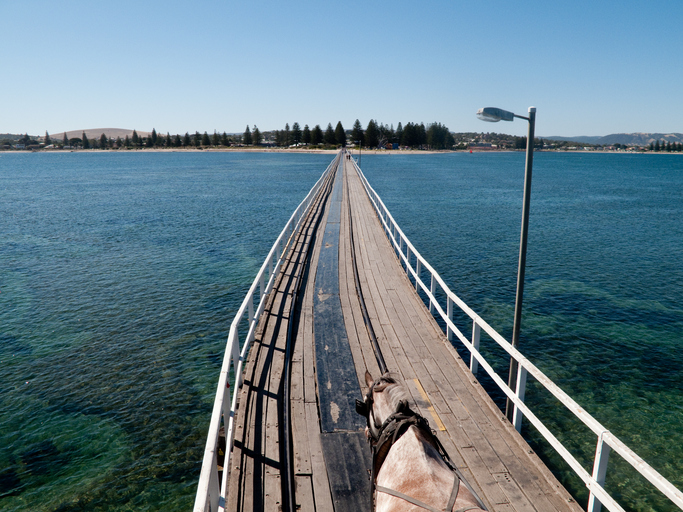 Hobart
At the other end of our wide brown land is Tasmania, where time really does seem to stand still. Gather your girls to Australia's most picturesque state in one of her oldest cities. Hobart feels like a bustling metropolis and an ancient village all at the same time and has so many hidden treats for you to discover. From wonderful fresh seafood to the modern art gallery, to their massive weekend market at Salamanca Place, this little town has everything.
While you are here stay at the Old Woolstore Apartment Hotel, a refurbished building with lush accommodation and old-school hospitality.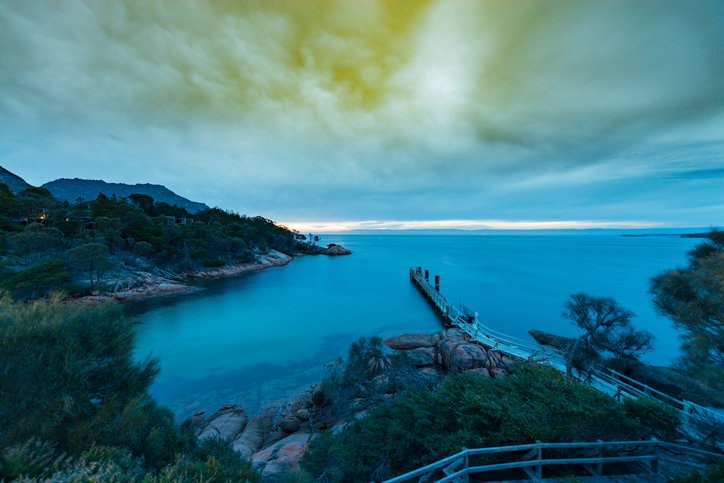 Cape Gloucester
Just north of Mackay is a secluded resort which you can book out exclusively for your ladies for the whole weekend. Cape Gloucester Resort has customers raving about the service, comfort, and quality of their venue, and are making excuses to come back as soon as they can. Your perfect Hen's weekend can be one long adventure of swimming, drinks in the sun, dining on sumptuous cuisine, dancing under the stars, sleeping in plush big beds, and then waking up to do it all over again.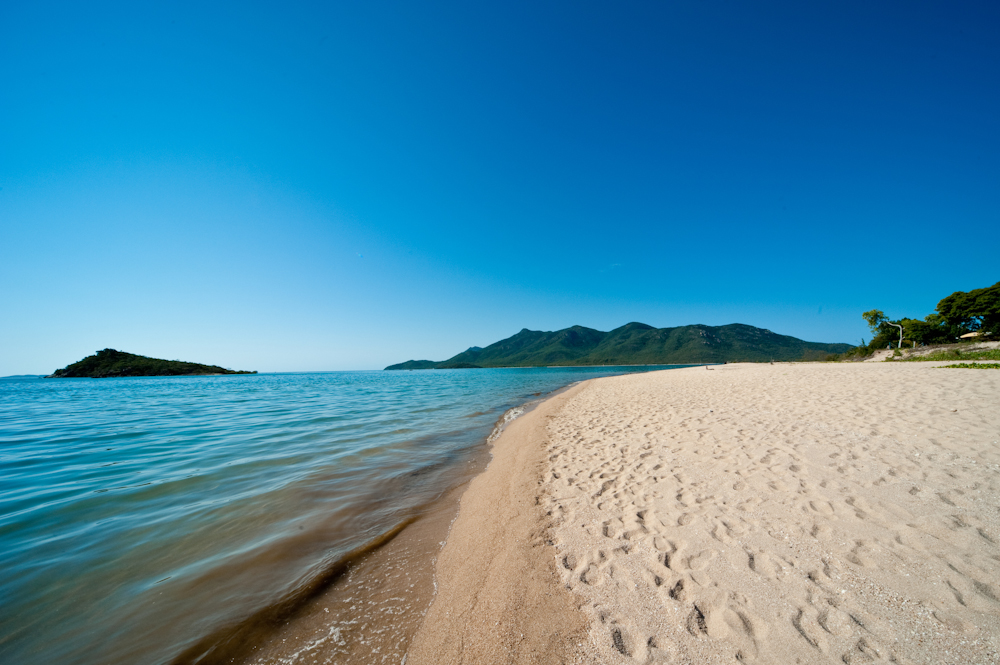 Port Douglas
Port Douglas is one of the most relaxing and luxurious places on earth and was almost built just for a girl's weekend away. A short trip from Cairns airport, you can stay right on the beach and have everything within your fingertips including a plethora of bars and restaurants, cute little coastal shops, day spas, and so much sunbaking! For a five-star experience, stay at Peppers Beach Club and Spa.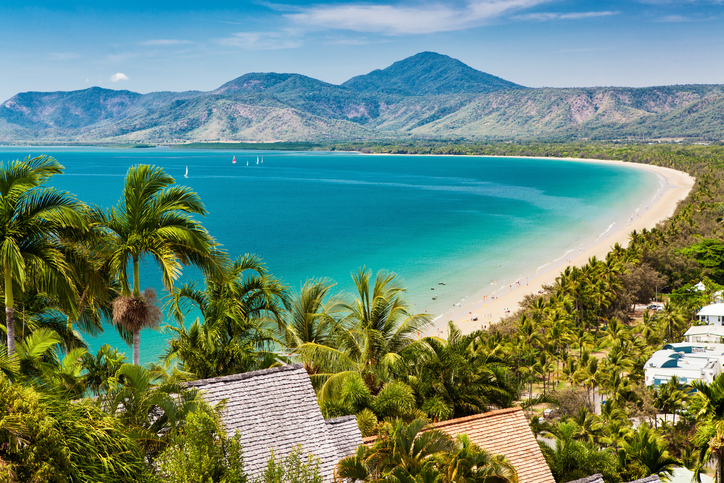 Glamping Adventure
This kind of Hen's weekend way could be held in any state of Australia, and could even be close to home. Arrange your own glamping adventure with all the modern set-up of an opulent hotel.
Through companies like Tentz, who are Queensland suppliers of glamping equipment, you could set up a magical campsite of sheer luxury. Each tent comes with bed, linen, furniture and so many conveniences that you forgot you even needed. Have a slumber party like when you were girls, but with all the comfort and sophistication of the women that you are now.
Check out similar providers of glamping experiences in your own state.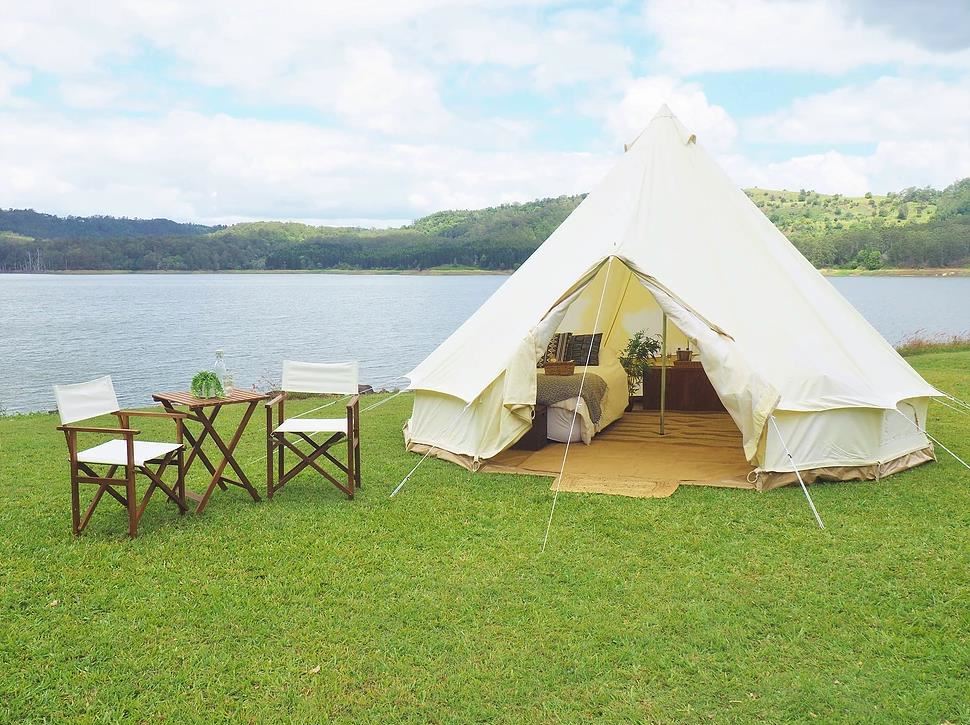 Margaret River
We have to admit, here at Easy Weddings, we are partial to a visit to a wine region, and what better one to take in for your Australian Hen's getaway than the Margaret River in WA? Spend days being chauffeured around wine tastings and providores, sampling all of the tasty goodies this region has to offer.
Stay at Eight Willows Retreat, which boasts boutique accommodation, stunning views, and fine dining.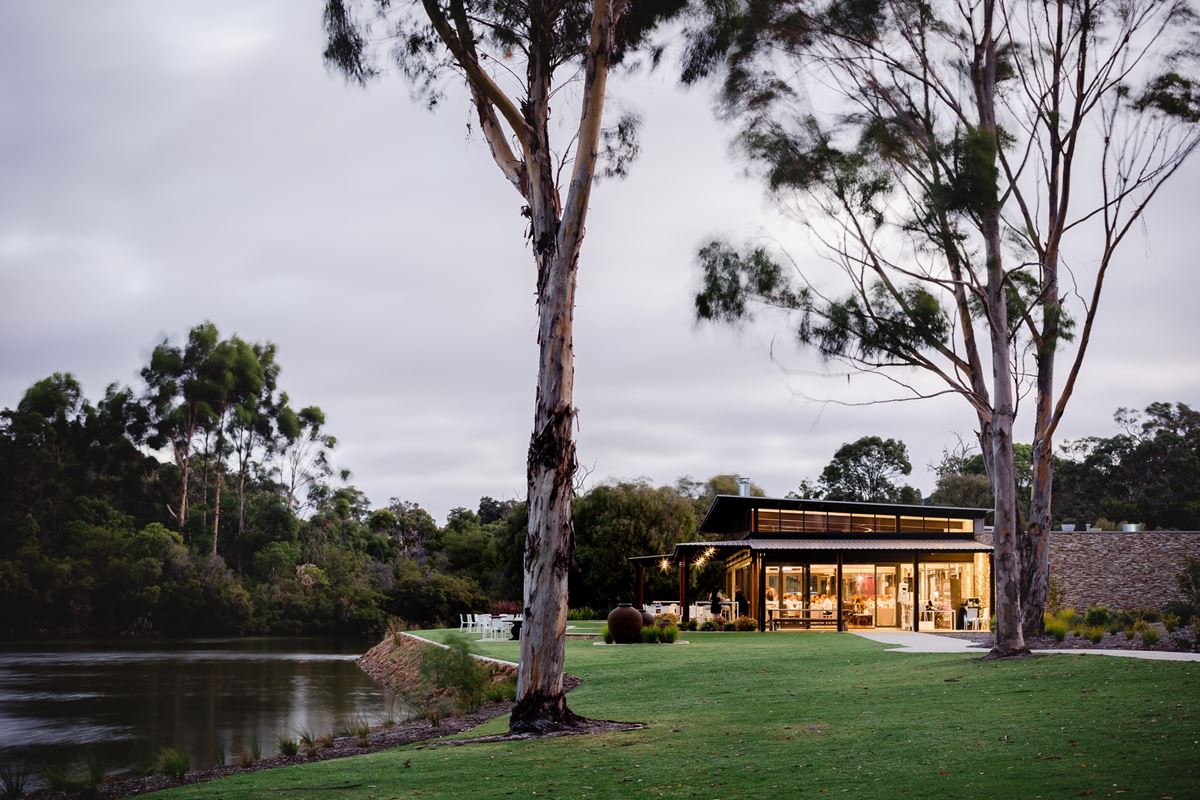 For all of your Hen's night decorations, games ideas, costumes, novelties, and presents look at the extensive range from Hens Nites N More, which delivers Australia-wide.