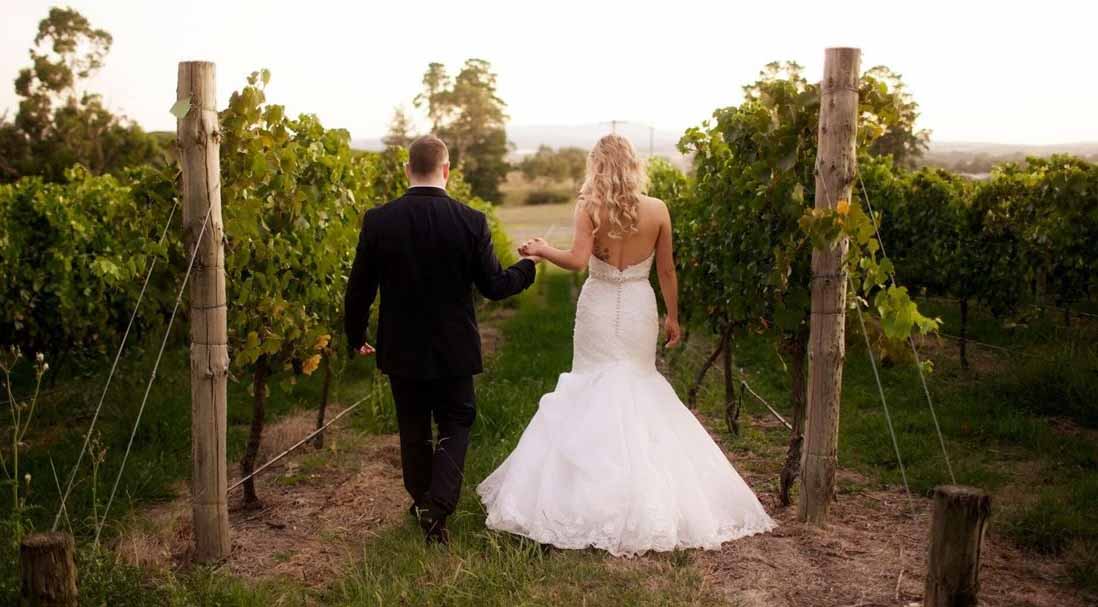 Having a winery wedding has certainly moved up the popularity charts in recent times, and why wouldn't it? There are so many reasons why a winery makes a brilliant setting for a wedding.
Here are some of the benefits you gain from getting hitched amongst the vines.
Ideal locale for romantic wedding photos
Having a winery wedding gives you the luxury of wandering around the estate to discover fabulous locations for your wedding photos. Your professional photographer will be able to help you find the best places for the perfect shots. Travel time is zero which means a big saving in stress and cash.
[ew-supplier-carousel]
Reception and ceremony at the same location
In most cases, a winery wedding will feature the reception and ceremony venue together on-site. You and your guests don't have to climb into cars and head off to the next destination. You arrive and that's it! Many wineries have a chapel-like setting for the ceremony. It's the complete package!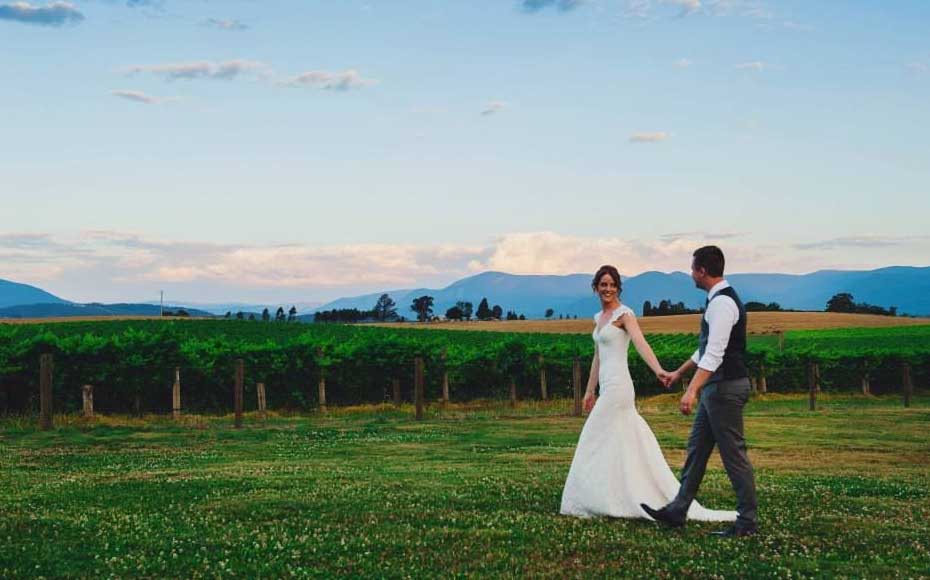 Enjoy fabulous food and wine
Naturally, you'll have access to the finest of drops at a winery. And as vintners are so keen on fine wine, it naturally follows they too are keen on fine dining. The menu and wine list in a winery is often in the superb to outstanding range!
Accommodation on site
Some wineries offer the added benefit of accommodation on site. This is normally available for people touring a wine-growing region who don't wish to drive home. The quality of the accommodation is first-class and for a bride and groom, it's a fabulous feeling knowing that when the celebrations are over, they don't have to drive off into the sunset. It's a mere stroll to the honeymoon suite.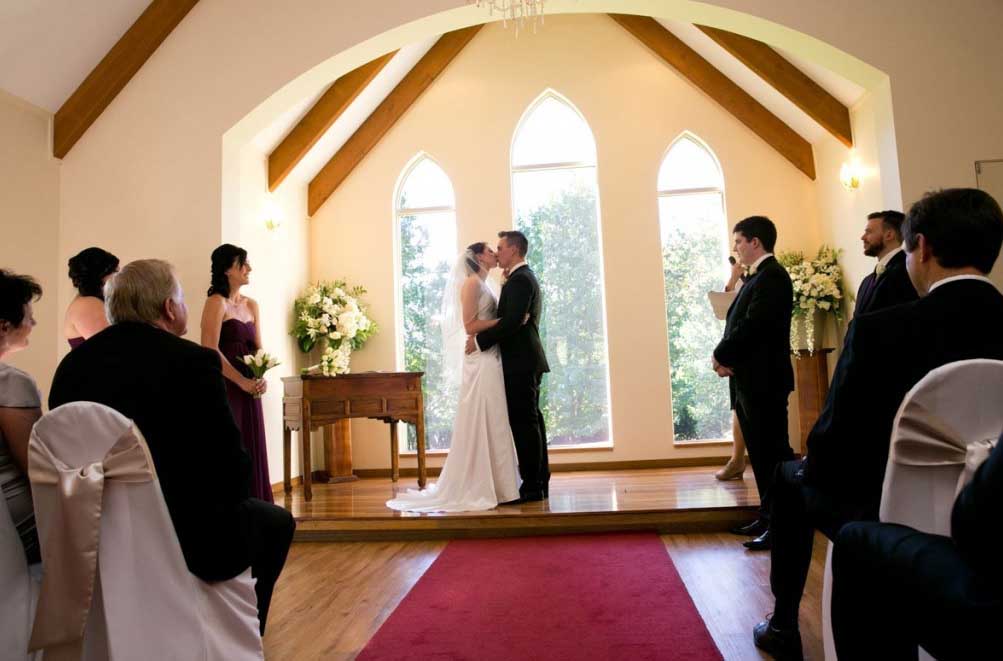 Reasonable travel times
Several major cities have wine-growing regions almost on their doorstep with the Yarra Valley and the Barossa Valley being two prime examples. It can mean only an hour or so to drive to and from the wedding venue. And because the whole event takes place in the same location, there is even less travel time involved altogether.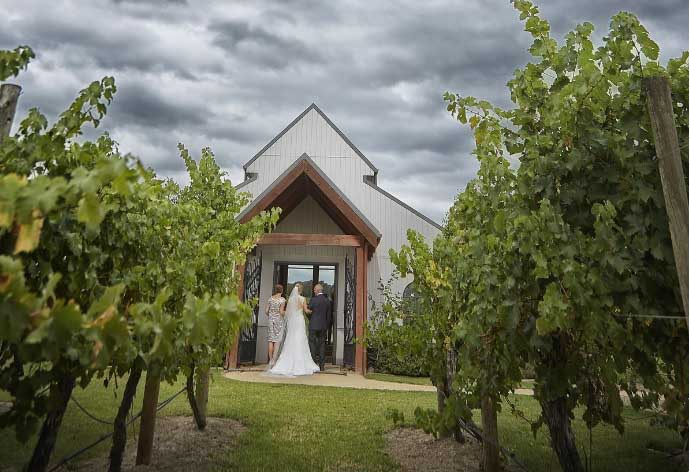 Some winery wedding pointers
When you take the trip to a possible venue and see the facilities for yourself, ask yourself the usual questions and make of a few additional points:
Can you have wine other than that produced on the winery? Are children welcome? Do you offer a deal for weekday or out-of-season bookings?
Whatever the answers, a winery is certainly well worth a taste.
Find the perfect winery wedding location in: Victoria, NSW, South Australia, Queensland and Western Australia.