Your fiance may have left most of the wedding preparations to you, but when it comes to his own outfit, he will probably have quite fixed ideas about what he wants to wear. Groom fashions should depend on the type of wedding you are having, as well as whether he has to wear a suit to work during the week; many grooms want something exceptional for their wedding that they wouldn't usually wear and have a specific style and fashion in mind.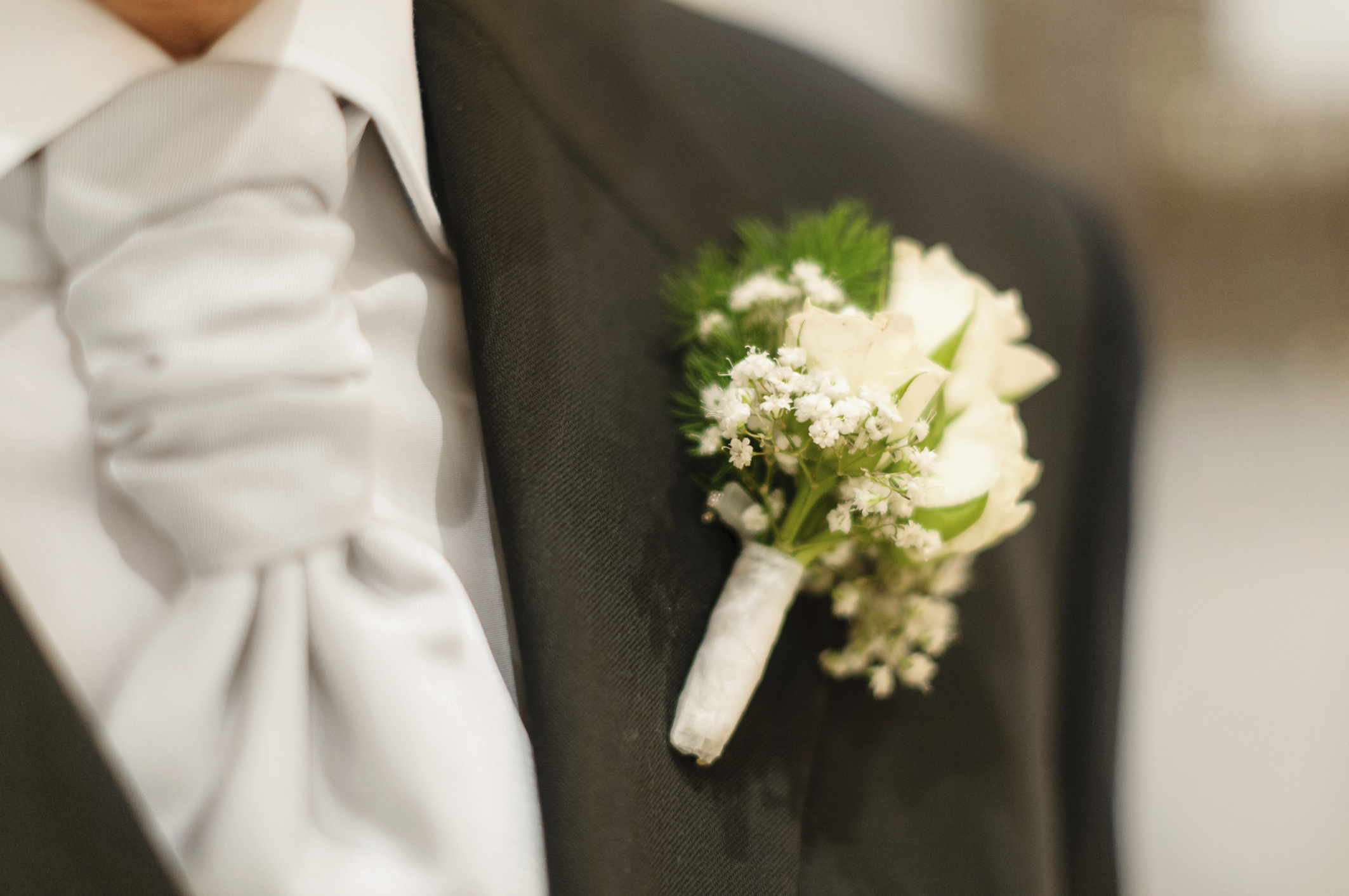 Suit Types for Grooms
The traditional groom's outfit is a classic morning suit with top hat, tails and a waistcoat, usually worn with pinstripe trousers. This is still a popular choice and gives your groom the opportunity to wear something completely different from his usual look.
A morning suit can be co-ordinated with the bridesmaids' outfits, or the colour of your flowers, by using a similar coloured waistcoat and a tie or cravat. Most grooms will choose to hire their morning suits, as it is unlikely they will need to wear them very often.
Perhaps inspired by the charisma of James Bond, many grooms are choosing to wear tuxedoes rather than the traditional morning suit. These are particularly suitable for an evening wedding, and are available in a variety of colours, although black and white are still the most popular. The bow tie and cummerbund can be co-ordinated with the wedding colour scheme.
A third choice for grooms that don't want to wear a morning suit, but still want to look smart on their big day, is a frock coat. This features a three quarter length jacket that can be worn with a cravat or a tie.
Groom Colour Trends
Grey is currently the most fashionable colour for grooms and their groomsmen, whether they are wearing morning suits or frock coats. Grey looks particularly good with colours such as pink, lilac and pale blue, which are popular choices for bridesmaids' dresses.
Most grooms play it safe with their shirts, and cream, ecru and ivory are still the most popular shades. For those that are being a bit more daring, the recent trend for soft greens is moving towards a brighter turquoise, and soft plums, cherry reds and dark lilacs are very fashionable this season.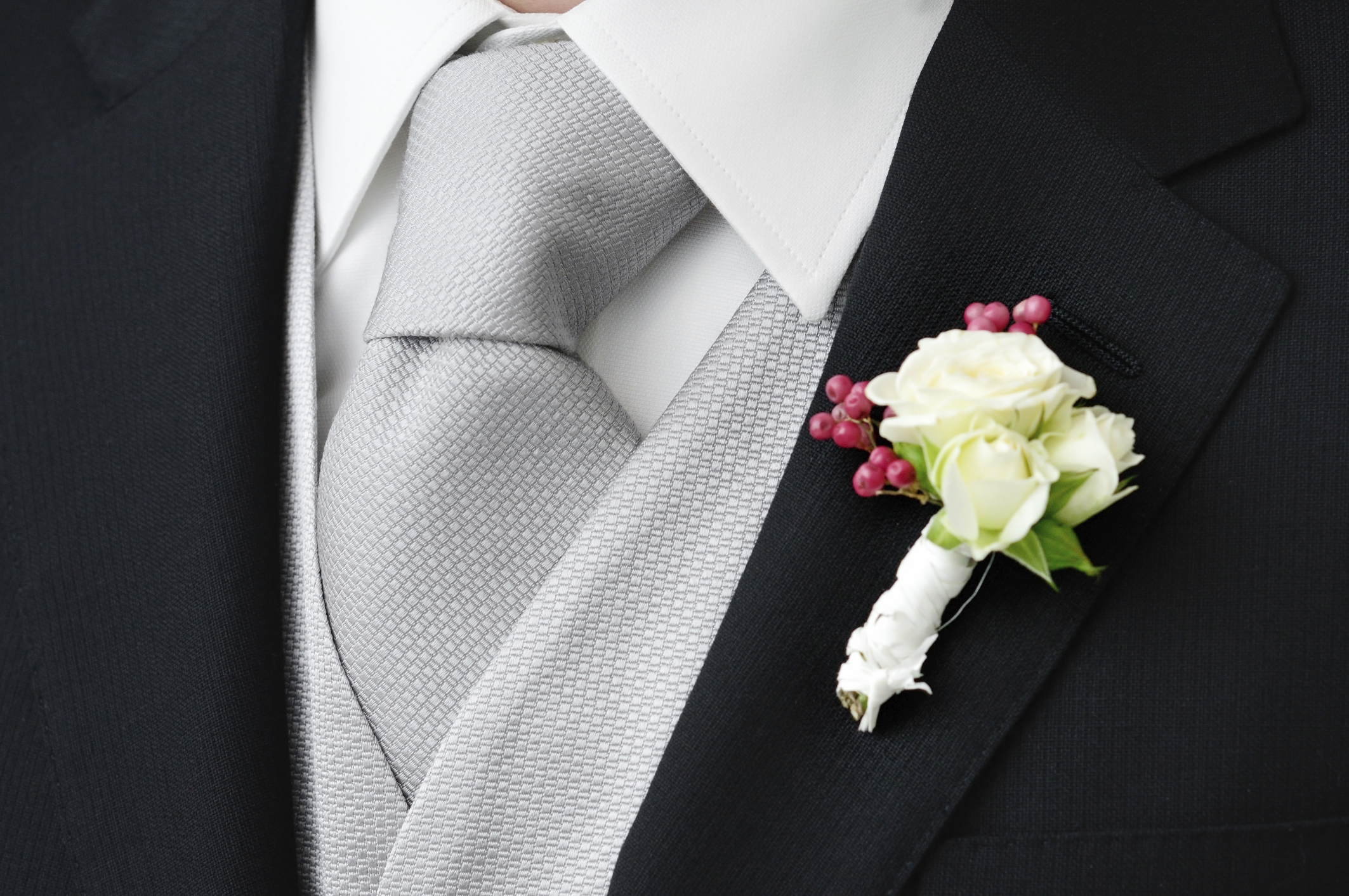 Tailored Groom's Outfits
If your budget can run to it, a tailored suit and shirt can really make a difference to how your groom looks and feels on your wedding day. As well as ensuring a perfect fit, tailoring can allow your groom to create a truly unique outfit by choosing all the fine details from the type of collar and cuffs to the style of buttons and the colour of the stitching.
To provide continuity in your overall wedding look, the groom's waistcoat or cravat could be fashioned from the same material as the bridesmaids' dresses. If you are having outfits tailored for the groomsmen as well as the groom, your fiancTe may want to change subtle details of his own outfit, such as cravat colour, to differentiate him from the rest of the wedding party.