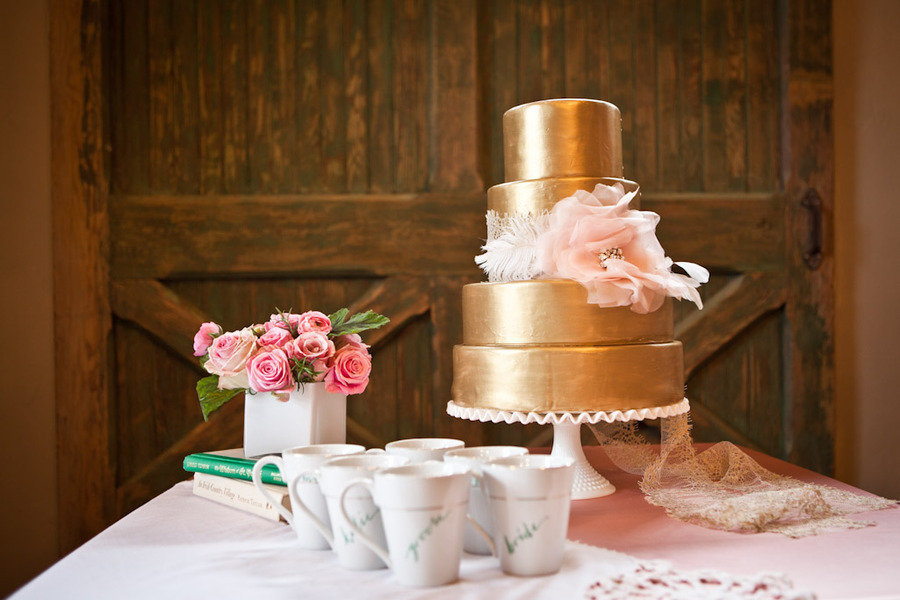 A wedding cake doesn't always have to look traditional. In fact, wedding cakes can help your wedding reception make a bold statement. Well, in this case, a gold statement!
If you're a bride-to-be who's looking for unexpected colour combinations or an elegant twist to the classic confection, you might want to consider these wedding cakes that make you want to go for gold.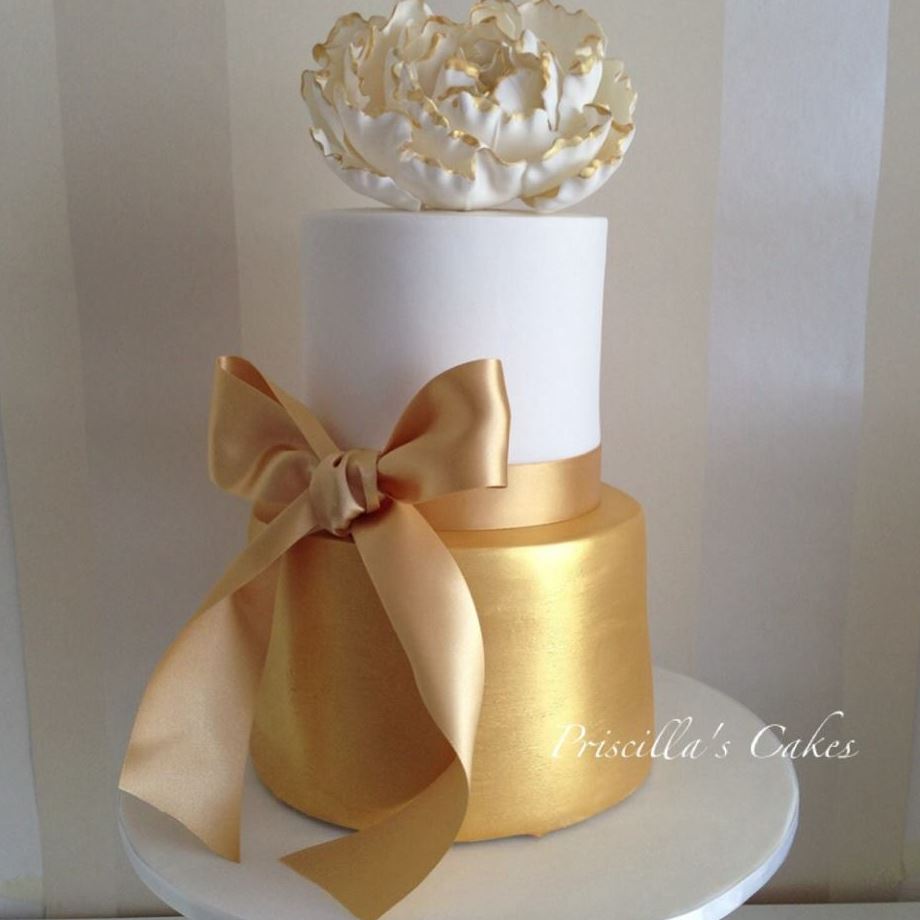 A cake as precious as your wedding day? This Melbourne cake shop sure knows how to bake one.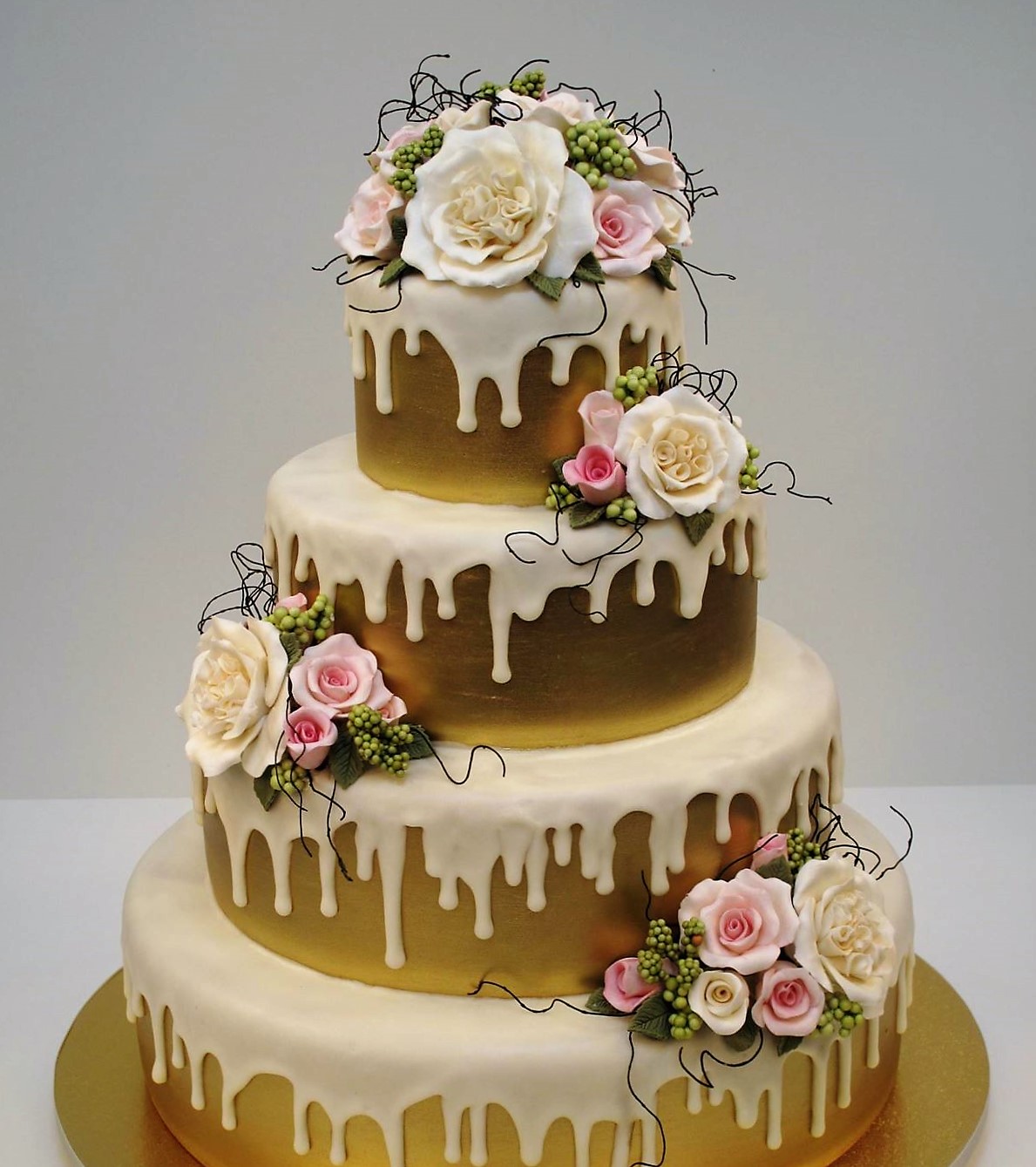 This tiered gold wedding cake calls for a post with a hashtag #GoldGoals. It doesn't just look pretty, it's tasty too! Get the cake of your dreams here.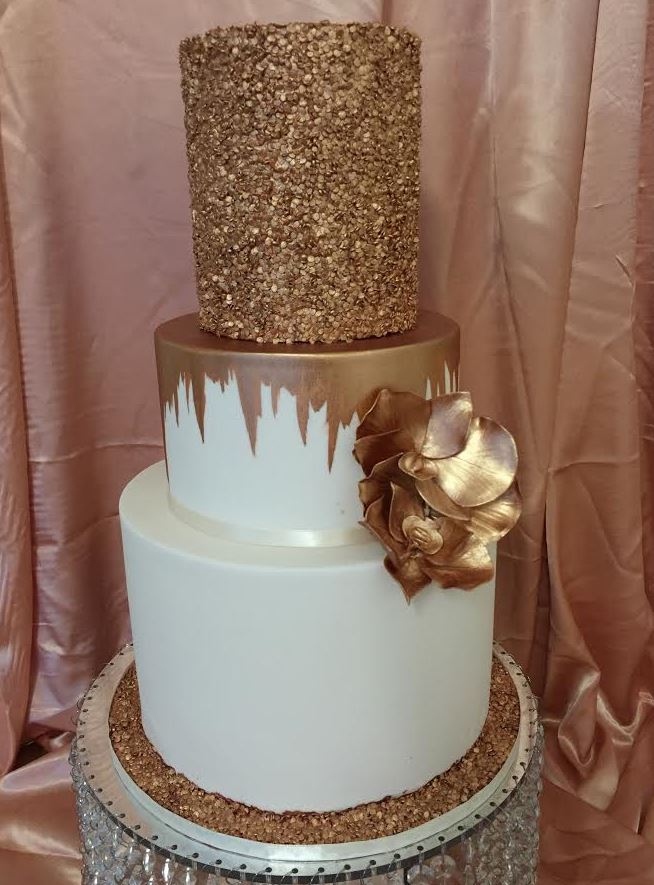 Do you want a cake that's as pretty as your sequined New Year's dress or as magical as those golden flowers? Get textured golden cakes here.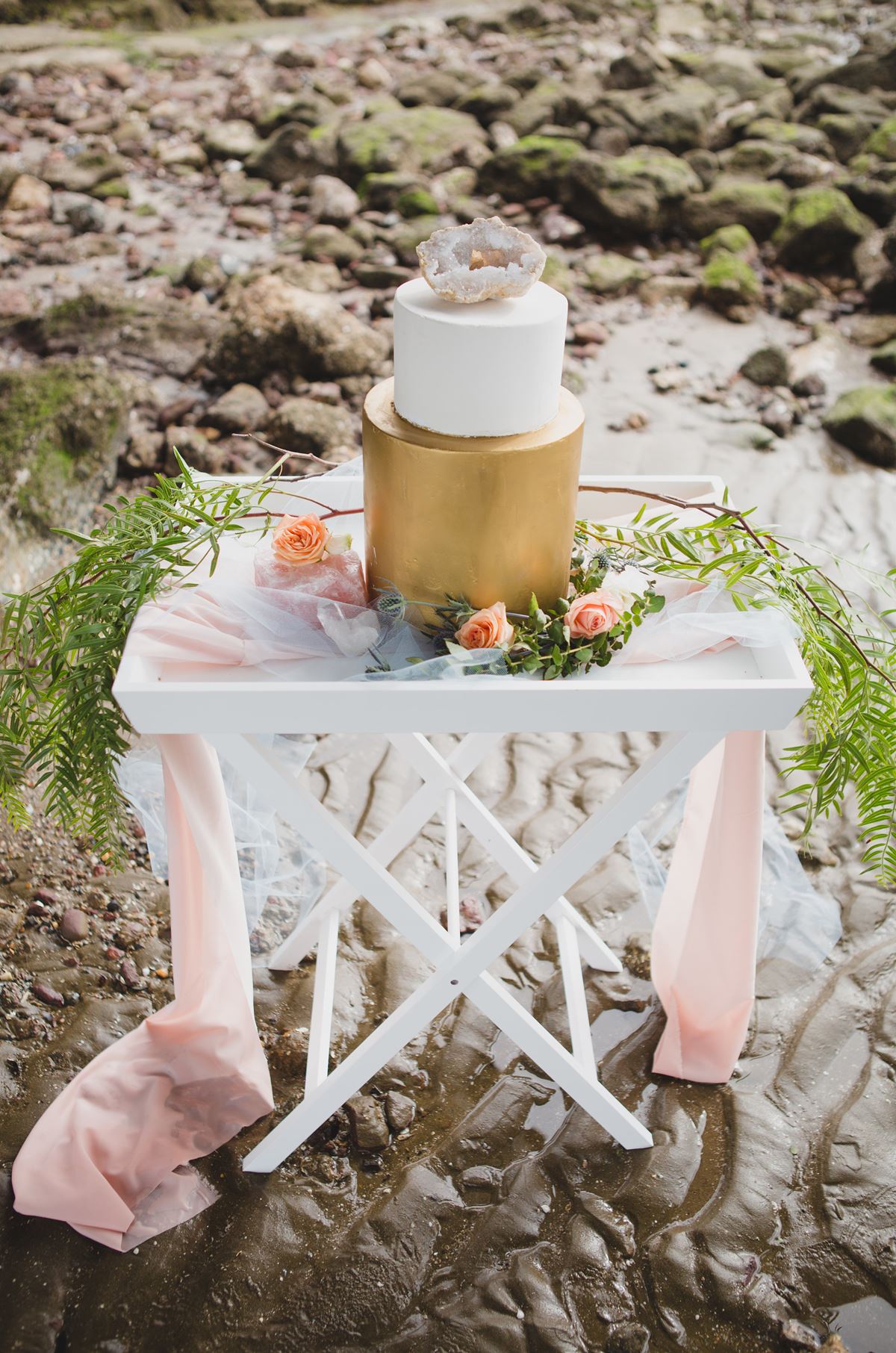 Simple, minimalist with a touch of sunshine. A gold wedding cake can brighten your wedding, wherever it may be!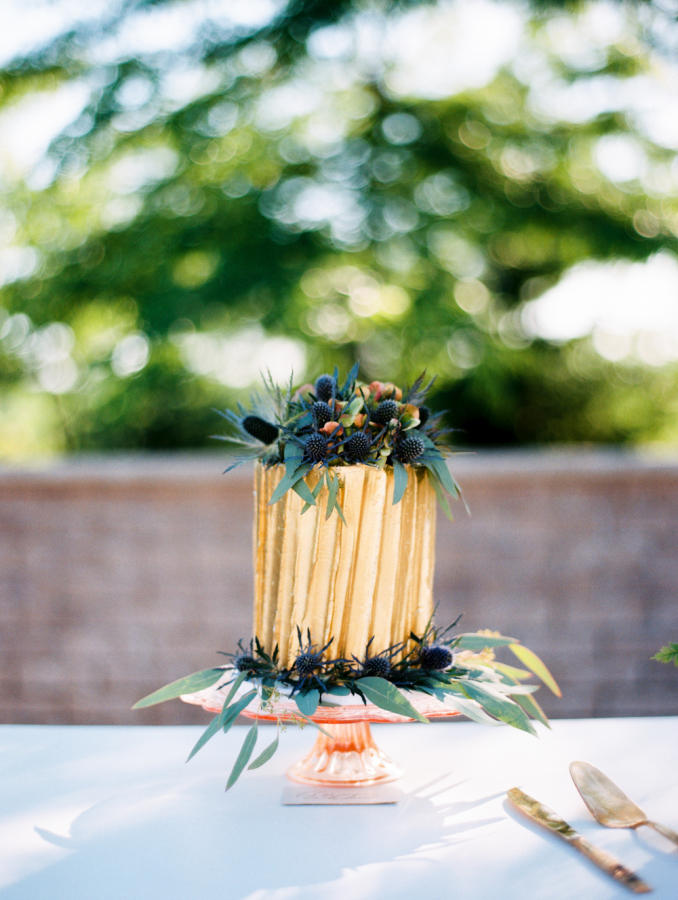 It also fits any time of the year! Like a white traditional cake, you can add seasonal fruits or flowers on top of it to dress it up a little.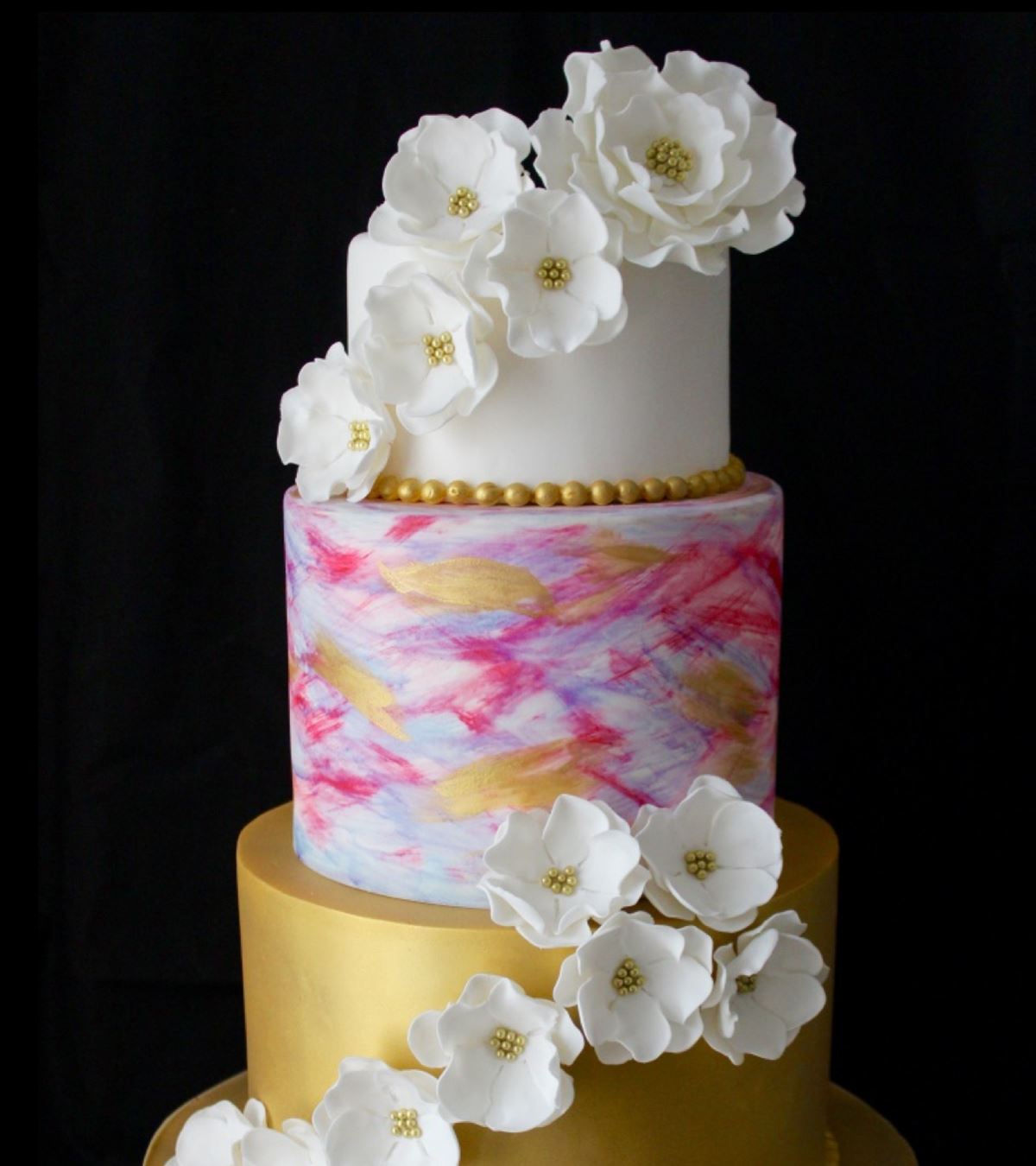 Those small gold details on the white layer gives this wedding cake an elegant twist. See more creations of the wonderbaker who made this cake here.
Huge white flowers placed on metallic gold fondant exudes a romantic vibe.  Kiss My Cakes proudly bakes from scratch, so she doesn't just make good looking cakes, but exquisite tasting ones too.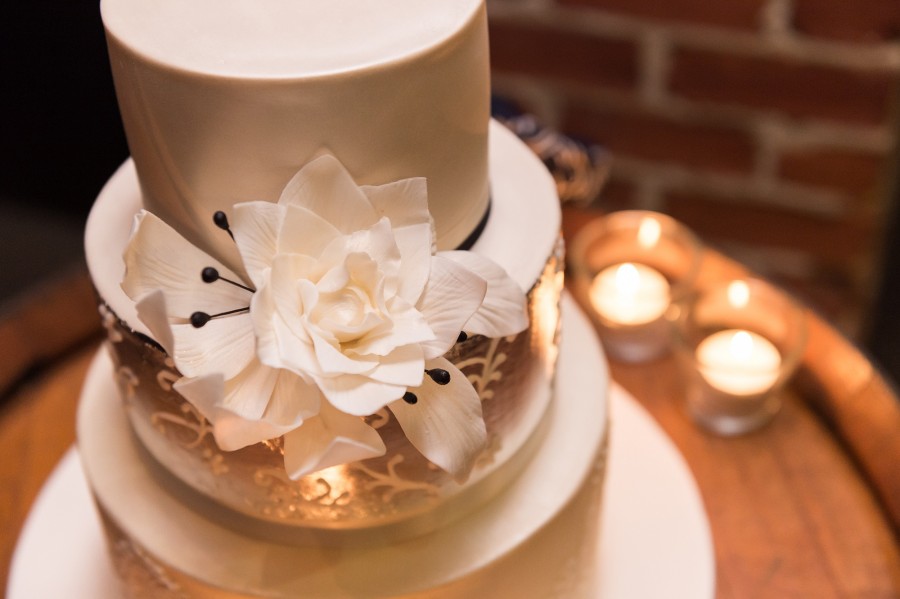 Gold elements on a simple cake give it an edgy, feminine look. See more cakes like this here.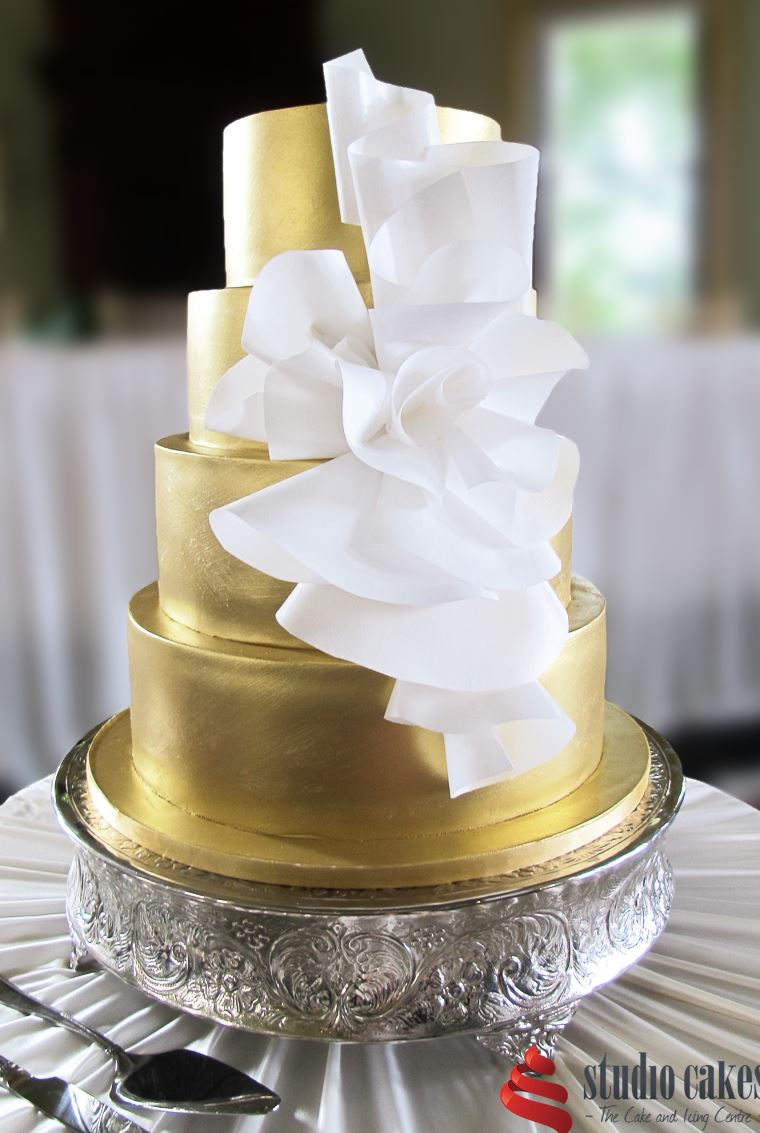 When you decide to go for gold, why not go all in? This gold-plated wedding cake accented with white stylized design sure is an eye catcher.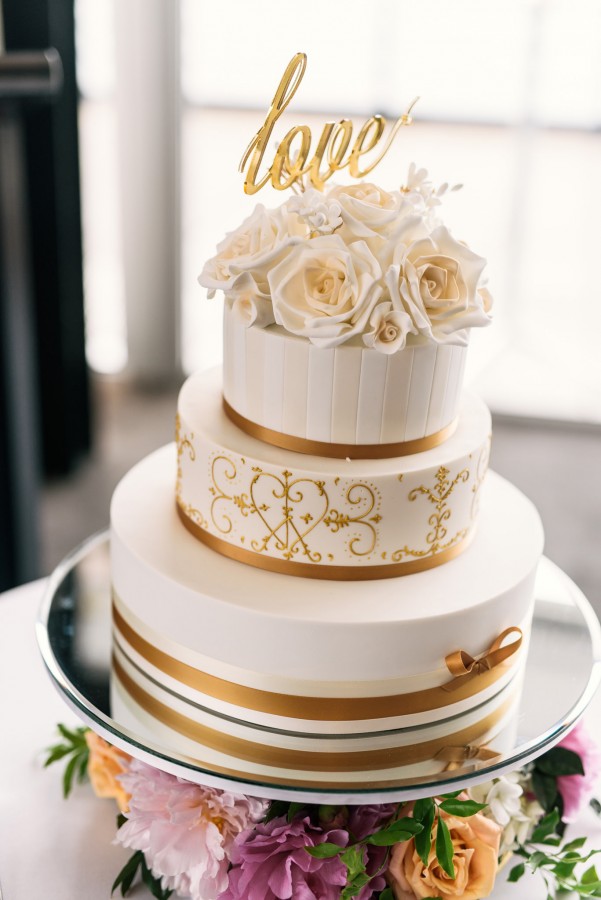 Whether it's a cake topper or a pattern on the cake, dainty gold touches is something hard not to adore!
[ew-supplier-carousel]