When you're planning a wedding one of the fun parts is going through and choosing the gifts for your registry, or thinking about what you can put your wishing well funds to. Right? But what if you want to be able to use your wedding to give back to a good cause that is close to your heart?
Rebecca Rice and Cristhian Molendowski are doing just that with their wedding gifts. Rather than asking for gifts on their wedding day, the Sydney couple is asking for donations to their favourite charity, Greyhound Rescue.
The reason? To give thanks for all the love in their lives.
And that love isn't just for the two of them. It comes from their extended fur-family of Samantha, Marigold and Molly.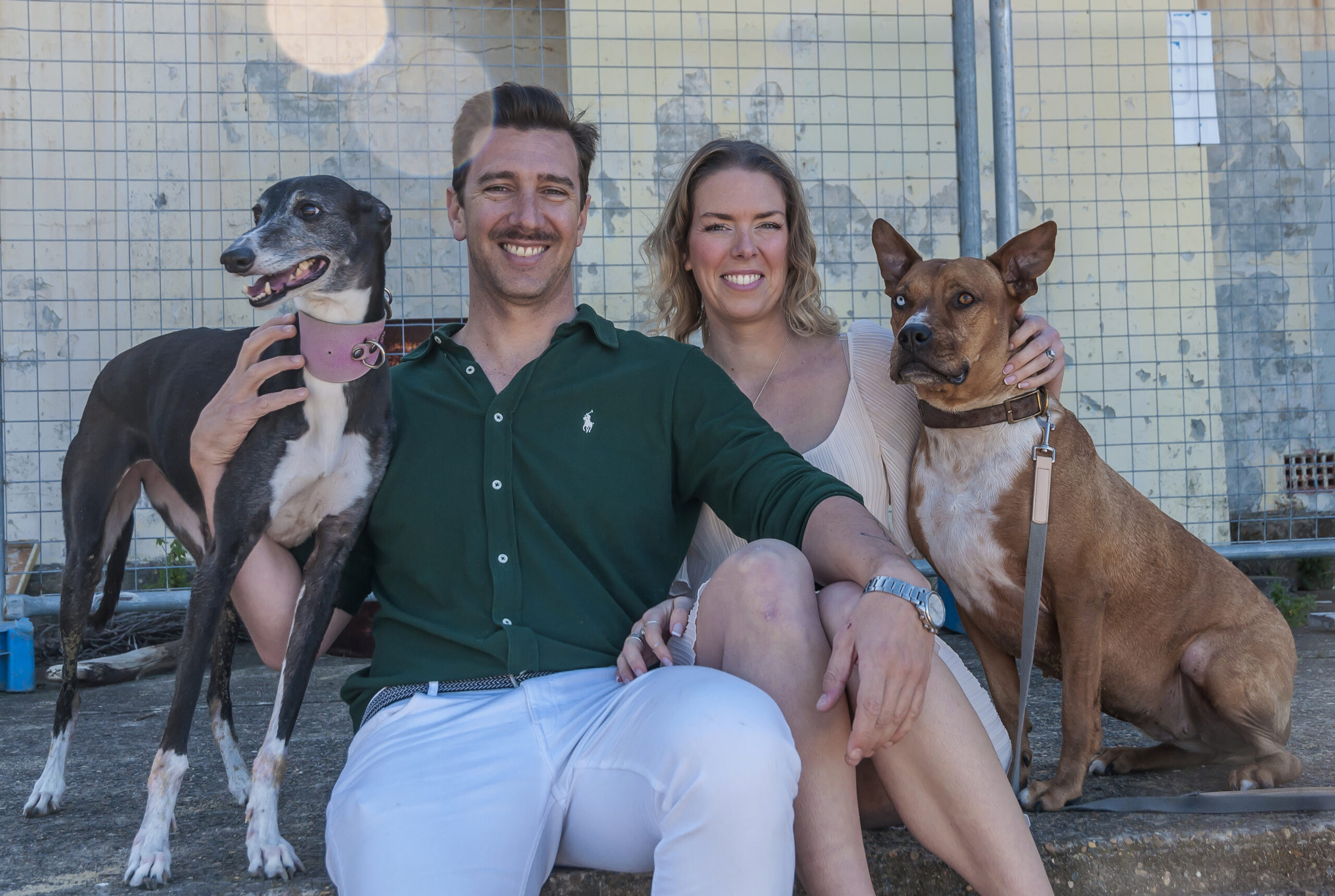 The love story begins
Cris' love of greyhounds began when he met Samantha back in 2008 in Argentina. Then just 20 days old, she was gifted to him by a member of the community where he was working as a building supervisor.
"I took Samantha home with me that very same day in an improvised cardboard box," he says. "She weighed 2100 grams, full of fleas and had dry concrete in her ears and tail."
On the first day at home, Cris wasn't even sure if Samantha would be able to walk. He put her on the ground and she flattened like a pancake.
"That was when she started her passion for the sofa or the bed. When I came to Australia, she came with me."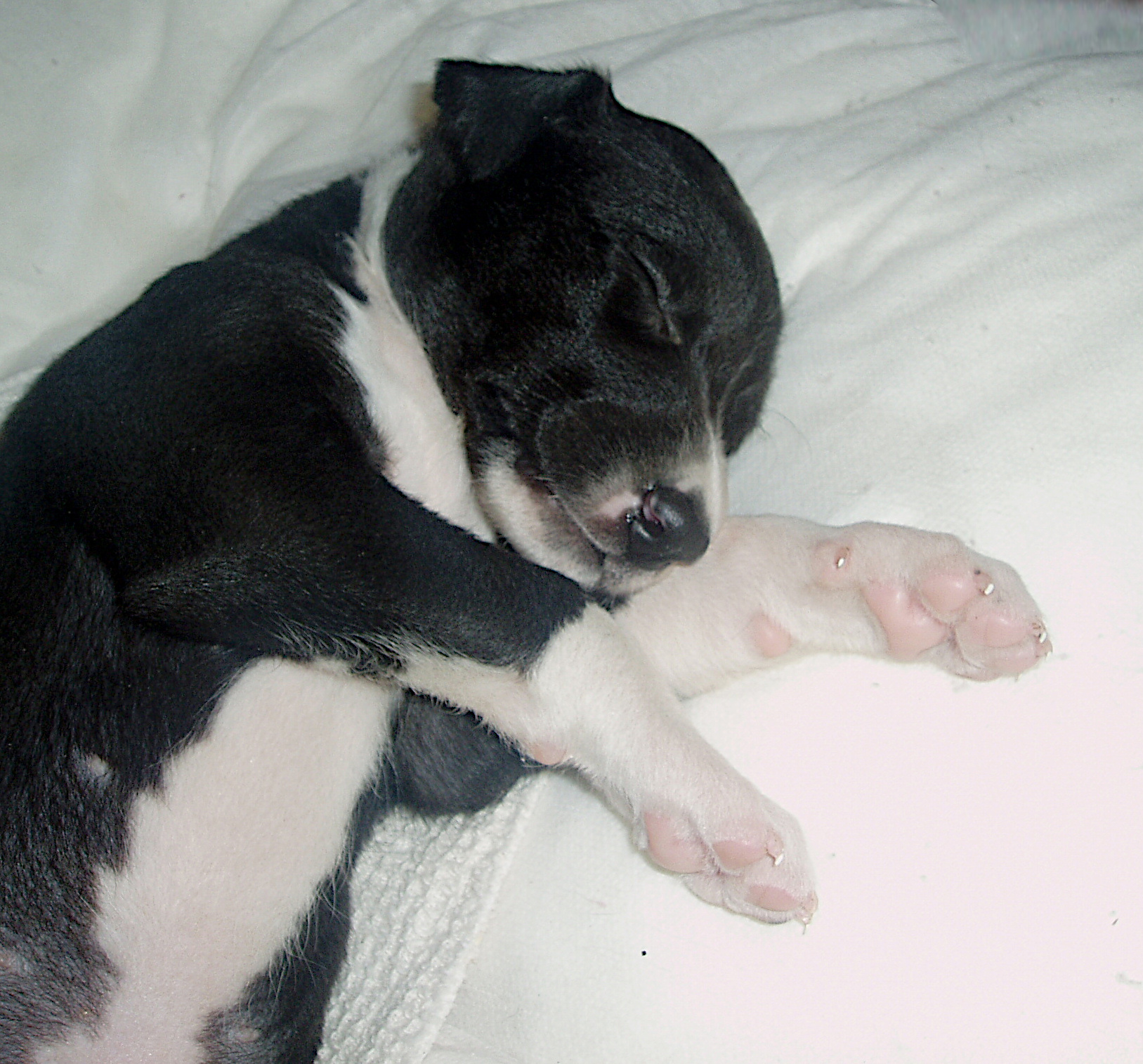 Why Greyhound Rescue?
Cris and Samantha moved to Australia where Cris learned more about our greyhound racing culture.
"I learnt that many greyhounds had their lives cut short," Cris says. "The truth was that there was not much I could do, but I decided I must do my part. I began to search for rescue groups."
That's where Cris found Greyhound Rescue and adopted the next member of his family, Marigold.
Greyhound Rescue is a volunteer-run charity based in Sydney. Over the last 10 years, they've helped rehome 1400+ ex-racing greyhounds who faced an uncertain future.
"Marigold was on the rescue website for five seconds. They'd already got several enquiries about her, but I picked her up two days later," Cris says.
"In the next nine years, Marigold showed me what can't be explained about a retired greyhound unless you adopt one. They're so kind and gentle. They're so brave, they heal and leave the past behind, so they can start a new life."
"By asking our wedding guests to donate to Greyhound Rescue, it's my chance to thank Marigold for all that she has meant to me.
Sadly, Marigold passed away in August 2018 at age 12, and won't have the chance to walk Cris down the aisle. But her fur-sisters Samantha and new sister Molly will act as flower girls for Bec and Cris.
Molly is another rescue dog who came as a packaged deal when Cris met fiancée Bec. The Staffordshire Bull Terrier was standoffish at first, but the two dogs are now best friends.
"Sammy never tried to fight back as that's not in the nature of a gentle greyhound," Bec says. "Now Molly knows that Sammy is her friend."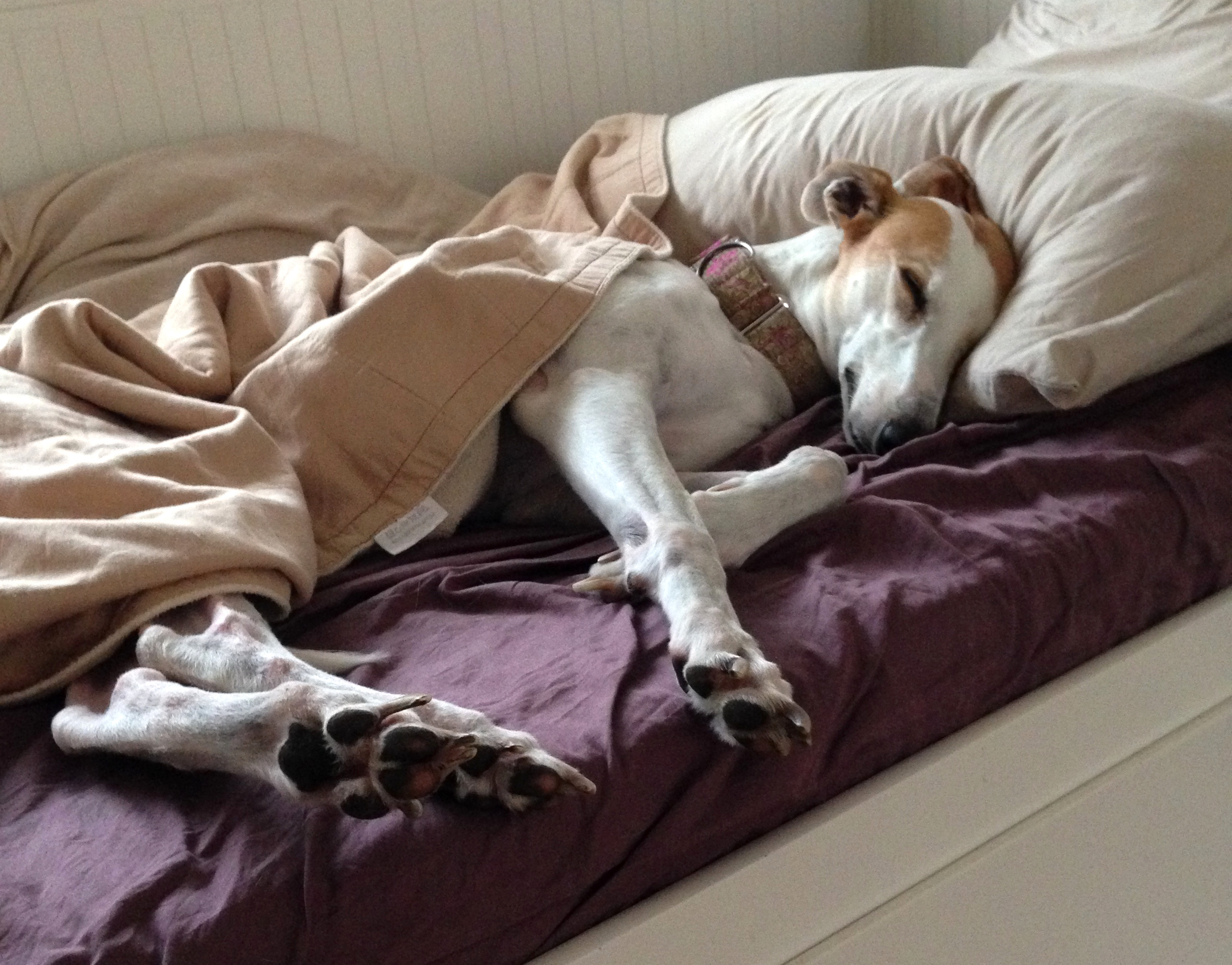 Asking for donations in lieu of gifts
Bec and Cris made the decision to ask for donations for their wedding in October 2019, rather than gifts. Gift registry donations or donations as bomboniere are a trend we've seen more often in the last few years. So how did they come to that decision?
"We have jobs, health and a home in which our dogs can sleep warmly at night," Cris says.
"We're emailing guests to let them know we are lucky to have all we need in life to be happy. So, we'd like our guests to make a donation instead of giving wedding gifts."
"It will be the happiest day of our lives. Even more so knowing that it will change the lives of some of our furry friends."