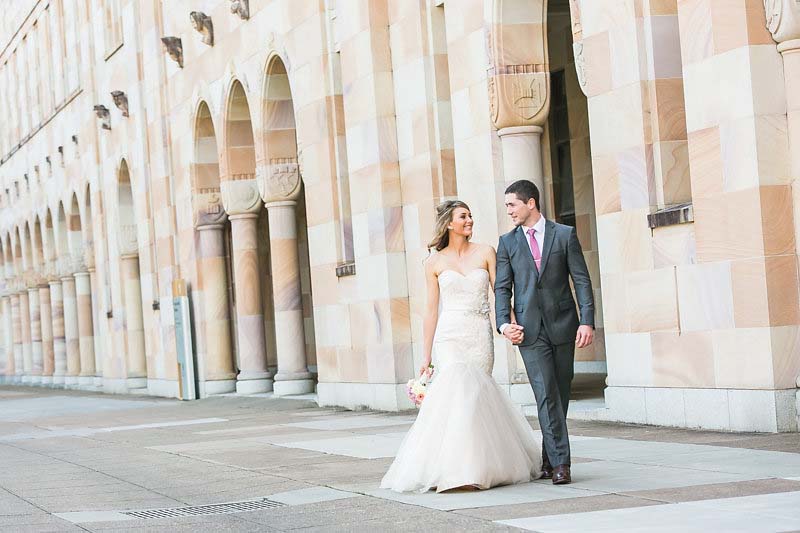 The historic University of Queensland is more than an institution devoted to higher learning. It has been blessed with one of the most attractive and expansive campuses in the nation, making it a popular wedding venue. Yes, you can get married at the University of Queensland now!
Nestled in a bend in the Brisbane River in the leafy suburb of St Lucia, the campus is set on a 114-hectare site bounded on all sides by water. It has large landscaped grounds, beautiful, old sandstone buildings and three ornamental lakes that were natural lagoons long before European settlement.
The sandstone university buildings and grounds have been used as locations for several feature films and television series.
In summer, the stunning sunsets and the flame trees and rows of jacarandas reflecting on the lakes attract many photographers …and many wedding parties.
Ironically, when first mooted as a location for a university in 1909, St Lucia, about seven kms from Brisbane's CDB, was considered too remote. Fortunately, wise heads prevailed and the main uni campus was eventually established there.
"It's always lovely to have an outdoor wedding in Queensland but this place is quite unique and special," says Abbie Glossop, function manager for Schonell Weddings and Events.
"It has a long history and people are drawn to the grandeur of the whole place. Many of the couples who get married here first met on the university campus as undergraduates. They have a special personal connection with the university and come back to celebrate on their wedding day.
One couple recently had a very relaxed morning tea/brunch wedding with all their friends from their student days at the uni.  It was a trip down memory lane. They brought along some of their old books as well and everyone had a great time reminiscing and celebrating. Beautiful occasions call for beautiful surroundings."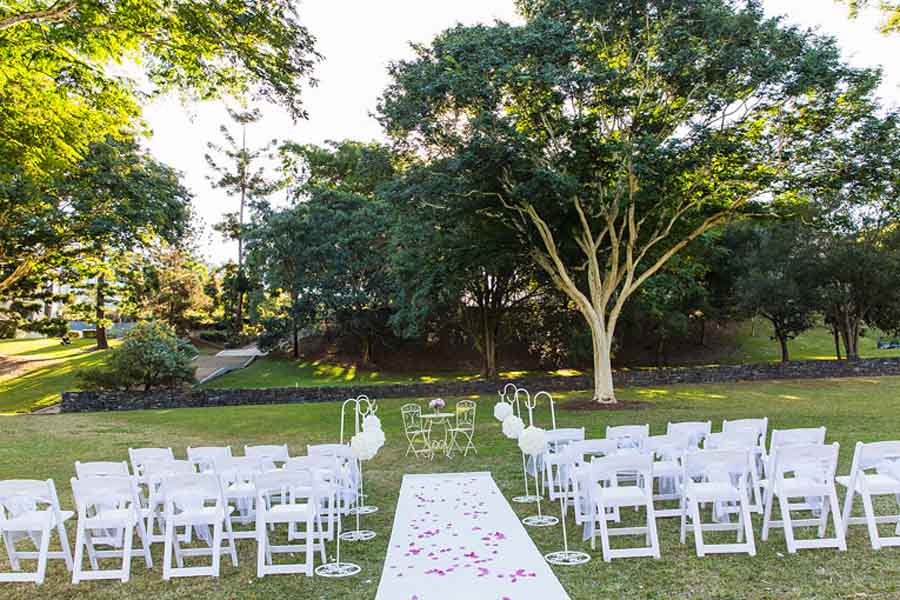 There are three wedding ceremony and reception venues on the campus – a natural amphitheater overlooking the university lakes and fountains, the intimate Alumni Court among the old heritage-listed sandstone buildings of The Great Court and the Forgan Smith Lawn. There is also an inside venue with balcony views of the city.
Schonell Weddings and Events (named after former university vice-chancellor Sir Fred Schonell) has been catering and managing events at the university for more than two decades. It arranges both intimate, casual and large-scale formal weddings.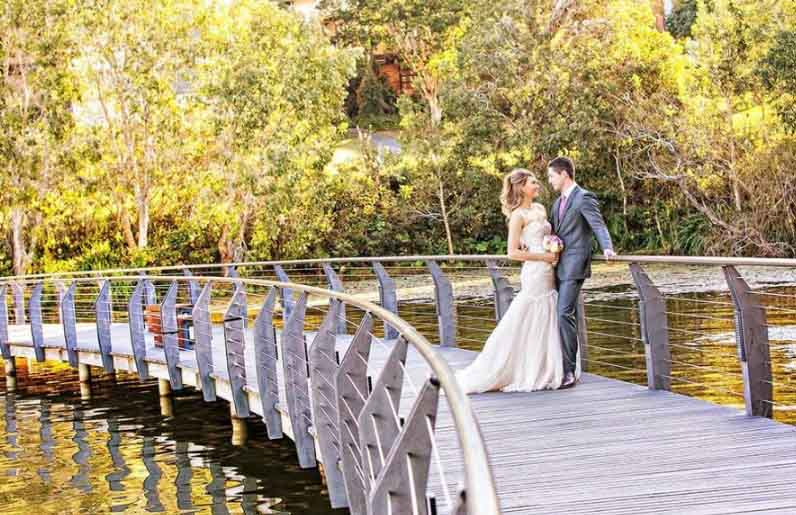 "We try to make the Big Day as exceptional and stress-free as possible," says Abbie.
"April, May, June and August are the best months for weddings here but there are stunning photographic opportunities all year round. It's a big attraction.
We advise people to have rehearsals the day before the outdoor ceremony at the same time the ceremony is set to take place. It's important to know, for example, where the shade is going to be on the day and how far the music carries outside on a PA system.
A rehearsal helps ensure everything runs smoothly on the special day.
And if the wedding's in the middle of summer, it's good to know where the shady spots are. And perhaps think of supplying guests with fans, some insect repellent and a water station.
With a bit of planning and the right location, it can all come together beautifully."
Visit the University of Queensland's Easy Weddings profile here.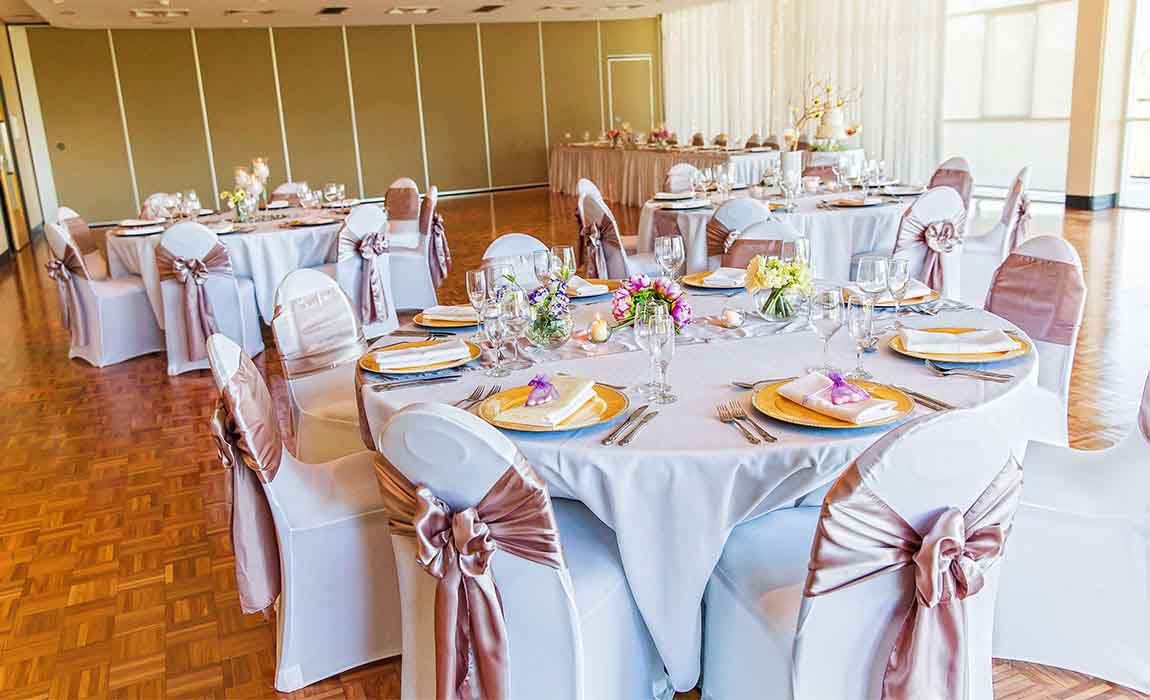 .