The beauty of modern weddings is that it is so easy to transform any venue with the help of suppliers that offer unique, beautiful, and highly functional reception components. But what do you have planned in terms of food and drink stations?
Food and drinks are the most important elements of your wedding reception, so check out these amazing options for food and drink stations to include at your wedding: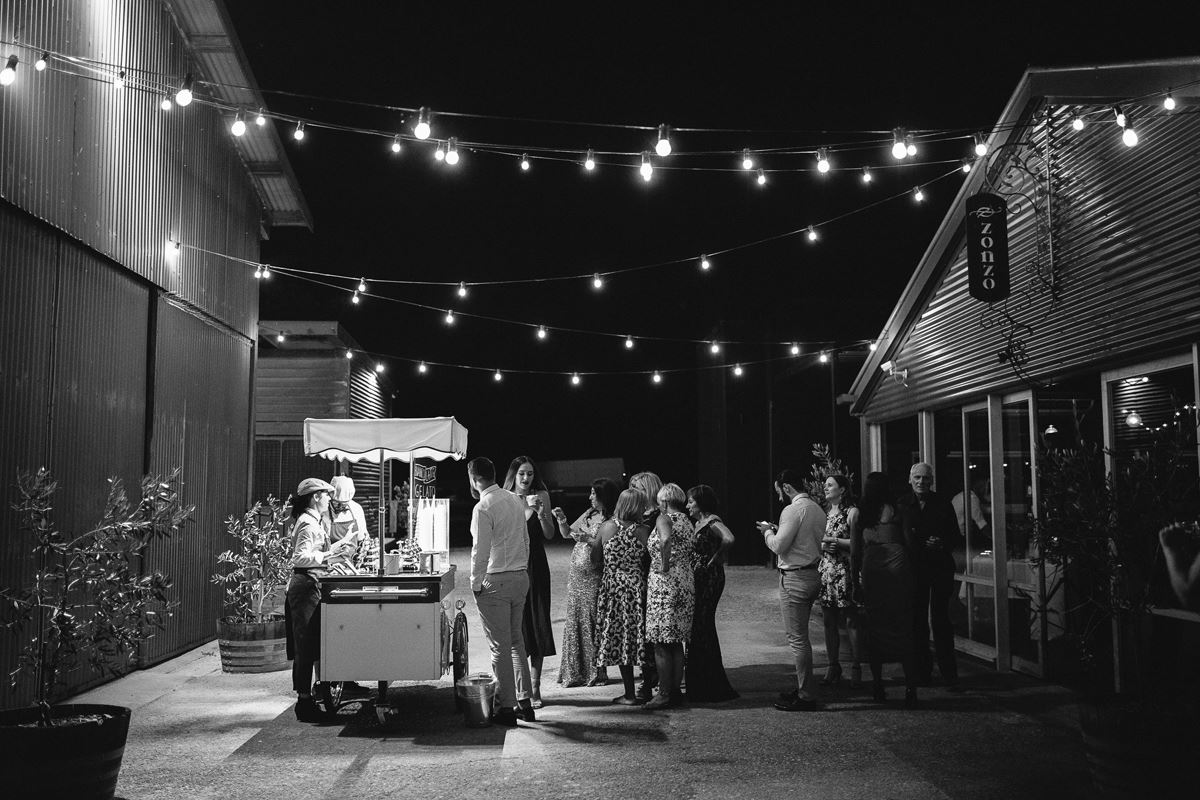 The Craft Beer Kombi and Booze Bus
There is nothing quite like a classic Kombi to evoke feelings of nostalgia and everything beachy. Couples have been able to ride in them to make a grand entrance at their wedding and now, they can also have one stationed at their reception to serve drinks to thirsty guests.
The Craft Beer Kombi and Booze Bus, which services Melbourne, is a stunning red and white kombi with the added bonus of being loaded with craft beer and cider. Couples can also choose non-alcoholic options or to BYO if they wish.
This modified Kombi will be sure to be a talking point among guests and add a whole new dimension to your reception celebrations.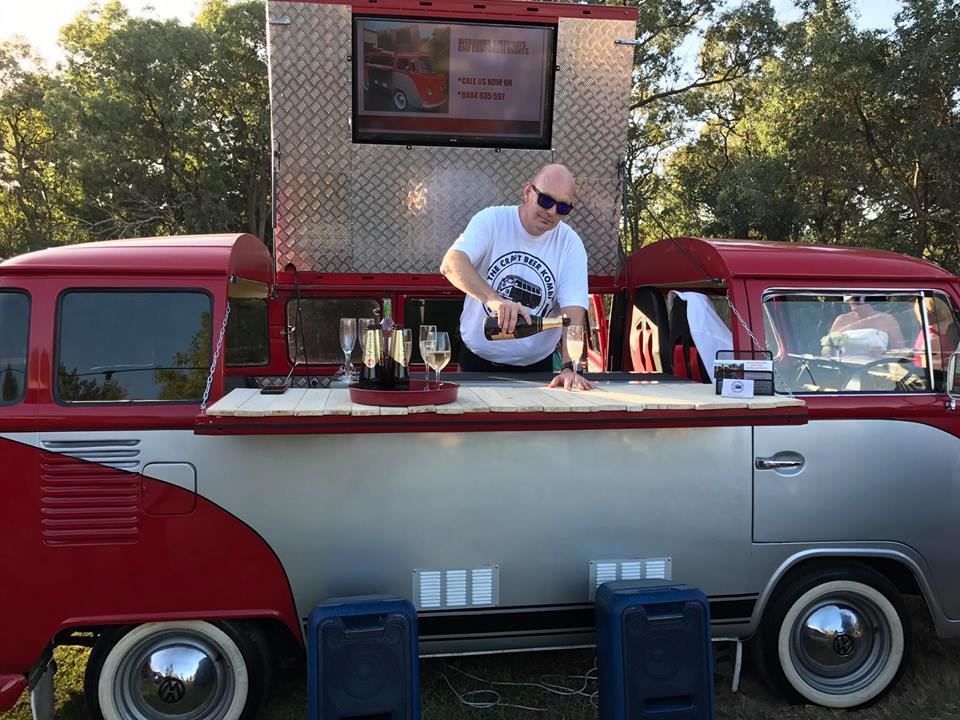 The Chevy Bar
For lovers of art on wheels, you will make a statement like no other with
The Chevy Bar
. The bright yellow restored and modified 1959 Chevy Apache is the ultimate machine and has been taken to the next level by being endowed with the ability to dispense drinks.
We're not just talking beer here, but also kegs of cider, post mix, chilled water and an ice bucket on the back tail provides the ideal space to store and serve red and white wine, champagne and even poppas for the kids!
If you are looking for the ultimate party-starter at your reception, you can also take advantage of the Chevy's PA and audio system, range of lawn games and bar tables. All you would need is
a venue
and The Chevy Bar can transform it into an amazing celebration space.
Young Vintage Mobile Bar
Carrying on with the motoring theme, the
Young Vintage Mobile Bar
is the perfect fit for any vintage, rustic or outdoor wedding.
The unique 1926 Chevrolet Delivery Truck is in pristine condition and has been modified to include four beer taps to allow you to hook up kegs of beer, cider, wine, soft drink, or cocktails.
This is more of a DIY solution for Brisbane-based couples, where you have the flexibility of buying your own alcohol and the truck is set up as a fully functioning, self-service bar.
Bianco Latte
If you are looking for something unique that also serves a purpose – or in this case gelato – then you can't go past Bianco Latte.
The quaint vintage Sicilian ice cream cart can wow your guests with homemade gelato and sorbet that boasts fresh ingredients and is produced locally in Melbourne.
Not only will you be satisfying the sweet tooth of your guests, but also creating a backdrop for your wedding photos that comes straight out of Europe. The stylings of the cart ensure it will suit any wedding theme and is sure to be a hit with guests.
Coffee Caboose
Coffee and doughnuts are one hell of an awesome combo to offer your wedding guests! We love this food and drink combo.
And when it comes to coffee, tea, hot chocolates, and doughnuts, no one does it quite like the Coffee Caboose.
The Melbourne-based company can provide you with the Kobehavn – a gorgeous light-wood cart that couples can customise with their names and greenery to match their wedding decor – or the Gypsy – a street-style, retro coffee cart with an alternative charm.
The two options mean great flexibility to choose the cart that best fits your wedding style. The best thing is, they both include highly skilled baristas with a selection of specialty coffee, Espresso Martinis, T2 teas, Turkish delight hot chocolate, Matcha and All Day Doughnuts.