How many weddings did you attend last year? Of those weddings, how many offered the 'chicken or the beef' option? Probably too many! We think it's time to change things up and be a little more inclusive to those with special dietary requirements.
Whether it's a sit-down dinner or buffet-style, most couples go with the universally safe chicken and beef dishes when planning their wedding. They are versatile, reliable and cost-efficient. The caterers also have an easier time keeping them warm as they don't spoil easily and they work well with a lot of sauces.
As people become more educated about their food choices, there is a need to accommodate different dietary requirements. Let's look at some of the gluten-free, lactose intolerant, nut-free, vegetarian and vegan food you can have at your wedding.
Lamb Kebab
An excellent alternative to beef is lamb and it is a popular choice for many red meat lovers. It is generally accepted by all religions that allow meat consumption and is also more succulent than chicken.
Lamb kebabs are part of the middle-eastern street food culture that has become a staple in modern society. Using high-quality spices and rustic cooking methods, kebabs have been rising in popularity in the wedding food scene.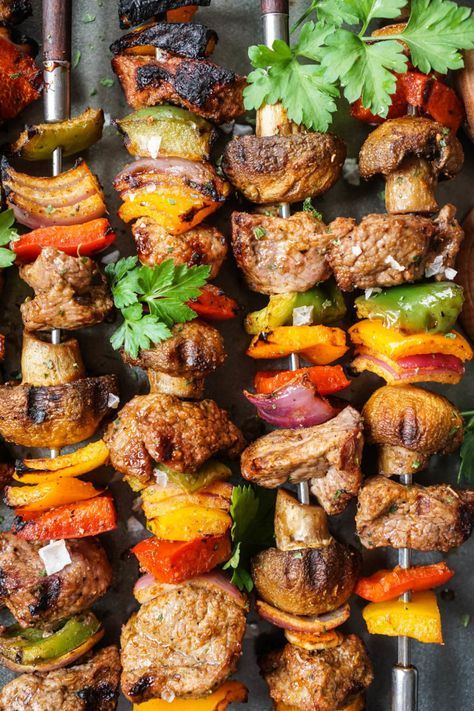 Canapes
Canapes work really well for both bigger weddings with higher head-count AND smaller, more intimate weddings. Not only are they very classy to have at your wedding (imagine suited waiters gliding around, holding silver trays), there are also tons of options! Work closely with your caterers to ensure that all food allergies and dietary requirements are discussed beforehand.
They are also easy for the couple to grab as they move around the room to talk to guests. They may be small but pack a punch in terms of taste and quality!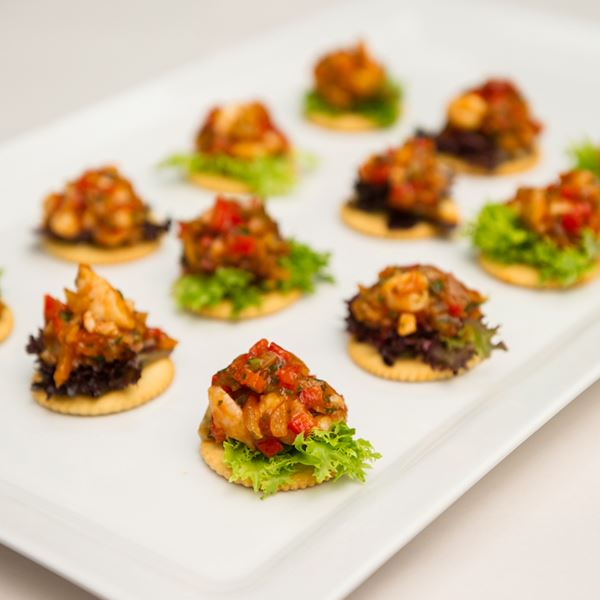 Charcuterie Table
How do you encourage your guests to mingle? Have a grazing table, of course! To be specific, a Charcuterie table. If you've never heard of a Charcuterie table, it is a grazing table with meats and cheeses and very often, fruits and nuts. The perfect Charcuterie table consists of smoked meats, cold cuts, berries, various dips and even freshly cut fruits. Don't be afraid to use different colours and textures to make your spread interesting!
A Charcuterie table is perfect for couples who love being social as it creates the perfect set-up to get everyone mingling. You can also set up different areas with cute signs for different dietary requirements (picture a raised section for those with nut allergies, for instance).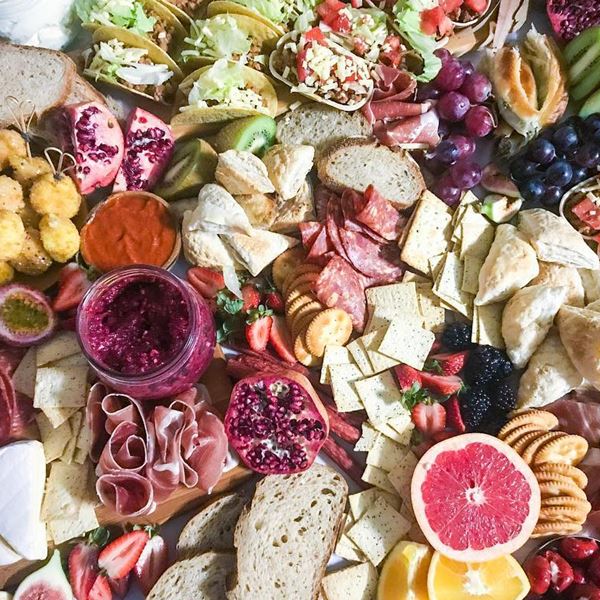 Pizza
Pizzas are always a fail-safe, go-to food for many parties and home dinners. Why not have it at your wedding too?
The amazing thing about having pizzas at your wedding is you can have so many varieties of toppings! You can have gluten-free pizzas for those who have food allergies or cheese and meat-free pizzas for the vegans. There's a pizza option for every dietary restriction! Pizza food trucks like Happy Camper Pizza make the pizzas on the spot so your guests can enjoy them piping hot.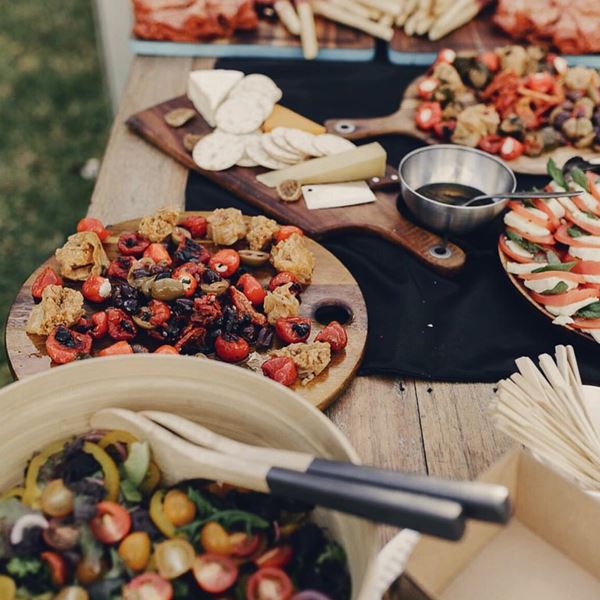 Yum Cha
Share your love for Chinese cuisine with your family and friends by having Yum Cha at your wedding! The word has a literal meaning 'drink tea' in Cantonese and it usually takes place in the late mornings to afternoon time. Yum Cha is a lovely way to enjoy the company of your loved ones over tea and delicious Chinese delicacies. If you've been to a Yam Cha restaurant, you would have noticed the unmistakable buzzing of energy in the air with laughter and loud conversations. With so many dish choices Yum Cha offers, you can be assured that your guests will go home with a full belly. From gyozas to fried rice, the options are endless!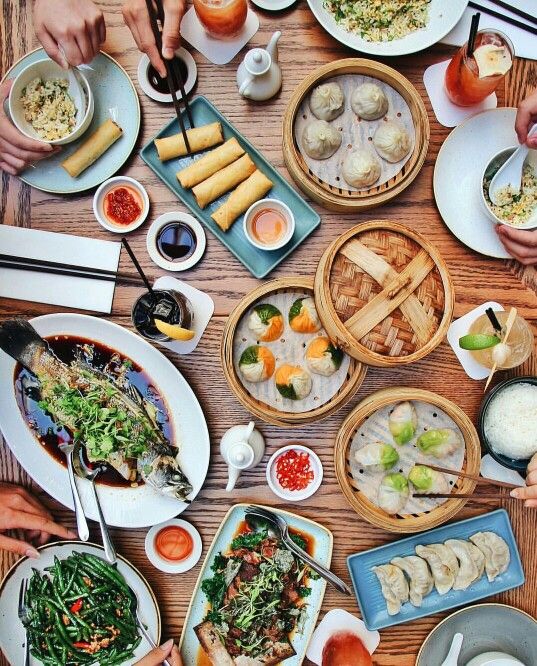 Sushi Platter
Another great alternative to the dreaded chicken/beef question! Sushi is fantastic if you have a fair few guests who are vegan. Not to mention, vegan sushi is super yummy too!
With sushi platters, there are endless varieties. If you have a higher budget for catering, you can even add pricier items like soft-shell crab, Unagi and lobster hand-rolls.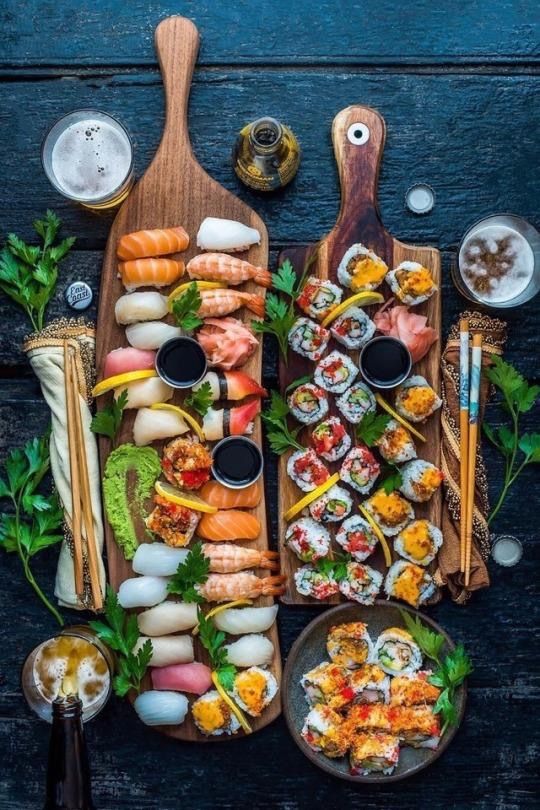 Indian Food
Want to add a little spiciness in your wedding? Look no further than Indian food! It is exotic and guaranteed to create fireworks on your tastebuds. Indian food often comes in vegetarian options too. Do bear in mind that it is not for everyone so it would be good to offer Indian food as an alternative dish.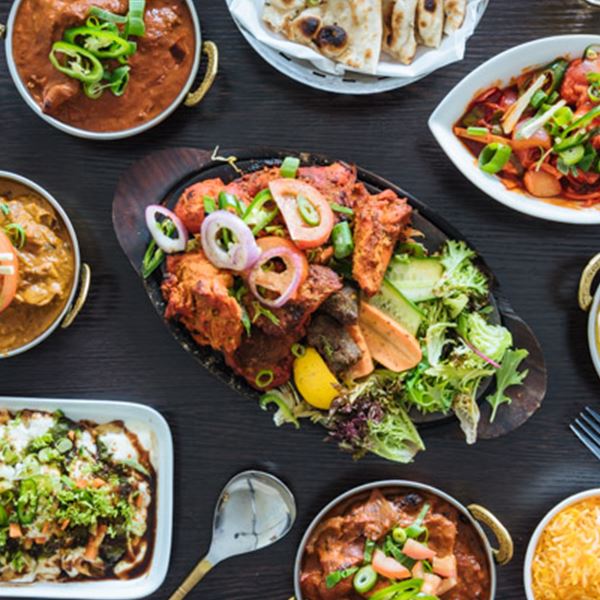 Paella
A popular Spanish rice dish that can be prepared with meat or vegetables for a vegan option. Seasoned with spices such as saffron and rosemary, it has gained popularity as a wedding food in recent years due to its versatility. A Paella food truck at your wedding makes for a fun photo opportunity!