Your traditional veil with a spring twist! There is more than one option when talking about veils, in fact, there are plenty of options to choose from. If you're a fashion-forward bride looking to make a statement with your look, we are thinking of you. Spring is here and for looks inspired by nature, florals are a must! Take your flower crown to the next level with these floral veil ideas for your spring wedding.
From small accents to romantic floral appliqués, there are many ways to make this classic accessory your own. You can make a major statement by pairing your elegant wedding dress with a modern veil, such as a floral one. The possibilities are endless! It comes down to you and your fashion style.
Embroidered flowers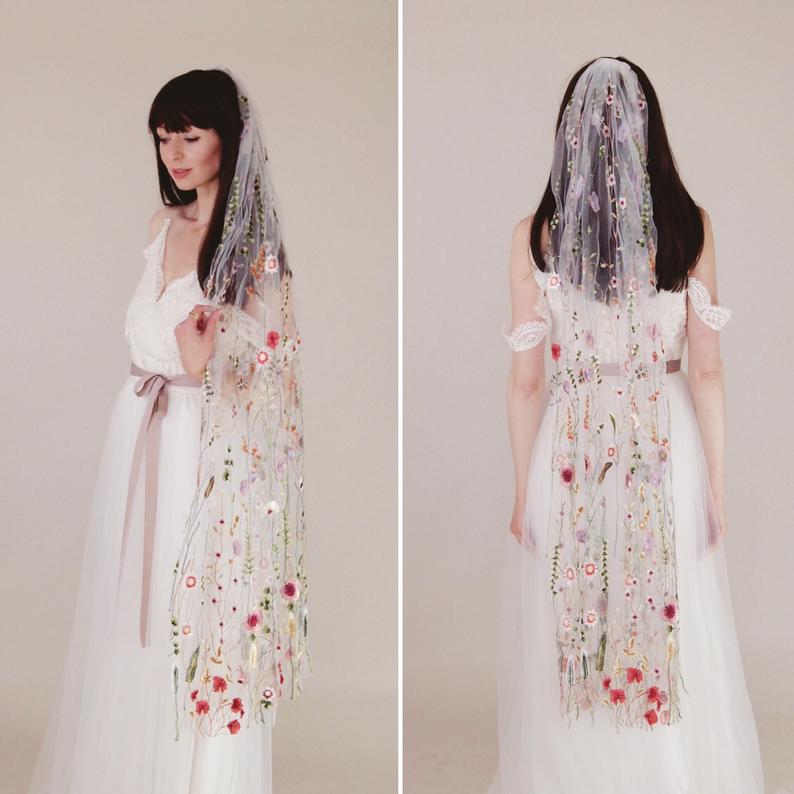 Very bohemian, this colorful, embroidered veil is the perfect example on how to redefine and reinterpret this classic accessory. Filled with blooms, this 54-inch vibrant, floral embroidered tulle veil with a comb, could be the perfect accessory for brides looking to add a pop of colour to their bridal look.
Fresh flower veil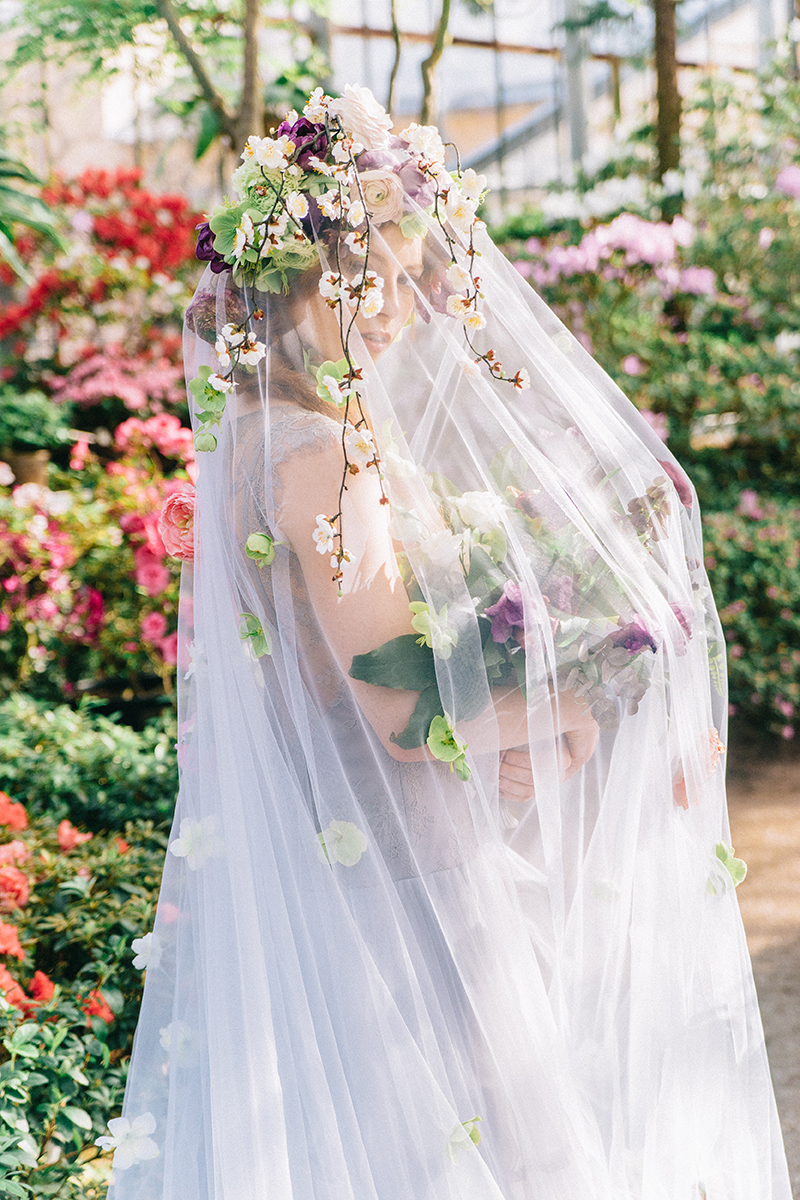 Take advantage of spring and its fresh blooms! With the help of your florist, you could rock an amazing spring-inspired veil with fresh flowers. It's as easy as pinning your favourite flowers in a cascade down your veil and – ta-da! We do recommend doing a trial beforehand, to see if you like how it looks and how comfortable it is to wear.
Floral appliqués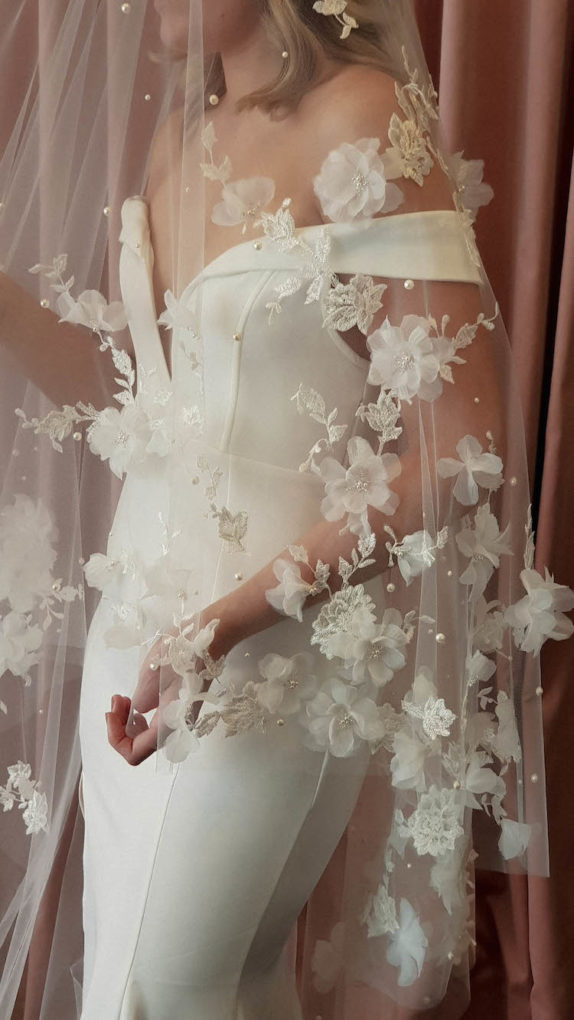 This beautiful wedding veil with floral appliqiés is definitely a show stopper. This statement piece features delicate flowers and details in soft ivory tones, finished with handcrafted delicate floral appliqués, hand-beading and hand-embellished pearl accents along the full circumference of the veil.
Short with blooms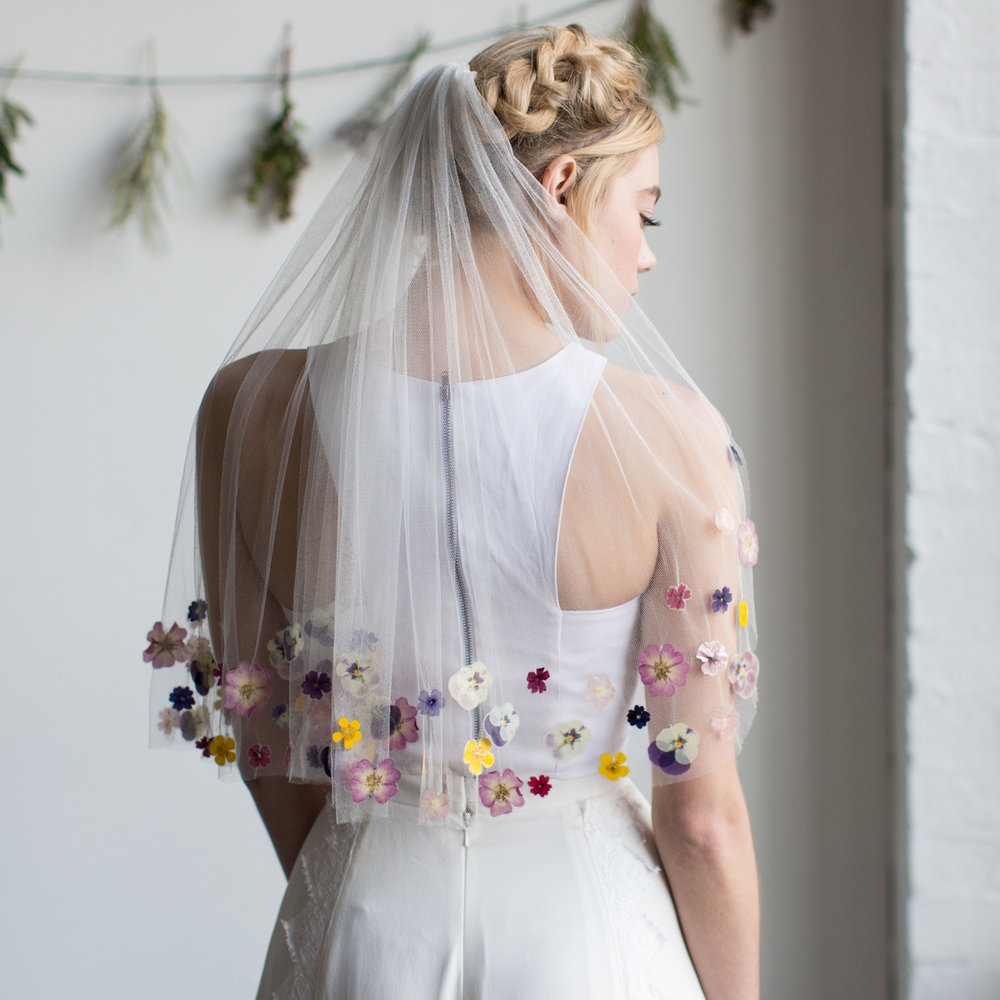 Because veils come in all sizes, this stunning short veil by Ann Faulker was made using a delicate French silk tulle in ivory, with pressed meadow flowers including pansies and violets. The flowers,  grown and pressed by a nursery, have been preserved and hand-stitched. It's attached to a silk covered hair comb which simply grips into the hair so it can be worn with both hair up and hair down.
Chapel length with flowers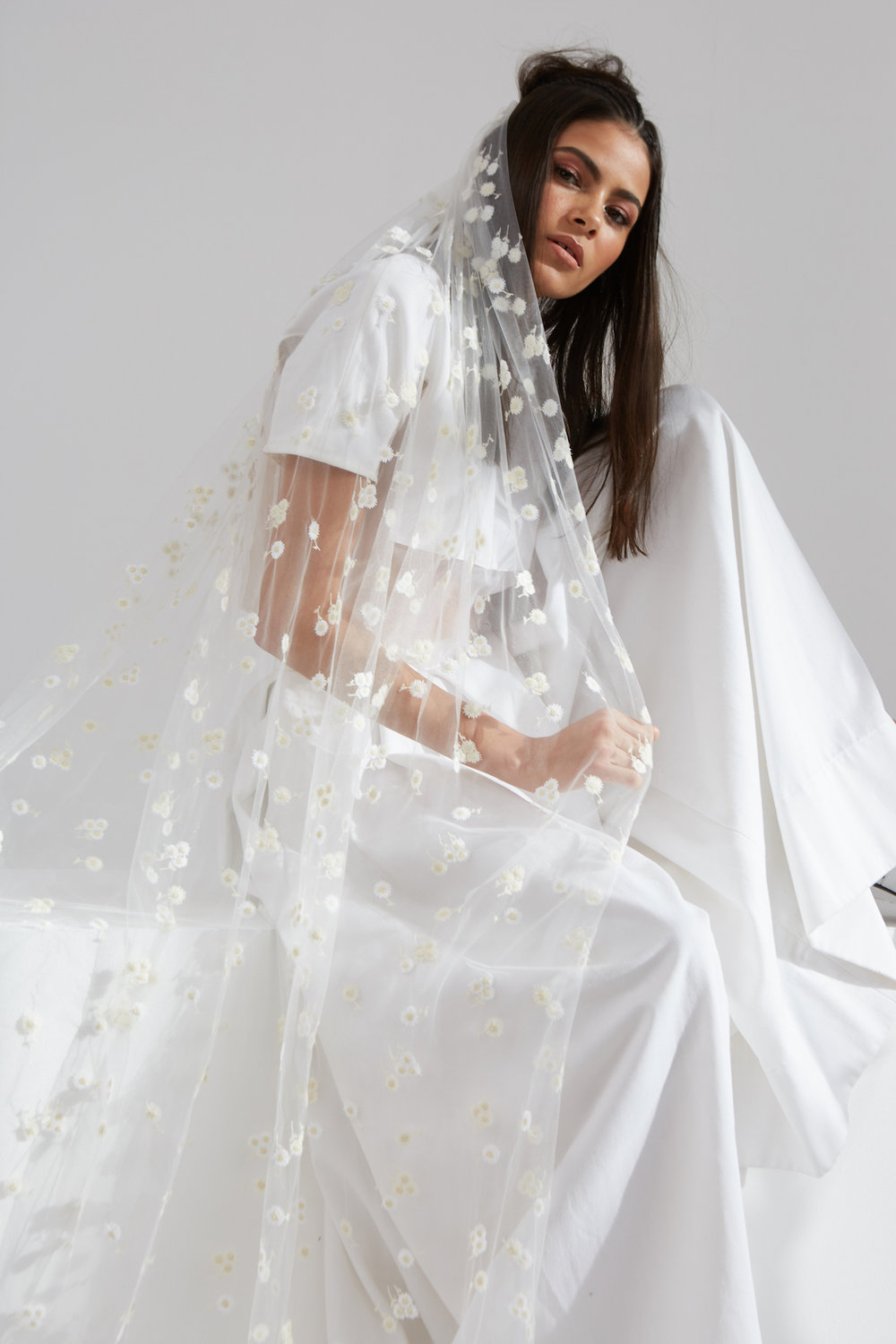 This gorgeous chapel length veil made from soft tulle with daisies in ivory, is one of the prettiest things ever. Attached to a silk covered hair comb, it can be worn with both hair up and hair down. So if you are looking to make an entrance, this could be your number one option.
Double florals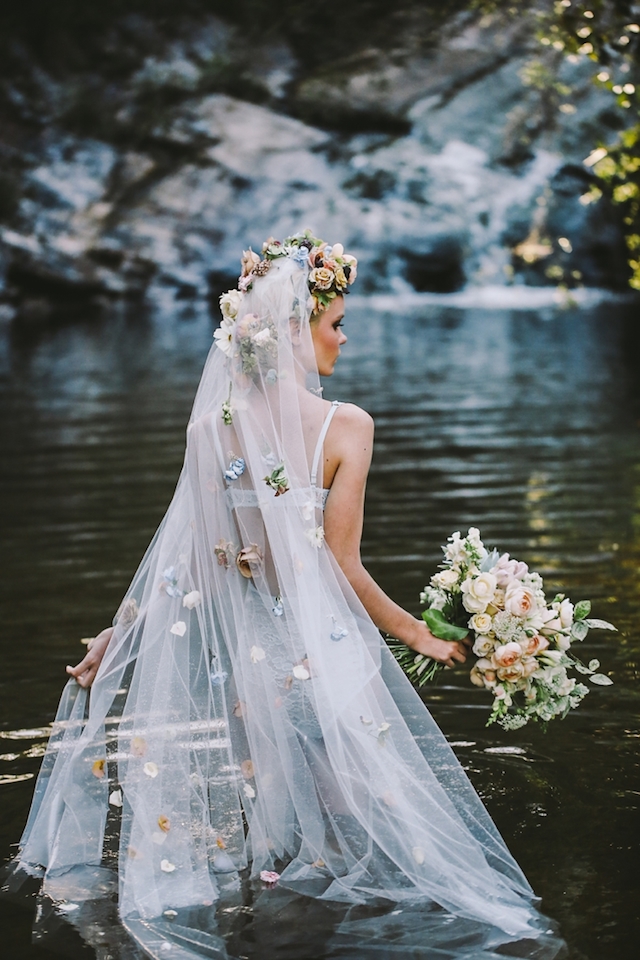 A flower crown complemented with a flower veil equals double florals! Featuring a lush flower headpiece and a cascade of blooms down the veil, this look will channel your inner goddess. A great match for a garden wedding look.